It would have been a great story when A&M Consolidated senior Daylan Faltysek took over for injured quarterback Caden Fedora three weeks ago against Waco University and led the Tigers to a 49-3 win on Senior Night, but it didn't end there.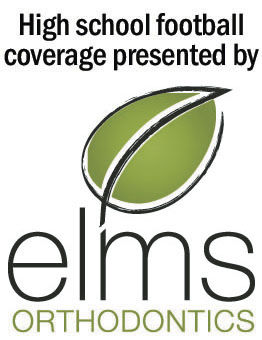 Following Consol's bye, Faltysek earned his first start in the Tigers' season finale against Rudder and led them to a playoff-clinching 35-7 victory. Over the two games, he threw for 563 yards and seven touchdowns on 35-of-60 passing with two interceptions.
Earlier this season Faltysek was Consol's third-string quarterback, backing up sophomore Gage Pahl when Fedora missed most of three games with an ankle injury. Now he's in the mix to lead Consol into the playoffs. "He was doing a good job in practice on throwing the ball and getting the ball out quick," Consol head coach Lee Fedora said. "Also, Gage had a bit of an injury to his elbow. We always tell our guys to be ready, and I liked how Daylan was working all week in practice, understanding the scheme. Daylan will tell you that he's made mistakes in his games, but that's what I like about all my quarterbacks -- they don't let it get in their heads."
Once he got his opportunity, Faltysek made sure he took advantage.
"Before the [University] game, quarterbacks coach [John Branch] told me, 'Be ready,'" Faltysek said. "So I kept warming up on the sideline, and I was just ready and went out and did what the coaches told me to do. I read my reads and went with the flow. It's been crazy. The whole season I've been on the sidelines, but my mindset has never changed. I've always come out and worked hard and just been ready for my opportunity."
He has a chance to extend the story even further.
Lee Fedora said he will pick the starter for the Tigers' Class 5A Division II bi-district matchup against Whitehouse after evaluating his three quarterbacks during practice this week. The playoff game is set for 7:30 p.m. Friday at Bowers Stadium in Huntsville.
Junior Caden Fedora, Pahl and Faltysek have played well in meaningful action this season. Despite fighting for the same playing time, the three signal-callers have an uplifting dynamic that Fedora says helps build team chemistry.
"Every single one of us wants to play, but it just makes us all better," Faltysek said. "We come out to every practice, and we challenge each other. We all know whoever is out on the field is going to do what they can do to help the team out. We just pick each other up every chance we get, and we're all close, like brothers."
Even if he doesn't start, Faltysek will have a valuable role helping team morale in addition to being ready should his number get called.
"Some kids that aren't getting playing time are going to sit on the sideline with their heads down, but he hasn't done that," Fedora said. "He's been the guy that's been encouraging guys on the sidelines, and I think he's done a good job in the two weeks that he's gotten in and gotten a lot of playing time."