Former Notre Dame defensive coordinator Mike Elko worked wonders in his first season at Texas A&M, and he'll get to build on that after turning down offers to leave.
"This place is special," Elko said. "And I think making the decision to come down here … making the decision to stay, I think everything in that regard backs that up."
A&M's defense perked up under Elko, allowing 348.4 yards per game to rank 32nd in the country, a huge improvement after allowing 408.5 ypg in 2017 to rank 78th.
"There were moments last year we played dominating football, [but] we did not consistently do that, and there were too many lapses from game to game and within games that cost us," Elko said. "I think if we can consistently play at our highest level, I think we're capable of putting a pretty good product out there."
Good enough to be worthy of the much-sought moniker "Wrecking Crew?"
"I think we have to keep buying into playing defense relentlessly, being physical, playing as a group, doing the things that we're asking them to do consistently, play in and play out," Elko said.
A&M was the Wrecking Crew when it came to run defense last season, allowing 95.2 yards to rank third in the county. But the Aggies often were a wreck trying to defend the pass, allowing 253.2 yards per game to rank 98th.
"That was a huge offseason study for us," Elko said. "We wanted to really dive in and see where the issues were, what we could do better, how we could coach it better, how we could play better. All of it, from scheme to coaching to personnel, we kind of re-evaluated all of it."
A&M opponents completed 60.7% of its passes last season, throwing 26 touchdowns with seven interceptions. A&M ranked 106th in passing efficiency defense.
"Our pass breakdowns came in so many different ways, from losing leverage on short throws that became long throws to not defending the deep ball to jet sweep runs that were counted as passing yards that we gave up too many of those, too," Elko said.
A&M also struggled creating turnovers, forcing 11 (four fumbles, seven interceptions) to rank 120th.
"I think we have to disrupt the quarterback more," Elko said. "We've got to get in his face more, make it uncomfortable for him more. I think that'll create more bad decisions."
Elko hopes the players' year of experience with his schemes will lead to more big plays this season.
"I think a lot of that stuff comes in the next progression of your defense," Elko said. "I think at times last year, a new scheme, new players, I think there's a lot of, you know, just making sure I'm doing this defense the way I want. I think the next step is those fundamentals, tackle better, create more turnovers, be more disruptive on the football. So that's been a huge emphasis for us through spring into fall. We're starting to see some more, hopefully, that transitions into fall."
Elko was Wake Forest's defensive coordinator from 2014-16, matching wits with Fisher, who as Florida State's head coach, called his own plays, as he does at A&M.
"First of all, he's a relentless worker, and a competitor himself," Fisher said. "I think that's first and foremost."
Elko is a "grinder," always willing to go the extra yard while looking for a better way, Fisher said.
Elko, a native of South Brunswick, New Jersey, passed up a chance to go back home as Temple's head coach to remain with Fisher and A&M.
"I love the school, love everything that it stands for," said the 42-year-old Elko. "It loves Coach Fisher, the program he's building, love the guys we have in the locker room, love the guys we brought in, love the community, love the fan base."
NOTES — A&M had its annual Fan Appreciation and Media Day on Sunday, capped by fall camp's lone open practice. … A&M will have its first scrimmage Monday.
Aggie football practice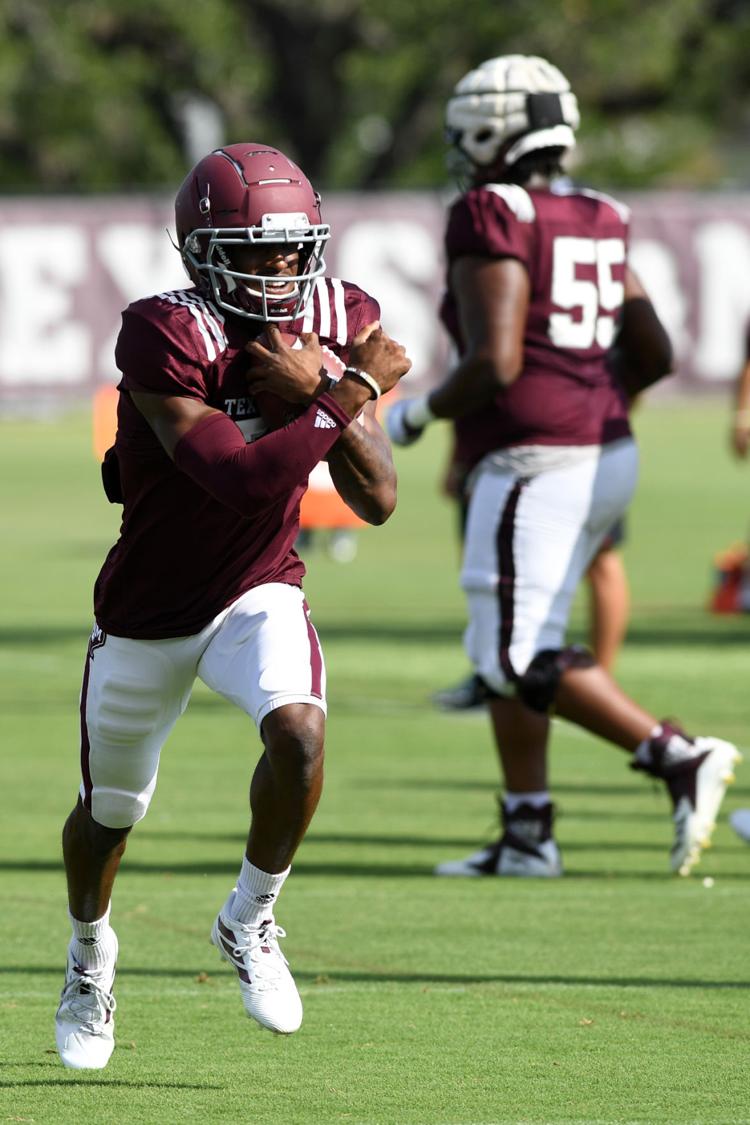 Aggie football practice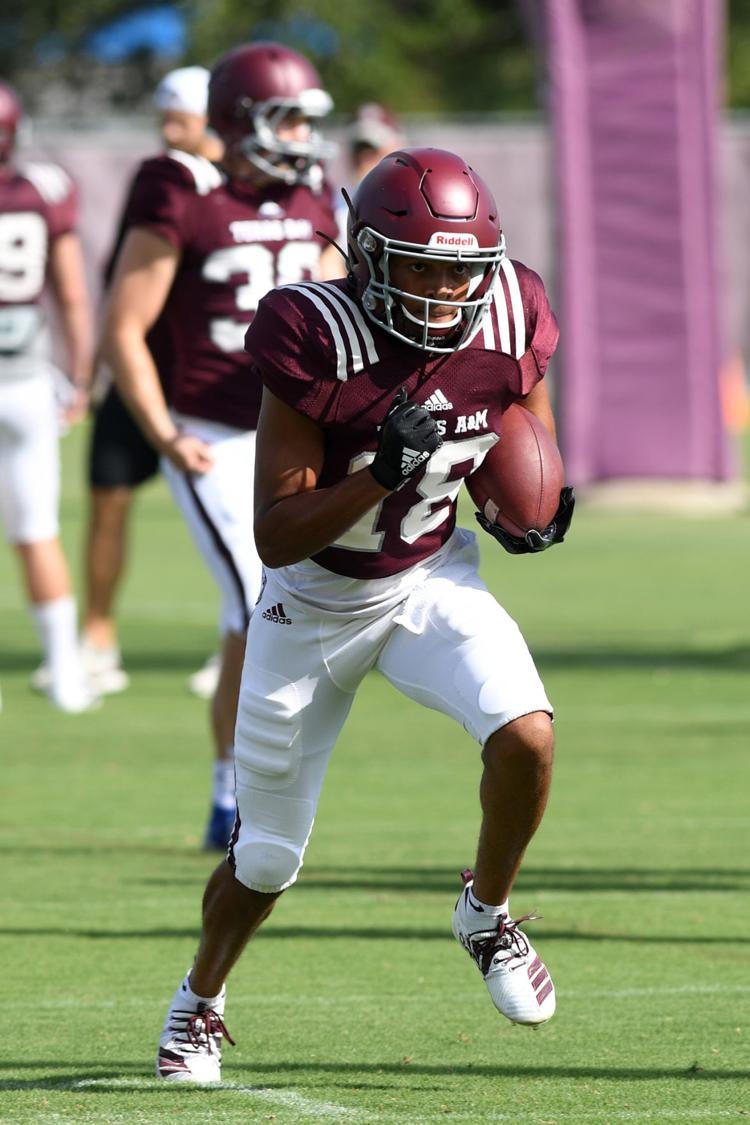 Aggie football practice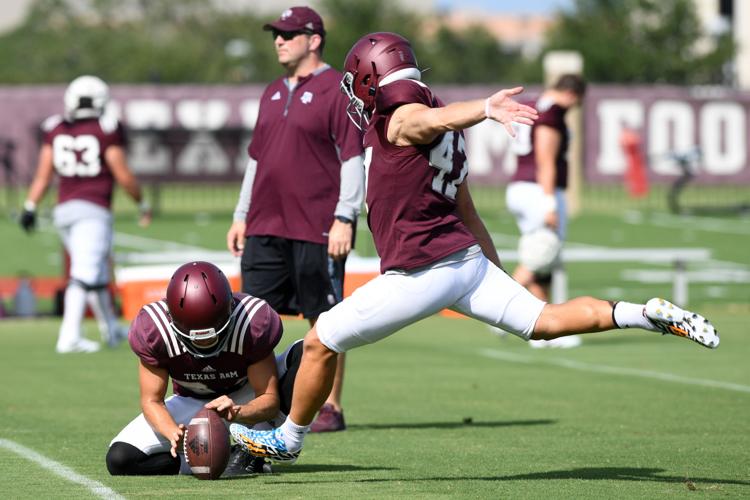 Aggie football practice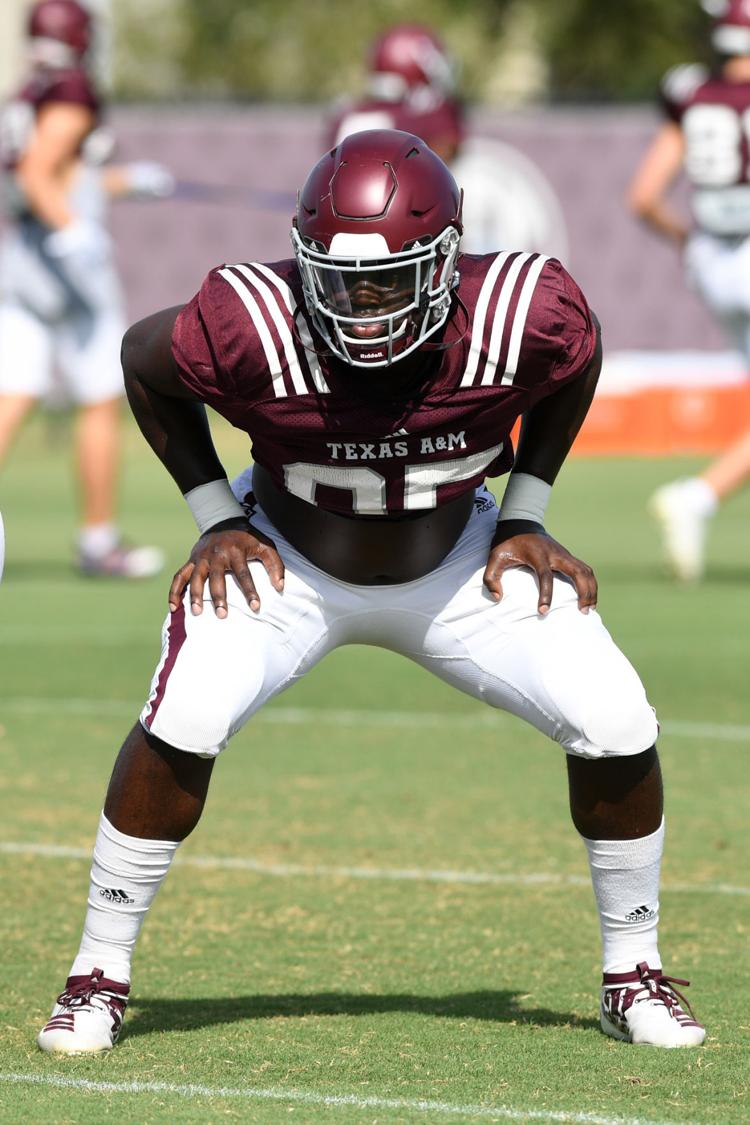 Aggie football practice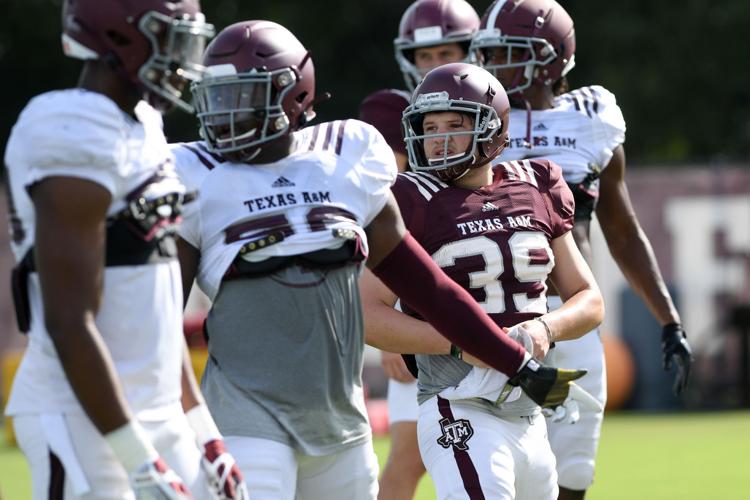 Aggie football practice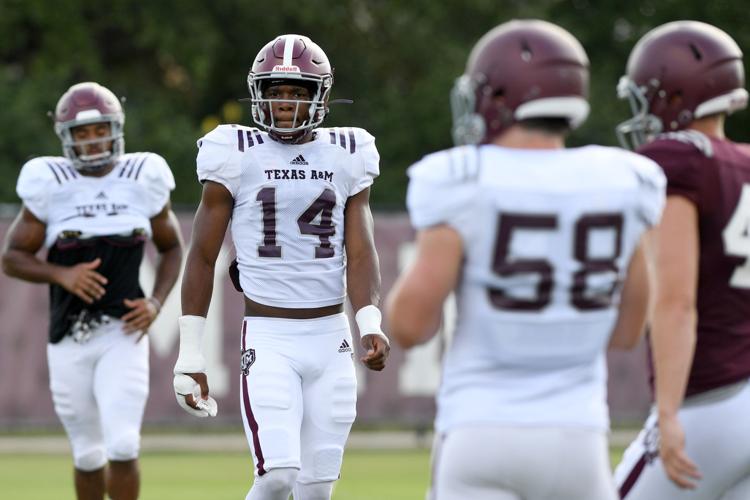 Aggie football practice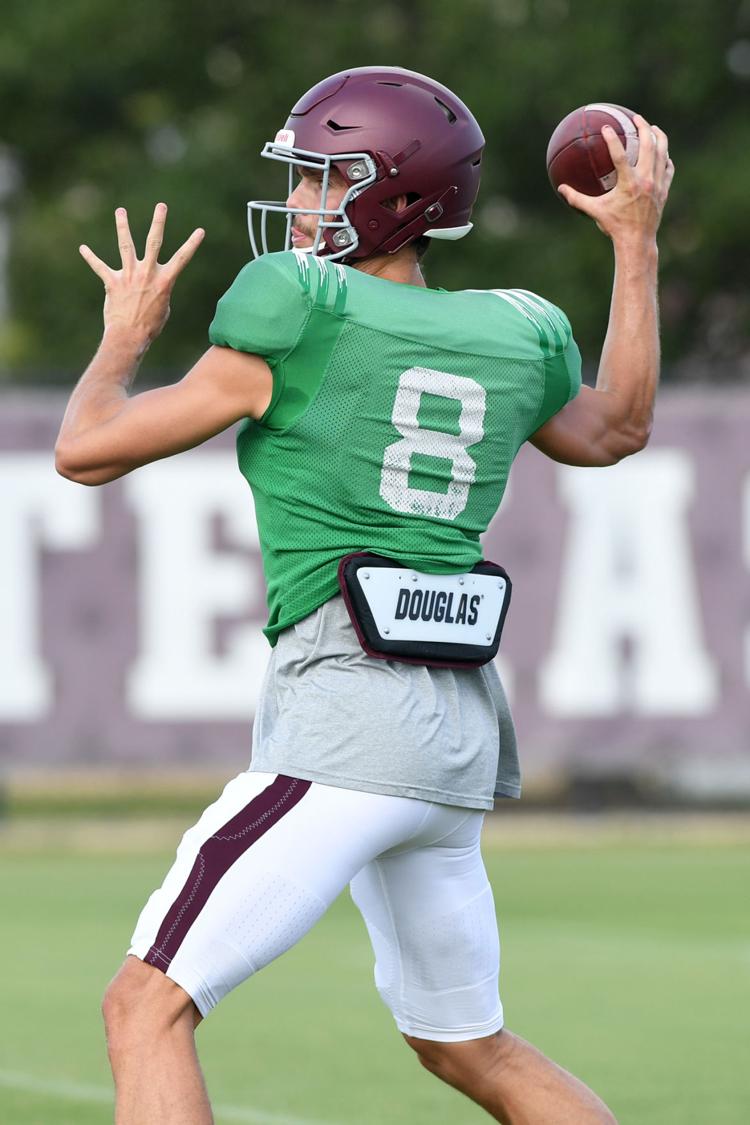 Aggie football practice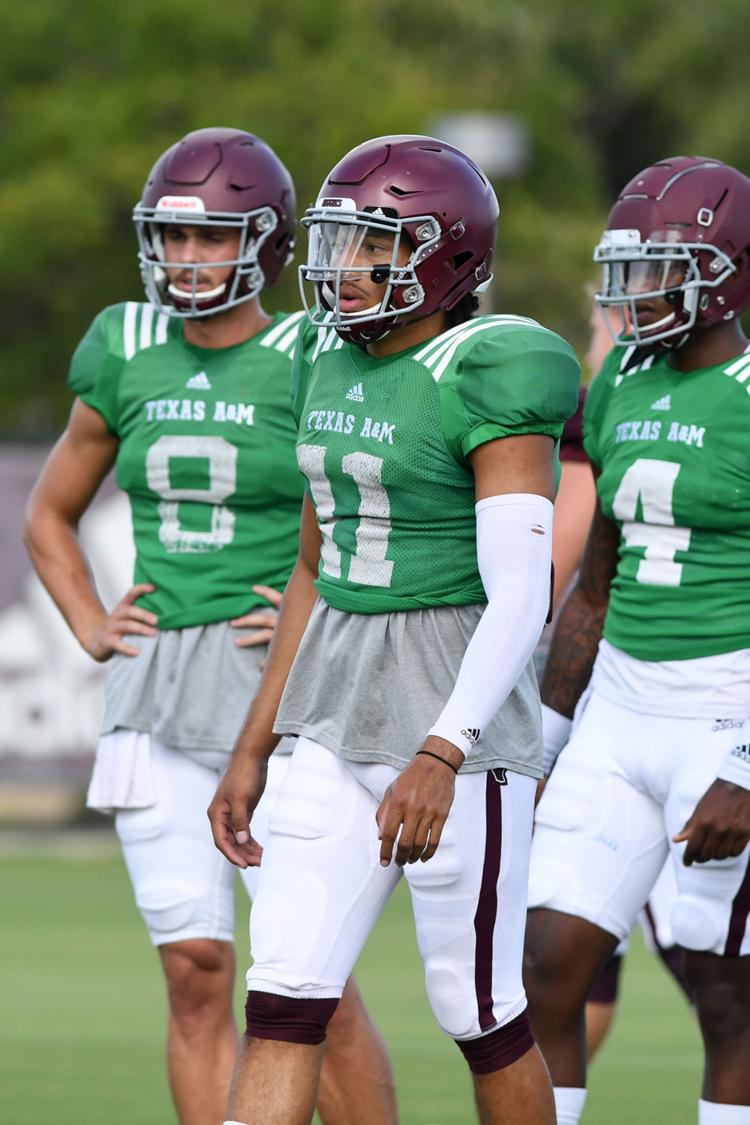 Aggie football practice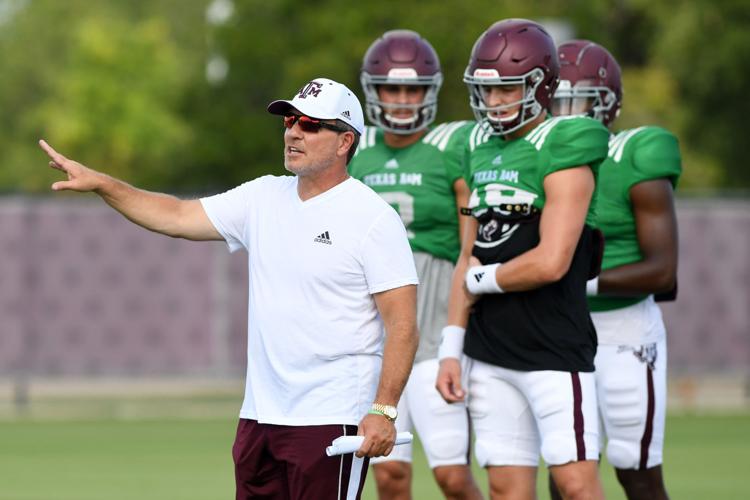 Aggie football practice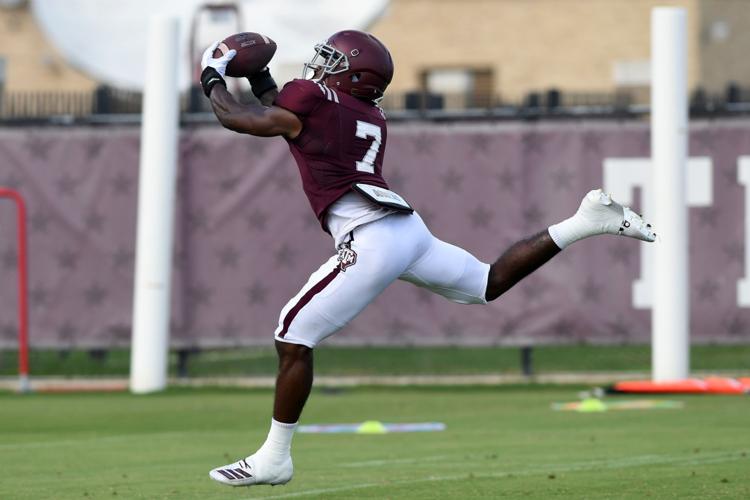 Aggie football practice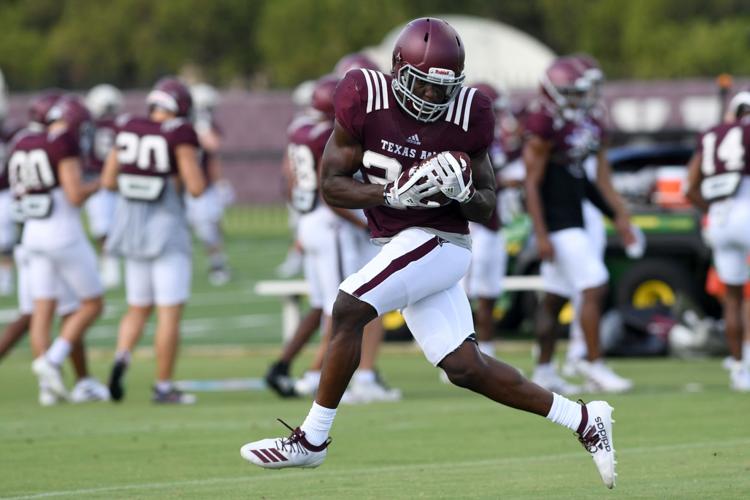 Aggie football practice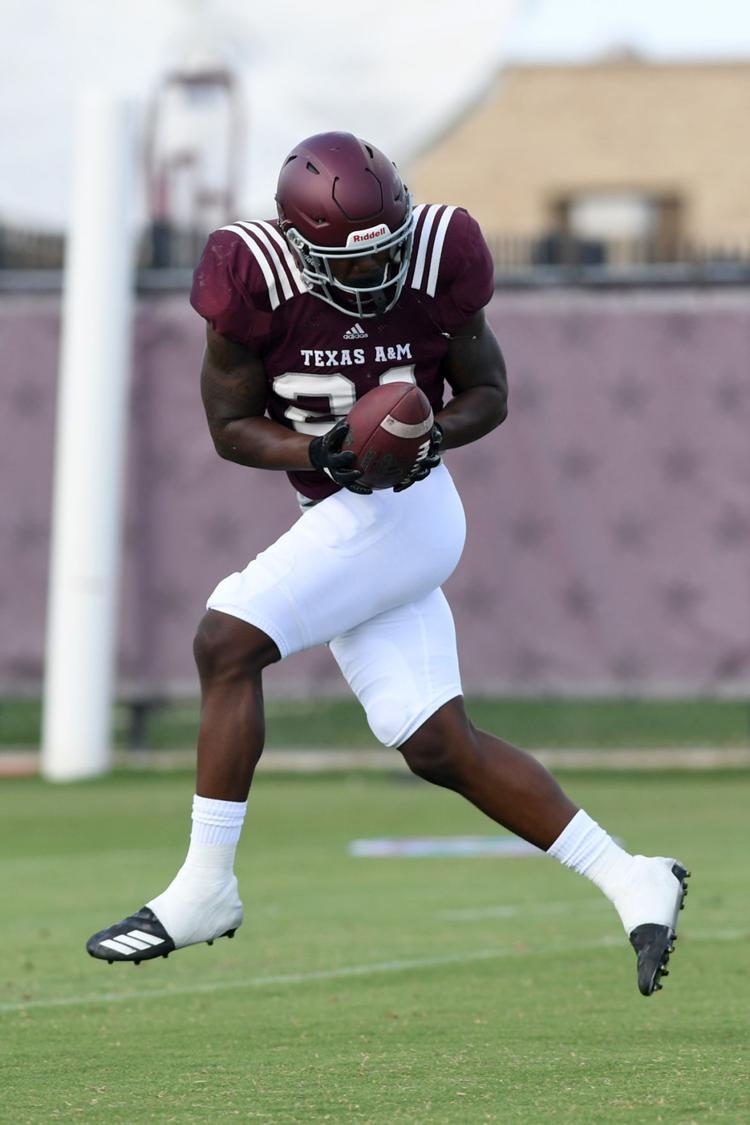 Aggie football practice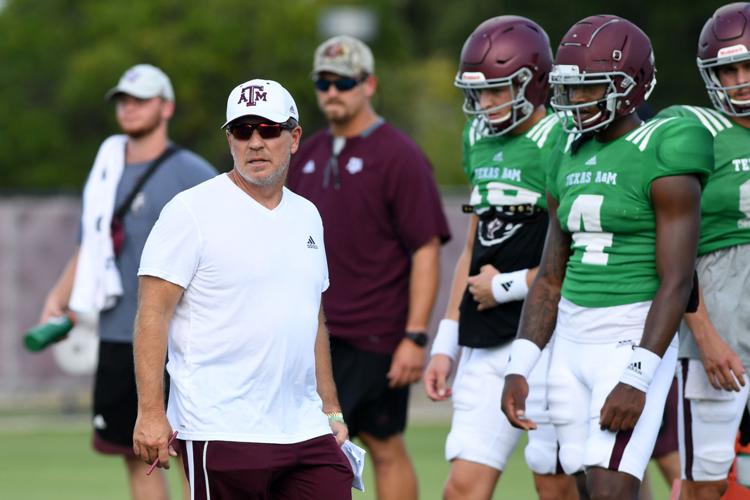 Aggie football practice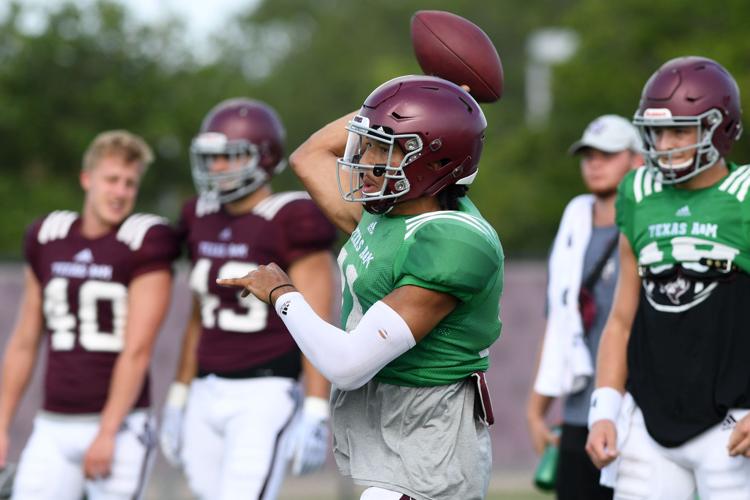 Aggie football practice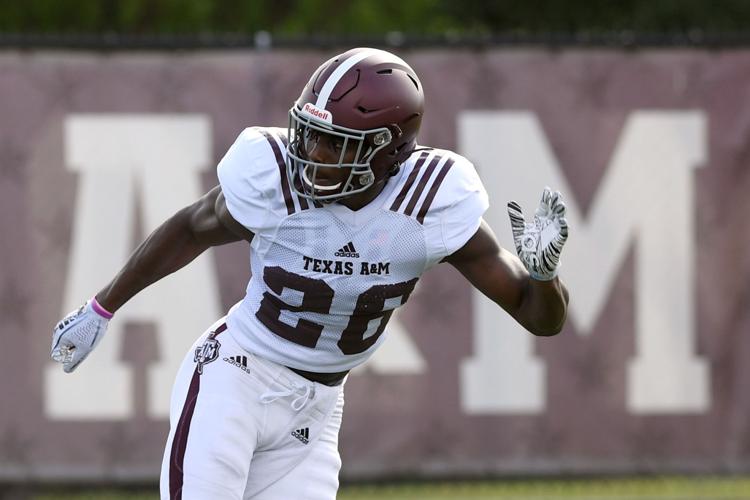 Aggie football practice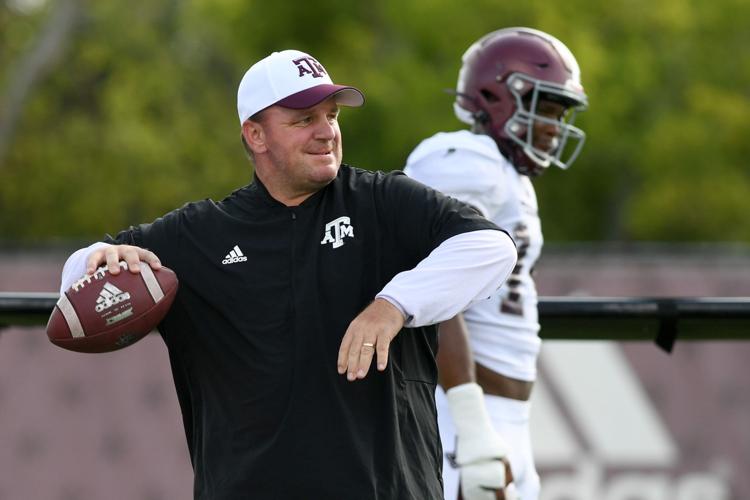 Aggie football practice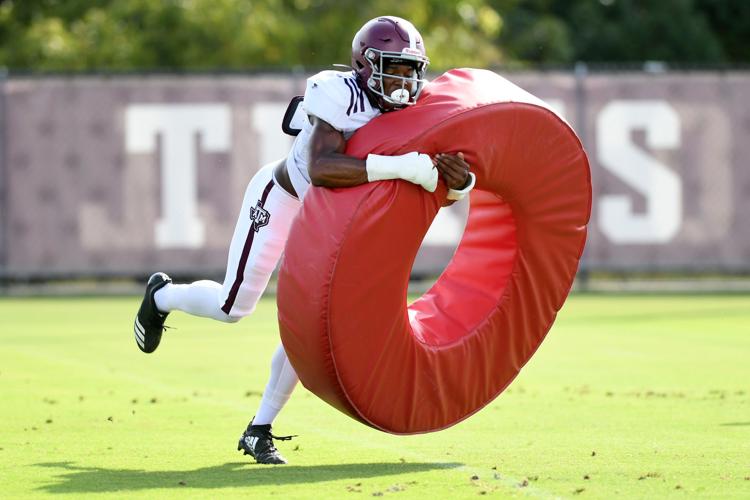 Aggie football practice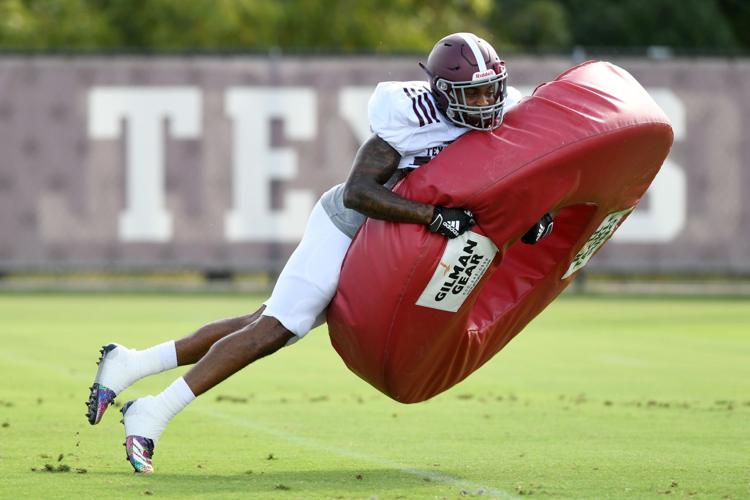 Aggie football practice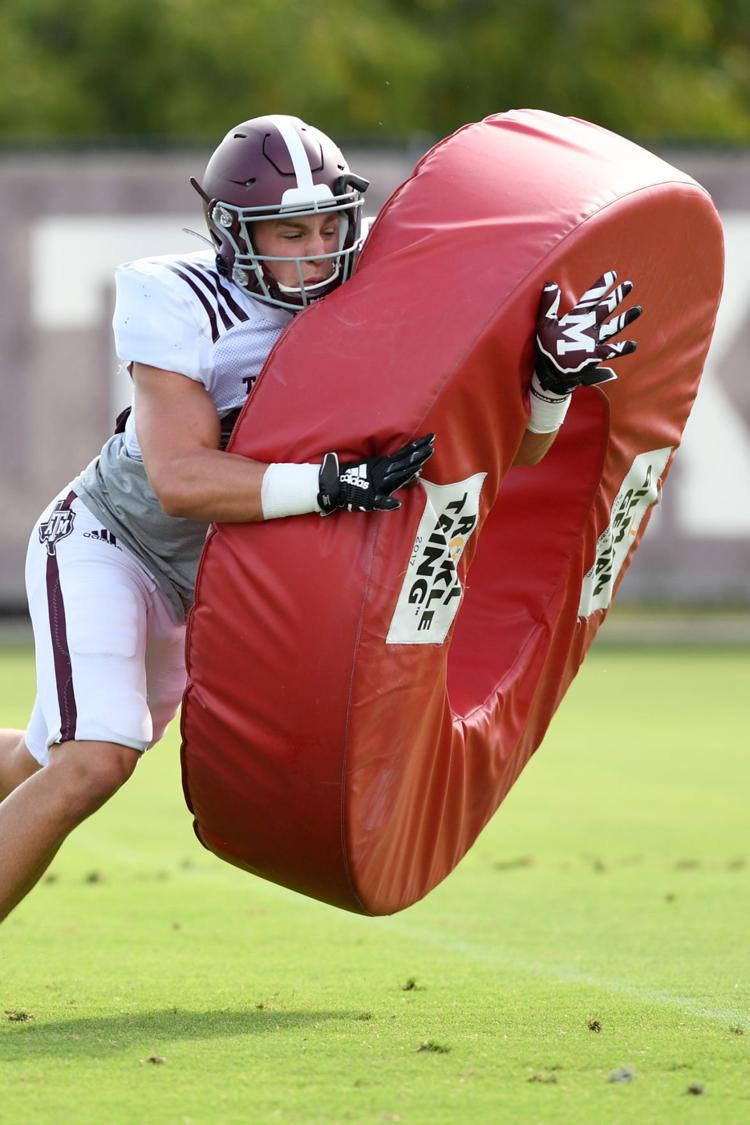 Aggie football practice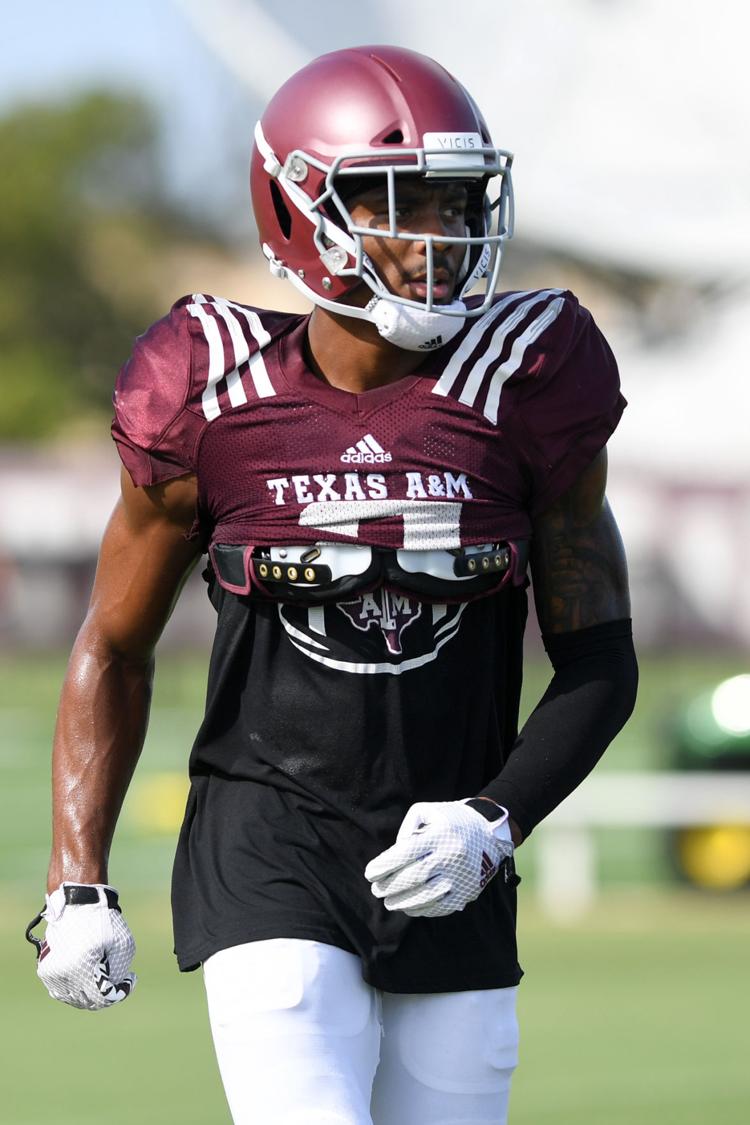 Aggie football practice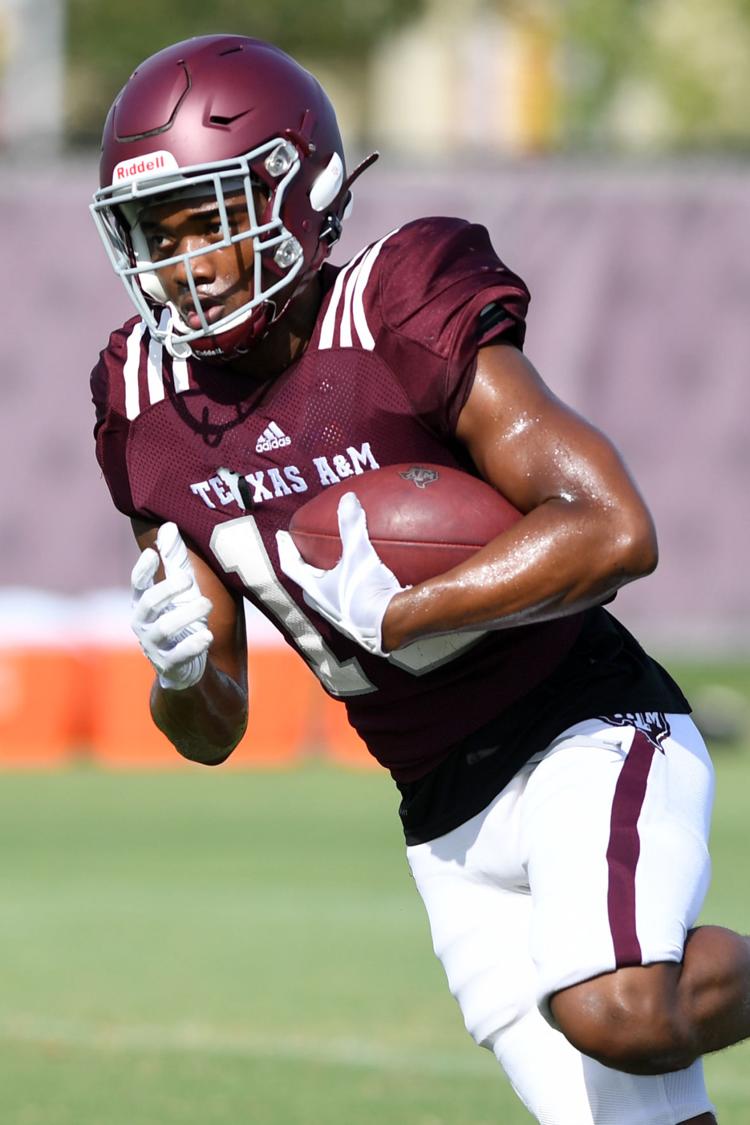 Aggie football practice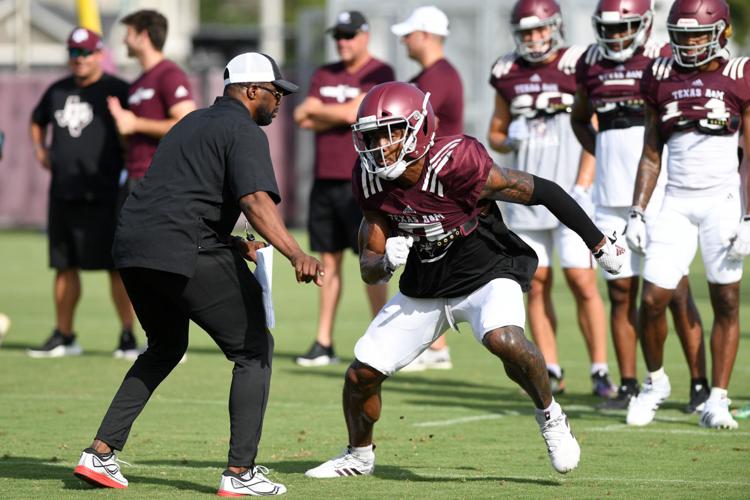 Aggie football practice