Final result aside, Texas A&M volleyball coach Laura "Bird" Kuhn saw a lot of things she liked in the Aggies' lone exhibition match.
No. 20 Baylor, behind the dominance of junior outside hitter Yossiana Pressley, defeated Texas A&M 25-19, 22-25, 25-20, 25-20 Saturday afternoon at Reed Arena.
Pressley had 23 of Baylor's 49 kills on a .353 hitting percentage in leading the Bears, who made it to the second round of the NCAA tournament last season.
"We wanted to see a solid team, and Baylor is that, and they are going to have a good season," Kuhn said. "You do want to go up against attackers that you have to focus on and slow down. We obviously didn't do a great job of that today. We are going to have to do that in the SEC and even preseason for sure. There are going to be people we key on and you have to contain them and slow them down."
Outside of Pressley and some unforced errors, Kuhn was encouraged with how the Aggies performed, starting with junior outside hitter Samantha Sanders.
Sanders, who is from Waco, led the team with 18 kills and hit at a .382 clip. The 18 kills were four more than she had in any match her first two seasons.
"Sam played well, played great today, and we need that from her," said Kuhn, who is looking for a complement for senior outside hitter Hollann Hans. "Her consistency and her being able to attack that way will be huge for us. We have to have balance."
Hans posted 11 kills but also had 13 errors as the Baylor blockers focused on the All-SEC performer.
The Aggies also got production out of their middle blockers, at least on the offensive end. Sophomores London Austin-Roarke and Mallory Talbert had eight and seven kills, respectively, and combined to swing above .400.
"I think Camille [Conner, the team's setter,] has way more trust to force the [middle attack], and that will continue to develop and grow as we get deeper into the season, but that is a connection, and I loved seeing that," Kuhn said. "We probably should have done it a little bit more, but that will come with time, and we'll keep talking about it."
The Aggie fans also got their first look at freshman Lauren Davis and senior transfer Camila Gomez. Davis had eight kills playing on the right side, where she recently was slotted, and Gomez led all players with 15 digs, one of which went for a kill to put the Aggies up 11-7 in the second set.
The Aggies started slow, falling behind 16-6 and eventually dropped the opener by six points. A&M led throughout the second set and went back and forth in the third set until a four-point run culminated by a Pressley kill put the Bears up 20-16. Sanders stopped the run with a kill, but the two teams traded points until Baylor won it.
A Sanders kill tied the fourth set at 13-13. The 6-4 Austin-Roarke found the floor to tie it again at 14, and an error put A&M up 15-14, but Baylor went on a five-point run to take control of the set and match.
A&M had 55 digs to Baylor's 31, with Allsion Fields and Karly Basham each totaling 10. The Bears, led by Kara McGhee's 10 assist blocks, were stronger at the net with 13 blocks to the Aggies' four.
A&M opens the regular season on Friday at the Cardinal Classic in Louisville, Kentucky, against Dayton. The first home match is Sept. 12 in the A&M Invitational against Texas State.
Texas A&M vs. Baylor volleyball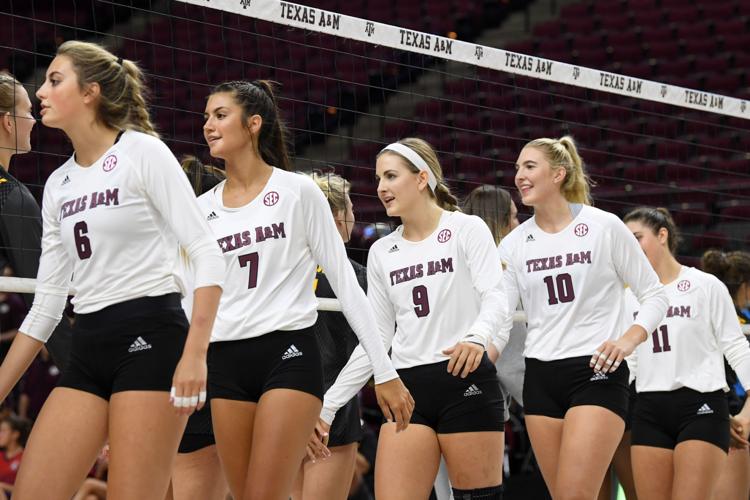 Texas A&M vs. Baylor volleyball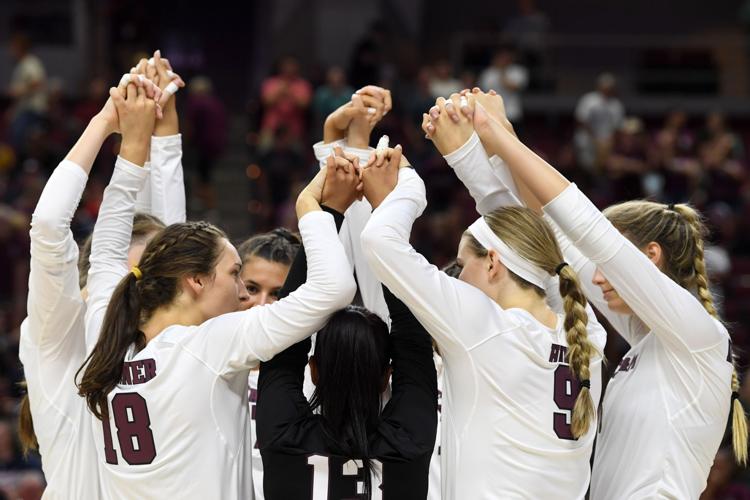 Texas A&M vs. Baylor volleyball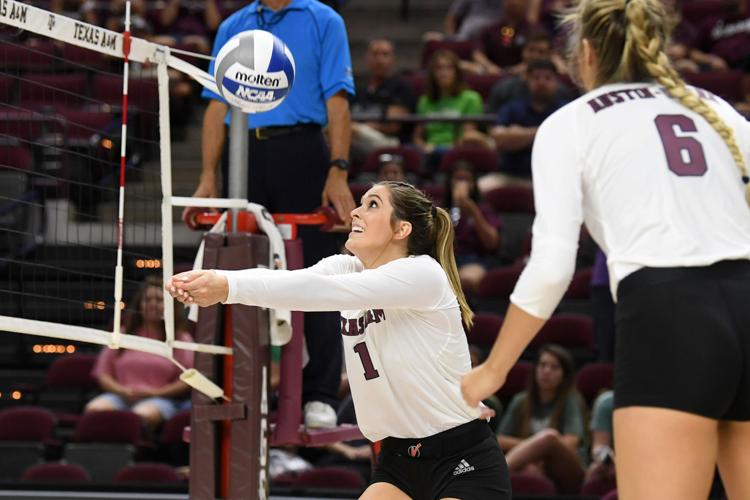 Texas A&M vs. Baylor volleyball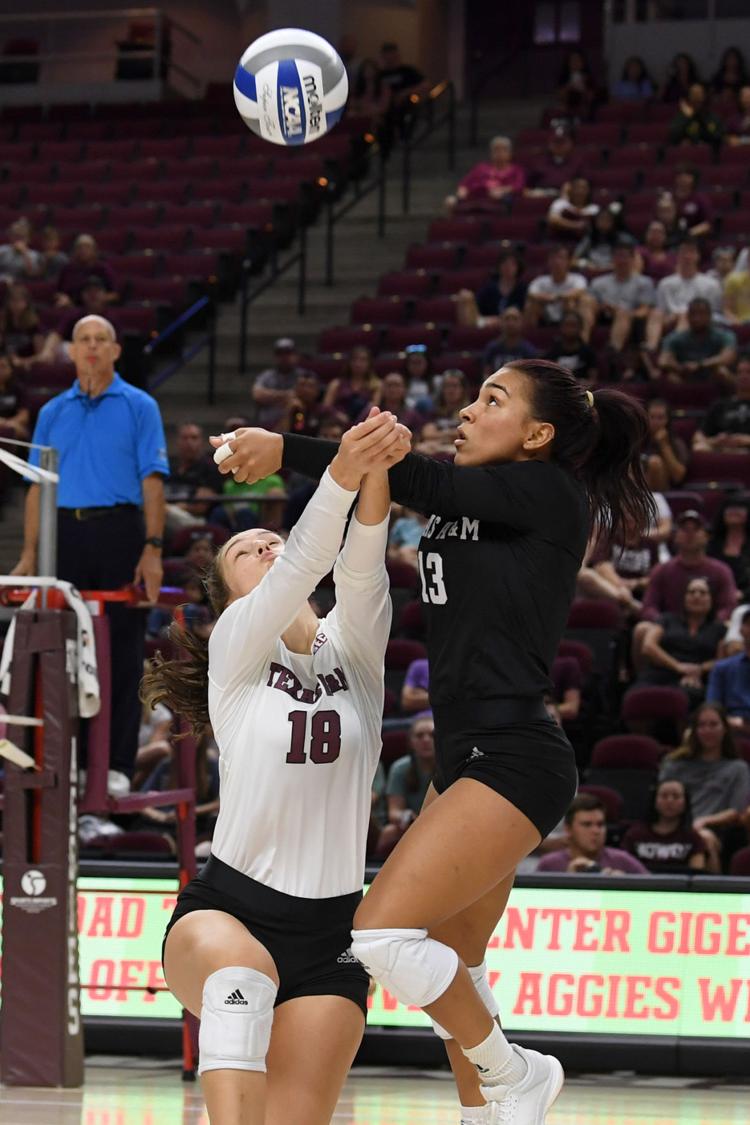 Texas A&M vs. Baylor volleyball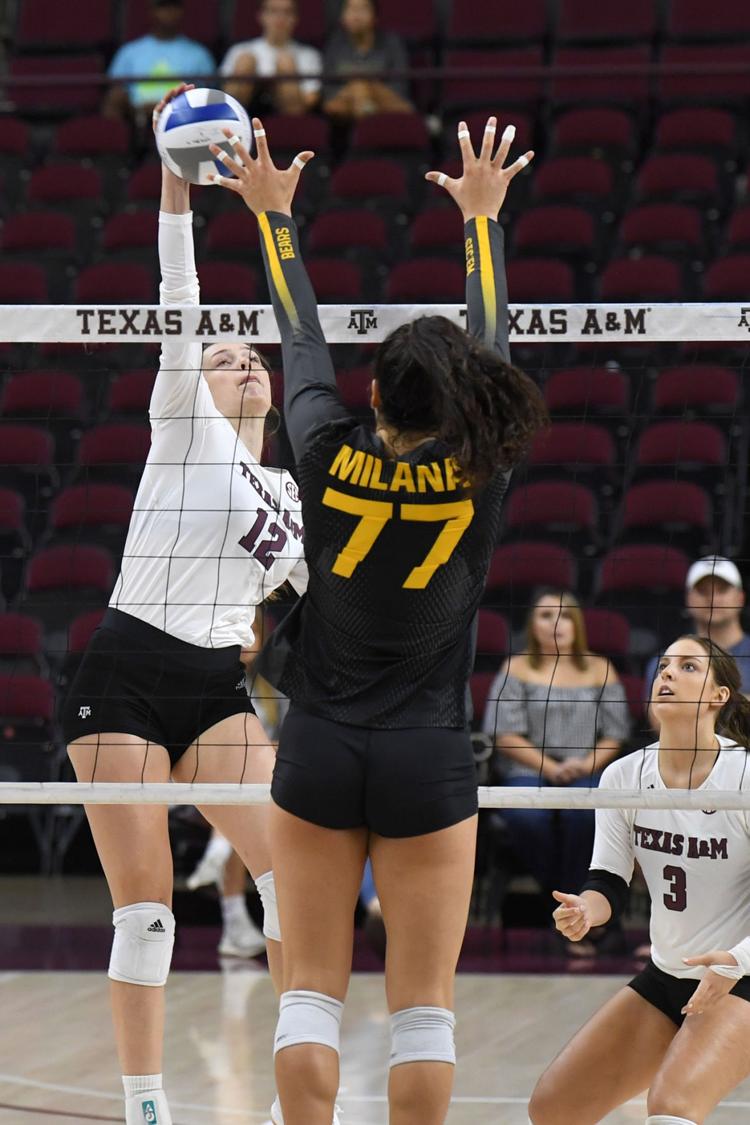 Texas A&M vs. Baylor volleyball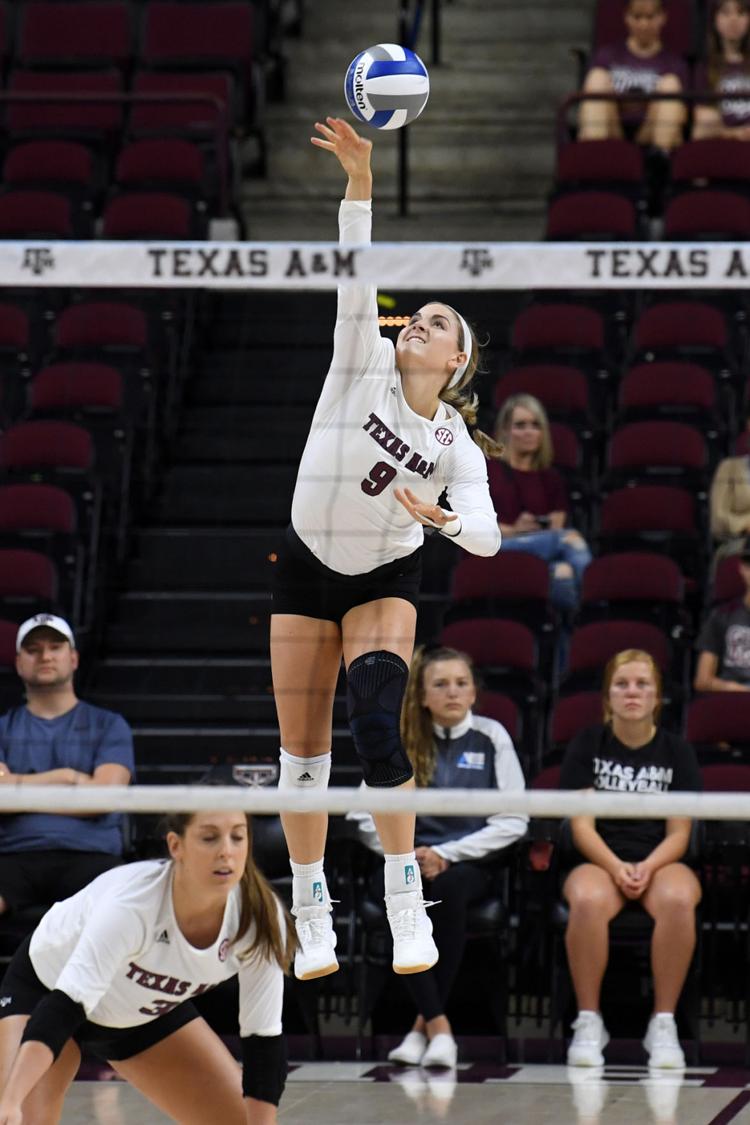 Texas A&M vs. Baylor volleyball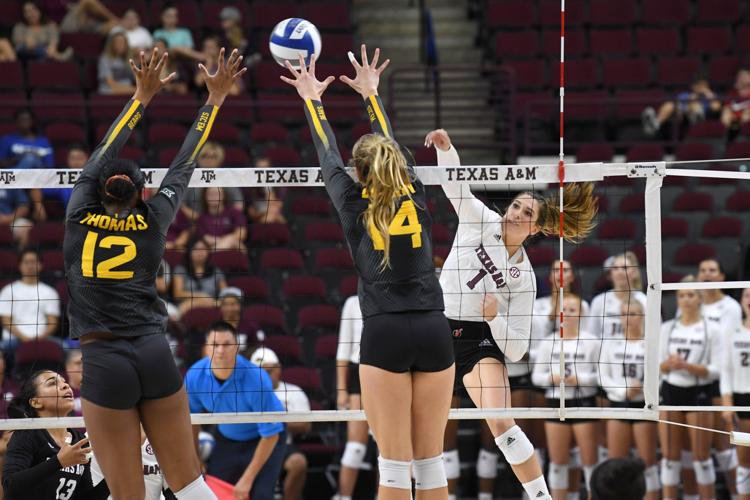 Texas A&M vs. Baylor volleyball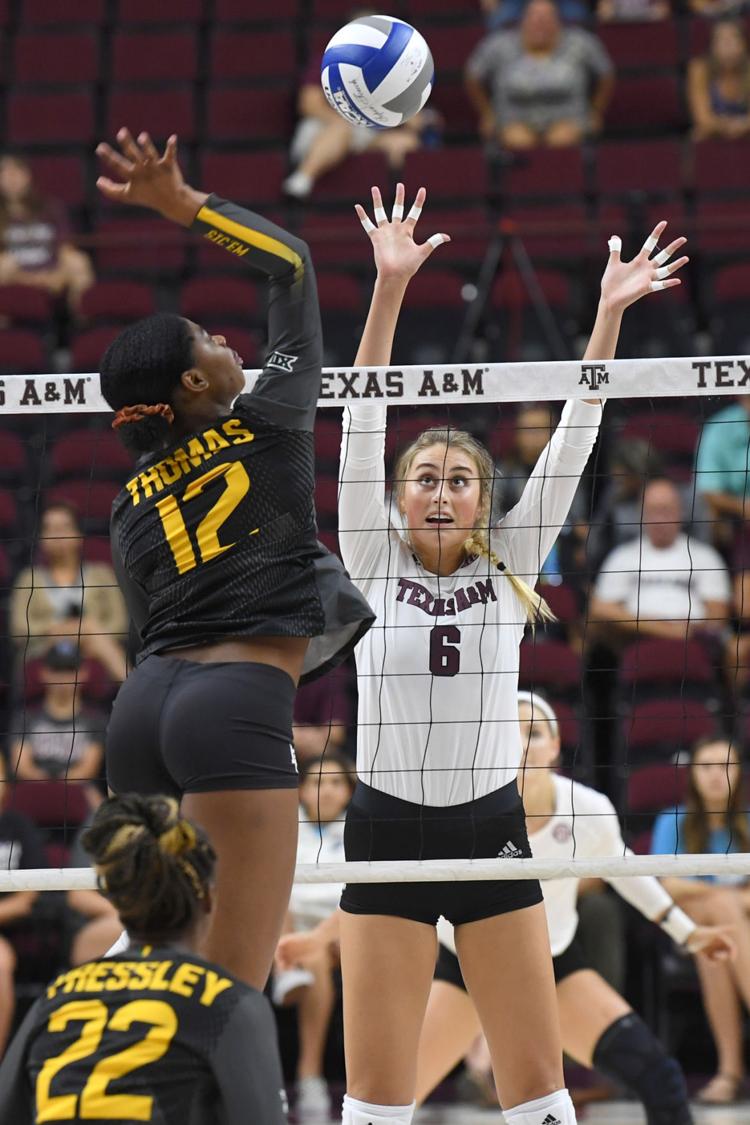 Texas A&M vs. Baylor volleyball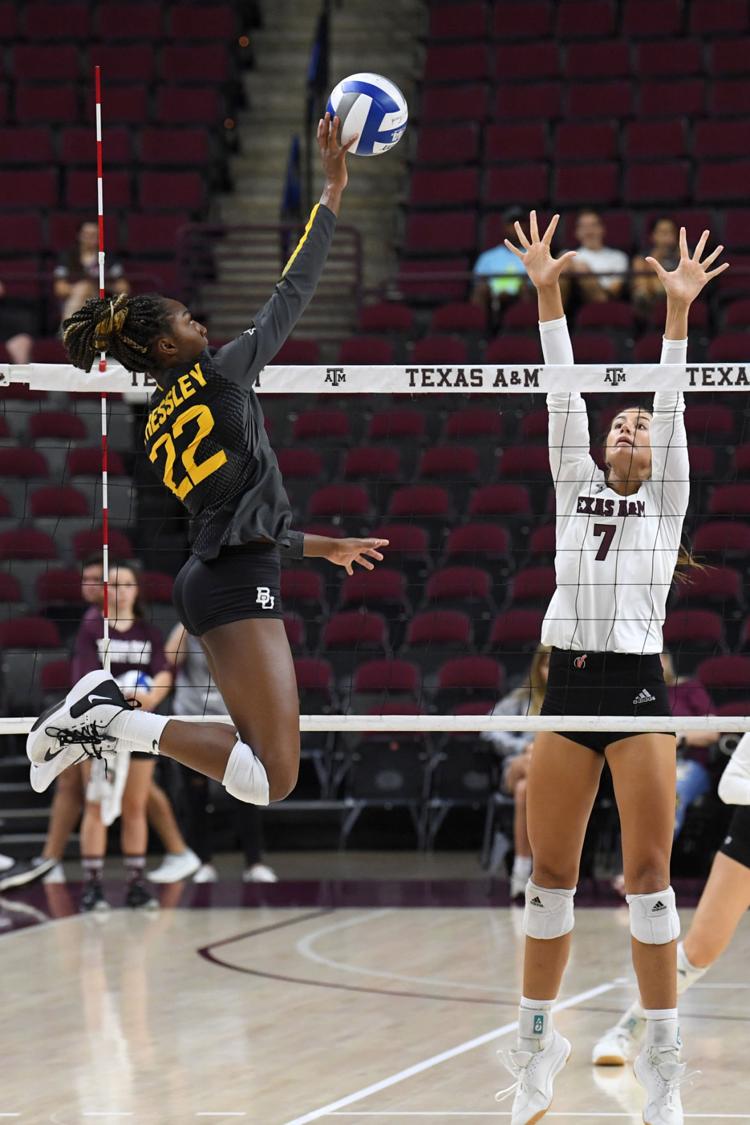 Texas A&M vs. Baylor volleyball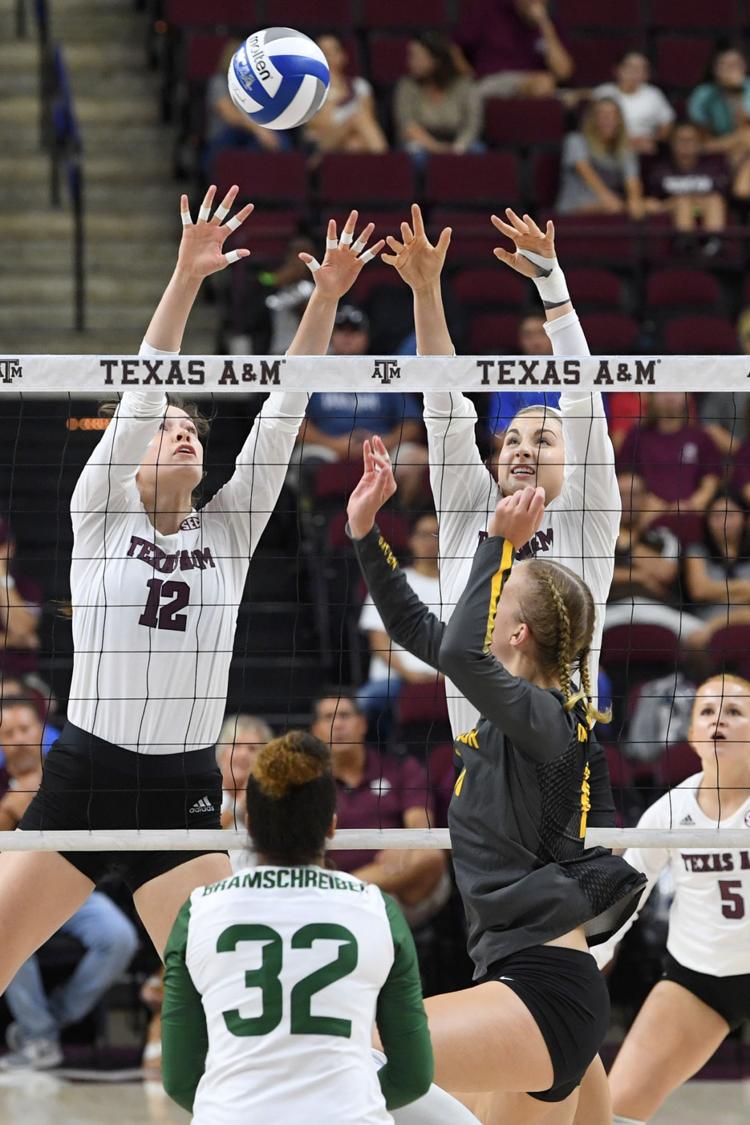 Texas A&M vs. Baylor volleyball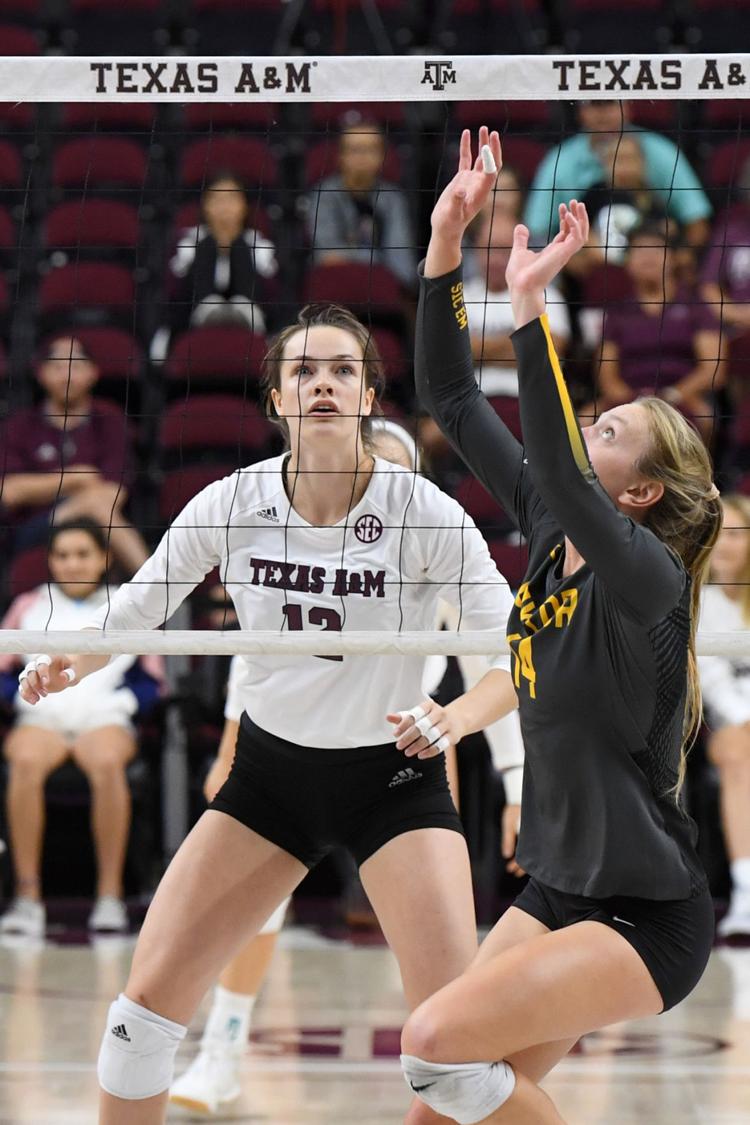 Texas A&M vs. Baylor volleyball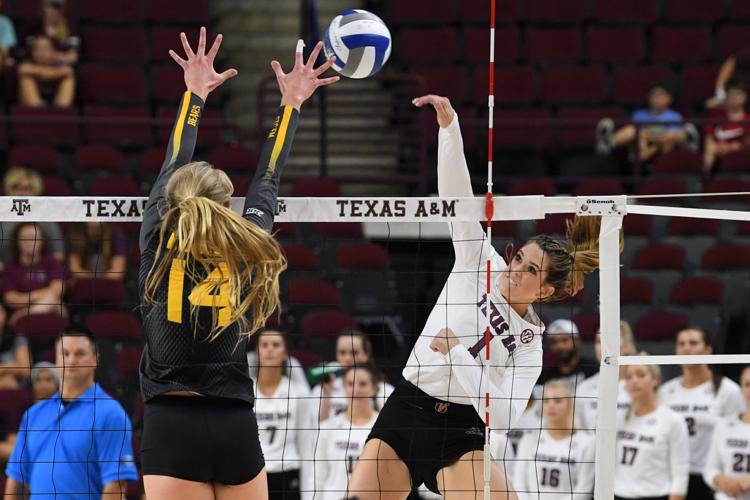 Texas A&M vs. Baylor volleyball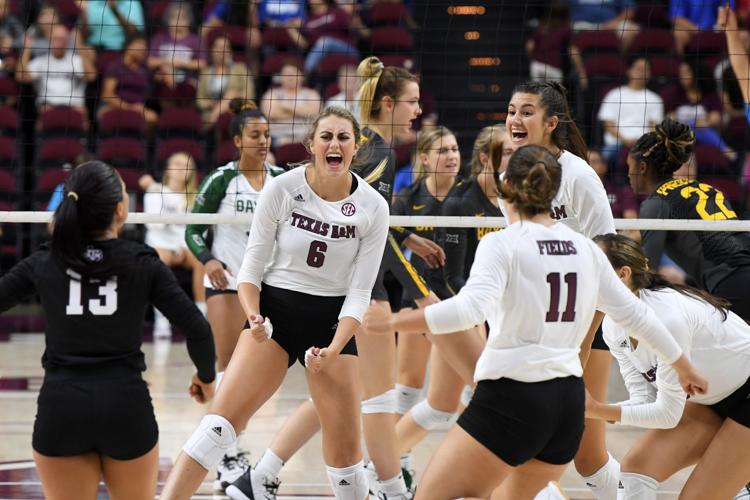 Texas A&M vs. Baylor volleyball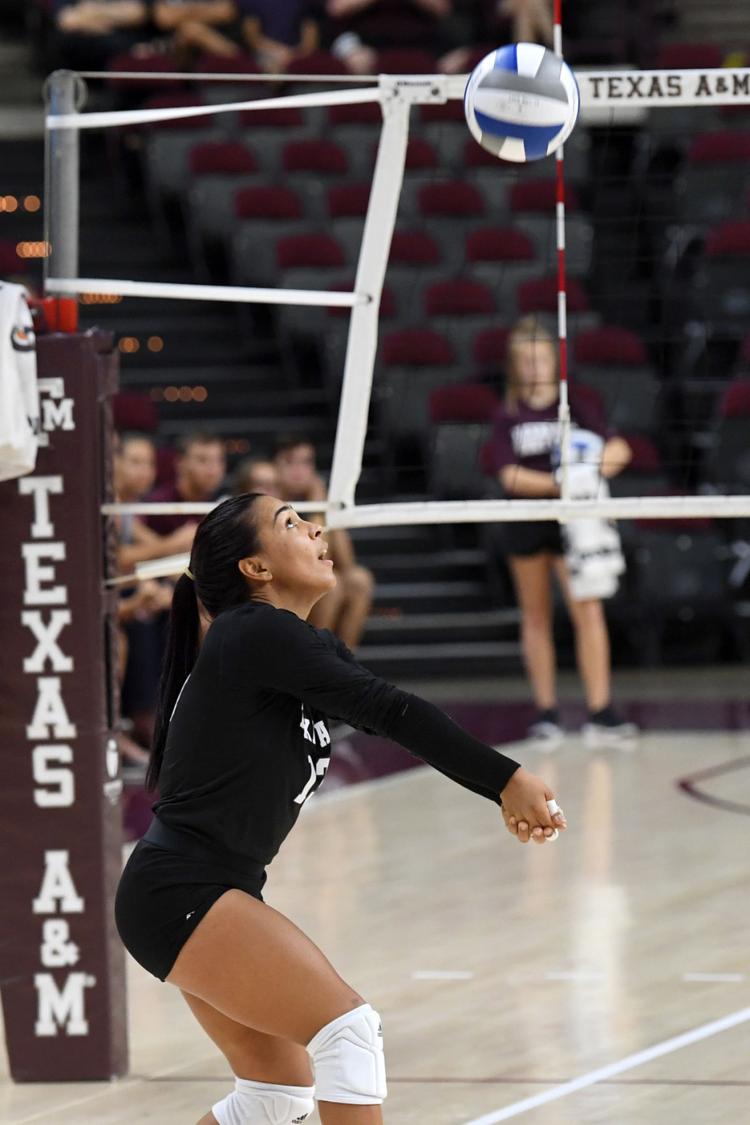 Texas A&M vs. Baylor volleyball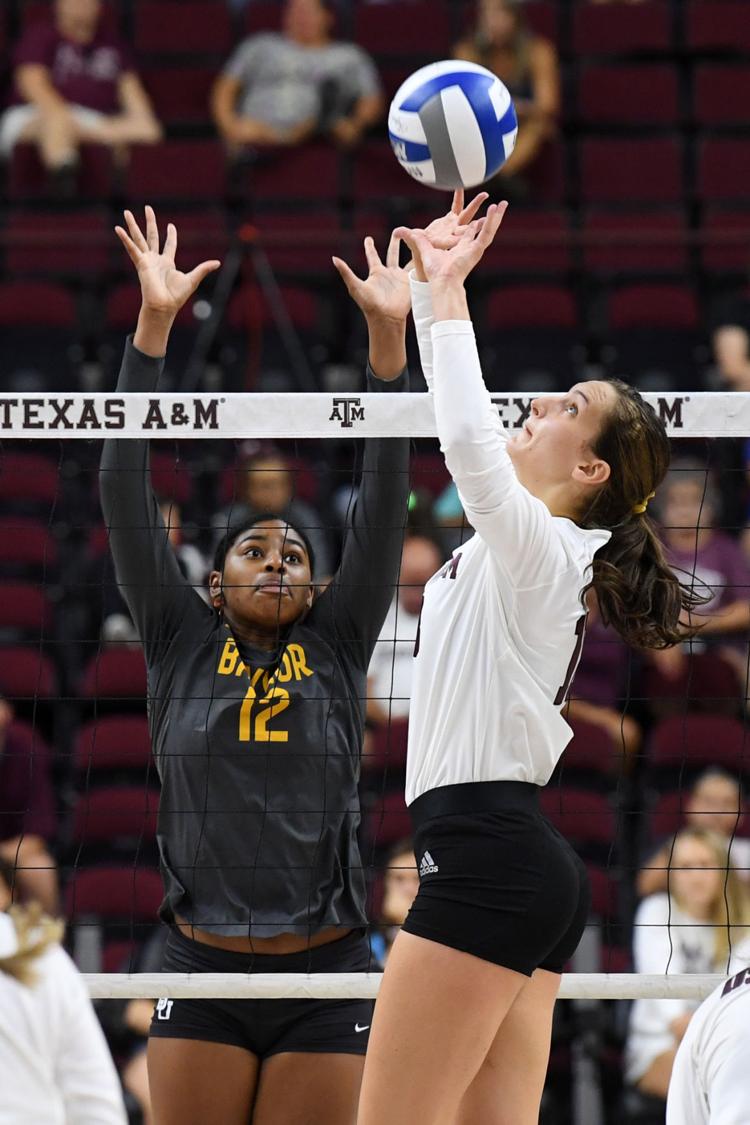 Texas A&M vs. Baylor volleyball