We've hit that time of the year when my calendar gets covered in so many scribbles, sticky notes and event reminders that I can hear it screaming for mercy.
This weekend is packed with events, and my imaginary secretary can hardly keep up with my schedule.
Chilifest is Saturday in Snook, but if beer, country music, beer, chili, beer, crowds and more beer aren't your thing, here are a few ideas that are more family friendly:
• Blues, Bluebonnets and BBQ: The third annual event in Navasota is set for 5 to 11 p.m. Saturday at Mance Lipscomb Park. The free event will feature performances by Marcia Ball and Jason Eady.
• Chappell Hill Bluebonnet Festival: Exhibits, crafts, food and live entertainment will be on display in the streets of Chappell Hill. The festival will run from 10 a.m. to 6 p.m. Saturday and noon to 5 p.m. on Sunday. There is no admission fee, but parking is $5.
• P-Jammin' Fun-K: If you'd rather stay in your pajamas on Saturday (and who wouldn't?), stop by this 3K run. The event begins at 9 a.m. Saturday and is a fundraiser for children's cancer research. The race begins in the Reed Arena parking lot, and the course includes obstacles.
• Kite workshop: Kathy Nixie, the manager of the Larry J. Ringer Library in College Station happens to be a kite enthusiast, and she's sharing her hobby with anyone who wants to come by the library from 1:30 to 3 p.m. Sunday for a free kite-buildling workshop. The event coincides with a kite display in the library through the end of April, which is National Kite Month.
• Vet school open house: Take a tour of the Texas A&M veterinary school, perform surgery on a stuffed animal, visit with Reveille and do all kinds of other fun stuff on Saturday from 9 a.m. to 4 p.m.
• Carson and Barnes Circus: The circus is in town on Friday and Saturday. The two-hour shows are at 4:30 and 7:30 p.m. Friday and 2:30 and 5:30 p.m. Saturday.
• Milam County Nature Festival: The third annual festival will be at Rockdale's Fair Park on Saturday from 9 a.m. to 3 p.m. There will be all kinds of nature-related exhibits, demonstrations and hands-on activities. The featured animal is bats.
• Steam locomotive: Union Pacific will celebrate the company's 150th anniversary this weekend in Hearne when No. 844 steams into town on Sunday. It's scheduled to pull into the Hearne Depot on North Market Street around 6:15 p.m. and will be on display Monday from 9 a.m. to 5 p.m. The locomotive last visited the Brazos Valley as part of a nationwide tour in 2010.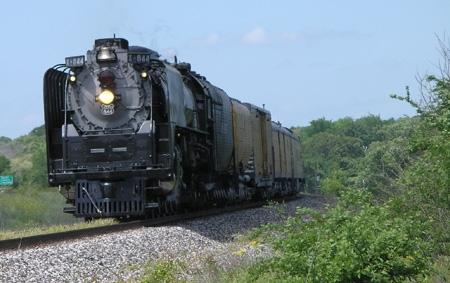 • Dance Across Texas: The Fanthorp Inn will focus on dance music in the early days of Texas with presentations at 11 a.m., 1 p.m. and 3 p.m. on Saturday. There is no admission fee, but a $4 donation is suggested. The state historic site is at 579 S. Main St. in Anderson.
There are, of course, many other things on the schedule this weekend, so if you know of something worth adding to the calendar, let me know in the comments and maybe the kids and I will see you there.