Headlines can be tricky. You only have a few words to offer both an accurate summary of the story and an enticement for the reader to dig in.
It's not always easy to do, and headline writers often get one part of the formula while missing the other.
But today's New York Post headline about a JetBlue pilot's outburst mid-flight hit the target on both fronts.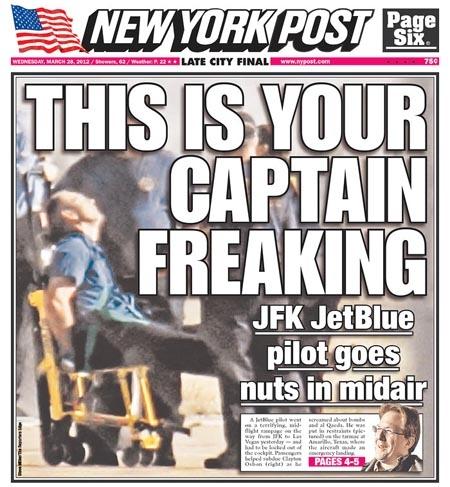 The image is from Newsuem's daily collection of front pages.