Even before my husband and I began dating, it was crystal clear to me that he adored his grandparents. He spoke of his Nana and Papa often, and told sweet stories about playing with cousins at a picturesque ranch on the Brazos River bottom.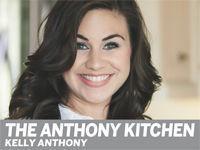 It wasn't too long after we began dating that he drove me down a long, bumpy two-lane road (one that seemed as though it would never end) to meet his grandparents. Finally, the road dead-ended and he pulled the truck just off to the right and through the gates. There was a pond off to the side with happy cows wandering about, with a few stopped under the shade of a great big oak. To the left, a home my husband cherished. A home that he, his uncle, and cousins helped build. It was full of hard work and seemed to contain more memories than any one house could.
I don't recall being nervous to meet his parents for the first time, but when we pulled up to Nana's house, there was no doubt about it — I was nervous. He guided me through the back doors that led almost straight into the kitchen, and there Nana and Papa were to greet us, with big smiles and open arms, just as his parents had done months before.
Nana took me over to the kitchen sink, and behind the sink was a large window and a sill lined with little knick-knacks. But they weren't knick-knacks to her. They were treasures. Gifts that the grandchildren had given her over the years. She pointed out each and every one from Philip. Clearly, she held him in the highest esteem, and the feelings were mutual.
The two connected in many ways, but there was no doubt about it, they most definitely connected over food. She even taught him to cook, and Nana taught him to cook very Southern.
I sat down at a great big farmhouse table in the middle of a giant room, with Philip on one side and his mother on the other while a feast of Nana's making was carried out dish by dish and set down in front of us. One item on that menu was fried yellow squash (which I had never had before), and I can recall my husband being more excited about the squash that day than any of the other goodies on the table. In fact, fried squash is the only dish I actually remember from that day.
The supper was wonderful, and the nerves quickly went away. His grandparents and parents were always so warm and welcoming. I loved them, and they were Southern hospitality at its finest.
At one point during that lunch, my (now) mother-in-law pulled me aside and told me that she couldn't recall Philip ever bringing a girl out to meet his grandparents like this before, and that it was special. They were the sweetest of words to hear, and they certainly made me smile ear-to-ear, but I think it was something I already knew. In fact, I think it was likely the reason for both the nerves and what felt like a never-ending country road.
Her suspicions were right, and so were mine — just two years later, we were married.
I'll never make fried squash without remembering a never-ending country road that lead to a picturesque ranch. A ranch where a house full of memories stood, memories that were perfectly encapsulated by a windowsill full of treasures. And, I'll certainly never make it again without thinking of my husband's precious Nana and the lunch that made me feel like part of a new family in the making.
Ingredients
1 cup whole milk
2 large eggs slightly beaten
4 dashes hot sauce
4 yellow squash, sliced just over a 1/4" thick
2 cups all-purpose flour
1 cup fine cornmeal
2 1/2 teaspoon kosher salt
1 teaspoon black pepper
1 1/2 cup canola oil
Instructions
Add the milk, eggs, and hot sauce to a medium-sized mixing bowl. Stir to combine. Add the squash slices and toss to coat. Set aside until ready to use.
In a breading tray or shallow container, whisk together the flour, cornmeal, salt and pepper. Set aside until ready to use.
Add the oil to a skillet over medium-high heat and allow to come to temperature, between 350 degrees to 375 degrees.
Shake off any dripping milk from the squash, and dredge completely in the dry batter. Carefully add to the oil, taking care not to overcrowd the pan and frying in batches as needed.
Have ready a plate lined with paper towels or a cooling rack atop a rimmed baking sheet lined with paper towels.
Cook the squash for 2 1/2 to 3 minutes each, or just until the crust is perfectly golden brown. Remove from the oil and allow to cool slightly. For best results, serve right away.
For more tips on frying squash and dipping ideas, go to www.theanthonykitchen.com/fried-squash.
---
Kelly Anthony is a local blogger, baker and home chef specializing in refined comfort food and at-home entertaining. Her website is www.theanthonykitchen.com.