With senior receiver Devin Price being held out for precautionary reasons, A&M Consolidated senior Brian Darby showed off the versatility that has college scouts excited about his potential.
Darby, the Oklahoma recruit who normally lines up at running back, moved back to his old position of receiver and caught three touchdown passes from Gage Pahl to lead fifth-ranked Consol over Leander Rouse 42-3 in the Tigers' final nondistrict tune-up Friday at Tigerland Stadium.
"I just try to do what the team needs me to do," Darby said. "It was cool [to be at] my position that I'm going to play in college. It was real cool to just be out there running routes and catching balls and scoring."
Darby caught four passes for 69 yards and two touchdowns in the first half as Consol built a 28-3 lead by halftime. The Tigers struggled offensively for most of the first quarter, but Darby broke them out of their slump, catching a pass over multiple defenders on third-and-17, absorbing a hit to the chest and breaking away for a 30-yard touchdown catch with 50 seconds left in the first quarter.
He caught a swing pass on Consol's next drive and broke down the sideline for a 17-yard TD to give the Tigers a 14-0 lead with 10:54 left in the second quarter.
Darby finished with 106 total yards — 92 receiving and 14 rushing — before returning to the bench with most of the starters in the fourth quarter. He added a 14-yard touchdown catch — possibly the easiest of his career with no one in the vicinity — in the third quarter.
"That's the blessing of having great athletes," Consol head coach Lee Fedora said. "Darby can move from tailback and go out to receiver, and you saw some great catches he made and big plays. That's always a big help to us, and that shows we can get him in and out any time we need."
Fedora said Price, who is committed to sign with Texas A&M, tweaked his ankle in practice Thursday and likely would have played had it been a district game. Fedora said he anticipates Price will be "100%" when the Tigers open District 10-5A Division II play on the road against No. 7 Huntsville next Friday.
With Darby lining up mostly at receiver, junior running back Jaylan Walter took advantage with 90 yards on 11 carries, including a 23-yard score in the second quarter for a 21-0 lead.
"We got a lot of young cats out there that can play a little ball," Darby said. "[Walter is] fast, quick. He can go 0 to 100 real quick, so I knew if I went to receiver, we had some backups that could do as good as I do."
Pahl completed 15 of 29 passes for 180 yards and added a 59-yard rushing TD on a scramble. Valen Jones complemented Darby in the passing game, catching four passes for 63 yards.
Despite scoring 42 points, Consol's offense sputtered at times in what proved to be a sloppy game for both teams. The Tigers committed 10 penalties for 100 yards and gave up five sacks. Pahl absorbed an additional hit while throwing in the third quarter, and Rouse's Matthew Schulz intercepted the floating pass at the goal line.
Consol's defense didn't let Rouse generate any momentum, though, allowing only a 35-yard field goal by Danny Palcious with 4 seconds left in the first half. The Tigers held the Raiders to 93 total yards and seven first downs while giving up just 1.5 yards per carry.
Consol was even better defending the pass, limiting Rouse quarterback Samuel Giebelhaus to 6-of-28 passing for 38 yards and three interceptions. Junior defensive tackle Eric Goodman intercepted a screen pass in the second quarter and returned it 64 yards for a touchdown, and seniors Nate Floyd and Kerry Brooks each snagged second-half interceptions deep in Rouse territory.
"We won this game because of our defense," Fedora said. "When you look at the last three games, we haven't given up many points, and that's the way we want to keep doing it. We did a lot of sloppy things [offensively], took a lot of sacks, gave up a lot of blitzes, and that's what we've got to be focused on, because a lot of teams are going to start doing that to us."
A&M Consolidated-Leander Rouse football
A&M Consolidated-Leander Rouse football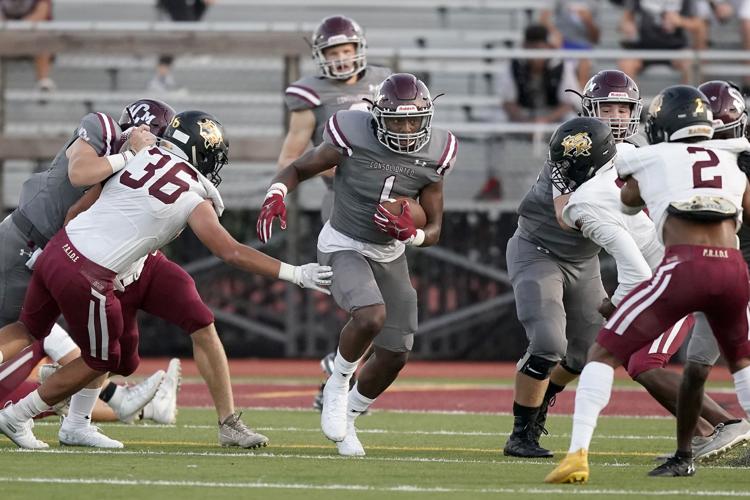 A&M Consolidated-Leander Rouse football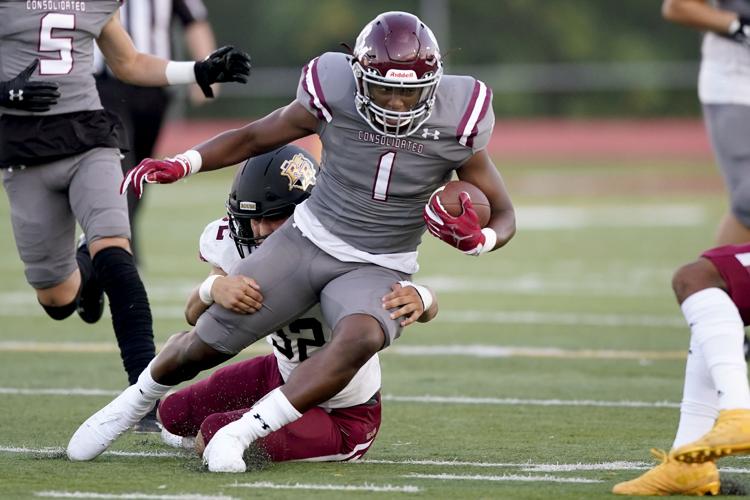 A&M Consolidated-Leander Rouse football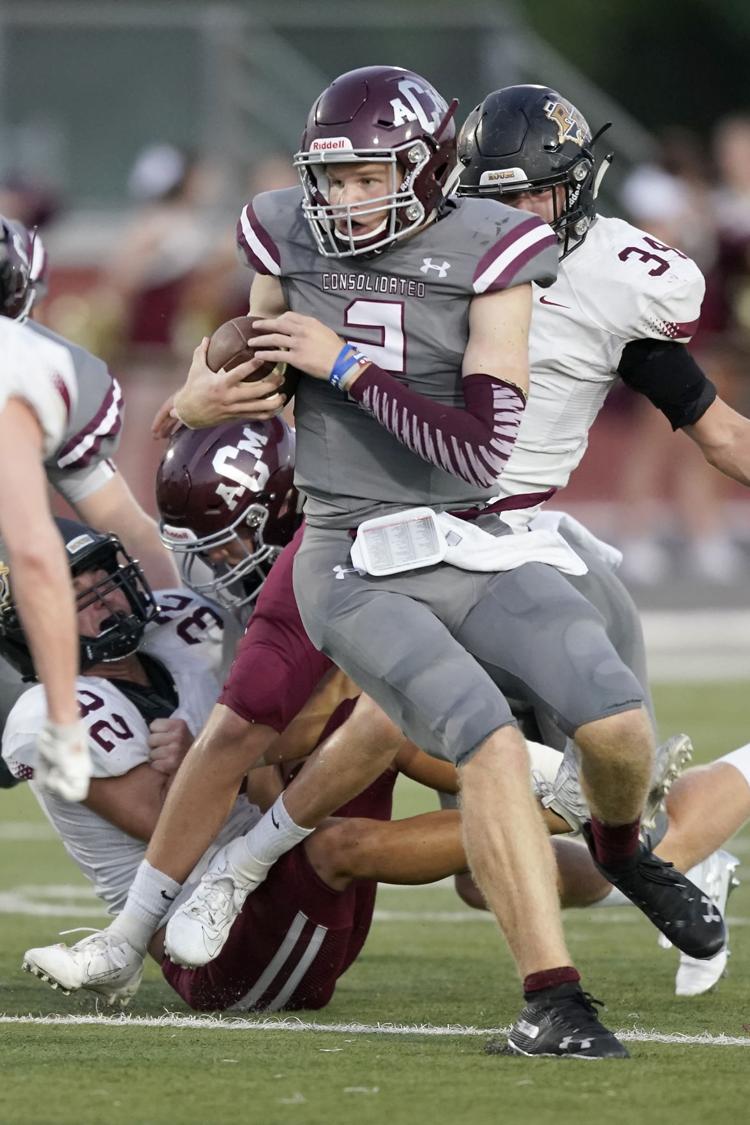 A&M Consolidated-Leander Rouse football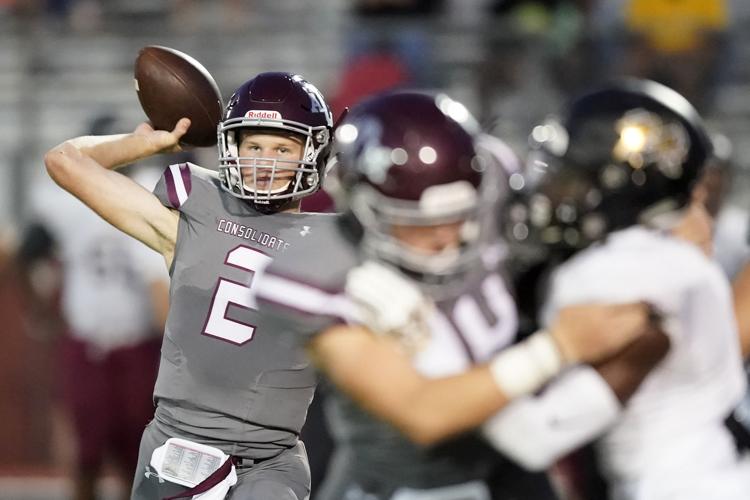 A&M Consolidated-Leander Rouse football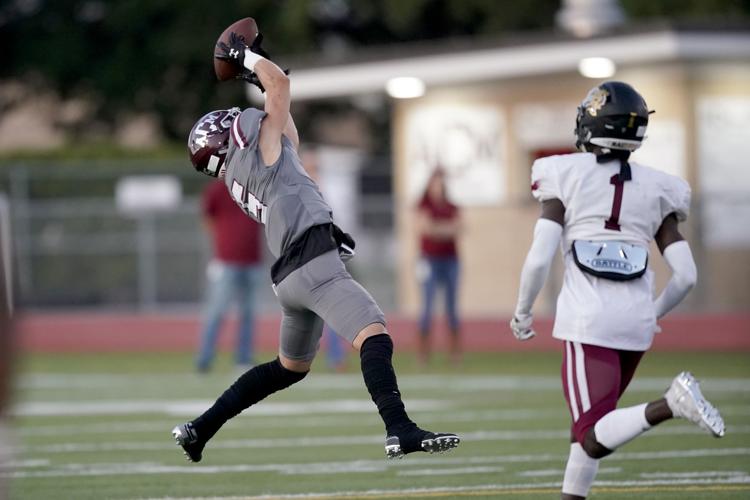 A&M Consolidated-Leander Rouse football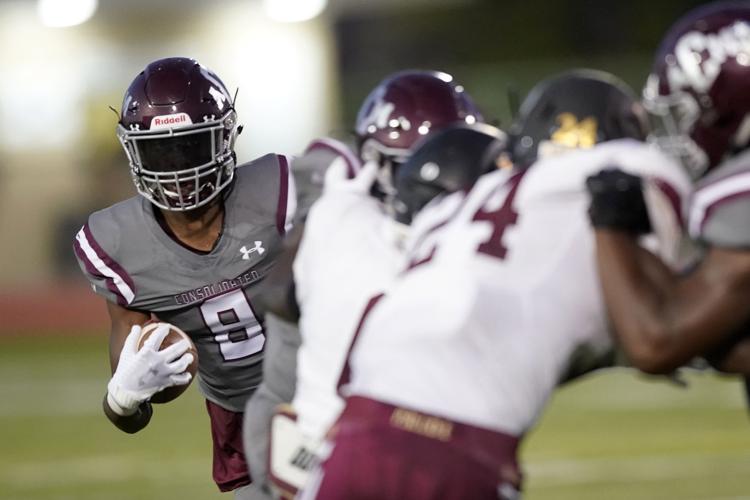 A&M Consolidated-Leander Rouse football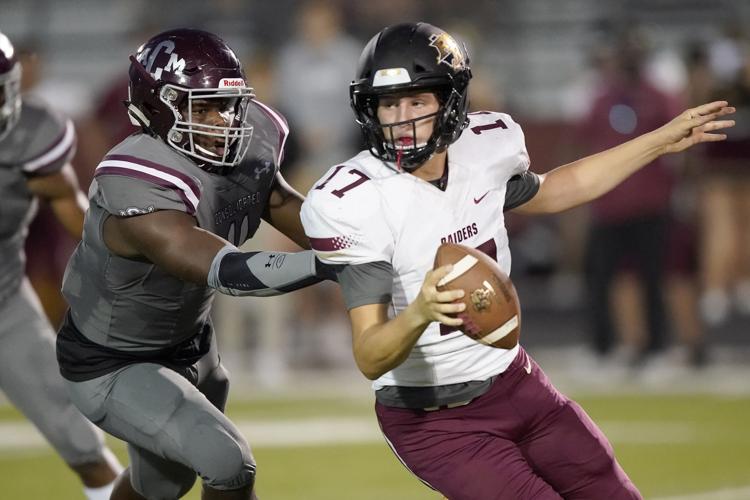 A&M Consolidated-Leander Rouse football