All week, Rudder's focus was on playing for safety Gage Schwartz and quarterback Brant Roberts, two football players injured in a car accident Sunday.
With Schwartz looking on, the Rangers didn't disappoint, coming back to beat Elgin 43-42 in a nondistrict game Friday at Merrill Green Stadium.
Schwartz gave Rudder's pregame speech and watched his team from the sidelines as the Rangers (1-1) erased a 29-14 second-half deficit.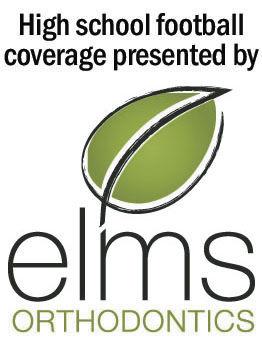 "It's a blessing I'm still alive," Schwartz said. "It's great to be here. I wanted to support my team, and they won.
"They worked their tails off all week is what I heard. They've just been really supportive."
Rudder head coach Eric Ezar thinks Schwartz's presence at the game helped motivate the Rangers.
"They kind of looked back at halftime, and I was like, 'Come on guys, we dedicated this game to Gage and Brant, we've got to do it,'" Ezar said. "We had Brant on FaceTime, so he got to talk to the guys before. So yes, a definite inspiration."
Sophomore quarterback EJ Ezar worked his way through defenders for a 33-yard touchdown run before connecting with Milton Mooring on the two-point conversion to tie the game 36-36. Junior wide receiver Keithron Lee bounced left and scampered 33 yards for the go-ahead TD. Elgin quarterback Daniel Gonzales scored from 2 yards out with 1:49 left, but De'Andre Heard broke up a pass on the two-point conversion attempt to preserve the one-point lead.
"I just wanted our kids to have a chance to learn how to win," Eric Ezar said. "They just didn't quit, which is something I'm just so proud of. They needed that. They really needed that big win just to show that, hey, it's worth all the hard work. You've just got to put it in."
Lee was the catalyst for Rudder, starting the rally with an improbable 44-yard touchdown catch through the hands of an Elgin defender on fourth-and-12 to cut the Rangers' deficit to 29-20. He then punched in a 2-yard TD ahead of a two-point conversion to make it a one-point game late in the third quarter.
Gonzales broke off a 14-yard touchdown run, but a 20-yard flea-flicker from junior wide receiver Marcus Diles to senior receiver Malcolm Manley helped set up Ezar's game-tying touchdown with eight minutes left. Ezar completed 9 of 15 passes for 153 yards with two TDs and an interception, adding 56 rushing yards and a TD. Lee had six carries for 99 rushing yards and caught six passes for 91 yards, including four total touchdowns. Senior running back James Ayers piled up most of his yards in the second half, finishing with 74 yards and a touchdown on 15 carries.
"We feel like we have a high-powered offense, it just hadn't all clicked," Eric Ezar said. "Tonight it started clicking because we feel like we can throw the ball, we can run the ball. There's a lot of things we can do. We have a lot of weapons, and James really stepped it up tonight, for sure."
The Rangers had a tough time stopping Elgin running back Peter McFarlin, who rushed for 242 yards, 153 of which came before halftime. Gonzales added 16 carries for 98 yards. McFarlin made himself known from the get-go, rushing for 14 yards on Elgin's first play from scrimmage and helping the Wildcats take advantage of a short field on their first drive, which was capped by a 5-yard touchdown run by Gonzales.
Rudder punched back on its next drive to even the score as Lee held on to a 24-yard TD pass from Ezar. Elgin had an answer to that, retaking the lead as time expired in the first quarter on a 34-yard TD run by McFarlin.
Rudder took advantage of a short field of its own, capping a six-play, 26-yard drive with a 2-yard TD run by Ayers with just under 5 minutes until halftime. Elgin again answered with just seconds on the clock, taking a 21-14 lead on a 3-yard run by McFarlin with 9 seconds before halftime.
The Wildcats added to their lead on the first drive of the second half. The Rangers seemed to have Elgin bottled up, but Gonzales rolled left and broke up the left sideline for a 27-yard TD run on fourth down. The Rudder defense's conditioning paid off, though, as the Rangers clamped down and wore out the Elgin attack, allowing Rudder back in.
"They didn't put their heads down," Schwartz said. "They kept fighting. The old Rudder, every time we were down, we'd just put our heads down. Not this team."
Schwartz thinks the win over Elgin is just the beginning. Rudder will return to action in its first road game of the season, traveling to Navasota for a 7:30 p.m. Friday kickoff.
"We're the new Rudder," he said. "Not too many losses are going to come this year."