Four additional positive COVID-19 cases were reported to the Brazos County Health District on Tuesday. One of the new positive cases reported today has been hospitalized, according to the health district.
Brazos County now has 16 total positive cases of the new coronavirus.
Of the 16 cases, 12 are travel related and four have no travel history and are believed to be community spread. Of Brazos County's positive cases, 15 cases are at home doing self-care, a health district email stated.
Brazos County and the cities of Bryan and College Station jointly announced Monday a two-week shelter-in-place order beginning tonight at 9 p.m. with the intent of limiting the spread of COVID-19.
Signs around B-CS
Signs around B-CS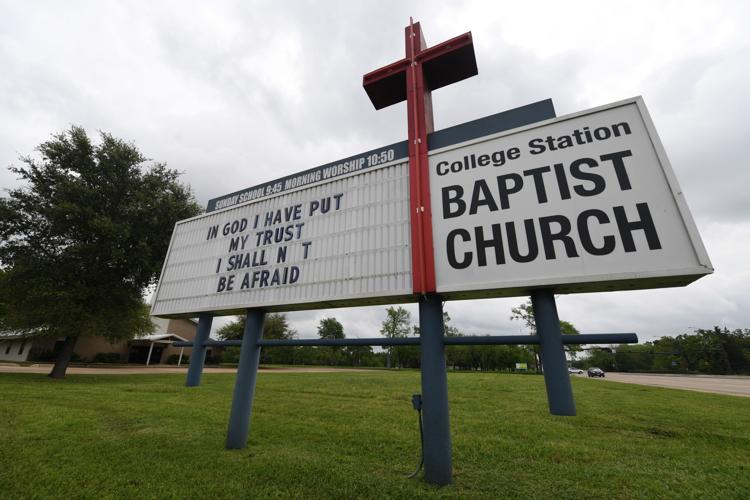 Signs around B-CS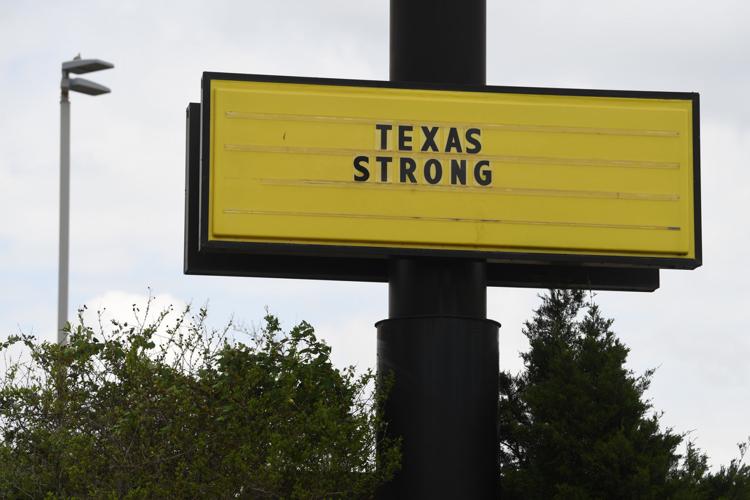 Signs around B-CS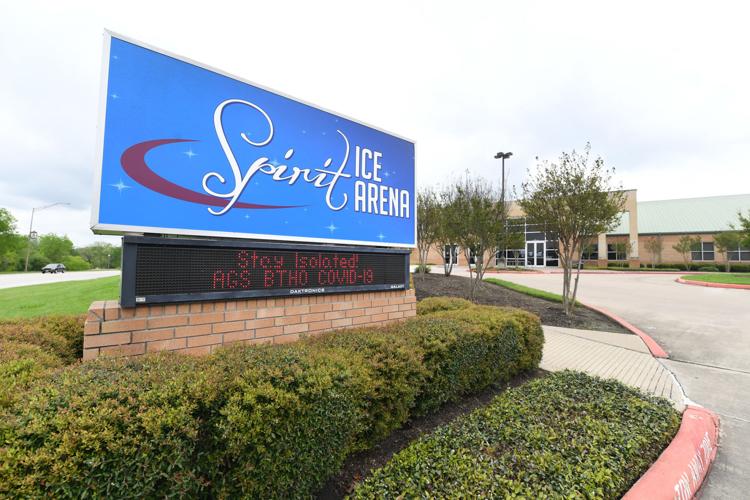 Signs around B-CS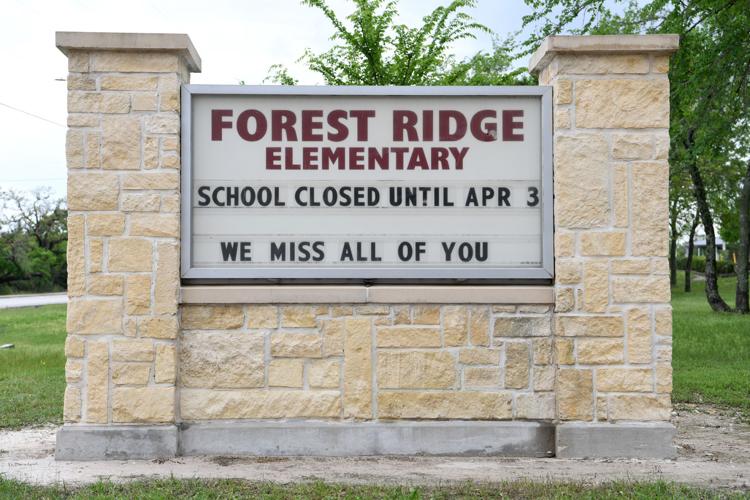 Signs around B-CS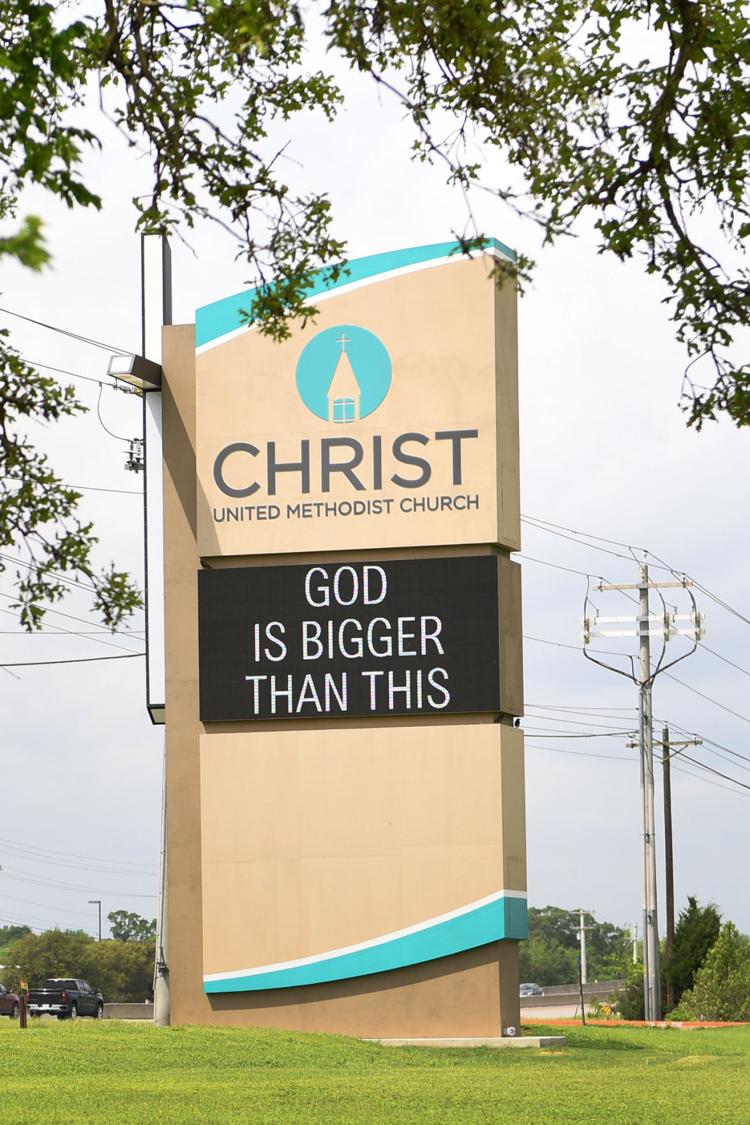 Signs around B-CS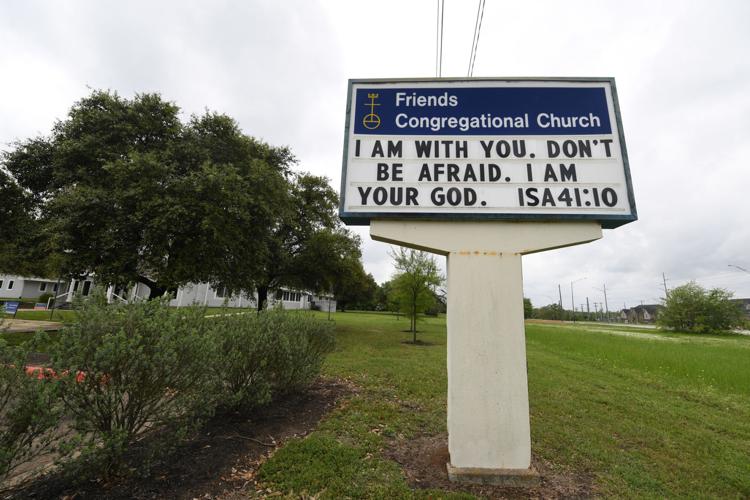 Signs around B-CS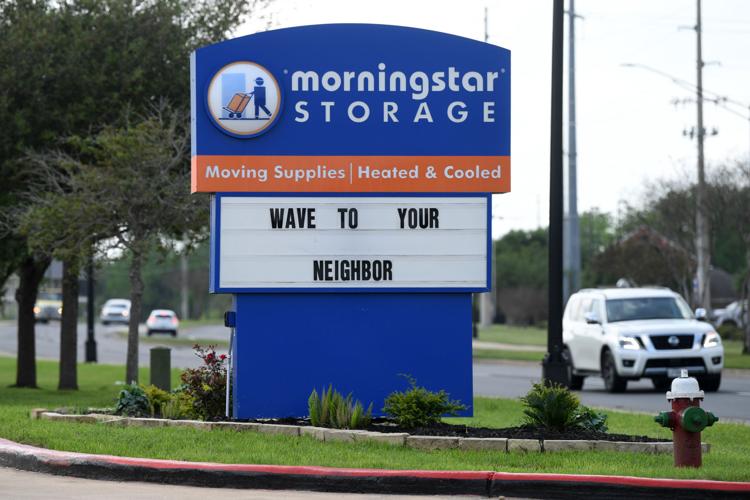 Signs around B-CS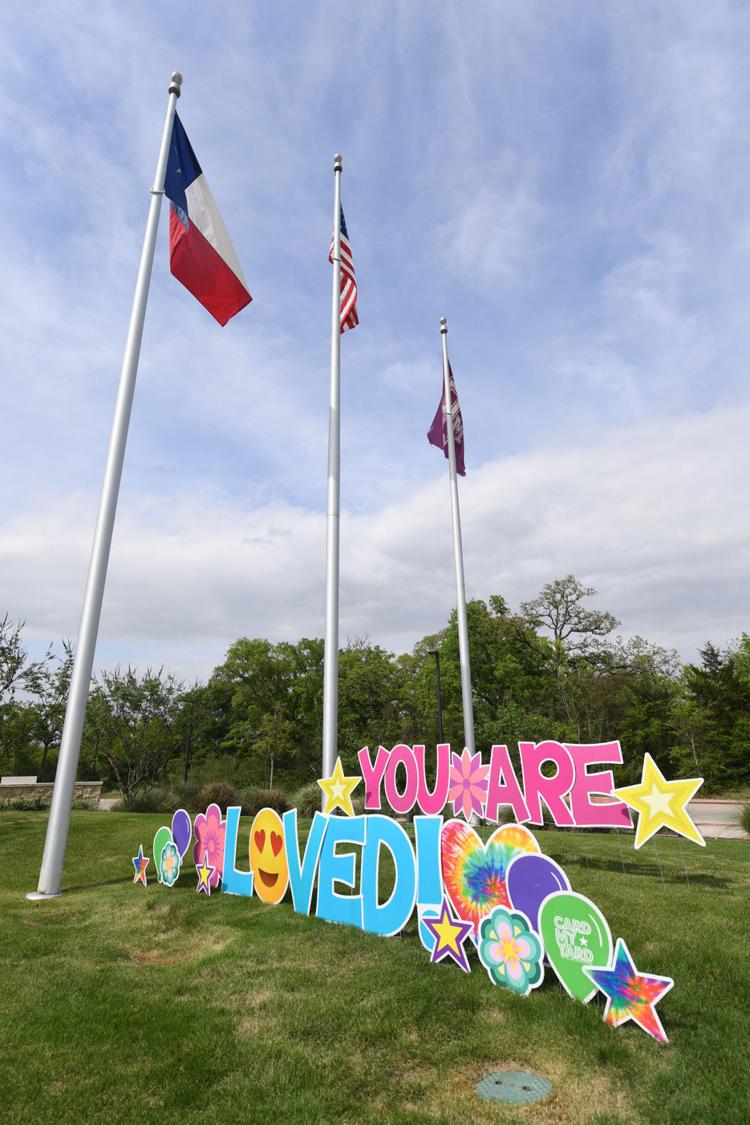 Signs around B-CS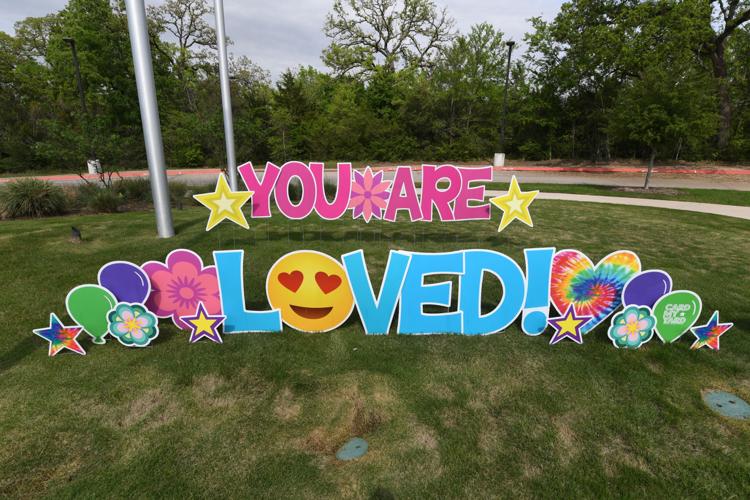 Signs around B-CS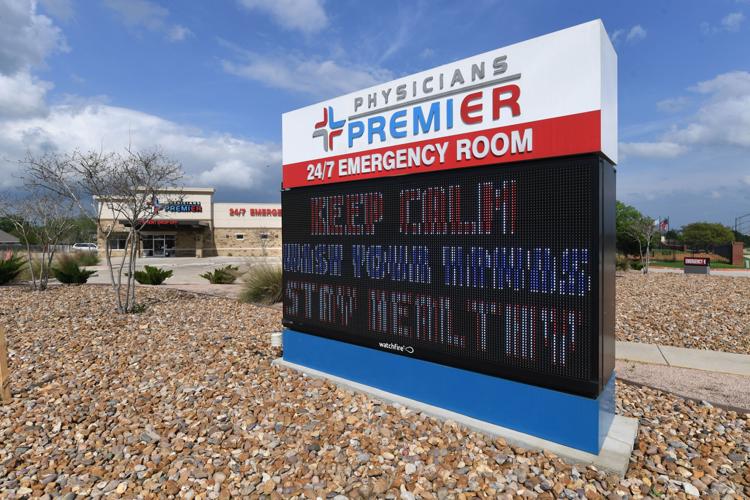 Signs around B-CS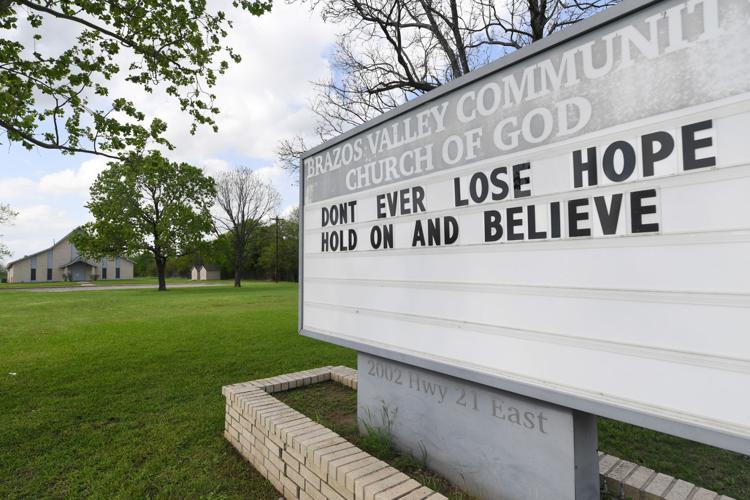 Signs around B-CS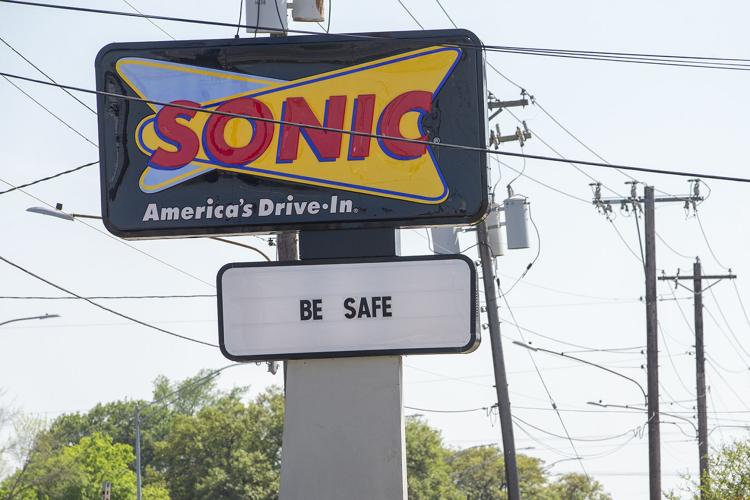 Signs around B-CS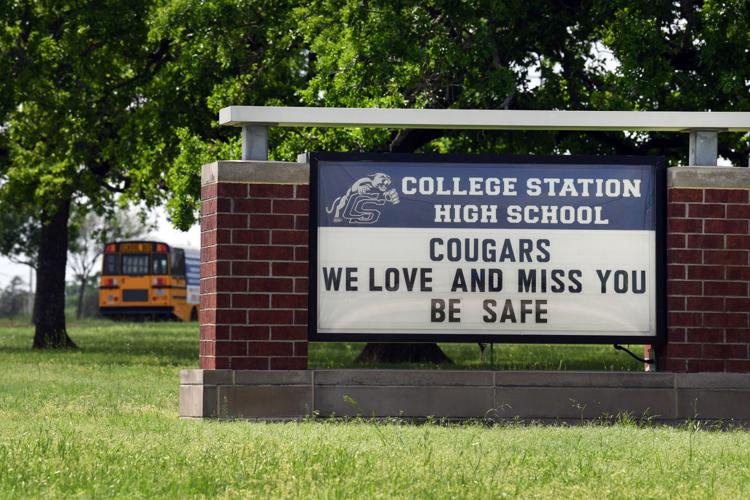 Signs around B-CS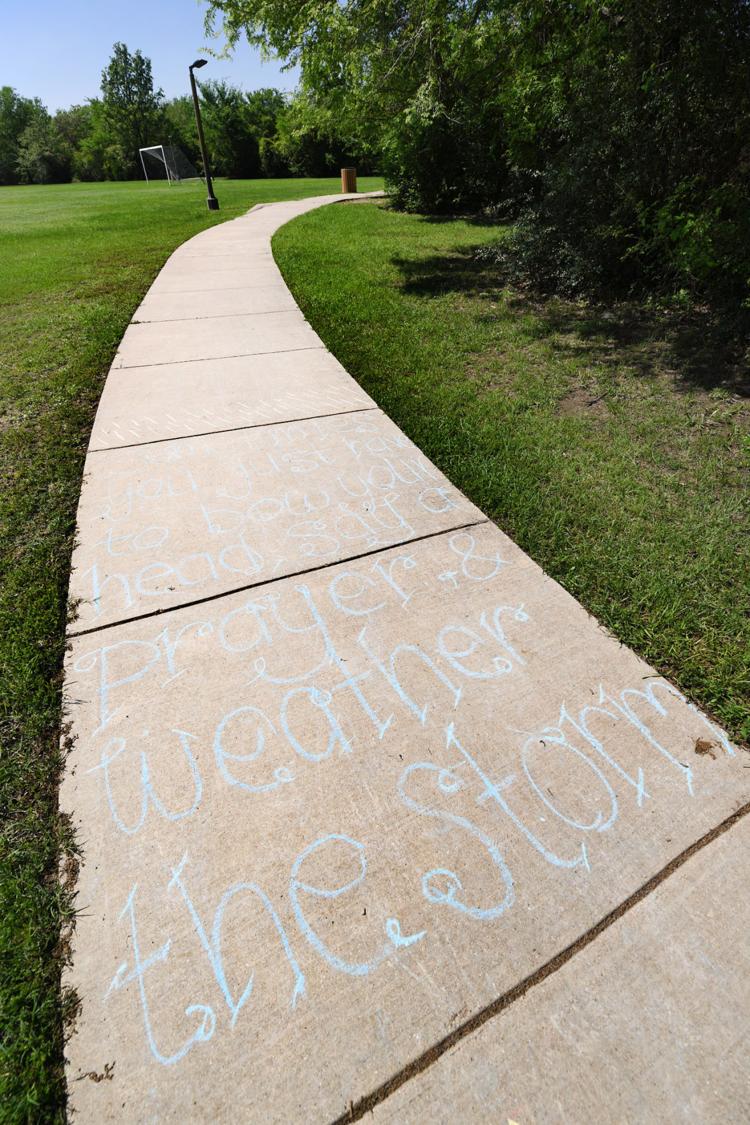 Signs around B-CS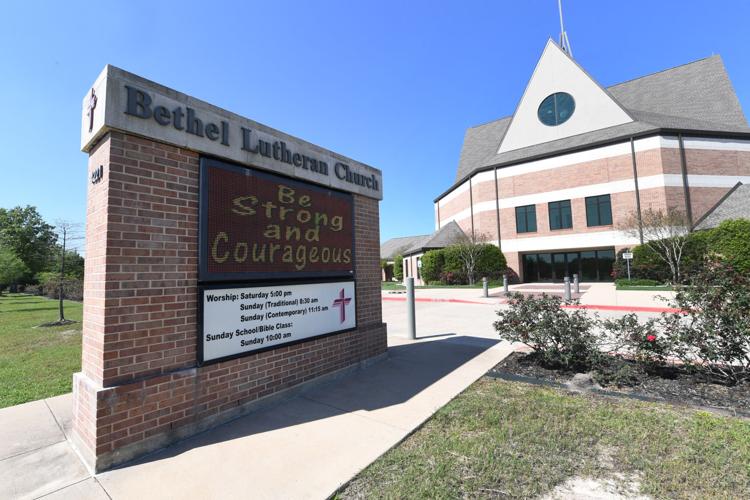 Signs around B-CS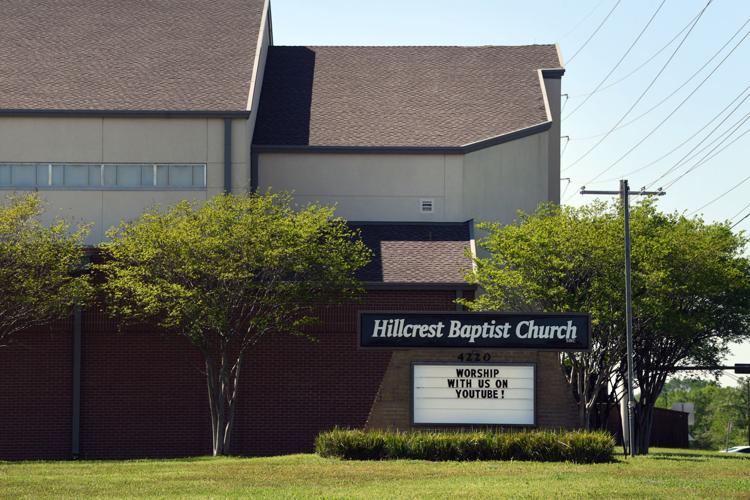 Signs around B-CS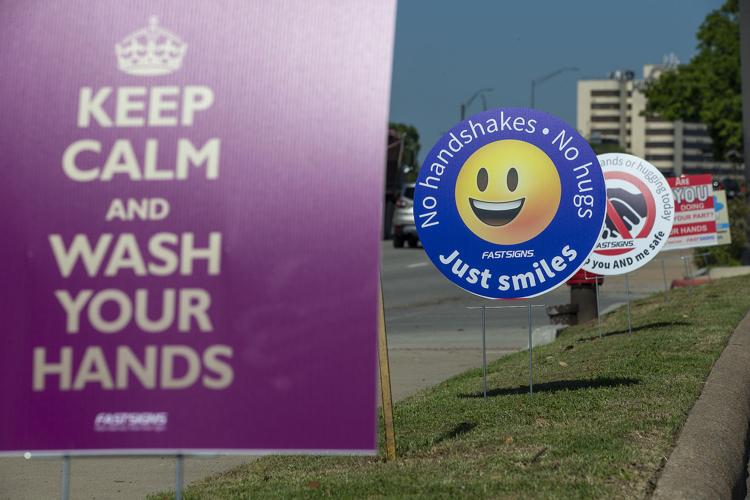 Signs around B-CS
Signs around B-CS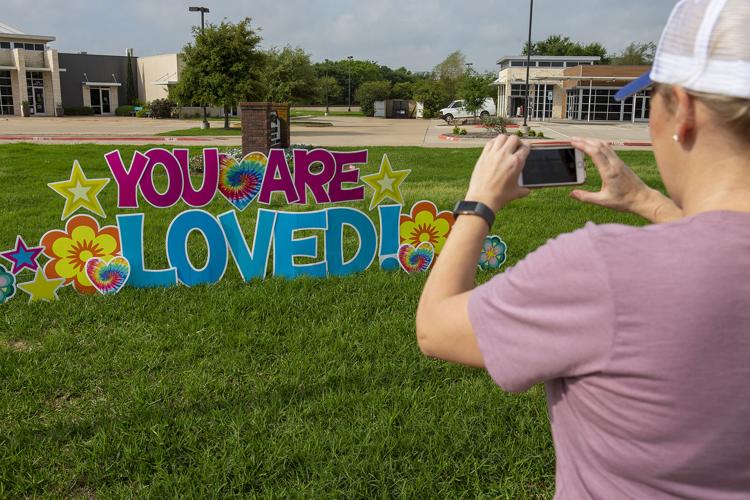 Spanish Flu The Eagle July 13, 1918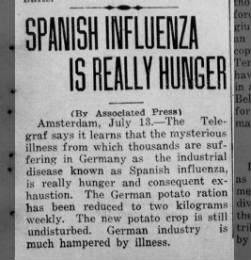 Spanish Flu The Eagle Sept. 12, 1918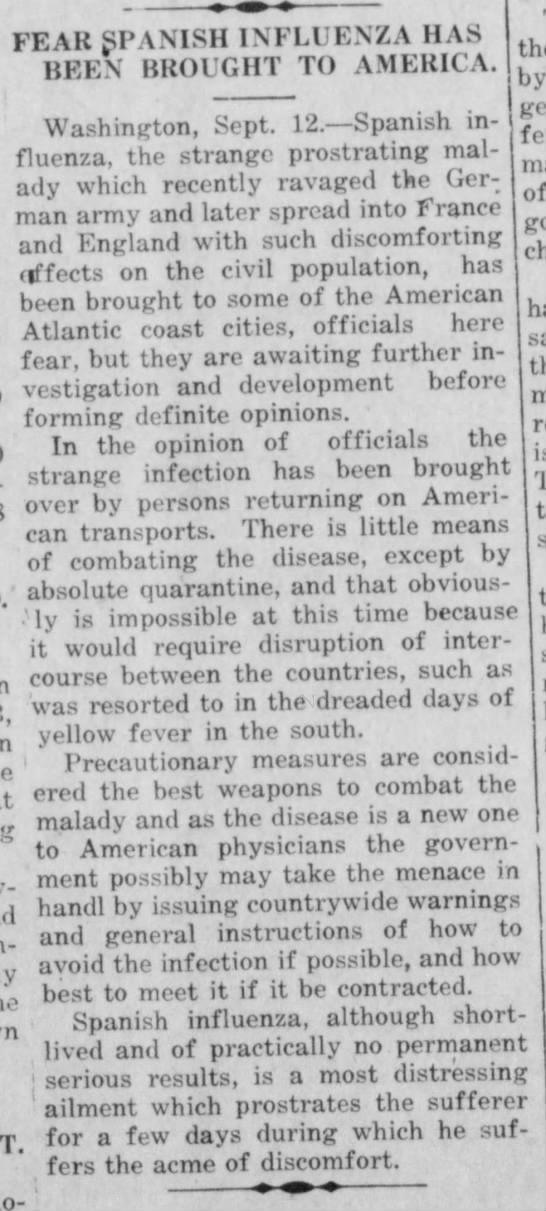 Spanish Flu The Eagle Sept. 30, 1918.jfif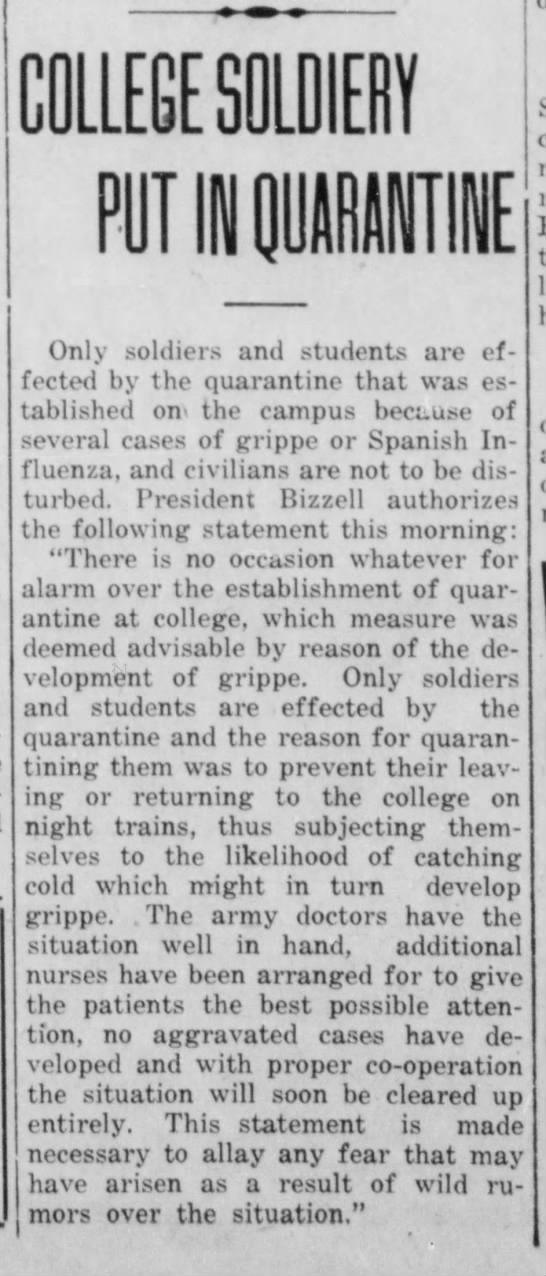 Spanish Flu The Eagle Oct. 1, 1918.jfif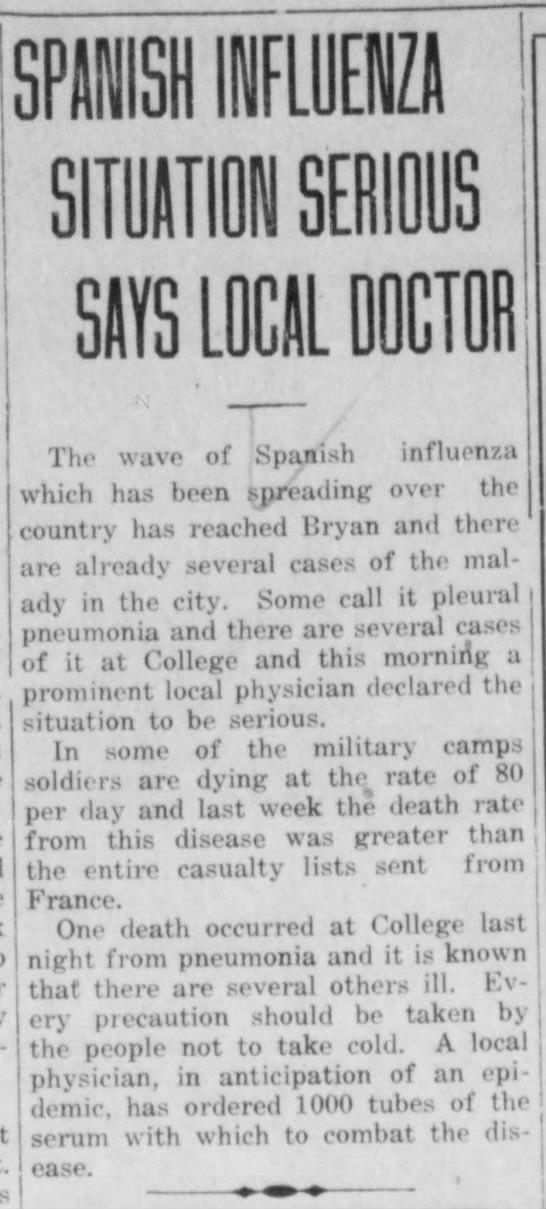 Spanish Flu The Eagle Oct. 2, 1918.jfif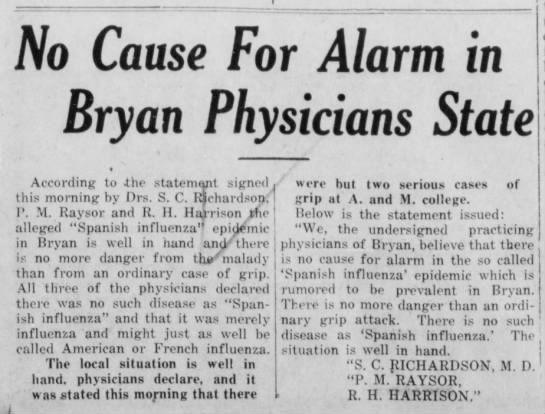 Spanish Flu The Eagle Oct. 7, 1918.jfif

Spanish Flu The Eagle Oct. 8, 1918.jfif

Spanish Flu The Eagle Oct. 8, 1918 (2).jfif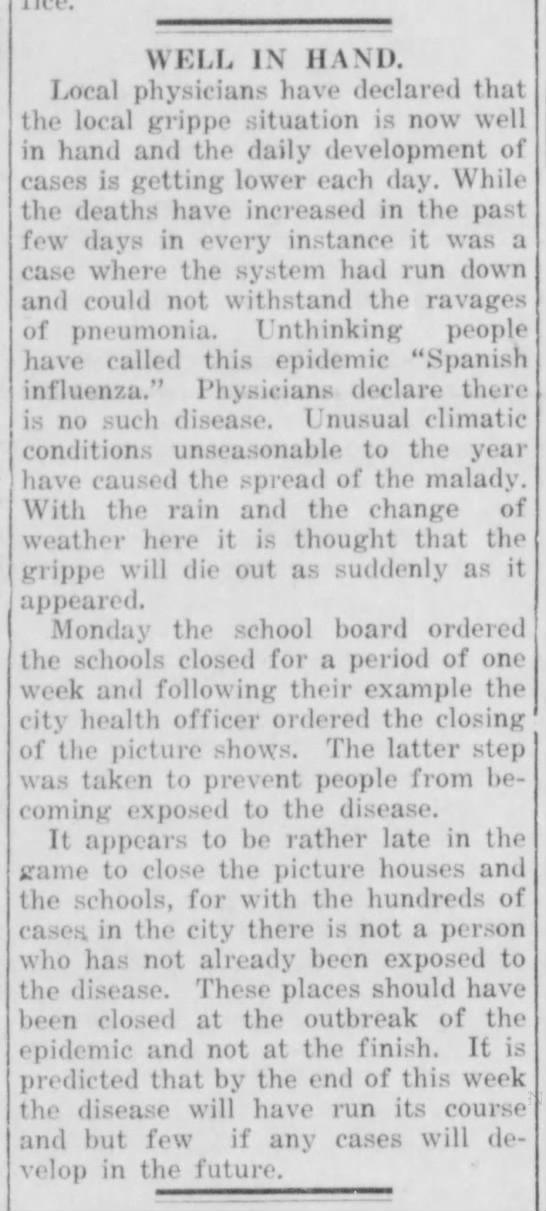 Spanish Flu The Eagle Oct. 8, 1918 (3).jfif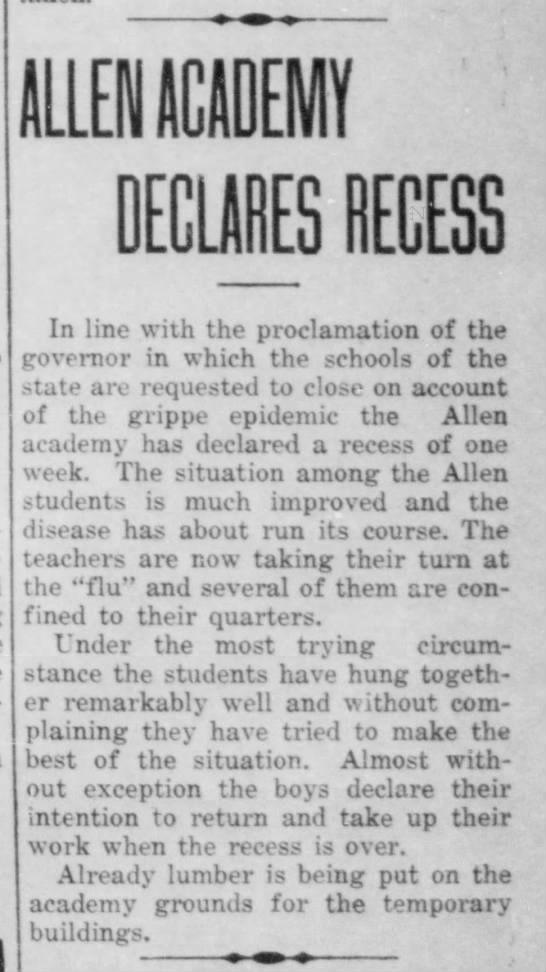 Spanish Flu The Eagle Oct. 17, 1918.jfif

Spanish Flu The Eagle Oct. 18, 1918.jfif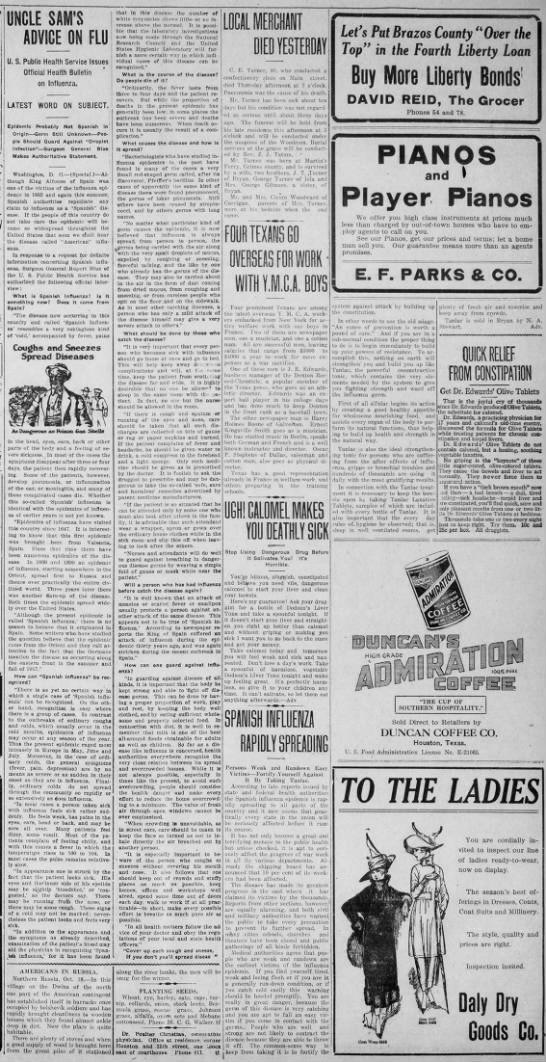 Spanish Flu The Eagle Oct. 30, 1918.jfif

Spanish Flu The Eagle Nov. 12, 1918.jfif

Spanish Flu The Eagle Nov. 13, 1918.jfif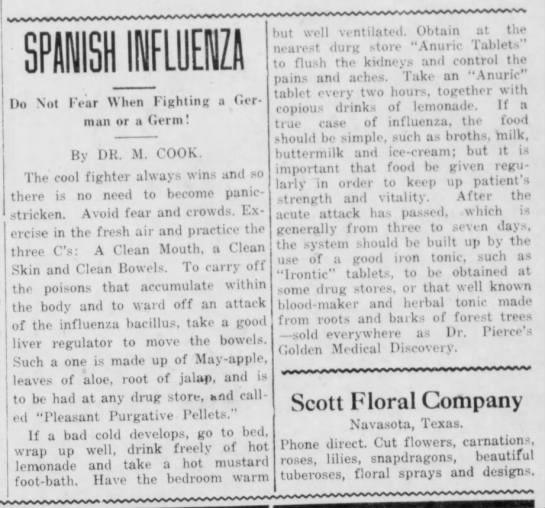 Spanish Flu The Eagle Dec. 23, 1918.jfif