With silence, solemn remarks and the tolling of a bell, about 60 people gathered early Wednesday at Veterans Park in College Station to remember the nearly 3,000 people who were killed 18 years ago in the Sept. 11 terrorist attacks.
Organizers timed the event to start at the approximate time of the first plane's impact into the World Trade Center's North Tower, which occurred at 8:46 a.m. Eastern Daylight Time on Sept. 11, 2001. Those in attendance paid tribute to the hundreds of first responders who died on the day of the attack, as well as those who have suffered from, and in some cases succumbed to, injuries and illnesses sustained from post-attack rescue and cleanup work at Ground Zero.
Retired U.S. Army Master Sgt. Sam Lewis spoke at the event, which was hosted by the Brazos Valley Veterans Memorial at the War on Terror memorial site in the park. Retired Lt. Gen. Randy House presided over the service.
Lewis delivered his remarks near a steel relic erected in the park that came from one of the towers.
"Thank you for coming out to remember the 55 active duty service members, the 420 first responders and the great many civilians who died as a result of the 11 September 2001 cowardly terrorist attacks on our homeland," Lewis said. Lewis works today at the Texas A&M System's Research Security Office.
"The leadership actions by all the first responders on 9/11 who were selflessly serving their community under a unified command alongside their brothers and sisters has left me in awe of their sacrifice," Lewis said. "No person is more honorable than a person who runs toward a crisis while everyone else is running away from it, and no job is more rewarding than leading men and women of honor."
Numerous local officials attended, including College Station Police Chief Scott McCollum and Brazos County Precinct 1 Commissioner Steve Aldrich. Several members of the College Station City Council, including Mayor Karl Mooney and Mayor Pro Tem Linda Harvell, were also in attendance. Harvell said after the remembrance ceremony that "never forget" is a crucial mantra for her and for the country.
"I think it's important to have that constant reminder that our country was brought into war by terrorists — and that terrorist activity is not over. It is still a threat," Harvell said. "This will remain an important day in our history. It is something that we will honor, memorialize and always pay tribute — not only to those who lost their lives, but those who fought thereafter."
Harvell said she feels it is important for younger Americans to engage with the attack and its myriad, lasting impacts on the nation and the world.
"There are so many visible, historic memories that you can sit those young people down and say that this is what we went through that day," she said.  "Those images will always speak for themselves."
At least two members of the Texas A&M Corps of Cadets attended Wednesday morning's memorial. Nathan Redman and Kyle Wright are both juniors in A&M's ROTC program and are both 20 years old. They said following the event that though they do not remember the day itself, their understanding of the 9/11 attacks have been shaped by their fathers' service in the U.S. Army.
"That directly affected the course of our lives," Wright said. We don't have direct memories of the day, but we can relate a lot of things to this date."
Wright said Lewis invited them to attend.
"He's my leadership coach, and we wanted to support him, and also we wanted to come here and honor the families that lost loved ones — and the first responders," Wright said.
"I came today to honor our veterans and first responders," Redman said.
Fain McDougal, a member of the Brazos Valley Veterans Memorial board, said after the service that the day is also about honoring those first responded who survived, but with lasting wounds and maladies.
"I think it's important that we remember the sacrifices of those who ran to the fire to try and save people — and even after they survived that, many died from the dust and more. We need to remember that it's never-ending," McDougal said. "We'll always need to remember this day."
House said the Brazos Valley Veterans Memorial will hold a dedication for statues honoring those who served in the Spanish-American War and the Phillippine Insurrection at 11 a.m. Oct. 3. Their Veterans Day ceremony will take place at 5:30 p.m. Nov. 11, he said.
On Sept. 11, 2020, at the War on Terror memorial site at Veterans Park, House said, the BVVM plans to unveil three statues — of a firefighter, police officer and a soldier.
9/11 ceremony at Veterans Park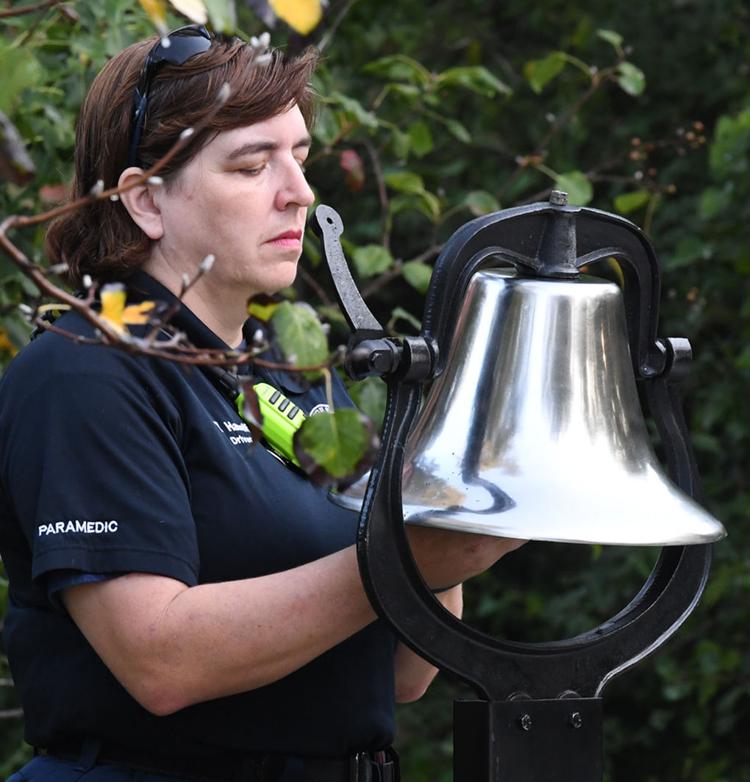 9/11 ceremony at Veterans Park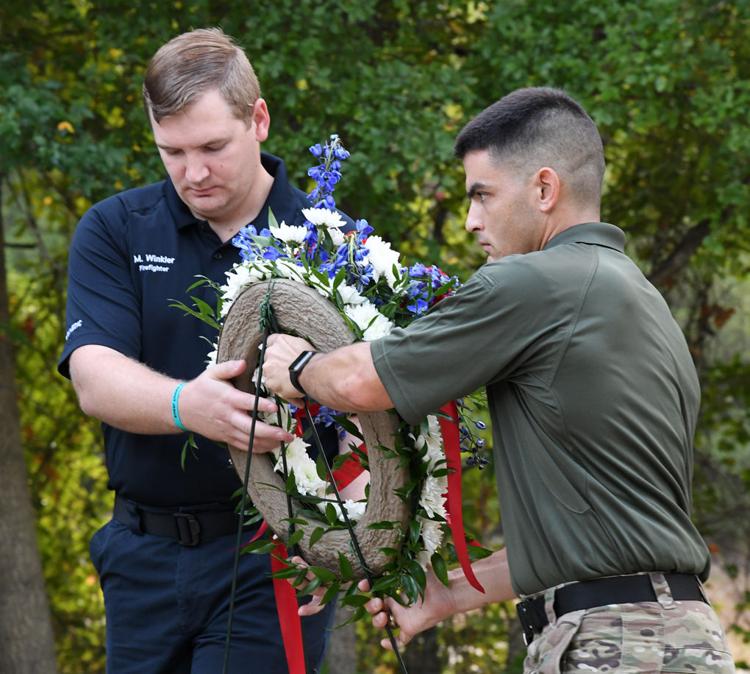 9/11 ceremony at Veterans Park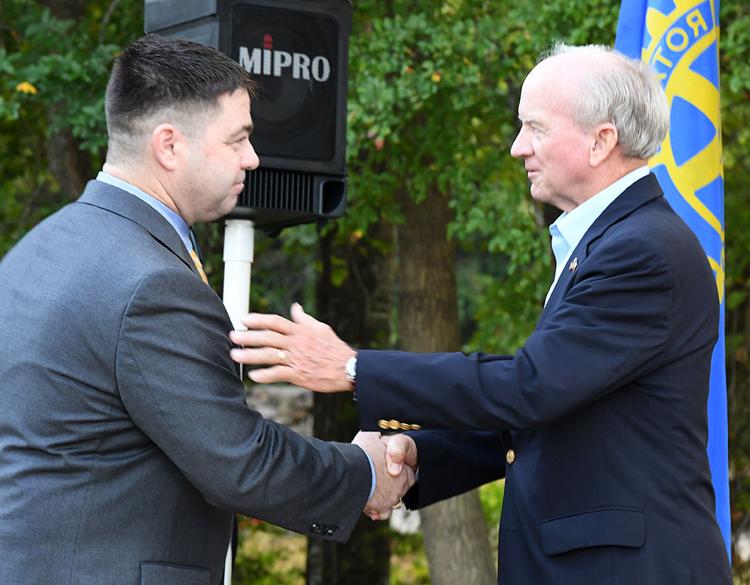 9/11 ceremony at Veterans Park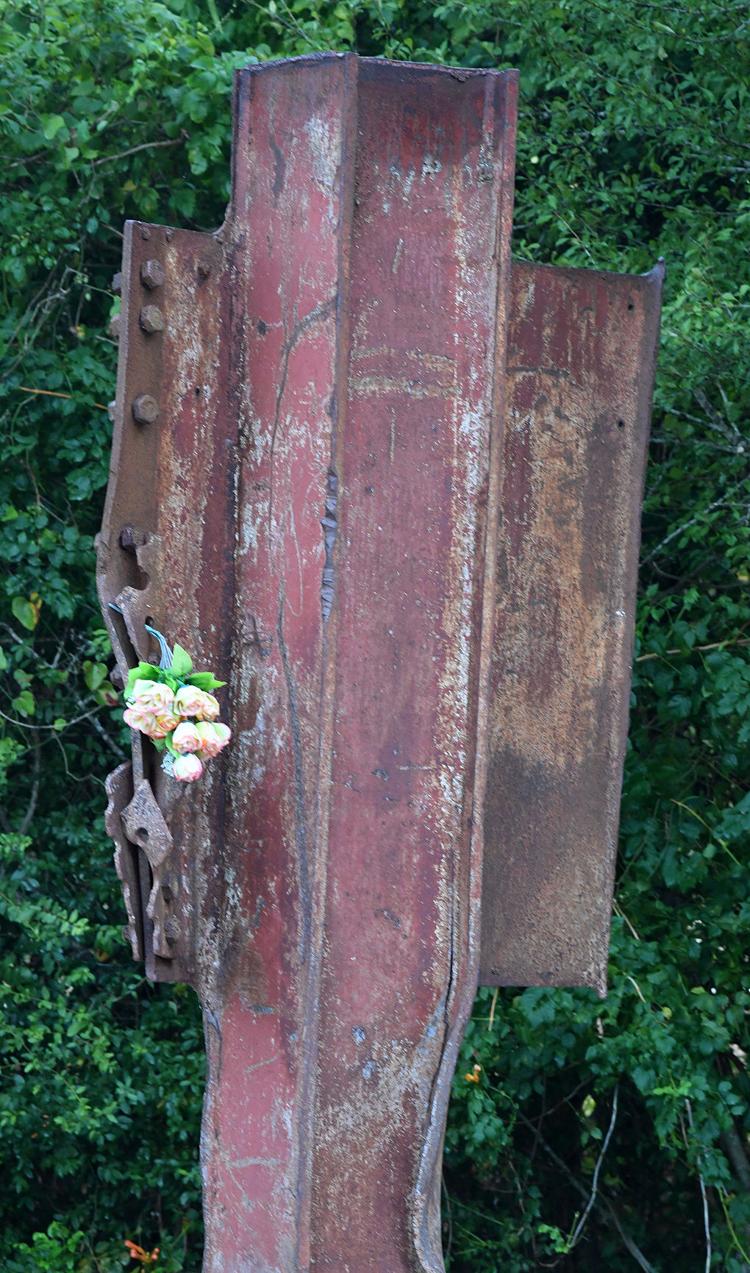 9/11 ceremony at Veterans Park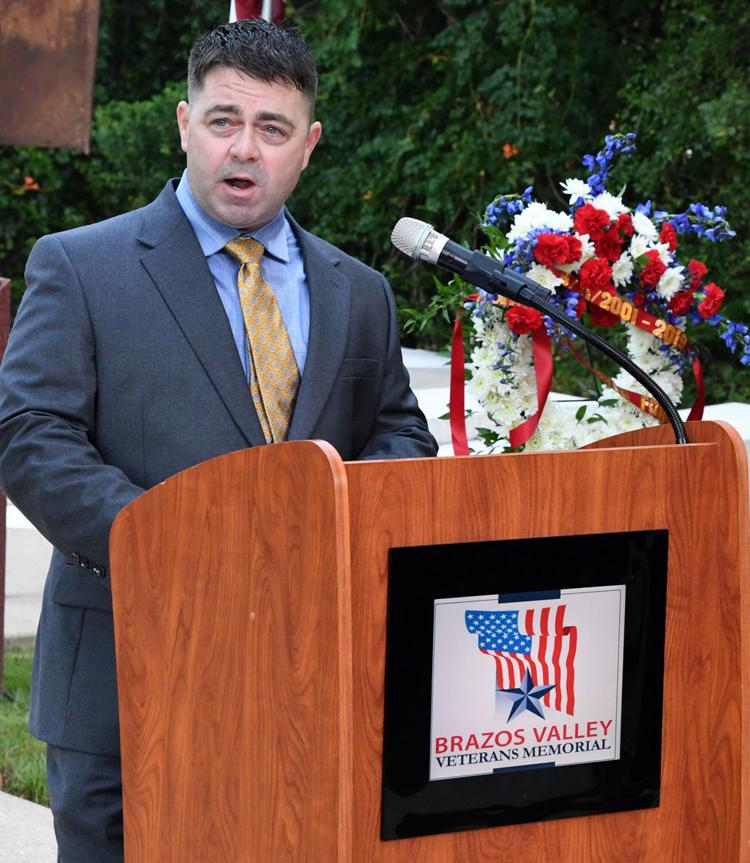 9/11 ceremony at Veterans Park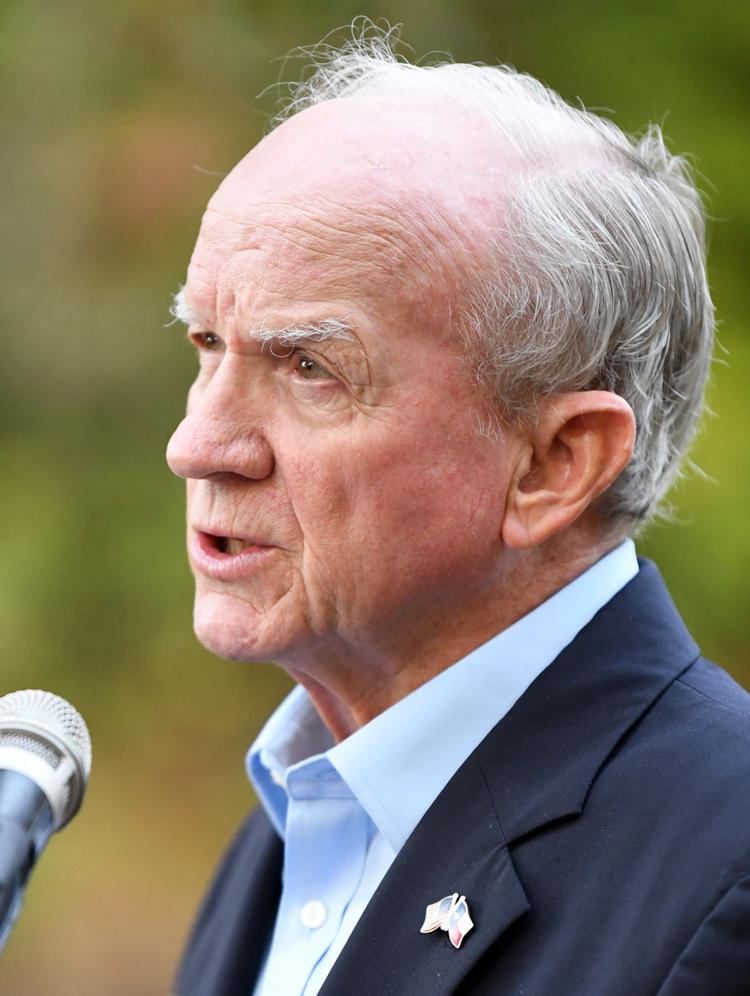 9/11 ceremony at Veterans Park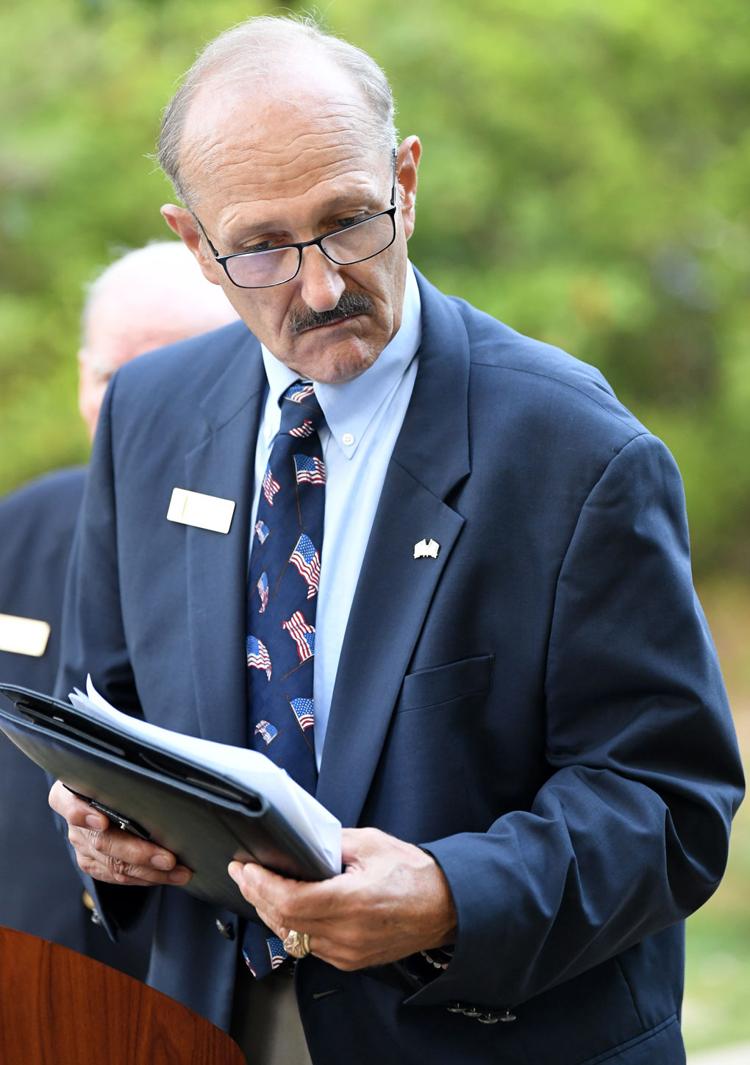 9/11 ceremony at Veterans Park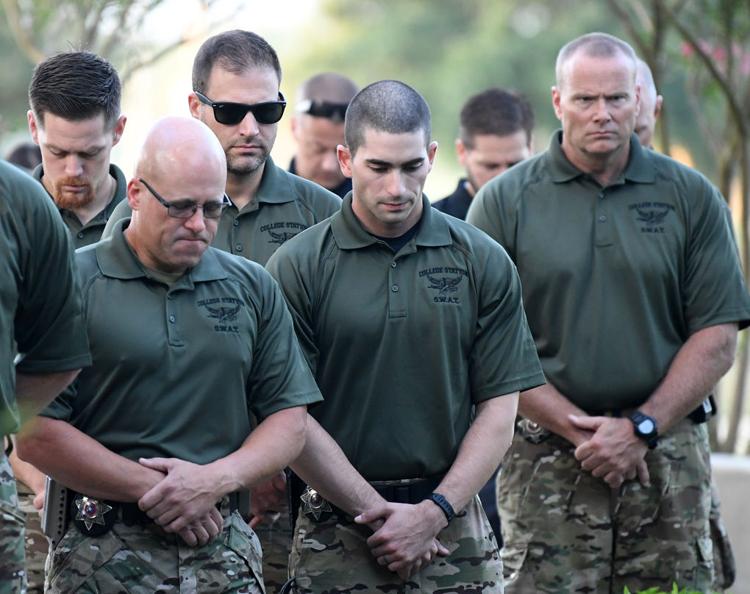 9/11 ceremony at Veterans Park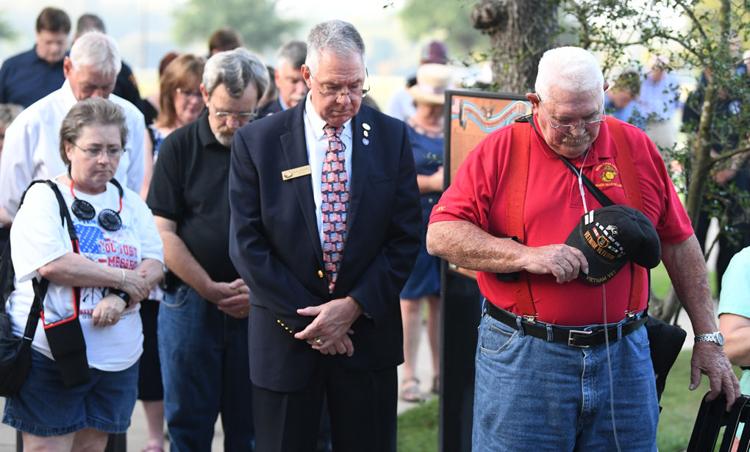 9/11 ceremony at Veterans Park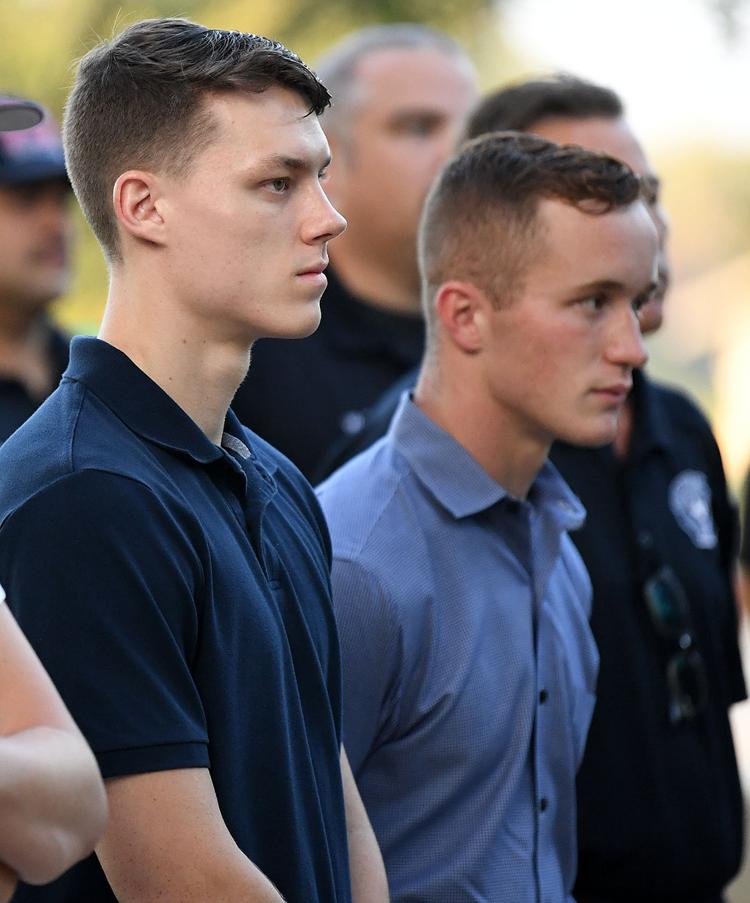 9/11 ceremony at Veterans Park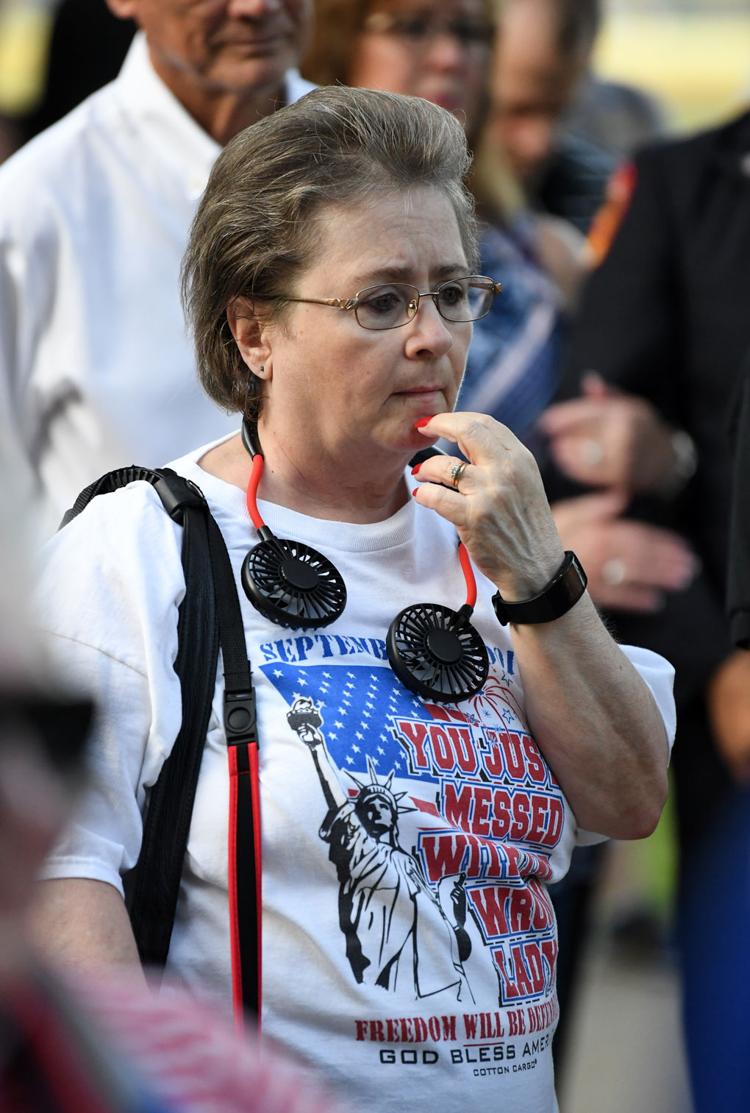 9/11 ceremony at Veterans Park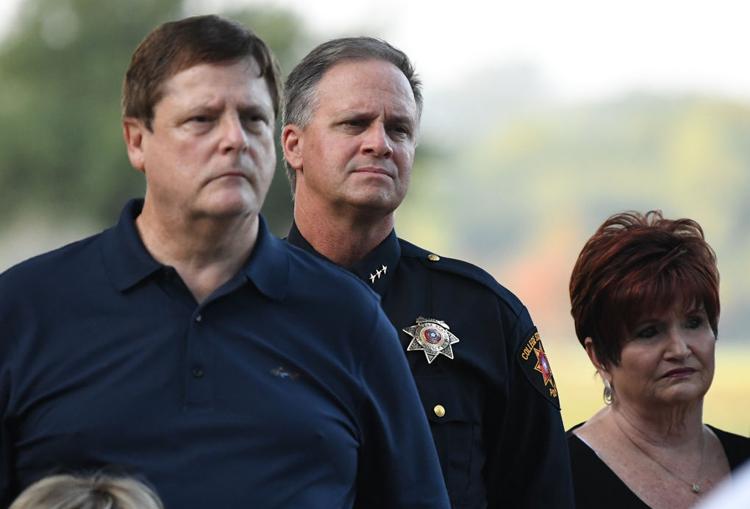 9/11 ceremony at Veterans Park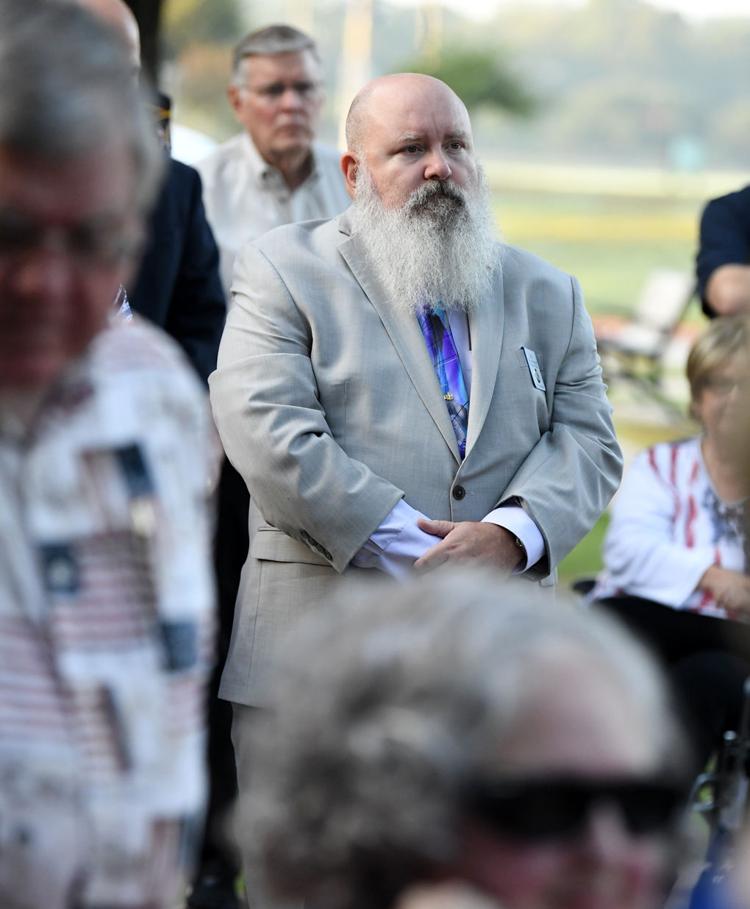 9/11 ceremony at Veterans Park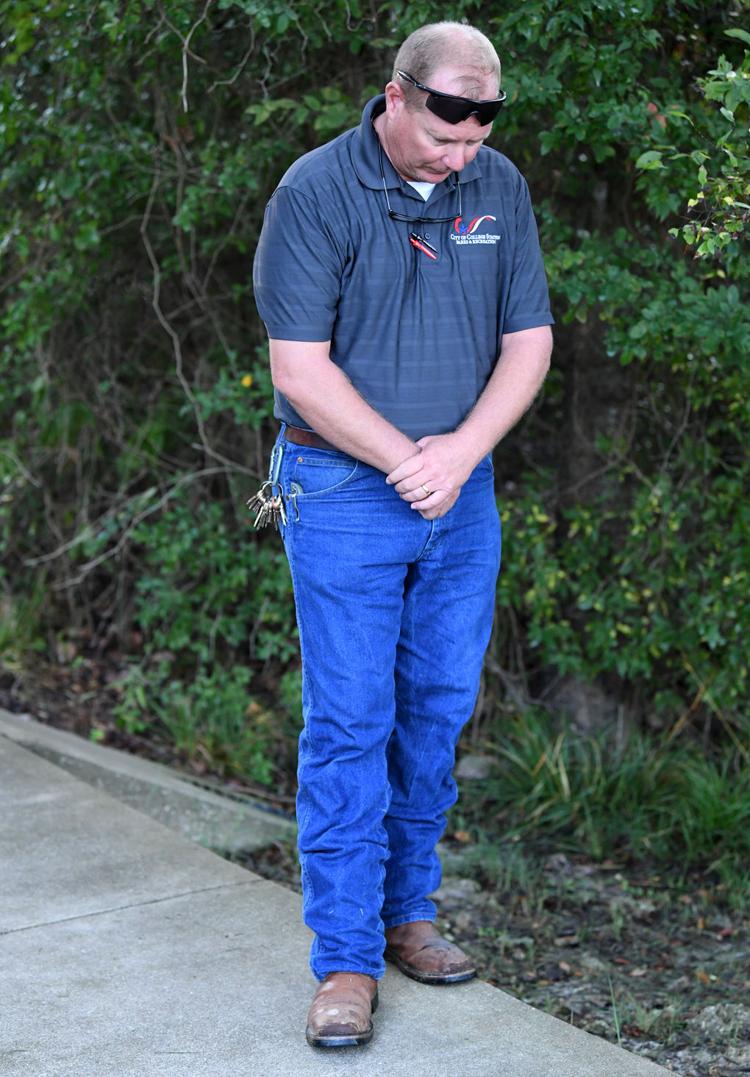 9/11 ceremony at Veterans Park