Patrick Gendron sees himself as one small part of the process when it comes to helping children in the community.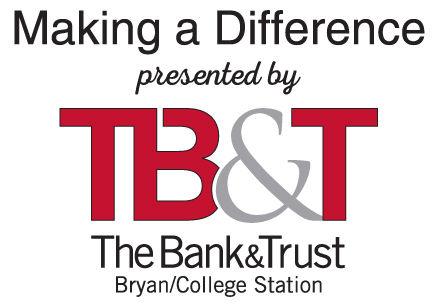 "There are counselors, case workers, juvenile probation officers and teachers," Gendron said. "There are all sorts of people in our community that are working to help kids, and I'm just one of them."
Within months of graduating from The University of Texas School of Law, the attorney started representing juvenile cases in the Brazos Valley.
Gendron, 47, said that his passion for justice started at a young age, and since then he's been working to help those in need of assistance.
"Growing up, I saw that movie Mr. Smith Goes to Washington, and I guess that kind of resonated with me," Gendron said. "It framed my outlook to do justice. It just happened that I moved to do justice in this field, in the juvenile justice system."
Gendron said that he's there for the children, no matter their background or socioeconomic status.
"I represent kids, whether their parents can't afford to hire an attorney, or if their parents can pay me," Gendron said. "I represent them all the same. I try to make a decision in my clients' cases the same way I would make a decision if it were my own child in that same circumstance."
Making mistakes is a part of being a kid, but it's important that kids learn from their mistakes, Gendron said.
"We have to remember that kids are just kids," he said. "We have to make sure that a kid's punishment is appropriate. That's what I work on doing every day — being an advocate for a child."
Gendron works with children beyond the courtroom as well. Through his law firm, he runs a mentorship program that matches at-risk youth with Texas A&M students. Each mentor is paired with two or three kids. These mentors serve as friends and supporters for children who need them, Gendron said.
"It's a lot of work on my behalf, on my staff's behalf, but we go above and beyond because it's what's best for the kids," Gendron said. "We don't just represent the kids in court from a defense perspective, but we want to rehabilitate the children. We want to help them succeed in life."
Terry Dougherty, branch director of Big Brothers Big Sisters of the Brazos Valley, said that Gendron's passion and advocacy for kids in the community is invaluable.
"Sometimes we look at kids who make poor decisions and we don't bother asking how they got into this place," Dougherty said. "We want to be punitive and give them consequences, and we fail to see their needs. Patrick helps these kids reach their full potential in a practical, hands-on way."
Dougherty said that through Gendron's tireless work, kids are able to gain the support they need.
"Sometimes the kids that he and I serve overlap," Dougherty said. "I'm able to see how passionate he is about putting forth kids in their best light, and seeing beyond the unwise decisions they've made."
Gendron said that his drive to help others comes from his family. His wife, Alma, has a background in social work, and his two daughters inspire him, he said.
"Sometimes I'll be around town and I'll see a kid I represented a few years ago, or even 15 years ago," Gendron said. "It's great to hear them talk about their success. It's reassuring to me and motivates me to work even harder. I just gave them a chance; they did all the heavy lifting."