A Bryan-College Station volunteer effort was reborn two years ago after a pair of women learned 1,500 local families would not be receiving aid through the Christmas holidays.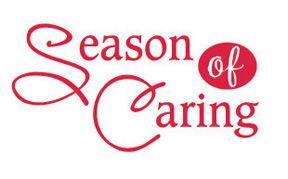 Blessings in Bags has been organized by Michele Colburn and Holly McBerty since 2016 after a nonprofit organization discontinued the program.
"Our family had volunteered with them for years," McBerty said. "When I called to volunteer in 2016, I was told they were taking their mission in another direction. That's when Michele and I stepped in to make sure these families received food."
In the Bryan and College Station school districts, children are out of school for more than two weeks to celebrate the holidays and, for some, breakfast and lunch provided by the school are their only meals. Colburn and McBerty said Blessings in Bags is meant to help families during that period, when need can be exacerbated by tight finances typically associated with the holiday season.
"That first year, I'm confident we cried the majority of the time thinking, 'What have we got ourselves into?!'" McBerty said in a post on the Blessings in Bags Facebook group, commemorating the two-year anniversary of taking over the effort. "But every time we had doubts, our friends, family, and community stepped in to help."
With the help of the school districts and the Area Agency on Aging, the group identified 1,500 families in need of food over the holidays.
This year, the group is hoping to provide food for 400 additional families.
The bags include items such as cans of beef stew, soup, fruit, vegetables, peanut butter, jelly, rice, pasta, sauce, oatmeal and milk. All items are purchased through the Brazos Valley Food Bank.
The food will be distributed to families before the students are dismissed for the holiday break Dec. 21, McBerty said.
Blessings in Bags has been working to help families throughout the year, and more than 1,700 families have been sponsored. It costs $15 to sponsor a family, and each family receives two bags of food.
Some area schools have also pitched into help. Oakwood Intermediate donated the money raised during a doughnut day sale to sponsor 16 students, while the Pecan Trail Intermediate School's Student Council donated money from its candy-gram sales, helping the families of 14 students.
"Blessings in Bags is important to us because it helps provide a basic need," Colburn and McBerty said in a joint statement. "For many of us, the holidays are a time we look forward to with anticipation, but for kids in need it can be a time of great stress. During the holidays, many wonder where their next meal will come from. Blessings in Bags is a small way we can help those that need a helping hand."