Today marks one year since former President George H.W. Bush's death, and it has been a year of change at his presidential library.
"There were times during the year that I kind of expected where we're having large events ... to see them there and then kind of realized that that wasn't going to happen anymore," Bush Library Director Warren Finch said.
There has been a noticeable uptick in visitors to the library, he said.
"And they're from the very young to the very old, but a lot of them are visitors who remember the Bush administration, and kind of harken back to that era and are there to pay their respects to President Bush," he said.
Bush died at the age of 94 on Nov. 30, 2018, a little more than seven months after his wife, Barbara. Both are buried on the library property next to their daughter, Robin.
People who remember the Bush administration want to bring their children, he said, to learn American history from World War II through the 21st century through the telling of "one man and one woman's accomplishments."
"I think they admire them for their accomplishments before the administration, during the administration, and then when they could have gone home — gone back to Houston — and relaxed, they didn't," Finch said. "Mrs. Bush still advocated for family literacy; they raise millions of dollars for family literacy. The president was there for hurricane relief, tsunami relief and earthquake relief. ... I think that showed that he had the ability to work across the aisle and, as he set his parachute jumps, he wanted to show people that no matter what age you were, you could still get out and do stuff."
Having worked at the library since Bush's presidential archives moved to College Station in 1993, Finch said he got to know Barbara and George Bush, calling them a "valuable and integral" part of the library and the community.
"Now we're in a new chapter of history of the library and museum where we don't have the president and the first lady here with us anymore. It's just very different," he said.
As much as they miss the Bushes' presence, Finch said, he and other library and museum staff members look forward to teaching future generations about their lives and their legacy.
"As time goes on, we'll be celebrating those anniversaries: the fall of Berlin Wall, the 30th anniversary of Americans with Disabilities Act, the anniversary of the Gulf War," he said, noting historians also will write books offering critiques and criticisms about the administration.
The newest addition to the library, a bronze statue of President Bush's service dog, Sully, will be unveiled Monday.
To honor the late president's legacy, the library will have free admission today on the anniversary of his death. In anticipation of larger-than-usual crowds, even on a holiday weekend, extra docents and clerks will be on hand, Finch said. The Christmas tree also will be up in the rotunda.
In addition to free admission to the library and museum, Texas A&M's Bush School of Government and Public Service will host a day of service.
According to a press release, the "41 Acts of Service" event is meant to encourage people to "perform acts of kindness in their communities ... in the spirit of Bush's commitment to public service."
"Whether it be donating canned goods to the local food bank, donating supplies to a local school, helping an elderly person load groceries or paying for someone's meal, performing any act of service large or small that helps someone other than ourselves is the goal," Bush School Dean Mark Welsh said in the release.
George H.W. Bush through the years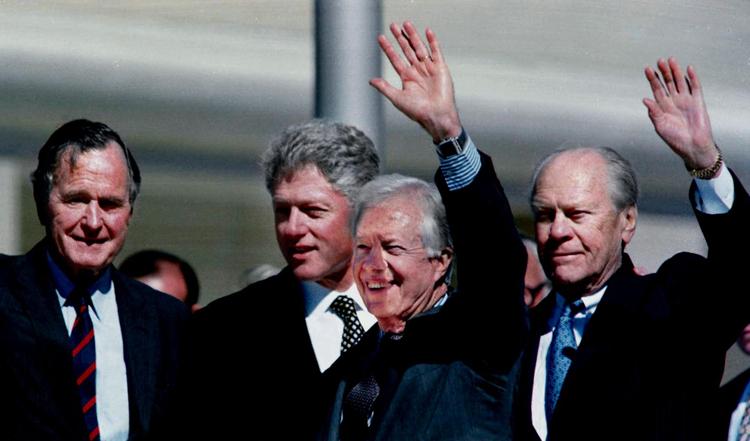 George H.W. Bush through the years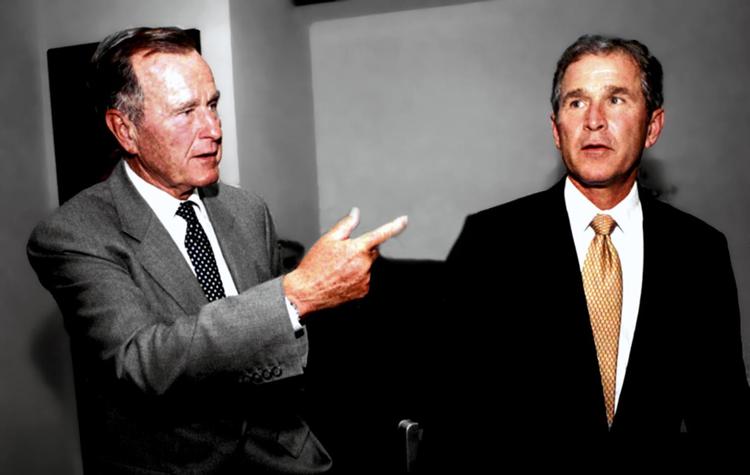 George H.W. Bush through the years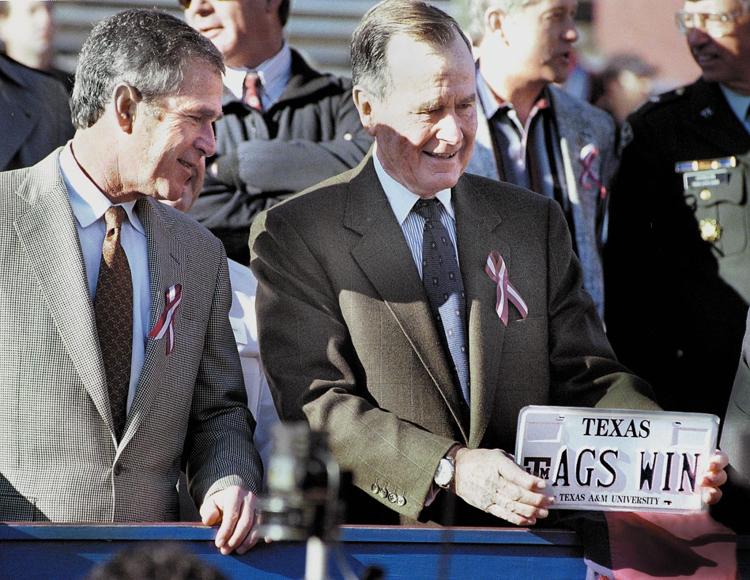 2002 Brazos Valley Veterans Memorial Dedication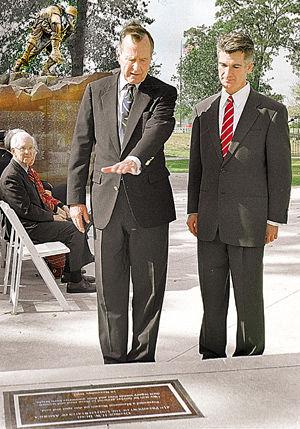 George H.W. Bush through the years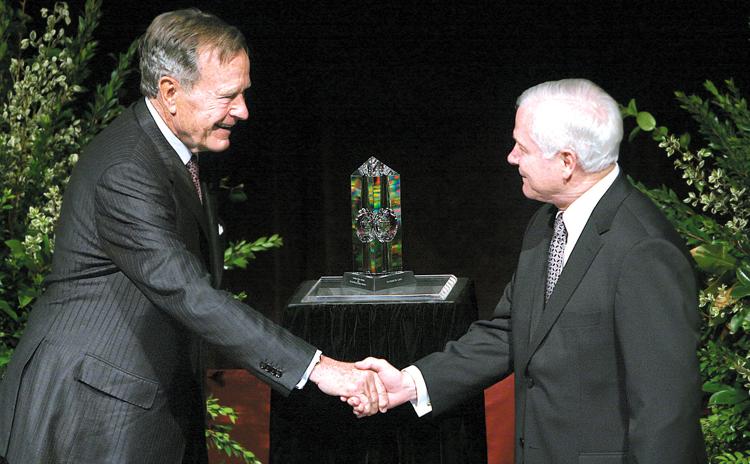 Former first lady Bush tours Children's Museum for first time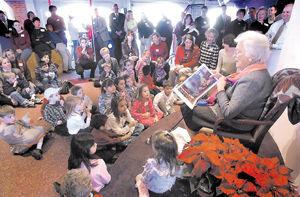 Father-son presidential portrait revealed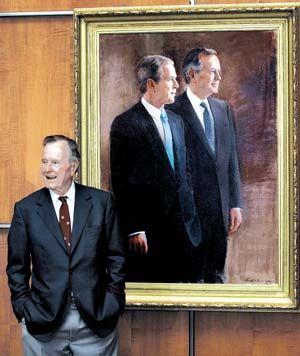 George H.W. Bush through the years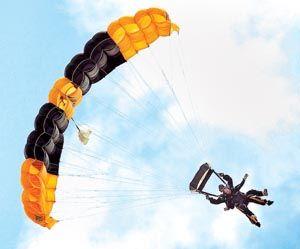 George H.W. Bush through the years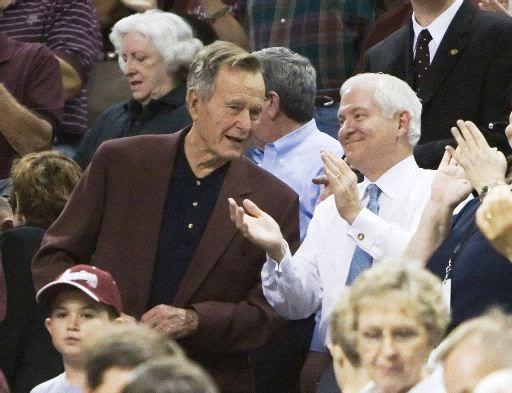 Rumsfeld resigns, Bush names A&M president Gates as nominee for Secretary of Defense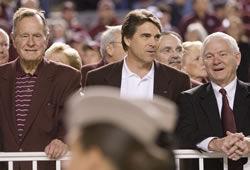 George H W Bush re dedication ceremony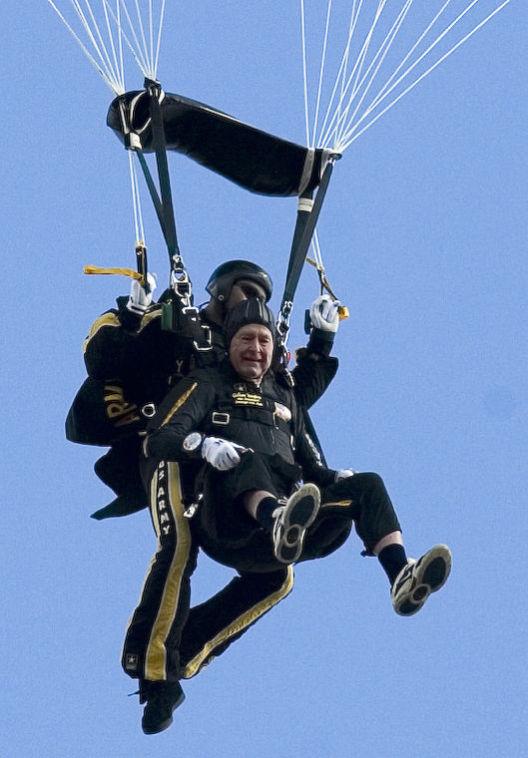 George H.W. Bush through the years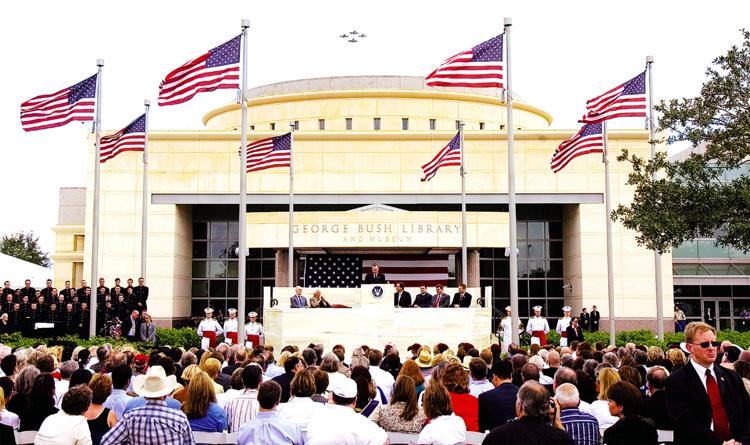 Photos: Presidential sendoff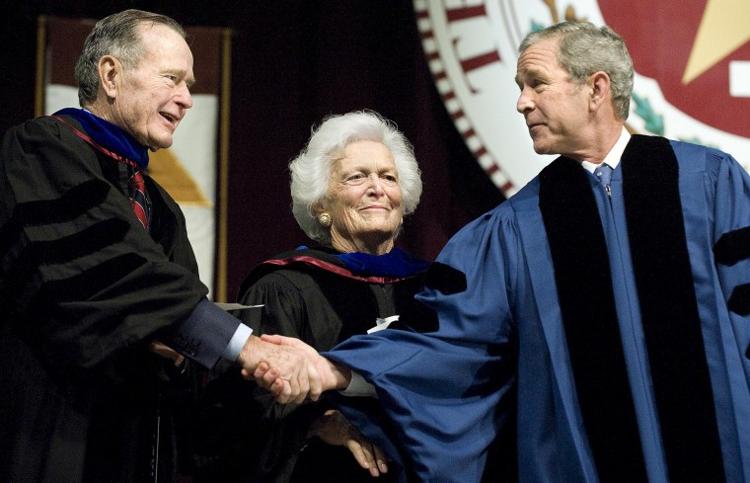 It's up to history now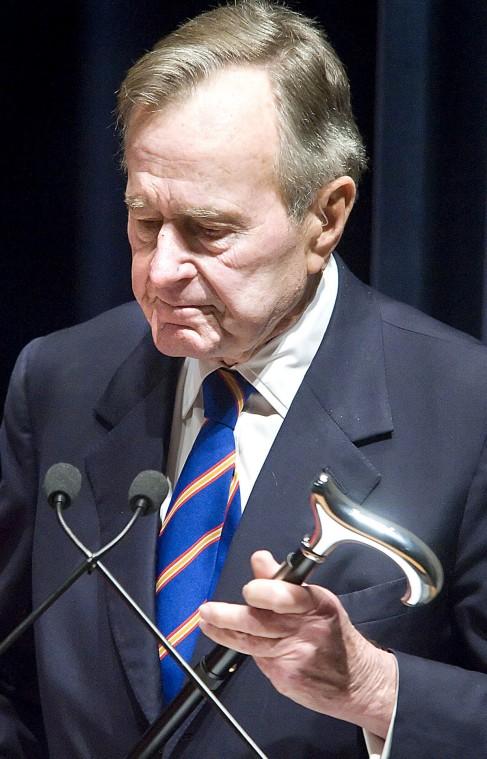 Chuck Norris honored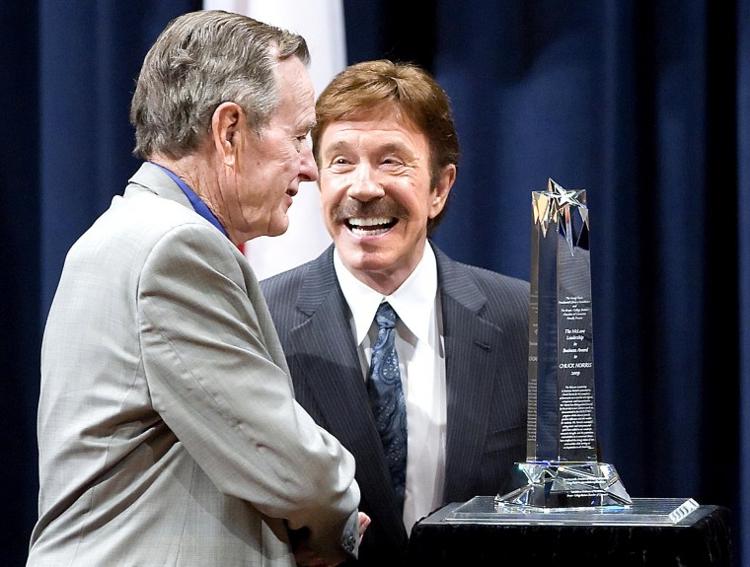 Bush School and Library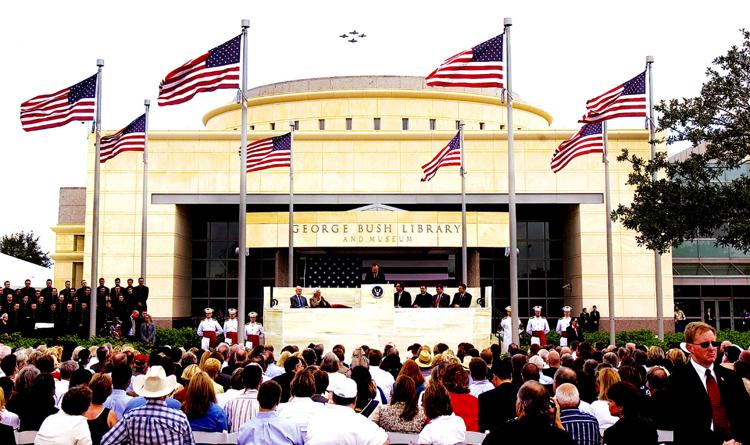 George H.W. Bush through the years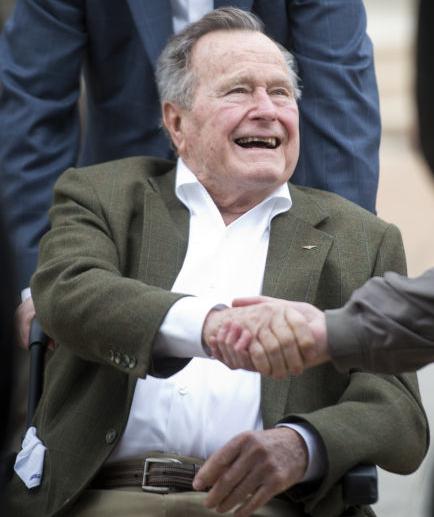 George H.W. Bush through the years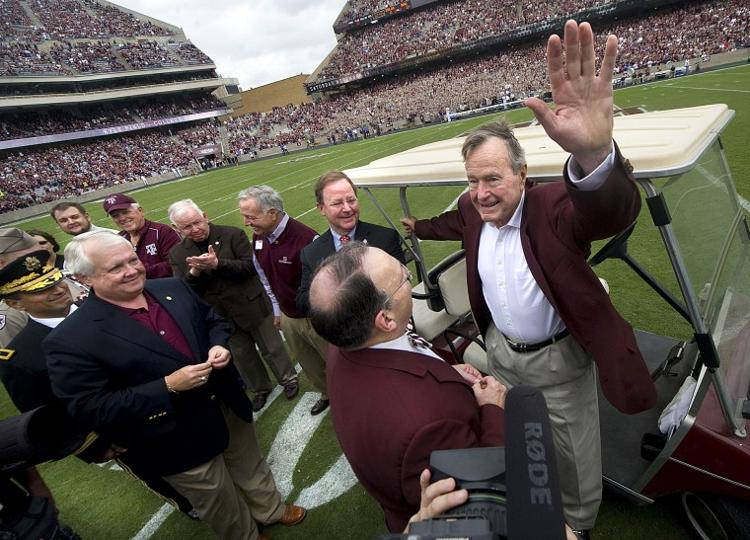 George H.W. Bush through the years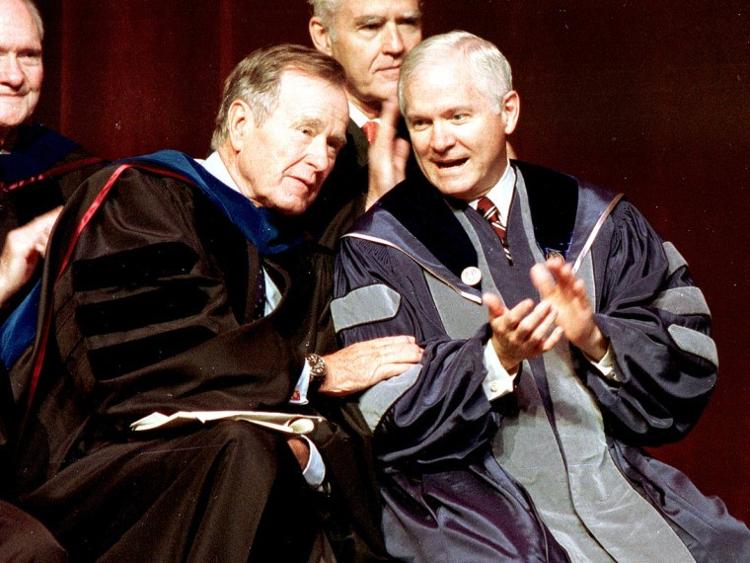 George H.W. Bush through the years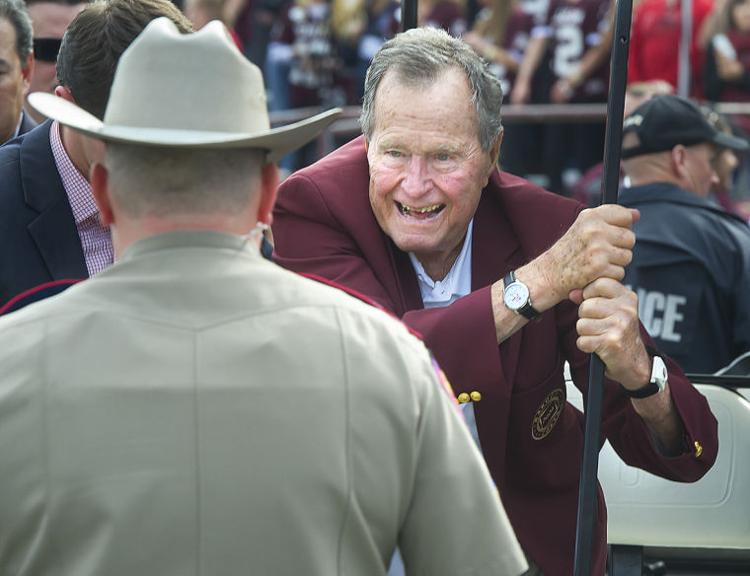 Let the Christmas season begin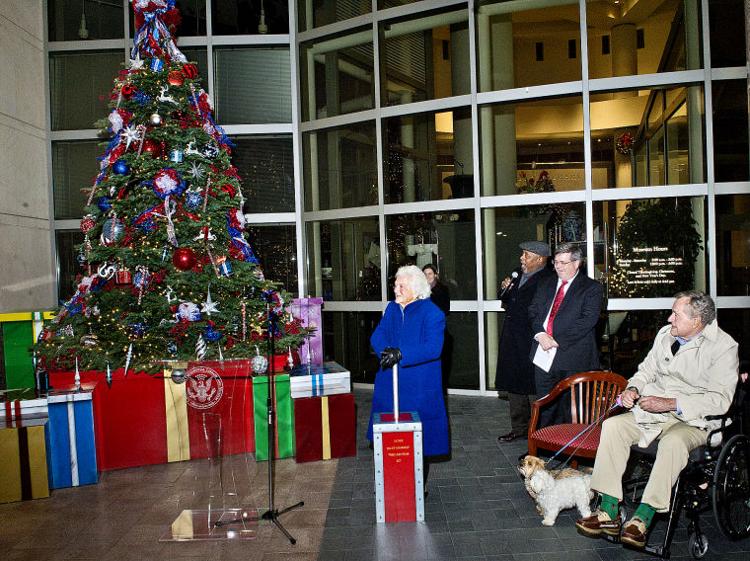 George H.W. Bush through the years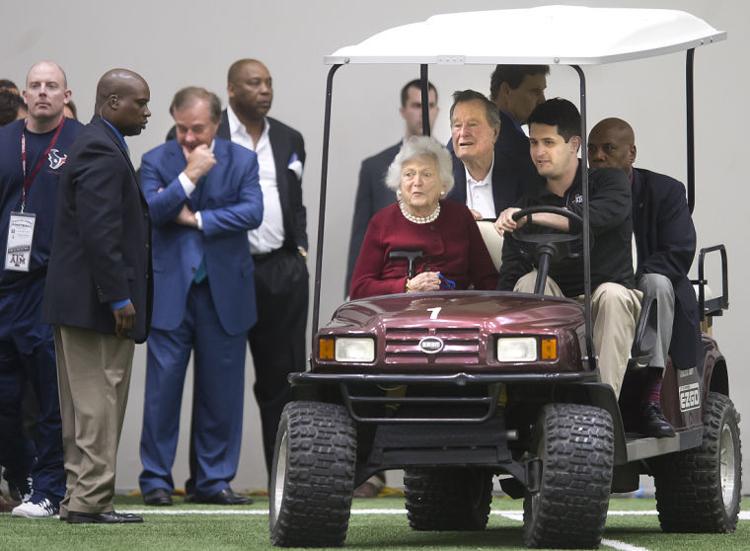 George H.W. Bush through the years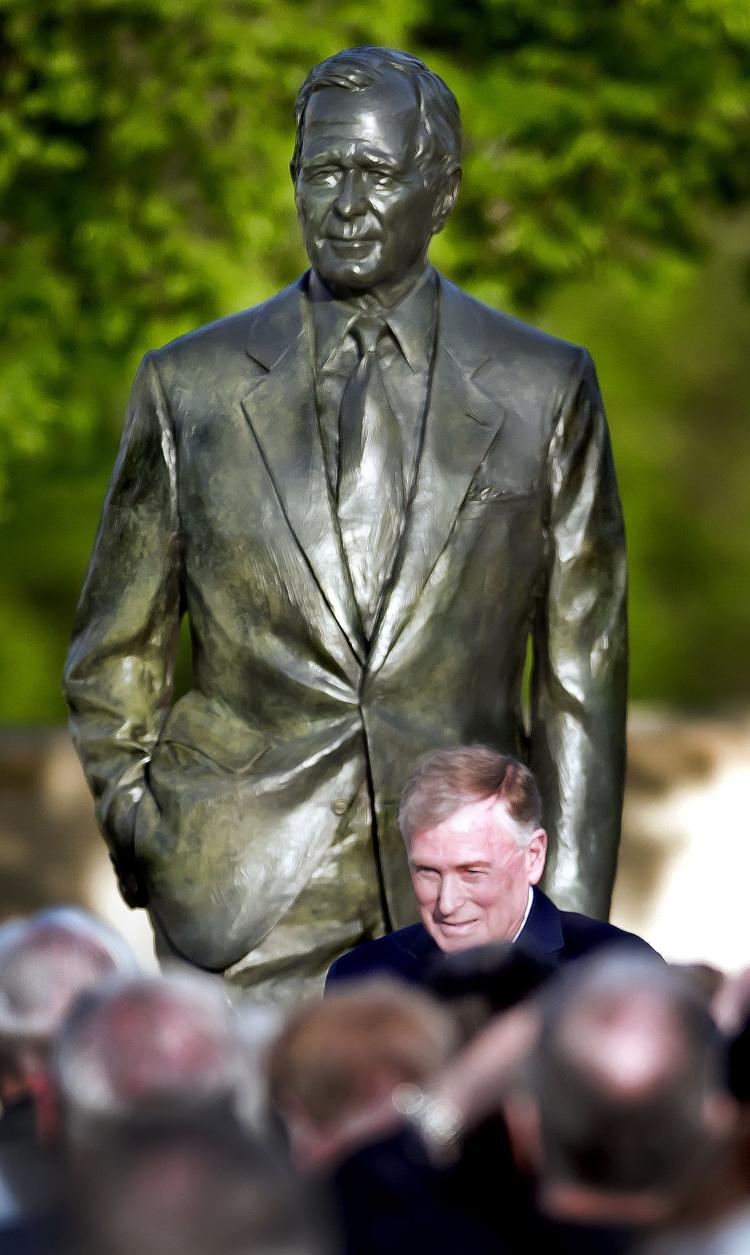 Bush honored at event meant to get kids hooked on sport of fishing 16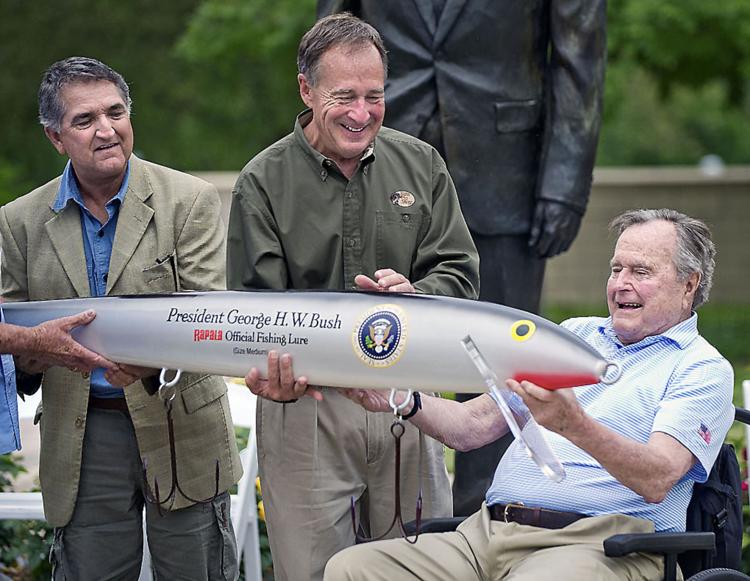 Honoring the heroes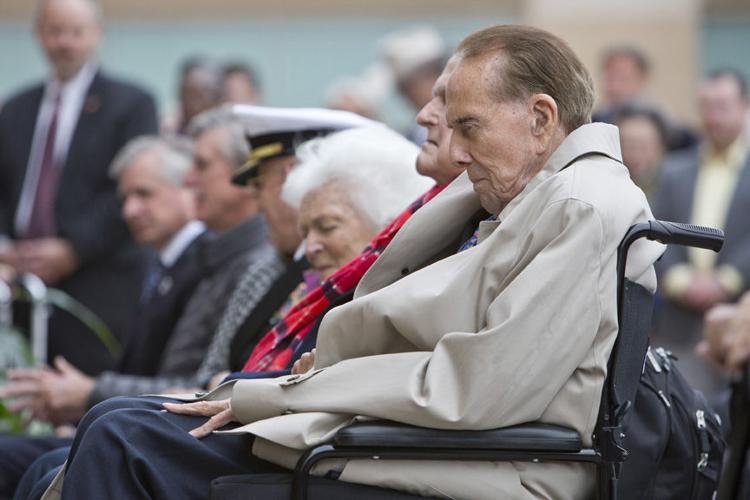 Presidential Spouses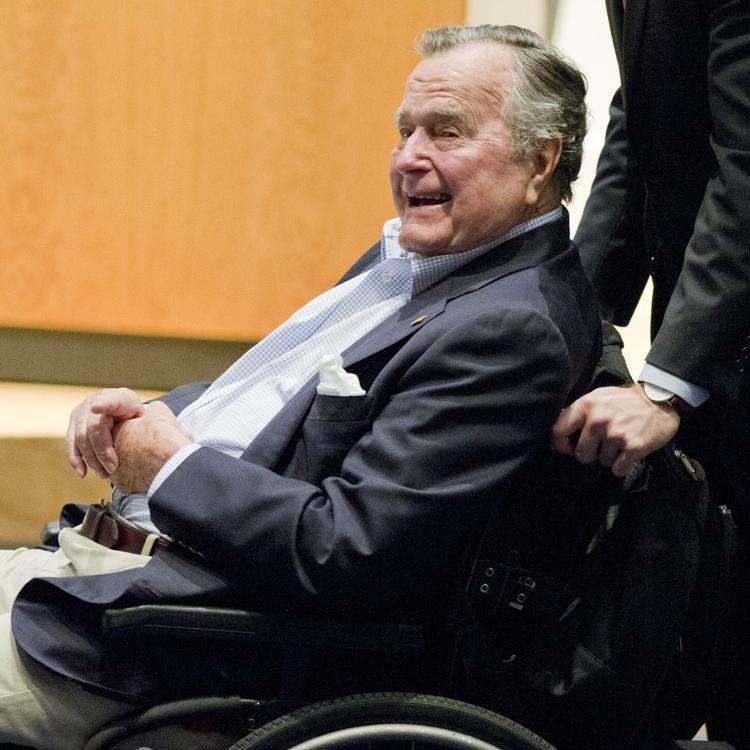 Presidential briefings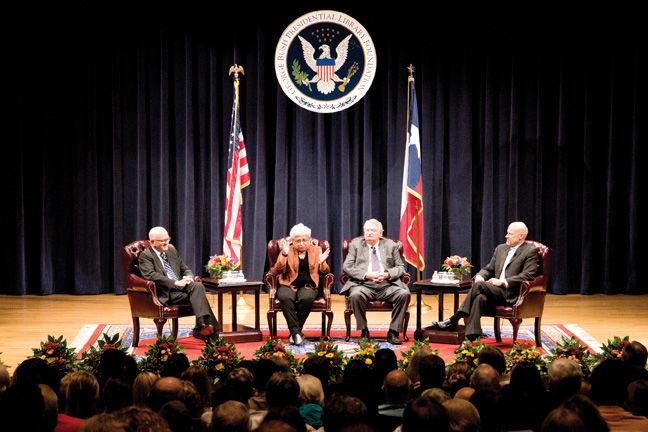 Presidential briefings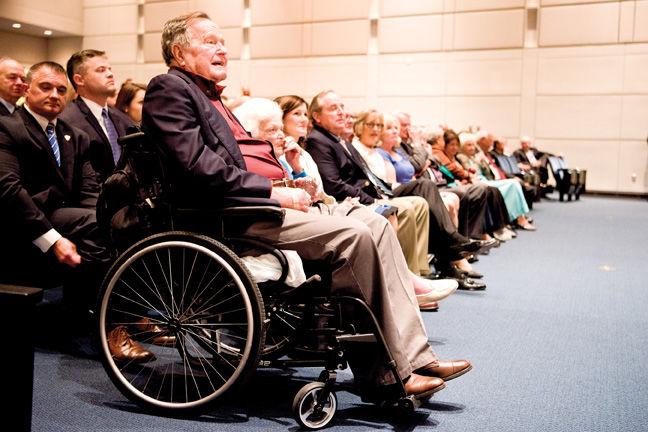 Family forum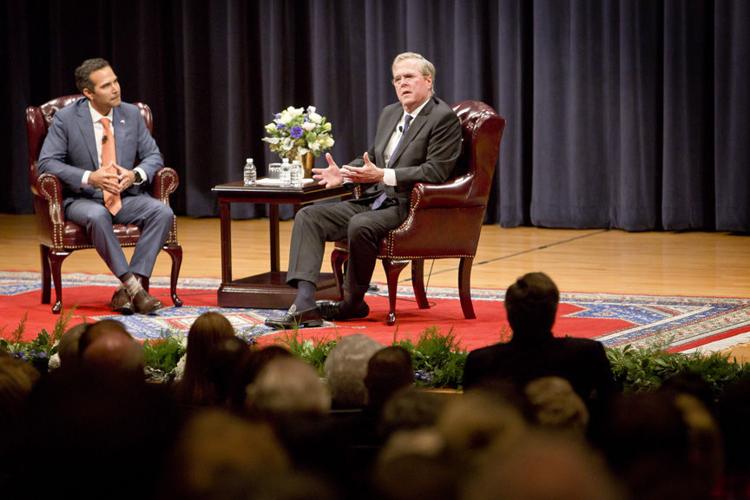 Exhibits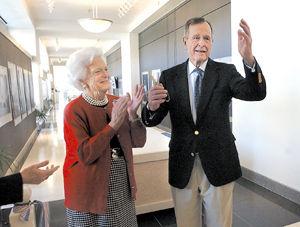 Tattered WTC flag presented to Bush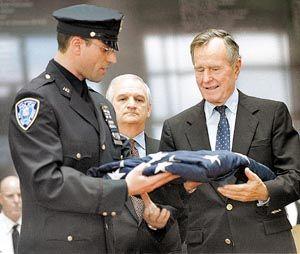 Bush 41 celebrated at Texas A&M-Yale baseball game with special uniforms, first pitch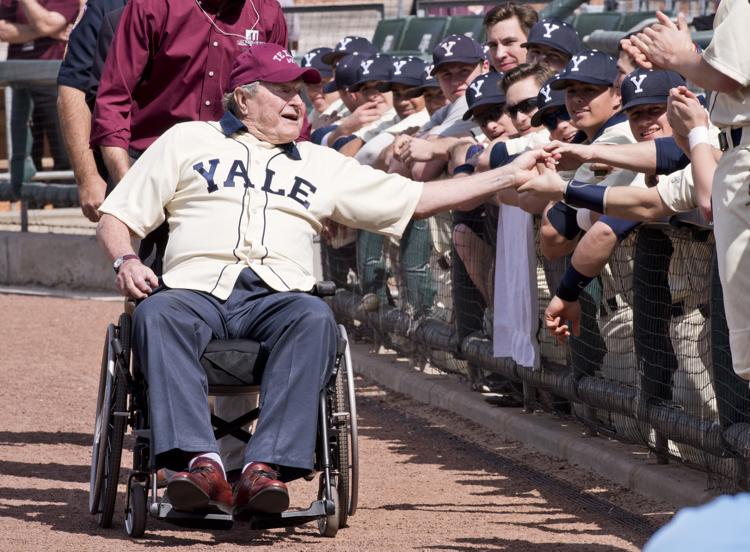 Bush 41 pitch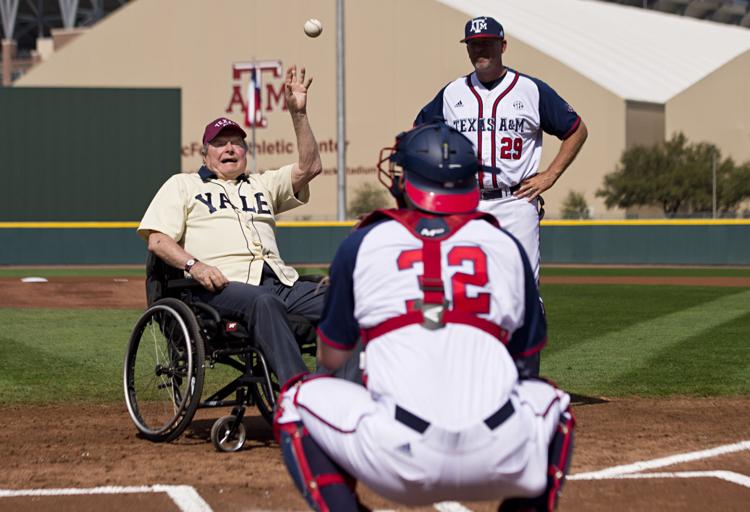 George H.W. Bush through the years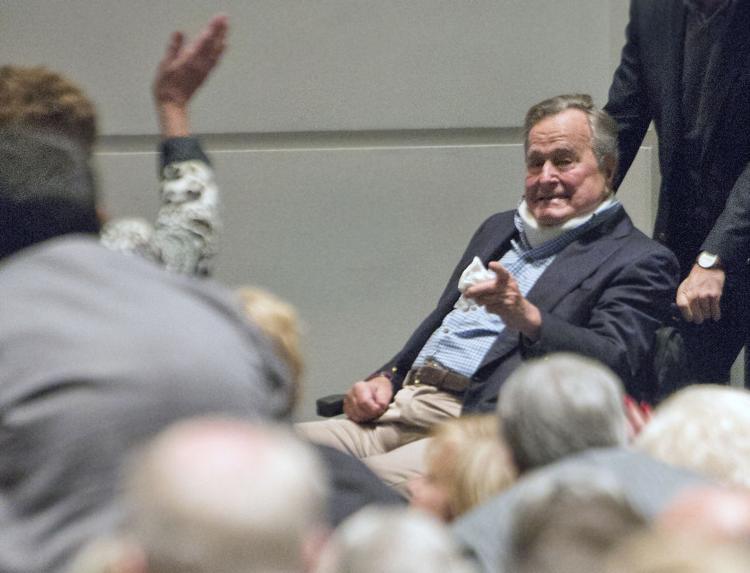 Forrmer President Bush surprises students during tour of library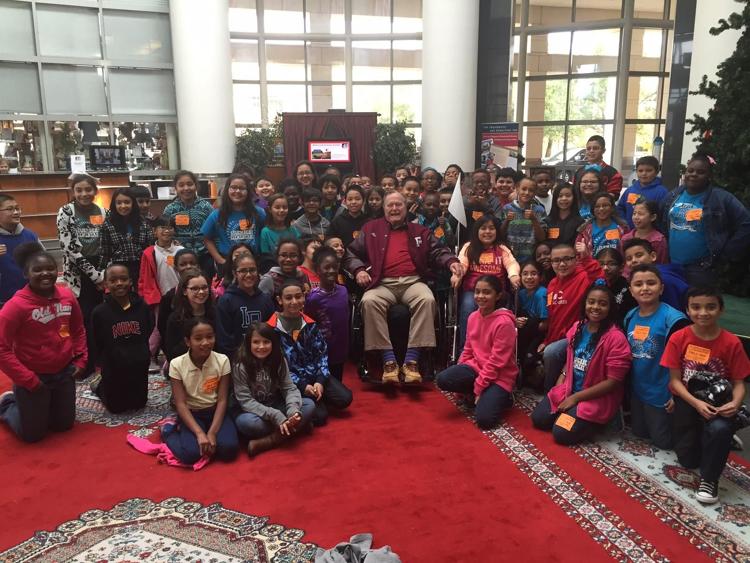 Bush Senior Receives Award 2014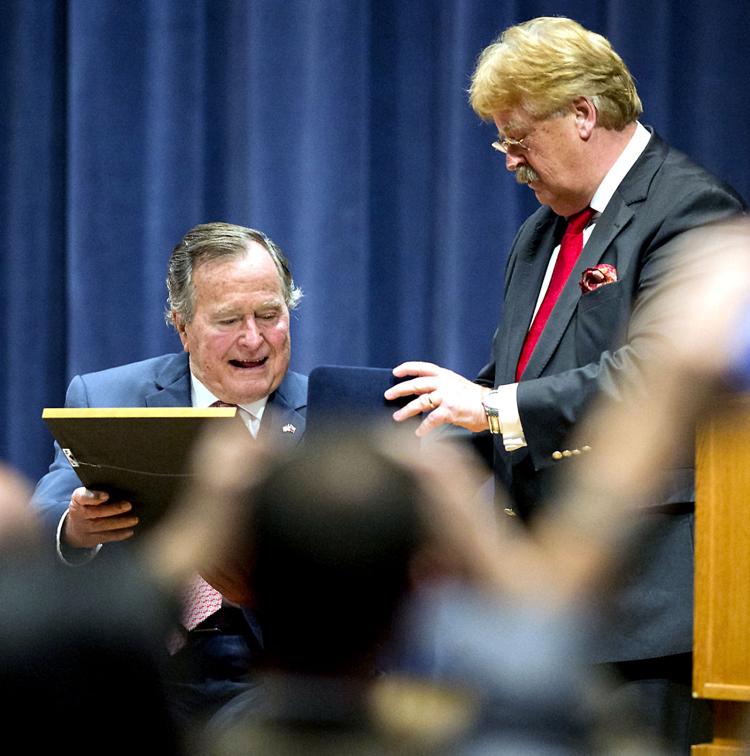 George H.W. Bush through the years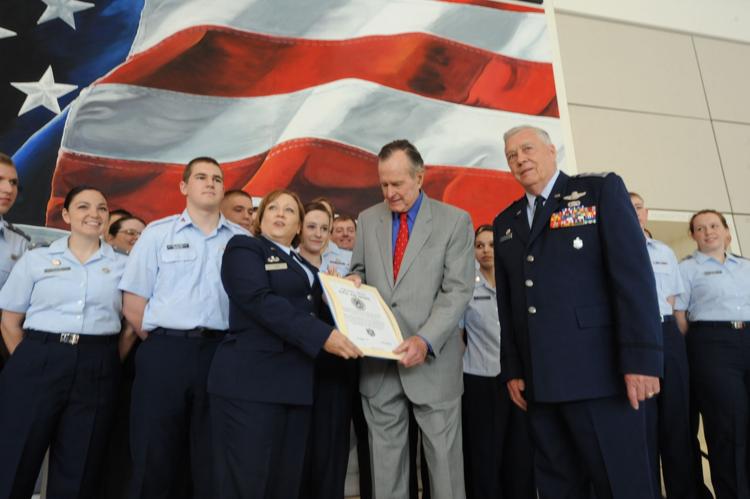 George H.W. Bush through the years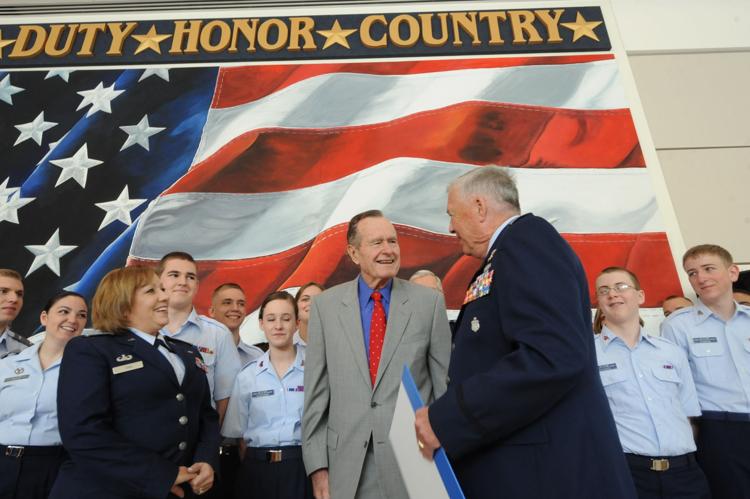 George H.W. Bush through the years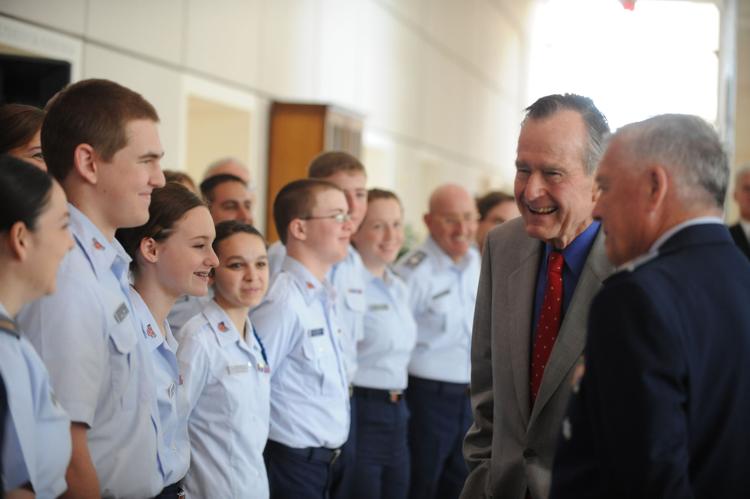 George H.W. Bush through the years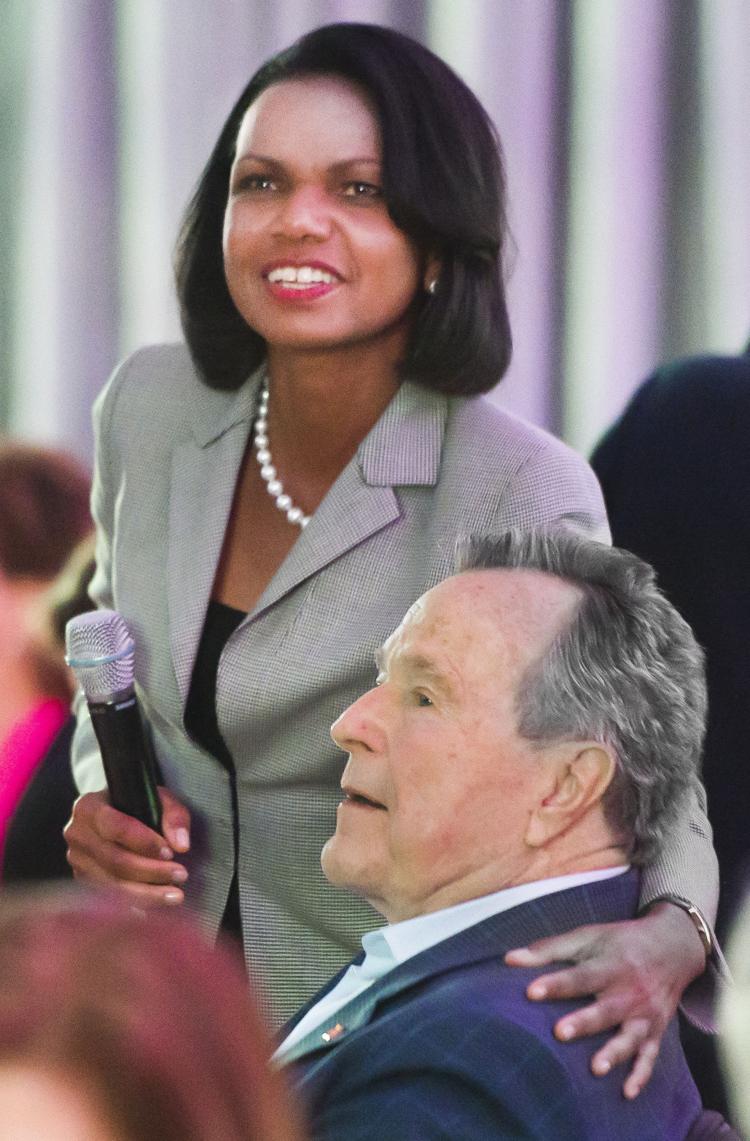 George H.W. Bush through the years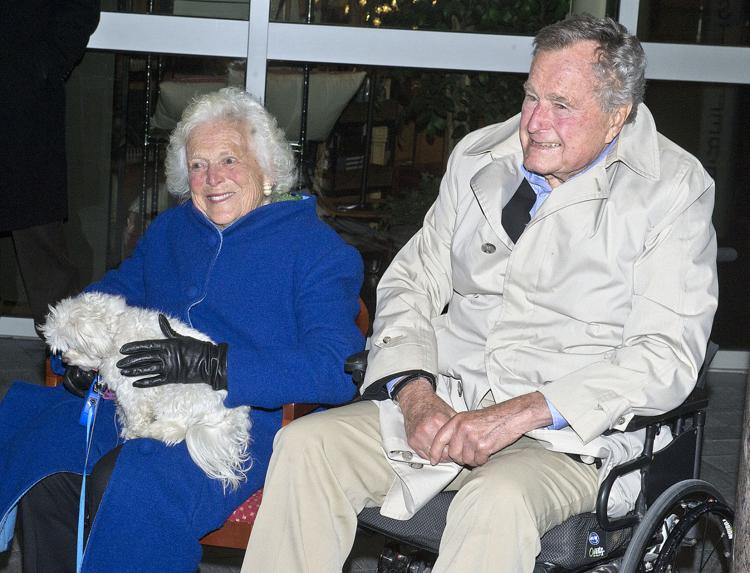 Bush family and Millie the dog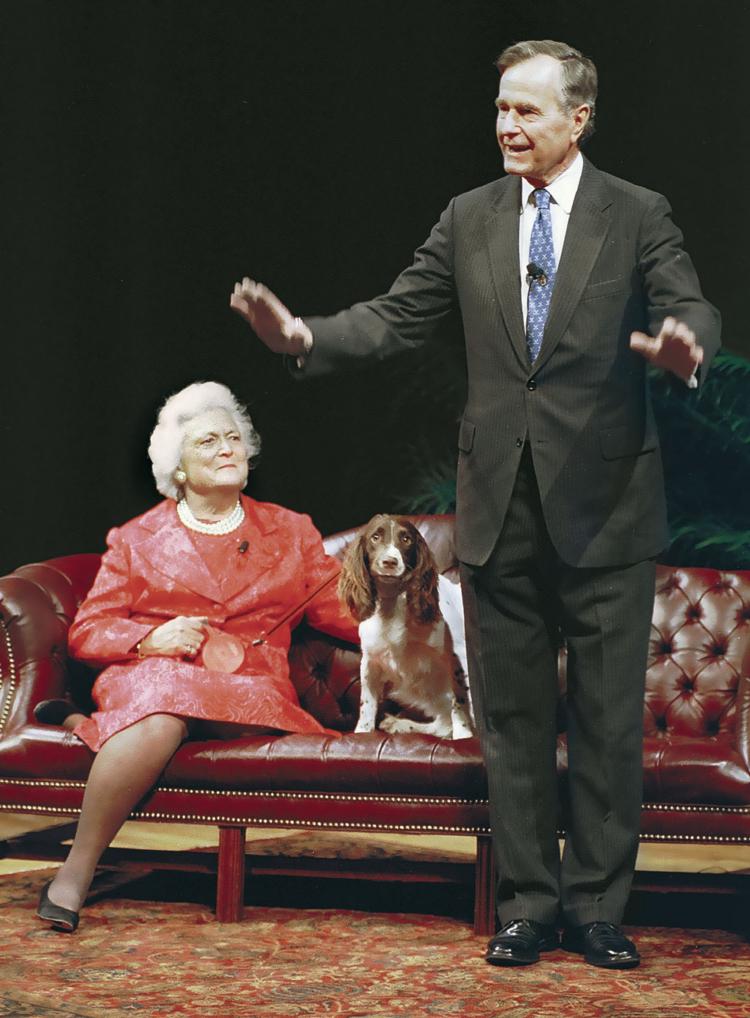 George H.W. Bush through the years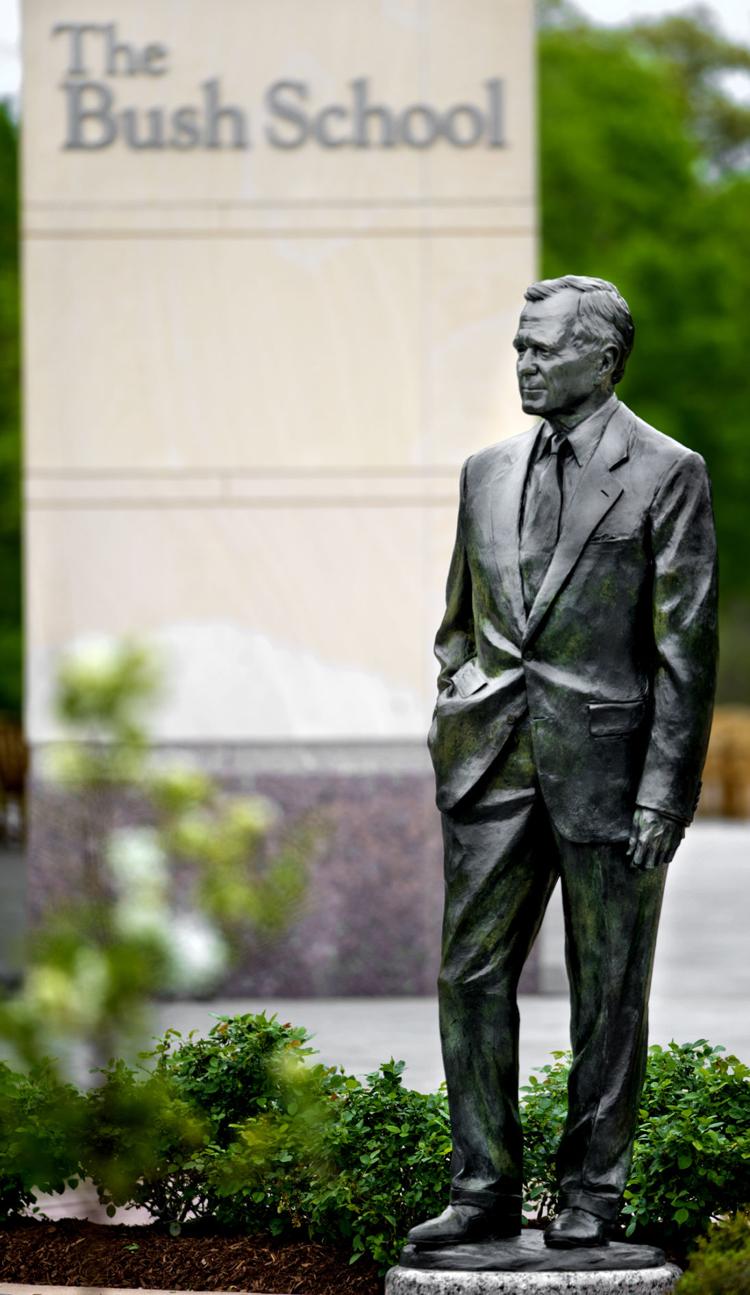 George H.W. Bush through the years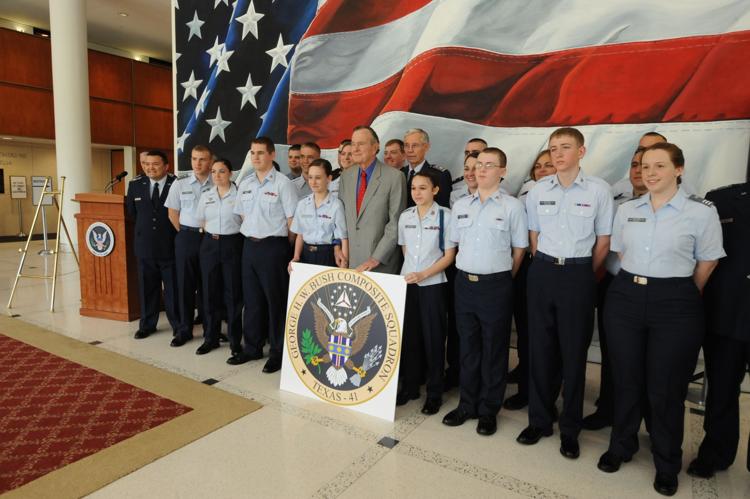 George H.W. Bush through the years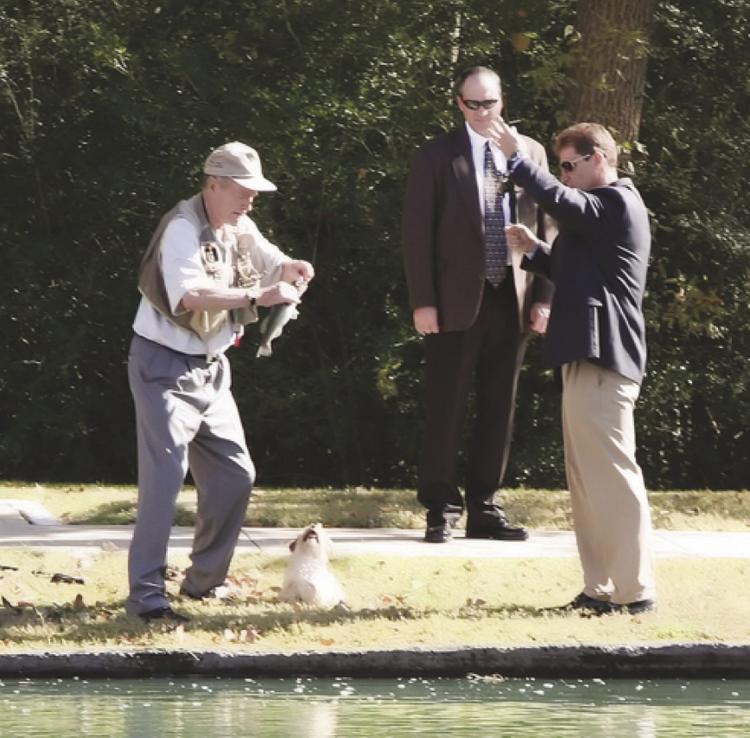 George H.W. Bush through the years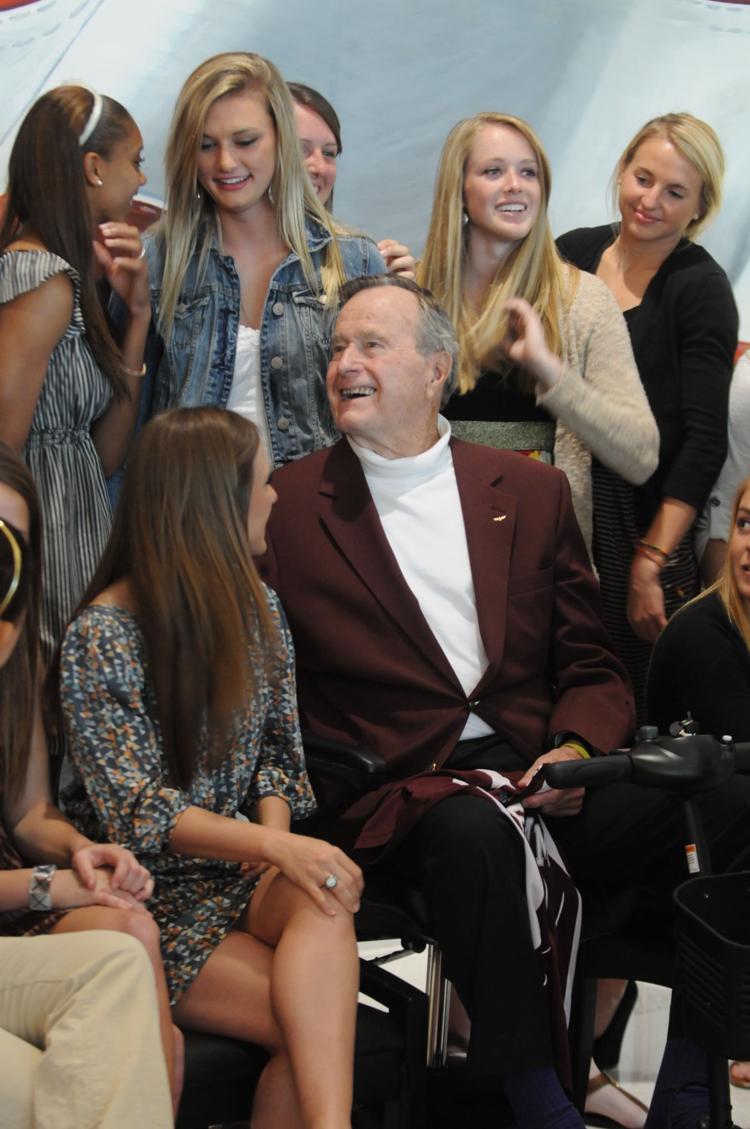 Bush Senior Receives Award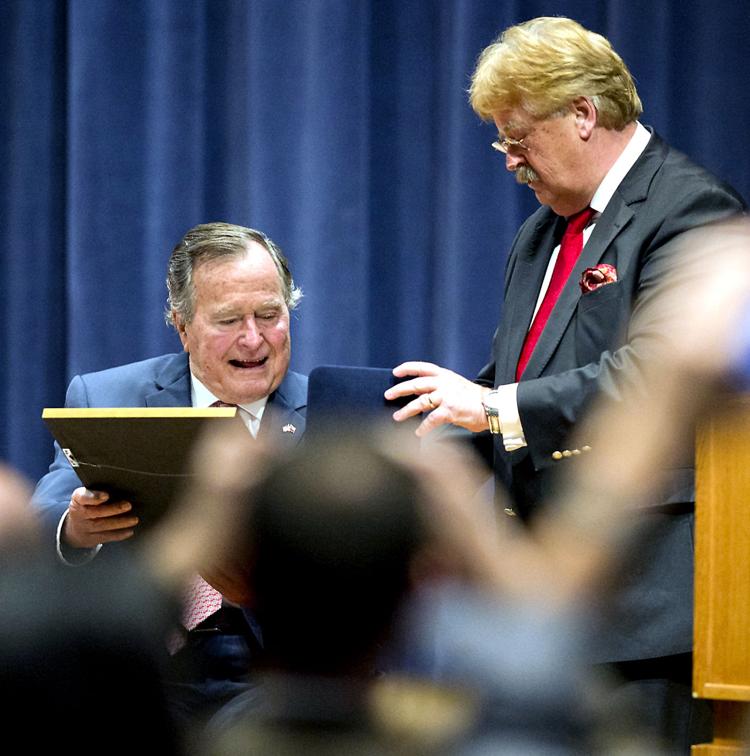 George H.W. Bush through the years