In September 2007, Dan Kiniry started organizing weekend potlucks to bring warm food to homeless people in Bryan-College Station. More than 11 years later, it's still a weekly event, bringing residents together with homeless people to share a meal.
"I was reading the gospels, and it was saying things like when you throw a lunch party, don't just invite your rich friends and neighbors, but invite the poor, the lame and the blind," Kiniry said. "I realized while reading that I didn't know anyone who was poor or marginalized, and I had to figure out a way to make a change in my life."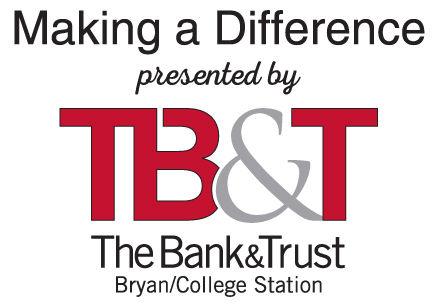 Kiniry said he felt called to do something. He and some friends gathered at Neal Park in Bryan to eat and hang out. The potluck started growing, he said, and what started as a small group now has around 40 people in attendance every week.
"[The potlucks] grew far beyond the people I knew very quickly," Kiniry said. "Word spread around to people on both sides of the tracks, rich and poor and in between, that we were doing these meals and that they could come."
Every Sunday at 1:30 p.m., the group meets at Neal Park to eat and visit with one another. "Rain, snow, hurricane, we have not skipped one time because of the weather, and we do not plan to," he said.
The Rev. Dan De Leon has known Kiniry for more than 10 years through their time together at Friends Congregational Church, and said Kiniry's work with the homeless has a major impact.
"What's great about the potlucks is that even though the emphasis is on meeting people who are experiencing homelessness, it brings the community together where everyone is seeing each other as a neighbor, as equals," De Leon said. "Dan knows that as a community we are good and we want to be better, and he's trying to foster that however he possibly can."
Kiniry, 34, said that he has learned a lot from the potlucks and is now taking his work further by building Tiny Hope Village, a place to stay for those who are struggling with homelessness.
"If I had a disability and were on a disability check, I would not be able to pay for housing around here without government assistance," Kiniry said. "We want to address that by having Tiny Hope Village be a place for people with or without income. Where people can pay a percentage of their income to help maintain the cost of the place. And if they have no income, then they will work to run the community and that will be their payment."
A year and a half ago, Kiniry quit his job at Texas A&M to pursue Tiny Hope Village full-time. The organization is now a recognized nonprofit organization. Kiniry and the board of directors are working to raise money and find land for the project.
The initial goal is to open with 15 to 20 "tiny" houses. Kiniry said the organization wants to cultivate an environment that feels like a community and not an institution.
"We're not trying to be like, 'What's the most efficient way to house homeless people?' " Kiniry said. "The idea is for people to have their own house, their own space that they have some control over. Not have everything dictated for them. They're human beings, and because they're human beings they should have their own home and their own space. We don't want anyone living at Tiny Hope Village to feel like they are receiving charity. We are planning on being a community for people who want to give and serve."
Kiniry said that there was a period in which hewas homeless, and so he understands what people are going through.
"I was homeless for a while, and I know from my experience and from what I've heard from others is that we don't need much, just a door to lock," Kiniry said. "Having that door to lock on the outside world is the biggest deal in the world."
Tiny Hope Village is still in the early stages of development, and De Leon said he is eager to see the impact it will have.
"From the beginning, Dan was able to see this thing as something that could be really big and really impactful," De Leon said. "The more that the architect sketches come together and the more fundraisers involving the community happen, I get swept up in it, and I have no doubt that it's going to happen. If it weren't for Dan's tenacity and vision, I don't think this would be where it is today."