Each day around 4 a.m., Elijah "Eli" Vasquez makes his way to Bryan from his home in Brenham.
By 5 a.m., he's at Twin City Mission, ready to start his day as the head cook at the facility's Community Cafe.
The 49-year-old has spent the majority of his life in the kitchen, learning cooking skills from his mother while growing up in Lubbock. He's worked more than 30 years in the restaurant business — with about five of those at the Twin City Mission Community Cafe.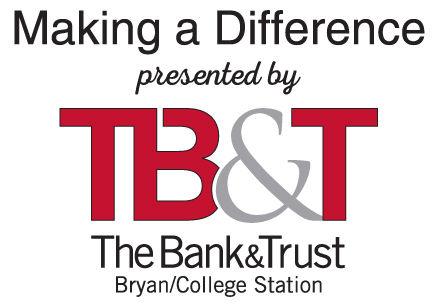 When he first came looking for a job in the Bryan-College Station area in 2014, Vasquez was pointed in the direction of the Mission's cafe, which serves free meals to anyone needing a little kindness.
"When I interviewed for this job and walked into the kitchen, it was like I was meant to be here," he recalled. "It was like the Lord tapped me on the shoulder and said, 'This is where I want you.' "
Vasquez manages the kitchen alongside one part-time cook and a helpful force of volunteers. Volunteers often consist of both current and former Twin City Mission residents, high school and college students, club and nonprofit members and religious groups. Though the Mission provides some pre-purchased items, many of the ingredients the kitchen staff works with are donated.
Vasquez noted that fully cooked leftovers are often donated from local restaurants or catered events. It's his job to work with whatever materials are given him, preparing a meal for patrons that is tasty, filling and healthy.
"I try to make the meals as nutritious as possible," he said. "Some customers haven't had a full square meal in months. I want them to have a protein, a carb and fruits and vegetables."
Vasquez stressed the appreciation he feels from the food donations he receives from the Brazos Valley community each day. He gave an example of a local cancer survivor who makes a point of baking several dozen cookies each week for the dessert portion of a meal. A group of retired women in town also regularly drops off large quantities of seasonal vegetables they grow in their personal gardens. Vasquez said he enjoys the challenge of finding ways to incorporate these items into each day's meals.
Ron Crozier, Twin City Mission director of community relations, said he can attest to the sense of joy Vasquez seems to feel in creating the cafe's meals; a care for quality that propels the cafe from what one might refer to as a "soup kitchen" to a true restaurant experience.
"A lot of times, a community cafe like ours gets into a routine, serving the same thing every day," Crozier said. "But [Vasquez] takes a lot of pride in mixing up the menu."
Crozier noted that Vasquez is sensitive to the dietary requirements of individual customers as well.
"He's going to make sure that if you leave hungry, it's your fault," he said.
While Vasquez is often working in the kitchen as volunteers serve out front, he is known to visit those in the dining area on a regular basis. His relationships with the diners, Crozier said, stand out. Vasquez is equal parts chatterbox and dedicated listener.
"That's vital," Crozier said. "That's huge. Some of these people deal with very difficult issues, and he doesn't look down on them or judge. He's a huge asset to the Mission."
Crozier said Vasquez provides not just hot meals, but "food for the soul."
"He doesn't take anything for granted," Crozier said. "He's very appreciative of his position, and he wants to meet the needs of everybody who comes in [to the cafe]."
Jennifer Young, program director of homeless and housing services at Twin City Mission, interacts with Vasquez almost daily, and said she, too, has witnessed a love and sensitivity he emanates.
"He is very passionate about what he does and the people he serves," she said. "It's obvious he really cares about them."
In January, the cafe served nearly 4,500 free meals, something Young said couldn't have been done without Vasquez.
Vasquez expressed his desire for the cafe to be a haven for people.
"A lot of times, I feel humbled," he said. "It just takes one poor choice sometimes to become homeless. It makes you think, 'Wow, I could have been there.' "