Old hippies, young professionals, activists and growers flooded the Texas Farm Bureau campus Wednesday in Waco, lining up to comment on new rules for growing hemp that have been under development since the Texas Legislature made it legal.
Texas Agriculture Commissioner Sid Miller served as master of ceremonies, welcoming the more than 200 people who traveled from across the state to place their comments on the record. The hearing was called to collect thoughts on rules Miller's office formulated with input from advisory groups.
"We're excited about getting the hemp business started in Texas. This is like the end of Prohibition," Miller said to shouts and applause.
He said the opinion-gathering process remains fluid, and his office welcomes email messages and written comments in addition to the 3-minute presentations guests made Wednesday. Opinions will be "assembled and categorized," with the goal of tweaking rules if necessary. He said the state hopes to start issuing licenses to raise industrial hemp by mid-March.
Most of the people parading to the microphone Wednesday heaped praise on Miller and his department for holding the meeting and giving the public a voice in the proceedings.
But plenty took issue with aspects of the proposed rules, either politely or vigorously. One speaker said navigating all the rules and regulations "will be like visiting the DMV," referencing the state's Department of Motor Vehicles. Another said Texas has not adequately tracked hemp production elsewhere, scouting for bottlenecks, and is using farmers as guinea pigs.
Several mentioned their concern that hemp grown in Texas will run "hot," that is climate and soil conditions could produce crops with THC levels above the 0.3% legal threshold, rendering them useless under the rules and possibly illegal.
Others wondered if Texas is prepared for the administrative onslaught demand for hemp-growing licenses may create, and whether there are enough private laboratories to meet demand for testing.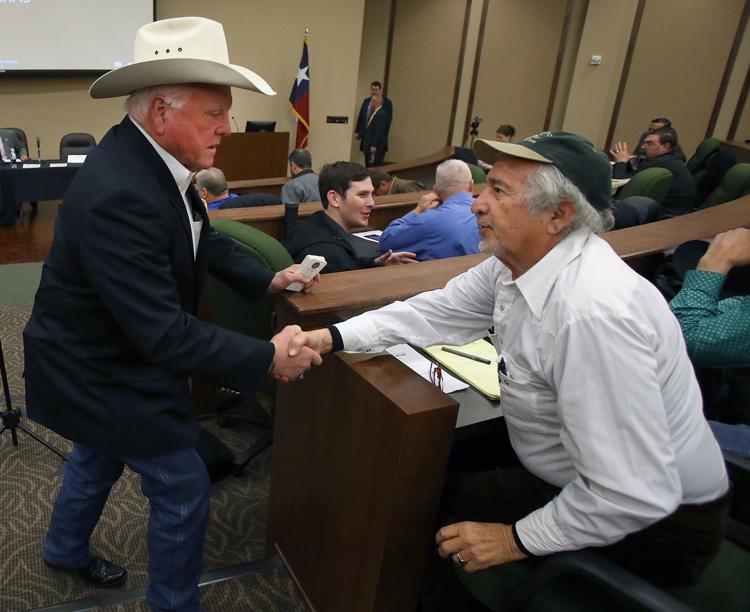 Fees, red tape
Some expressed disdain for legalities and red tape, one saying growing hemp on personal property "should be like growing tomatoes at home."
A fact sheet from the Texas Department of Agriculture given out Wednesday states hemp growers must pay a $100 licensing fee, a $100 fee for each hemp lot and $100 for each hemp-related facility. Anyone wishing to modify a site during a one-year licensing period must pay $500.
Growers must contract with a third-party vendor to conduct hemp testing. It will not be done by the Texas Department of Agriculture. All laboratories providing hemp testing must be certified by the Drug Enforcement Administration, according to United States Department of Agriculture rules. Also, the law formed from last legislative session's Texas House Bill 1325, which legalized the growing of industrial hemp in Texas, requires that laboratories conducting tests must have the seal of approval from an independent accrediting body, one that complies with standards of the International Organization for Standardization.
'Minefield' for growers
Texas Hemp Cooperative founder Rudy Montes said he hopes the state agriculture department "has a trained staff to help growers navigate the minefield" they will face getting into the business and making a living. Montes' Austin-based company provides consulting services to prospective hemp growers, with a focus on military veterans.
He also suggested Miller and his department initiate a preapplication process for securing hemp-growing licenses, "so you won't be overwhelmed."
The licensing process includes background checks.
"If you have a felony drug arrest, you won't be getting a license. I can tell you that upfront," Miller told the crowd during opening remarks.
Hannah Wilner, of Houston, representing the Texas Hemp Harvesters Association, suggested growers be given at least 30 days between testing their hemp crops for THC and harvesting, not the 15 days included in the proposed rules. She said hemp is recognized for its soil remediation, the removal or mitigation of metals, pesticides and toxins. That in mind, she said, the state should consider issuing remediation licenses.
The Texas Department of Agriculture fact sheet states a consumable hemp product is a food, drug, device or cosmetic "that contains industrial hemp or hemp-derived cannabinoids. These products may not contain more than 0.3% concentration of THC, the main psychoactive cannabinoid in the cannabis plant.
Hemp-derived products containing CBD, another cannabinoid that does not produce the high of THC, have become very popular, and commonplace, as many consumers swear by CBD's medicinal applications.
The Texas Farm Bureau, which hosted Wednesday's event but did not sponsor it, has endorsed efforts to allow farmers and ranchers to grow hemp, giving more moneymaking potential during challenging economic times that have seen net farm income decline annually in recent years.
Miller's advice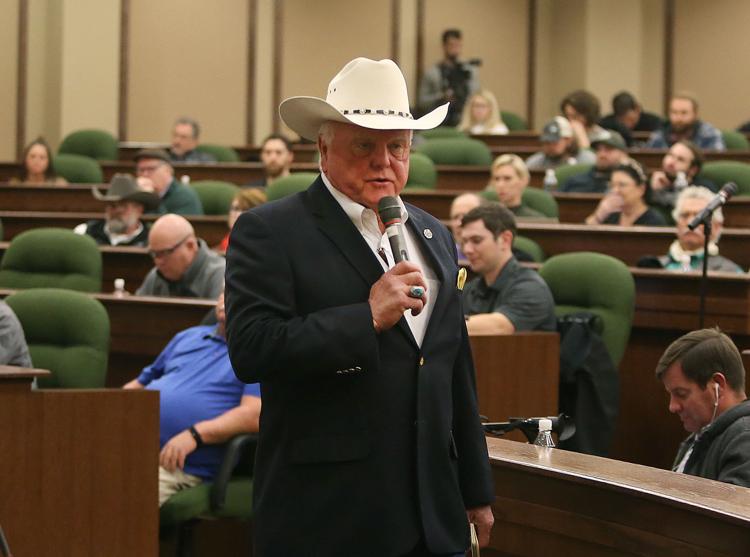 Miller offered several words of advice to anyone mulling hemp production.
"Have a buyer under contract," Miller said. "The hemp market is new and unsettled, and there is a danger of market saturation. Look out for fraud. Buy hemp seeds and plants from reputable organizations. And remember, there is not a lot of data on varying climates in Texas and their impact on growing hemp. It is not true that hemp is resistant to disease and insects."
He went on to say there is no Environmental Protection Agency-approved pesticide available in Texas, though that problem is being addressed.
Several speakers said military veterans should be given priority in the awarding of licenses, while others said Texas residents should be given consideration over out-of-state individuals requesting licenses.
One speaker said he would like to get into hemp growing but expressed concern that handling the crop would cause him to fail drug tests at work.
Yet another wondered if crops that fail testing for THC could be fed to livestock. The fact sheet states license holders may contact the Drug Enforcement Administration about proper disposal procedures.