Volunteering has long been a large part of Nancy Berry's life, even before she became a fixture on the boards of several Bryan-College Station organizations.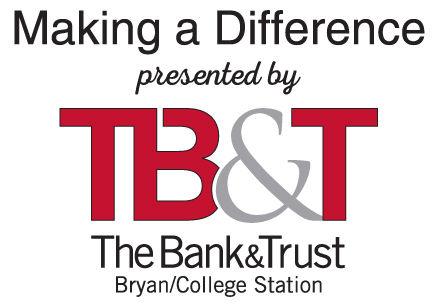 From buying groceries and shoveling snow for a widow who lived next door to looking after special needs children in high school, helping others is something Berry says she has always done without question.
"It's just something you do — if somebody needs help, you give it to them. You don't ask," Berry said. 
These days, she represents Precinct 3 on the Brazos County Commissioners Court, but Berry still holds several board positions for local nonprofit groups, including the Boys & Girls Club of the Brazos Valley, the College Station ISD Education Foundation and Keep Brazos Beautiful. 
Her current and past involvement has also included the College Station Medical Center board, the Sister Cities board, Habitat for Humanity, Community Foundation of the Brazos Valley and Arts Council of Brazos Valley, of which she is a past president. 
That's not to mention her time as a Blinn College trustee, her first term on the College Station City Council from 2004 to 2006 and two terms as mayor of College Station from 2010 to 2016. 
"People say, 'I see her all over the place,'" said Tiffany Parker, chief executive officer of the Boys & Girls Club of the Brazos Valley. "Yeah, you do, because she's that engaged and involved, and she really has a genuine passion for the betterment of our community." 
Berry said her community involvement started soon after she moved to Bryan-College Station in 1982. She was on the United Way board by 1985, and was introduced to other local nonprofits through Leadership Brazos. It was through Leadership Texas that she made the jump into local politics. During a meeting of the women's leadership development program, another woman told the room that they needed to help Berry get elected. 
"It came out of left field," Berry said, but her husband and children both agreed that she would be a good fit for public office. 
She was elected to her first three-year term on the College Station City Council in 2004, but lost her re-election bid. Berry was returned to the council, though, for another two terms in the mayoral seat. Berry said she sees elected office as a continuation of her public service, where she learned about how to best help others.
"When you understand people, and people who are not as advantaged as you are, who don't have the means or the voice, you can give voice to those people — you don't speak for them," Berry said. 
The annexation of Wellborn and the completion of the Southside and Eastside neighborhood plans were contentious efforts that Berry said she's glad the council accomplished during her tenure. She's also proud of the hires that were made during her time on the City Council, including three city managers. Berry also counts the nonprofit leaders who she helped hire, like Parker for the Boys & Girls Club and Teresa Benden as director of the College Station ISD Education Foundation, among her accomplishments. 
Benden describes that job interview as a difficult one. Coming into her role with the education foundation, she didn't have much formal nonprofit experience. 
"[Berry] was just great, she came alongside me, she offered advice when I asked her, and just made herself available and gave me a chance to grow and shine," Benden said. 
Benden describes Berry as a "passionate leader with a servant's heart." And though she's quiet, Benden said, when Berry has something to say, people listen.
"We'll set goals and we'll talk about, 'We want to do this and we want to do that,' and she holds everyone accountable to getting those things done," Parker said. "It's not just lip service."
As a nonprofit board member, both Benden and Parker say Berry has the ability to ask people for help — whether that be through volunteer work or financial contributions. 
"She truly loves this community, and anything that she can do, she will to make this community a better place, and she's willing to work with all types of organizations and people," Parker said.
Berry has stayed involved in those roles as her time in local government has taken her to the county. She left the College Station City Council in 2016, and won her seat on the Brazos County Commissioners Court that same year. 
As an elected official, Berry said she tries to keep "a steady hand" in looking to the future when it comes to what the city needs 10, 20 or 30 years from now. She's looking forward to new challenges guiding the county, as well as continuing to work with local nonprofits. 
"I just get so much pleasure from it," Berry said. "I don't see that I'm gonna stop any time soon, so long as my health stays good. It's really what I think I was meant to do."