A Brazos Valley woman who works alongside those battling addictions and other hardships received a refurbished late-model car on Friday through a partnership between a local charity and Christian Brothers Automotive in College Station.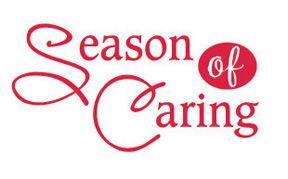 Elizabeth Estrada, a single mother of three in her late 30s who serves as the women's recovery house manager for CrossCentral's addiction treatment ministry in Bryan, rarely takes a day off as she leads women through the process of healing and recovery from drug and alcohol addiction. For Estrada, her work supporting others is rooted in her own pilgrimage from feeling lost and hopeless in jail to a faith-fueled recovery.
"To now be blessed with a new car out of nowhere -- God is just amazing," Estrada said.
About 30 of Estrada's friends, family members and colleagues -- and a number of CBA employees -- gathered around the low-mileage 2013 Mazda 3 sedan that an anonymous donor from Dallas gave to OnRamp TX, a faith-based organization that strives to assist area residents who are working toward self-sufficiency and need reliable transportation.
"I'm grateful and it's overwhelming, imagining where I was just three and a half years ago in prison, not knowing what life would be like," Estrada said.
Estrada said she found her love for God while in jail. In a 20-minute video posted to OnRamp's Facebook page, Estrada outlined her journey. She said she hit rock bottom in 2013 while in jail due to her drug addiction.
"I remember falling down to my knees and asking God, 'Help me.' If you're real, change me. I don't want this life any more.
"That was my turning point," Estrada said.
She said that God's love helped her maintain sobriety and turn her life around.
"All of a sudden, I had some peace in my heart. I felt love. I didn't understand how I could experience this in jail, in captivity, when I was all alone. I'd searched for it when I was in the world and couldn't find it. To find it when I was in solitude -- that's what made me fall in love with Him," she said Friday.
Estrada said in her first year out of prison, she walked to where she wanted to go and then got a car that didn't run well -- but got her "from point A to point B." Her new Mazda, she said, would help her drive the women she works with to their destinations more effectively. "I'm an evangelist. Anyone who needs me, I'll go," she said.
Julie Trevino, director of the CrossCentral Church and Recovery Center in Bryan, stood next to Estrada just after she'd been given keys to the Mazda and led Estrada's friends and family in prayer.
"It is a such a good day, Lord, because you have done good things in Elizabeth's life. You have brought redemption, not only to her soul, to her heart, to her life, but all the way down to every detail -- to her car," Trevino said, as attendees extended their arms toward Estrada with hands open and eyes closed in prayer, 
Trevino's husband, Steve, is CrossCentral's pastor. The couple said the congregation is racially and culturally diverse and strives to reflect the communities it works alongside.  
"We see it as the Lord at work behind the scenes. Here she is, serving and focusing on others, making sacrifices, and the Lord just said, 'Hey, you're ministering to others -- let me minister to you,' " Steve Trevino said after the prayer.
Taylor Johnson, the operations director at CrossCentral, sponsored Elizabeth for the OnRamp program. Blake Jennings, OnRamp's president and a teaching pastor at Grace Bible Church Southwood, said he reached out to CBA to complete repairs on the sedan.
"We met with her and knew instantly she was a perfect candidate," Jennings said. He added that it was especially powerful that Estrada already had a relationship with Christian Brothers Automotive. Belinda Fikes, co-owner of CBA along with her husband, Darrel, said that Estrada had twice previously volunteered as a prayer supporter for CBA's annual Single Moms Oil Change. CBA employees, including service adviser Jeff Lay, said they had come to know and deeply respect Estrada and her gift for ministry.
"She's got such a wonderful spirit for outreach ministry," Fikes said. "She'll come in here and pray with the women. Some of them are having struggles in their lives, with their cars, and Elizabeth comes in here and prays with them. She's such a delight, and so we wanted her to have something."
"We love partnering with people, and we try to help out in the community," she said. CBA service manager Jeremy Smith said that because the car that is now Estrada's needed minimal repairs, they were able to do extensive body work, including installation of two new bumpers, that helped the car feel brand new.
Estrada is the 11th person OnRamp has assisted in some major way since its January 2017 founding, and Jennings said another four donations are in the works between now and the end of the year. 
"What we do is we partner with organizations in town that bring us worthy clients -- people who are working hard and serving the community but who lack reliable transportation," Jennings said of OnRamp, which he operates alongside his wife, Julie.