Peggy Ragsdale and her husband have lived in Bryan-College Station on and off since 1976, but they always found themselves drawn back to the area because of their love of the community and their strong network of friends.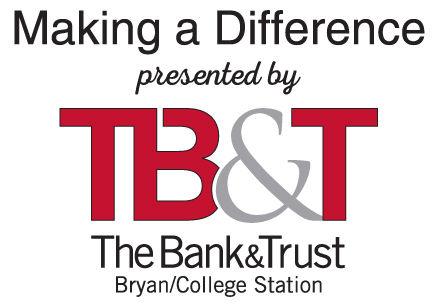 Ragsdale spent her early years working a variety of jobs — including working in the insurance industry and later renovating homes "fixer-upper" style — while raising her four children before dedicating more time to being a volunteer.
"I came with some friends to the Women's Auxiliary luncheons, and I had been volunteering at several organizations in town and was told they needed someone to help in the Clothing Closet," said Ragsdale, who now serves as the Clothing Closet coordinator at the Salvation Army of Bryan-College Station.
When Ragsdale began volunteering at the Clothing Closet, she took on the task of organizing the donation room, which consisted of piles of goods of all sorts that nearly reached the ceiling.
Six years later, the 72-year-old Ragsdale says that although it is hard work, she finds the work a good fit.
"What I was most impressed with is that this organization is a free service to the families — they don't have to pay anything — and that was very important to me, because I felt like, 'That's a good service for the Brazos Valley,' " Ragsdale said.
As the closet coordinator, Ragsdale helps families find the items they need. In January, Ragsdale helped 28 families — more than 100 people — find clothing and shoes.
"It's good to meet the people and feel like you're actually making a difference," she said.
Ragsdale is committed to the community and comes in outside of normal hours to help families who have lost their belongings in house fires or who are experiencing other emergency situations.
After a year of service, Ragsdale became a liaison, coordinating her fellow volunteers and adjusting her schedule to help relieve some office staff hours.
"[Ragsdale] is very committed to our Clothing Closet. Whether we have one volunteer to help with her or zero, she is here regardless of what is going on," said Capt. Analese Ryerson, commanding officer at the Salvation Army of Bryan-College Station.
The Clothing Closet accepts only clothing donations, but household items and other things do occasionally show up in donation bags. Ragsdale works to eliminate the waste produced at the Clothing Closet by making sure that all donations find their way to organizations outside of the Salvation Army.
She also helps recycle unusable clothing to a third-party organization and donates excess hangers to local dry cleaners or individuals in need.
"[The clothes that we don't keep are] not wasted. They go to an organization that pays us by the pound for them. They distribute the clothing that they still think is worthy to needy families, and then what they don't use they make into rags and sell," Ragsdale said.
Ragsdale said she hopes to continue volunteering with the Salvation Army for as long as she's able.