Texas A&M alumnus and Bryan-College Station lawyer Daniel Hernandez was raised by a loving mother who, though uneducated herself, pushed her children to excel in life and perform well academically. Now Hernandez wants to ensure that more parents are more deeply involved in their own children's path to literacy. For six years now, his nonprofit, Read By 3rd, has been helping hundreds of kids progress in their education.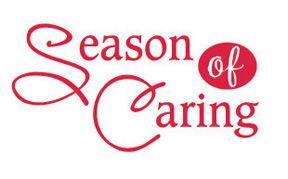 Read By 3rd is centered around a study produced by the Annie E. Casey Foundation that indicates that if a child can't read at their grade level by the third grade, that child has an 80 percent chance of failure in future schooling.
"Our focus is on helping parents to help their children achieve that [desired] reading level," Hernandez said.
By third grade, Texas elementary school students begin taking state-mandated exams. Starting in fourth grade, a young person's mind has developed to the point that he or she will begin to read specifically to learn, Hernandez said. Illiteracy beyond this age can lead to older students dropping out of school, a serious concern.
The volunteer-based nonprofit hosts monthly Saturday meetings during which participating families receive instruction on reading skills. Parents also learn ways to create an environment at home that nurtures reading. Currently, 80 adults and 110 children are participating in the program. Volunteers include staff and students from Texas A&M's College of Education and Human Development, students from the George Bush School of Government and Public Service and nearly 20 local elementary school teachers.
Aggie faculty also host biweekly reading clinics at Anson Jones Elementary School and Fannin Elementary School, both in Bryan. Through these clinics, volunteers help elementary school students with reading deficiencies. Additionally, Hernandez said, an A&M sorority plans to help the organization with a spring reading project.
Read By 3rd also takes parents and kids to Aggie sporting events to encourage families to spend time together. Sometimes they'll also visit museums or other educational locations on special trips.
"We help these parents be engaged with their children, because studies show that if parents and children are not engaged, children come to school with a deficit of millions of words," Hernandez said. "Many parents just do not talk to their kids."
Money raised by Read by 3rd goes directly to Bryan schools, Hernandez said. Principals within the district decide how to use this funding for their schools.
It can be difficult to convince some parents of the importance of literacy, Hernandez said. Many parents do not have much education themselves, he said, and they often leave educational needs such as reading comprehension skills to the full responsibility of teachers. Hernandez told how his own mother immigrated from Mexico in the first half of the 20th century with barely an elementary school education but was so determined that her children would succeed in school that he and all five of his siblings have college degrees from Texas A&M.
"You don't need to have been to school, and you can still inspire your children to be successful," he Hernandez said.
Read by 3rd also provides English as a second language courses, open to both children and adults alike, and computer assistance.
"We want to create a culture in school where a critical mass of parents are engaging with their children in academic success," Hernandez said. "Literacy is important because it's fundamental to everything we do. Once a person is educated, it allows that person from any background or economic status to rise in society."