A Brazos Valley organization is working to provide medical supplies and support cardiovascular surgical needs for hospitals in Kyiv, Ukraine.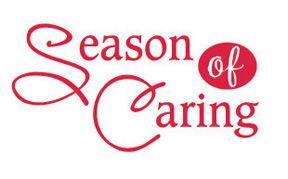 Lena Denman, a professor at Blinn College, founded the Arlene Campbell Humanitarian Foundation in 2016 to honor the mentor that got her started on the work of donating medical supplies thousands of miles from home.
In 2000, Denman, then a teenager, traveled with Campbell to Ukraine for a two-month trip. Campbell had started a nonprofit in 1989 called Russian Relief, which later expanded as the Former Soviet Union Cultural Exchange. Denman said earlier this month that the organization, with assistance from a now-nonexistent U.S. State Department grant, shipped containers full of medical equipment, medicine and other supplies to several former Soviet states.
Denman said the experience showed her up close that people in Kyiv were enduring abject poverty, and that many were also "highly cultured."
"It was a cultural wake-up call to me that we have so many things in the United States, but we often take for granted how rich of a country we live in," she said. "What I realized as a 16-year-old was that I needed to take advantage of the opportunities I had as an American. ... It changed my life, that one visit."
In 2016, years after her initial trip to Ukraine and 14 years after Campbell died of complications from diabetes, Denman started the foundation. 
Denman said a few years ago, she decided to pore over the documents Campbell had left behind and contact some of the doctors Campbell had worked with. In 2017, Denman and her husband, Drew, traveled to Kyiv as part of the effort to revive Campbell's work.
"I met with all the doctors that Arlene had previously worked with to reestablish those relationships and make sure that the pipeline was working, so to speak, of the coordination between our two countries," Denman said. "It was amazing — they not only remembered Arlene, even though she had died years previously, but they showed us machinery she had delivered to them and was still in use."
"She wasn't a highly educated or eloquent person, but she had a lot of faith and she wanted to help people," Denman said of Campbell.
The foundation works with Baylor Scott & White's Faith in Action program to gather supplies. Denman said BS&W personnel collect supplies from hospitals and donate them to the foundation. The foundation works through a U.S. military program to ship supplies abroad, and then a Ukrainian government customs waiver will allow them to get the materials to physicians at Amosov National Institute of Cardio Vascular Surgery and Kyiv City Heart Center.
A shipment of supplies includes hospital beds and gurneys, catheters, gowns, facial tissues, surgical masks, exam gloves, surgical blades and much more.
The donations are considered U.S. humanitarian aid, Denman said.
"It's quite the process, and it's really neat to facilitate as a middleman between the two entities," she said, adding that churches from Madisonville to Giddings also have donated.
Denman said funding and supplies in Kyiv are outdated and scarce, even though heart operations cost less in Ukraine than in the U.S. According to Denman, a heart operation in Kyiv costs about $4,000, and three hospitals in the city perform the operations, including a children's hospital that serves people from all over the world.
"It's an incredible use of our resources compared to the costs here," she said.
Thousands of civilians have been killed since the Ukraine-Russian conflict began in April 2014, according to a United Nations estimate. Hospitals receive far less in funding than they request from the Ukrainian government. Denman noted that much of the aid currently going to Ukraine from the United States goes toward supplies for the eastern front.
"It literally saves lives for us to be able to ship these supplies over there directly," Denman said. "Ukraine has so many needs — in the future, I would love to help out with things like orphanages, street homelessness for children, [but] that's down the road. We want to focus on our one mission right now and do one thing really well, but as we grow and expand, that's something we would like to do."
Angela Lawrenz, a board member with the foundation, said she appreciates tackling the logistical challenges of coordinating the foundation's efforts.
"We're so very lucky to live where we live," Lawrenz said. "By reaching out to people in other places, it helps us remember just how lucky we really are."
Lawrenz, who is also a professor at Blinn, praised Denman's dedication and commitment of time and energy to the foundation's work.
"She works really hard at it," Lawrenz said. "She spends a lot of time working on it, and she's so very invested in it. It's amazing to watch."