Asunny Allen said she likes the free coat she was given on Wednesday morning, but meeting firefighters in the process is what made her smile the most as she recounted the event.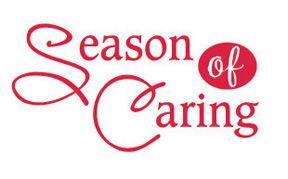 The Bryan Firefighters Association is giving away 1,000 coats to Bryan ISD students from six schools this week. Allen, 7, was one of about 60 Johnson Elementary School students to receive a jacket. Allen's best friend, 7-year-old Marilee Benitez, said she was excited about her own new jacket as she rubbed her face on the inside lining. 
"I think all of these jackets, boys and girls, are so fuzzy," Benitez said. "And it's warm. Like a little warm and toasty marshmallow."
The association helps fund multiple charity events and organizations throughout the year, Bryan Firefighters Association President Daniel Buford said, but the coat giveaway is one of the largest events. 
He said money is raised primarily through the annual Lt. Eric Wallace Charity Raffle, which feeds into the Bryan Firefighter Association charity account. The 52-week gun raffle sells 500 $100 tickets every year. Buford said there are still a few tickets remaining, and that next year's raffle will start the first week of January. Tickets can be purchased through a link on the Bryan Firefighters Association Facebook page.
The coats that the association orders come from national nonprofit Operation Warm, which sends out a sizing kit to six Bryan ISD schools so each child receives a jacket that fits properly. Buford said the schools identify economically disadvantaged children who could benefit from the jacket. 
On Wednesday afternoon, firefighters also delivered 200 coats to Fannin Elementary School. Makenzy Torres, 9, held similar sentiments as Allen and Benitez. Torres, whose new pink coat matched the sparkles on her sneakers, said the jacket is bigger than her other ones and that it may become her favorite because it's so soft. 
The Association's first coat giveaway was done four years ago, and Buford said it was completely funded with donations made by firefighters. He said the idea for a raffle came soon after the first year because members wanted to expand the charity account to benefit more people and causes than the association members could fund on their own. 
The 1,000 coats the association is giving away this year is about the same number it handed out during the past two years combined. Buford said he hopes to see the program continue to grow so that every student who needs a coat will receive one.
"This is something we love to do," Buford said. "We enjoy giving back to the community that gives so much to us. This is the future of our community, and we want to make sure we take care of the little ones and be a part of their lives."
Johnson Elementary registrar Shanna Filburn is one of the people who identified students in need and fitted them for jackets. She wrote the names in each child's coat as they visited the school cafeteria in shifts. 
Filburn said she is always looking for ways to help connect kids with outside resources. She learned about the coat giveaway after her husband, Rhett Filburn, became deputy fire marshal, and said she was excited to help bring it to Johnson Elementary school. 
"It's been so great," Filburn said. "Being able to see the background work that went into sizing them, and to see the excitement when they knew it was coming to them — to see it all come together today is great."
Last year was Rhett Filburn's first time to help give out coats. He said he is thankful to his wife and others in the district who find students who can benefit from the gift. It's all made possible, Rhett said, by the support that the association's fundraising efforts receive from the community.
Buford said he is grateful to the firefighters who take the time to pass out coats, and the community members who have contributed to the cause. 
"We love it," Buford said. "It's the ability for us to really impact these kids and show them that there is someone out there who cares about them. … To make them smile and help them out really means a lot to us."