Two area companies are in the midst of a large-scale effort to build a home entirely from financial and labor donations and donate the proceeds to St. Jude Children's Research Hospital as the organization works to end childhood cancers.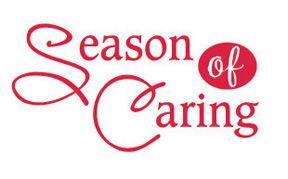 Earlier this year, Tyan and John Magruder of Magruder Homes and Courtney and Jimmy Pitman of Pitman Custom Homes worked together to complete — with various forms of assistance from about 1,000 people in the Brazos Valley — a home in southwest College Station that sold on the open market for $535,000. Over the summer, they began working toward the creation of a second "Hope House" as part of the St. Jude Dream Home Showplace Campaign.
On Tuesday at Cooper's Old Time Pit Bar-B-Que, the quartet of lead builders held a fundraiser and ceremonial signing of a few of the 2x4 wood studs for the new home, which is under construction in the new south College Station neighborhood of Greens Prairie Reserve.
"We are building a home with the help of national and local sponsors to donate all of the proceeds to St. Jude Children's Hospital to help end childhood cancer — not only here in the United States, but globally," Tyan Magruder said Tuesday afternoon.
Jimmy Pitman said the two-story, 3,123 square-foot house will be ready in time for the Spring Parade of Homes, held in late April and early May.
The Dream Home Showcase process began in 1991. It has raised $465 million for St. Jude, which is based in Memphis, Tennessee. The quartet of builders has made at least two trips to the hospital's main facility in Memphis. Tyan Magruder noted Tuesday that St. Jude does not charge families for treatment, housing or food as they treat a child.
The building team said they have noticed enthusiasm for the project from area companies and individuals looking to assist in some way. Numerous area companies donate time and labor to build the home.
"I feel like there have been a lot of people who weren't involved last year, but heard about it and are approaching us about helping us this year — or they helped out last year and want to do this again," Courtney Pitman said. "It's exciting that people care, and that they want to be part of this journey with us."
"Thanks to the help of local vendors, subcontractors, sponsors and others, the house will be valued for way more than what we'll sell it for," John Magruder said.
Tom Lyne, who operates Tom Lyne Plumbing and Irrigation along with his wife, Shelby, said that their company will install the plumbing on the upcoming Dream Home. Lyne said his company's employees worked with another plumbing business on the first home earlier this year.
"What is comes down to is that the Bryan-College Station community has been good to us — we're born and raised here, and we do a lot of work here. It's good for us to give back, and we love to be able to give," Lyne said Tuesday. He said that the company has operated locally for about 15 years.
"It's a great experience to see it all come together," Lyne said of the collaborative process companies coming together and donating to build the home. "It's great that the community brings together money for St. Jude."
On Tuesday, Bret Richards, a real estate agent and auctioneer, stopped by to sign one of the wood boards that will be part of the home. Before signing, Richards praised the building team and their work to support the battle against childhood cancer.
"When you see something like this, with two families and companies who are so invested in the community, it's pretty awesome. They're leading from the front," Richards said.
On Sept. 24, the project's organizers hosted a gathering to launch the second local Dream Home campaign. That night at Wings N' More in College Station, Ryan Coffel shared about his 9-year-old daughter Caylen's journey since the 2015 discovery of a brain tumor. In his remarks, he said that Caylen has been able to survive and to thrive due to the personnel and the care from St. Jude. Coffel said they cared for her as a full person. 
"They wanted to make sure that what they did to her was effective and not damaging in any way whatsoever," Coffel said of the treatment she received. 
"What you do does impact people — it reaches us," Coffel told the Dream Home launch attendees. "She's living proof, and I can't thank you guys enough for everything you're doing in support of St. Jude. I thank you from the bottom of my heart, and my family thanks you." 
The project has an active Facebook page; Tyan Magruder said that on Facebook, participants will once again vote on amenities for the home during the building process. She said they also feature national and local sponsors on the page, as well as update followers on the build's progress.
"If someone wants to get involved, we can definitely find a way," Jimmy Pitman said.
For more information, visit the project's Facebook page by searching "Building2Beat Childhood Cancer" in Facebook's search tab.