The goal of the Brazos Valley Center for Independent Living is in its name: give people with disabilities and chronic health conditions independence and equal access to services.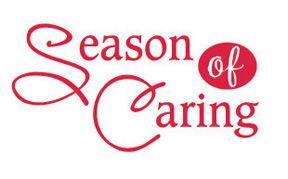 Those services include peer support, transition information and referral, advocacy and independent living skills classes, BVCIL office and communications manager Shelby Catron said. The classes include everything from cooking and laundry to arts and crafts and sign language.
The nonprofit also helps with job search assistance and offers low-cost transportation options. Its services are "ever changing," Catron said, to meet consumers' needs.
BVCIL's offices are located at 1869 Briarcrest Drive in Bryan. The organization covers Brazos, Burleson, Madison, Robertson and Washington counties.
"I love it because you get to see so many lives change that a lot of times are misunderstood," Catron said. "I, myself, have learned so much about people with disabilities or different types of disabilities. You know, common things that are seen as barriers are actually just little road humps to the people, and it really opens your eyes. I think a lot of people are missing out if you're not taking the time to realize that having a disability doesn't mean you can't do things. It just means you do things differently."
Through her involvement, Catron said, she has seen how it should be with everyone treated equally, with equal access to options and opportunities.
"There's still a part of the world that doesn't think that, and so it's nice to be part of an organization that's working to change that," she said. "… The end goal is always to provide equal access, and I just think that's incredible that everybody in this organization works with the single mentality that these are still people. They still all deserve everything that everybody else in the world deserves."
For some patrons, the access to BVCIL's services can be life changing, she said.
She has seen one patron go from being unable to communicate when he first entered the BVCIL offices two years ago to learning basic communication techniques, using gestures and learning sign language
Another person came into the BVCIL offices weekly, working to earn his driver's license. After two years of learning driving skills and taking practice tests, he passed the driver's test and got his license.
One woman, she said, gets transportation to the grocery store and has a BVCIL staff member accompany her for however long it takes for her to get what she needs because she has a hard time reading the labels.
"Even those little bit better moments are our purpose," Catron said.
Catron said BVCIL works with each individual on goal-related tasks and focuses on short term goals.
Jimmy Evans, 47, is a volunteer and a patron at BVCIL who helps take the trash out during the week and also attends multiple classes the organization hosts.
"I do cooking and arts and crafts and sign language and all that," he said. "I enjoy coming here. I like it, so that's why I come."
In addition to the classes he takes at BVCIL, Evans said, he is also involved in bowling, basketball and cycling and has trophies and ribbons from Special Olympics events in those sports.
Evans has been working at BVCIL for the past year and uses the group's transportation services to get to the organization's Bryan offices and back home.
"It gets me to BVCIL, so I can hang out with y'all," he said.
Catron said the transportation services are an example of how the nonprofit organization has expanded its services since she started working there in July 2014. Beyond the typical routes, it also runs nights, weekends and holidays and gives people who otherwise would have to rely on other people's schedules or call an ambulance access to transportation.
"If they needed to go, maybe to their parents' house or something on Christmas Day, we have that transportation program that allows the driver to pick them up and take them over there, and they don't have to ride down the sidewalk in a motorized wheelchair or have to stay at home alone," Catron said. "It's a very important program to a lot of people."
Individuals with disabilities and chronic health conditions are the focus of BVCIL's services, Catron said, but they will not turn away people from the general public who seek out their assistance. Some class registrants have been high school students preparing to leave home or students who want to learn sign language.
BVCIL is funded with federal money, grants and donations with the bulk of all the money they receive going to its services. The organization also has fundraisers through the year, including Dining in the Dark at the end of each year that specifically promotes vision impairment and blindness awareness.
"We do try to be very good stewards of the money," Catron said.
For more information about BVCIL, to donate, volunteer, request a service and register for classes, go to bvcil.org or call 979-776-5505.