For some disabled people in developing nations, receiving a wooden cart can be a life-changing event.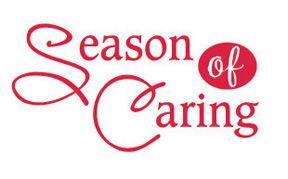 Three days each week, a group of up to 40 Bryan and College Station residents congregate at a workshop space near Bryan's Little League baseball fields. Many of these men and women are retirees and military veterans, some as old as 90. They sit together and bend their backs over assortments of wood and steel — shaping, painting and crafting.
By the end of each night, they will have constructed approximately four hand-powered carts with solid rubber wheels. Those carts will be collected and transferred to a port in Houston. There, they will begin their journey across the ocean. Upon reaching their final destination, volunteers will distribute the carts to villagers in need. Men, women and children who cannot walk will receive that special gift made a world away in Aggieland.
"When you're in a wheelchair, you use your hands to move the wheels forward," explained Margot Newcomb, board member with Mobility Worldwide of the Brazos Valley. "With our [carts], there is a crank that moves the cart forward, almost like pedaling a bicycle."
The carts are all-terrain, can be made at varying sizes and are built to last many years. Mobility Worldwide exists as an international charity organization dedicated to manufacturing and delivering these devices. The organization has 24 volunteer-based cart workshops in the United States and two shops in other countries. Three of the American workshops are in Texas, including the Bryan shop, which produces 300 to 400 carts per year. Locally, much of the materials for the carts are donated by area churches or sold at discounted prices from lumber, steel and hardware retailers.
Dick Witherite, a board member with both the local chapter and Mobility Worldwide international, said that Bryan's workshop has produced 3,500 carts in its 10 years, while the general operation has produced more than 80,000.
"One of the goals that we have as an international board is this: We build about 7,000 in the United States and in Africa [annually], and we want [to increase] that 10 times, to 70,000 carts a year," Witherite said. "That's a lot of people. But there are 7 million people in the world crawling on the ground, and 70 million people who are disabled."
Ken Graalum, board chair for the Brazos Valley chapter, recalled a recent trip he made to Guatemala, where several hundred carts were distributed. He met locals who worked on a macadamia nut plantation, and some disabled workers had to crawl along the ground from machine to machine.
"Giving them carts gives them much more," Graalum said. "Most of these people had the capability to work before they [incurred] an injury or an illness. With the carts, people have the ability to earn a living and be productive members of society."
Graalum and his colleagues noted that many men and women in developing nations are ostracized once they lose the ability to walk.
"I have a brother-in-law who is in a wheelchair, and because we're in the U.S., he has a handicapped-adapted car," Newcomb said. "There are ramps everywhere, and he can get around because of the Americans With Disabilities Act. In the undeveloped world, no such thing exists."
Mobility Worldwide is a Christian faith-based organization with a largely Methodist support base, Newcomb said, though various Christian denominations are represented. She noted that the group does not overtly press evangelism on cart recipients.
"There's no stipulation that you have to go to church or convert to Christianity," she said. "If you need a cart, you get a cart. ... When Christ says, 'Whenever you serve least of these, you serve me,' that's what he means. The least of these [are] these people. They are the poorest and most alone because of their disability."
Despite the passion volunteers have with Mobility Worldwide, locally the organization is facing some obstacles. For years, Mobility Worldwide of the Brazos Valley operated out of a workshop space leased for free through Twin City Mission. Their most recent workshop space was leased to them at a discounted rate by the city of Bryan. However, the city is reclaiming that space in 2020 for other purposes, and Mobility Worldwide will need to find another workshop location by September. Graalum said the space must be at least 3,500 square feet, with rent that will not heavily affect the nonprofit's general operations.
Mobility Worldwide members remain grateful to receive support from the local community.
"[Brazos Valley residents] are really giving people, and they help immensely," Witherite said. "They just need to be educated on who we are, and that is one of our shortfalls as an organization — communication."
Witherite described a recent trip that reminded him why he felt motivated to work with the nonprofit. He said he met a young woman in Guatemala who approached him by crawling to him. She pointed at a cart and then pointed at herself. He nodded to her, and within 20 minutes the volunteers had her fitted in a cart.
"She took off with this huge smile," he said. "And that's just critical. It gives meaning to what I have been doing for 10 years."