More than 400 Hearne Elementary students left school Tuesday with a new handmade blanket and five books for their home libraries, thanks to the local nonprofit Books and a Blanket.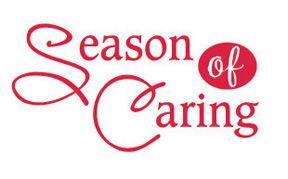 Books and a Blanket began seven years ago as a way for College Station sisters Harper and Maggie Cunningham — then 9 and 7, respectively — to help give their schoolmates books, but it has since turned into a nonprofit working with schools throughout the Brazos Valley.
"We knew that not all of our friends had books at their homes, and Maggie and I have grown up to love reading, and we've always had books in our homes, and we didn't think that it was fair that other kids didn't get that same opportunity," said Harper Cunningham, now 16.
Seven years later, she said, they have given away 120,000 books.
Each year, one school is selected to receive the handmade blankets and quilts created by the Brazos Bluebonnet Quilt Guild and Charles Gilreath. This year, that school was Hearne Elementary School.
"I'm thankful we can get nice stuff for free, and that people made this just so people can have blankets and books," Hearne fourth grader Antonio Martinez said.
Zacaben Simon and Jamarion Tates, both fourth graders, said the opportunity allows them to choose books they want to read, even if it is above their grade level.
"It's fun," Zacaben said.
Jamarion added the blankets also are "comfortable, cozy and warm."
Classmate Mi'lejah Gooden said she and her friends like to choose chapter books to read.
"We love to come to school and read our books," fellow fourth grader Shanterica Turner said. "And you can get better by reading big words. You could read at home, or sometimes you could read at school."
With their blankets in reusable bags, many of the students began reading their books as soon as they picked their five titles.
Courtney Randall said reading is good for her in fourth grade and for all of her classmates.
The experience helps all of the students, from pre-kindergarten through sixth graders, build their home libraries and continue building their literacy skills, Hearne Elementary School counselor Tabetha Stewart said.
Though the school was not able to participate last year, students have benefited from Books and a Blanket for at least five years.
"We're thankful to have this opportunity," she said. "The kids enjoy it, and again, it's building up our literacy program here by providing them with books to take home to read."
Kimbra Washington, assistant principal at the school, said she enjoys seeing how excited the students are to get a blanket and books they can read over the winter break.
"They're just actively looking for things that piques their interest," Washington said. "… It's not chosen for them, but they have their own personal choice of what they want to read. And having five books; that's just amazing within itself. Most people would just be grateful to have one, but they're getting five."
High school students read books aloud to the elementary students before they select their books and blankets, which Washington said she hopes will lead to the students reading aloud at home to their family.
The opportunity is not one Hearne High School senior Damion Dunn had in elementary school. He said he is happy to be part of bringing it to the current elementary students, adding he hopes they will see the high school students as people they can look up to.
Overall, Washington said, she hopes the experience is one the students will keep with them as they continue in school, noting the handmade blankets and quilts make it even more special.
Every year, Cunningham said, she and her sister get letters from students thanking them for their books and blankets. In some cases, the students say it was their only Christmas gift for the year.
The letters have become a big motivation for the pair because those show them the impact they are having on students throughout the Brazos Valley.
"It's nice to know that we could be making a difference in some of these kids' lives," she said. "We have seen studies about how children who are on their reading level by third grade are more likely to graduate high school, and I just think reading is so important for kids and that's one of the reasons we started our nonprofit. … We are just so fortunate that we are able to give to other students, and we just hope that they love their books and blankets and are able to use them throughout the year."