Justin's Dreamz is more than just a nonprofit organization; it is the fulfillment of a dream conceived by Justin Sauls.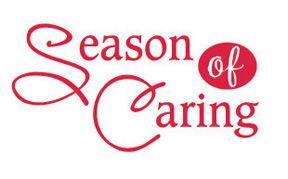 A 2000 graduate of Navasota High School, Sauls had plans to return to Navasota and establish a program that would empower young men in his hometown. The diagnosis of Stage IV Hodgkin's lymphoma, however, meant he did not get to turn those ideas into reality.
"That's why it's Justin's Dreamz, because as his mom, I'm fulfilling a dream that he had, but he did not get to fulfill it," said Justin's mom, Zina.
Zina Sauls took up her eldest child's vision as her own following Justin's death in 2016 at the age of 34.
"Now looking back, I realize that sometimes people will plant a seed, but they will not be there to see the seed grow, and I realize what he was doing," she said. "He was putting the seed in, and either I could do it or not. But once he passed away, I had a yearning to get it started."
The organization was founded in 2017 with a focus on encouraging literacy, especially in low-income communities, and mentoring boys and young men.
One of Justin's dreams, she said, was to graduate college, which he did in December 2014 from University of Houston. His education was so important to him, his mother said, that he took an exam before going to the hospital because he had been having a funny feeling in his chest, which ended up being a cancerous mass.
It was his experience at college that showed him options outside of what he knew in Navasota, and he wanted to share those opportunities with more boys and young men in the Brazos Valley and especially his hometown.
Justin was an avid reader, Sauls said, and because of that and his dedication to education, the organization is focusing first on a reading program that gives students books, backpacks and a reusable water bottle.
"Everybody needs books in their home," she said. For some students, the only access to books they have is at school. "What we've been trying to do is basically try to bridge that gap and try to give books to children."
Sauls said it is emotional delivering the items because of the look on the students' faces when they get their new books and backpacks.
On one delivery, she said, "They were so excited about those books, and by the time we had made it back ... they had went into the house put water in their water bottles, and they were sitting there reading their book."
Though the reading program will continue, Sauls said, they plan to work on growing the mentorship aspect of the organization in 2020. The goal is to empower young men in the community by giving them male role models to look up to, setting up college tours and helping teach life skills they will need.
Board member Lyndon Carter said there can be an expectation that young men, especially in small towns, play sports, be a rapper or become an entertainer. While he supports sports as a former college football player at University of Houston, he wants to make sure students know the other opportunities available to them. 
"There's a lot of men that are doing great, great, great work that we never hear nothing about," he said, beyond the typical lawyer or doctor avenues. "I want to bring that aspect to the table, like teaching young boys how to tie a bowtie. That's something that seems simple, but you'd be surprised that some boys don't know how to tie a tie."
Lataviya Qualls, Justin's youngest sister and the youngest of Sauls' five children, said Justin always tried to help people understand others better by challenging them on their opinions, even if he agreed with them.
Although annoying as a child, Qualls, who is 11 years younger than Justin, said, "As I got older, and we lived together when I was like 23 and 24, I understand more than he was just pushing me to be a better person."
Helping lead Justin's Dreamz comes with mixed emotions, she said, because she is happy to continue her brother's vision, but it is sad to do it without him.
Sauls also gets emotional, but said it is mostly good emotion because she is able to give back in honor of Justin.
Qualls' goal is for Justin's Dreamz to gain recognition and popularity in Navasota and beyond and become a generational thing that students want to be involved in because their brother or uncle was involved.
Ultimately, she said, it is exciting for it to exist and what it could bring to the community.
"At the end of the day, yes, we have all our goals and what I want it to be, but even if for the next 10 years, we meet up on Saturdays and read to the children in the park, that would still making me happy," she said. "… The sky's the limit, but even if it stayed with just the reading I would still be OK because still Justin's Dreamz and reading that book to someone could be more than they could imagine."