Robert and Ann Horton traveled to El Salvador in 2004 to visit an orphanage in need on the recommendation of a medical missionary they knew. The couple from Bryan visited the orphanage in the capital city of San Salvador, met the 30 children living there and were moved to action, Ann said.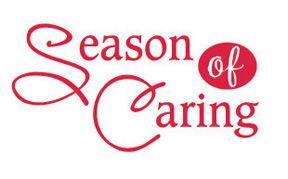 By the end of that same year, the couple purchased 12 acres of land through fundraising in Bryan-College Station with plans to open a new facility for the orphans. They established Shelter the Homeless International Projects (SHIP) with the mission to provide access for those in need to education, economic freedom, clean water and stable living while also learning about Jesus Christ.
The Hortons, married for 46 years, have worked locally as home builders since 1978.
"[The orphanage] took seven years to be built," Ann said. "And the reason that we believe it was because God wanted us to build relationships with our friends [in El Salvador] before we started building. ... And once we got it built, we moved in March of 2011. It has been remarkable what God has done there on that property."
For the past 15 years, SHIP has coordinated multiple weeklong mission trips to San Salvador with churches, community organizations and schools in the Brazos Valley and around the country. Ann said they have included volunteers from California, Colorado, New York, Alabama, Oklahoma, Indiana, Ohio, Florida and as far as Australia.
Robert and Ann, who serve as SHIP's president and international service coordinator, respectively, travel there once a month to assist in ongoing construction and to visit with the community.
As time has gone on, Robert said, the number of children in need of the orphanage dwindled, and SHIP turned the facility into a school named Escuela Luz de Jesus, which now serves 26 children, ages 4 and 5. The plan is to add a new grade level each year through high school, Ann said.
A quality education is difficult to achieve from the public education system in San Salvador due to poverty and gang violence, said Juan Carlos Coto, a 25-year-old resident and a recipient of SHIP assistance.
"I know people in the past that stopped going to school in public schools because it's too dangerous," Coto said, noting that gangs recruit children as young as 12. "When [SHIP] sent us to the private school, like Christian schools, we felt like this was better. ... For a lot of people, like in my case, if SHIP didn't get to the community, I might be dead or part of the gangs, because there is not another way for the boys."
Since 2004, SHIP has provided nearly 150 children and teenagers with scholarships to attend private schools in the city in an effort to empower them through educational opportunities, Robert said. Coto, who graduated from high school on one of the first SHIP scholarships, now serves as the organization's construction manager and leads the weekly Bible study. Coto said his siblings also received scholarships to support their education.
The scholarships are funded through sponsorships and provide funds for school tuition and needs such as uniforms, books, supplies and tutoring, Robert said.
"When you get a scholarship it's kind of like you won the lottery, because it changes your life," he said.
In addition to the school, SHIP has built about 30 homes for families who were living in poverty on the land that the Hortons acquired. Through fundraising and community outreach with the Rotary Club of Aggieland, SHIP built a well to provide clean water to the surrounding area. SHIP also operates Ester House, a living facility for high school- and college-aged women to safely pursue education.
A work center on the property in San Salvador provides local women the opportunity to learn how to sew and to get the materials and equipment to create bags and clothing to sell. Coto said his mother received workforce training through the sewing ministry. Items created by the women are also sold at stores in San Antonio and Houston, at Baylor Scott & White Medical Center in Temple and locally at Village Foods & Pharmacy in Bryan, Ann said.
SHIP operates two "SHIP shops," one in San Salvador and a location in Bryan at 2905 Cavitt Ave. The consignment shops provide clothing, household goods, toys and other items for people in need in both San Salvador and Bryan. SHIP sends two shipping containers of items donated at the Bryan location to San Salvador each year, including fabrics for the women's sewing ministry and chairs for Escuela Luz de Jesus, Robert said.