When police, firefighters and medics face battles of their own outside of work, a local organization is dedicated to backing them.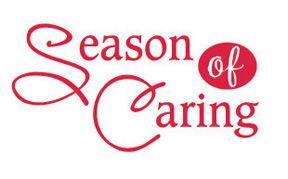 The Brazos Valley Thin Blue Line Foundation, a nonprofit born from the charitable motorcycle club of a similar name, has been in operation over a year, continuing the club's fundraising tradition for first responders in crisis.
Just under two dozen local first responders have found community in the Brazos Valley chapter of the Thin Blue Line Law Enforcement Motorcycle Club since 2014, regularly participating in charitable efforts. When a local first responder has faced a serious injury or illness or experienced a house fire, the motorcycle club raised money for the recovery.
"We cover fire, EMS and law enforcement," said Dale Cuthbertson, a retired Bryan police officer, motorcycle club member and foundation treasurer. "If any responder is involved in some life event, we help them."
Eventually, members of the club decided to form a nonprofit, and the foundation began in 2018. It is a mix of club members and nonmembers and is open to first responders and civilian participants.
"A lot of times when you have a motorcycle club, and when you're out asking people to donate, a lot of people are hesitant because they don't know where the money is going," said Eric White, a former police officer in the Tarrant County area, club member and foundation president. "... We felt like we needed to create a foundation that is legal and binding, showing what we were using the money for and continuing what we were already doing."
Members of the foundation and the club have helped people in different ways. This has included purchasing home health equipment for a retired Bryan police officer with amyotrophic lateral sclerosis (ALS), giving money to a local firefighter who was injured in a fire, and providing funding for fuel for a first responder traveling to Houston for cancer treatment.
"We have had responders' immediate family, like spouses and children, who were sick, and they had travel expenses and other things insurance just doesn't cover," White said. "... We had a deputy this past year whose house burned down, and there are things [they] needed, like clothes. Everything went up in flames."
When a first responder is nominated to benefit from Thin Blue Line, often by a co-worker or loved one, the foundation's board reviews the case. If a need is confirmed, White said the organization can move forward and present funding.
Rayse Richardson, a Bryan firefighter, has long battled brain cancer and has often had to miss work because of surgery and chemotherapy. In 2017, Richardson said he was paid a visit at work by a group of bikers he did not know. They gave him a $500 check, which helped cover chemotherapy costs that he said were not fully covered by his insurance.
"I guess the word would be overwhelming," Richardson said. "It's overwhelming that anybody would care enough, I guess, to put it to a vote and do all the research and all that just to surprise somebody and give them money. It's a pretty awesome thing."
While all of the foundation's funds are used to help first responders, the motorcycle club from which the nonprofit was created also partakes in other efforts. Each Christmas season, the club visits the children served by Still Creek Ranch, bringing them toys that the club members purchase on their own.
"Several years ago we participated in the Harley-Davidson toy run, and one stop we made was at Still Creek Ranch," Cuthbertson said. "When we saw the happiness, saw the kids' eyes light up after seeing the motorcycles, our leader, Mike Burkhalter, fell in love with the kids and said, 'Let's do something for the kids.' "
The club assists the foundation in operational expenses and raises money for it through a charity bike wash, gun raffles and individual donations. The foundation also received more than $1,600 this year from the Brazos Valley Gives charity campaign. White said the last several recipients of financial assistance from the foundation have given back and made donations.
"They basically looked at it as, 'OK, you've helped me, and now it's my time to give to you so you can help someone else,' " White said.
Cuthbertson and White both expressed a sense of duty to care for their peers.
"We want to reduce stress from everything," White said. "If you're struggling because something happened to you such as a house fire, or your spouse or children are sick for a period of time, it drains your bank account. But being in a first responder's position, you're already stressed because you're dealing with the job. ... We want to create a better environment for being at work and at home."
Note: A previous version of this story incorrectly stated the agency Eric White had worked for.