A group of women in the Brazos Valley has come together to donate thousands of dollars this year to support nonprofits of all types.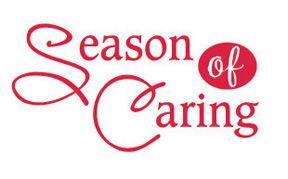 This was 100 Women of BCS' first year of operation and it raised $45,200 that went to three community organizations. The premise is simple — members attend three meetings per year in which they donate $100 per meeting to a nonprofit that the group votes to support. 
It's an idea that 100 Women of BCS president Lauren Connally thought up with a friend from San Antonio after hearing that these types of efforts were being made across the state. Connally and her friend started organizations in their respective communities. 
In year one, 100 Women of BCS had 151 members, and will likely see higher participation levels when the enrollment process begins at the start of next year, Connally said. 
"Our group is made of so many wonderful women, each unique, but we have a common goal to fight for the things we believe in and the community we live in," Connally said. "We are excited to see where 2020 takes us and how many more positive impacts we can have on the B-CS community."
Members of the organization can nominate a nonprofit, and about 15 nominations are made each time. Three of the nonprofits are drawn at random, and those who nominated them must make a five-minute pitch to the group explaining what the money would go toward. Members are not allowed to bring any presentation materials with them or invite special guests to speak. 
After pitches are made, members in attendance vote and everyone writes a $100 check for the nonprofit that wins. If members miss the meeting, they are asked to send a check within seven days so all funds can be compiled and hand delivered to the selected nonprofit. 
There is no cap on the number of members. Women who wish to join sign up for a one-year commitment, agreeing to write three $100 checks during the year. 
This year, the organization supported Unlimited Potential, UnBound Bryan College Station and the College Station ISD Education Foundation. Since 100 Women of BCS does not permit funds to be used on salaries or administrative fees, Connally said all the donations go toward specific needs for each nonprofit they support. 
In March, the CSISD Education Foundation became the first recipient with a donation of $15,100. Foundation director Teresa Benden said the money was put toward Chrissy's Closet, which provides free clothing and personal hygiene items to families in need, and the Amy Anderson Literacy Legacy, which provides pre-K students with funds to buy reading material at their school book fair. Thanks to the donation from 100 Women of BCS, the literacy program was expanded to include kindergarten students.
Benden said she is grateful for the funds because she sees first-hand how it helps local children, from a student who goes to sleep hugging his books to a grandmother who gets clothes and school supplies from Chrissy's Closet for her grandchildren.
"I was very optimistic but also very humbled to be selected as the first nonprofit to be supported by this amazing group of women," Benden said. "It's exciting, and we are so grateful to have something like this to impact our community. We're just glad to be a part of it."
UnBound Bryan College Station — an organization through Antioch Community Church College Station — was awarded $15,100 in May. UnBound originally started in 2012 at Waco's Antioch Community Church, and the local chapter was created in 2017. The group aims to combat human trafficking through awareness, professional training and survivor advocacy.
In October, Unlimited Potential received 100 Women of BCS' final donation of the year — $15,000. The organization helps youth who have aged out of the foster-care system with mentorship, life skills training, clothing and other items. 
Unlimited Potential interim program coordinator Kate Mason said the money has opened doors to help area youth in unexpected situations. She recalls a time the organization was able to get a young man a meal to eat and a place to stay using the funds from 100 Women of BCS. It was a service she said would not have been possible without that donation.
Connally said she is happy that the organization provides an opportunity for people to give back despite financial or time restrictions that would normally prevent them from volunteering or regularly giving large donations.
"Our members strongly believe that we can rise by lifting each other up and supporting needs directly in our community," Connally said. "The most wonderful thing about this group is that it doesn't matter if you have a lot to give or a little; when we gather to work together our impact is huge."