Ask Bryan Police Sgt. Chris Reyes why he's involved in so many charities and social activities, and he'll probably say it's because he can't say no when people volunteer him for something.
But those who have known the 32-year-old since he was growing up in government housing in Bryan say there's more to it.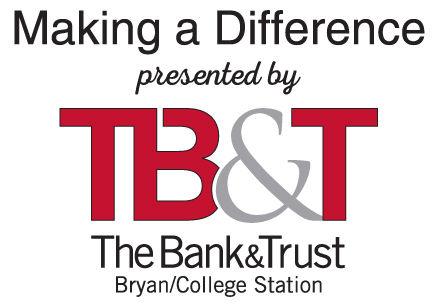 "Things at home were not easy for him and his mom and sister," said Christina Richardson, the director of advanced academics for the Bryan school district. Richardson was a teacher at Bryan High School when Reyes was a student there. "They were homeless at one time. But he had a resistance that, if I could bottle it up and give it to other kids, it would work miracles."
Reyes and his family didn't always have a viable place to stay in Bryan. He remembers moving in with his aunt temporarily when his stepfather, who now lives in Mexico, was arrested. But he kept his focus on his goals, preparing for college and staying active in extracurricular activities, such as
mentoring elementary school children through the Peer Assistance & Leadership group.
Richardson said Reyes was asked to speak to a crowd of more than 1,000 adults while he was in high school as a representative of AVID, the college preparatory program in which he was enrolled.
"His [attitude] wasn't forced. It was just so natural to him. He was a great role model to the other students."
Reyes was the first to go to college in his family. He graduated from Texas A&M with a degree in sociology in 2009, and he knew he wanted to be a teacher or a police officer.
"A teacher had impacted me," Reyes recalled. "I was going down the wrong path, and they impacted me. I also had a lot of negative interactions with officers while growing up, and I wanted to do something to change that stigma, that outlook."
Reyes said those interactions included watching as various family members were arrested. But when he joined the police department in 2010, his mom and sister couldn't have been prouder, he said. Richardson noted that one of the first things Reyes did with his paychecks was buy his mother a car.
For the first three years of his career, Reyes was on patrol. He then moved to the Neighborhood Enforcement Team, which works with homeowners' associations, neighborhood associations, businesses, neighborhood watches and school programs. The officers engage residents with events such as National Night Out in an attempt to prevent crime. Reyes returned to patrol when he was promoted to sergeant in September.
Reyes said his favorite part of the job is working directly with residents.
"[Policing] gives me a lot of opportunity to give back while protecting the community," he said. "A lot of people we interact with on the streets live in what I grew up in. I can kind of empathize with them and serve them."
Bryan police Sgt. Jason James said Reyes has the ability to relate to people, particularly kids, he encounters on the job.
"He grew up here in an impoverished area," James said. "He can explain to people [in poverty] how he's been there, too, and talk about why the police are doing what they're doing."
Before he transferred back to the patrol division with his promotion, James said Reyes had made a memo for the NET team about how officers can interact with troubled youth and how to talk to juveniles about overcoming struggles. Reyes has worked with Bryan school dropouts, and in 2018, he participated in a summer program for poverty simulation at Rudder High School. Reyes has taken on a larger role with the local Special Olympics, helping James organize events. He also speaks at panels on Texas A&M's campus about race relations and poverty, and he's met with incoming Aggie football players to encourage them to make good choices.
"Law enforcement is not his mindset," James said. "He wants to help the community as a whole. He has a servant's heart and wants to do all he can for the greater good."
Reyes was named "most outstanding officer" this month from radio station Candy 95 after online nominations and voting. James said since 2015, Reyes has been awarded by the police department for his actions in catching robbery suspects, his efforts on the burglary task force and his investigations into family violence.
Reyes is also a member of the department's crisis response team and he serves on the honor guard. He was asked to speak this past year at the graduation ceremony for the Mary Catherine Harris School, the Bryan school district's alternative education campus.
Reyes serves as president of the Brazos County First Responders Association and is on the board of the Brazos Valley Food Bank.
"The Food Bank helped my family when I was growing up, and I want to pass this on to them," he said.
One of the challenges Reyes faces as an officer is seeing family members still in trouble with the law. He said he's seen his cousins being put into handcuffs.
"This [career] gives me an opportunity to take care of my mom, sister and my grandma, and I've explained to my [relatives] who do get in trouble that I'd have to enforce the law in order to provide for my family," he said.
Reyes' work ethic has earned him the respect of colleagues, even those in other departments.
"He is interested in the community he is sworn to protect, and [for him] that goes beyond his regular Monday-to-Friday, nine-to-five hours," College Station Police Department Assistant Chief Chuck Fleeger said.