More than 1,500 area teens filled Merrill Green Stadium in Bryan on Wednesday to join in prayer, worship songs and fellowship as part of the nationwide Fields of Faith event.
Aggieland Fellowship of Christian Athletes, in conjunction with nearly 20 local churches, hosted the nondenominational gathering.
"I think it's a really powerful night, and all the students take something different away from it," said Aggieland FCA event coordinator Amber Rivers. "The goal is to share the gospel."
Though the event — led by FCA leaders and area youth pastors — was geared toward high school students through the lens of athletics, students and families of all backgrounds were invited to participate. The night began with singing and Scripture reading, followed by the shared testimony of five local high school junior and senior students. These teens shared stories of their life struggles with the crowd, explaining how their relationship with God has benefited them.
Jacob Franke, 18, a senior and tennis player at College Station High School, took to the mic and spoke for several minutes about his walk with God. He talked about how he was raised in a Christian household, and as a small child believed that if he followed basic rules, he would be a perfect person. As a teenager, however, he has come to realize that everyone, himself included, will mess up no matter how good a person they try to be, and he feels that life as a Christian should be about much more than just following rules.
"That's not what Jesus is about," he said. "Jesus doesn't want you going through life checking off your to-do list and never really knowing him. He wants you, and he wants your heart."
After the teens spoke, Rudder High School assistant football coach Christopher Hargrove, an associate pastor at a local Baptist church, gave a short inspirational sermon. He encouraged the youths to change the world around them for good.
"Jesus was chosen to change, to come here, to make a difference," Hargrove said. "And that's what game changers do, right there. With this blessing, many have been chosen. We have been chosen, I have been chosen, you have been chosen, and we have been given, been put into, life-changing situations. Yet, if you stand strong and stand on the word of God, you see that the game changer will not leave or forsake you." Hargrove said in his speech that a "game changer" lives humbly, choosing to improve the world by putting the needs of others and the greater good before themselves. He encouraged students to serve one another and answer God's call to live a life for Jesus, spreading the Gospel.
"You have got to be willing to stand and let people know that he is God," Hargrove said. "Be a game changer for Christ, not just a playmaker. ... It is about Christ, and we have to be willing servants to let people know that Christ is who he says he is."
Following the sermon and more worship, hundreds of students made their way from the stadium stands to the football field, where they congregated in small groups around volunteers from local churches, who prayed over them and spoke with them about the thoughts and concerns on their minds.
Fields of Faith began as a national movement with an Oklahoma fellowship in 2002 and continues across the United States as a student-led nondenominational Christian movement. To learn more, visit www.fieldsoffaith.com.
Fields of Faith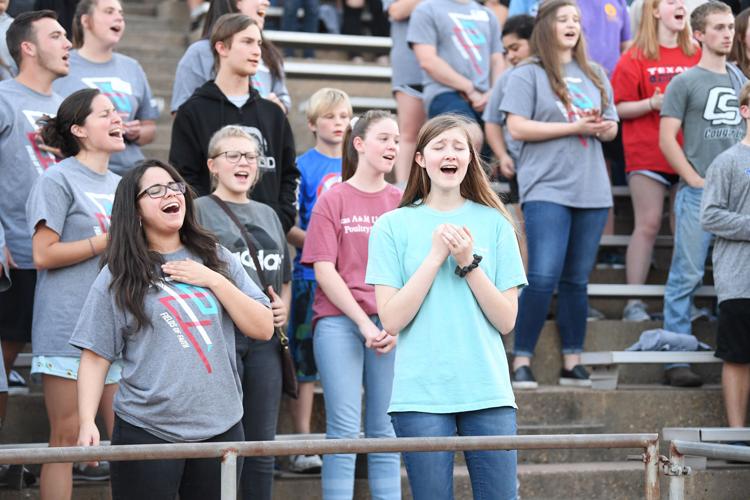 Fields of Faith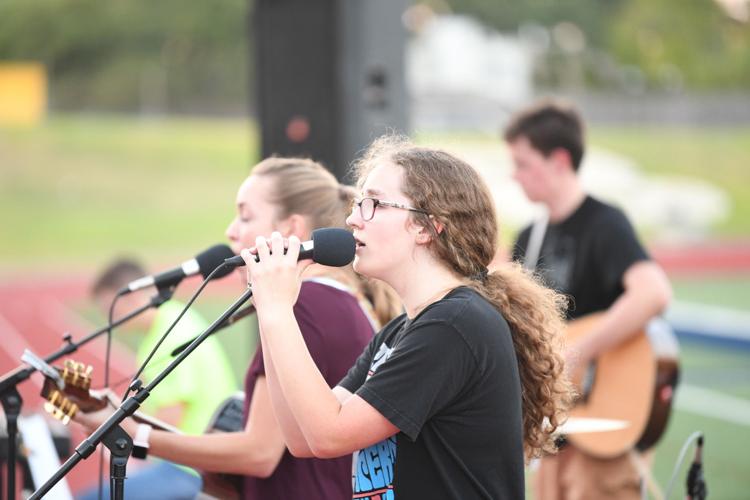 Fields of Faith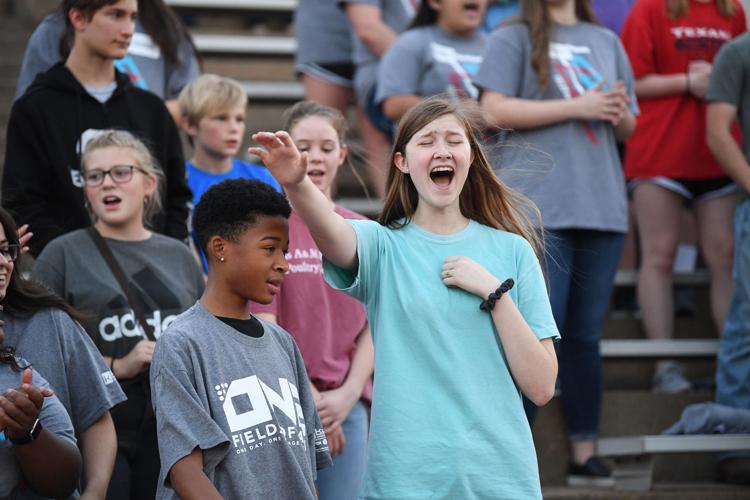 Fields of Faith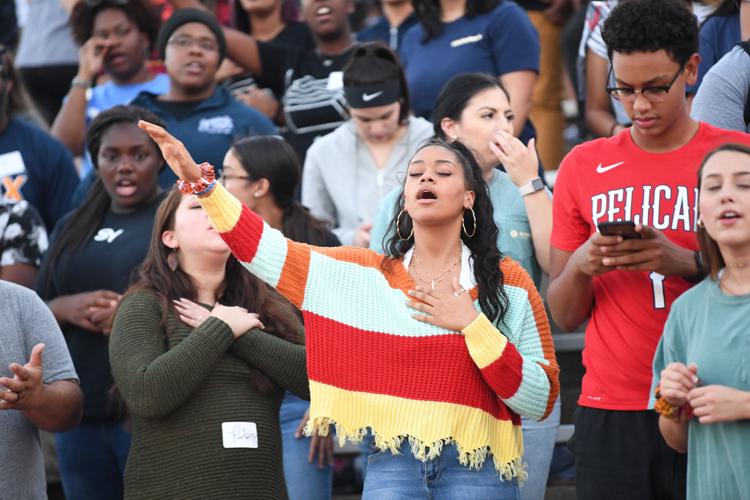 Fields of Faith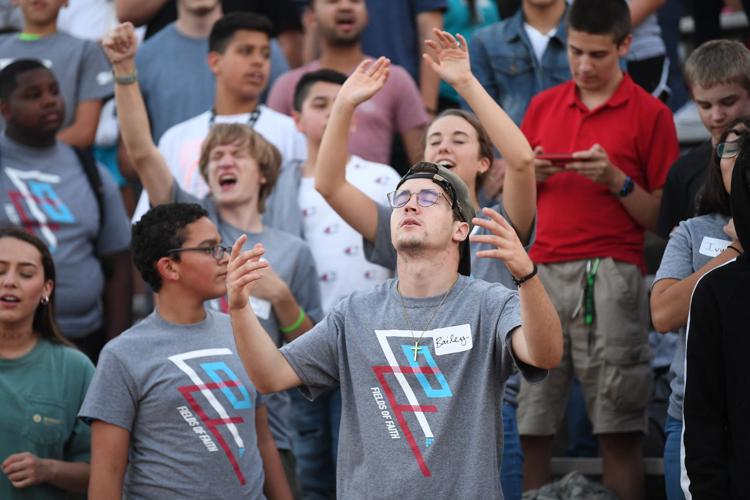 Fields of Faith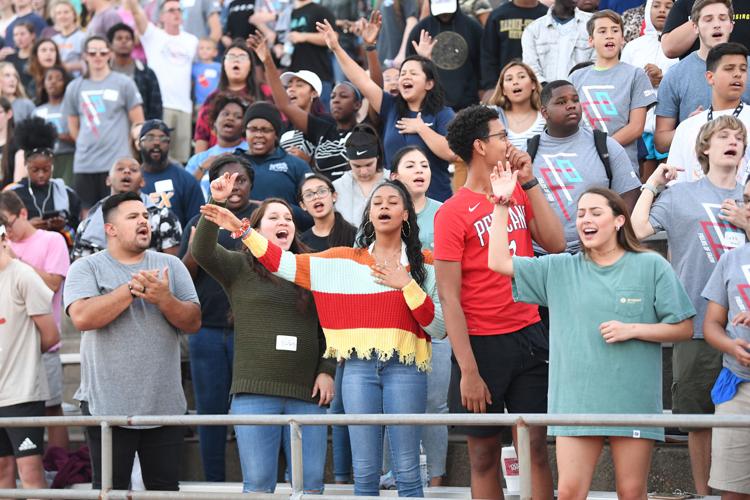 Fields of Faith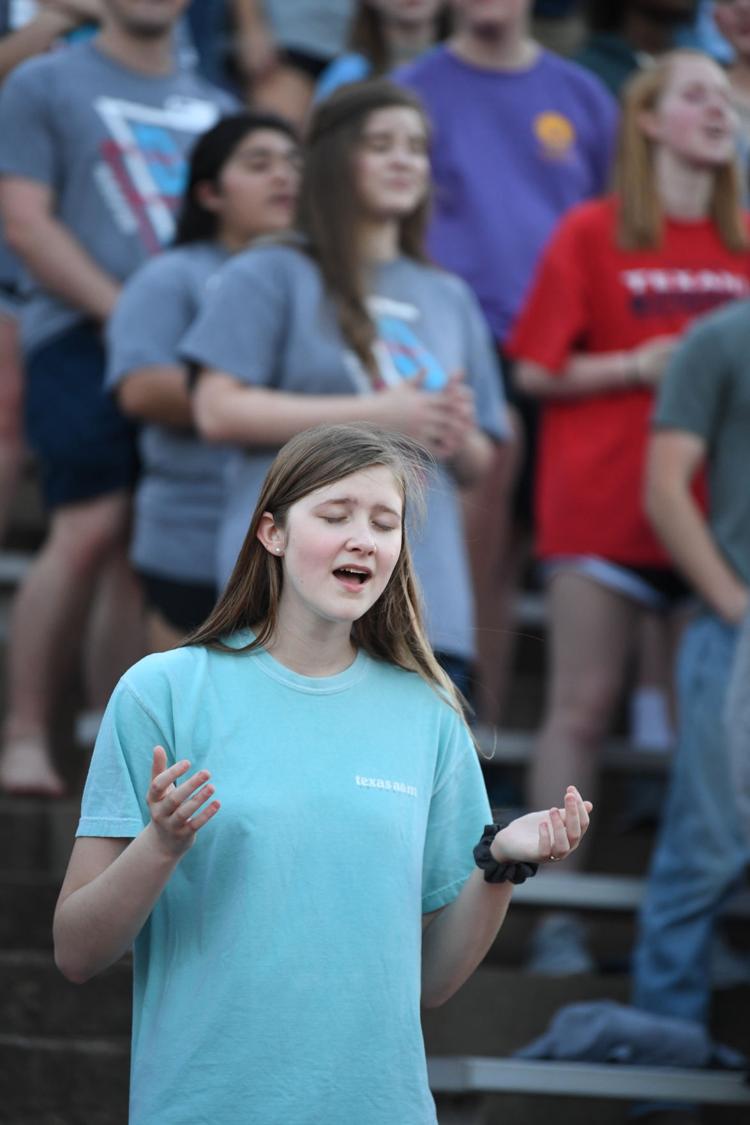 Fields of Faith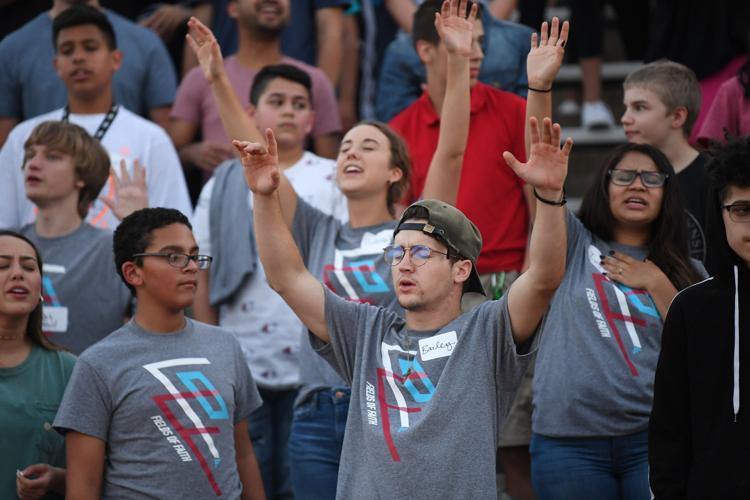 Fields of Faith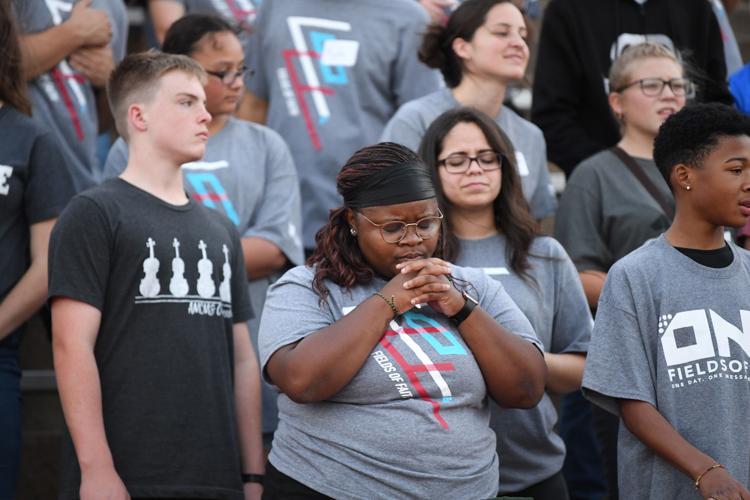 Fields of Faith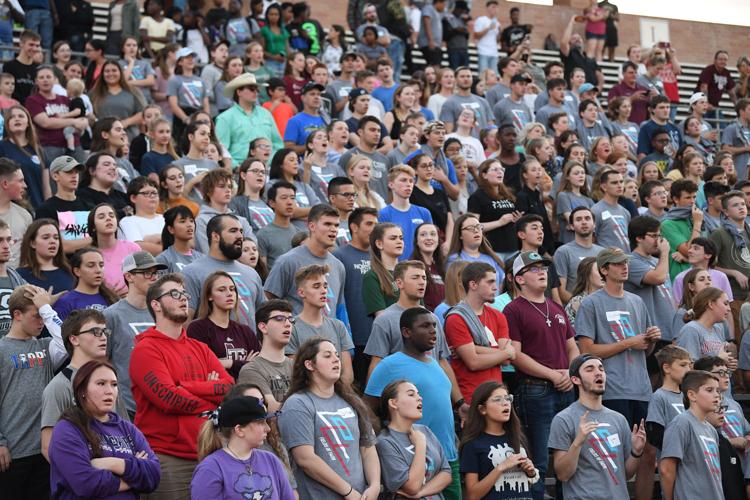 Fields of Faith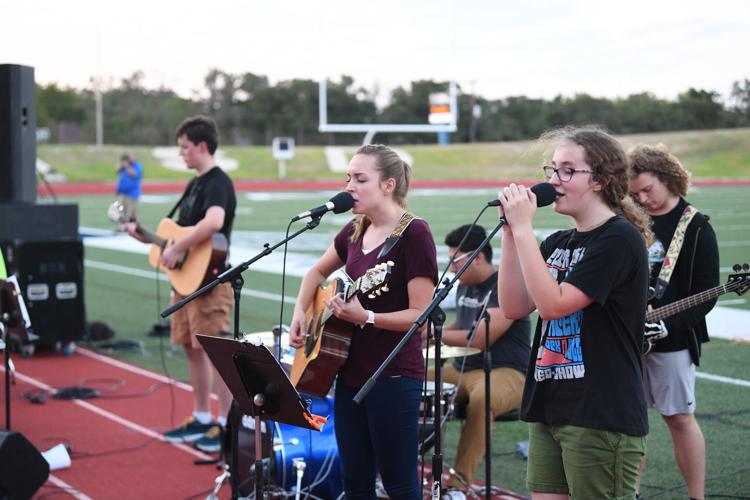 Fields of Faith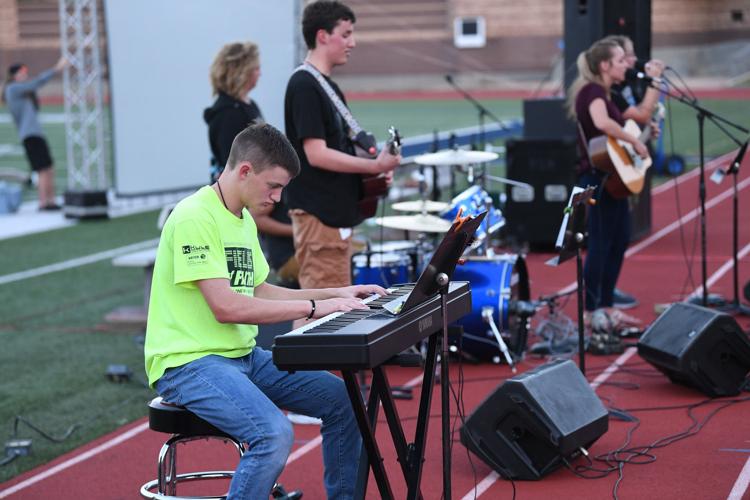 Fields of Faith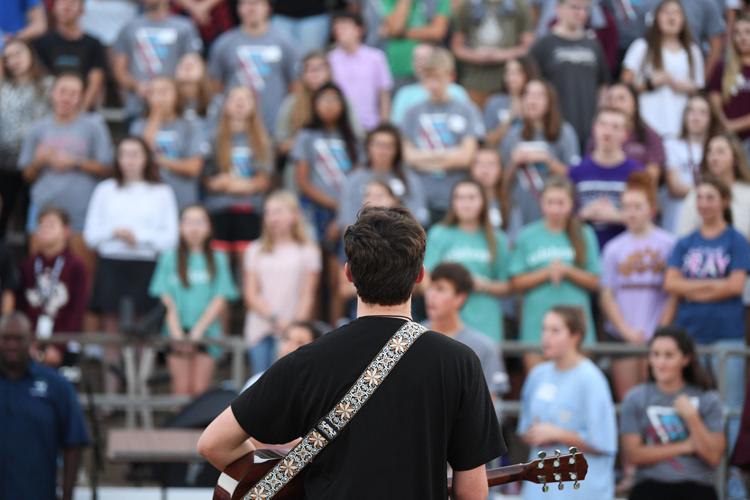 Fields of Faith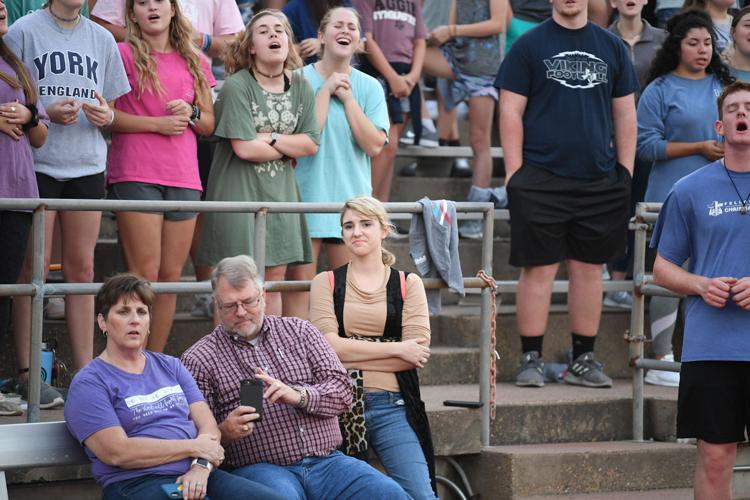 Fields of Faith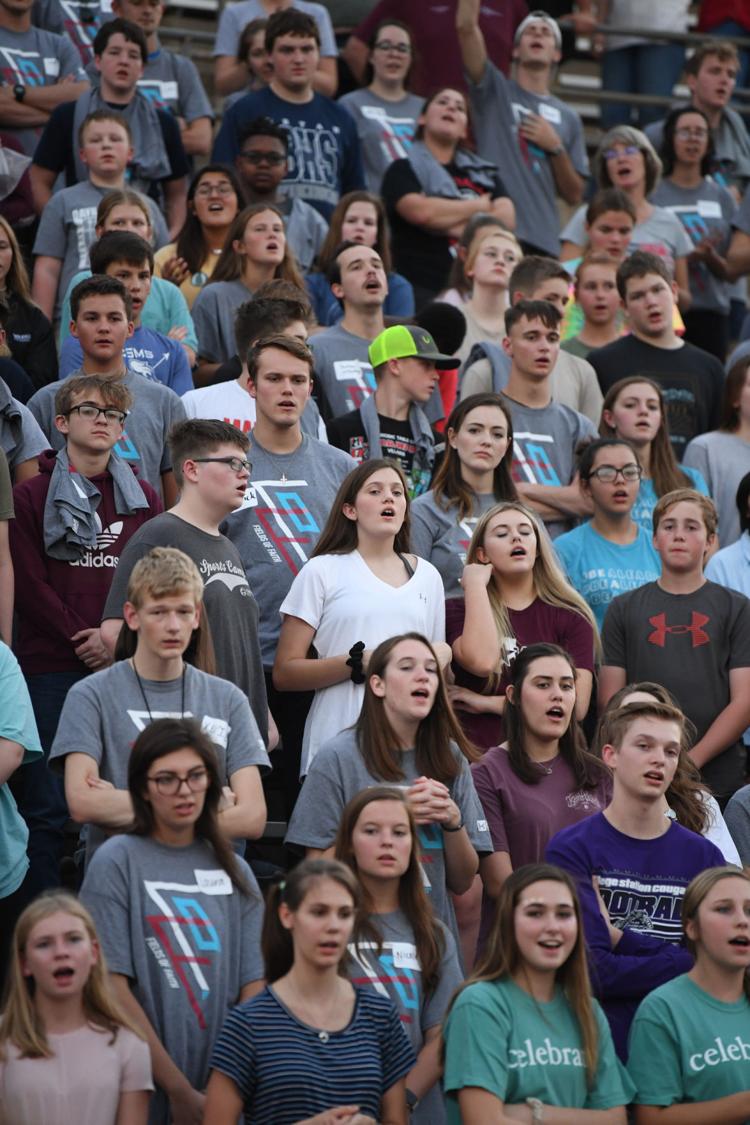 Fields of Faith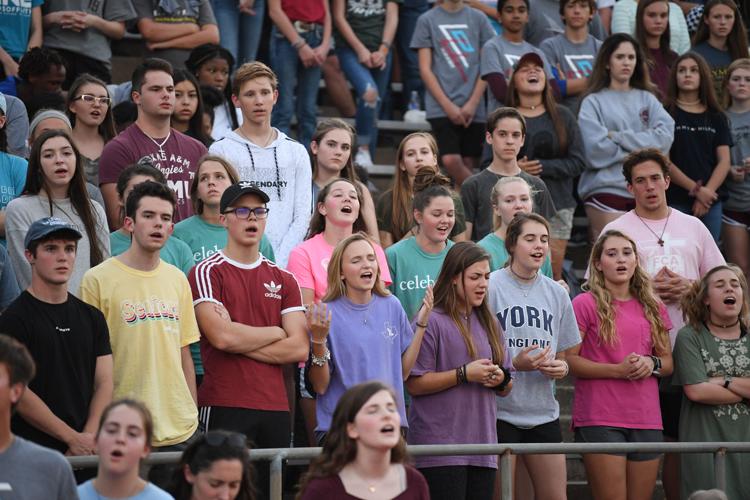 Fields of Faith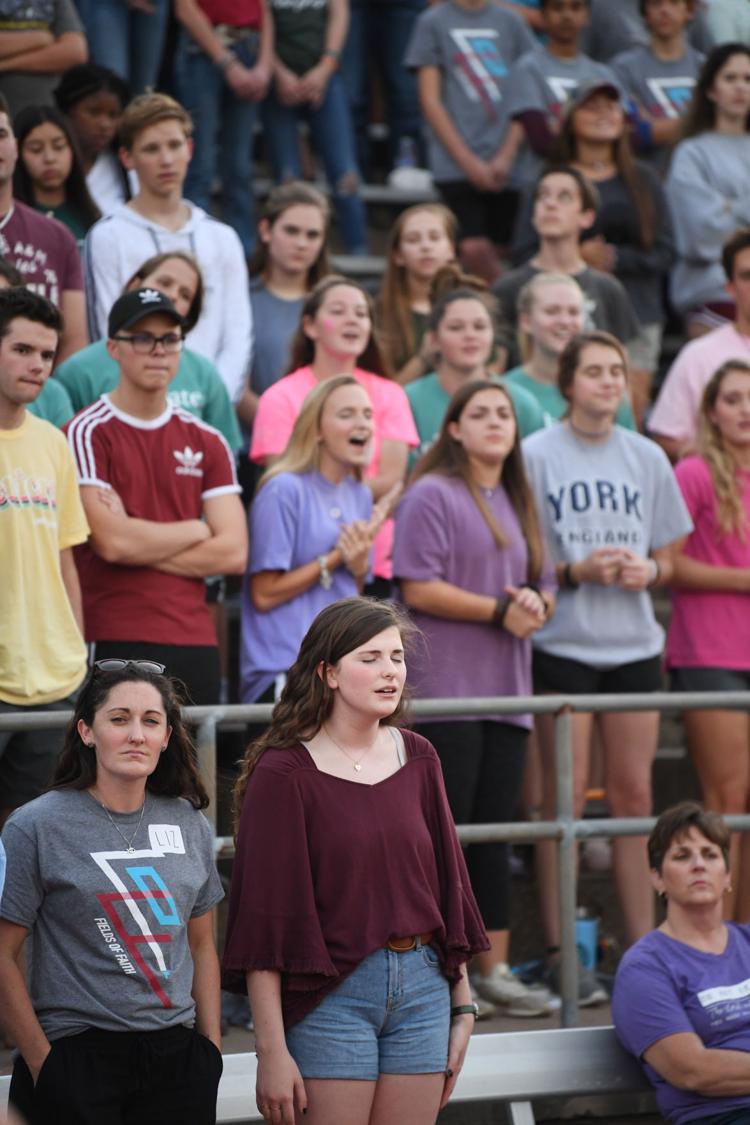 Fields of Faith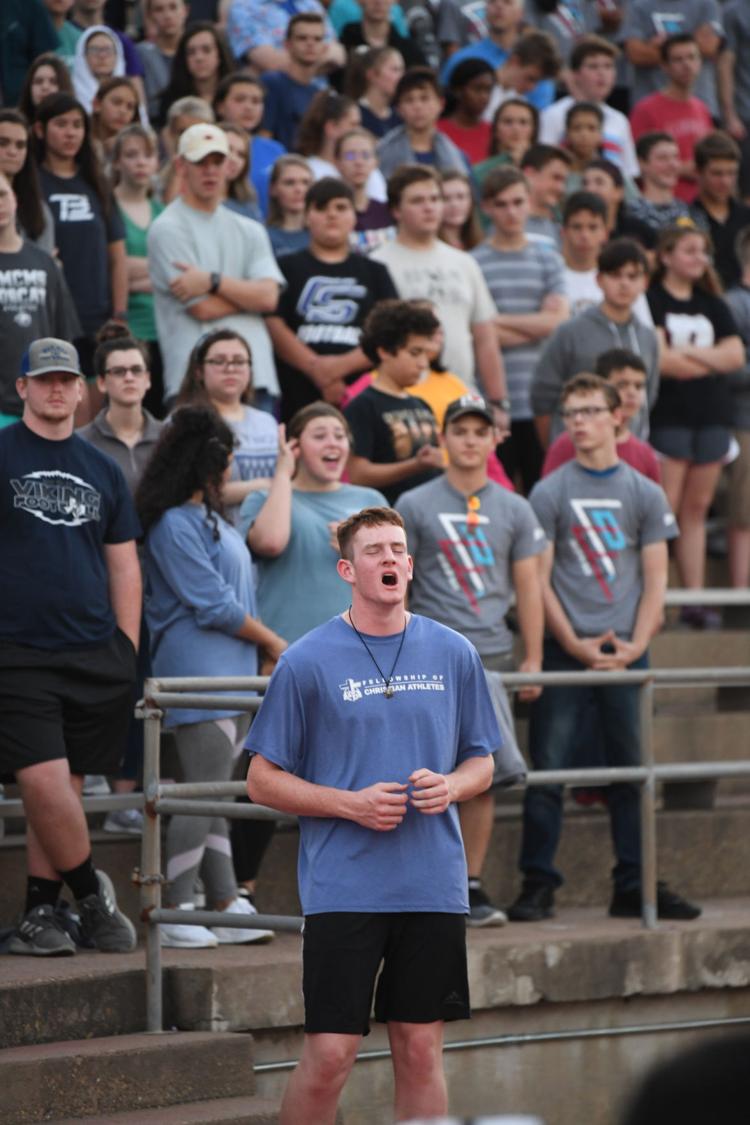 Fields of Faith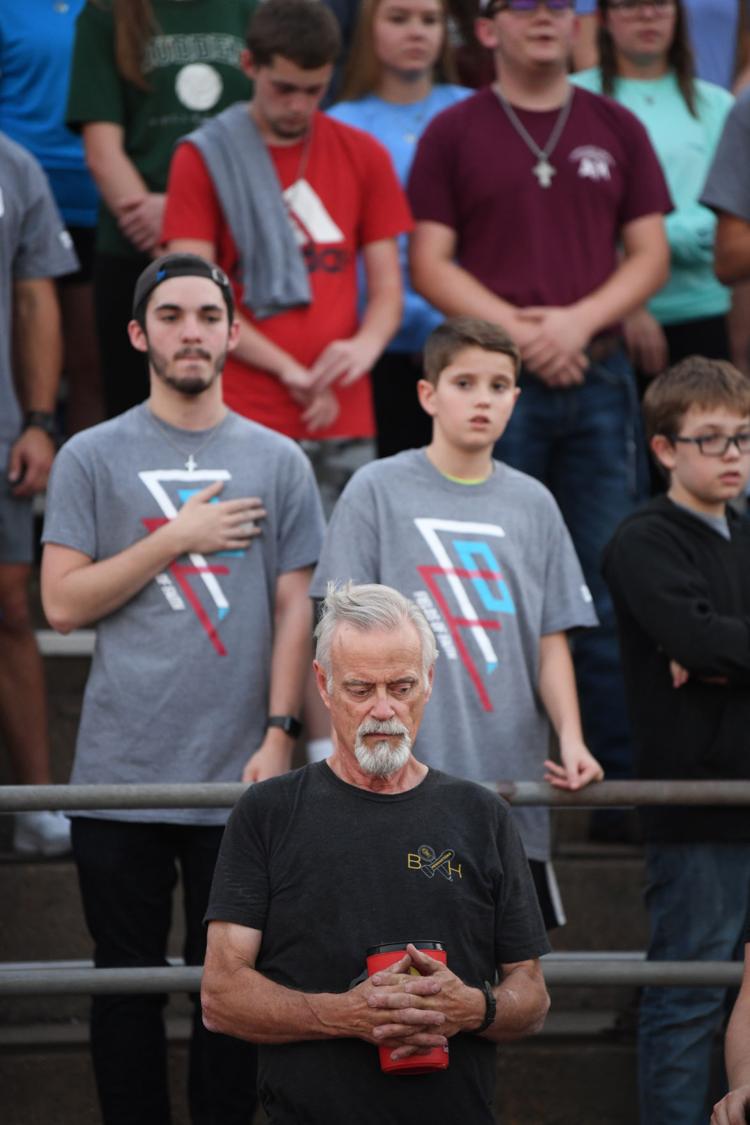 Fields of Faith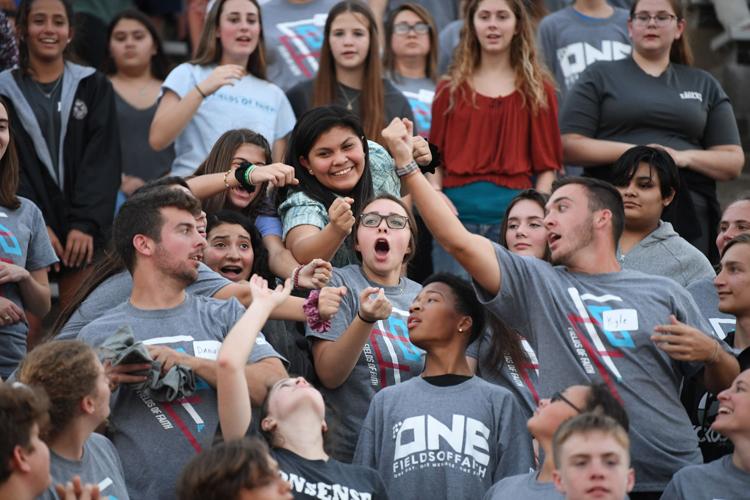 Fields of Faith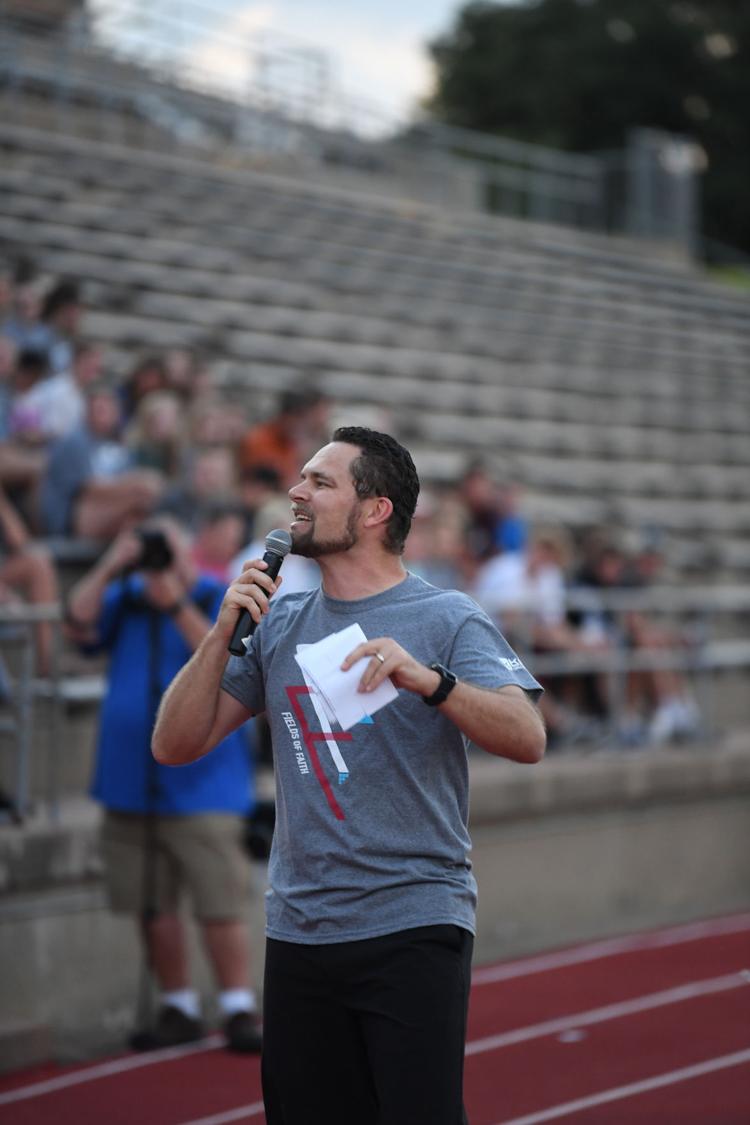 Fields of Faith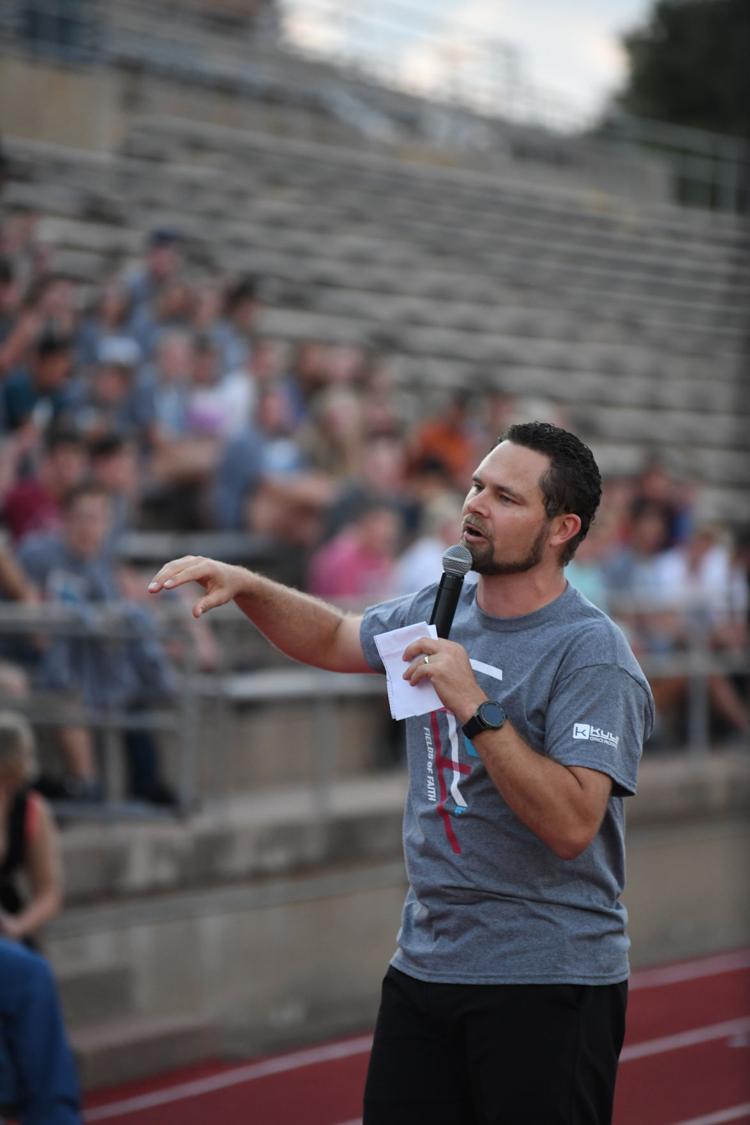 Fields of Faith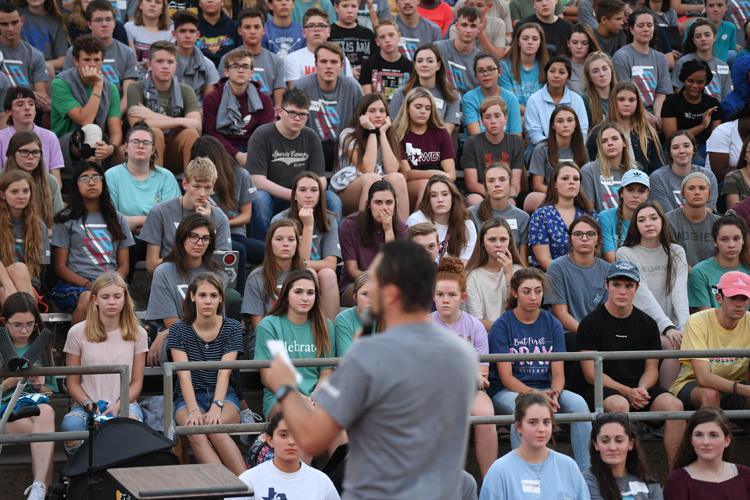 Fields of Faith
Fields of Faith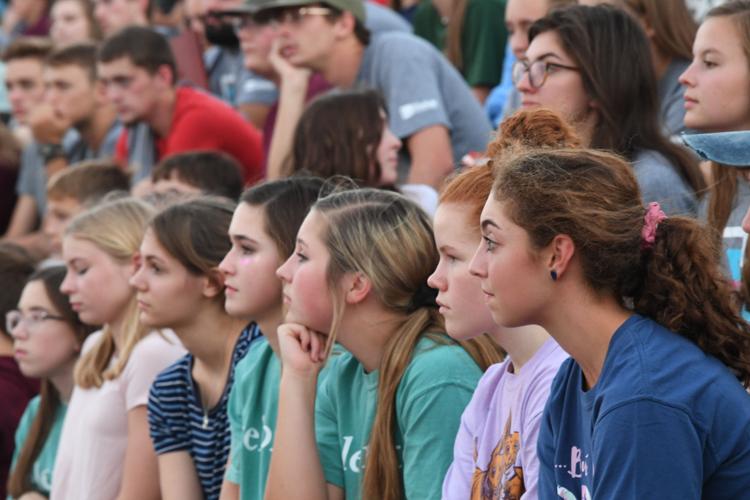 Fields of Faith