When Wayne Sadberry took over a paper route for an African-American newspaper in the 1950s as a fifth-grader, he set out to increase circulation by going into barber shops, diners and restaurants.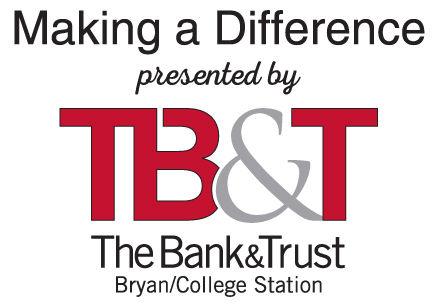 That competitiveness by Sadberry — now the curator at the Brazos Valley African American Museum — helped to double the Bryan circulation of The Houston Informer, said Halcyon Watkins, Sadberry's older sister.
"Through the paper route, we were exposed to the community and began to recognize everyone was so concerned about having the black newspaper," Watkins said. "It gave Wayne an opportunity to communicate with people and realize the difficulties in our communities and develop a better understanding of people and their experiences."
Sadberry has served as curator since the museum opened in 2006. He chooses artwork and helps curate displays that tell the stories of the struggles and successes of the African-American community, both locally and nationally.
Sadberry knows a lot about the community he loves because he's seen a lot of changes. He attended segregated schools in Bryan and went to a segregated military school in Virginia. He served in the Air Force for four years and graduated from Texas A&M in 1971. He ran for Congress in 1982. And he worked for the Brazos Valley Council of Governments for seven years.
"He recognizes the need to represent success and what it has taken for the progress of African-Americans in the Brazos County," Watkins said. "This is why Wayne is so involved [in the museum]. People can't understand why the museum is his life, but he wants to be sure that people see that we have a very progressive African-American community in Bryan."
Sadberry was born in Bryan in 1943. His father was the principal at Washington Elementary School, which burned down in 1971, and his mother was a secretary at Kemp Junior-Senior High School.
"They set the tone for my being involved in the community," Sadberry said. "It was just kind of what I always knew, what was around me. I was very fortunate to meet the people they brought to the house, and the people we met when we'd go to functions with them. So it was part of our growing up and being exposed to that sort of thing."
Janis Atkins, founder of Brazos Natural Foods, said Sadberry works hard to educate people from near or far when they visit the museum.
"I think, truly, he is the heart and soul of the African American Museum," Atkins said. "He has filled so many hats, and even though different people have come and gone, he has been there and filled in for all the positions when need be. He has been the contact person there for the community."
When asked what he does for the museum, Sadberry said, "Whatever has to be done. Empty the trash, do a tour or put up a display."
Atkins said Sadberry is always willing to speak about African-American history, bring in guest authors and lecturers and hold meetings that address such topics as how to register to vote.
"On a personal level, he's such a modest person," Atkins said. "I don't know a more good and kind person. He always speaks well of people or the situation, or tries to find the solution. He's a real asset and jewel for us to have in the community."
In 1984, after Sadberry lost his bid for Congress and while he was working for another political campaign, he was in a severe auto accident. He experienced brain trauma that took him out of the workforce for about six years, he said, and then he had to "start all over again."
Sadberry said that fortunate circumstances led him to start working at the museum.
"It's been a labor of love for me, because I really have some strong feelings for the area," Sadberry said. "I didn't realize that it meant that much to me, so I've been really committed to trying to make it a pretty good museum and make things happen."
The current exhibit at the museum is "Light of the Church: Helping Build the Black Community," which showcases African-American churches in Texas and their influence, specifically in Brazos County. It features items and photographs from the Clyde McQueen Collection at the Cushing Memorial Library at Texas A&M, and utilizes research material for McQueen's book Black Churches in Texas. The exhibit will run through March 31.
"I've tried to identify and put artwork up from around the community where the initial congregation came from, and show what the community meant to the church and what the church meant to the community," Sadberry said.
That's what he does best, Watkins said: tell stories as he remembers them.
"We don't have the black churches anymore like how it was, so the museum is the only thing we have to really tell the story and to preserve it," Watkins said. "He's very passionate about that museum because he wants to tell a true story."