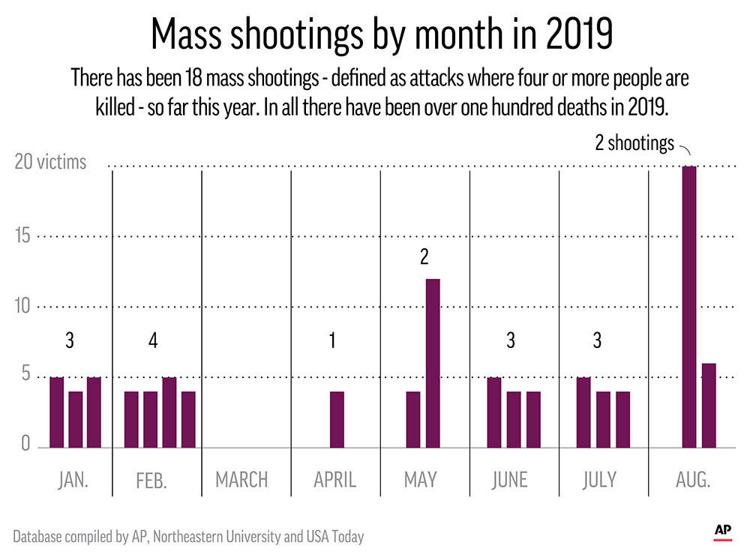 The shootings were the 21st and 22nd masss killing in the United States in 2019, and the fifth public mass shooting. Including the two latest attacks, 125 people had been killed in the 2019 shootings.
The AP/USA Today/Northeastern University mass murder database tracks all U.S. homicides since 2006 involving four or more people killed, not including the offender, over a short period of time regardless of weapon, location, victim-offender relationship or motive. The database shows that the median age of a public mass shooter is 28, significantly lower than the median age of a person who commits a mass shooting of his family.
Since 2006, 11 mass shootings — not including Saturday's — have been committed by men who are 21 or younger.