A small exhibit featuring items from the Cushing Memorial Library and Archives is on display in honor of the 50th anniversary of the Apollo 11 mission and moon landing.
The exhibit features a copy of the final revision of the Apollo 11 flight plan, which was signed and donated to the archives by Gerald D. Griffin, an Aggie from the class of 1956 who served as a flight director in Mission Control for Apollo 11 and was promoted to lead flight director for missions 12, 15 and 17. He eventually went on to serve as the director of the Johnson Space Center from 1982 until 1986.
"You can't tell the story of the American space program without Texas and subsequently without Texas A&M," Associate Professor Jeremy Brett said.
In addition to the final revision of the Apollo 11 flight plan, the exhibit features multiple items from the Olin Teague collection.
Teague graduated from Texas A&M in 1932 when it was the Agricultural and Mechanical College of Texas. He served in the U.S. Army during World War II, was present at the invasion of Normandy on D-Day and served as a congressional representative for the Bryan-College Station area from 1946 until 1978. At the time of the Apollo 11 mission, Teague served as the chairman on the House Committee on Science and Technology.
"[Teague] was a good friend of Lyndon Johnson," Brett said. "He was instrumental in making sure that NASA, and especially Texas because there is such a big presence [in the state], got money for the program."
Included in the exhibit is Teague's invitation to view the launch at 9:32 a.m. on July 16, 1969, at Kennedy Space Center in Florida and a proposal sent to the National Aerospace and Space Administration requesting additional funding for pre-doctoral space and engineering programs at Texas A&M.
There are other items on display from the Science Fiction and Fantasy Research Collection, such as novels dating back to 1640 that explore ideas about life on the moon in addition to models from Maps and GIS (geographic information system) services.
The collection was curated by Wendy Mackey, an administrative associate at the library, with the assistance of Brett.
Mackey said that included in the Teague collection, but not in the exhibit, are letters written by the former congressman's constituents.
"I was trying to convey the ideas of moon versus the progression into having the technology [to go there]," Mackey said, referring to the science fiction novels included in the exhibit that speculate about life on the moon and the juxtaposition of those ideas compared to successfully landing there.
Visitors to the Cushing Memorial Library and Archives will have the opportunity to view the exhibit celebrating man's first steps on the moon through Aug. 16. Entry into the library is free from 8 a.m. until 6 p.m. Mondays through Fridays.
The Eagle Archives: July 5, 1969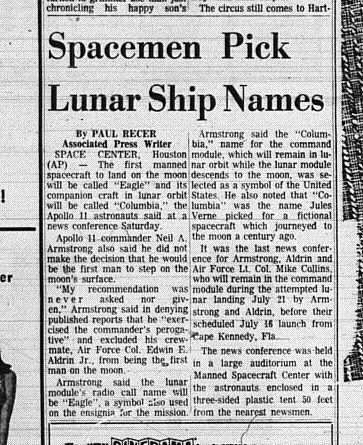 The Eagle Archives: July 6, 1969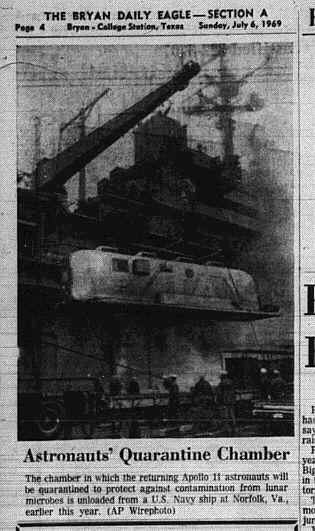 The Eagle Archives: July 6, 1969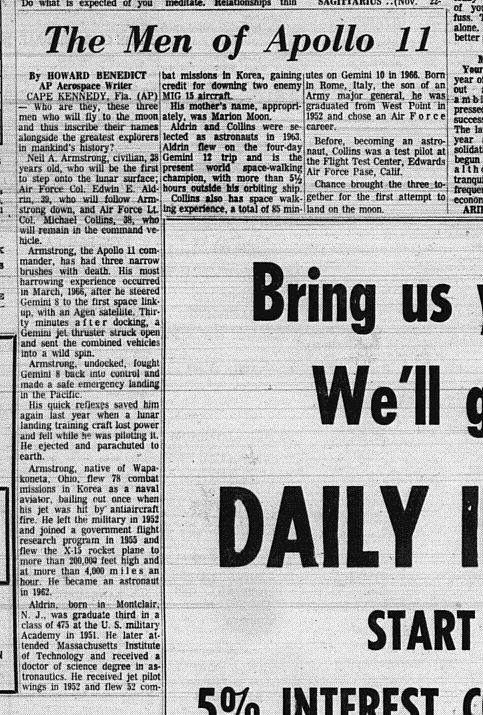 The Eagle Archives: July 7, 1969

The Eagle Archives: July 9, 1969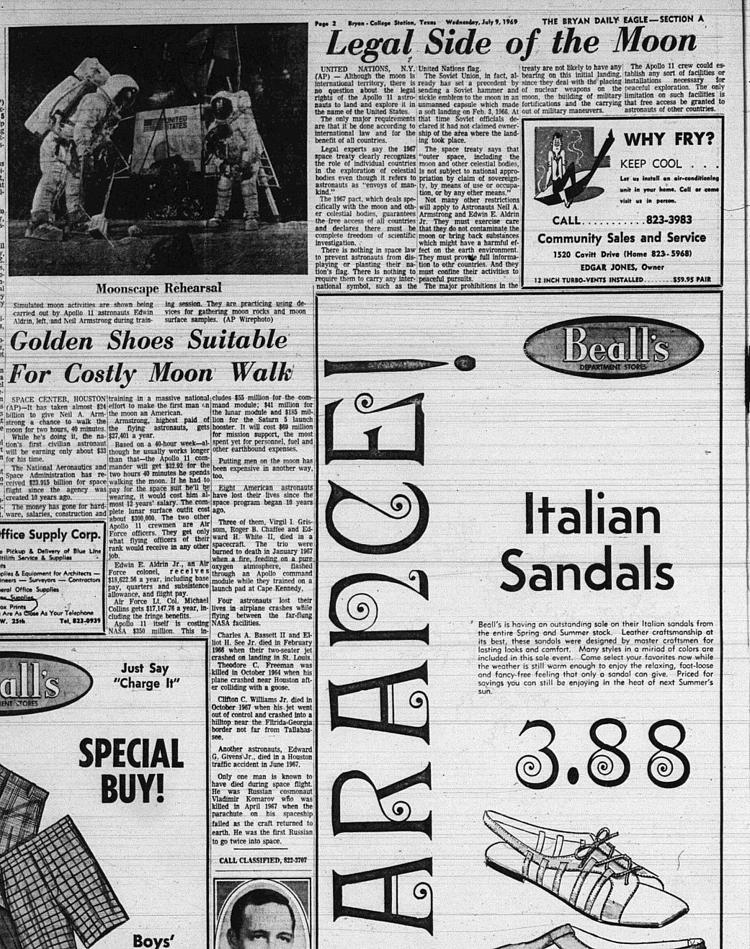 The Eagle Archives: July 9, 1969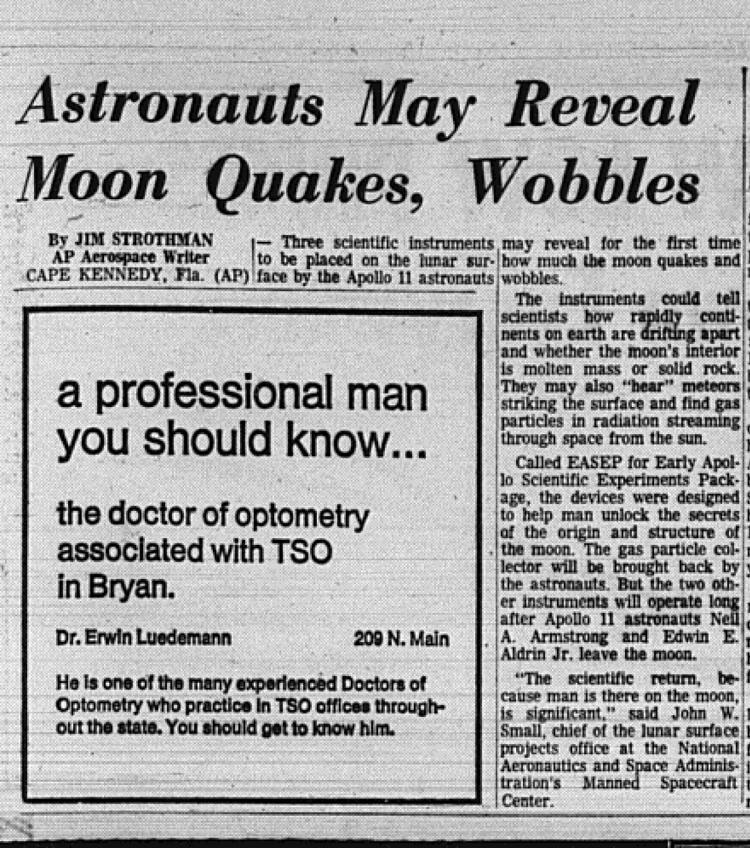 The Eagle Archives: July 9, 1969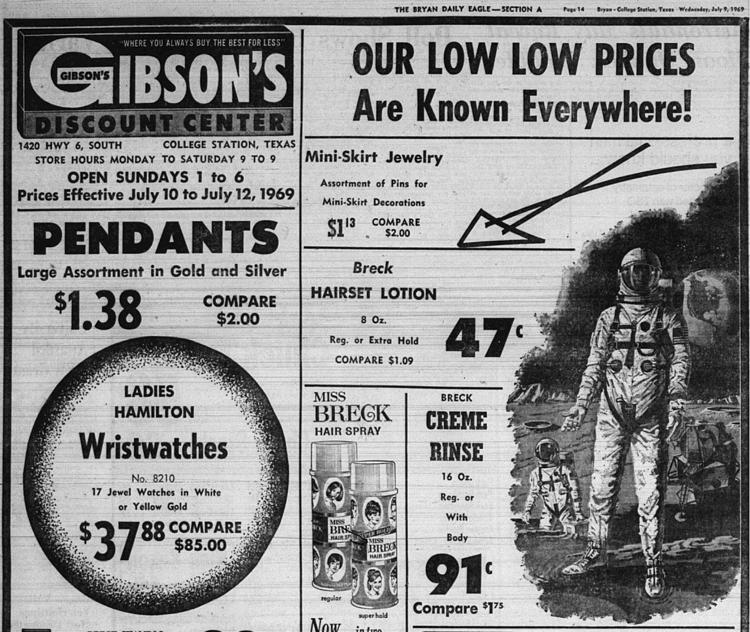 The Eagle Archives: July 9, 1969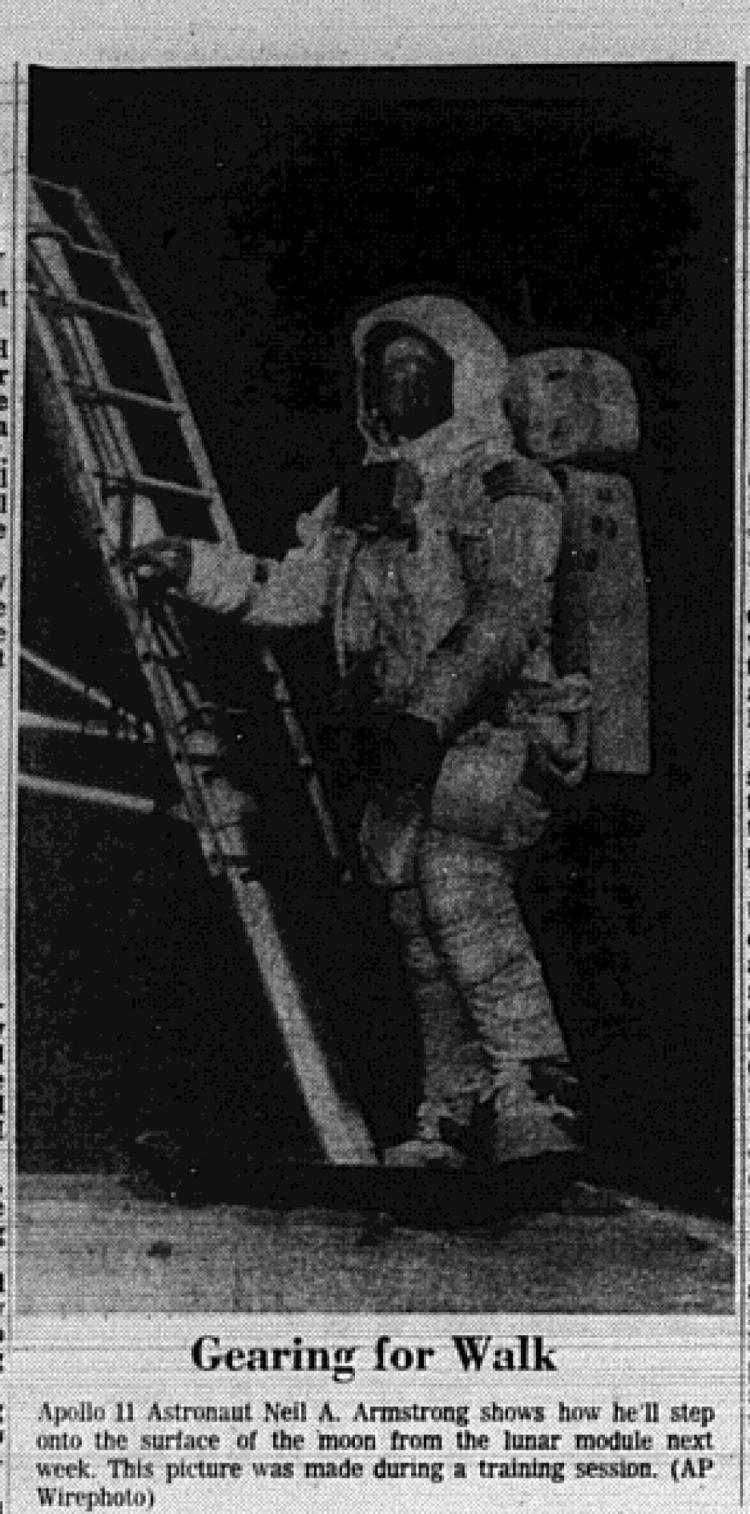 The Eagle Archives: July 10, 1969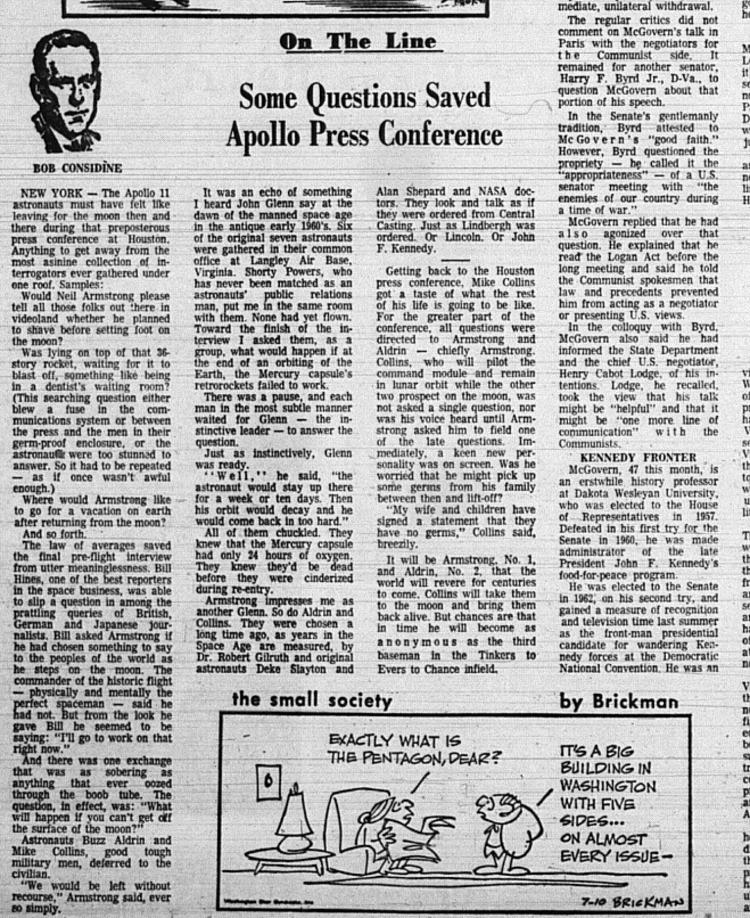 The Eagle Archives: July 10, 1969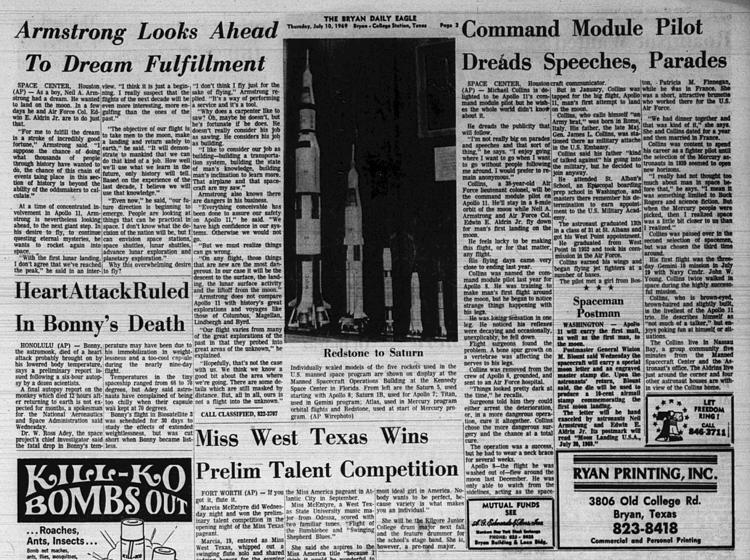 The Eagle Archives: July 11 1969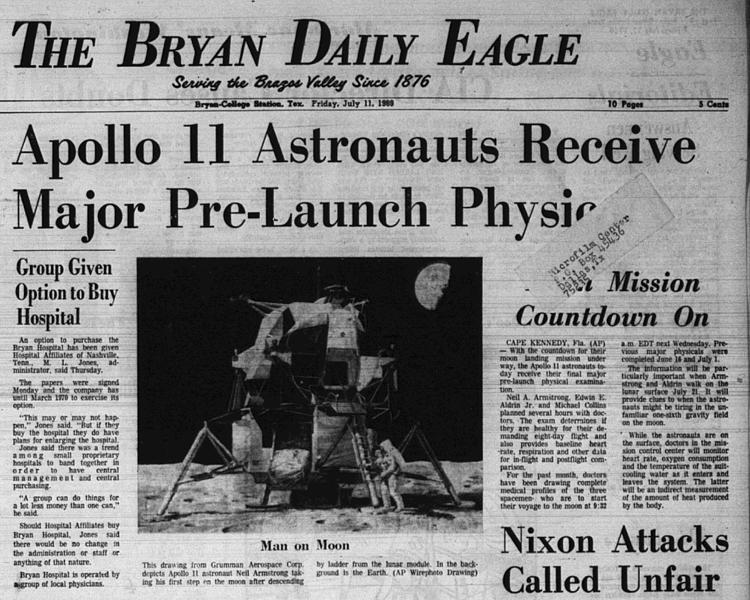 The Eagle Archives: July 13, 1969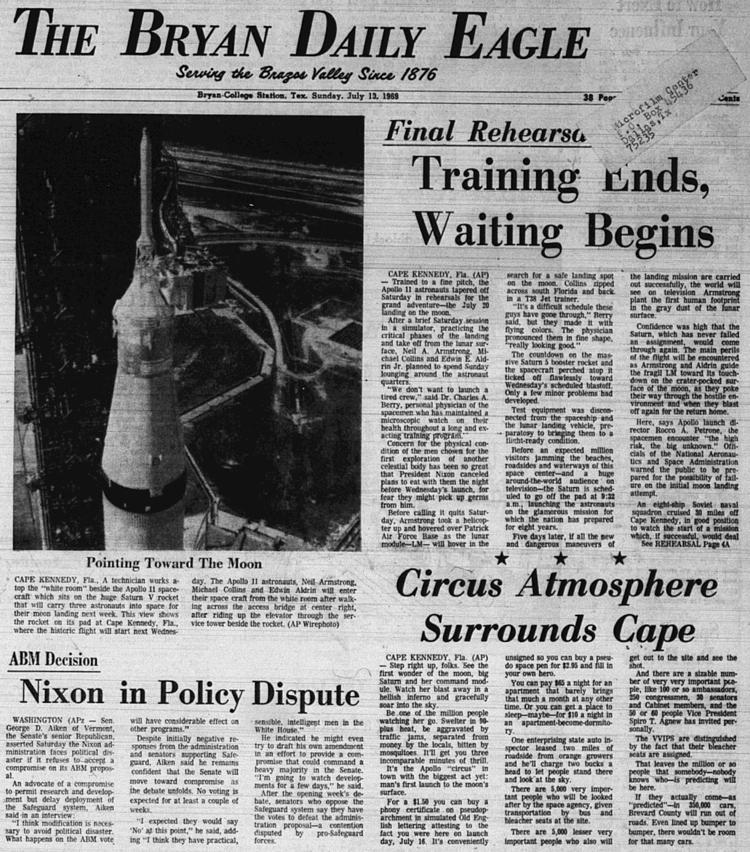 The Eagle Archives: July 13, 1969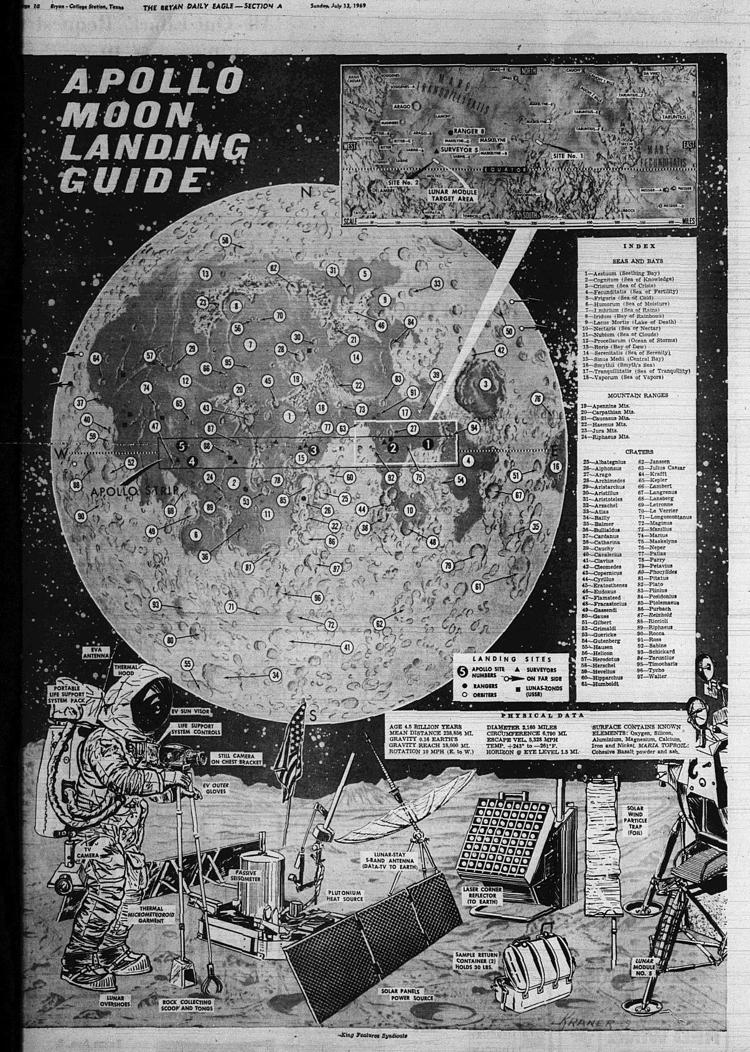 The Eagle Archives: July 13, 1969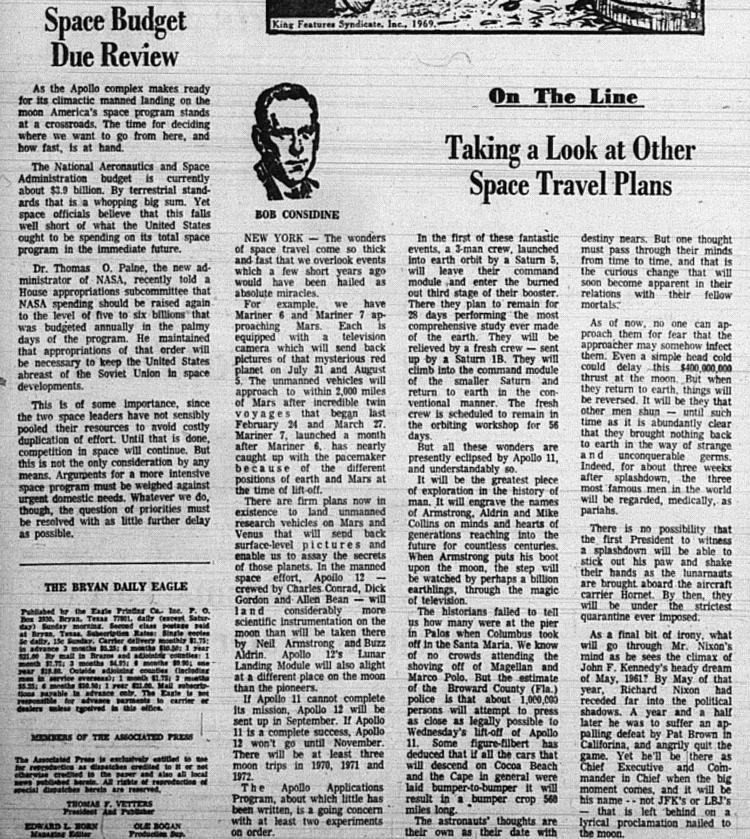 The Eagle Archives: July 13, 1969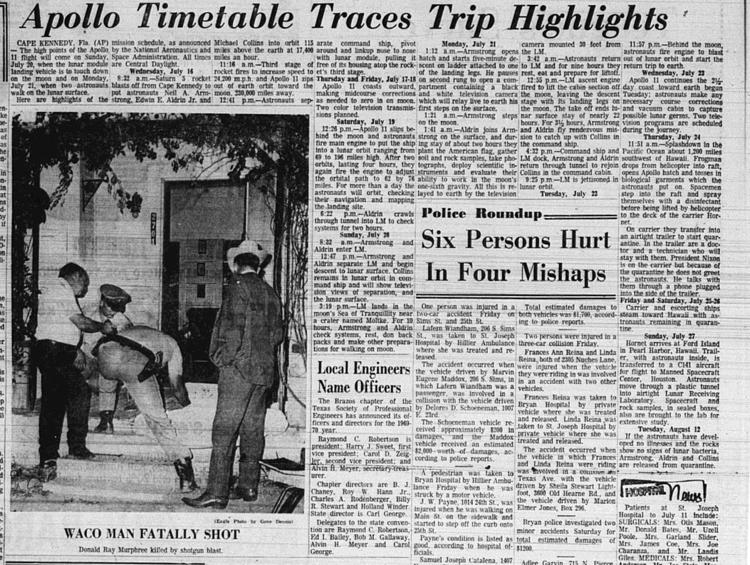 The Eagle Archives: July 13, 1969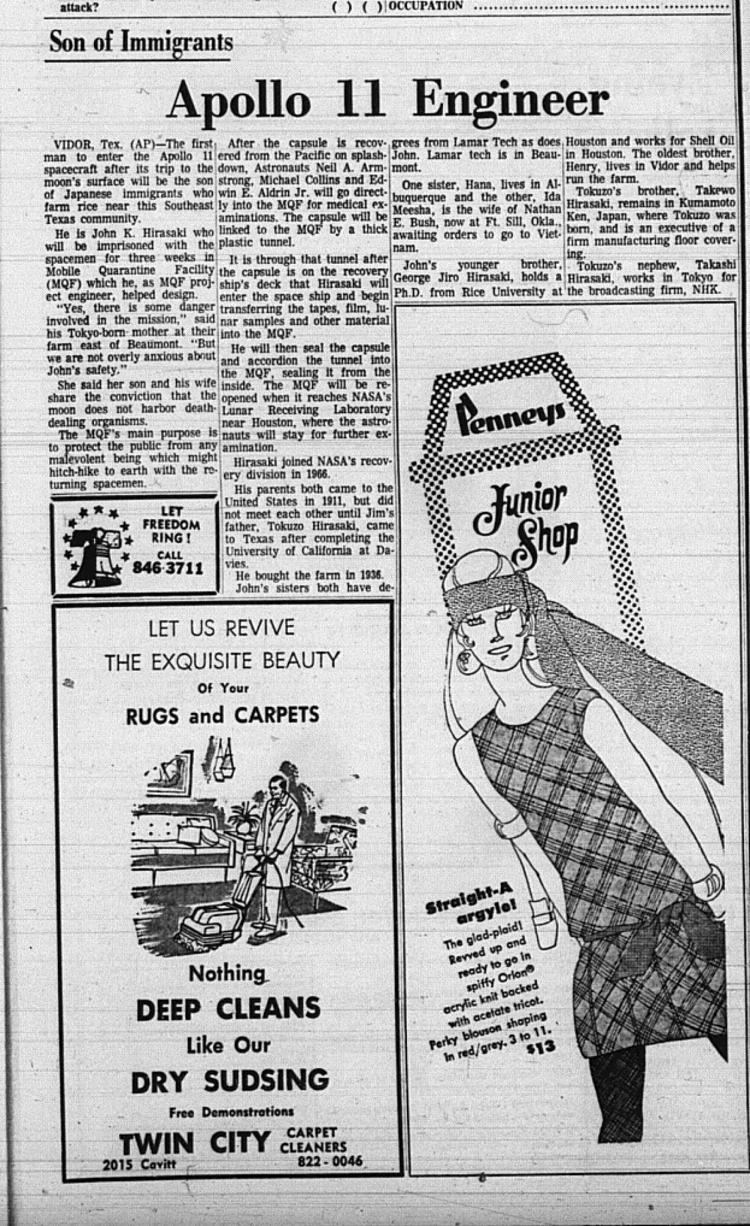 The Eagle Archives: July 14, 1969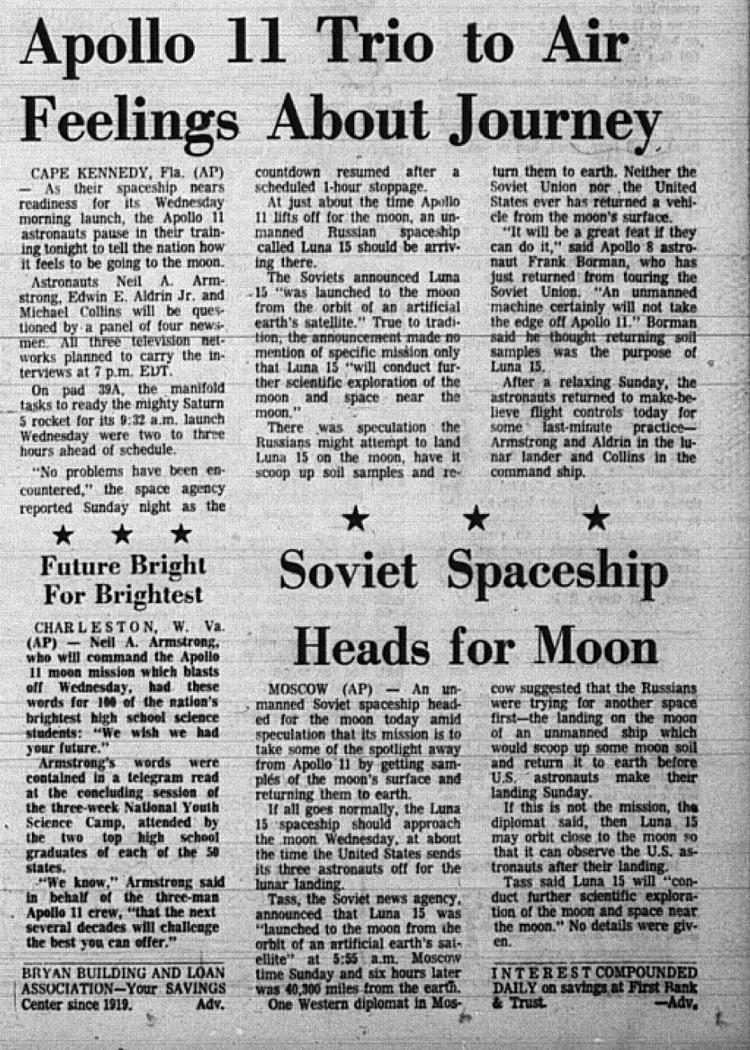 The Eagle Archives: July 14, 1969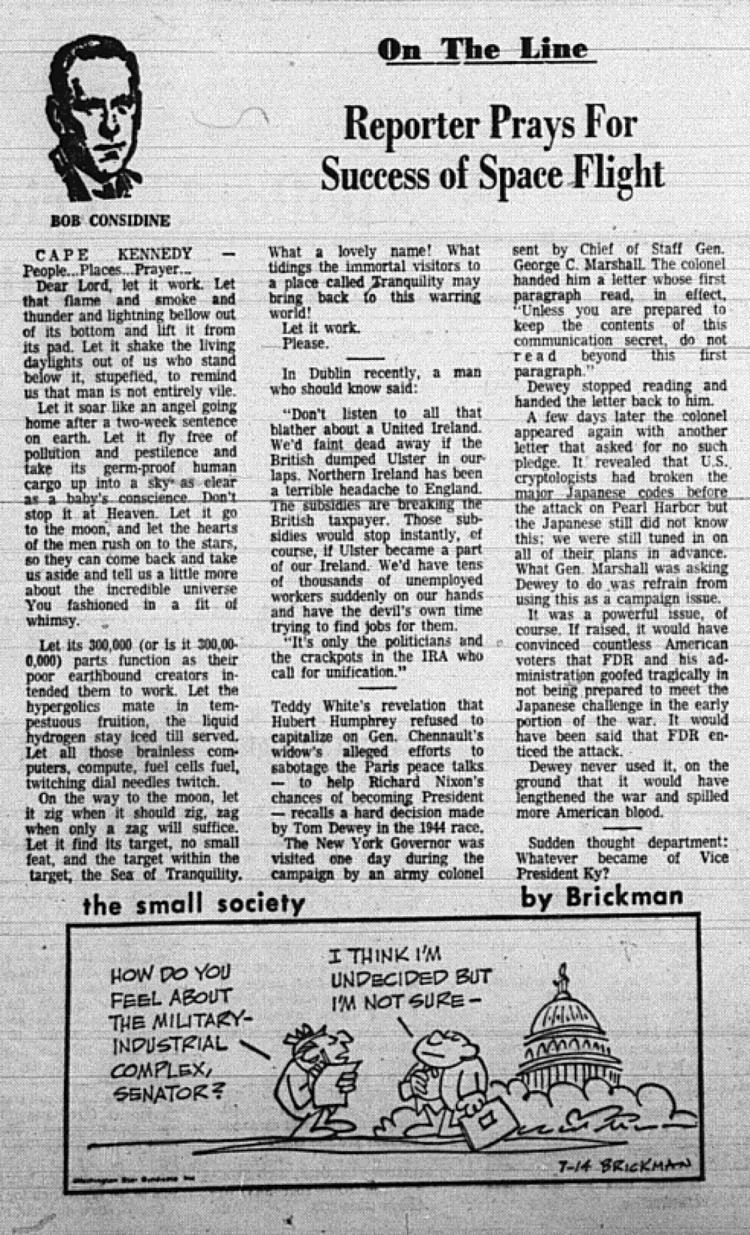 The Eagle Archives: July 14, 1969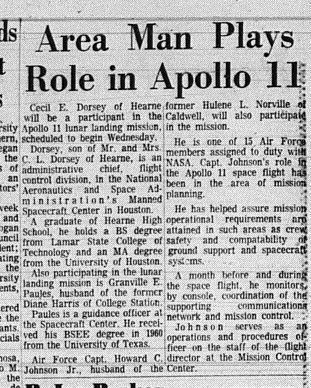 The Eagle Archives: July 15, 1969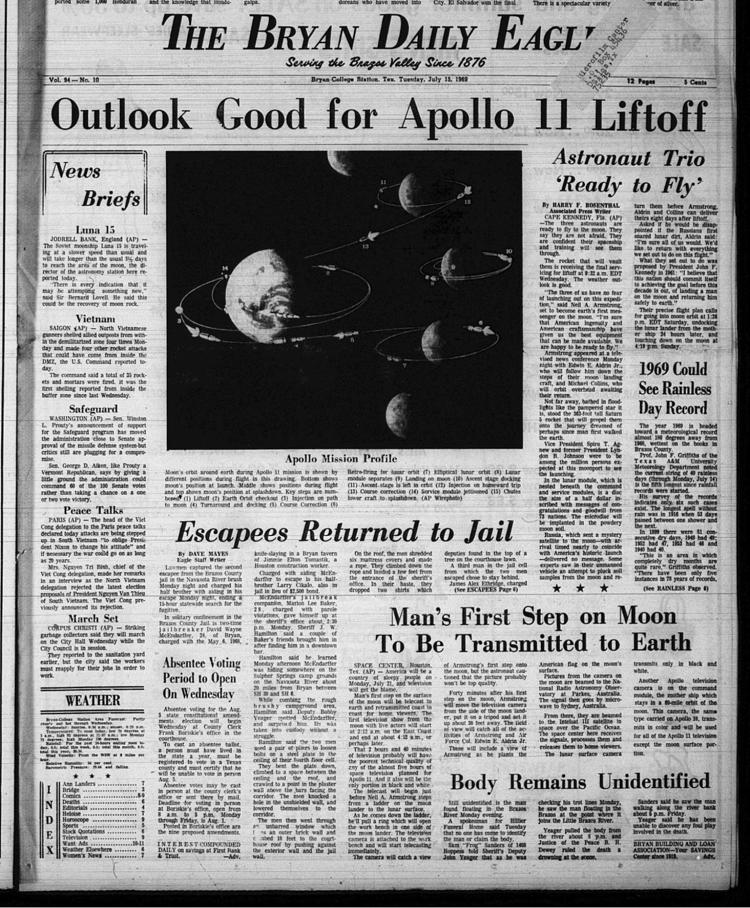 The Eagle Archives: July 15, 1969
The Eagle Archives: July 15, 1969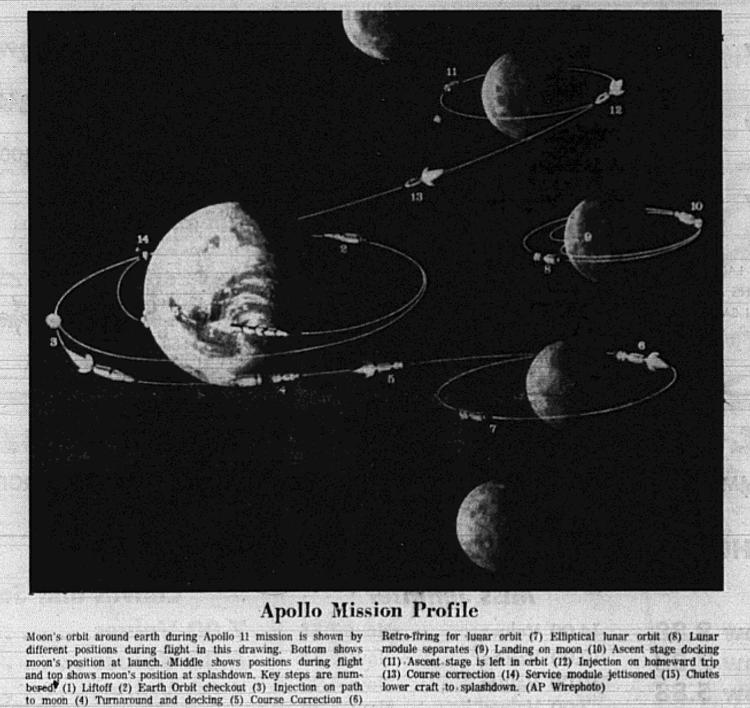 The Eagle Archives: July 15, 1969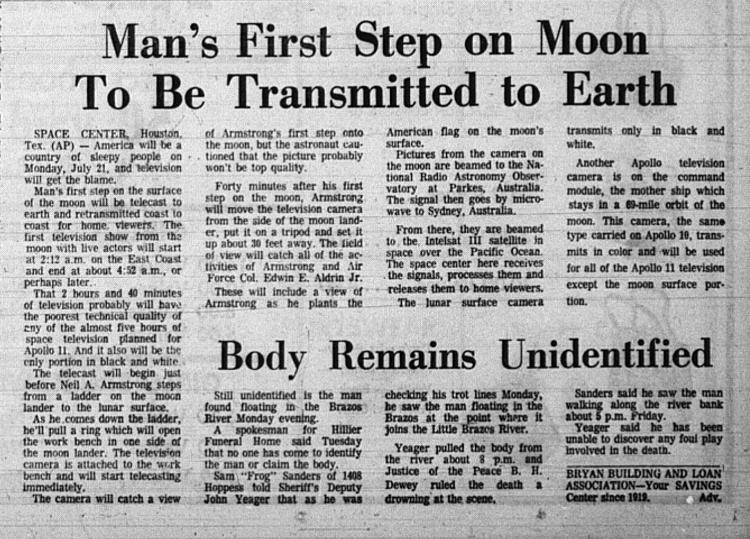 The Eagle Archives: July 15, 1969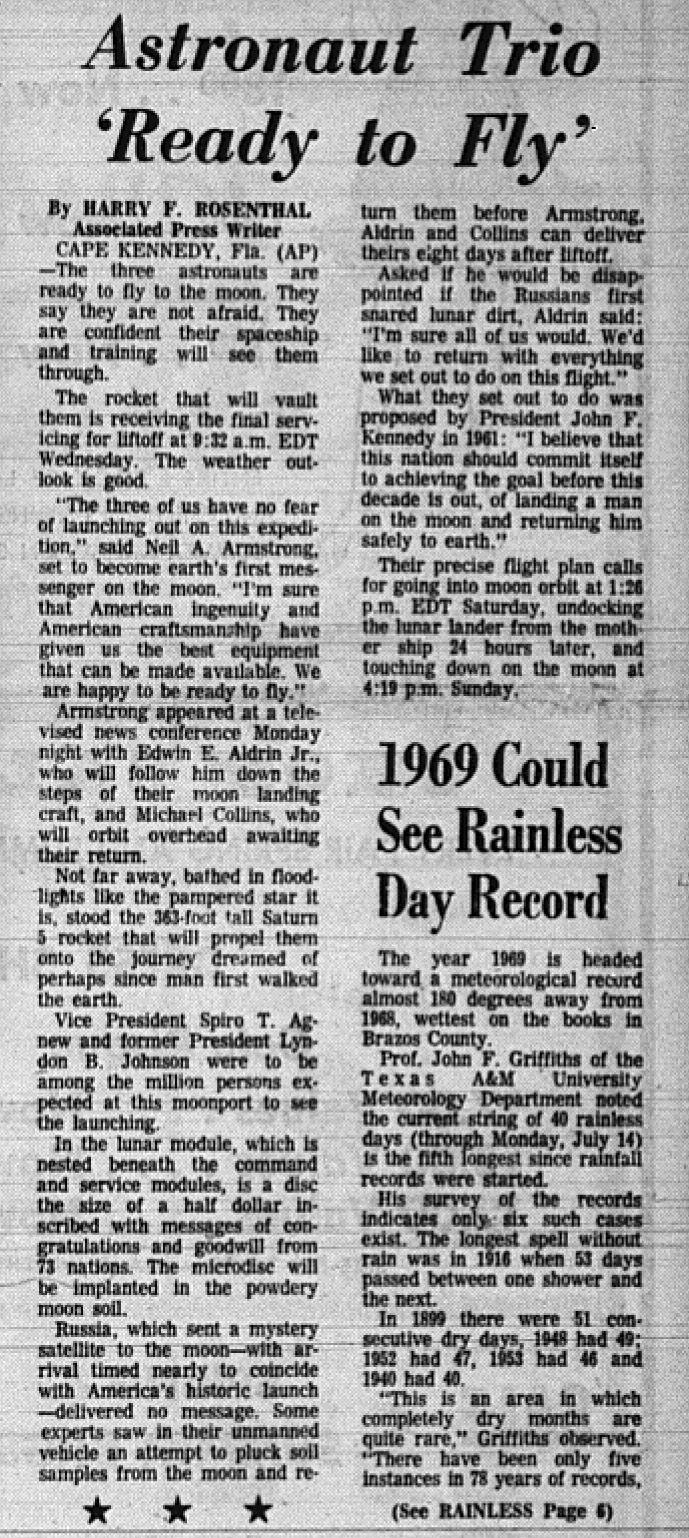 The Eagle Archives: July 15, 1969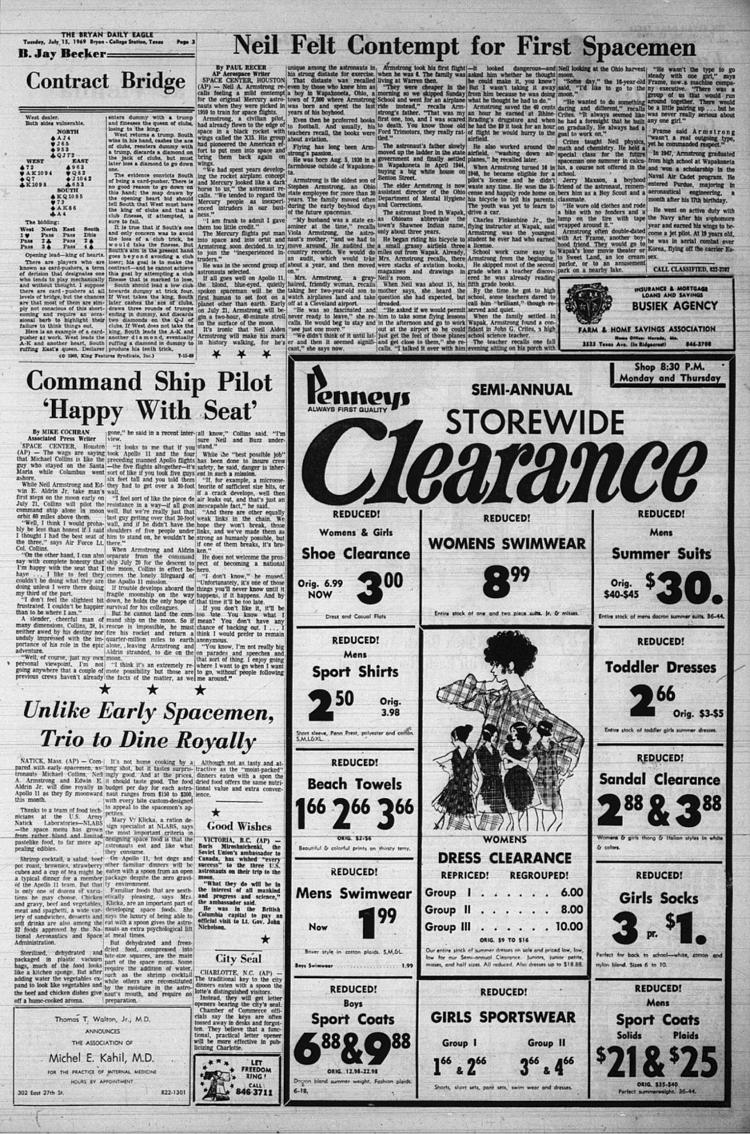 The Eagle Archives: July 15, 1969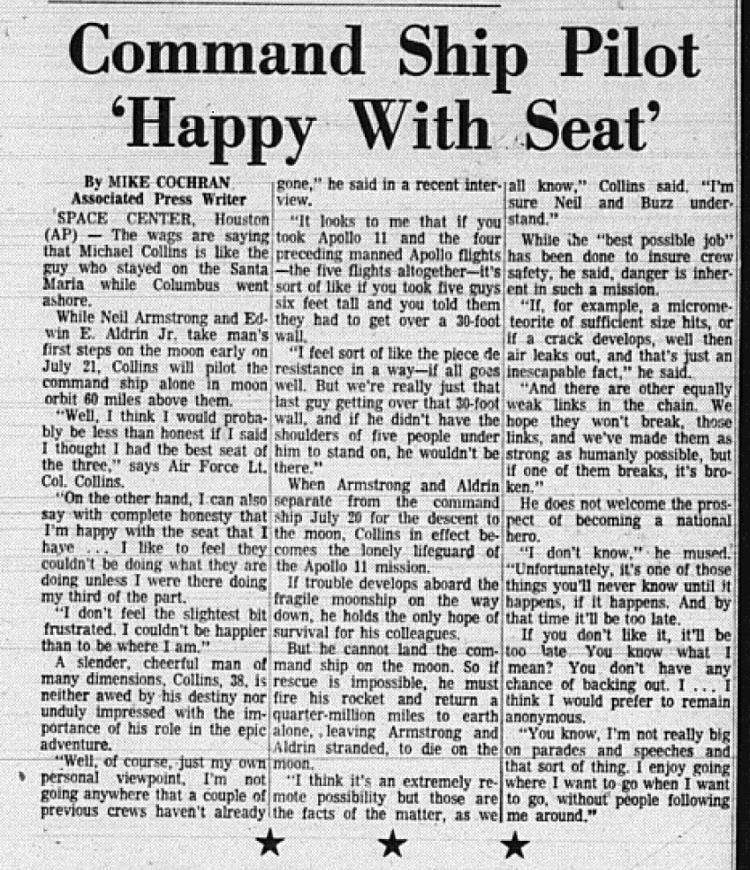 The Eagle Archives: July 15, 1969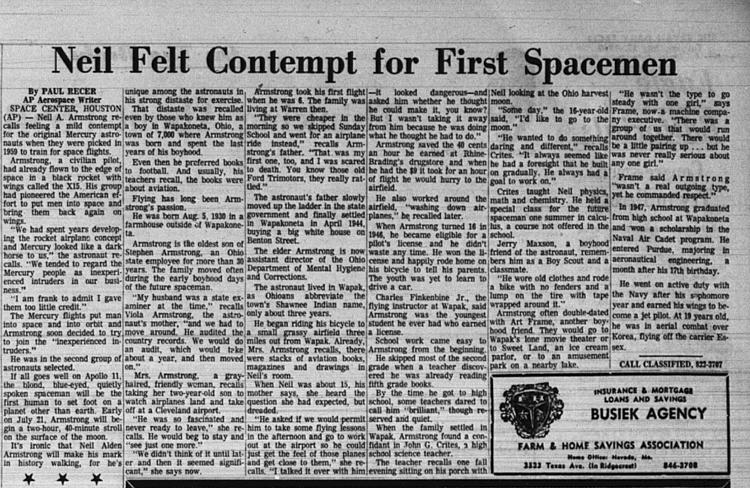 The Eagle Archives: July 15, 1969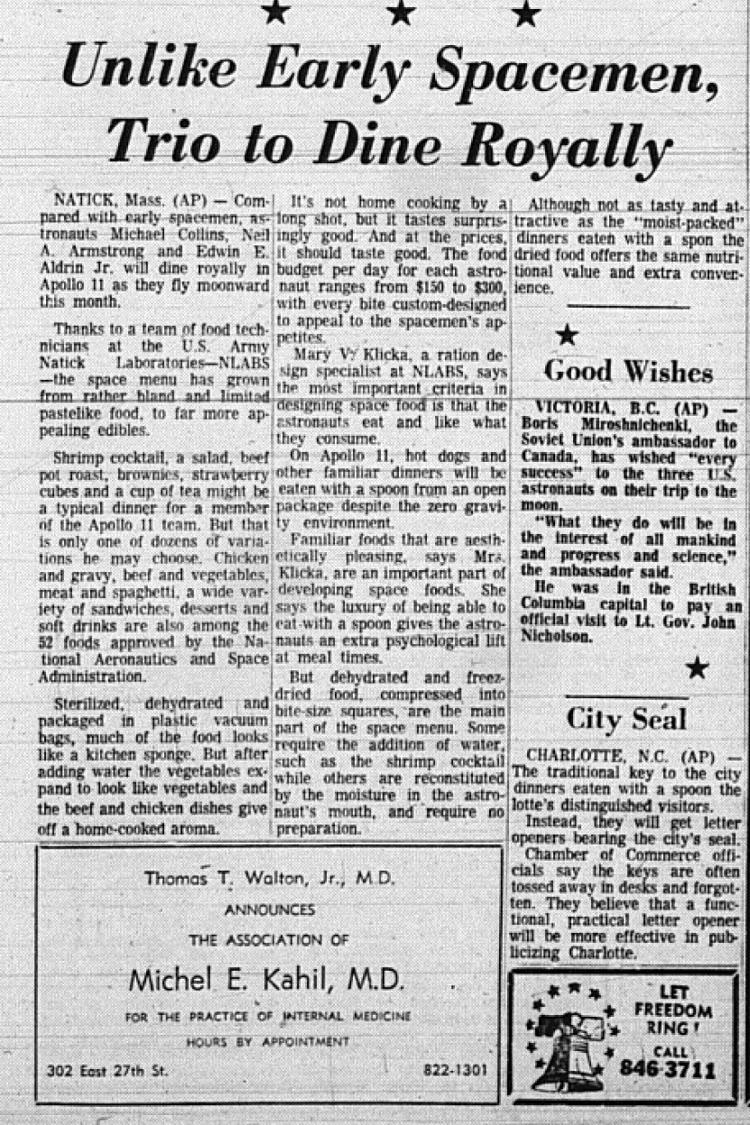 The Eagle Archives: July 16, 1969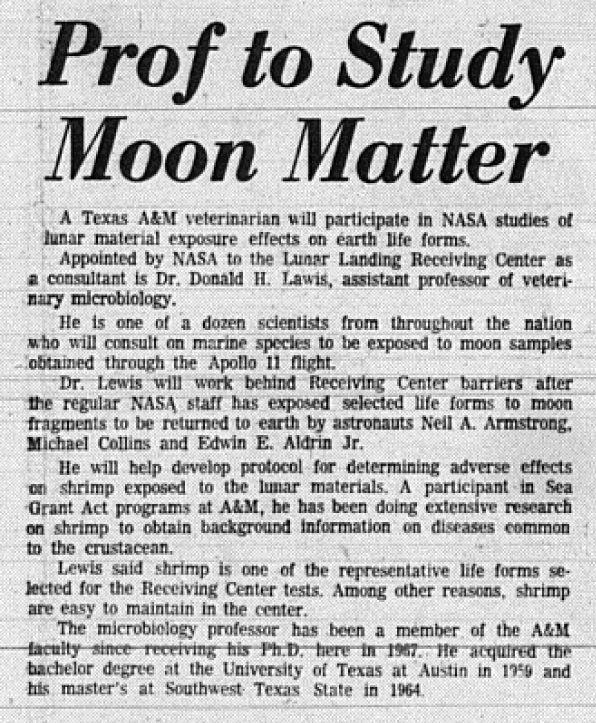 The Eagle Archives: July 16, 1969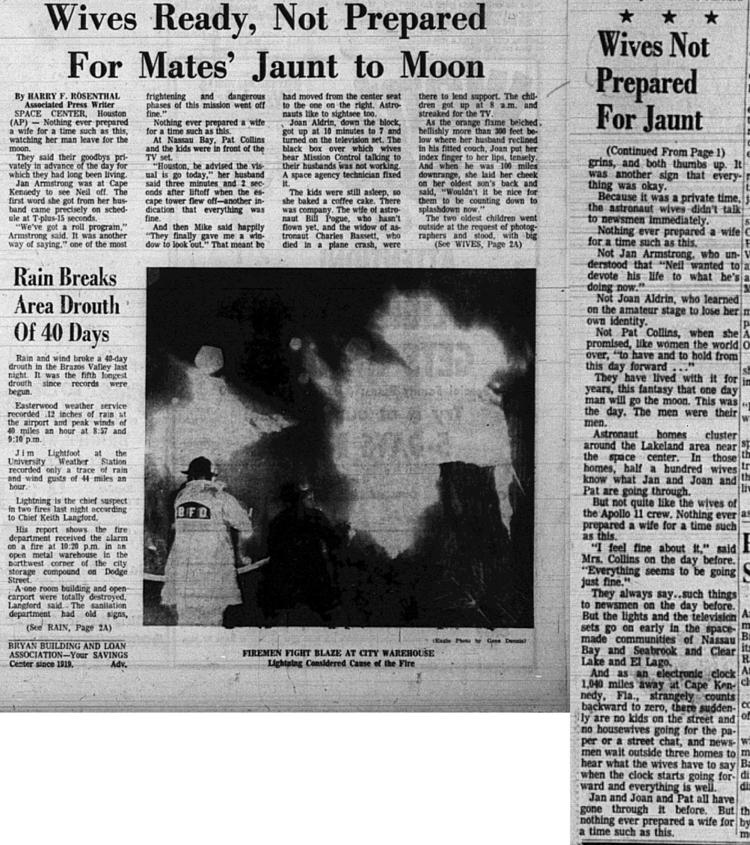 The Eagle Archives: July 16, 1969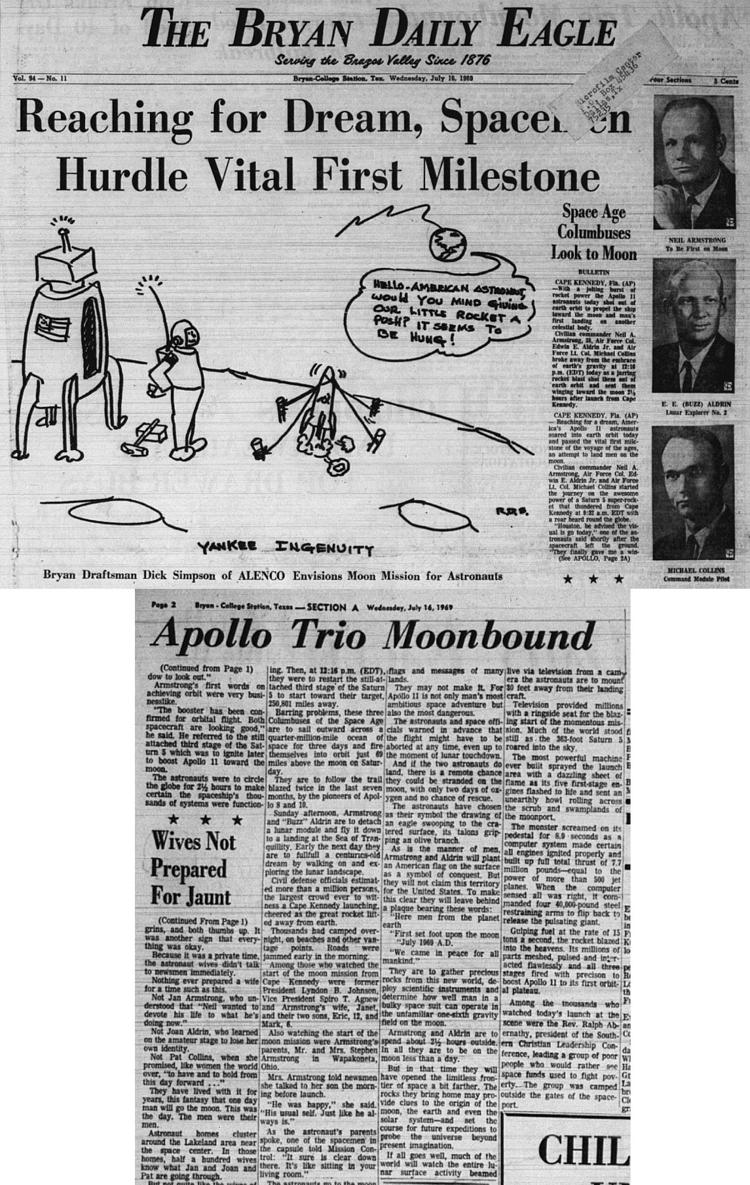 The Eagle Archives: July 16, 1969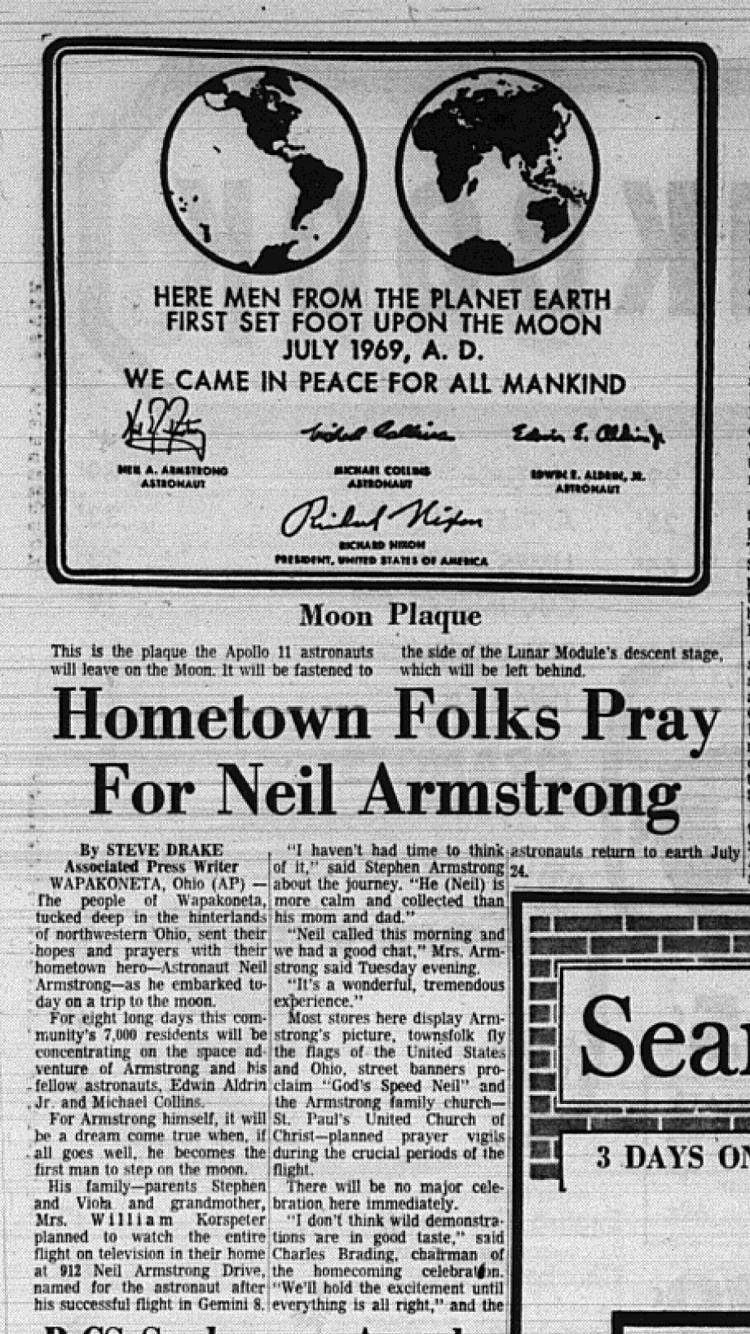 The Eagle Archives: July 16, 1969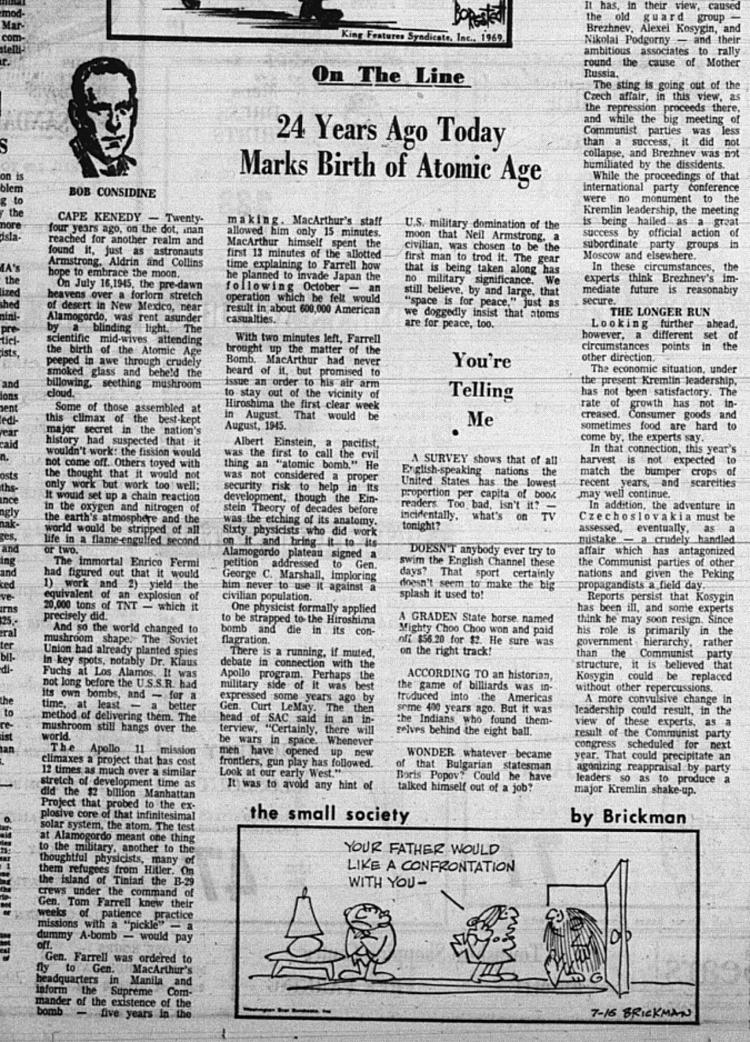 The Eagle Archives: July 16, 1969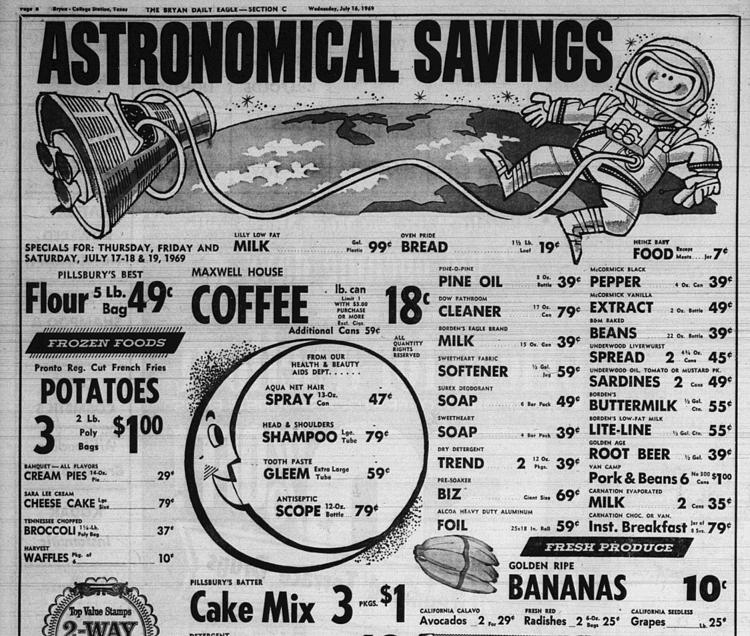 The Eagle Archives: July 16, 1969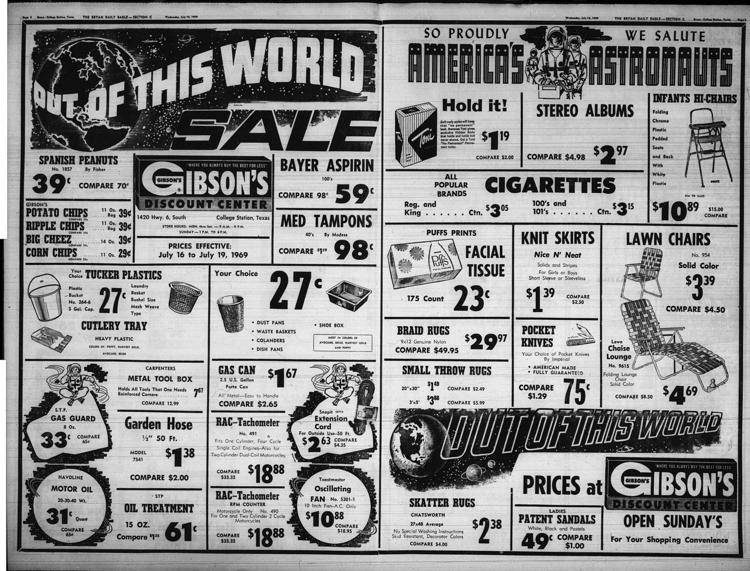 The Eagle Archives: July 16, 1969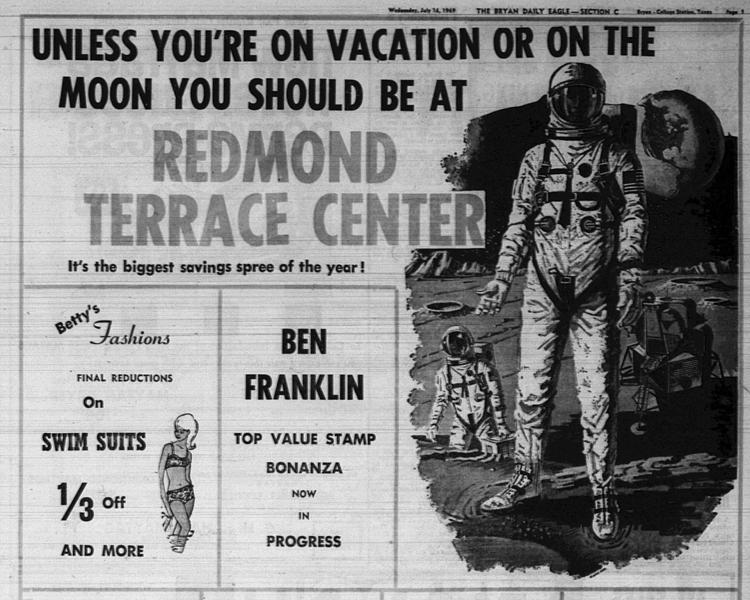 The Eagle Archives: July 16, 1969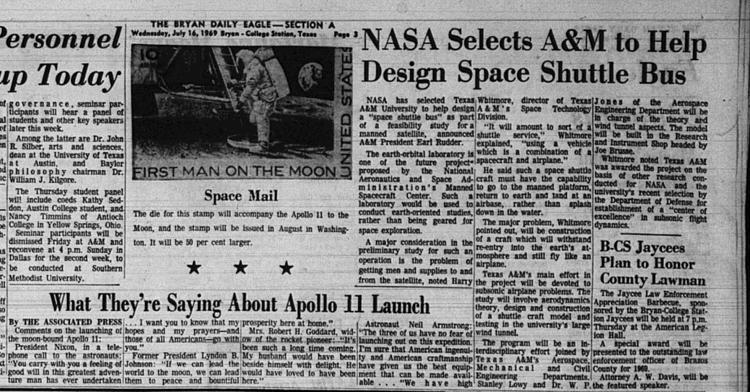 The Eagle Archives: July 16, 1969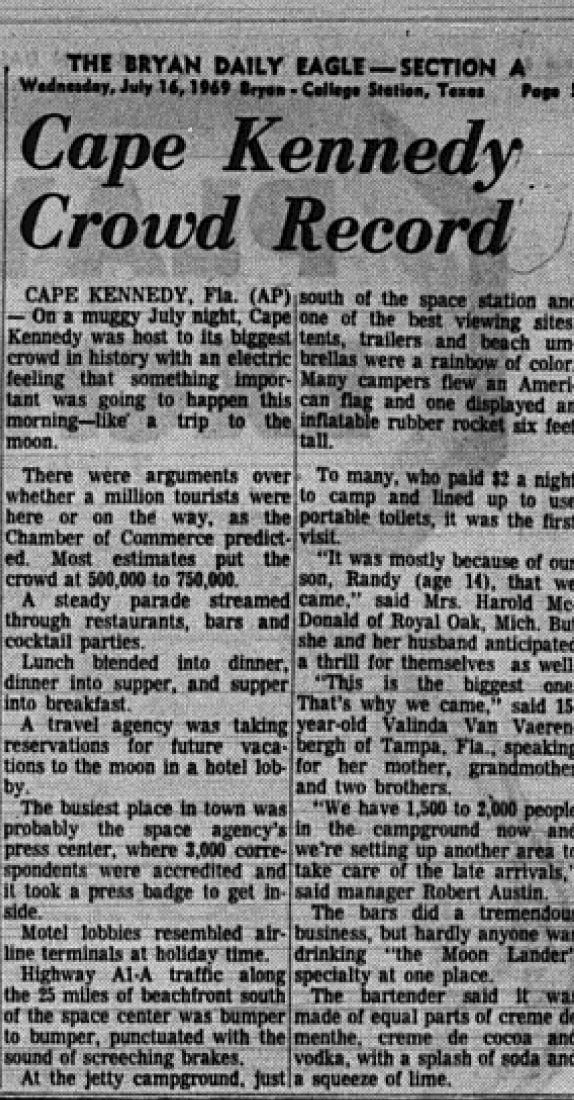 The Eagle Archives: July 16, 1969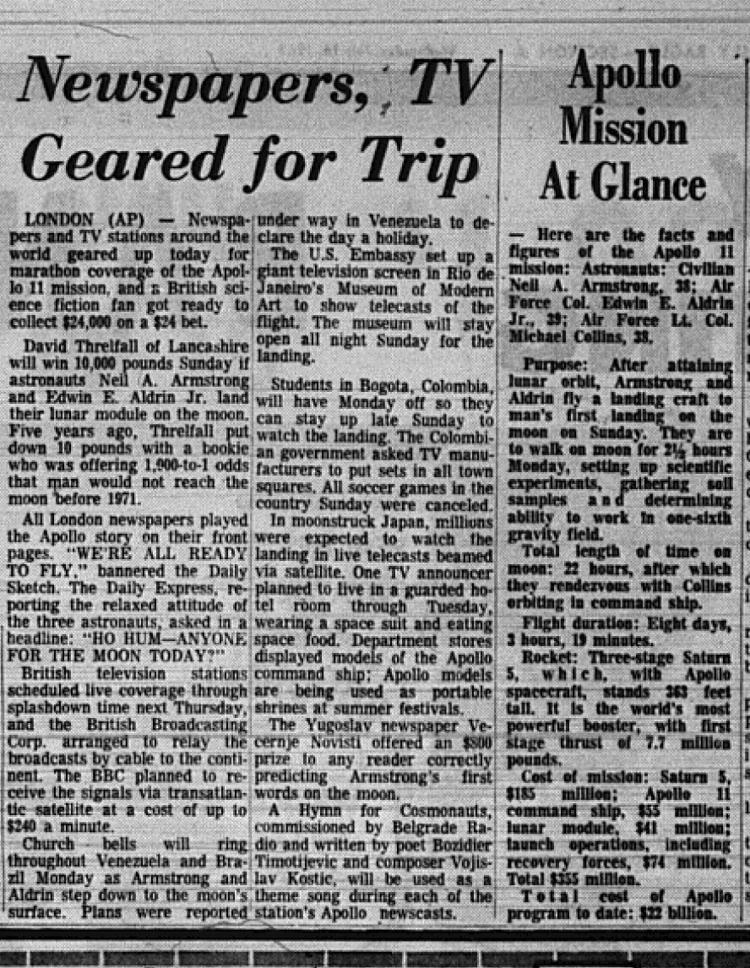 The Eagle Archives: July 17, 1969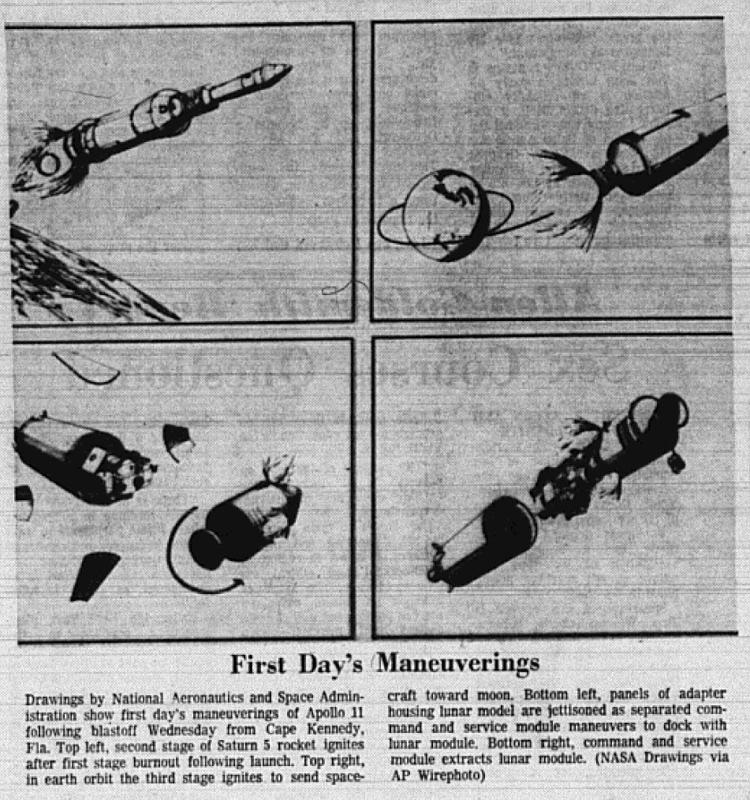 The Eagle Archives: July 17, 1969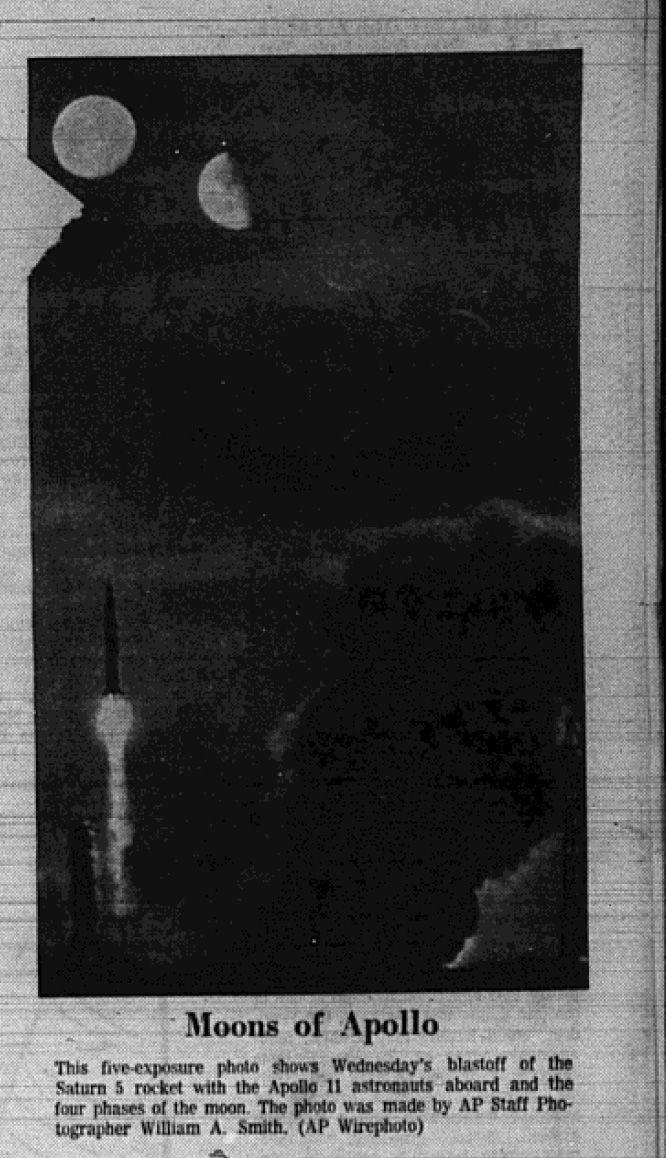 The Eagle Archives: July 17, 1969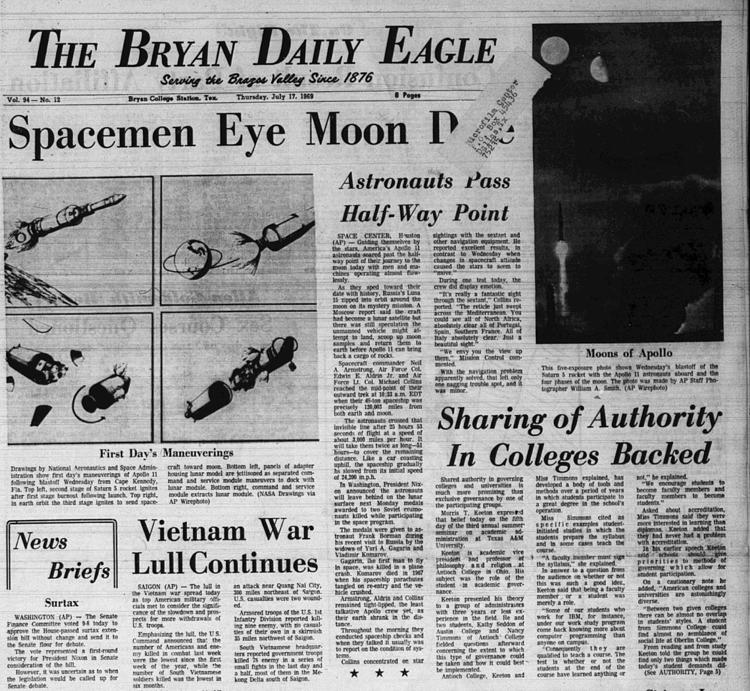 The Eagle Archives: July 17, 1969

The Eagle Archives: July 18, 1969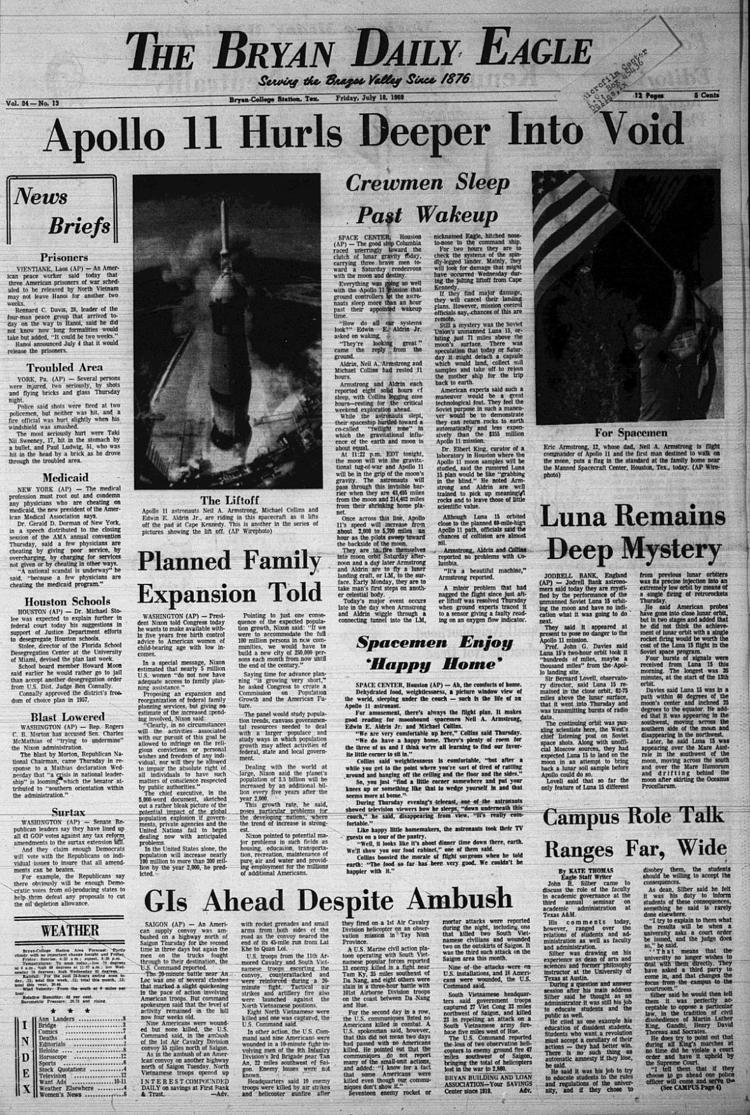 The Eagle Archives: July 18, 1969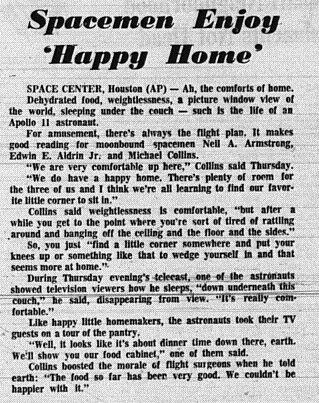 The Eagle Archives: July 18, 1969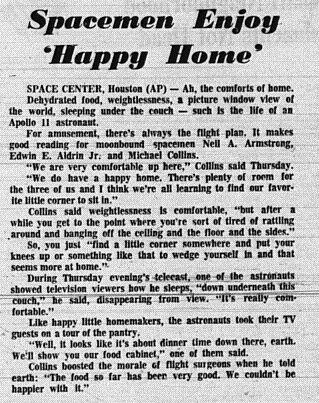 The Eagle Archives: July 18, 1969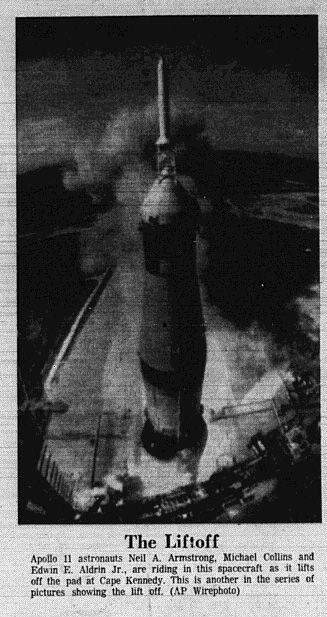 The Eagle Archives: July 18, 1969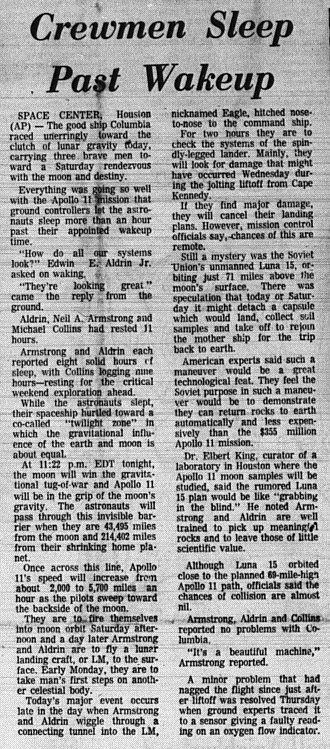 The Eagle Archives: July 18, 1969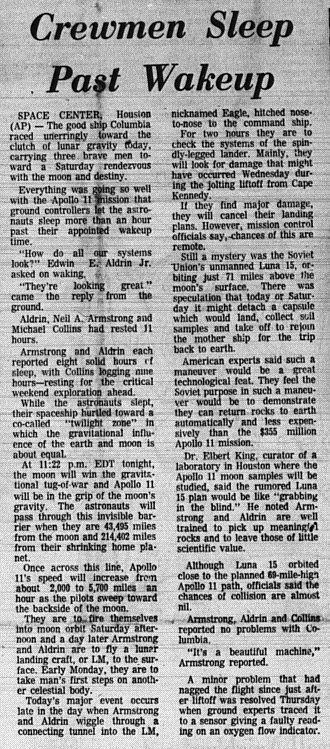 The Eagle Archives: July 18, 1969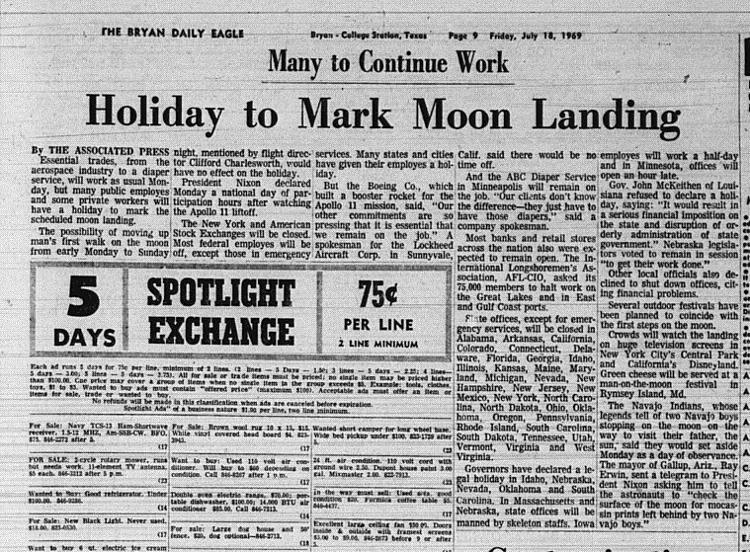 The Eagle Archives: July 20, 1969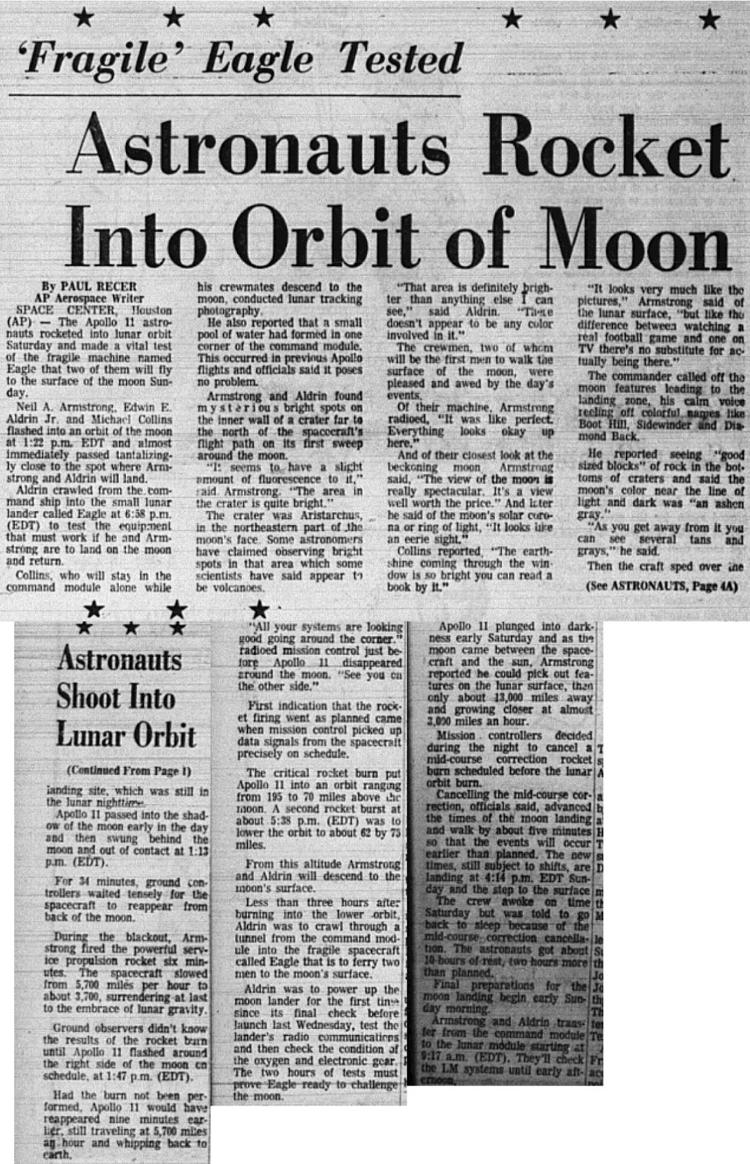 The Eagle Archives: July 20, 1969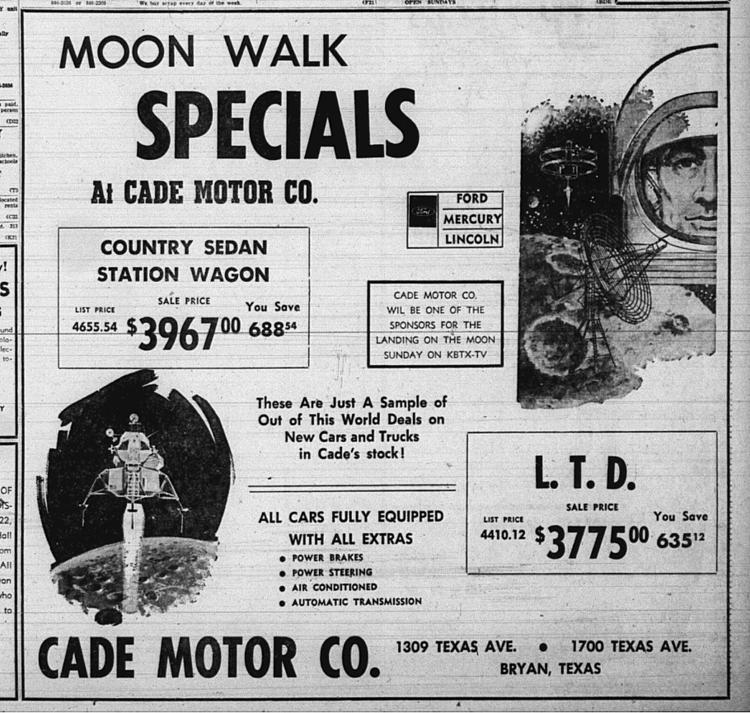 The Eagle Archives: July 20, 1969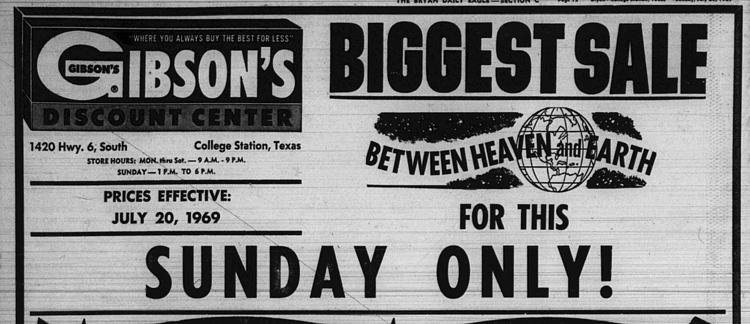 The Eagle Archives: July 20, 1969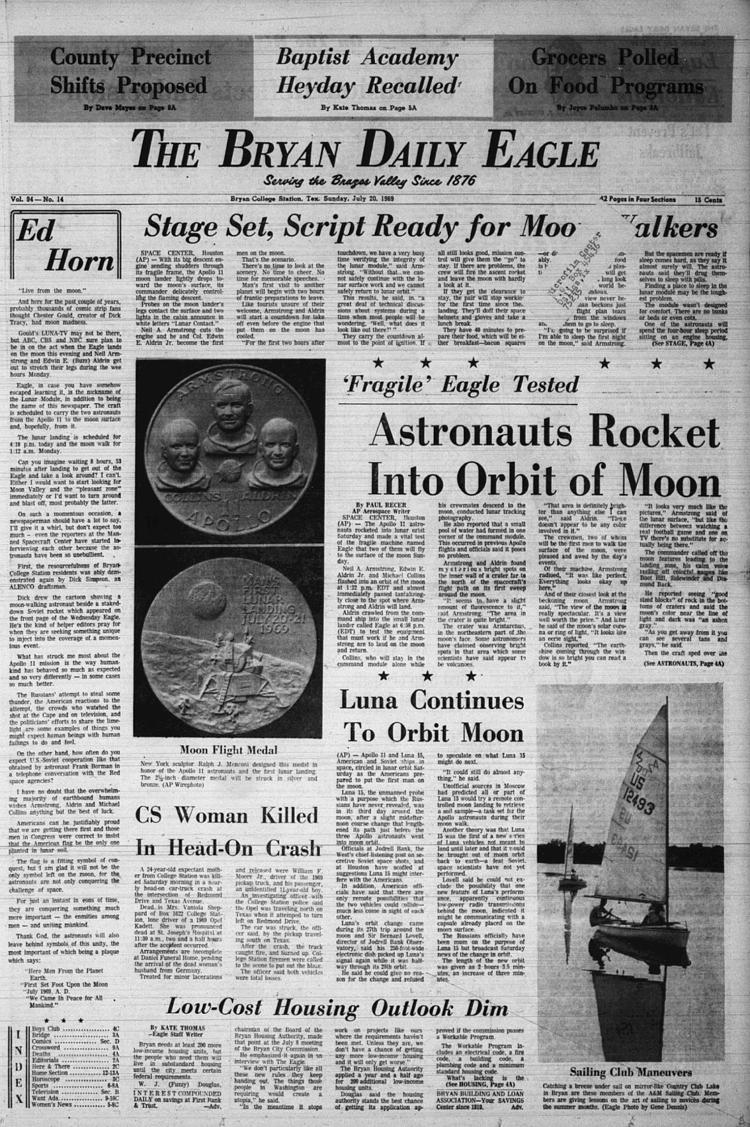 The Eagle Archives: July 20, 1969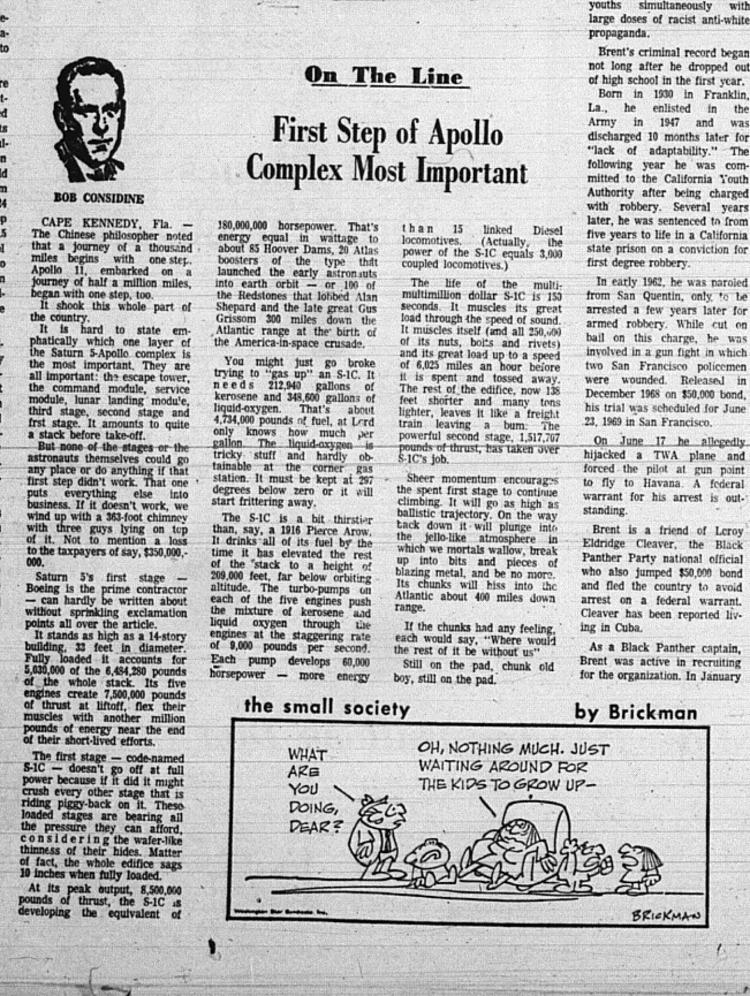 The Eagle Archives: July 21, 1969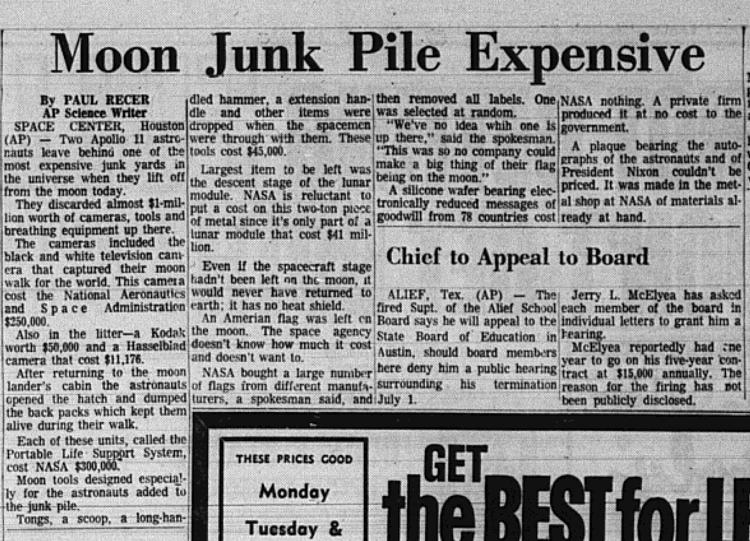 The Eagle Archives: July 21, 1969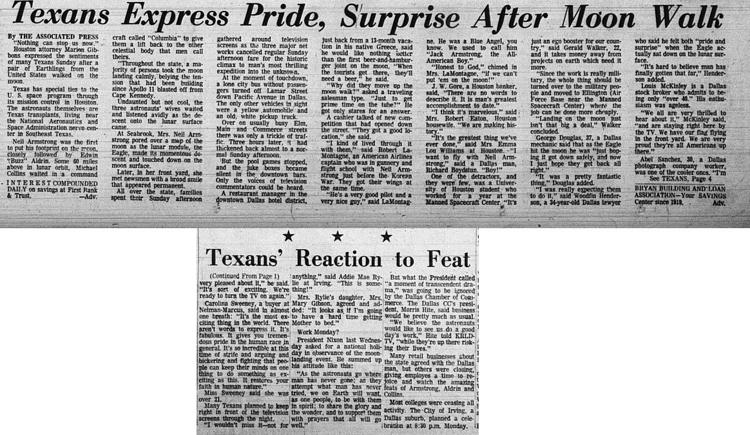 The Eagle Archives: July 21, 1969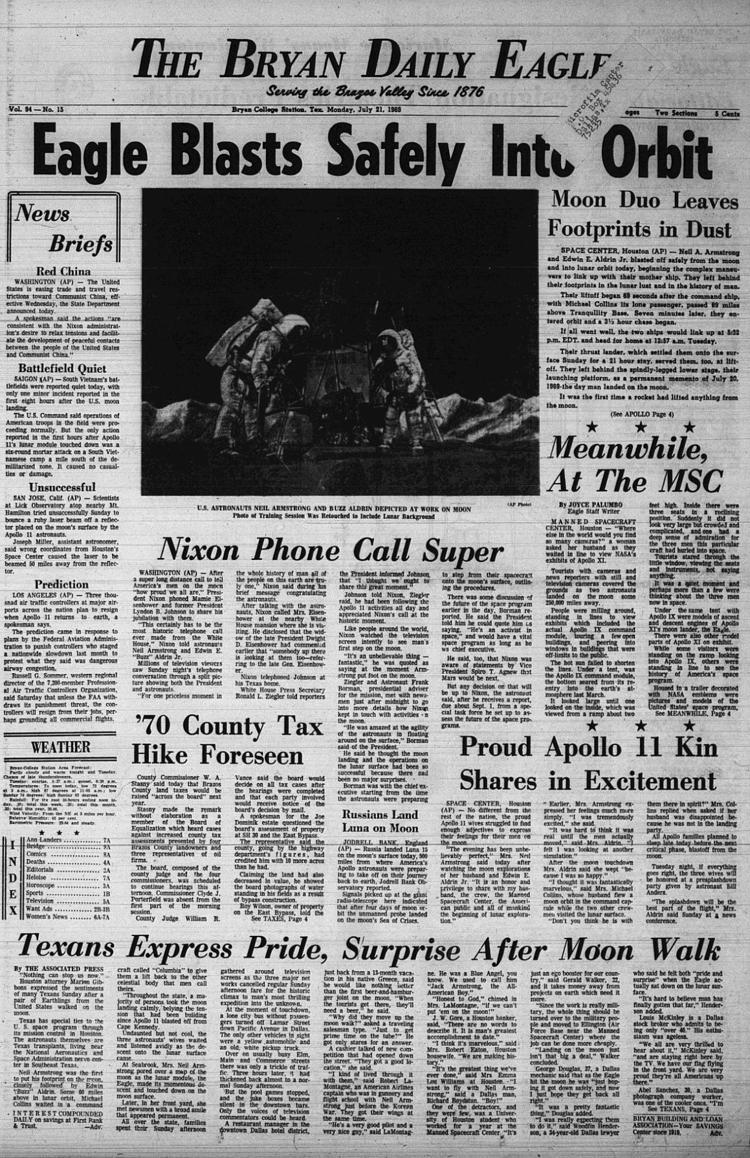 The Eagle Archives: July 21, 1969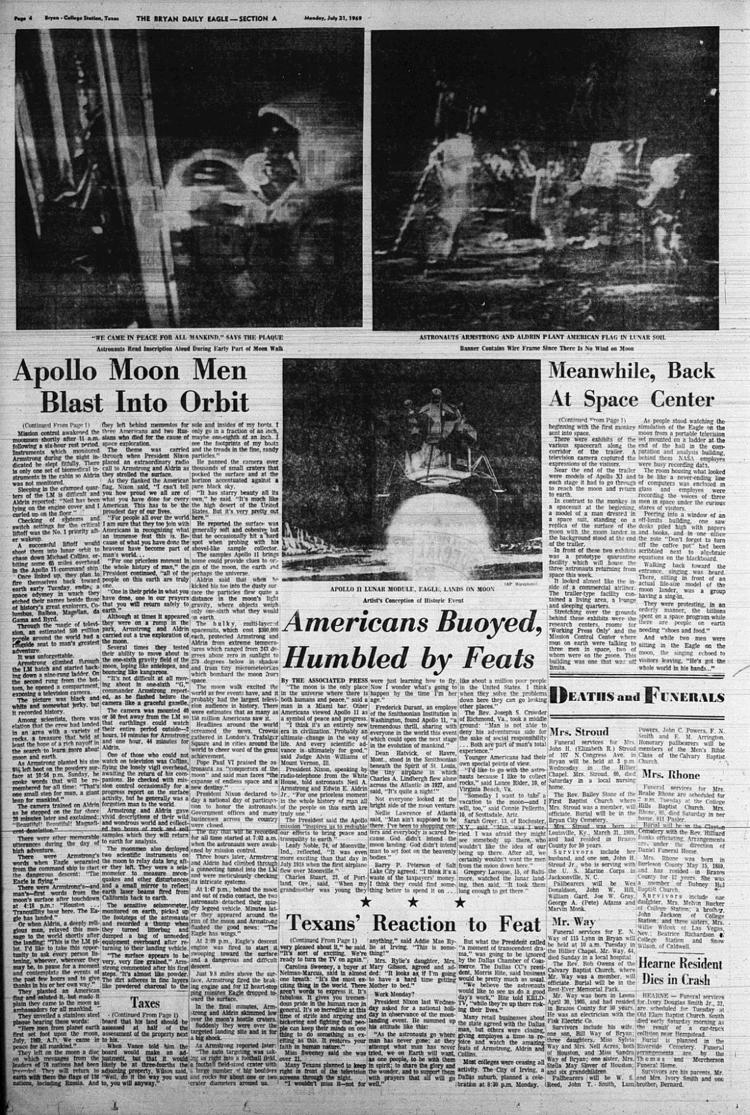 The Eagle Archives: July 21, 1969

The Eagle Archives: July 21, 1969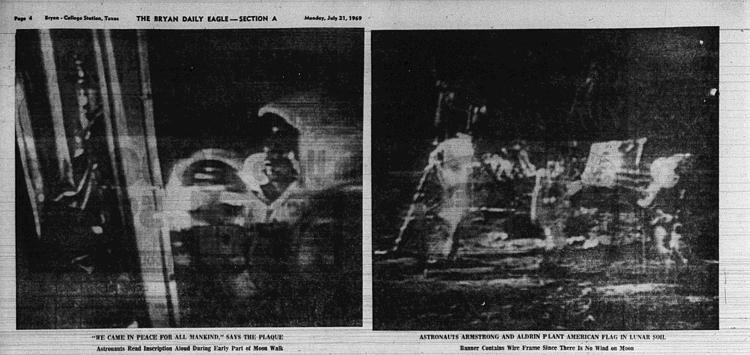 The Eagle Archives: July 21, 1969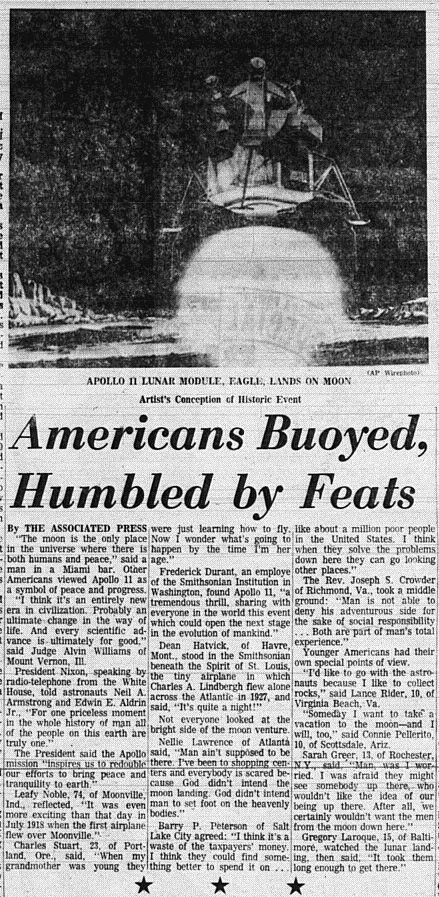 The Eagle Archives: July 21, 1969

The Eagle Archives: July 21, 1969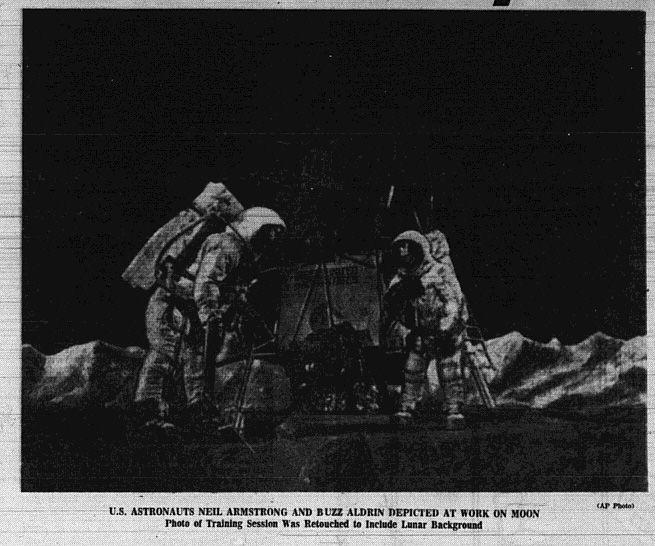 The Eagle Archives: July 21, 1969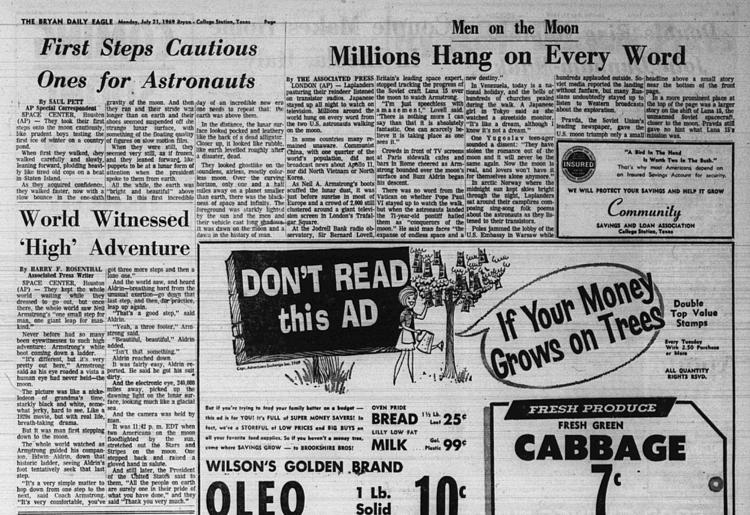 The Eagle Archives: July 21, 1969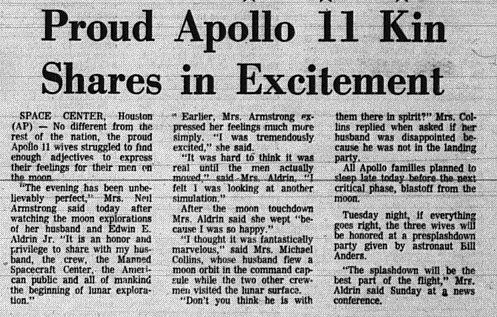 The Eagle Archives: July 30, 1969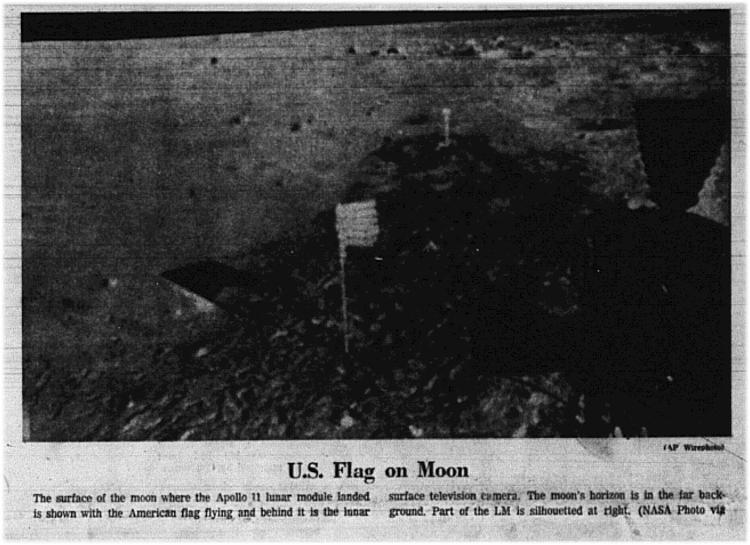 The Eagle Archives: July 29, 1969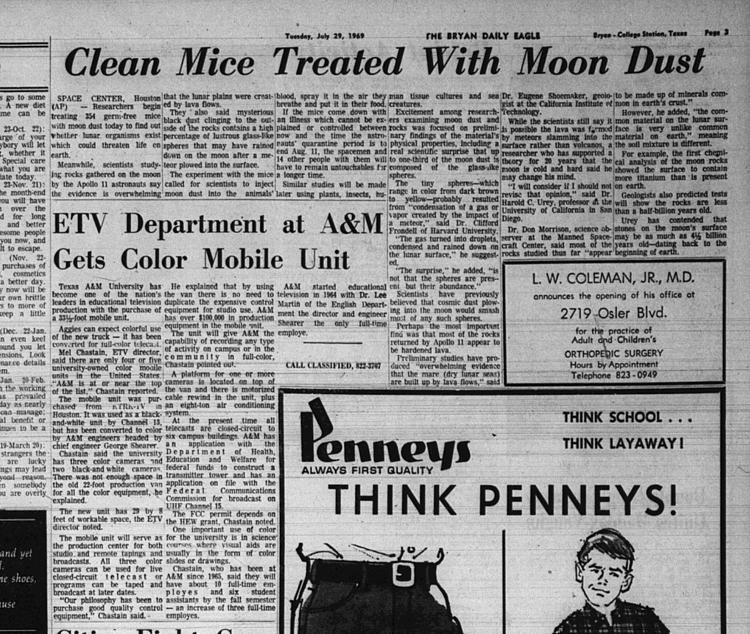 The Eagle Archives: July 28, 1969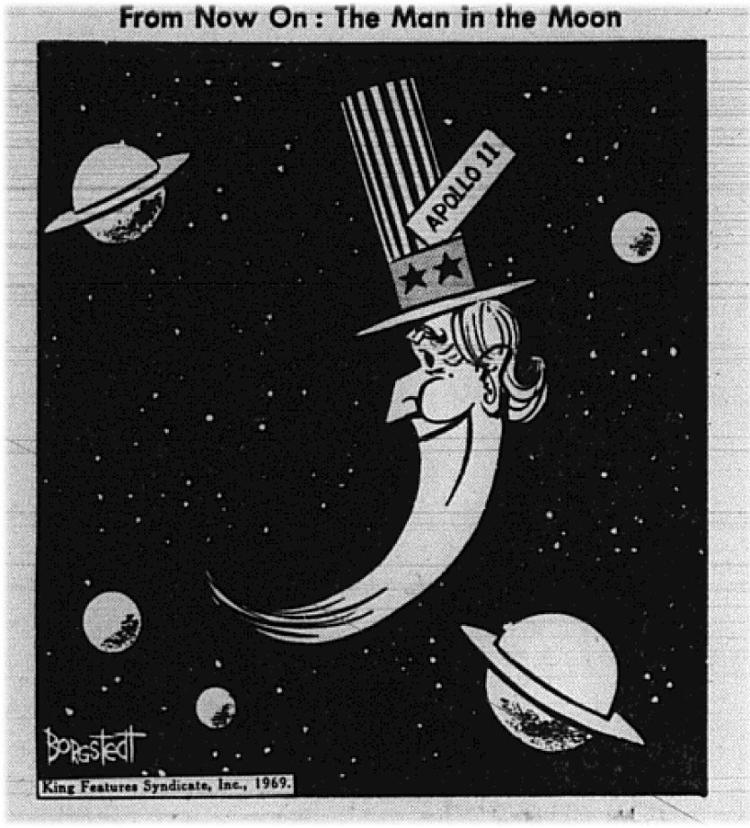 The Eagle Archives: July 27, 1969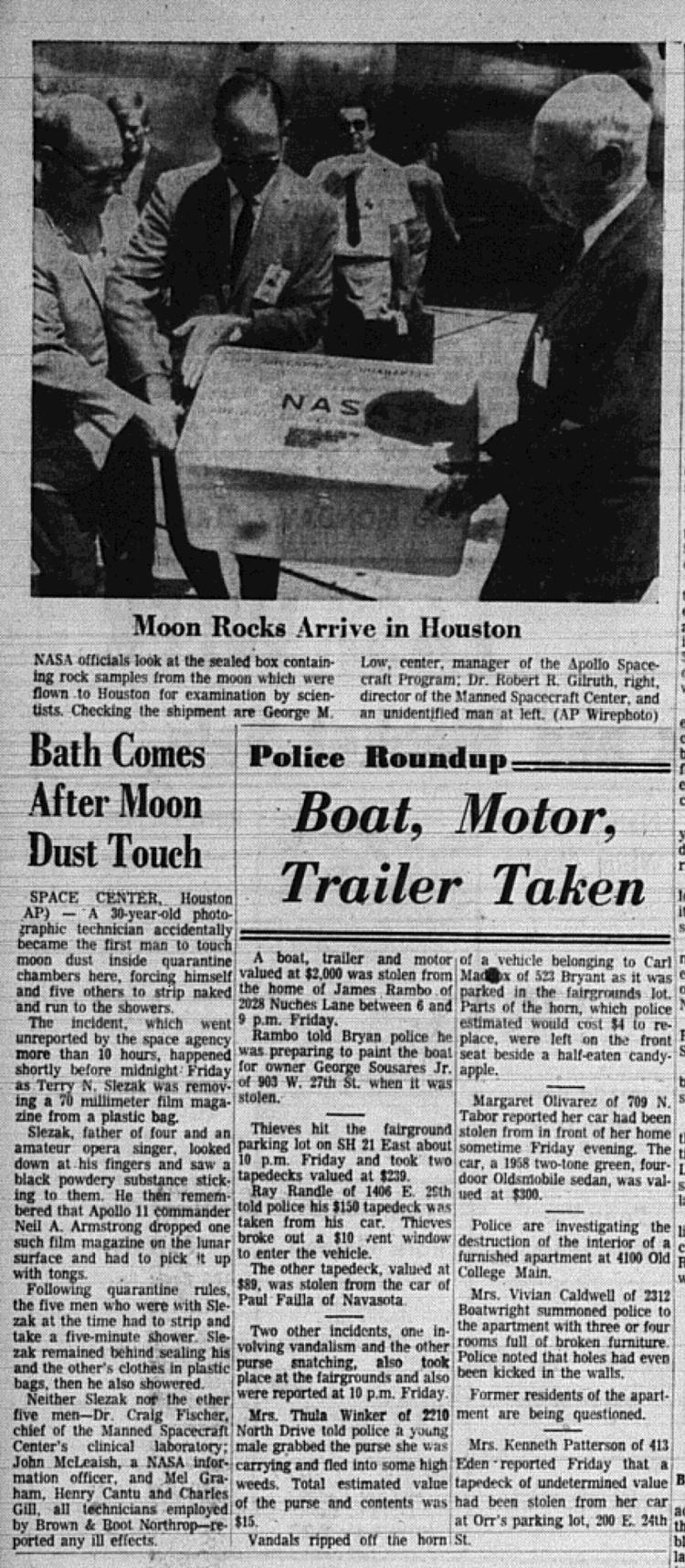 The Eagle Archives: July 27, 1969

The Eagle Archives: July 25, 1969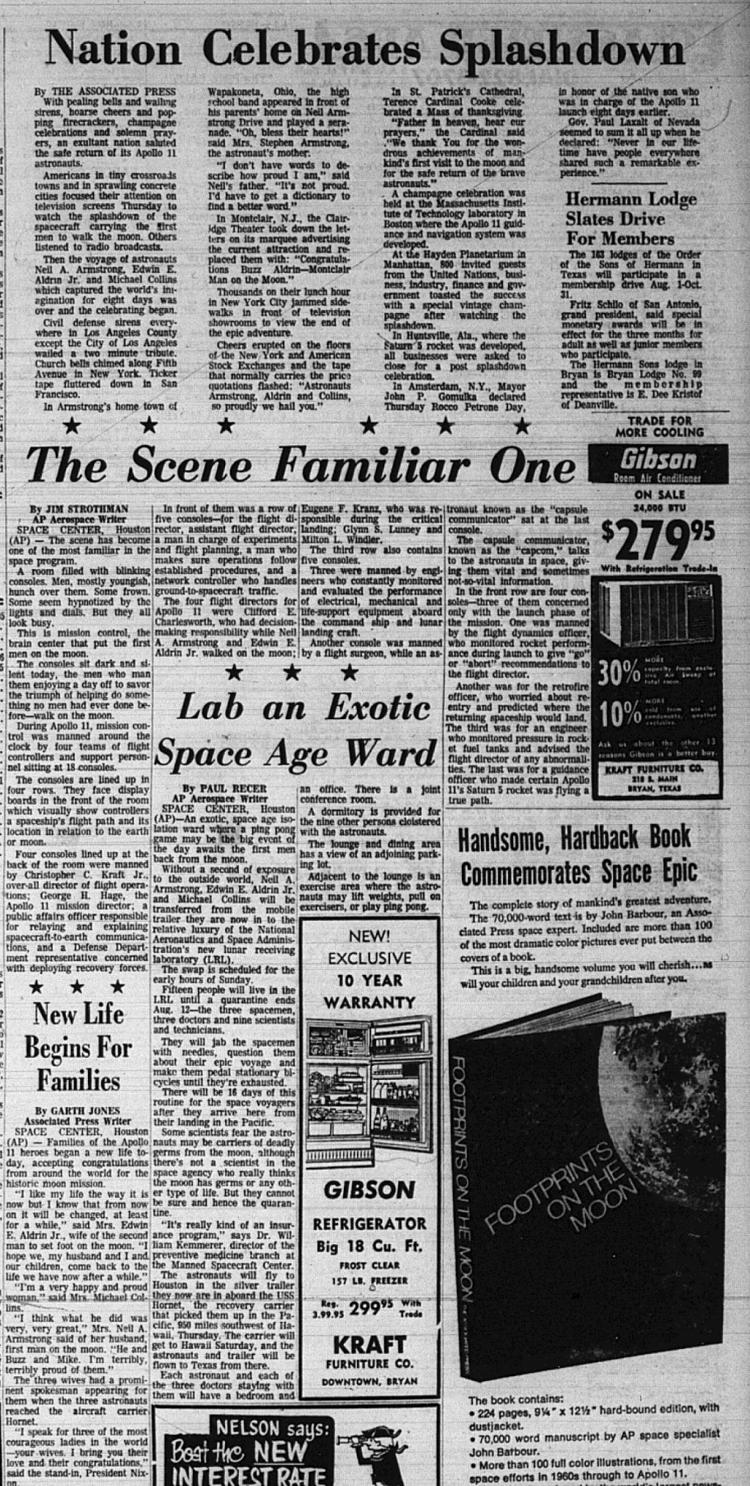 The Eagle Archives: July 24, 1969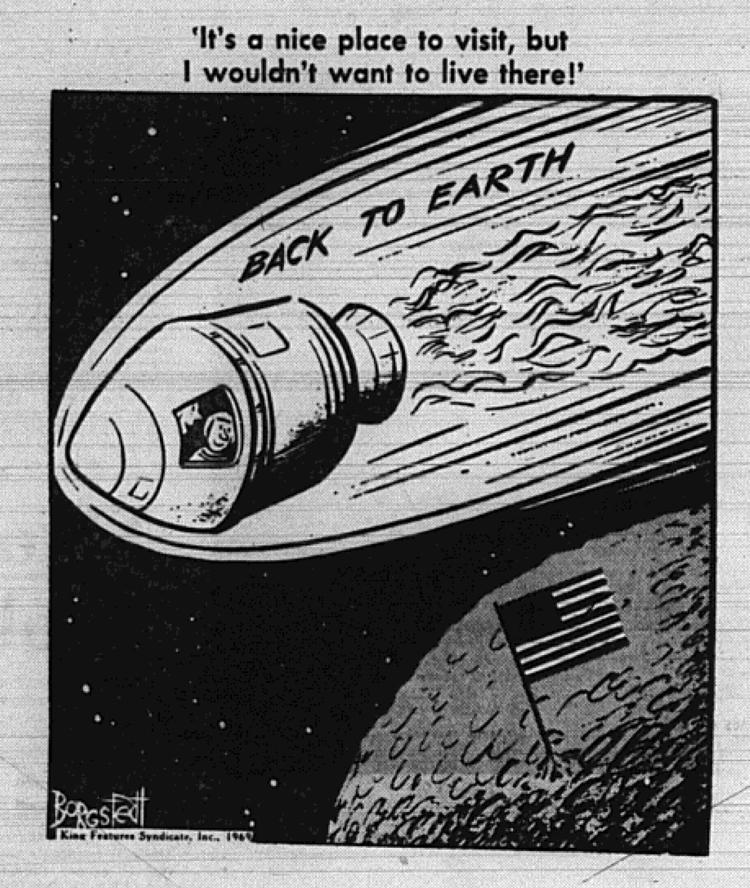 The Eagle Archives: July 24, 1969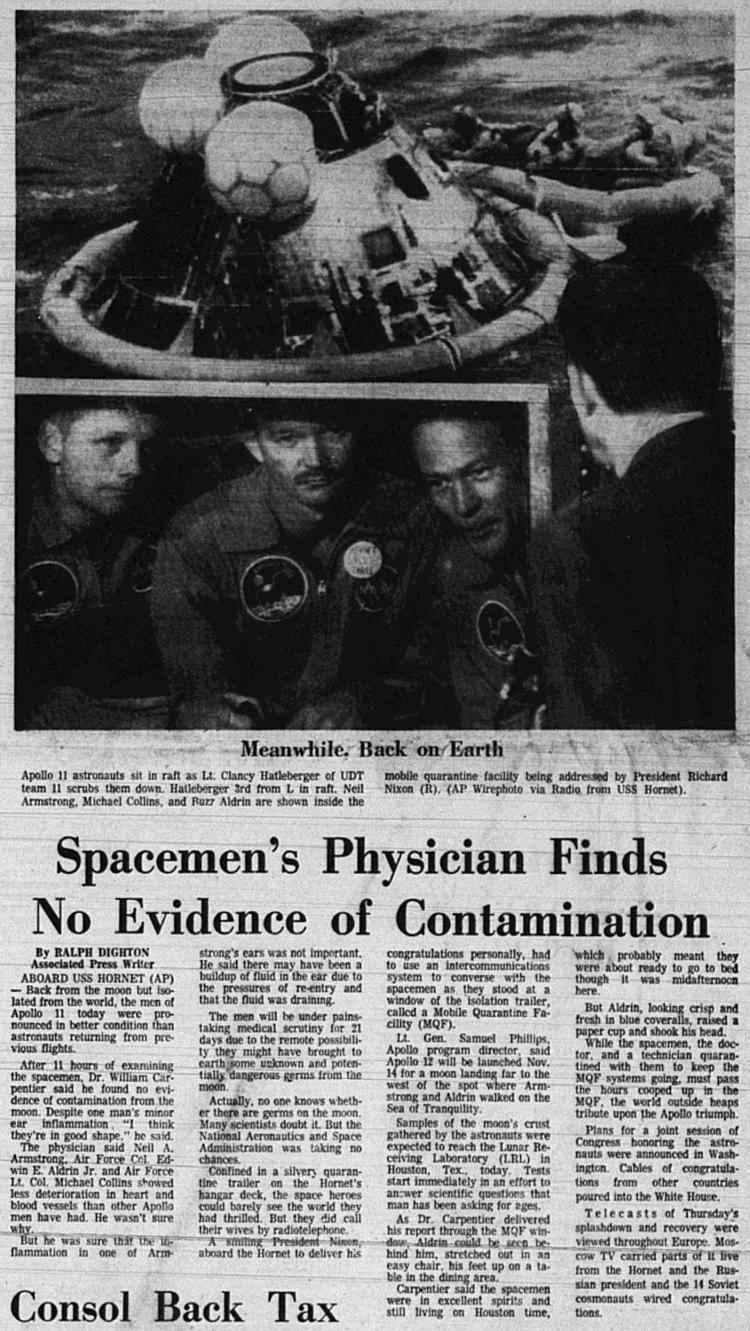 The Eagle Archives: July 24, 1969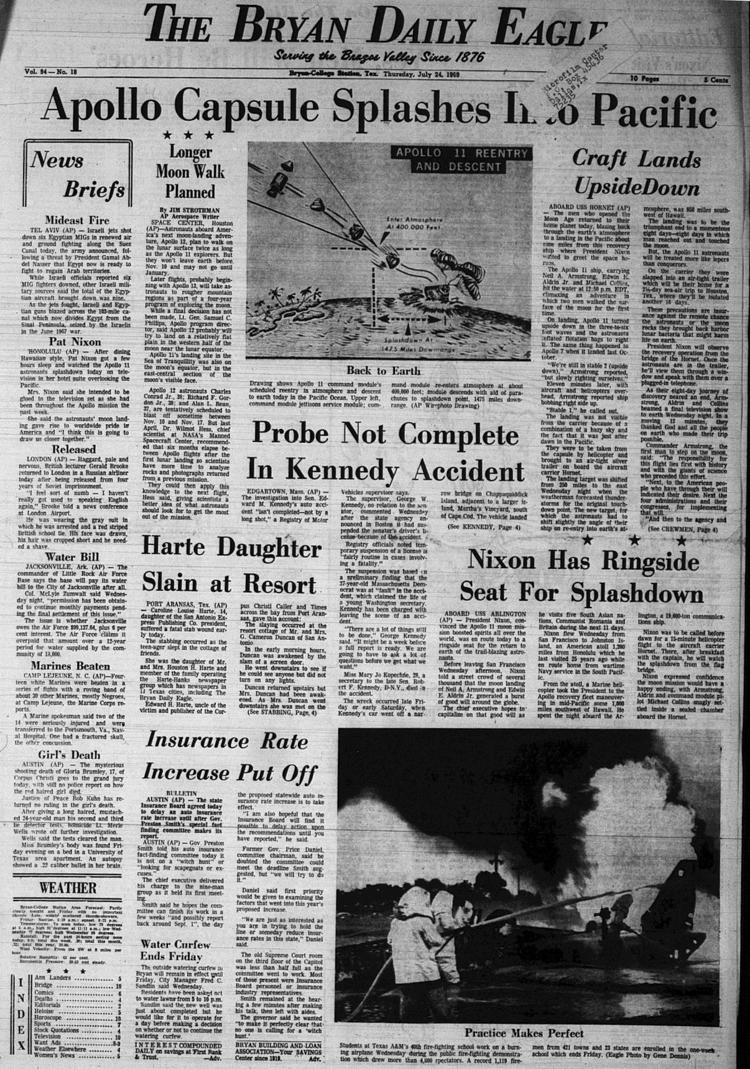 The Eagle Archives: July 24, 1969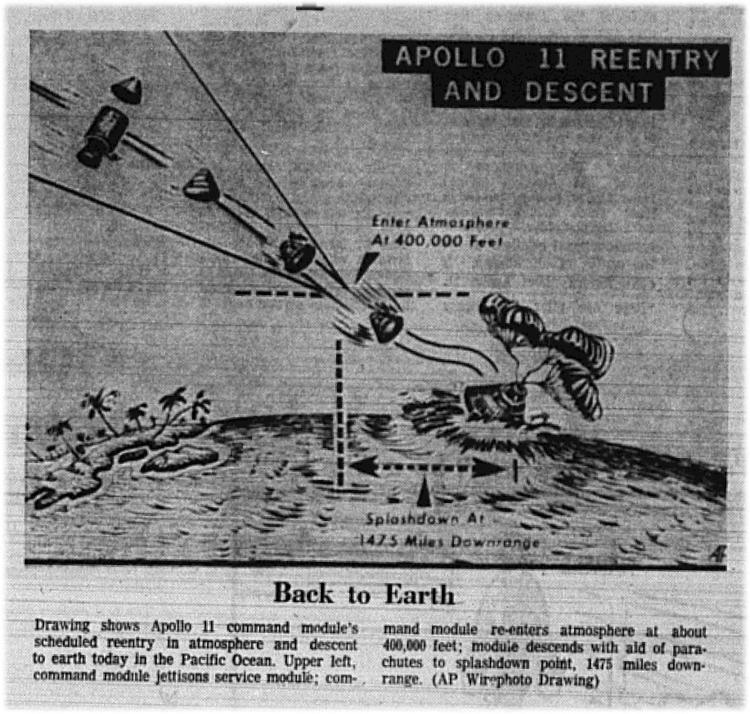 The Eagle Archives: July 24, 1969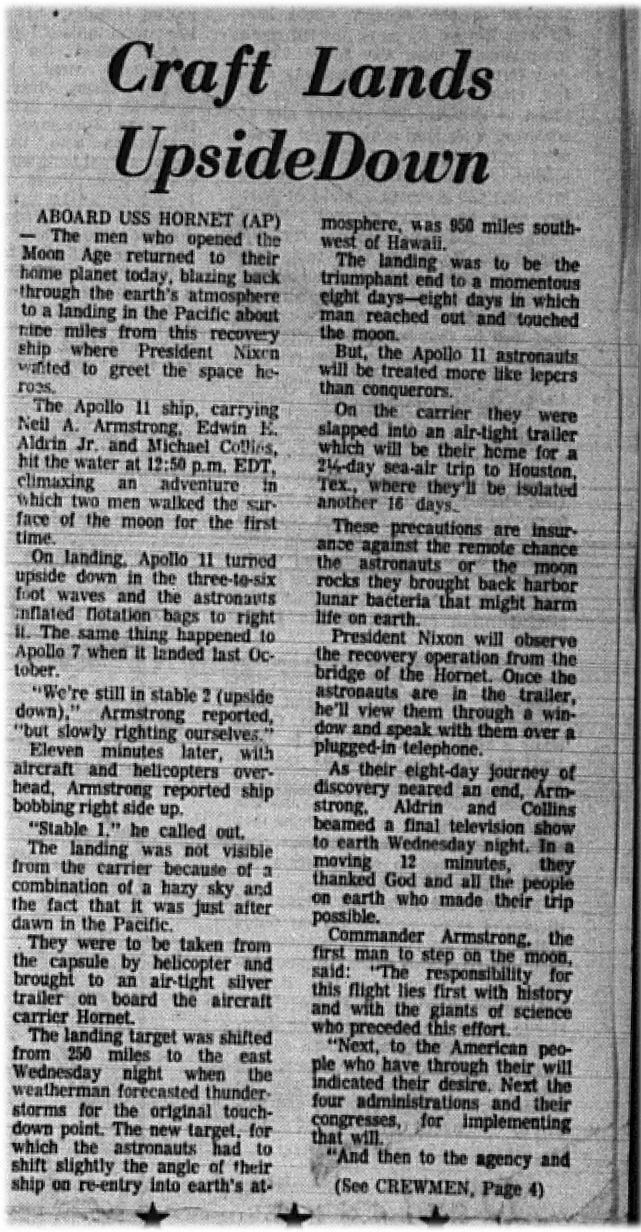 The Eagle Archives: July 24, 1969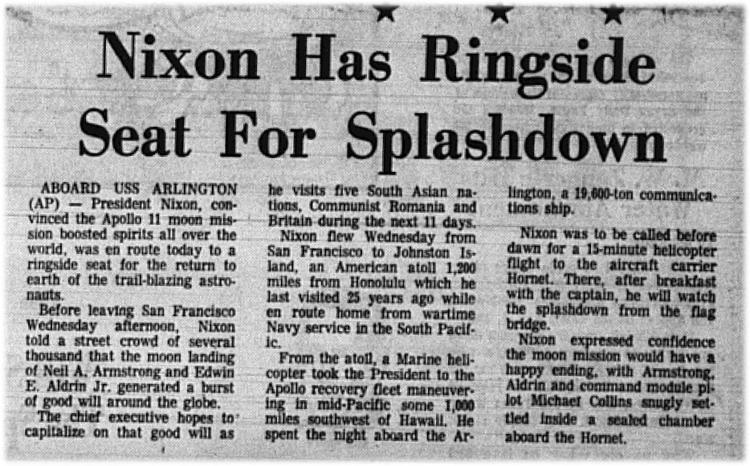 The Eagle Archives: July 24, 1969

The Eagle Archives: July 23, 1969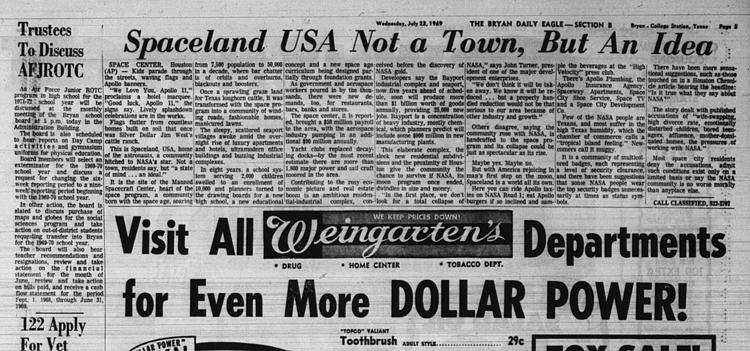 The Eagle Archives: July 23, 1969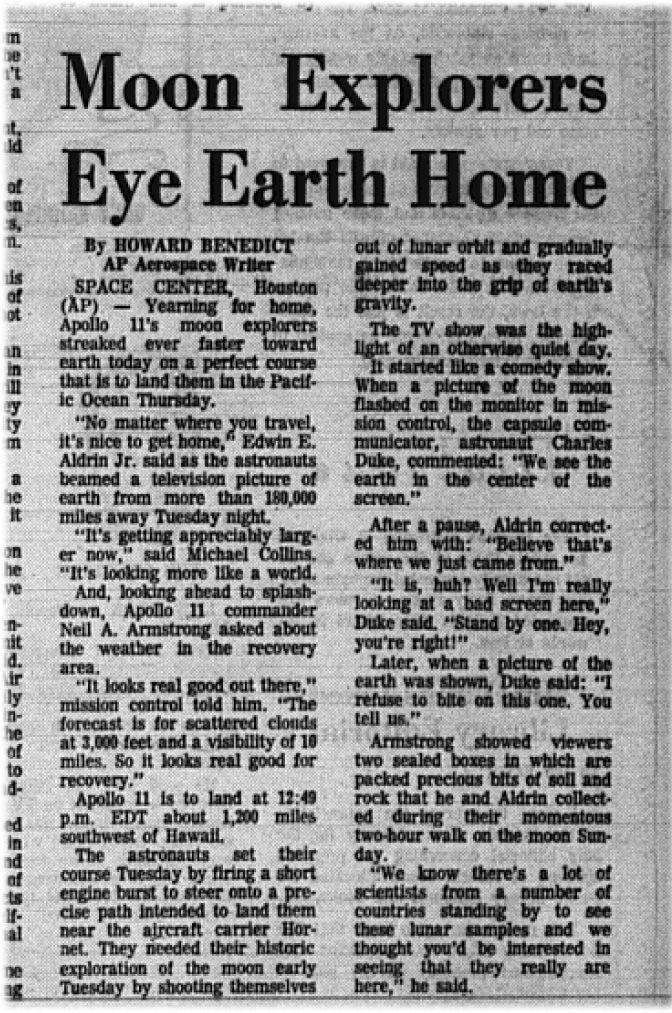 The Eagle Archives: July 23, 1969

The Eagle Archives: July 23, 1969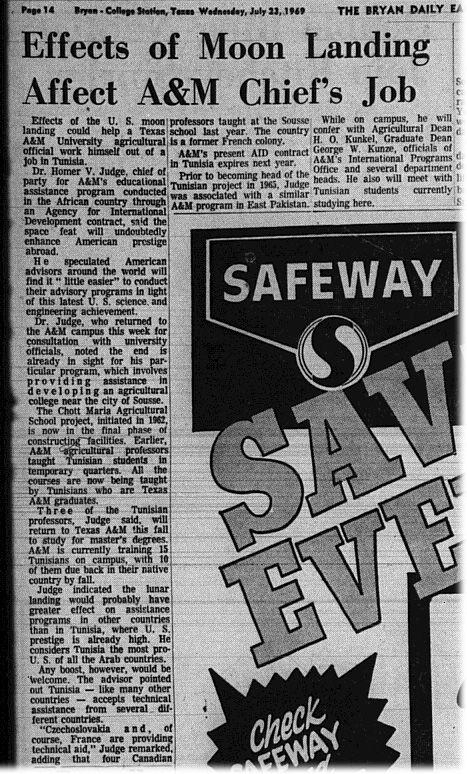 The Eagle Archives: July 22, 1969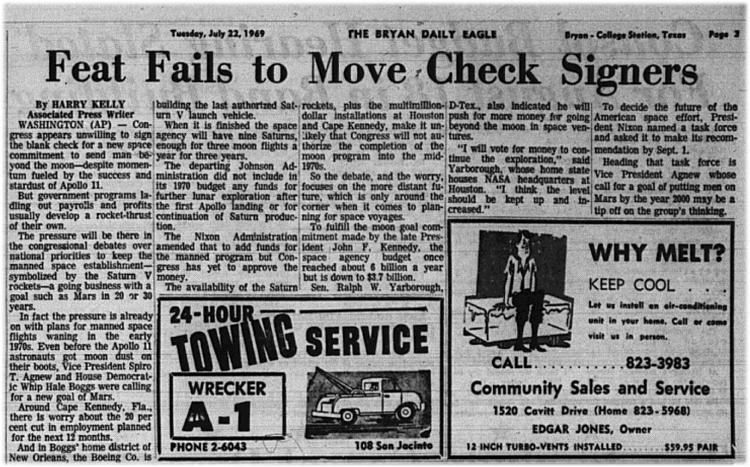 The Eagle Archives: July 22, 1969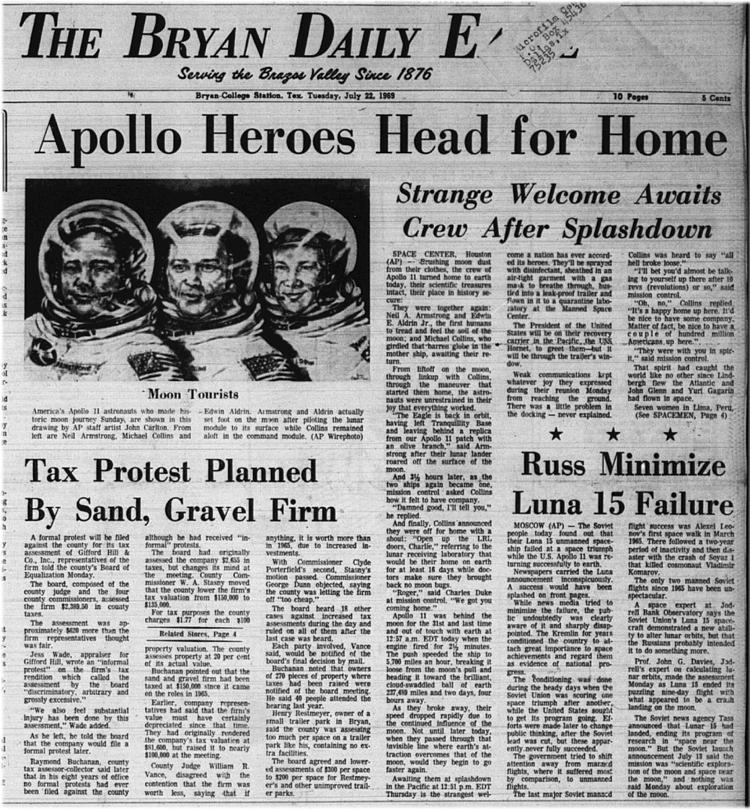 The Eagle Archives: July 22, 1969

The Eagle Archives: July 22, 1969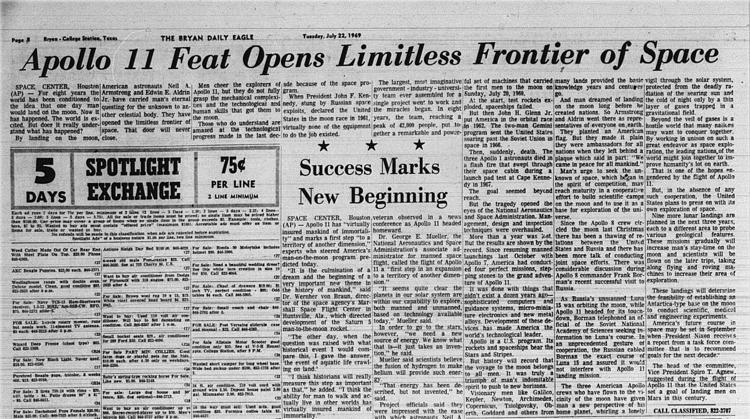 The Eagle Archives: July 22, 1969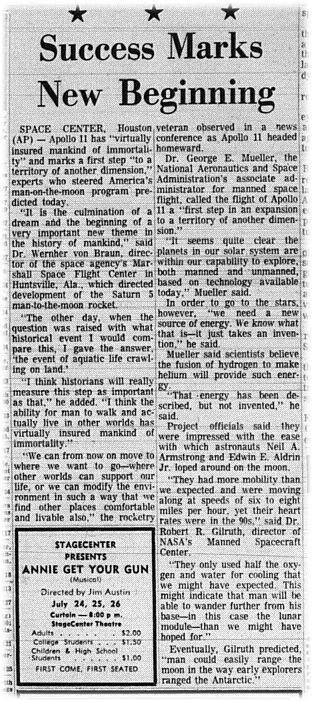 The Eagle Archives: July 21, 1969

The Eagle Archives: August 1, 1969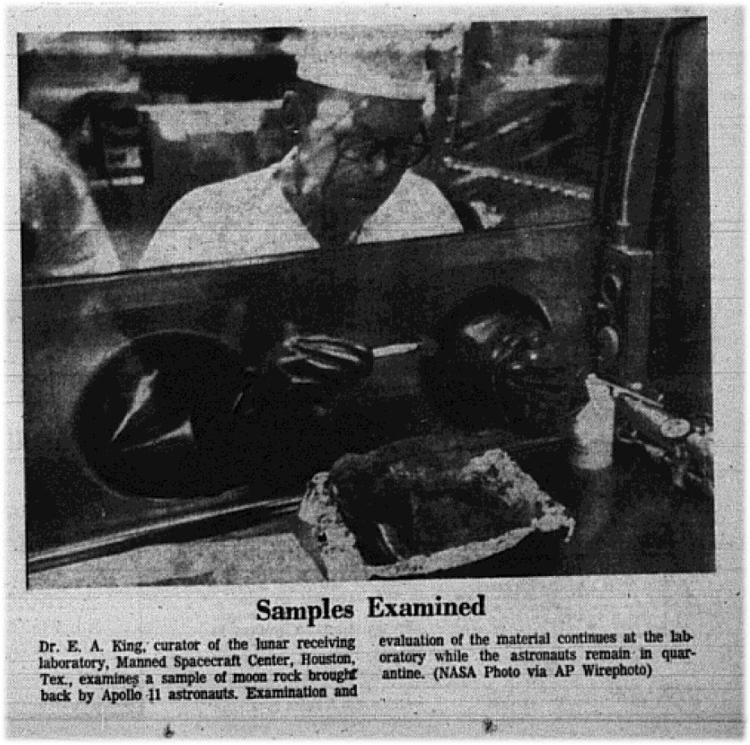 The Eagle Archives: August 4, 1969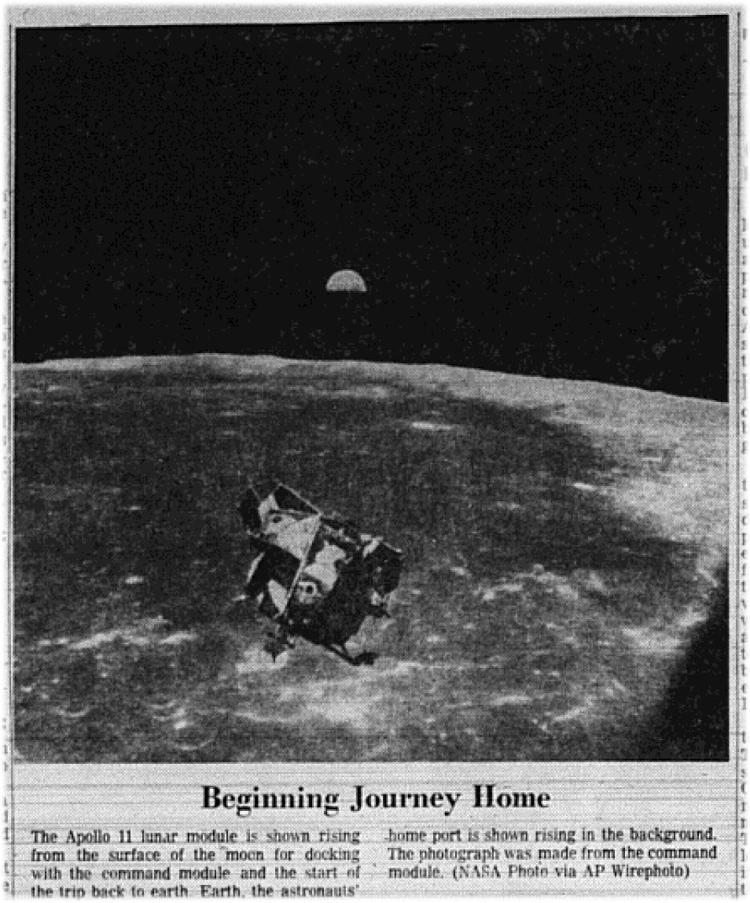 The Eagle Archives: August 4, 1969

The Eagle Archives: August 6, 1969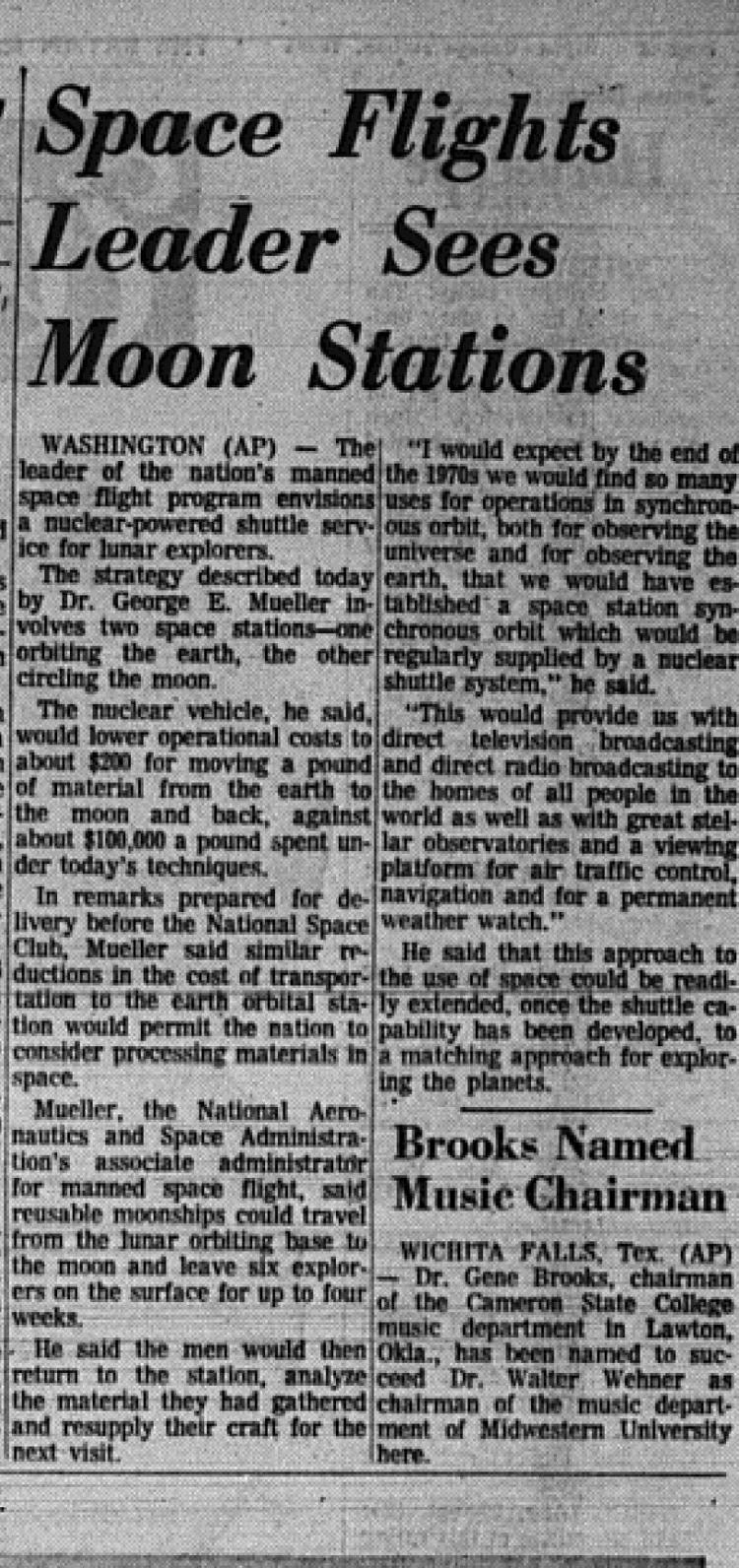 The Eagle Archives: August 6, 1969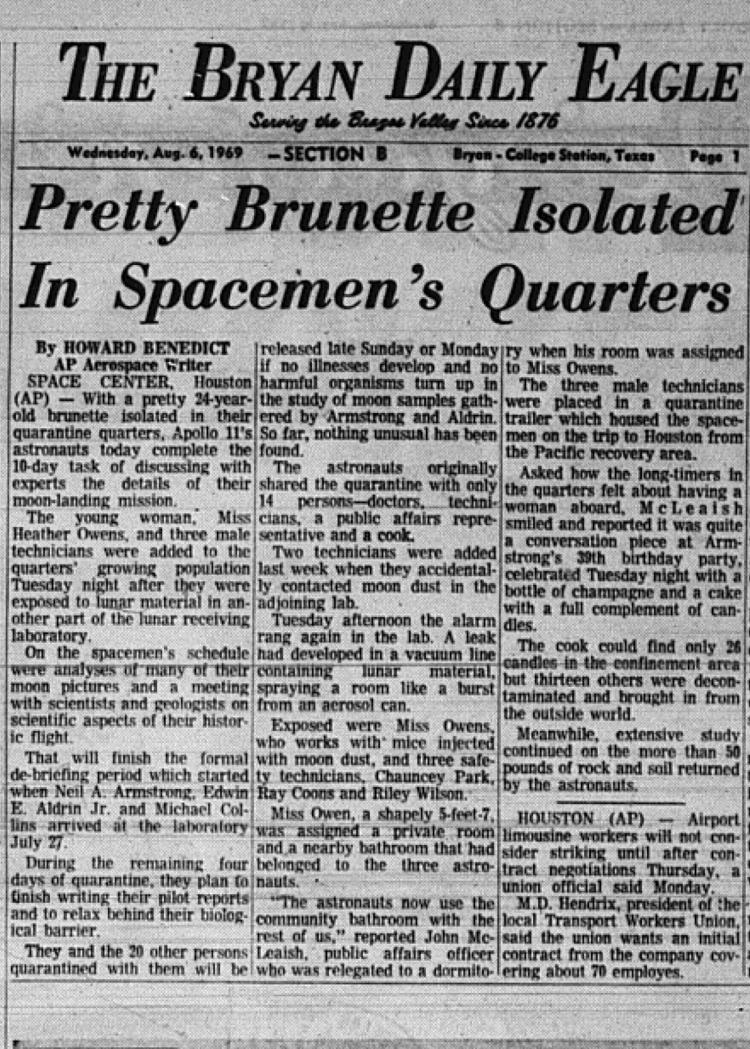 The Eagle Archives: August 8, 1969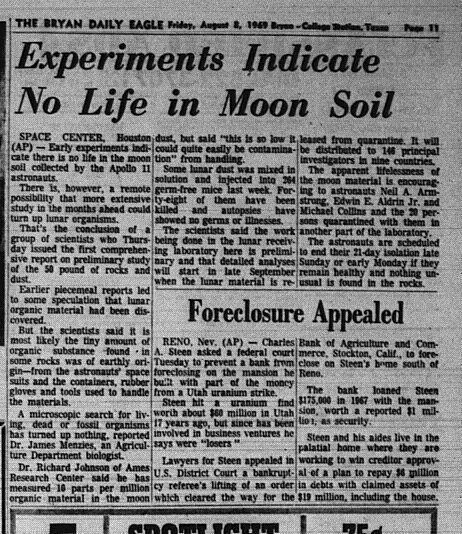 The Eagle Archives: August 7, 1969
The Eagle Archives: August 13, 1969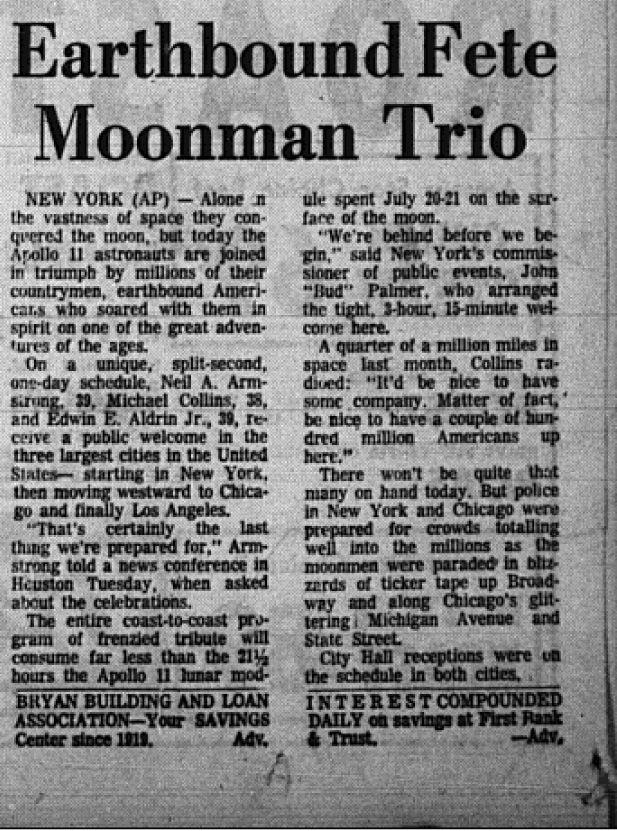 The Eagle Archives: August 13, 1969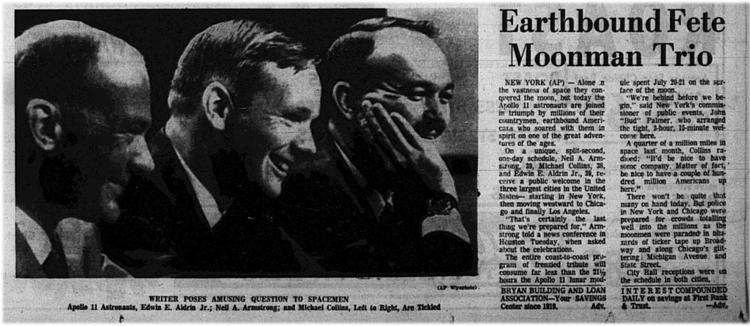 The Eagle Archives: August 14, 1969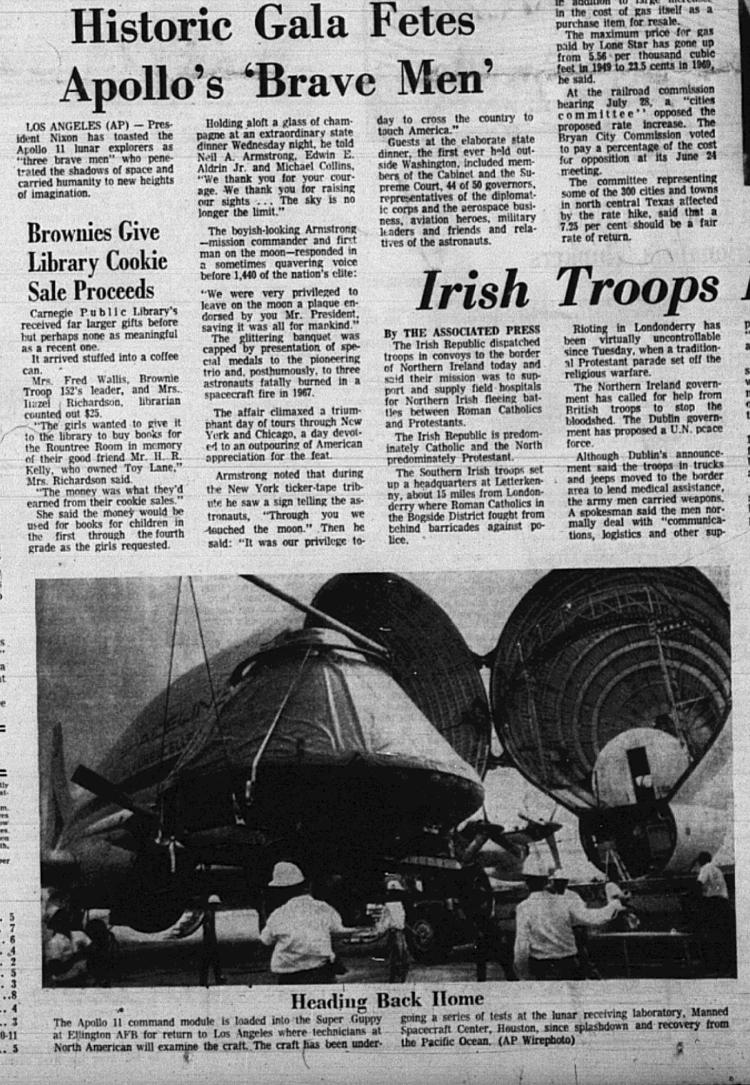 The Eagle Archives: August 23, 1969
The Eagle Archives: September 3, 1969