CYPRESS — As A&M Consolidated senior quarterback Gage Pahl's pass cut through the chilly air with the game clock showing 0:00, it appeared the Tigers were going to be headed to the regional round for the first time since 2016.
But when the ball reached senior receiver Valen Jones, a Fort Bend Marshall defender knocked it away, preserving the Buffalos' 32-27 victory over the Tigers in a Class 5A Division II area playoff game Friday at Ken Pridgeon Stadium.
"Everything stopped. It was like slow motion," FB Marshall head coach James Williams said. "A defensive back was actually out of position, and I was yelling at him even though he couldn't hear me. But our guys were able to get up there and make a play. Thank God, and we're blessed, and we'll take it."
Consol, which went undefeated in the regular season for the first time since 1990, ends its season at 11-1 with its third straight loss in the area round, including the second straight to the Buffalos. FB Marshall (11-1) advances to the regional round to play the Huntsville-Crosby winner.
The Buffalos racked up 402 rushing yards on 44 carries, much of that from senior Devon Achane, who followed a 228-yard, three-touchdown performance on the ground by committing to sign with Texas A&M.
But Consol was able to get the stop it needed, stuffing Achane on a third-and-7, and got the ball back at its own 10-yard line trailing 32-27 with 3:36 left.
Consol steadily moved the ball to midfield with senior Brian Darby, who temporarily left the game in the third quarter with a leg injury, rushing for 30 yards on the first four plays.
After FB Marshall made a third-down stop at the Consol 48, a Buffalos player was penalized for unsportsmanlike conduct, giving Consol a first down at the FB Marshall 37 with 1:13 left. A 15-yard run from Darby got the Tigers to the 18, but Pahl was sacked on the next play then scrambled out of bounds to set up a third-and-9 at the 17 with 20 seconds left. A pass play for negative yardage left the clock running, but Consol got off the final play just before the clock ran out.
"We knew it was going to be a tough game and a match all the way to the end," Consol head coach Lee Fedora said. "We had our opportunity right there at the end to put the final points on the board to win the game. We didn't get it done, and they came away with the victory."
The Tigers grabbed a 20-18 lead on the first drive of the second half, marching 72 yards on 13 plays capped by Kerry Brooks' 4-yard touchdown run out of the wildcat on fourth-and-1. Pahl completed 4 of 5 passes for 48 yards on the drive, his best of the game. He finished with 89 yards on 8-of-18 passing and added 59 rushing yards on 14 carries. Darby rushed for 154 yards on 18 carries with a pair of scores.
But FB Marshall's ground-and-pound approach proved too much for the Tigers as the Buffalos put up back-to-back touchdown drives to grab control. Achane broke off a 49-yard run to set up a 6-yard TD run from Brandon Tyron, giving FB Marshall a 25-20 lead with 5:25 left.
After a Consol three-and-out, FB Marshall put together an 11-play, 72-yard drive over 5 minutes, 24 seconds. Achane capped it with a 3-yard TD run to extend the lead to 32-20 with 10:39 left in the game.
The Tigers inched closer when Brooks hit Devin Price on a post for a 21-yard touchdown with 7:35 left.
"Hats off to them; they're a great team," Darby said. "We came up a little short, but we showed that fire and fight that we have. I'm proud of everybody on the team and what they did."
After both teams got stops on the first possessions of the game, Achane took a handoff around right end for an 11-yard TD, giving FB Marshall a 6-0 lead with 3:32 left in the first. Earlier in the drive, Achane caught a 41-yard pass on third-and-14.
Consol took the lead midway through the second quarter as Pahl got loose for scrambles of 21 and 19 yards to set up Darby's 1-yard touchdown run.
But the Buffalos responded with a pair of touchdown drives before halftime. Achane capped a three-play, 52-yard drive with a 25-yard TD run, and Tyron took a stretch play right for a 10-yard TD on the next drive to give FB Marshall an 18-7 lead with 3:30 left in the half. The Buffalos ran seven plays on those two drives — all runs — and gained 108 yards.
Consol regained momentum heading into halftime when Darby burst through the middle on third-and-5, racing past the FB Marshall defense for a 69-yard touchdown.
Consol struggled to throw the ball in the first half as Pahl completed 1 of 8 passes for 21 yards.
A&M Consolidated vs. Fort Bend Marshall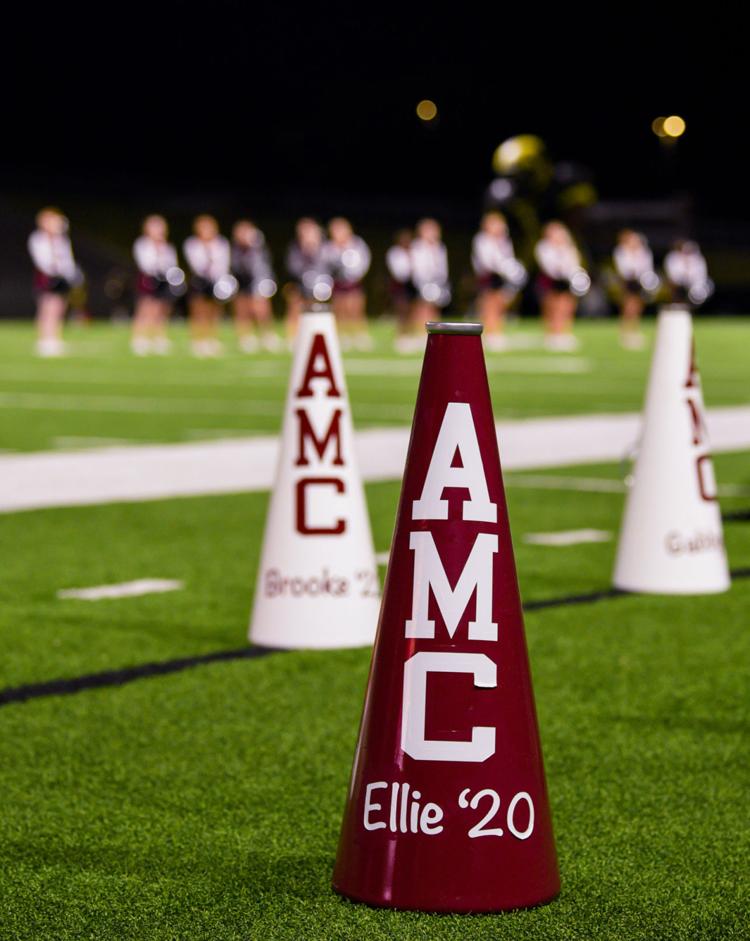 A&M Consolidated vs. Fort Bend Marshall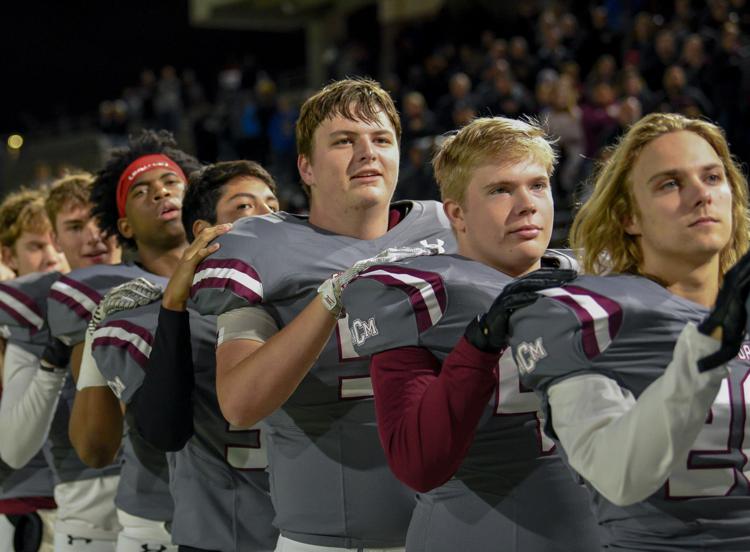 A&M Consolidated vs. Fort Bend Marshall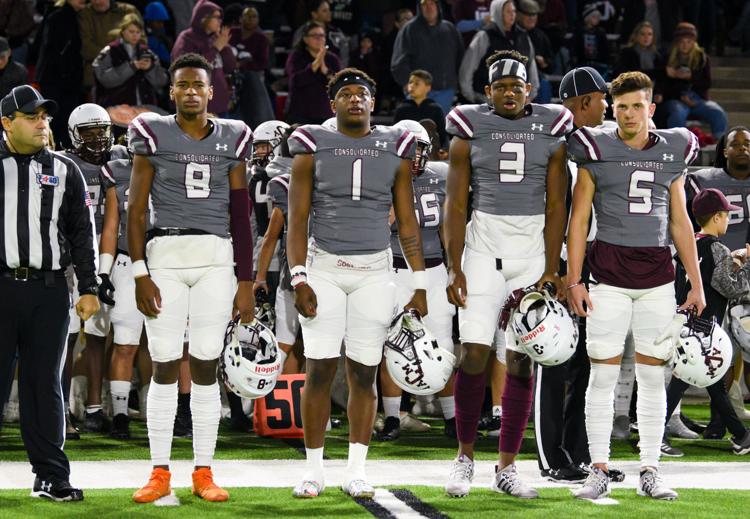 A&M Consolidated vs. Fort Bend Marshall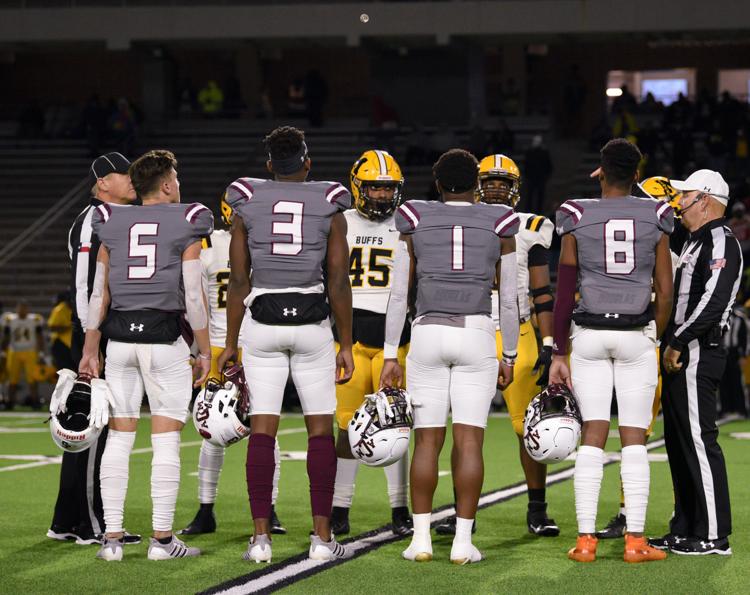 A&M Consolidated vs. Fort Bend Marshall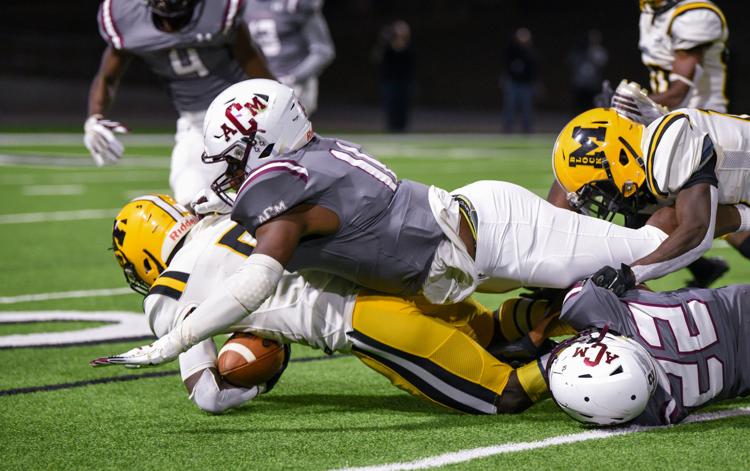 A&M Consolidated vs. Fort Bend Marshall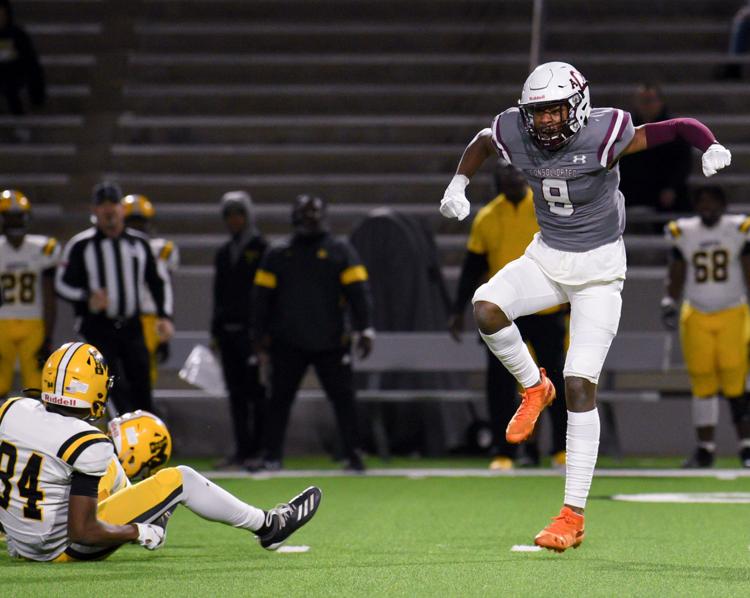 A&M Consolidated vs. Fort Bend Marshall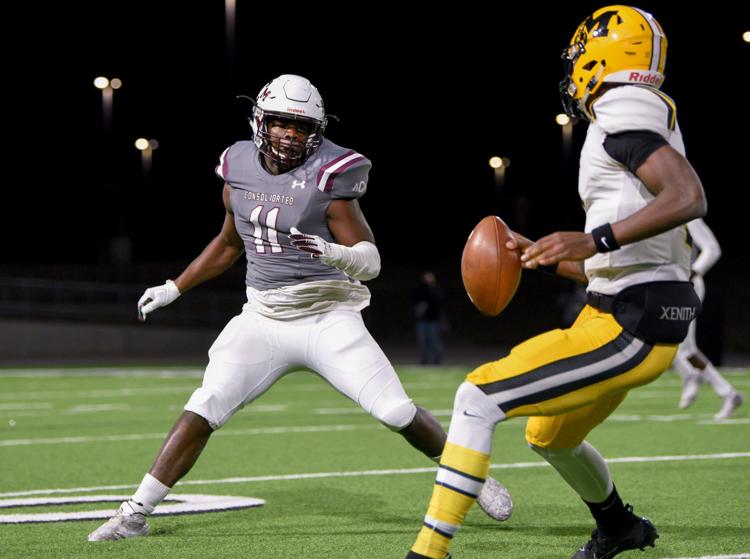 A&M Consolidated vs. Fort Bend Marshall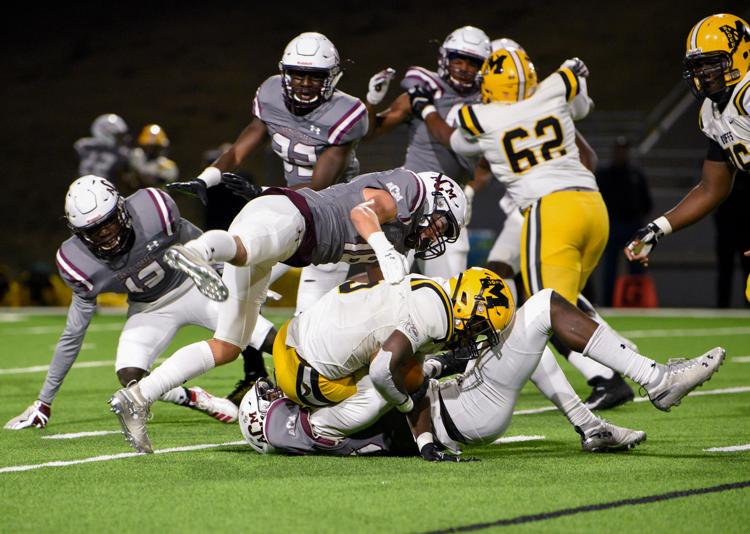 A&M Consolidated vs. Fort Bend Marshall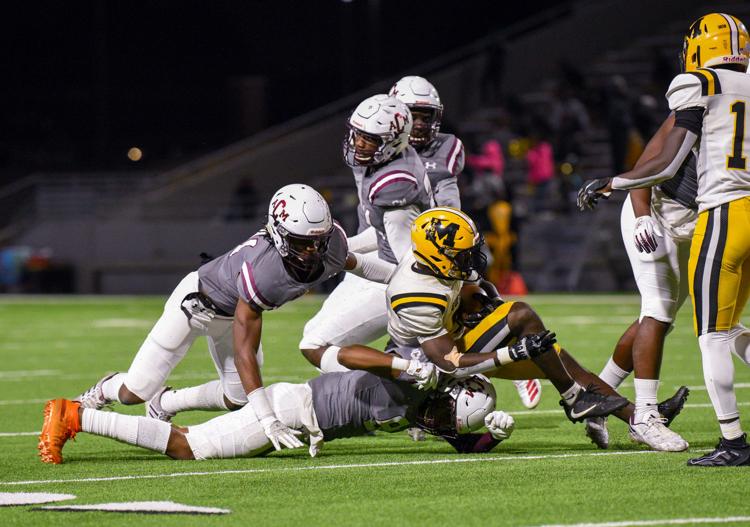 A&M Consolidated vs. Fort Bend Marshall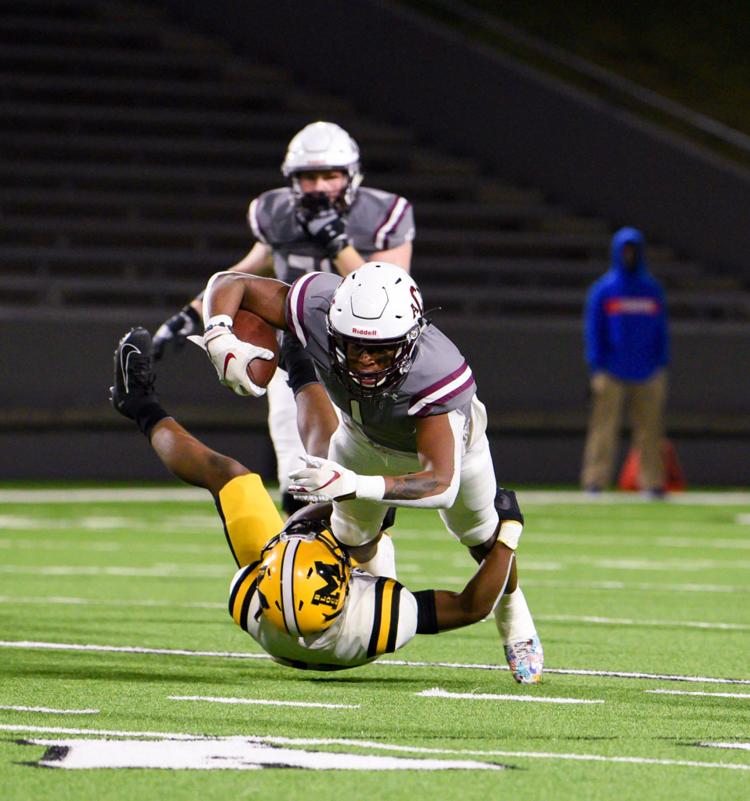 A&M Consolidated vs. Fort Bend Marshall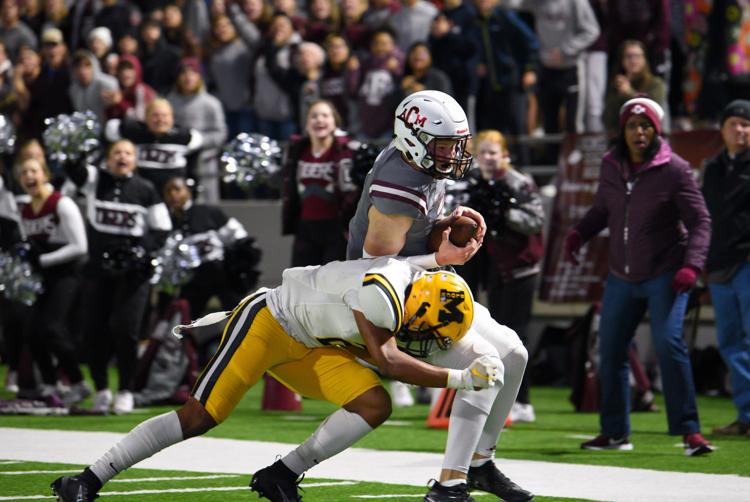 A&M Consolidated vs. Fort Bend Marshall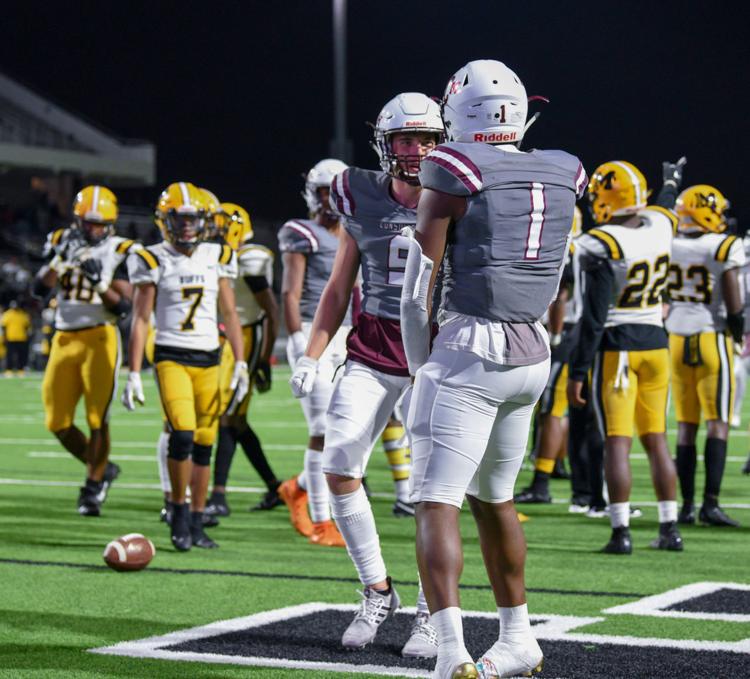 A&M Consolidated vs. Fort Bend Marshall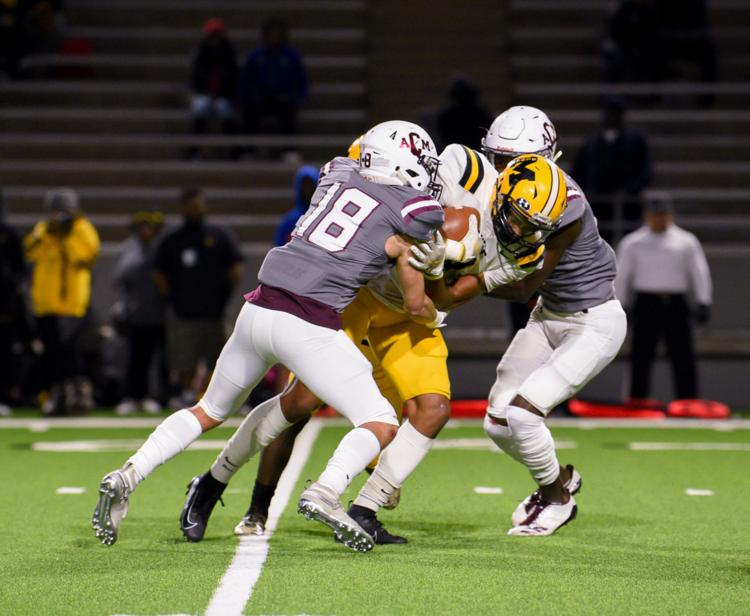 A&M Consolidated vs. Fort Bend Marshall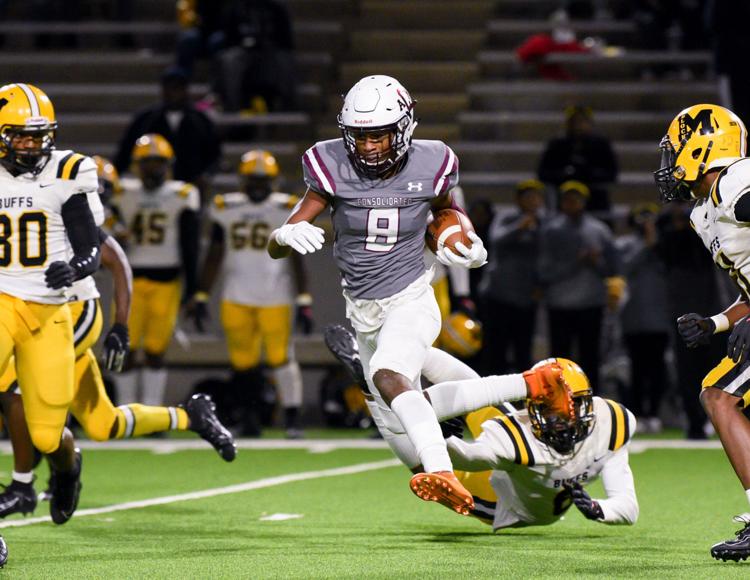 A&M Consolidated vs. Fort Bend Marshall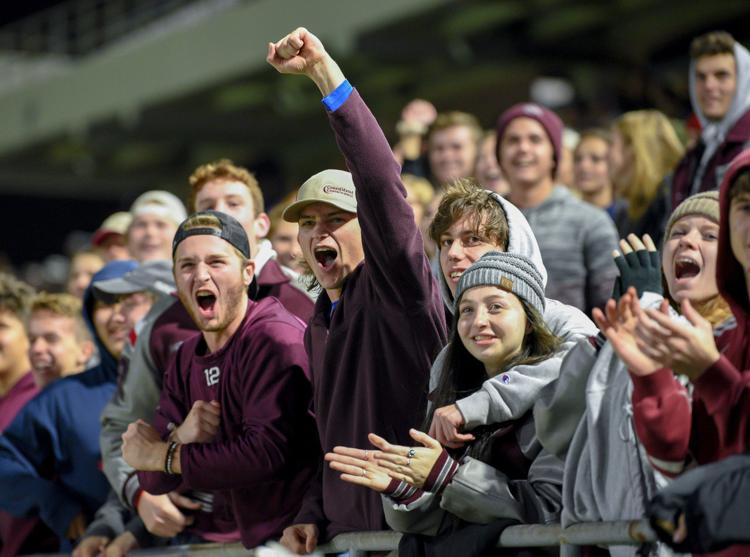 A&M Consolidated vs. Fort Bend Marshall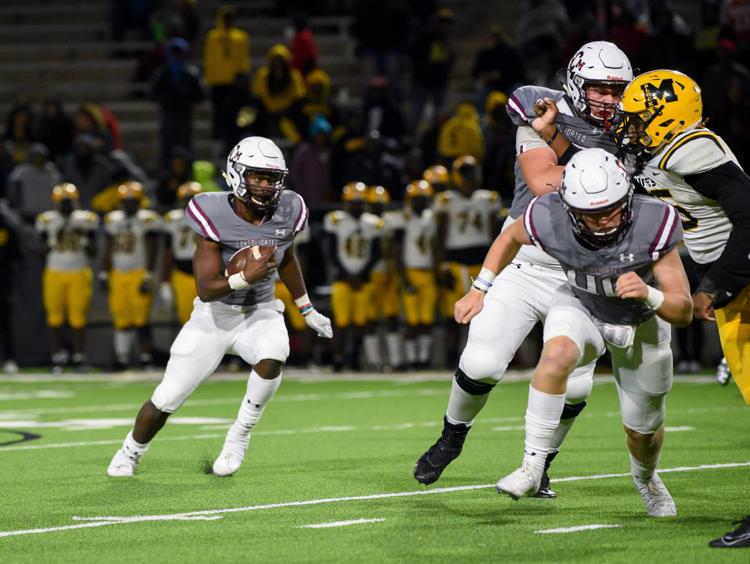 A&M Consolidated vs. Fort Bend Marshall
A&M Consolidated vs. Fort Bend Marshall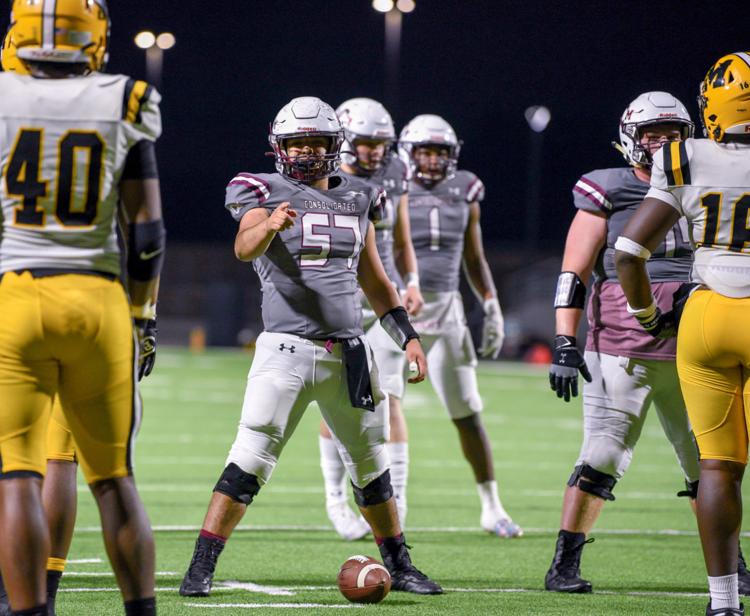 A&M Consolidated vs. Fort Bend Marshall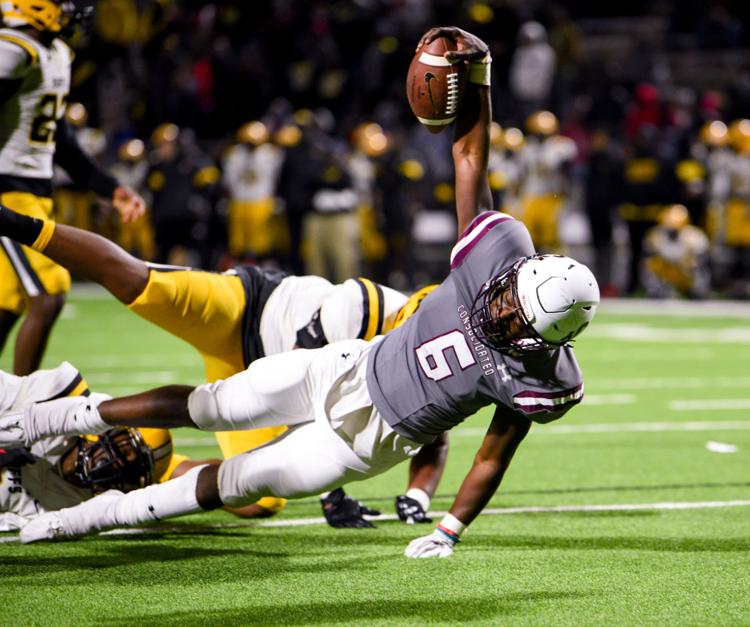 A&M Consolidated vs. Fort Bend Marshall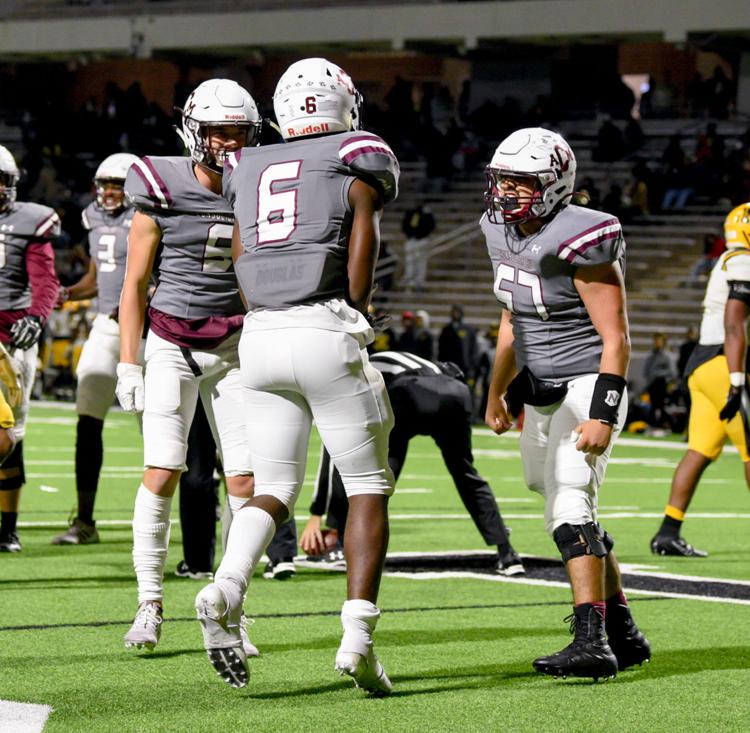 A&M Consolidated vs. Fort Bend Marshall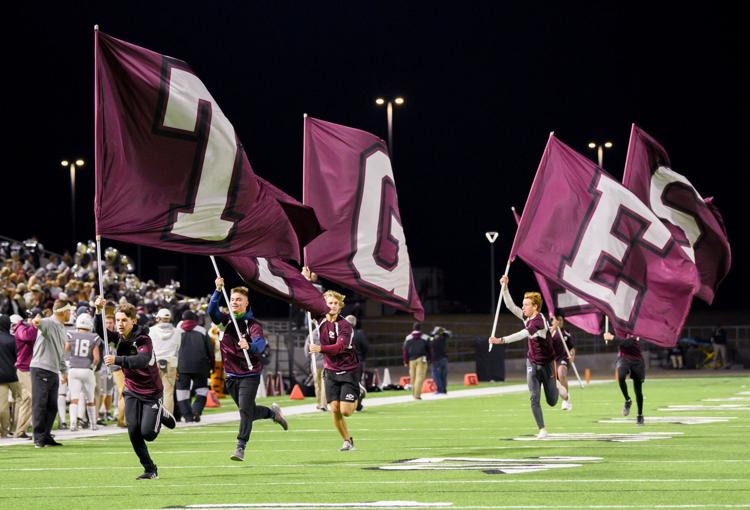 A&M Consolidated vs. Fort Bend Marshall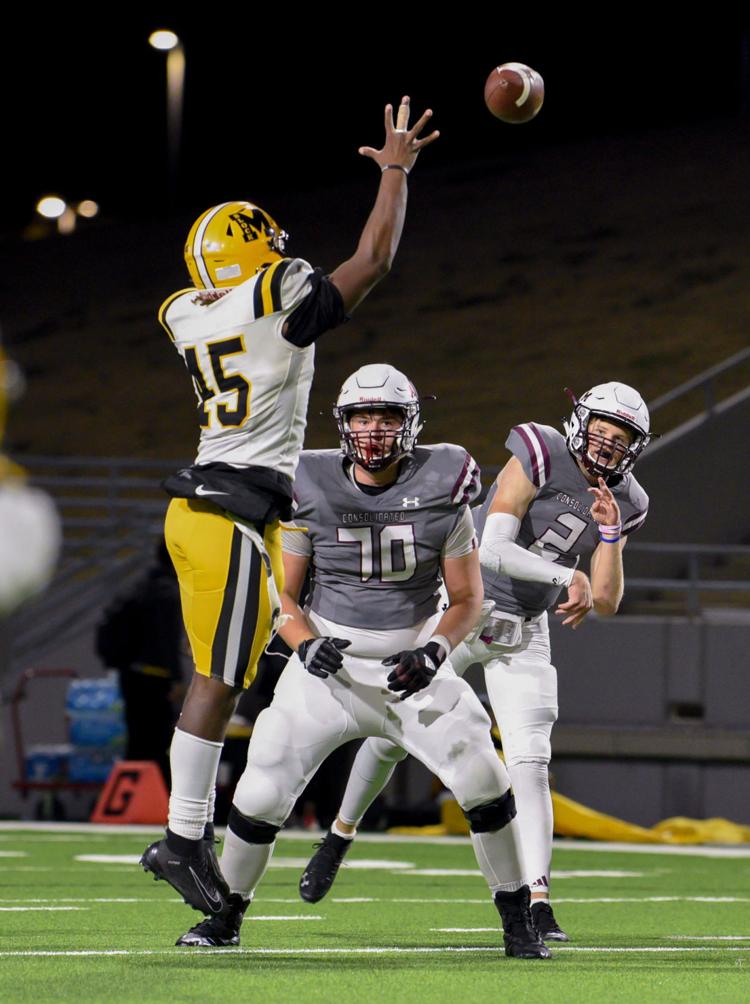 A&M Consolidated vs. Fort Bend Marshall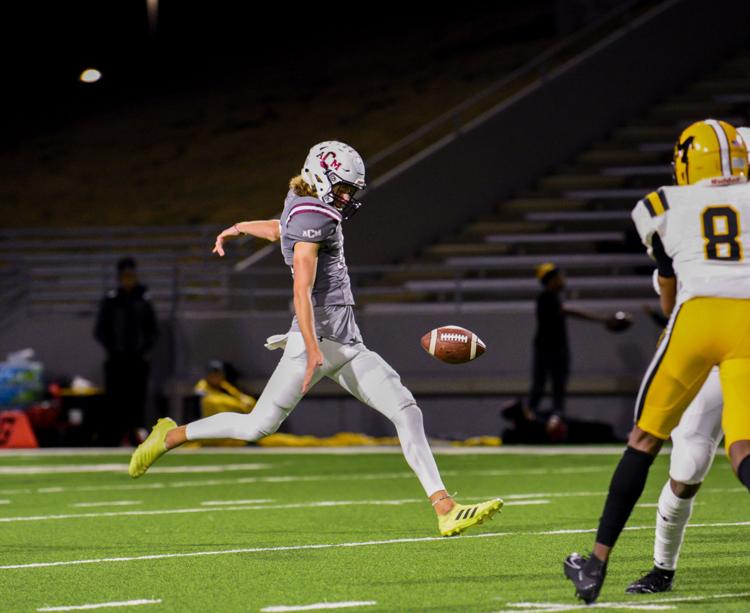 A&M Consolidated vs. Fort Bend Marshall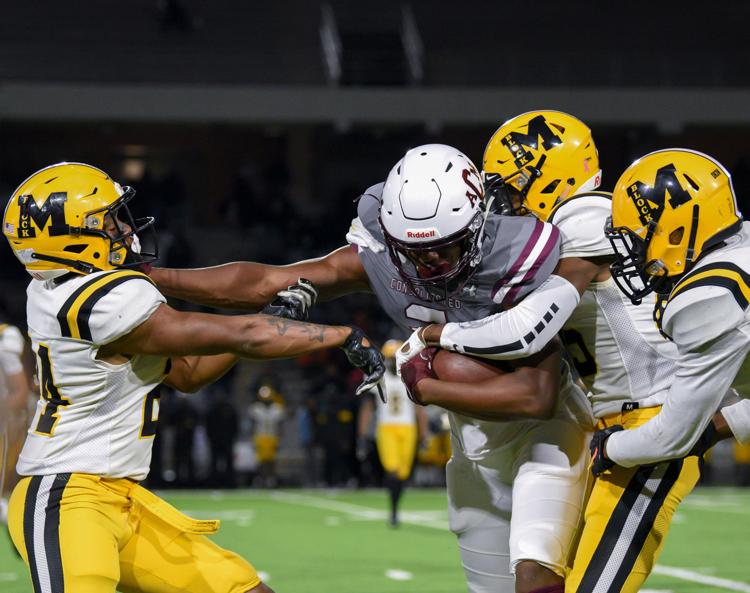 A&M Consolidated vs. Fort Bend Marshall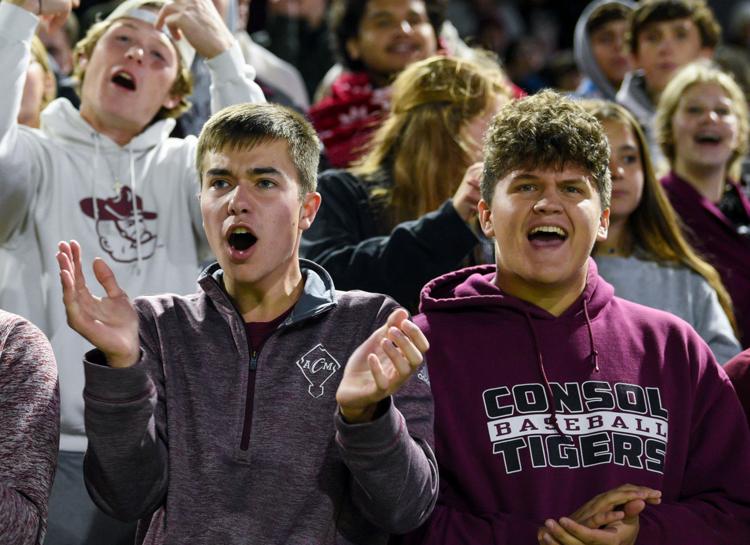 A&M Consolidated vs. Fort Bend Marshall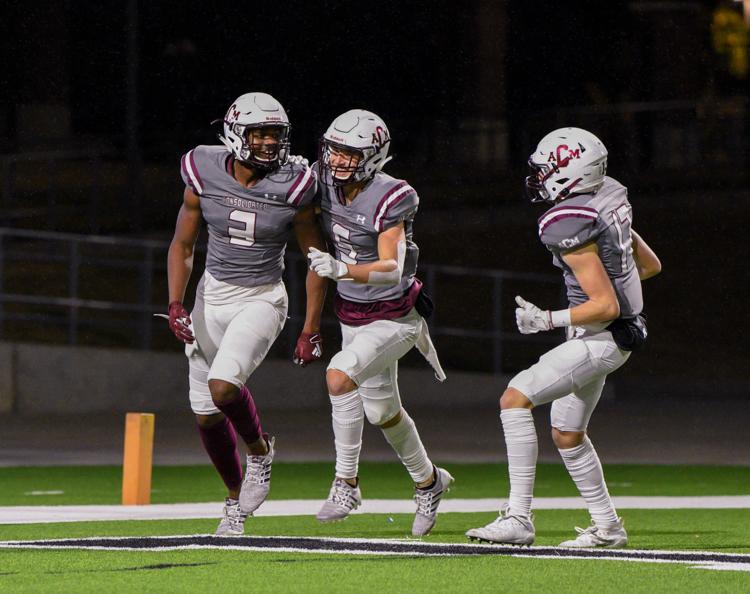 A&M Consolidated vs. Fort Bend Marshall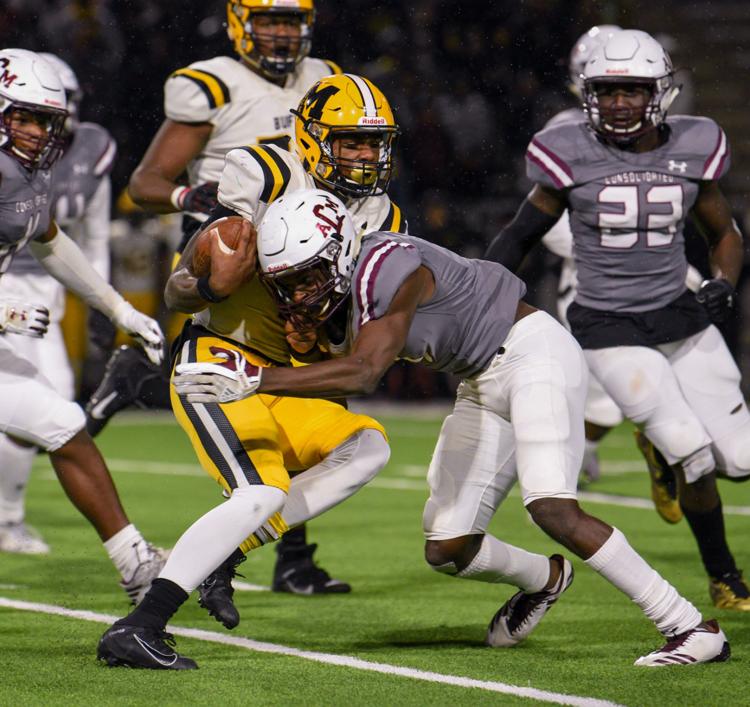 A&M Consolidated vs. Fort Bend Marshall