The 15th-ranked Texas A&M women's basketball team held a moment of silence before Thursday's Southeastern Conference game against Georgia for former NBA standout Kobe Bryant, his daughter Gianna, and the other seven victims of Sunday's helicopter crash in Calabasas, California.
A&M also left flowers on three Reed Arena court-side seats with Kobe Bryant, Gianna Bryant and the seven other victim's names attached.
"I wish we could have done an entire parade or a whole day worth of a celebration," A&M senior guard Jasmine Williams said. "The man was inspiring. Many people are named after him. Numbers are taken after him, and he will continue to affect generations after ours. He's a legend."
The helicopter carrying the nine passengers was en route to one of Gianna Bryant's basketball games. On board was John and Keri Altobelli and their teenage daughter Alyssa, Sarah Chester and her 13-year-old daughter Payton, Christina Mauser, an assistant coach for the team, and the pilot Ara Zobayan. There were no survivors.
Thursday also served as A&M's annual Daddy-Daughter Night, which invited fathers to bring their daughters to the game. One of the lasting images of Bryant has been of the former Los Angeles Laker and Gianna talking through basketball while watching an NBA game from court-side seats. Because of his daughter's love of basketball, Bryant had become an outspoken supporter of the women's game at all levels.
"What Kobe could have meant to women's basketball, which he was already doing that with his four daughters, the WNBA and being such a fan of women's basketball ... we're going to miss that more than anything you've ever seen, what he could have done for our sport," A&M head coach Gary Blair said.
As many A&M players had their fathers in the stands Thursday night, the moment of remembrance seemed especially poignant, Williams said.
"It's a really sad story, but it just shows you how precious life is and that [it can end] in any given moment, so we need to make sure our relationships are in order and that you know, we keep everything together," she said.
Texas A&M vs. Georgia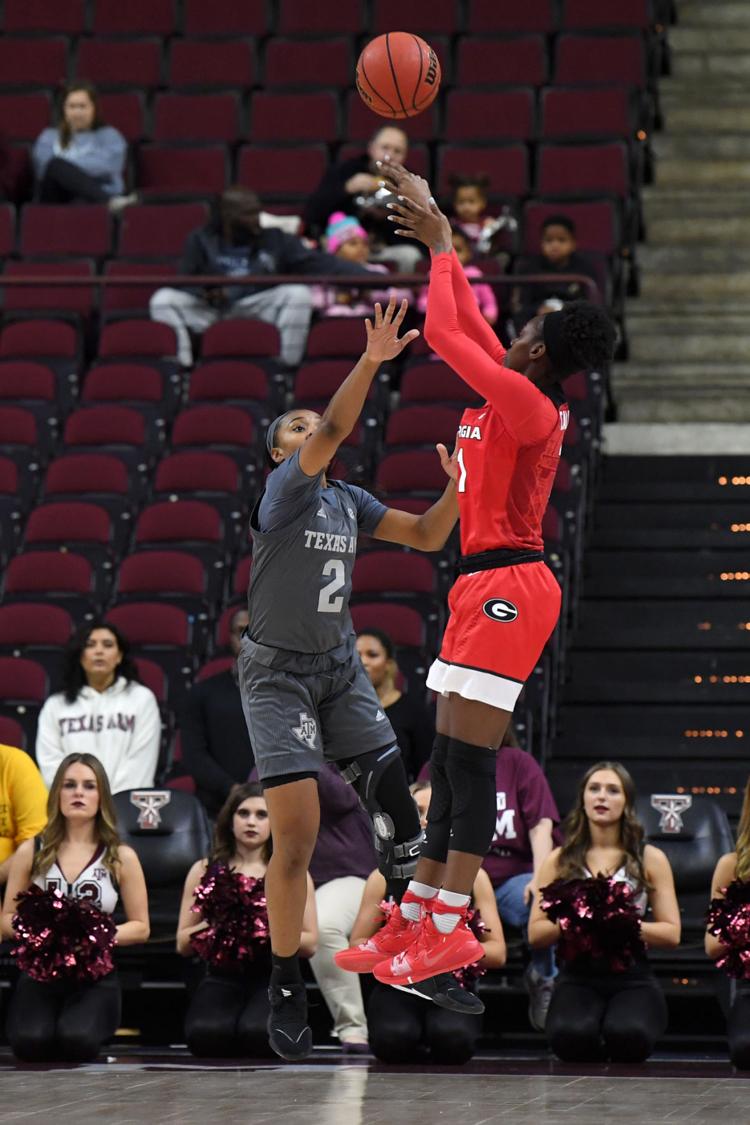 Texas A&M vs. Georgia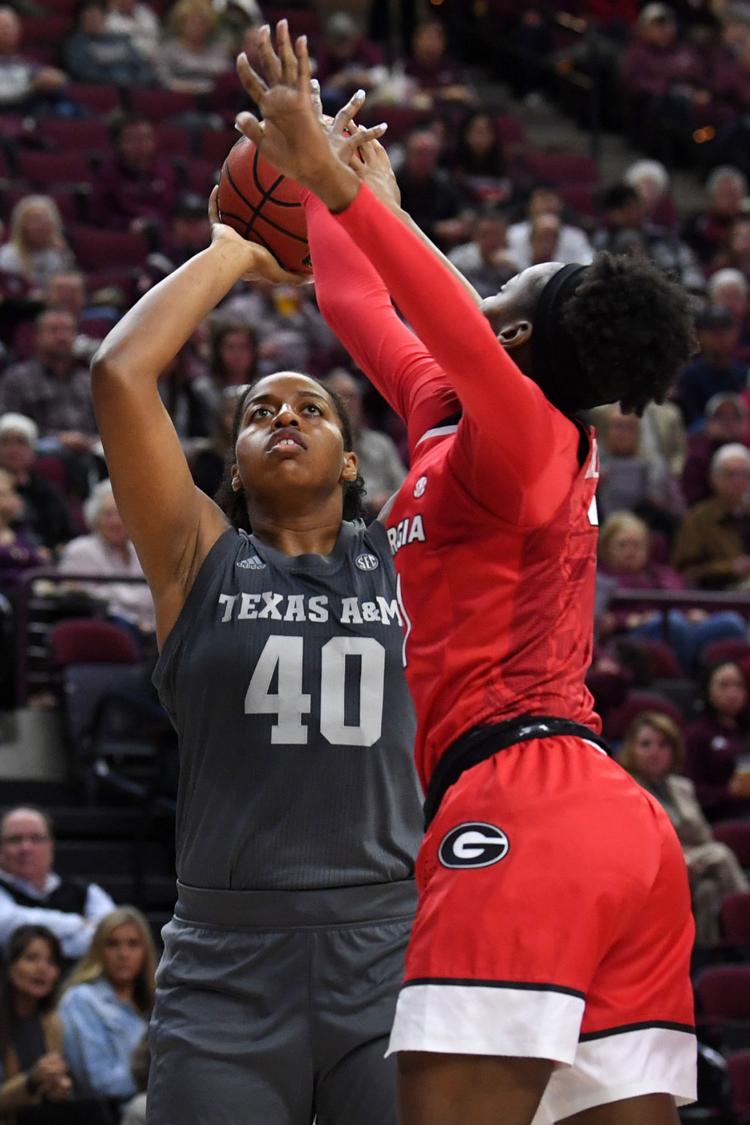 Texas A&M vs. Georgia
Texas A&M vs. Georgia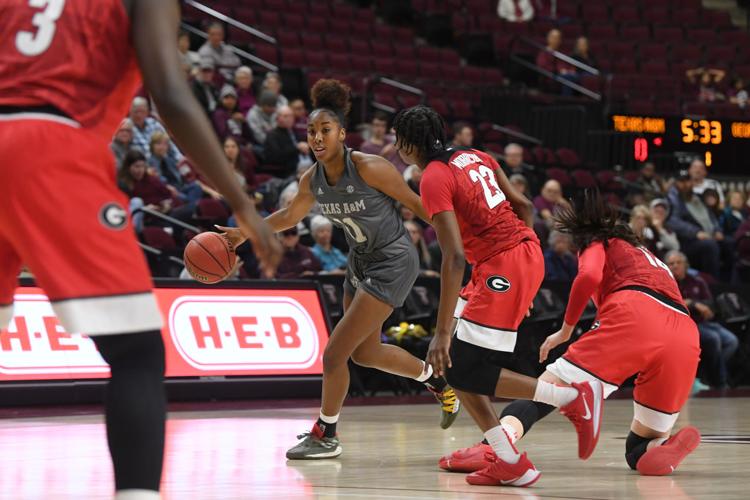 Texas A&M vs. Georgia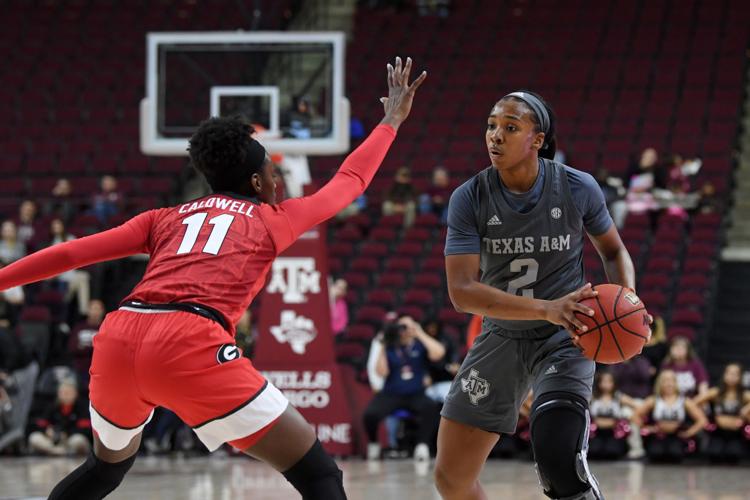 Texas A&M vs. Georgia
Texas A&M vs. Georgia
Texas A&M vs. Georgia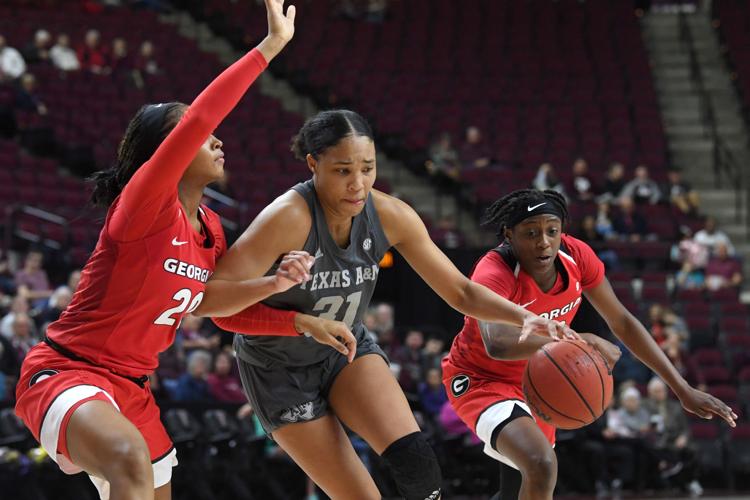 Texas A&M vs. Georgia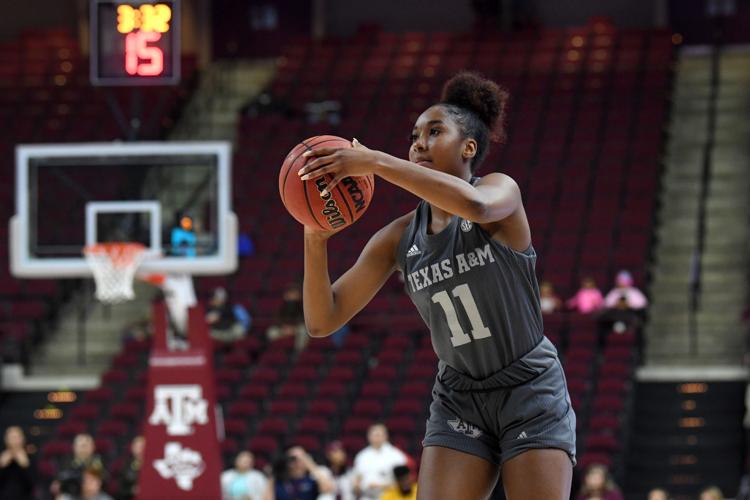 Texas A&M vs. Georgia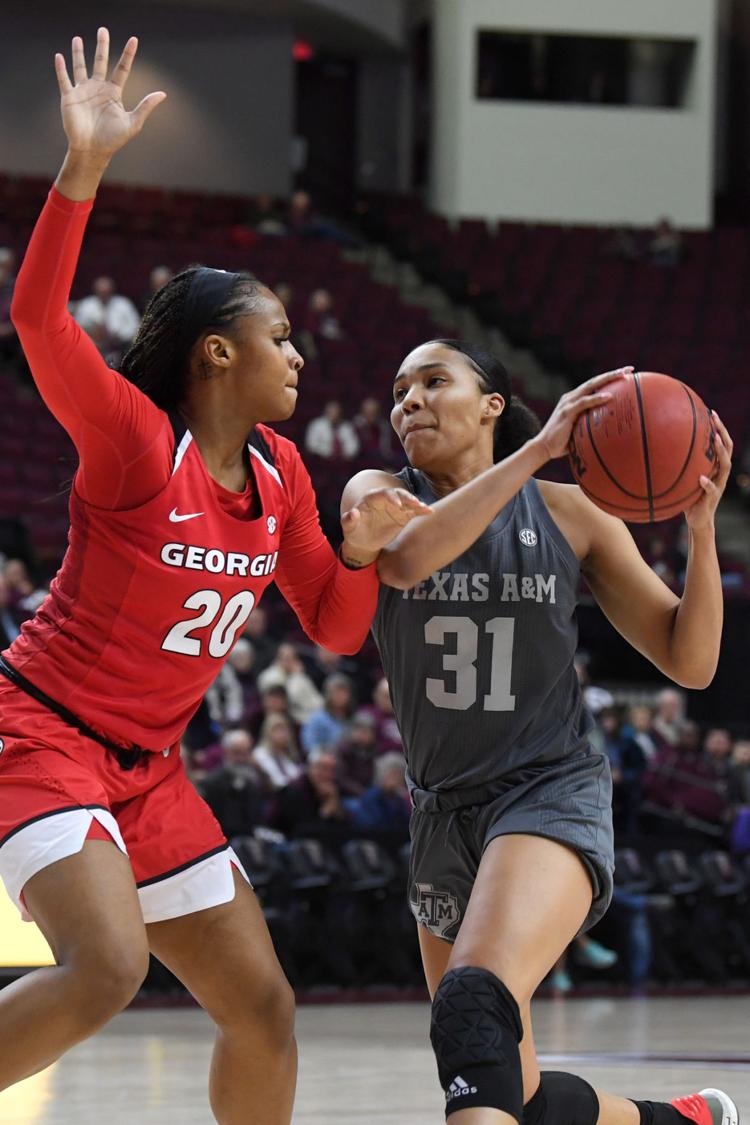 Texas A&M vs. Georgia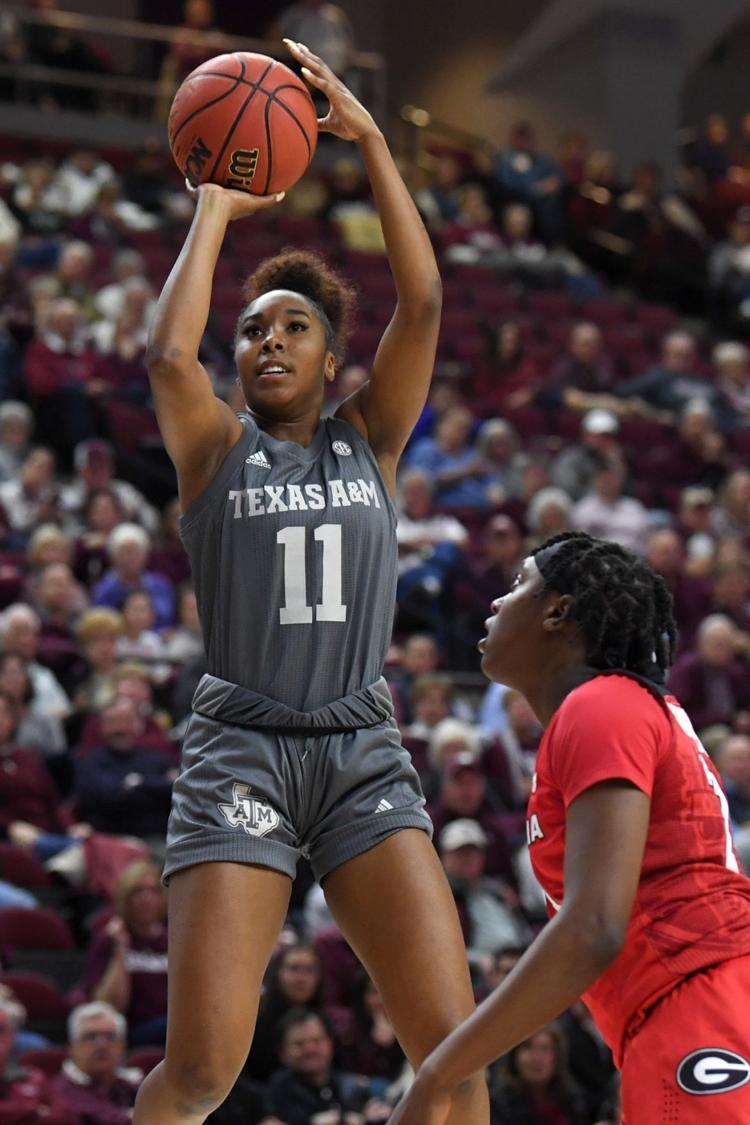 Texas A&M vs. Georgia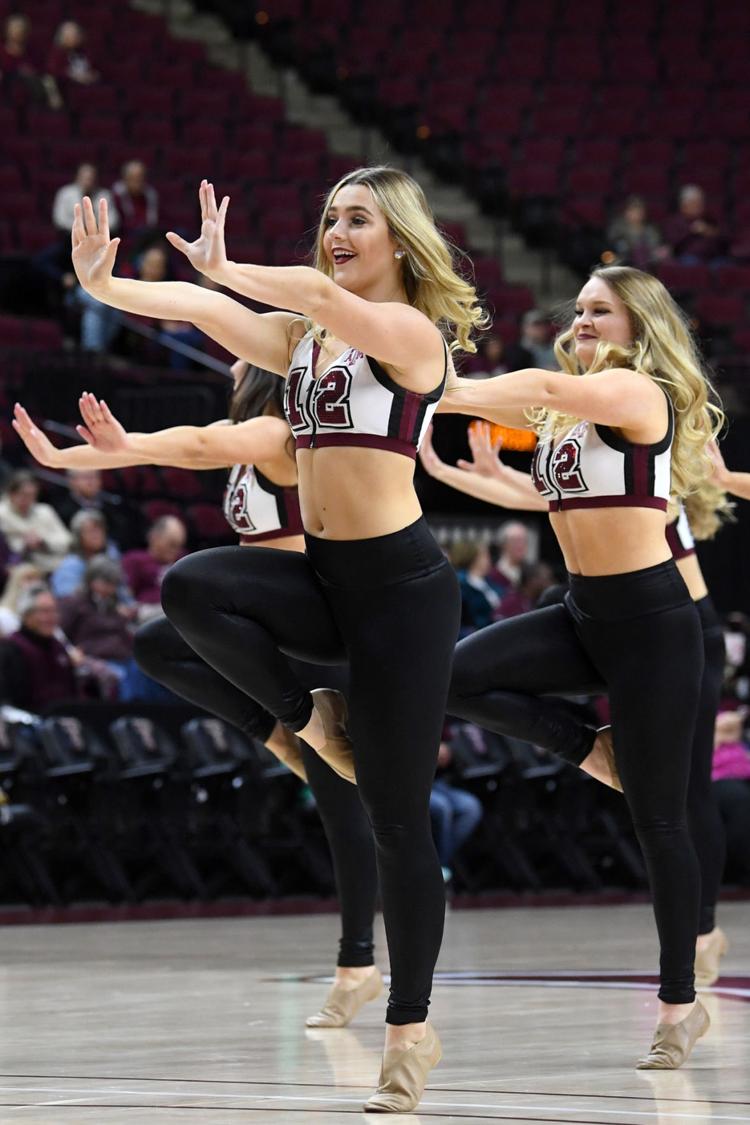 Texas A&M vs. Georgia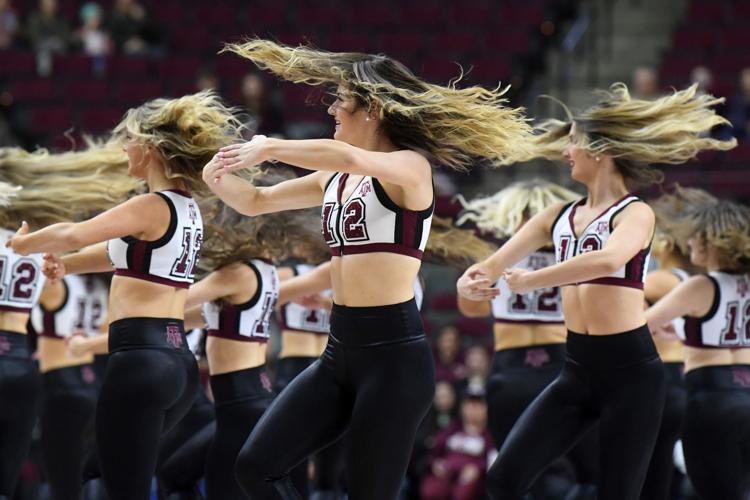 Texas A&M vs. Georgia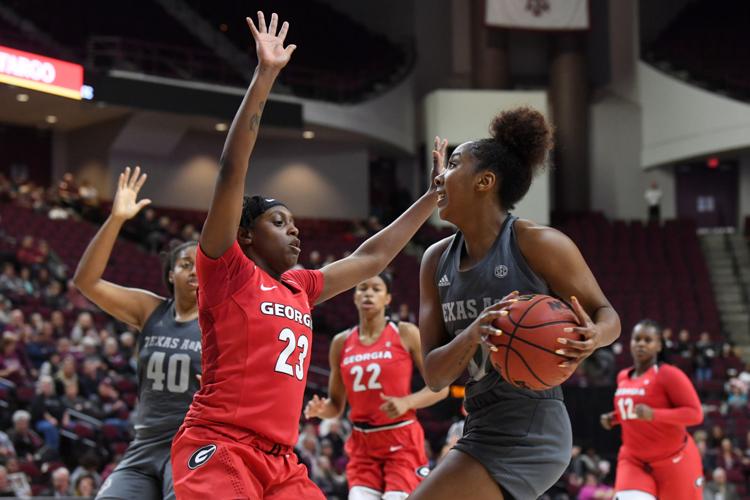 Texas A&M vs. Georgia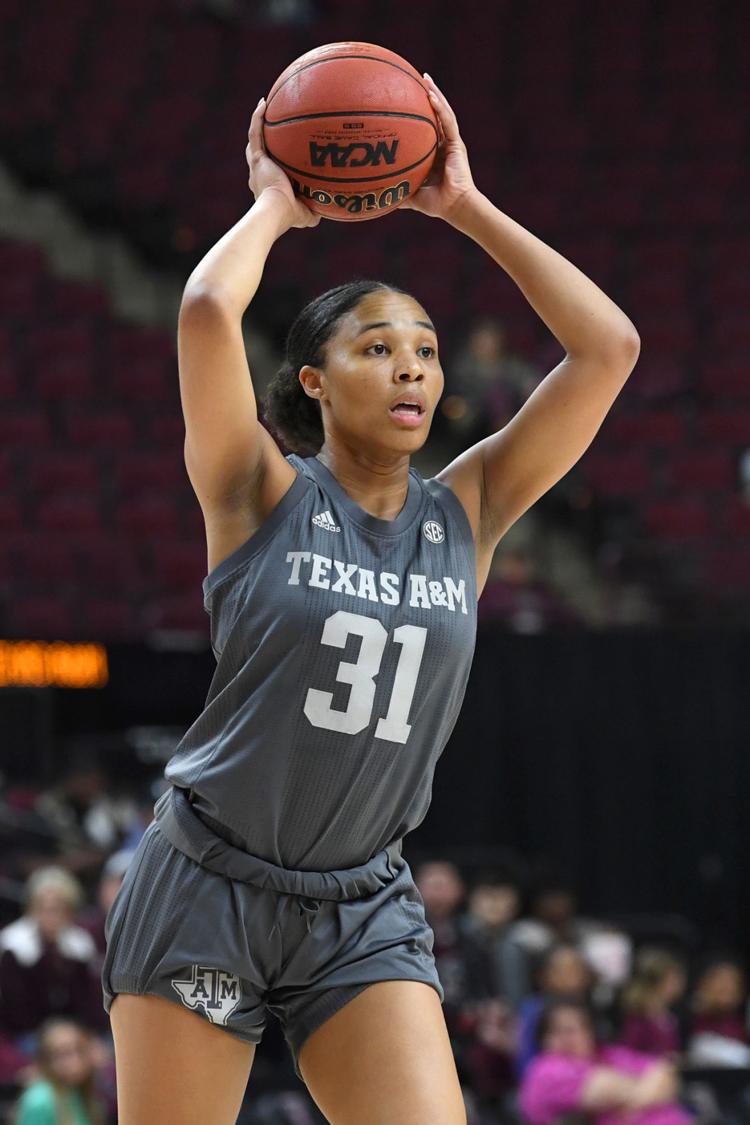 Texas A&M vs. Georgia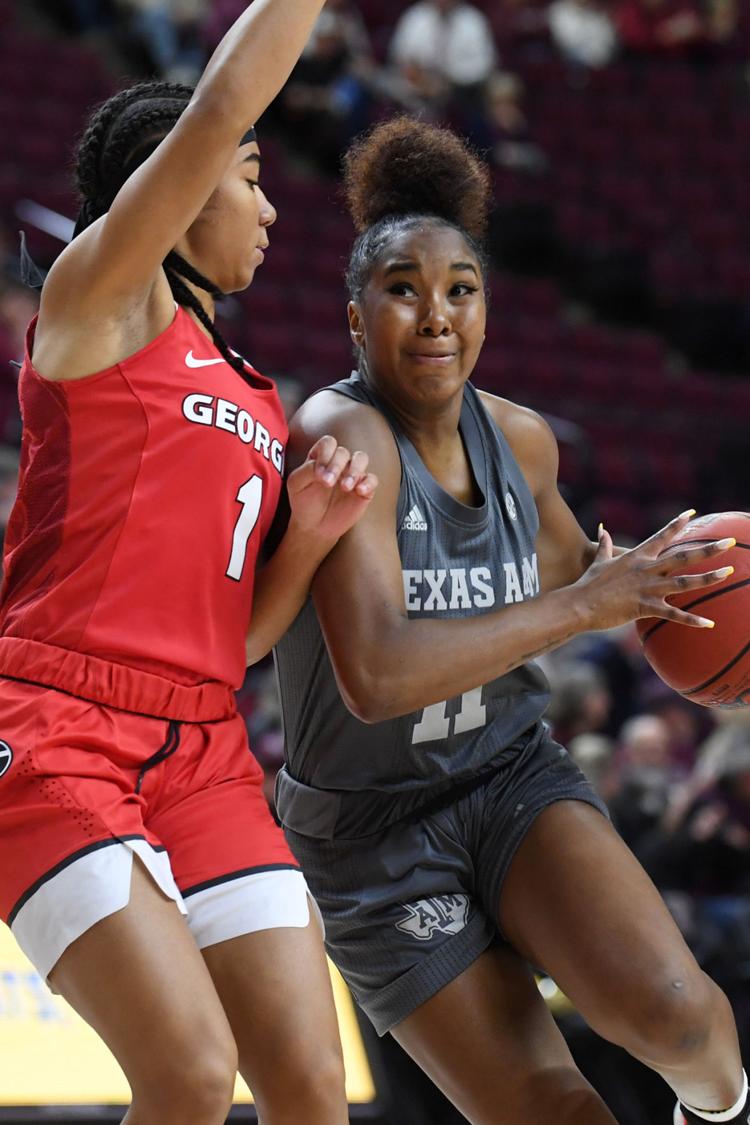 Texas A&M vs. Georgia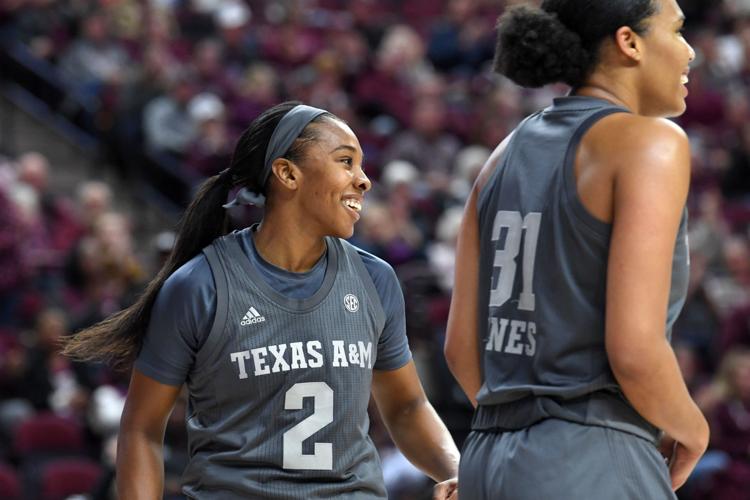 Texas A&M vs. Georgia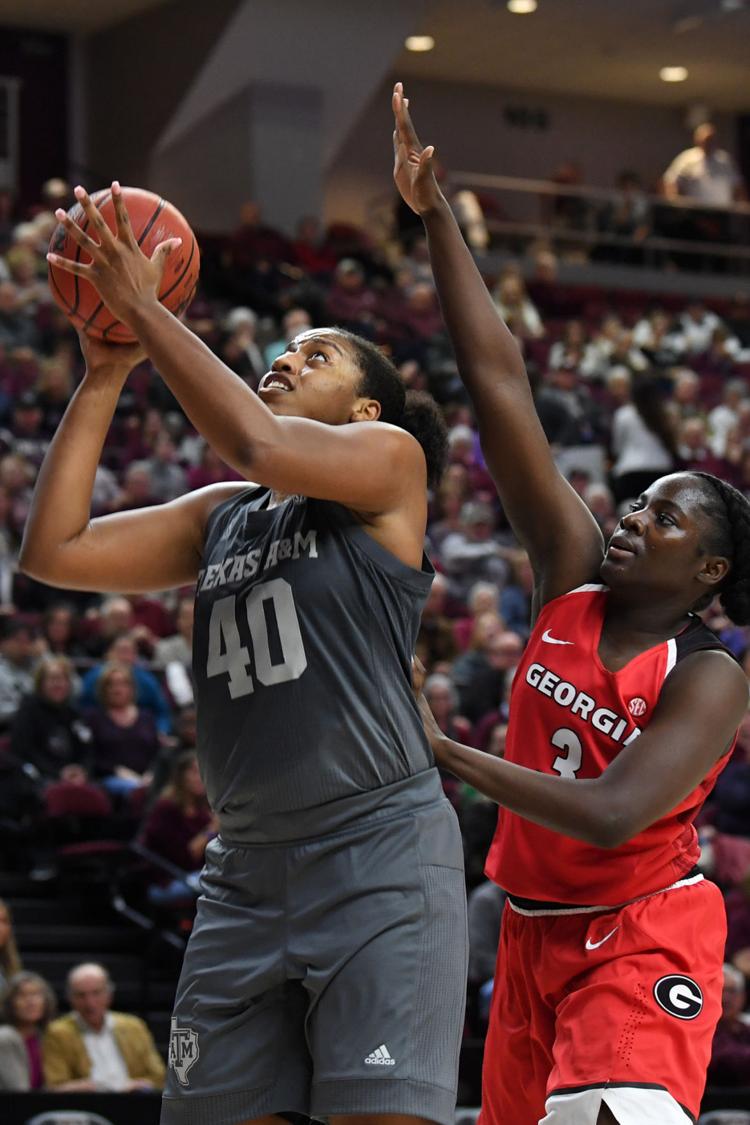 Texas A&M vs. Georgia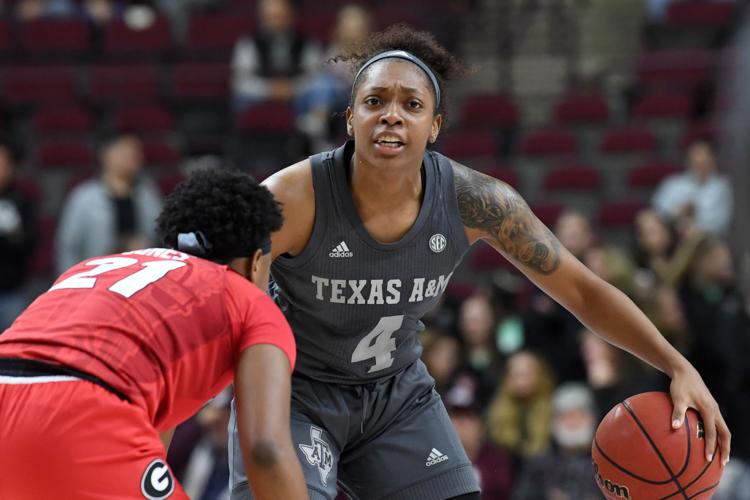 Texas A&M vs. Georgia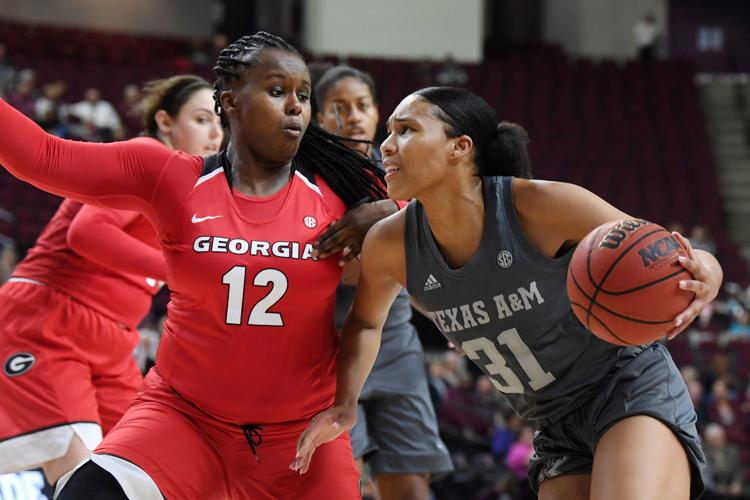 Texas A&M vs. Georgia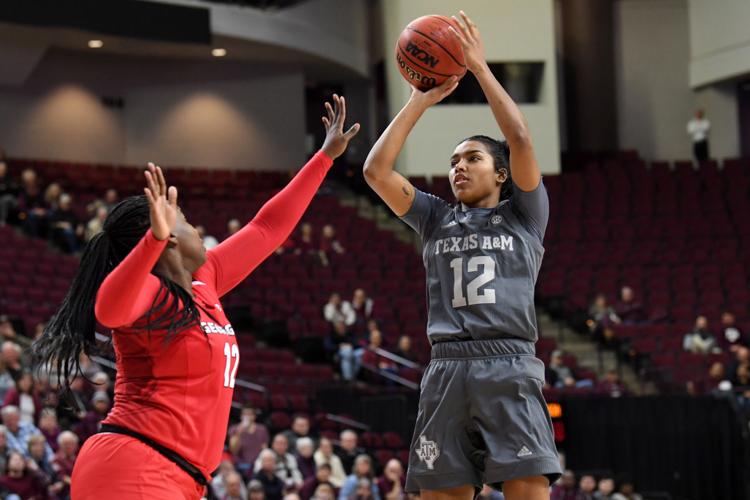 Texas A&M vs. Georgia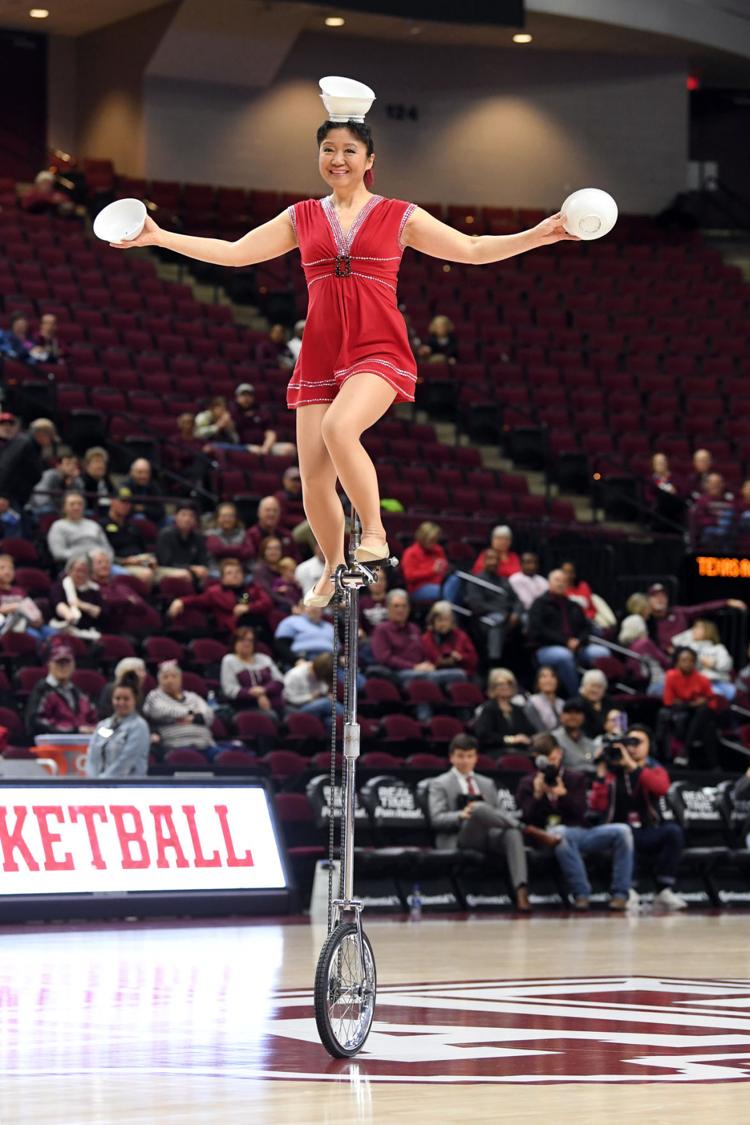 Texas A&M vs. Georgia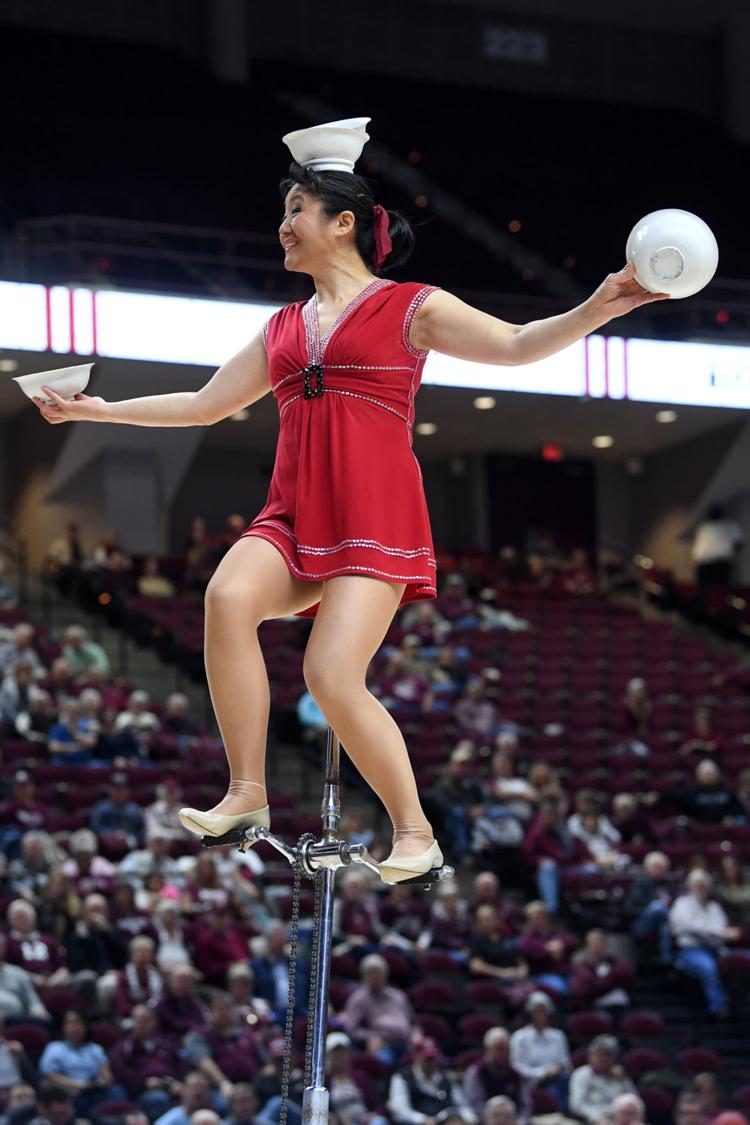 Texas A&M vs. Georgia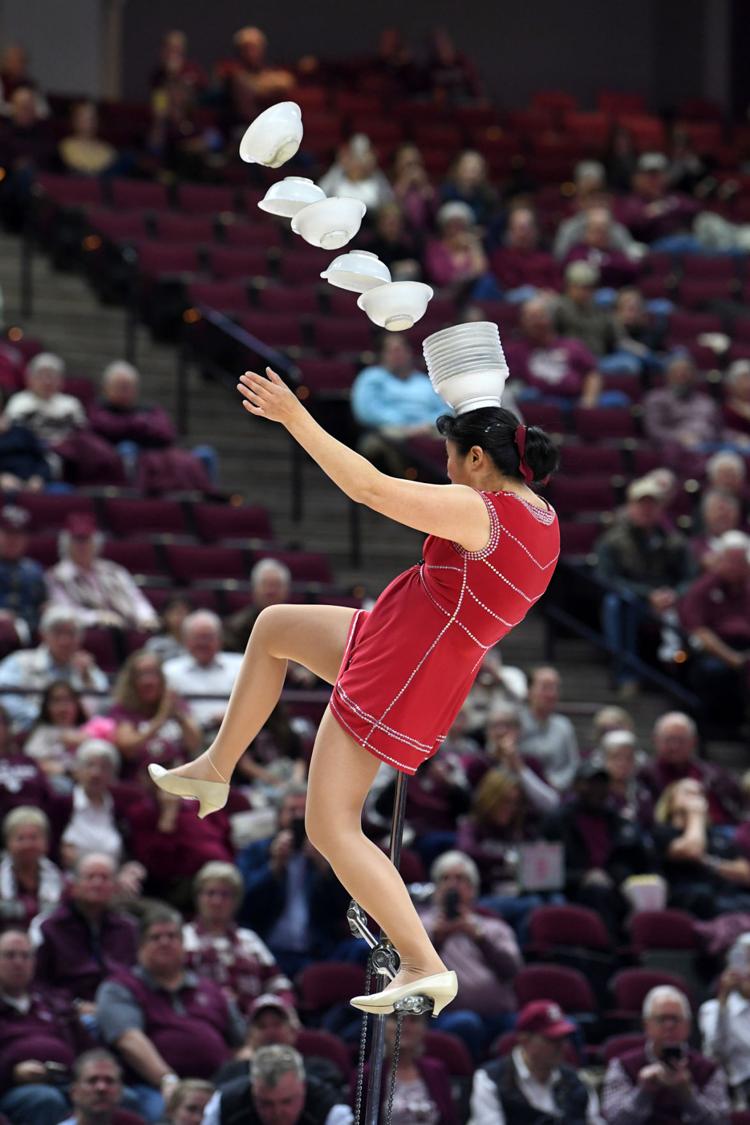 Texas A&M vs. Georgia