It's not easy playing second fiddle to Chennedy Carter, but it comes easy for Shambria Washington because she's matured into a great conductor.
Carter was her magnificent self in Sunday's 78-76 victory by the Texas A&M women's basketball team over Marquette that sent the Aggies back the NCAA tournament's Sweet 16 for a second straight year. The 5-foot-7 guard scored a game-high 30 points, hitting a pair of Stephen Curry-like 3-pointers, but also dashing through the lane and hitting the floor a couple times with no fear. She added the game-winning assist and game-clinching steal.
The bigger the stage, the better Carter plays. The sophomore is averaging 30.2 points in five NCAA tournament games. Carter, though, didn't hit the game-winning 3-point shot with 23 seconds left, with those honors going to Washington, an insurance policy the Aggies are sure glad they invested in. Washington is a junior college transfer the Aggies signed in April after shooting guard Danni Williams transferred. Aaliyah Wilson, another transfer, stepped in nicely to fill Williams' void early this season, but when Wilson suffered a season-ending injury in the ninth game of the season, Washington was thrust into the lineup.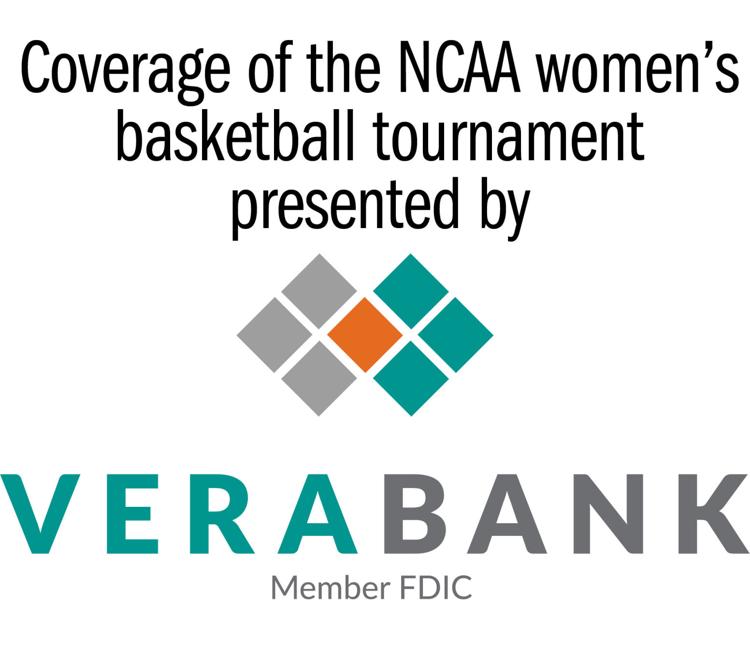 She had some hiccups early but blended in nicely, helping the Aggies to a No. 14 ranking in the final Associated Press poll and a No. 4 seed for the NCAA tournament.
"Where would we be without Sham?" A&M coach Gary Blair has asked several times this season.
After hitting Sunday's game-winner, Washington was asked what it meant to step out of Carter's shadow.
"It doesn't really bother me that I'm in the shadows," Washington said. "I like being off …"
And before Washington could finish, Carter started talking.
"Sham is really the backbone of our team," Carter said. "She's the engine. She really gets us going. Without her defensive stops and her leadership as a point guard, we probably wouldn't be this far right now."
The unfazed Washington finished her thought after Carter was done talking.
"I have great teammates like that," Washington said. "I just want to do whatever I can for this ballclub and run the ballclub, make sure we're successful, and keep going for my teammates."
Washington, along with filling a void at guard, provided much-needed leadership for a team that doesn't start a senior and has suffered through some growing pains, most not of its own making.
A year ago, Carter hit a 3-pointer to beat DePaul and send A&M to the Sweet 16 in Spokane where the Aggies gave eventual national champ Notre Dame all it could handle. Little did we know the team was divided, leading to Williams and forward Anriel Howard transferring.
So instead of A&M heading into this season with a potential Final Four team, it had Carter and four new starters, which become five after Wilson was hurt.
Washington has been a calming force, maybe because she's just glad to be here.
"God is good," she said. "A year ago, I was at my junior college watching the same game."
Washington was your typical stud in high school. She signed with College of Charleston, but left there before even playing. Washington, who is from Ocala, Florida, went back home and played at the College of Central Florida for two seasons.
"I think what Shambria gives us is sometimes when you recruit JUCO players who have been on vans going from place to place and no charters or airplanes, there's a toughness about them," A&M coach Gary Blair said. "And sometimes they come to you with a little bit of a chip on their shoulders."
Washington along with hitting the game-winning shot hit two other 3-pointers and was 3 of 4 from long range. Talk about seizing the moment, she had been 3 of 22 from long range in her last 14 games.
"She's made 11 on the year, so that was the game plan [leave her open]," Marquette coach Carolyn Kieger said. "We didn't expect her to go 3 for 4. Give that kid a lot of credit because she hit shots when it was needed."
Washington is so valuable she never left the court Sunday.
"Coach Blair told me before the game I could rest tomorrow," Washington said. "That was my mentality [for] 40 minutes, so I figured I can rest tomorrow and take care of my body tomorrow."
Odds are while Washington was sitting on her couch a year ago watching Carter hit that shot against DePaul, she probably thought a time or two about how her JC career ended. Florida State College of Jacksonville beat Central Florida 57-55. Central Florida, trailing by three, had Dariah Bolden drive down court and pass to Washington, who was fouled shooting a 3-pointer with 7.2 seconds left. Washington could only make one of the three free throws.
Sunday she put that moment behind in a big way. But her shot is not what makes her a winner. It's that she has no trouble playing second fiddle to Carter or anyone else on the team, she just wants them playing a winning tune.
Texas A&M women's basketball team advances to Sweet 16
The Texas A&M women's basketball team beat Marquette 78-76 in a game that went down to the wire in Reed Arena Sunday, sending them to Chicago and the Sweet Sixteen to face either Michigan State or Notre Dame this Saturday.