FIRST QUARTER
• Kibodi first start, carry: Texas A&M sophomore running back Jacob Kibodi got the start for injured Jashaun Corbin. It was his first start, and he opened the game with a 4-yard carry, his first of the season. He had 14 yards on three carries on the first drive, including an 11-yard run in which he bowled over two Cardinal defenders.
• Friendly fire: Junior punt returner Roshauud Paul called for a fair catch of an Enrique Carmona punt after drifting toward the sideline, and just as he was about to haul it in, he was leveled by teammate Roney Elam, who was running downfield with a Lamar player. Paul went flying, and Elam walked to the bench and was shown being talked to by a trainer.
• Oops: Two drops in the red zone made the Aggies settle for a field goal on their third drive. Tight end Camron Horry and wide receiver Jhamon Ausbon each failed to haul in passes that, if caught, would likely have produced touchdowns.
• Key stat: Lamar had one first down, and it was by penalty (roughing the kicker).
SECOND QUARTER
• Low blow: Junior Bailey Giffen, a Rudder graduate, came in for a 22-yard field goal attempt midway through the quarter. His kick was low and hit the back of lineman Humberto Lopez, who had been pushed back a couple of yards by A&M defensive tackle Bobby Brown III. Brown was given credit for the block. It was announced as being given to Brown for any number of reasons. Giffin was good from 32 yards in the third quarter for the Cardinals' first points.
• Mond milestone: Junior quarterback Kellen Mond passed for 202 yards in the opening half, which put him above 5,000 yards for his career and moved him into ninth all-time ahead of Mark Farris (1999-2002).
• Key stat: Five of Mond's 12 completions in the quarter went for 20 or more yards.
THIRD QUARTER
• One a game: Kellen Mond threw deep into double coverage to Kendrick Rogers and was intercepted by safety Cameron Hayes. It was Mond's third interception of the season. He has been picked off once in each game.
• Wanza gets loose: Lamar's Myles Wanza broke free for 44 yards on a run down the right sideline. It accounted for more than half of the Cardinals' rushing yards through three quarters. Lamar finished the quarter with 78 yards rushing.
• Immediate impact: After a 38-yard punt return by Roshauud Paul set the Aggies up at the Lamar 25, backup quarterback Zach Calzada entered the game and threw a touchdown pass to Jalen Wydermyer on his first play.
• Key stat: A&M had 201 yards of total offense in the quarter.
FOURTH QUARTER
• Pryor with big hit: Safety Larry Pryor, one of three seniors on the A&M depth chart at the position, put his shoulders into tailback Myles Wanza, causing the lone Lamar turnover, a fumble recovered by Charles Oliver.
• Tiger shines: Lamar sophomore defensive end Abel Daily, who played at A&M Consolidated, had the lone sack of the night, and in the process caused and recovered a fumble. Daily, who weighs 215 pounds, spent most of the night going up against junior tackle Dan Moore Jr., who weighs 325 pounds.
• Key stat: A&M's first punt came with 9:53 left in the game.
Texas A&M vs. Lamar football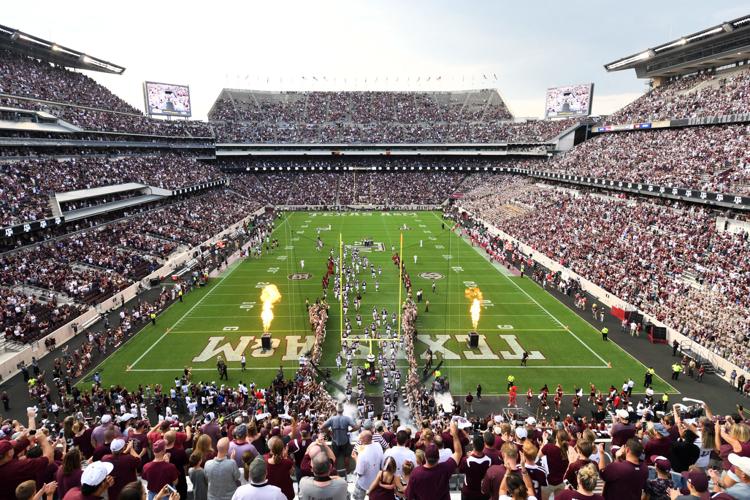 Texas A&M vs. Lamar football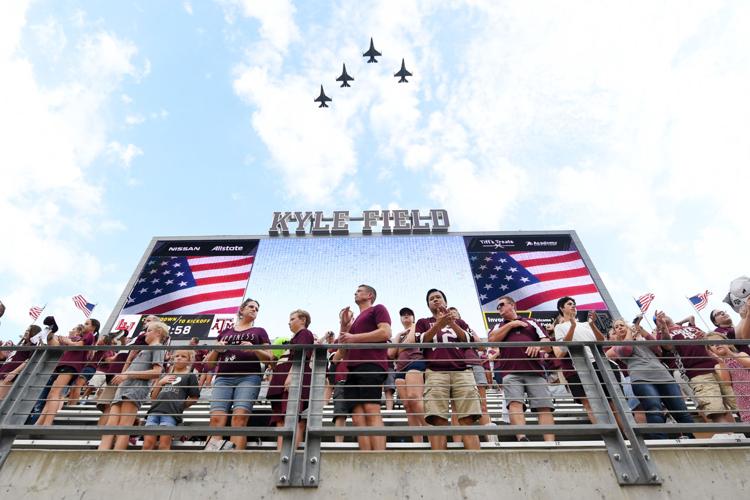 Texas A&M vs. Lamar football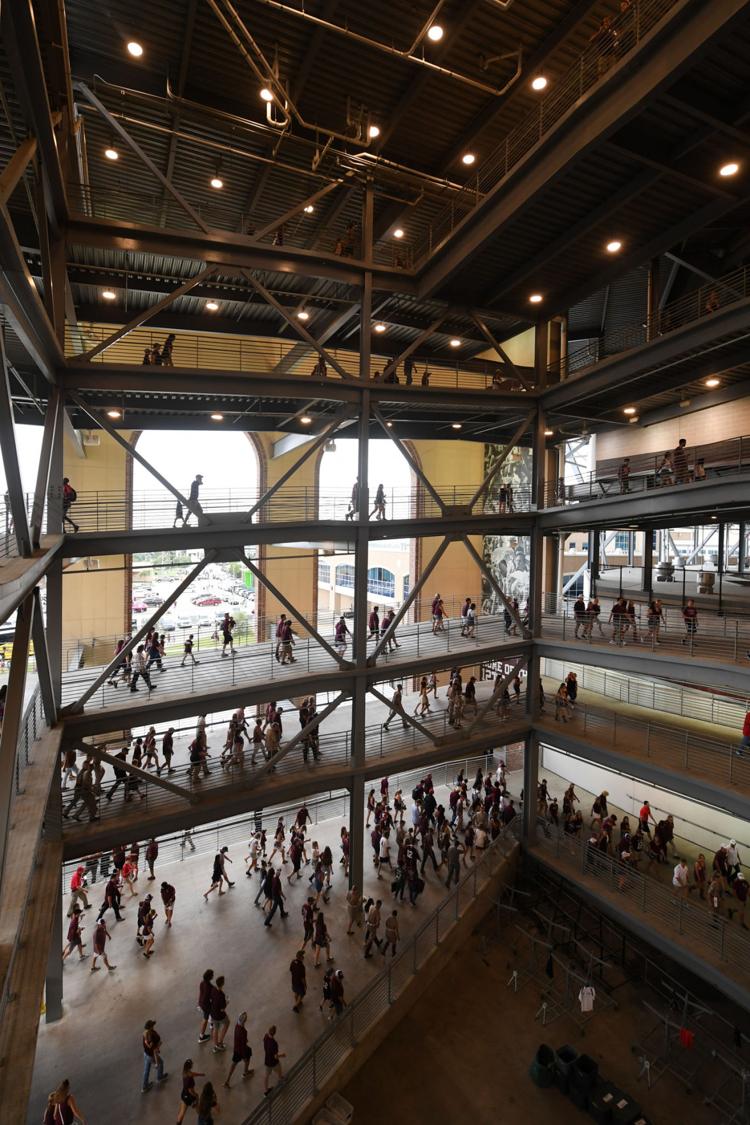 Texas A&M vs. Lamar football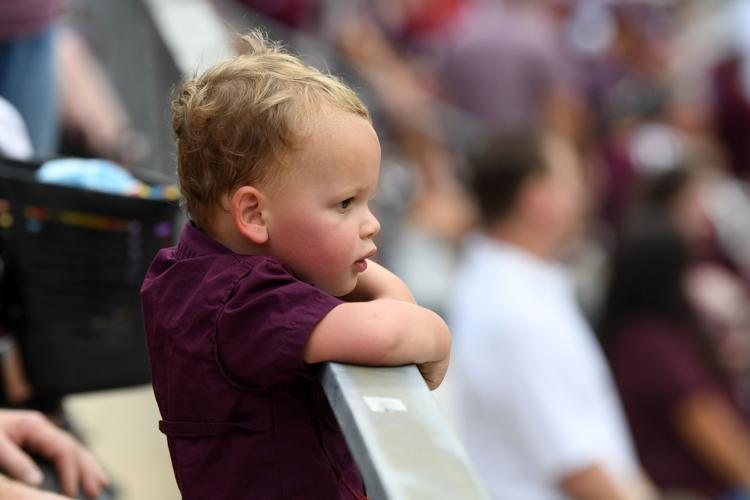 Texas A&M vs. Lamar football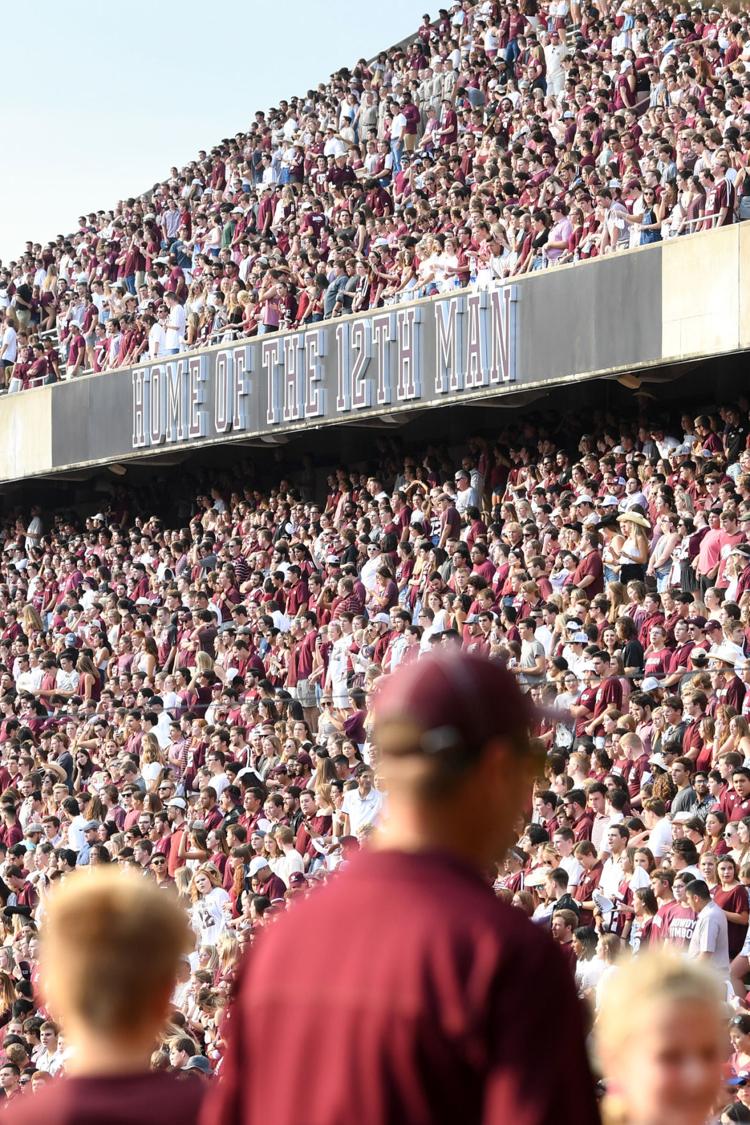 Texas A&M vs. Lamar football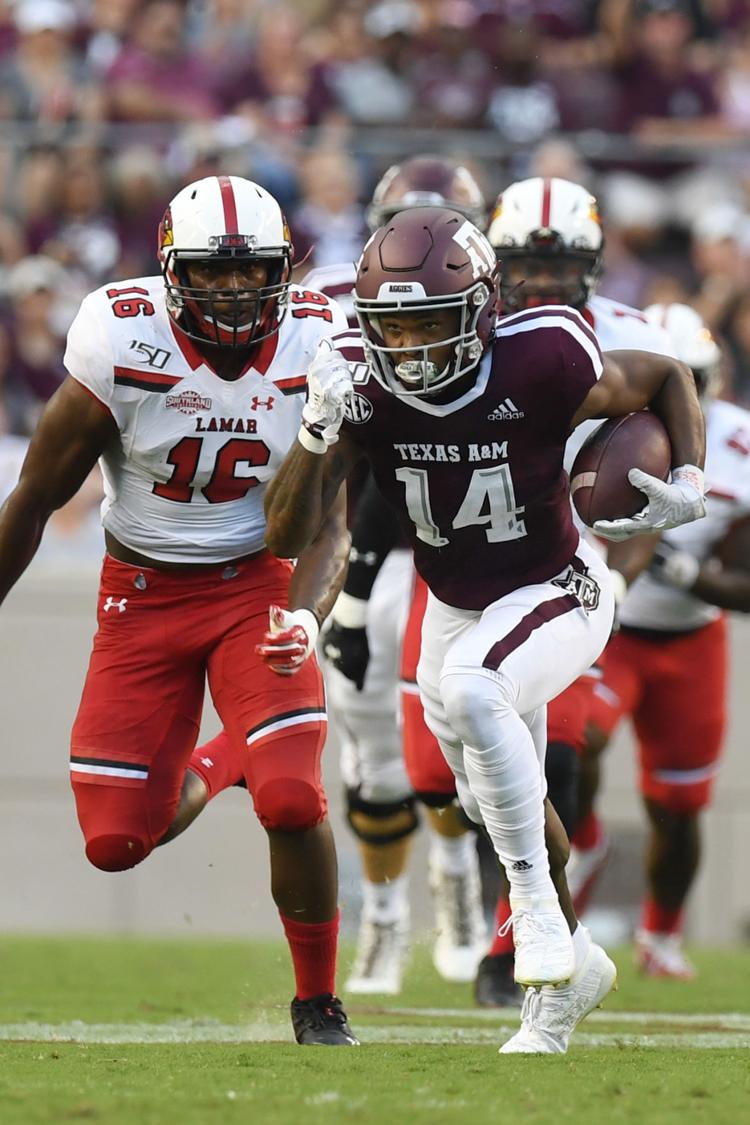 Texas A&M vs. Lamar football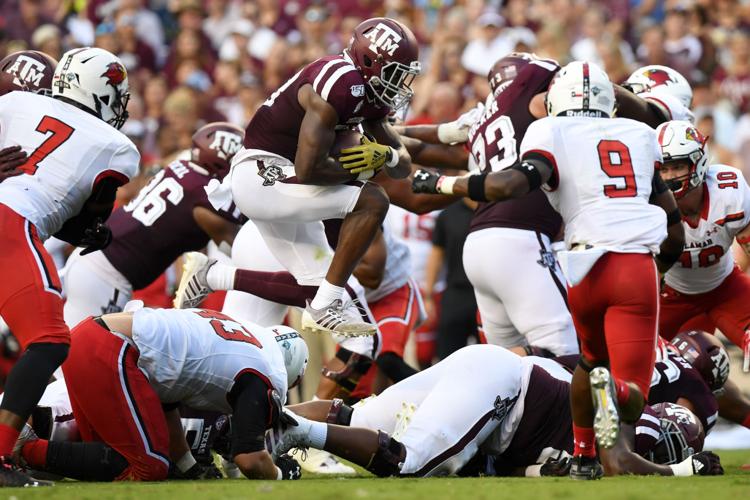 Texas A&M vs. Lamar football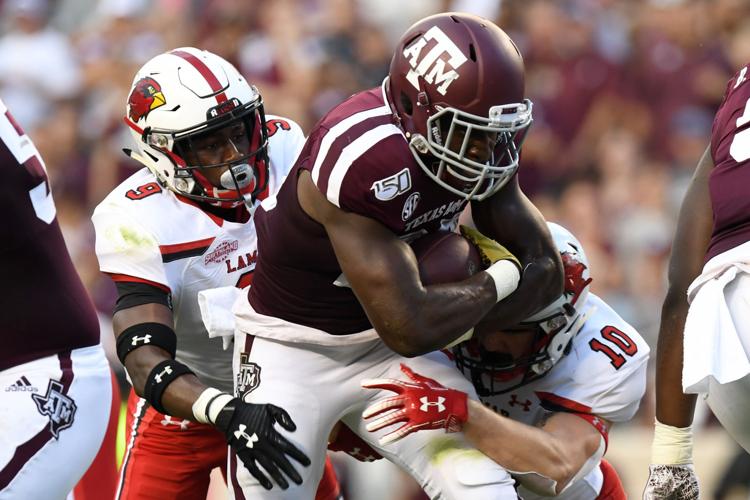 Texas A&M vs. Lamar football
Texas A&M vs. Lamar football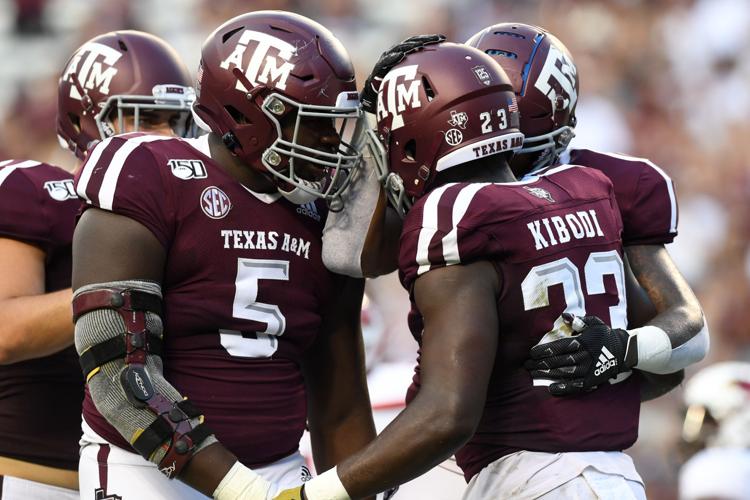 Texas A&M vs. Lamar football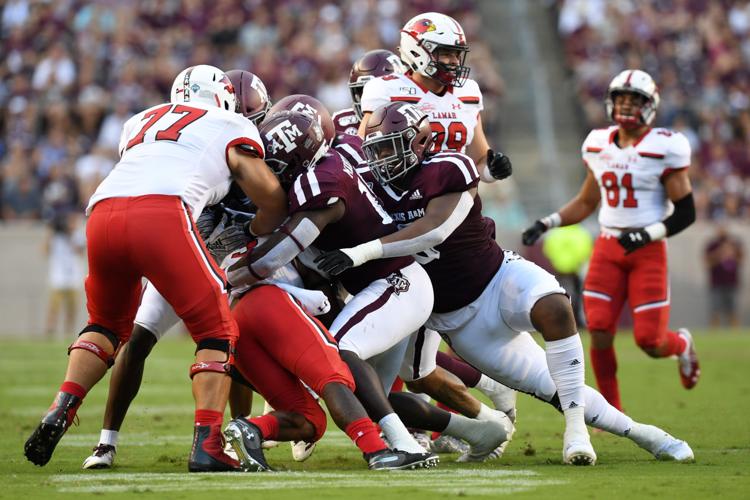 Texas A&M vs. Lamar football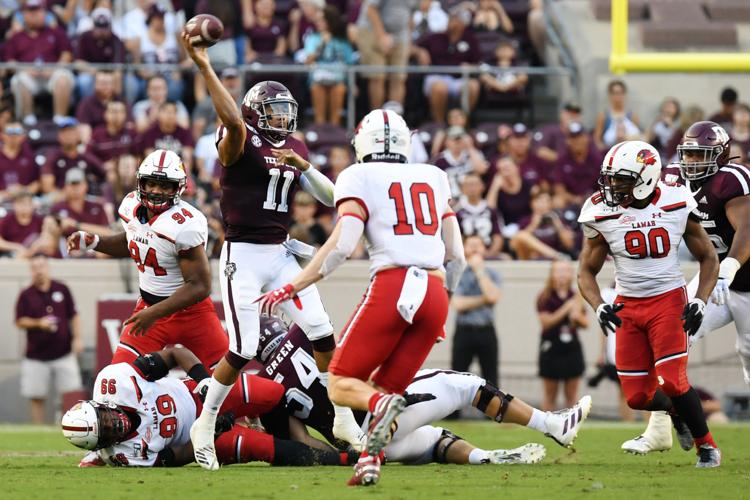 Texas A&M vs. Lamar football
Texas A&M vs. Lamar football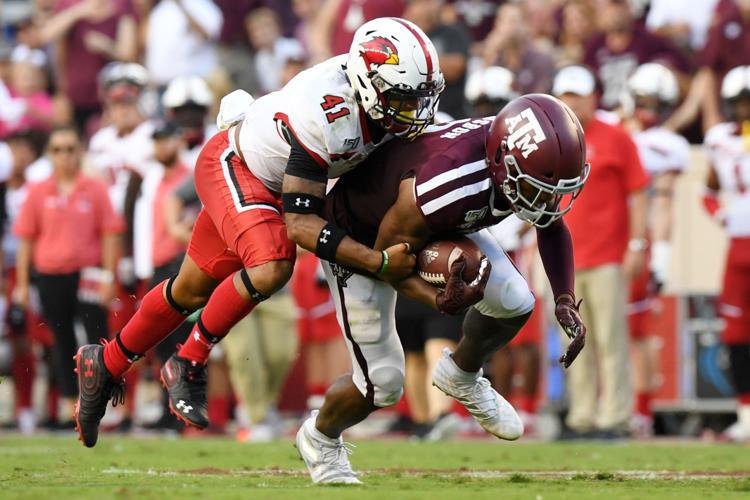 Texas A&M vs. Lamar football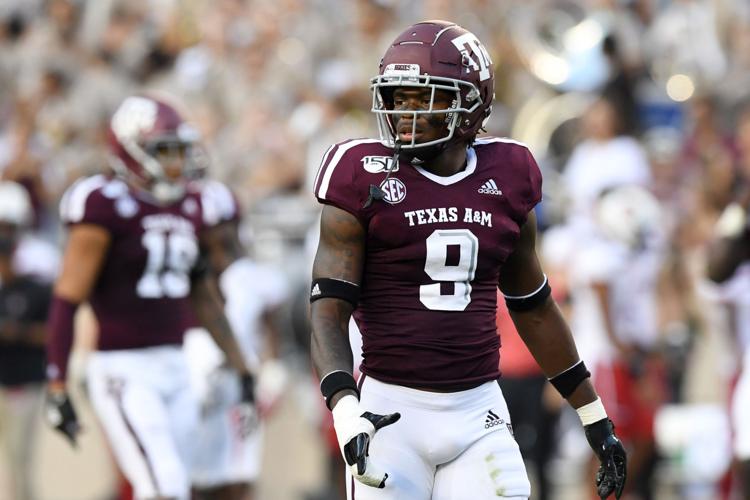 Texas A&M vs. Lamar football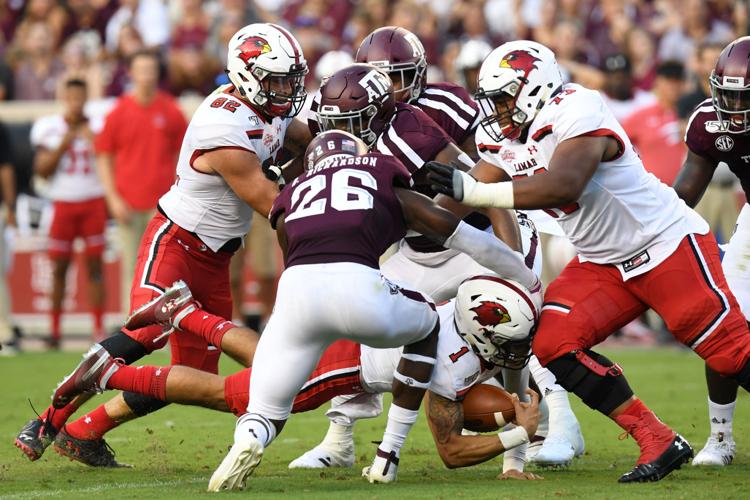 Texas A&M vs. Lamar football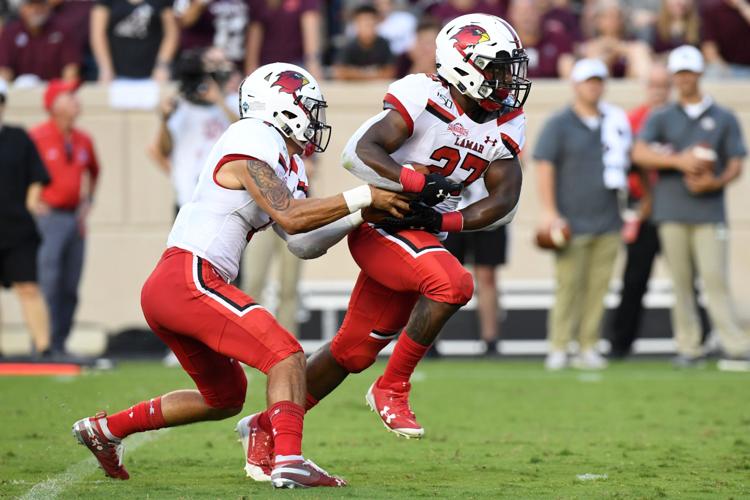 Texas A&M vs. Lamar football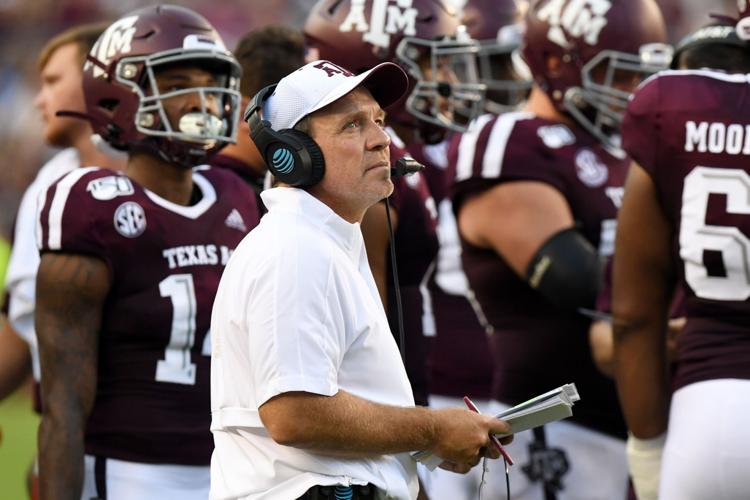 Texas A&M vs. Lamar football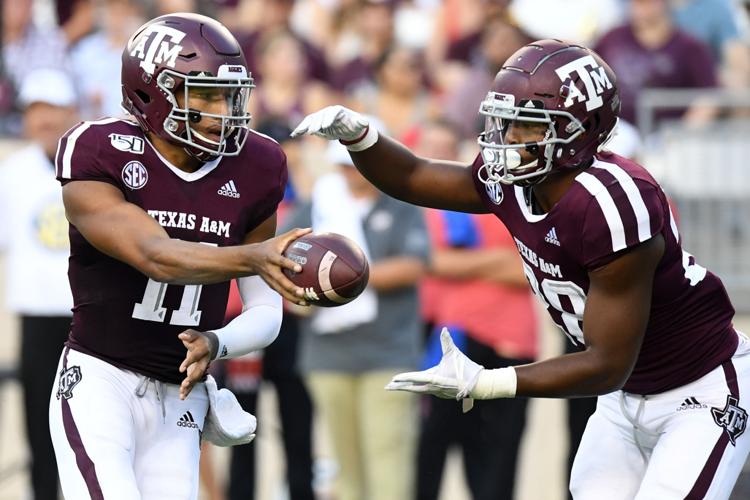 Texas A&M vs. Lamar football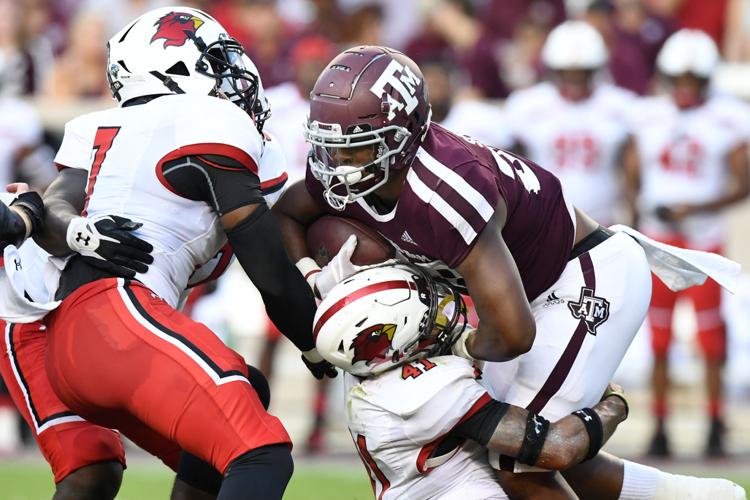 Texas A&M vs. Lamar football
Texas A&M vs. Lamar football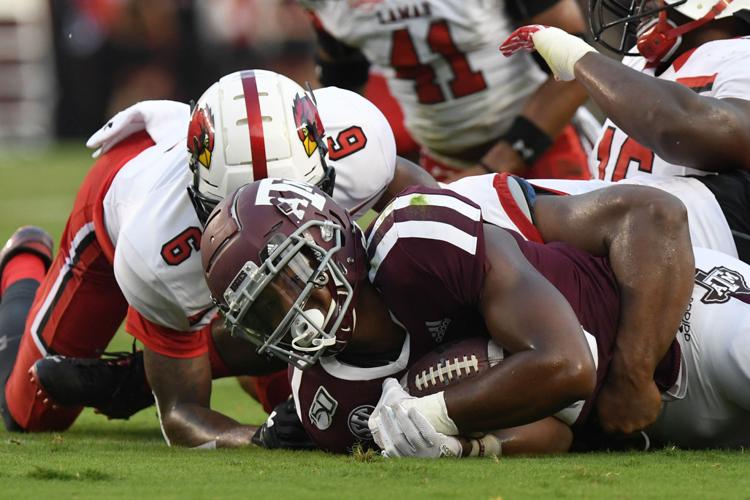 Texas A&M vs. Lamar football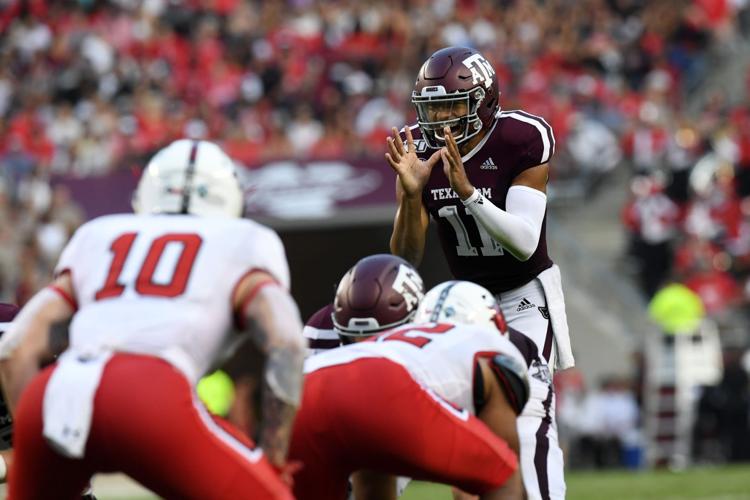 Texas A&M vs. Lamar football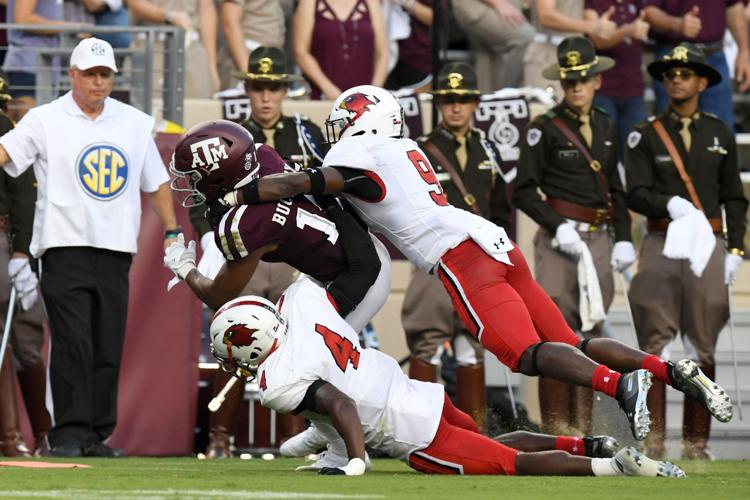 Texas A&M vs. Lamar football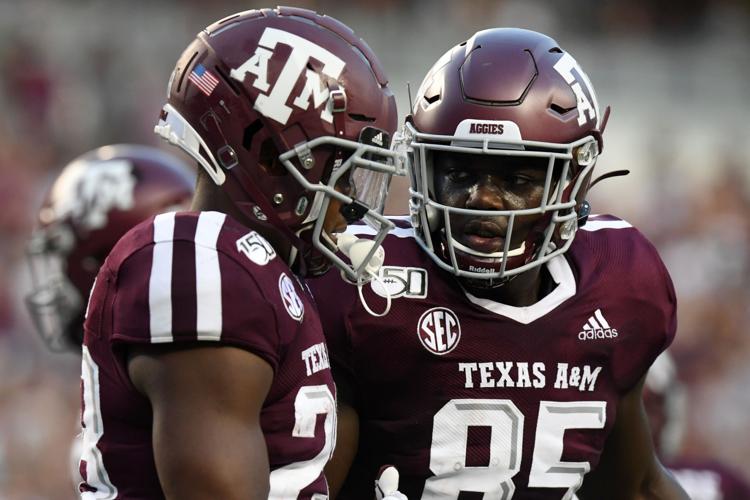 Texas A&M vs. Lamar football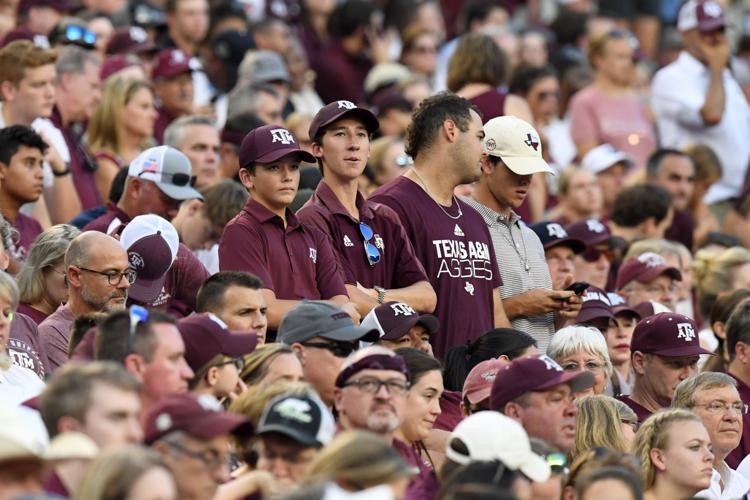 Texas A&M vs. Lamar football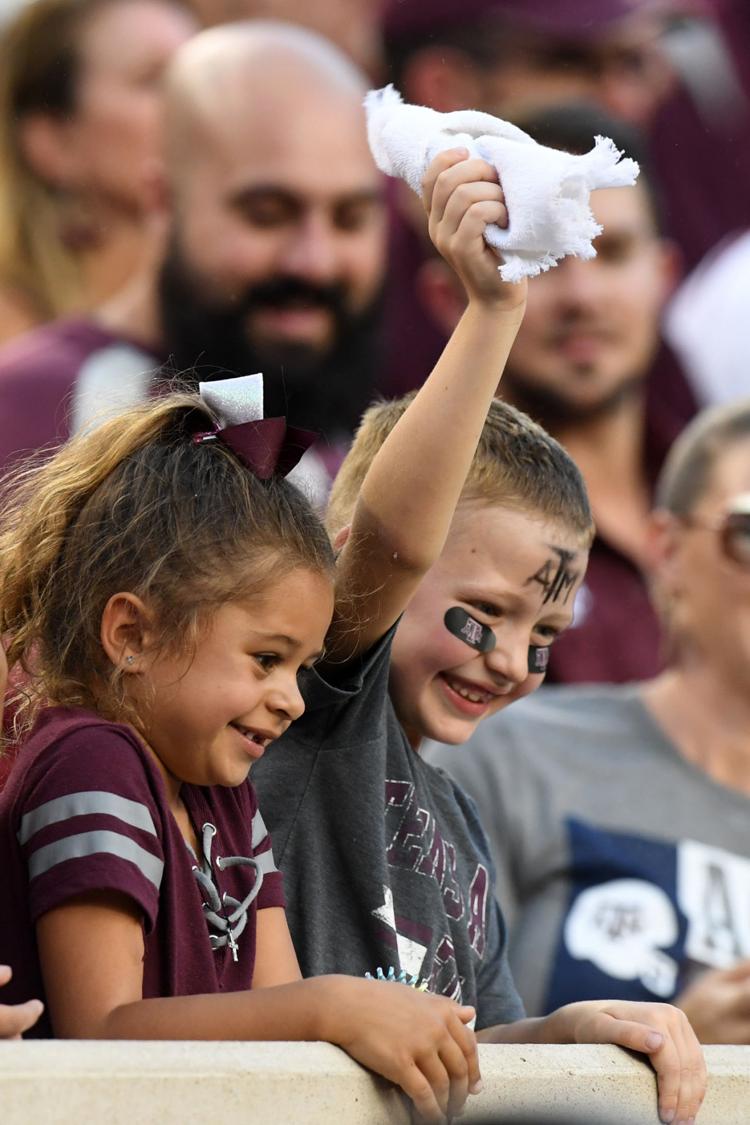 Texas A&M vs. Lamar football
Texas A&M vs. Lamar football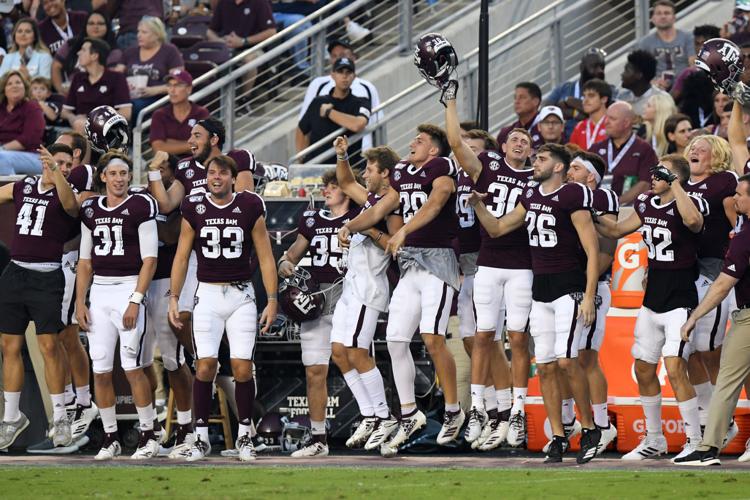 Texas A&M vs. Lamar football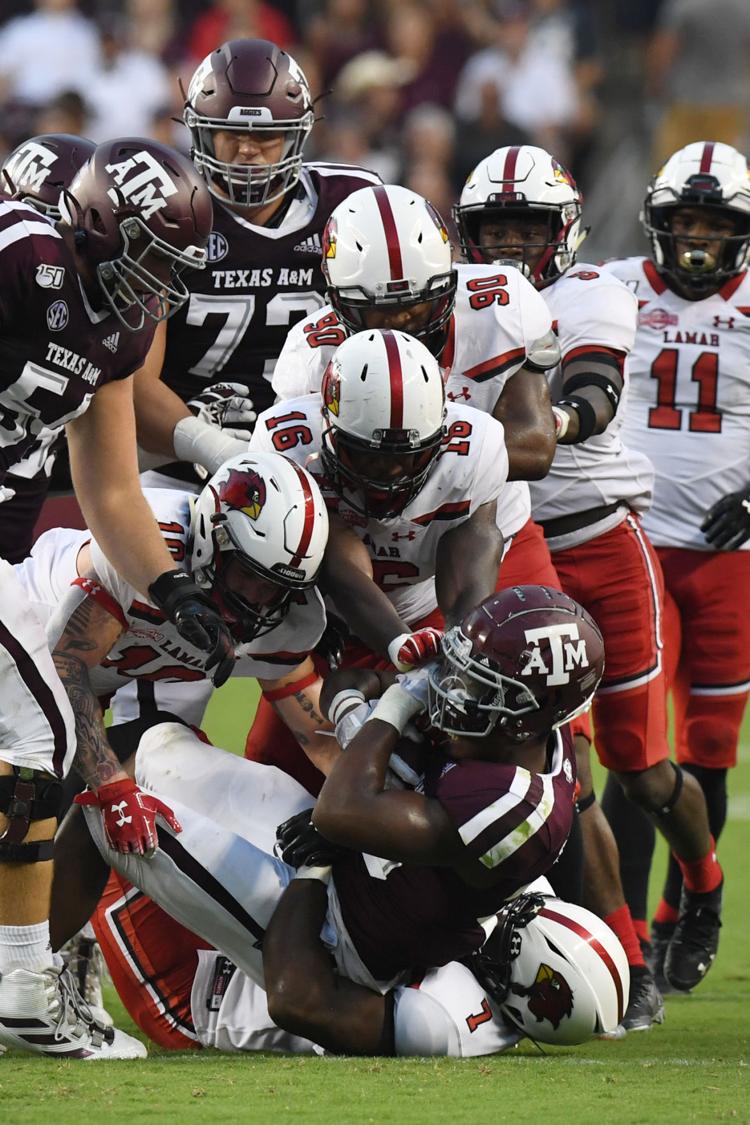 Texas A&M vs. Lamar football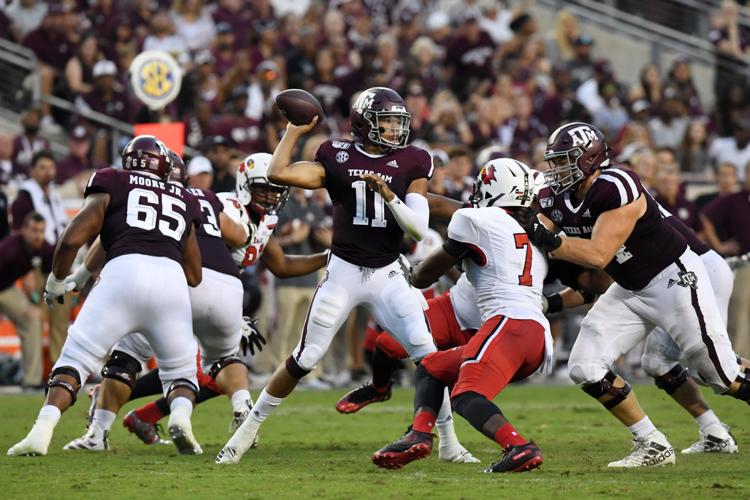 Texas A&M vs. Lamar football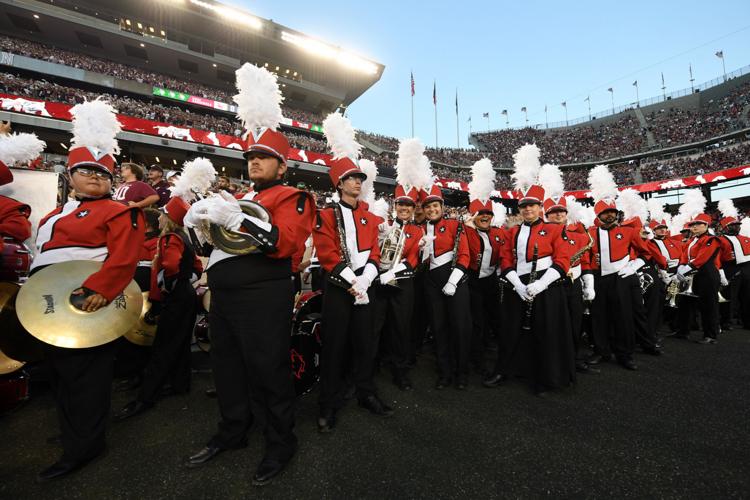 Texas A&M vs. Lamar football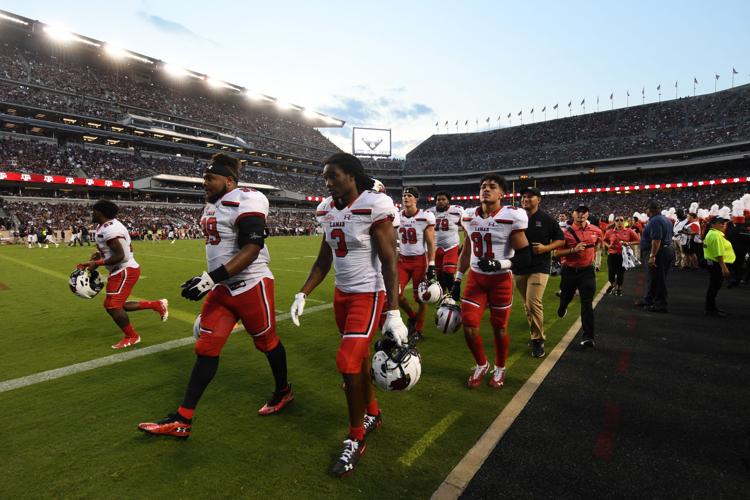 Texas A&M vs. Lamar football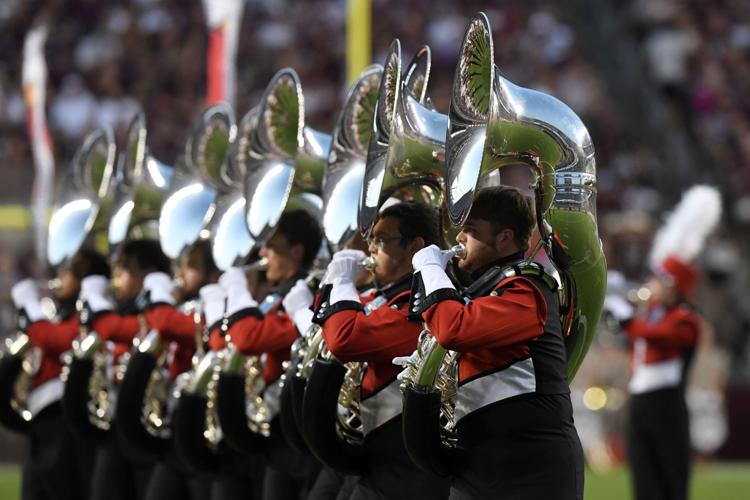 Texas A&M vs. Lamar football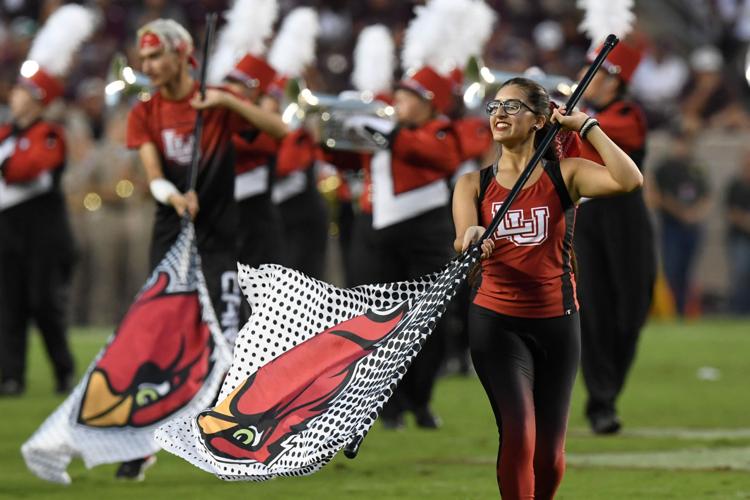 Texas A&M vs. Lamar football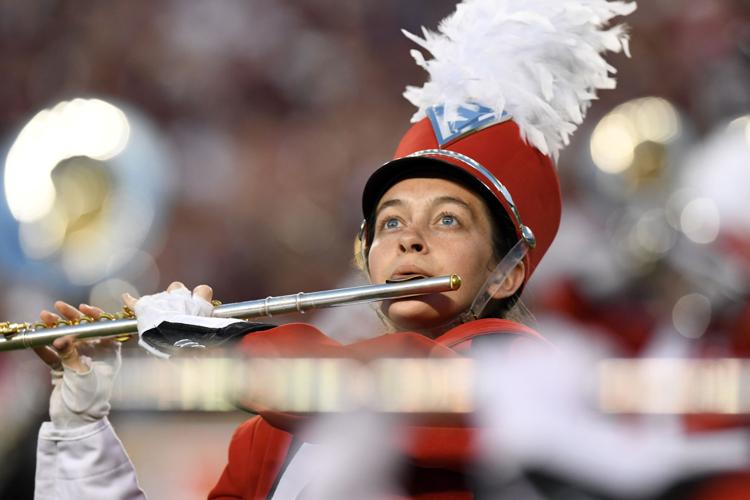 Texas A&M vs. Lamar football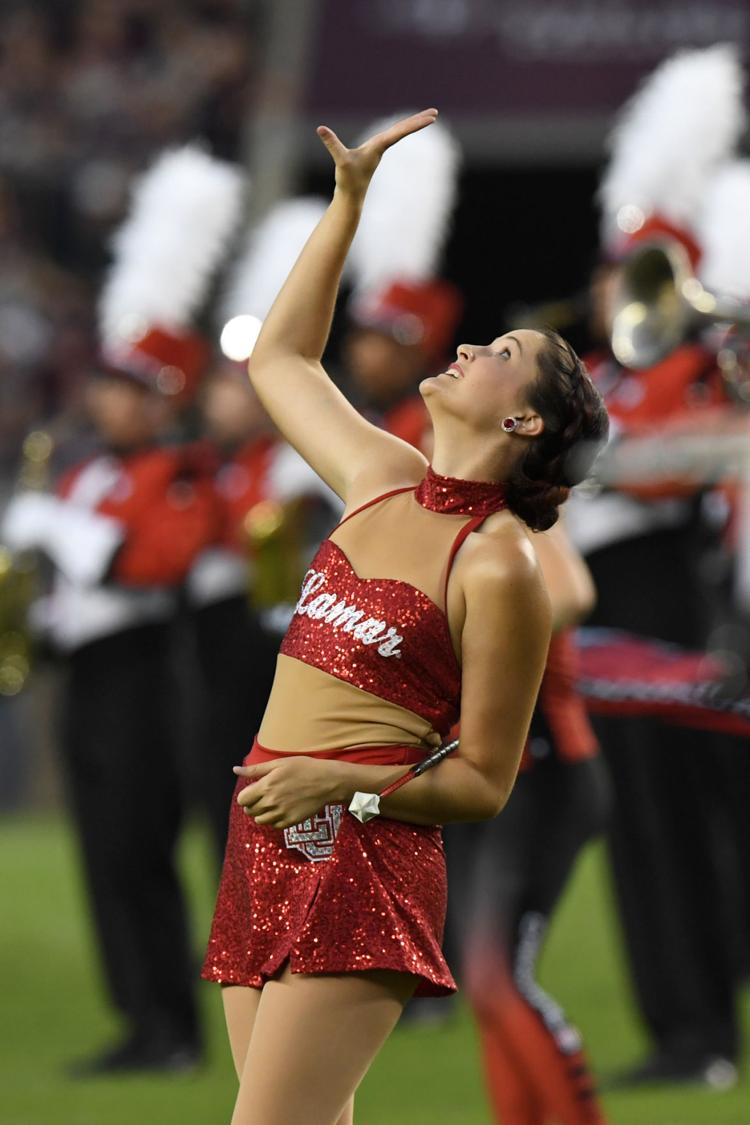 Texas A&M vs. Lamar football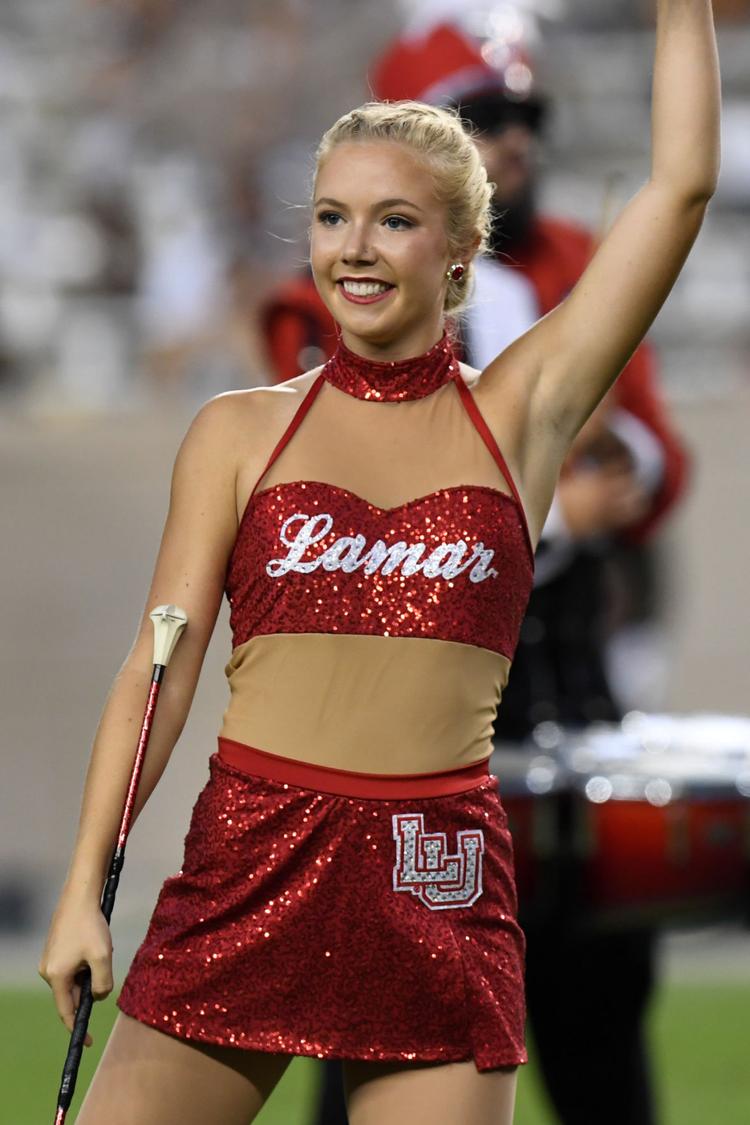 Texas A&M vs. Lamar football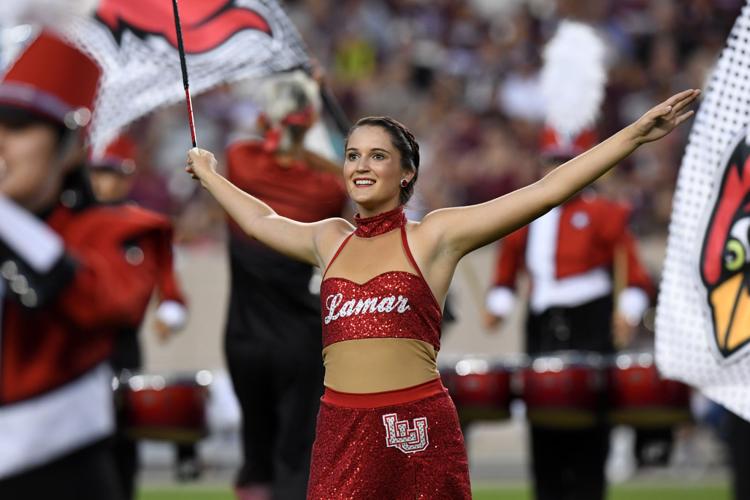 Texas A&M vs. Lamar football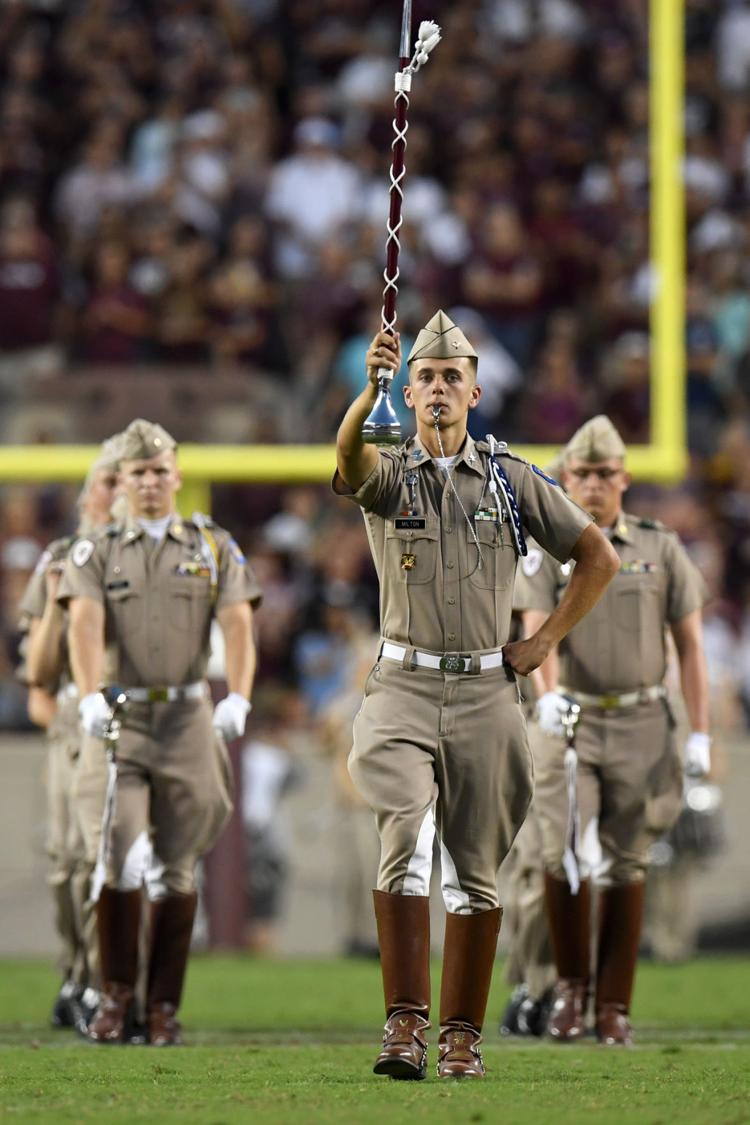 Texas A&M vs. Lamar football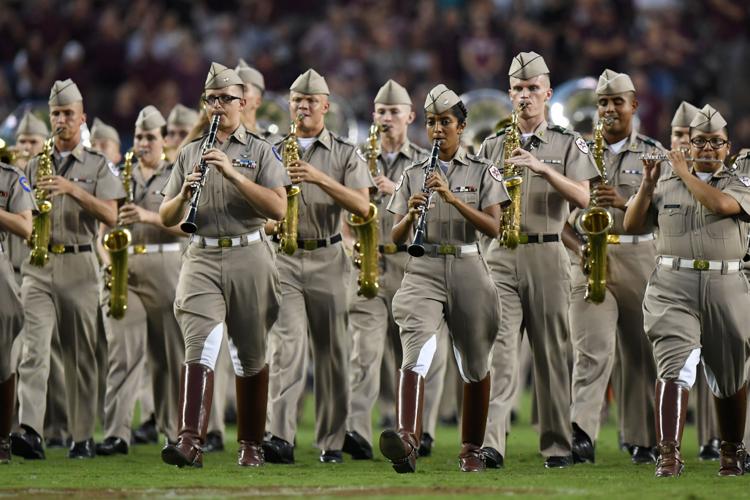 Texas A&M vs. Lamar football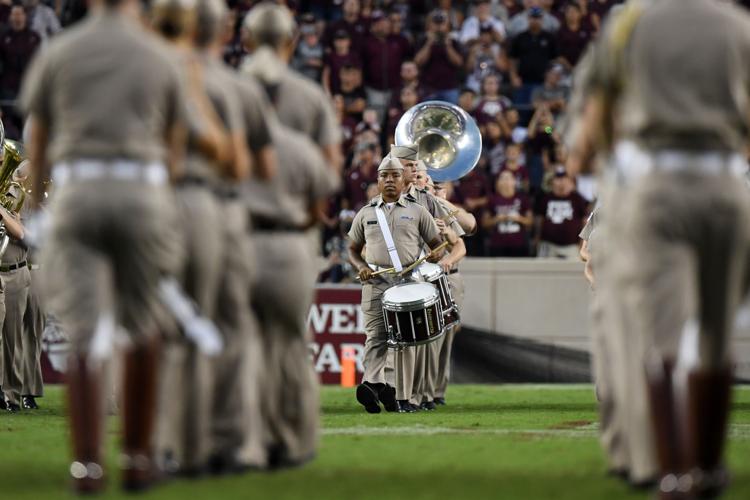 Texas A&M vs. Lamar football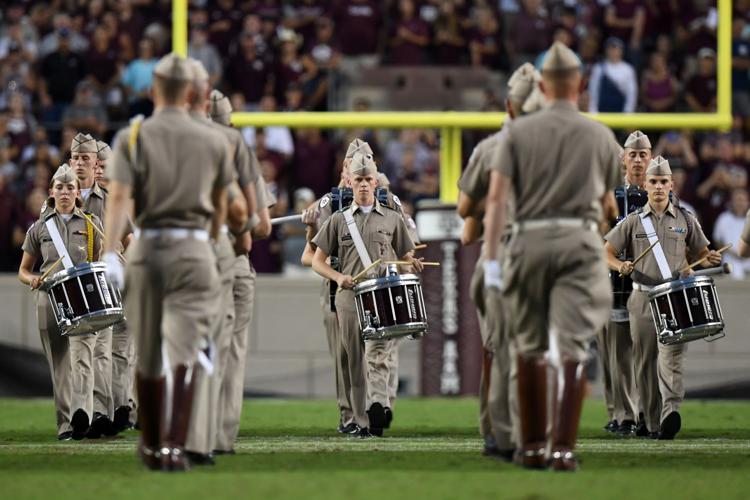 Texas A&M vs. Lamar football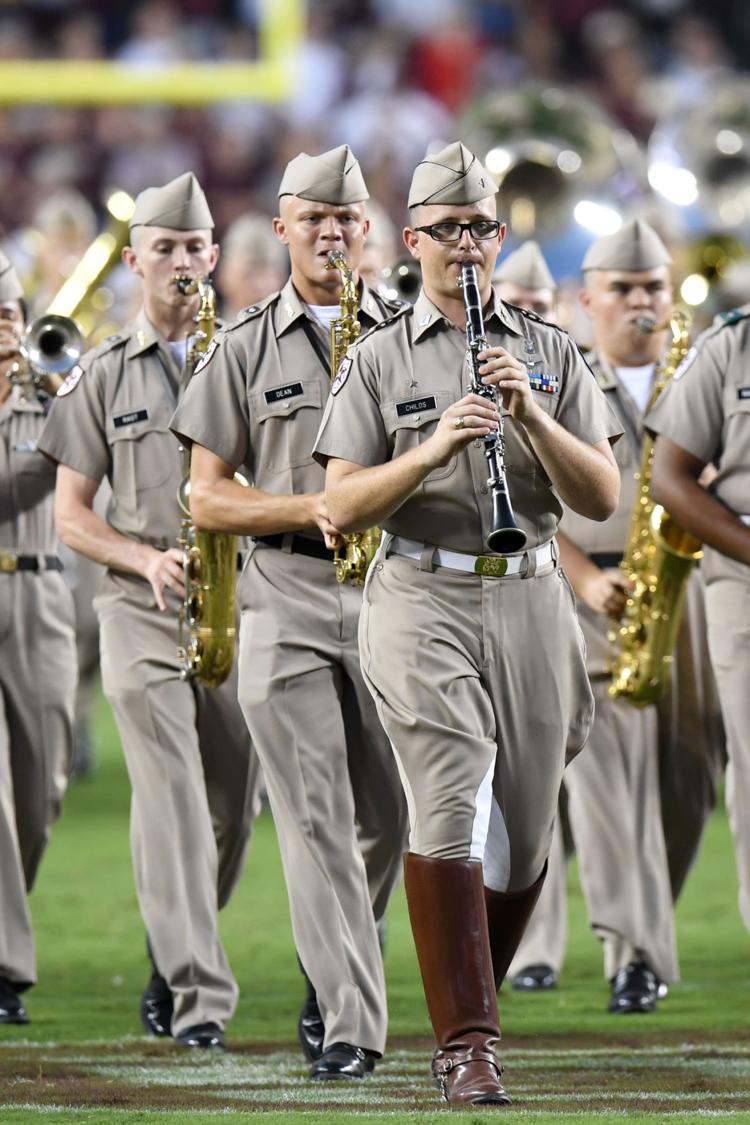 Texas A&M vs. Lamar football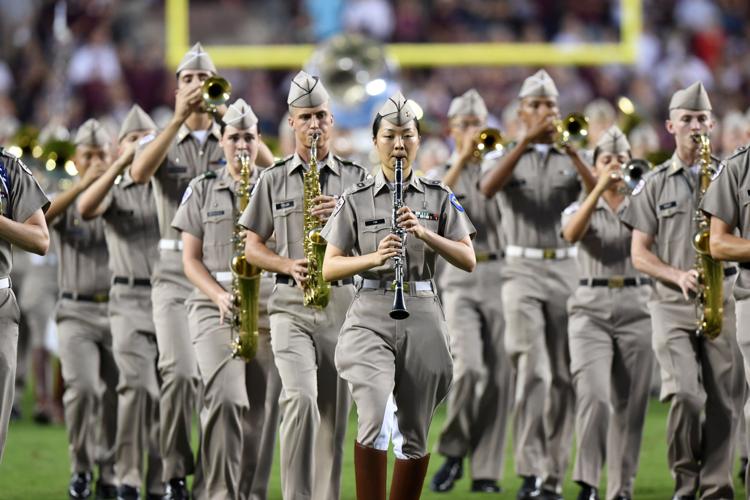 Texas A&M vs. Lamar football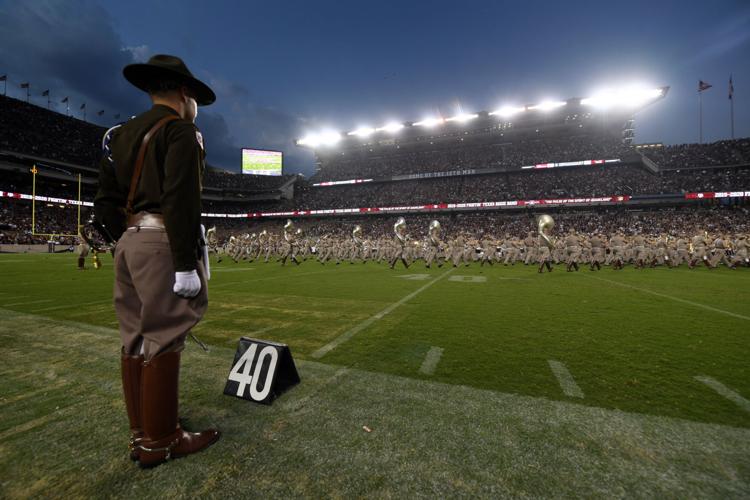 Texas A&M vs. Lamar football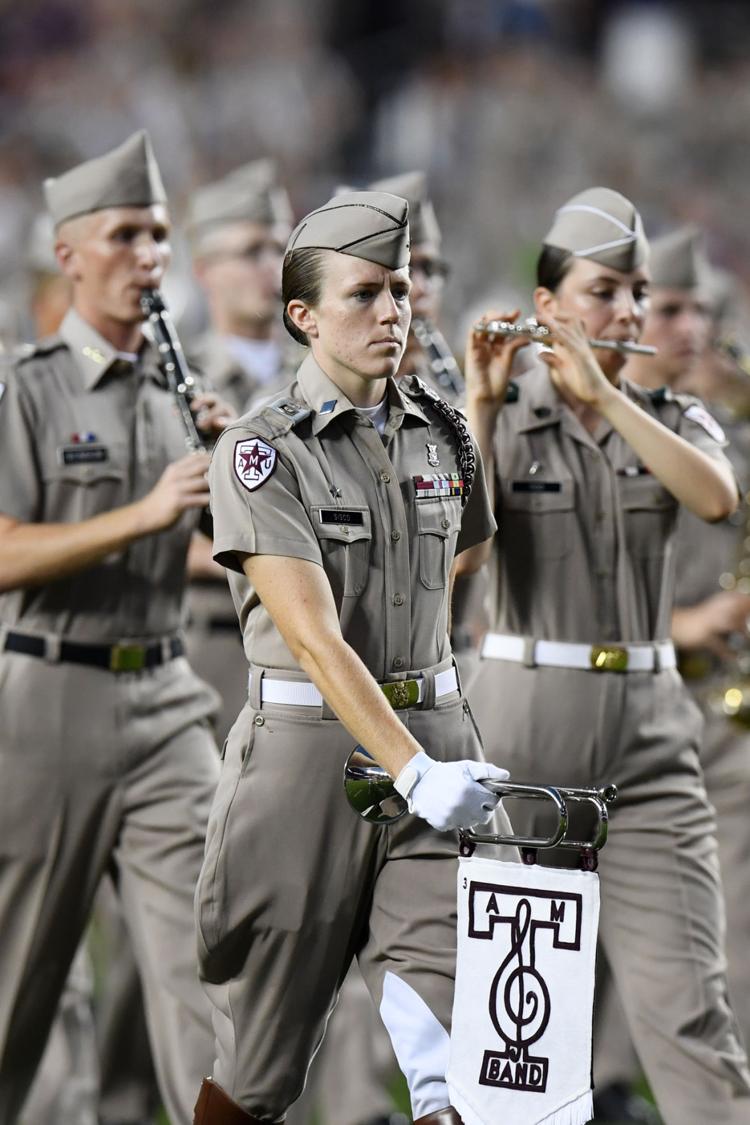 Texas A&M vs. Lamar football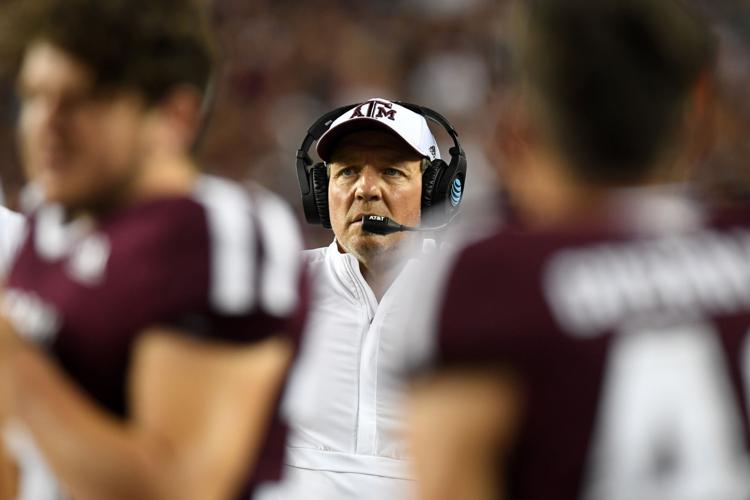 Texas A&M vs. Lamar football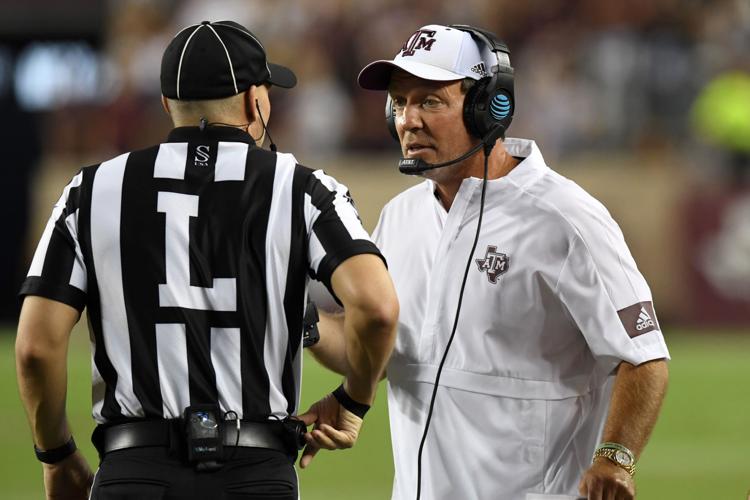 Texas A&M vs. Lamar football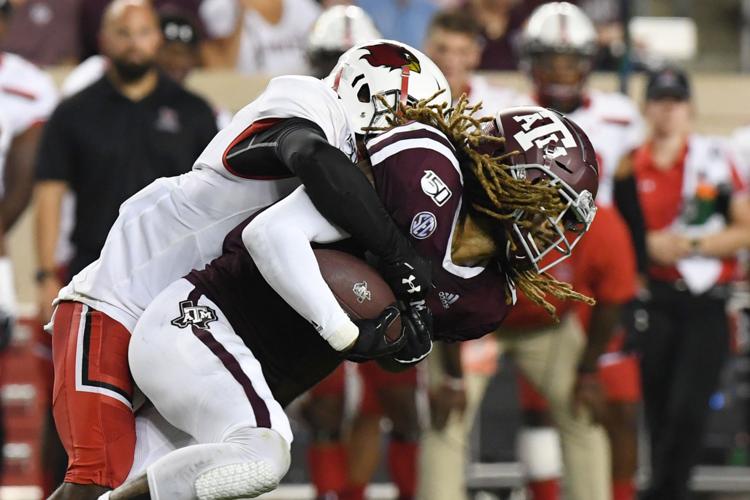 Texas A&M vs. Lamar football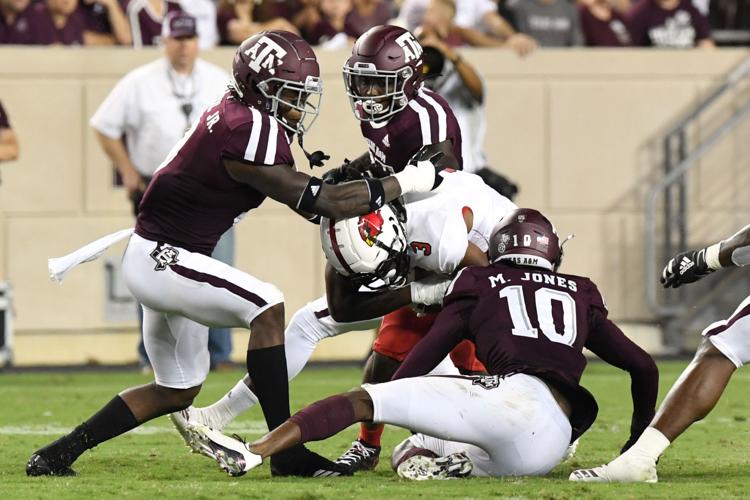 Texas A&M vs. Lamar football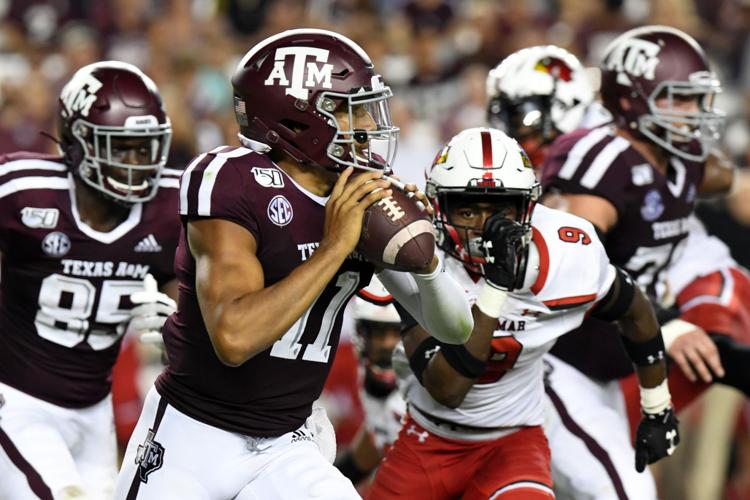 Texas A&M vs. Lamar football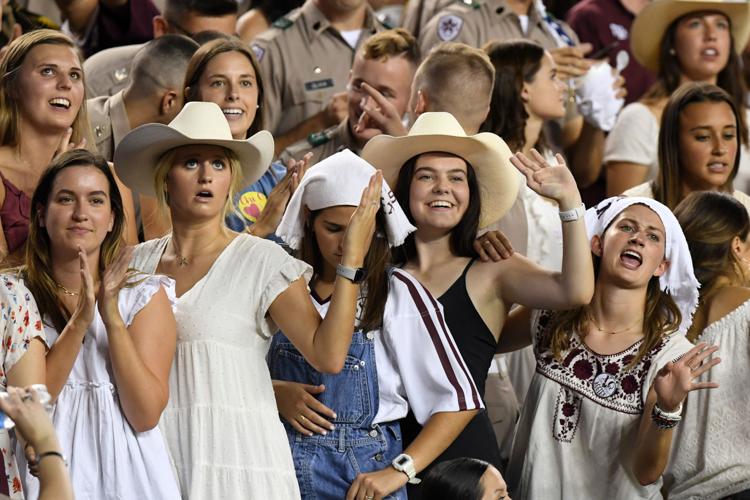 Texas A&M vs. Lamar football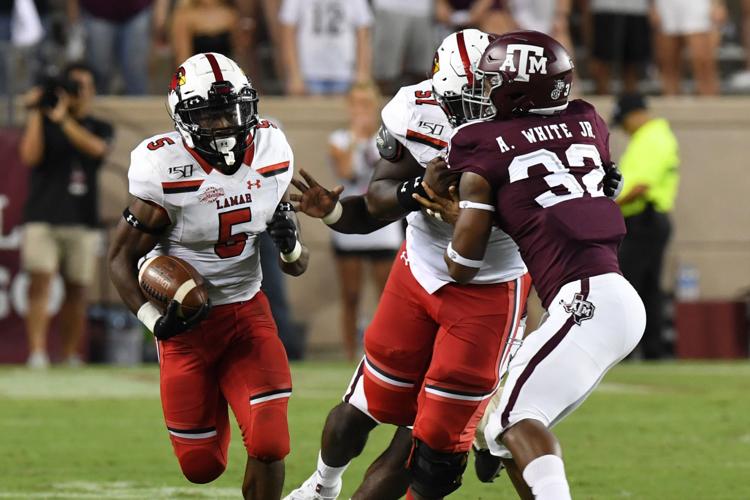 Texas A&M vs. Lamar football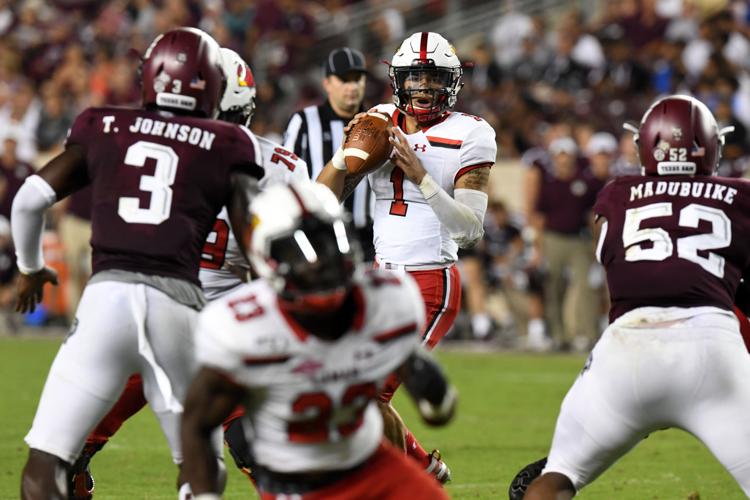 Texas A&M vs. Lamar football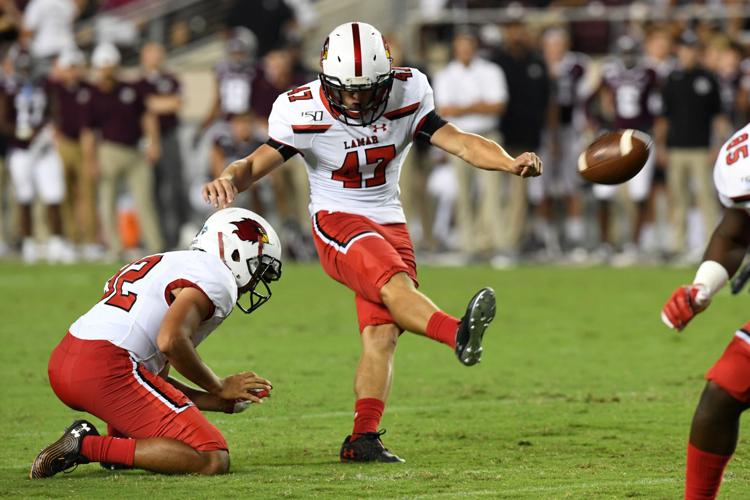 Texas A&M vs. Lamar football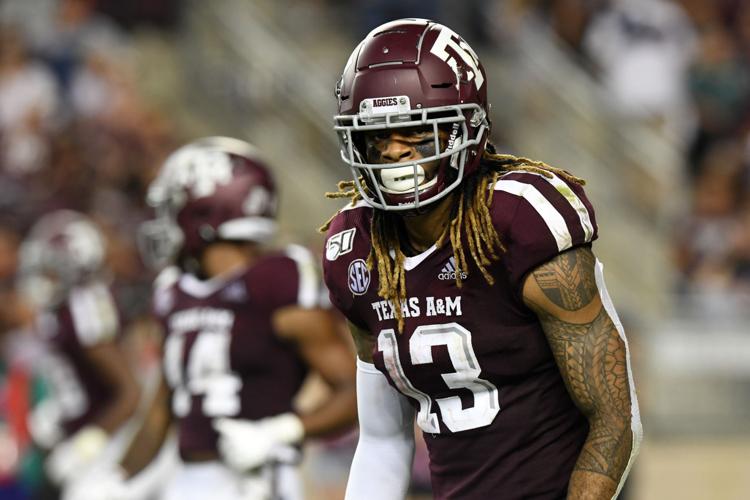 Texas A&M vs. Lamar football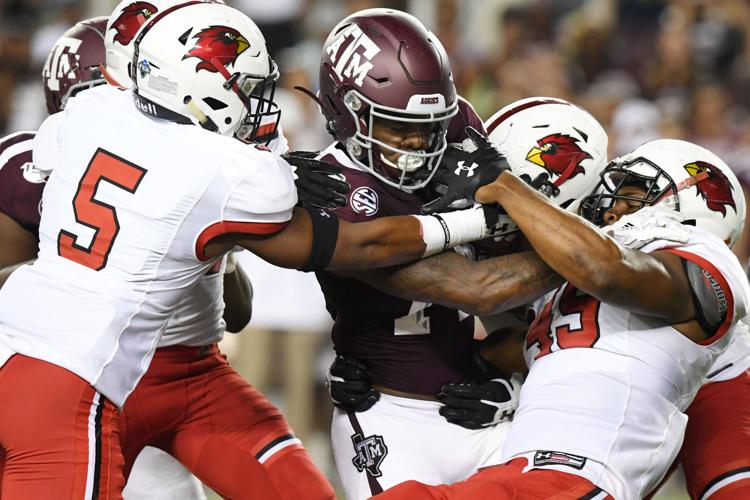 Texas A&M vs. Lamar football
Texas A&M vs. Lamar football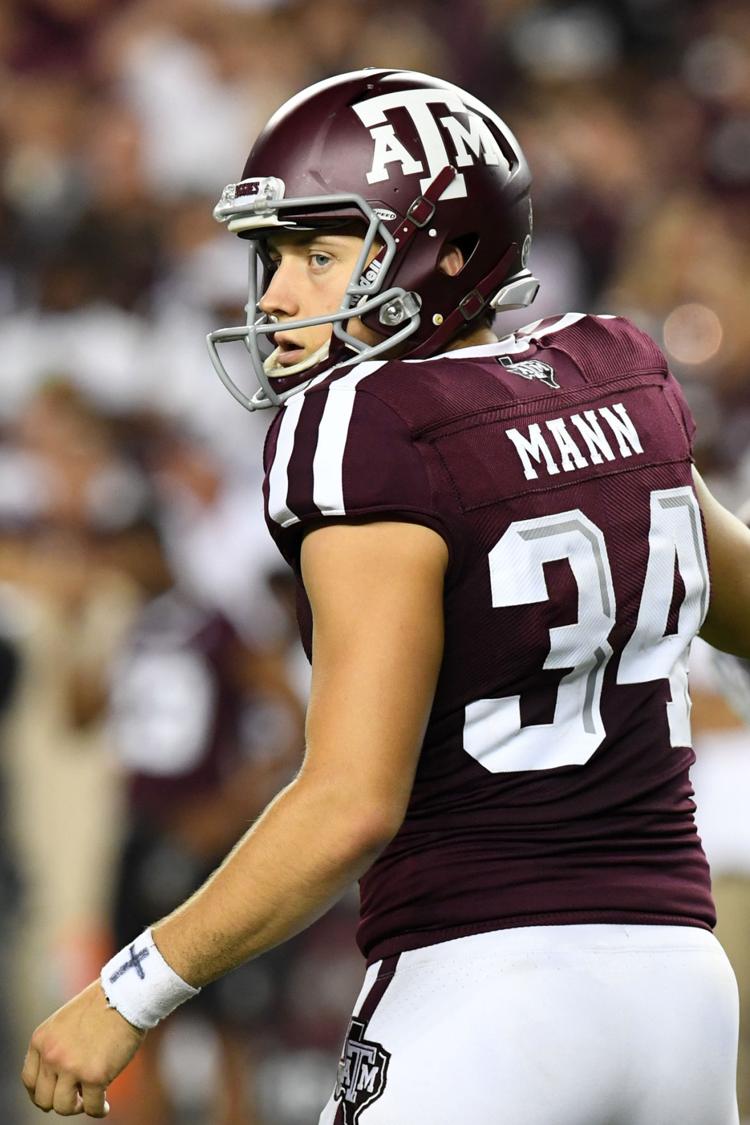 Texas A&M vs. Lamar football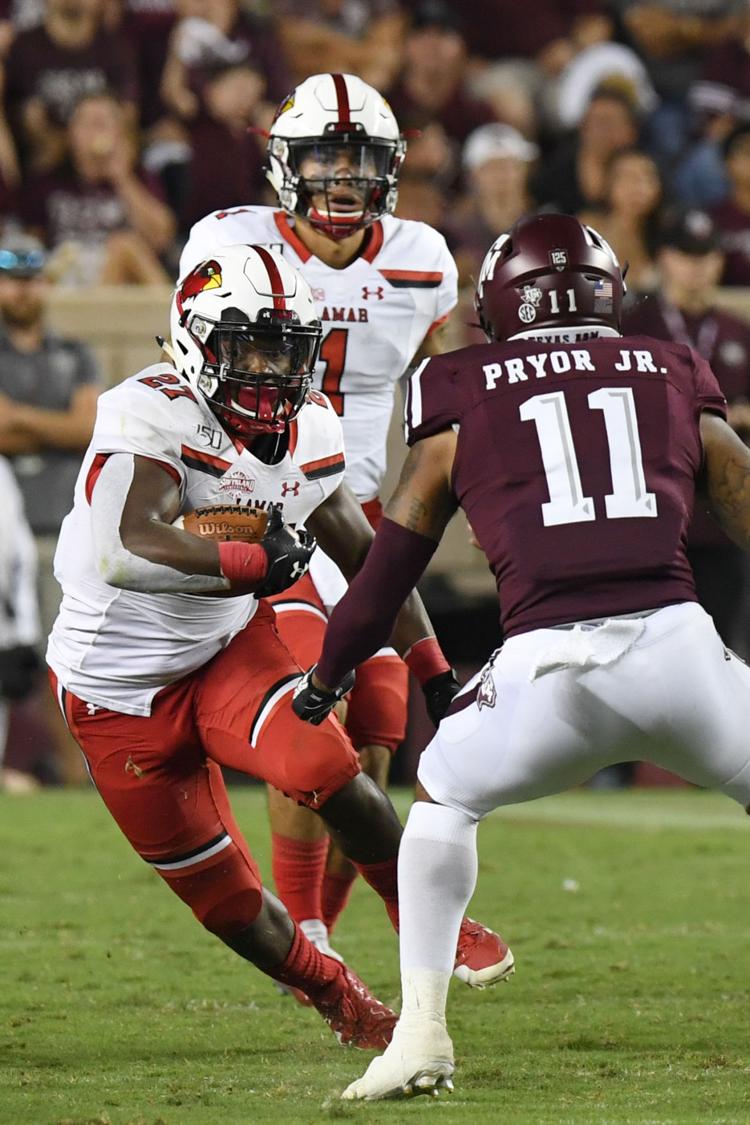 Texas A&M vs. Lamar football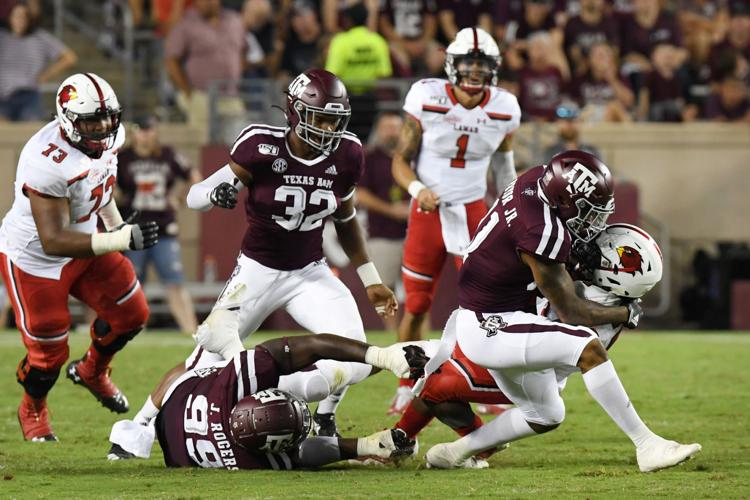 Texas A&M vs. Lamar football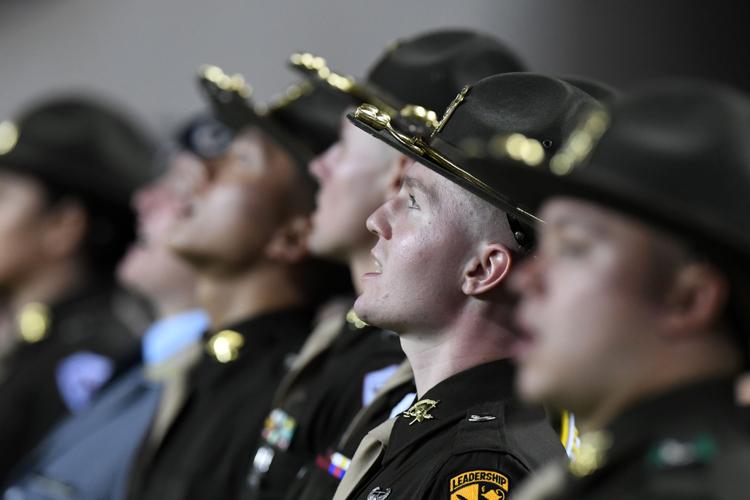 Texas A&M vs. Lamar football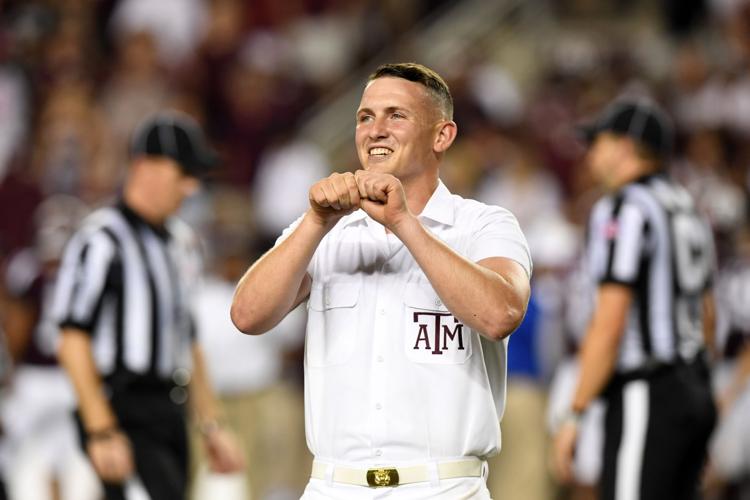 Texas A&M vs. Lamar football