The overly energetic celebration might have left a bruise on Williams' ribs and chin, he said, but it was a consistent reaction to the energy given by players and coach alike through the 40-minute Southeastern Conference men's basketball game Tuesday night at Reed Arena.
"I just have the ultimate respect for how hard our guys are trying," Williams said.
Tactically, Williams provided little complex or different from A&M's previous games. But on the sideline, the head coach continually bounced up and down, jumped into defensive stances and gave hugs and emphatic high-fives to players who pushed A&M (7-6, 1-1) to its first SEC win of the season.
"If I thought that drawing up a play would help them, I would study a lot of plays," Williams said. "I just try to give as much energy as I can to them relative to the energy that is required of them for it to potentially be a game."
At one point Williams even threw a water bottle into the stands in celebration, a move which he issued an apology for — once his wife reminded him he had actually done it.
"In some ways, I thought the best way I could help them was to be their biggest cheerleader," he said.
The Aggies needed some urging after a sluggish first half taken over by Rebels' leading scorer Breein Tyree. The senior guard hit 8-of-10 shots from the field in the first half, including a 5-for-7 clip from behind the arc, to net 21 points and lead Ole Miss (9-5, 0-1) to a 29-19 lead.
Ole Miss' lead grew to a high mark of 11 with just less than 18 minutes left in the game and the Aggies yet to hit a field goal in the second half.
A&M post Josh Nebo continued to carry A&M's offense through the beginning of the second half, sparking the Aggies' best run of the night on an three-point play by drawing a foul on a layup. He finished with a team-high 17 points and nine rebounds.
Mitchell's nine points all came at the end of a 18-2 Aggie run in the second half as he sparked the A&M shooting touch that has been stale through most of the season. After Mitchell's nine-point run, the Aggies shot 5-for-9 from the field, all midrange to outside shots.
Prior to Mitchell's scoring streak, the Aggies made just three shots that weren't layups or dunks.
"It probably sounds condescending, but we're just proud when a player makes a shot," Williams said with a laugh.
Minutes have been scarce for Mitchell, a 6-foot-3 senior guard, over the last four games, including a low mark of seven against Texas A&M-Corpus Christi on Dec. 15. But he played almost 26 minutes Tuesday, the most since the Aggies' 60-50 loss to Texas in Fort Worth on Dec. 8.
Despite being one of the Aggies best threats from outside, Mitchell entered Tuesday's contest shooting 21% from behind the arc and has been one of many players who have spent extra time in the gym trying to find the missing touch, Williams said. A&M entered the game with the worst 3-point shooting percentage in the nation and finished the first half shooting 0-for-10 from 3-point range before hitting three in the second frame.
"We never lost confidence shooting the ball. I think we went 0-for-10 in the first half. Keep shooting. You can't get any worse than that," Mitchell said with a laugh. "Keep shooting and you know it will go in."
A&M also held Tyree to five points in the second half as he finished with a game-high 26.
When asked to reflect on his first SEC victory as a head coach, Williams deflected all the praise to his players. In turn, his players said they were eager to give their coach that defining tally.
"It's Buzz's first time going through the SEC, so it was big for us to give him his first one here at home," Nebo said. "It kind of meant a lot to all of us."
It's a memory Williams will remember vividly for a few days, thanks to 40 minutes of exhausting sideline maneuvers and a right haymaker from Flagg to the ribs.
"We love that about coach," Mitchell said. "He's very up tempo. When he gets going, he gets going. You either go with him, or it's going to be a little too much for you, so we just roll with it."
Texas A&M men's basketball vs Ole Miss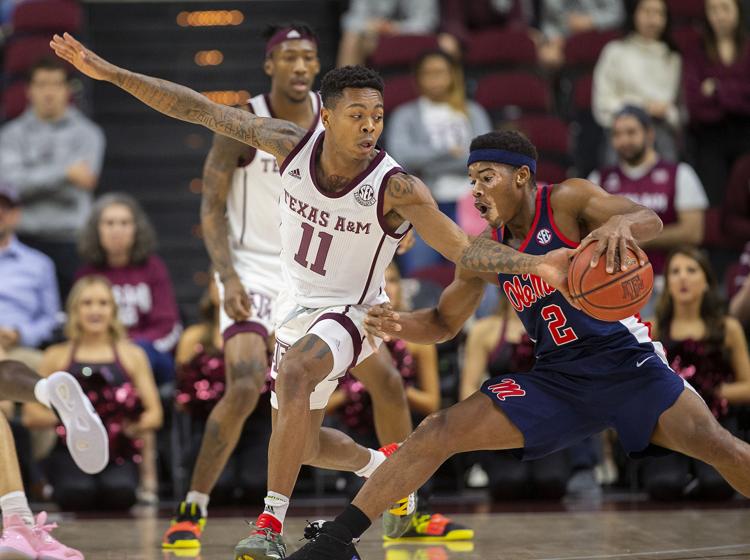 Texas A&M men's basketball vs Ole Miss
Texas A&M men's basketball vs Ole Miss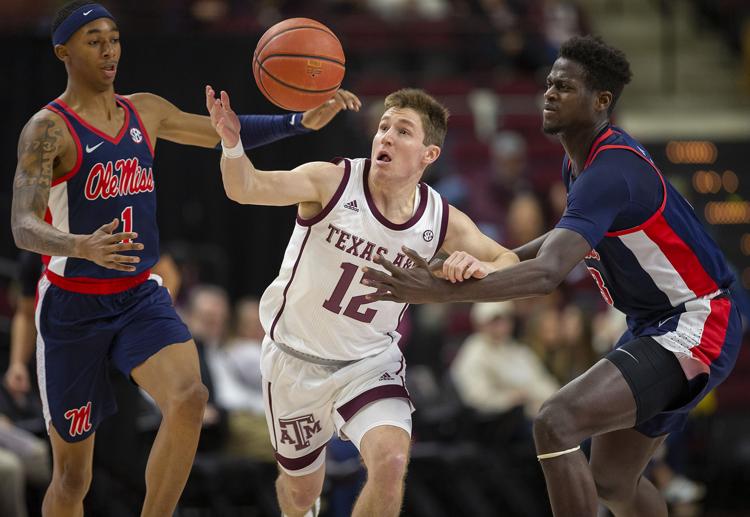 Texas A&M men's basketball vs Ole Miss
Texas A&M men's basketball vs Ole Miss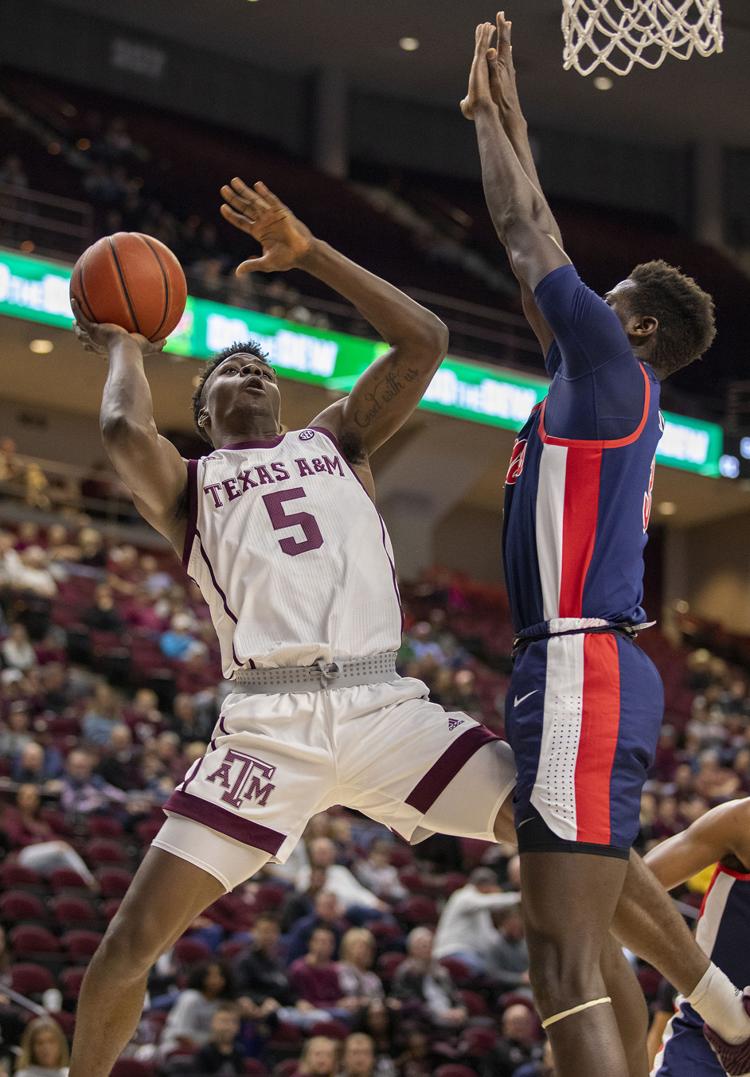 Texas A&M men's basketball vs Ole Miss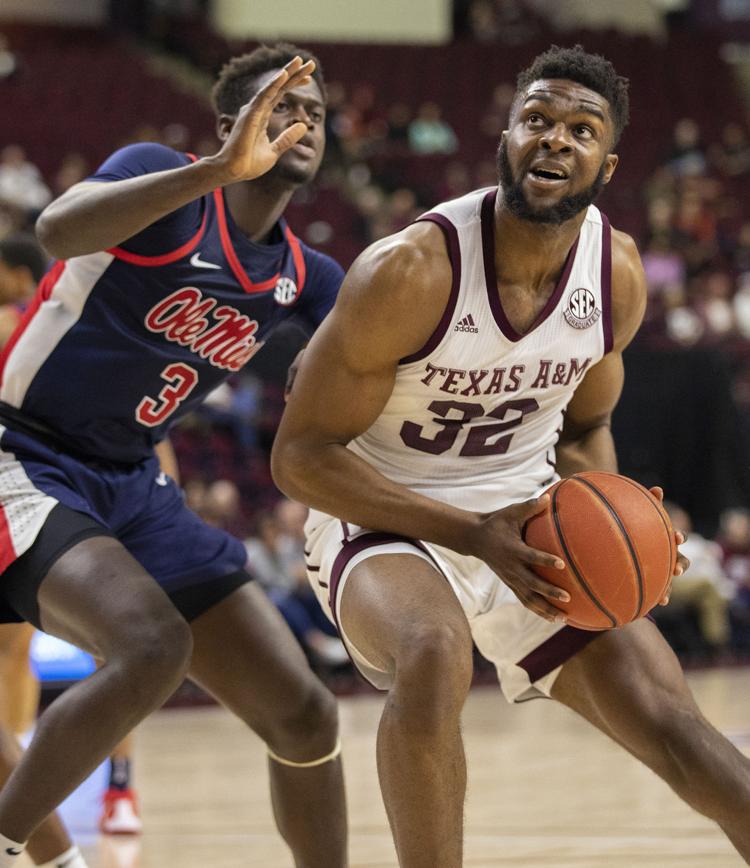 Texas A&M men's basketball vs Ole Miss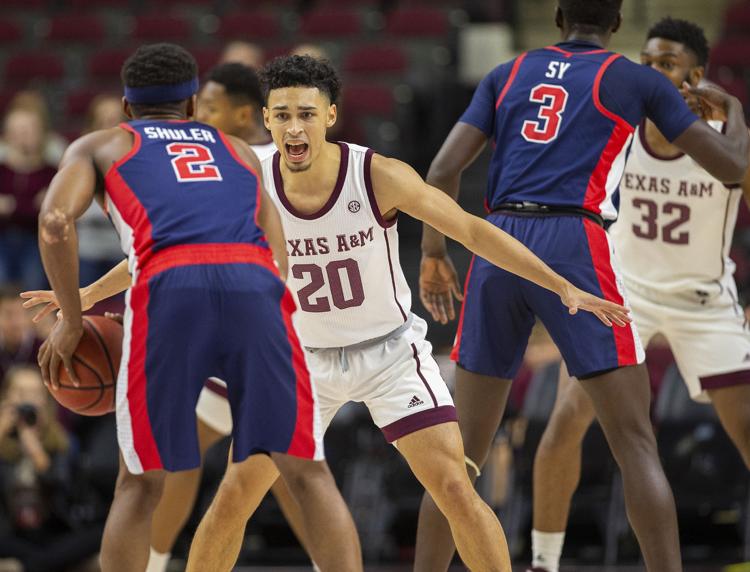 Texas A&M men's basketball vs Ole Miss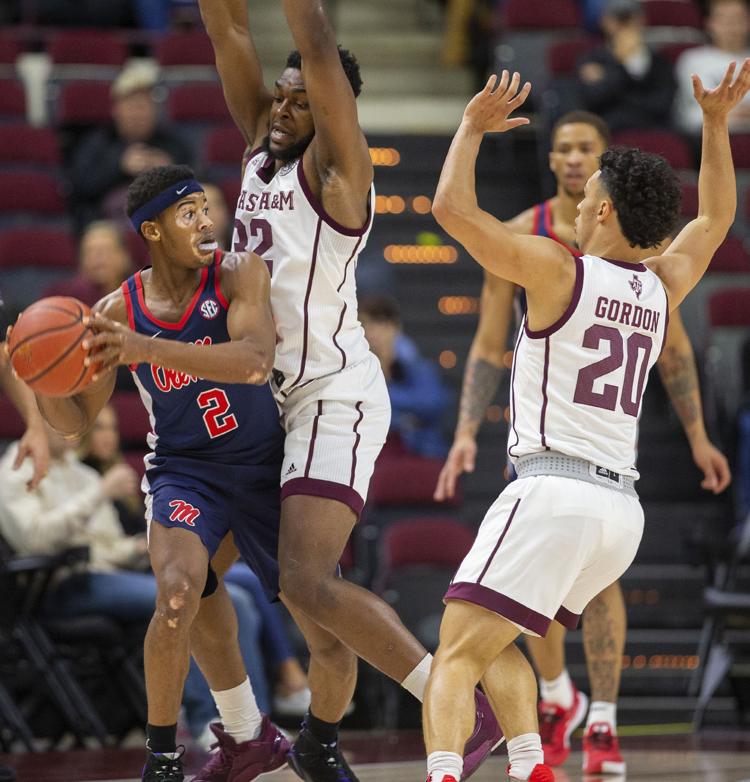 Texas A&M men's basketball vs Ole Miss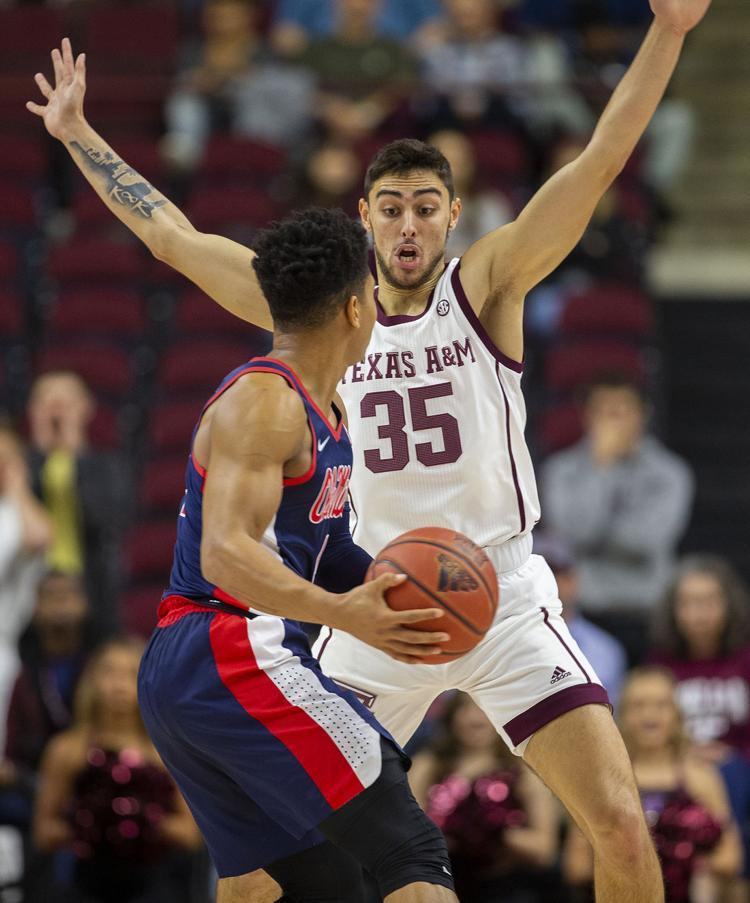 Texas A&M men's basketball vs Ole Miss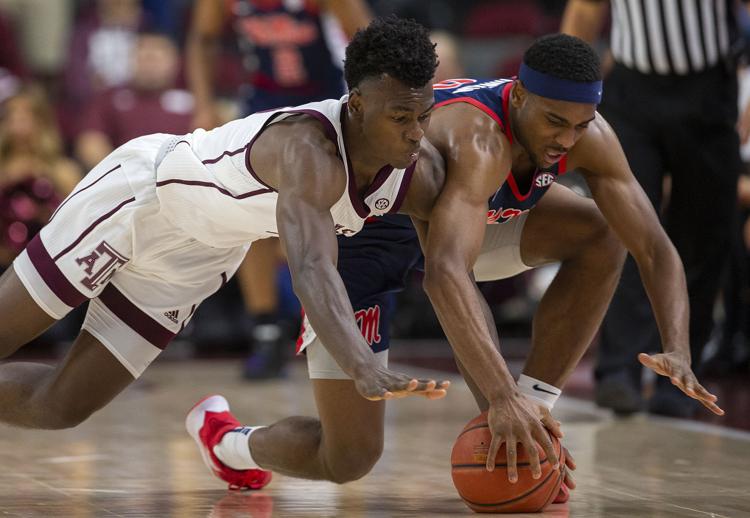 Texas A&M men's basketball vs Ole Miss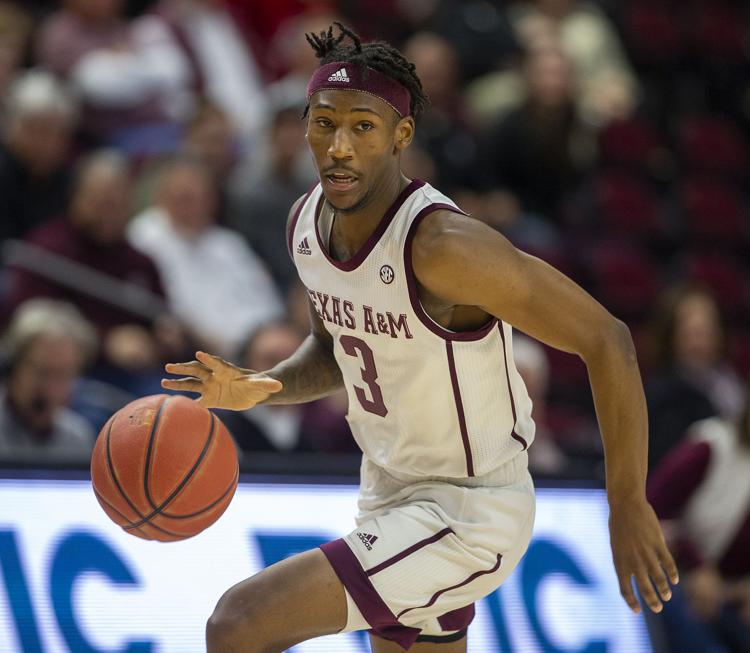 Texas A&M men's basketball vs Ole Miss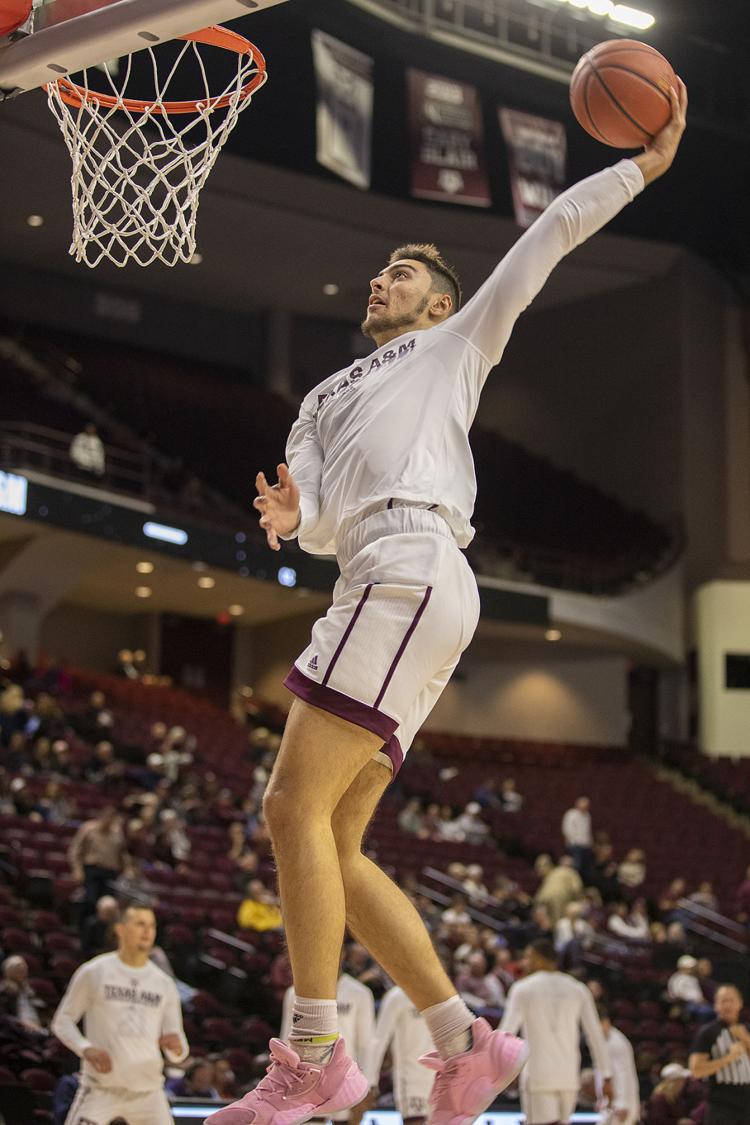 Texas A&M men's basketball vs Ole Miss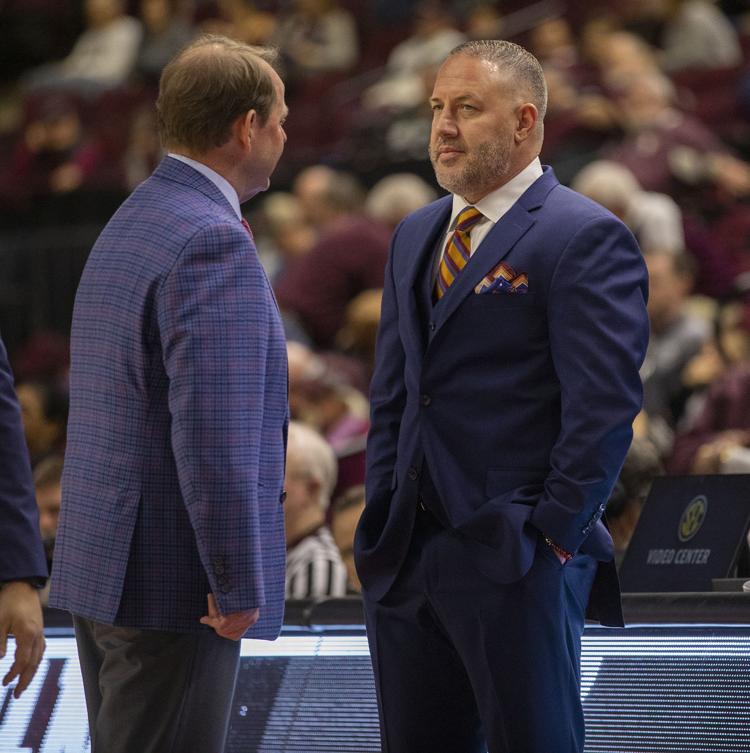 Texas A&M men's basketball vs Ole Miss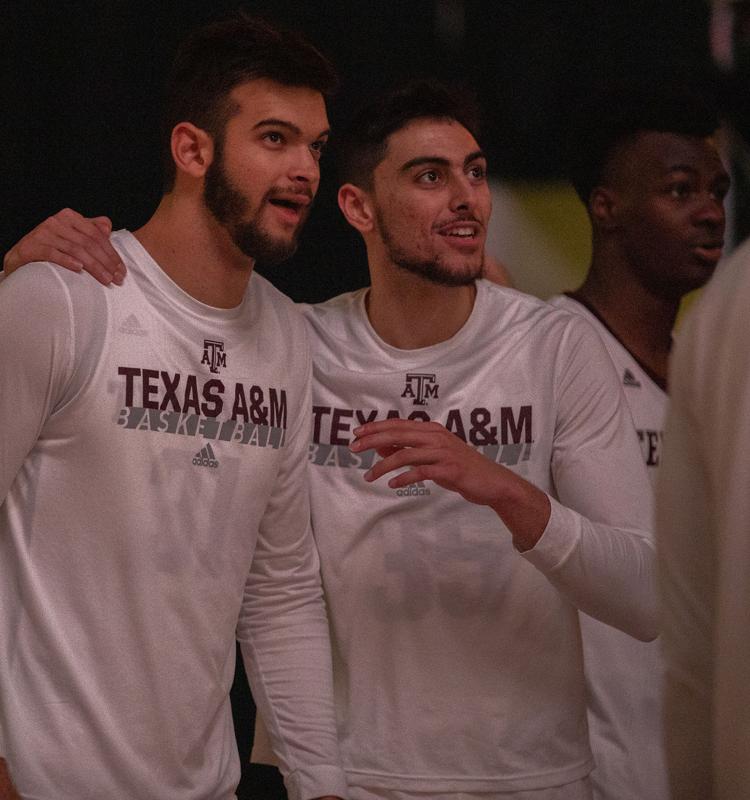 Texas A&M men's basketball vs Ole Miss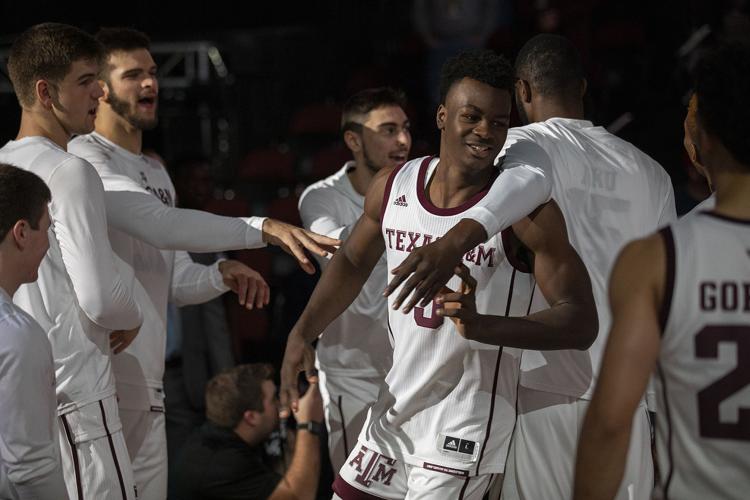 Texas A&M men's basketball vs Ole Miss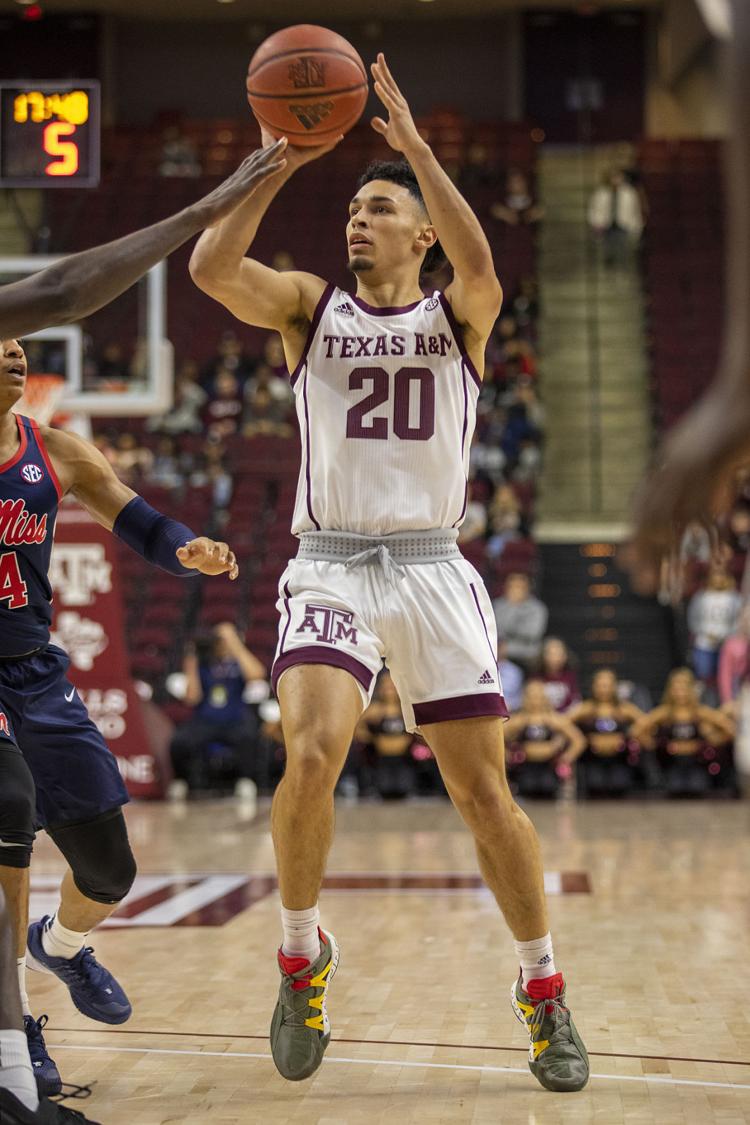 Texas A&M men's basketball vs Ole Miss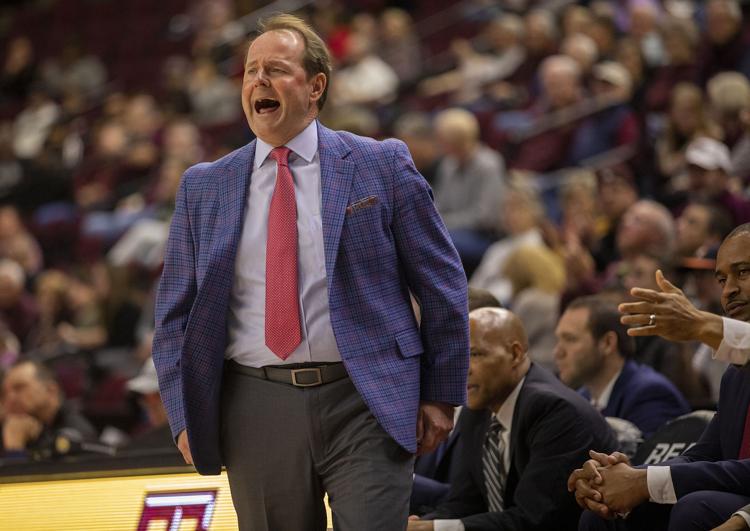 Texas A&M men's basketball vs Ole Miss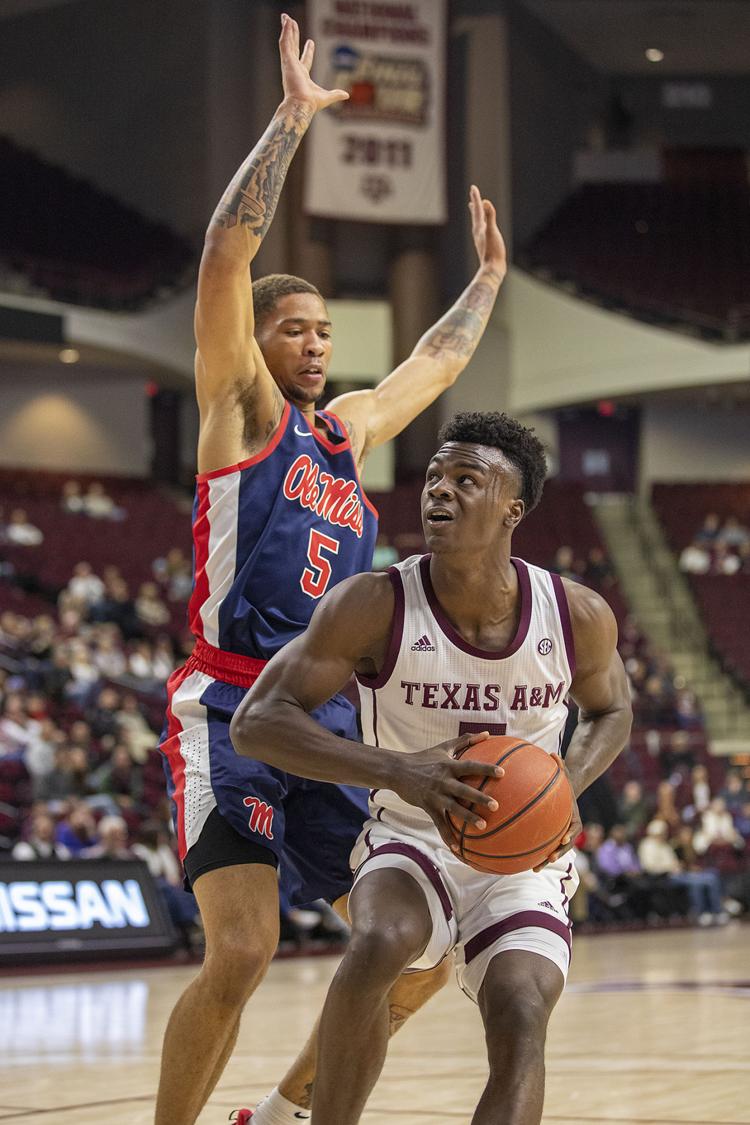 Texas A&M men's basketball vs Ole Miss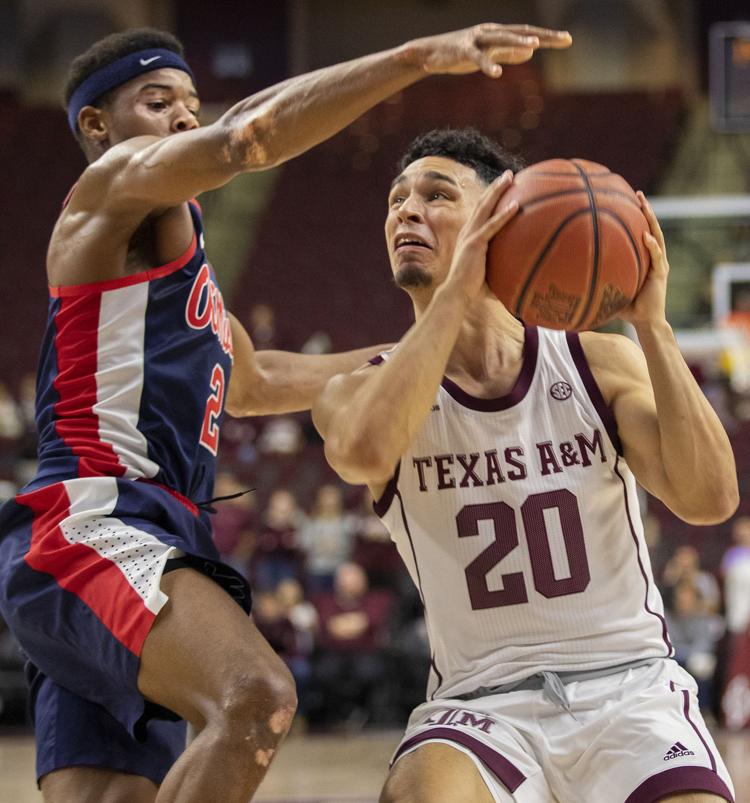 Texas A&M men's basketball vs Ole Miss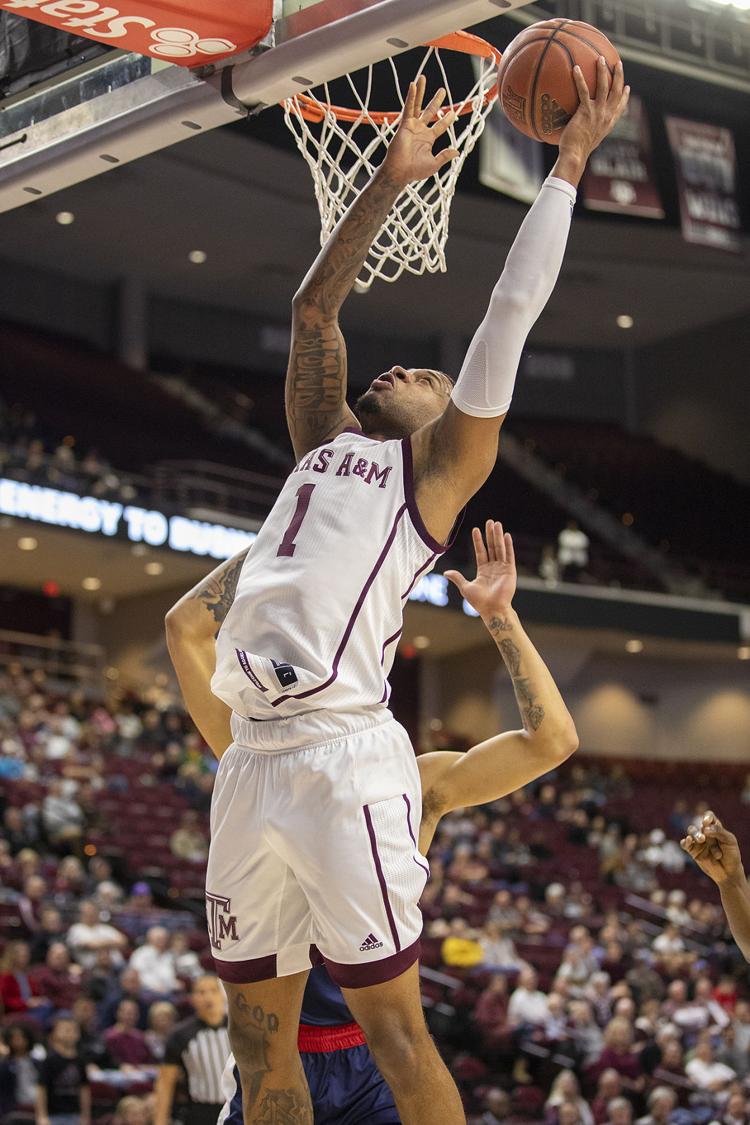 Texas A&M men's basketball vs Ole Miss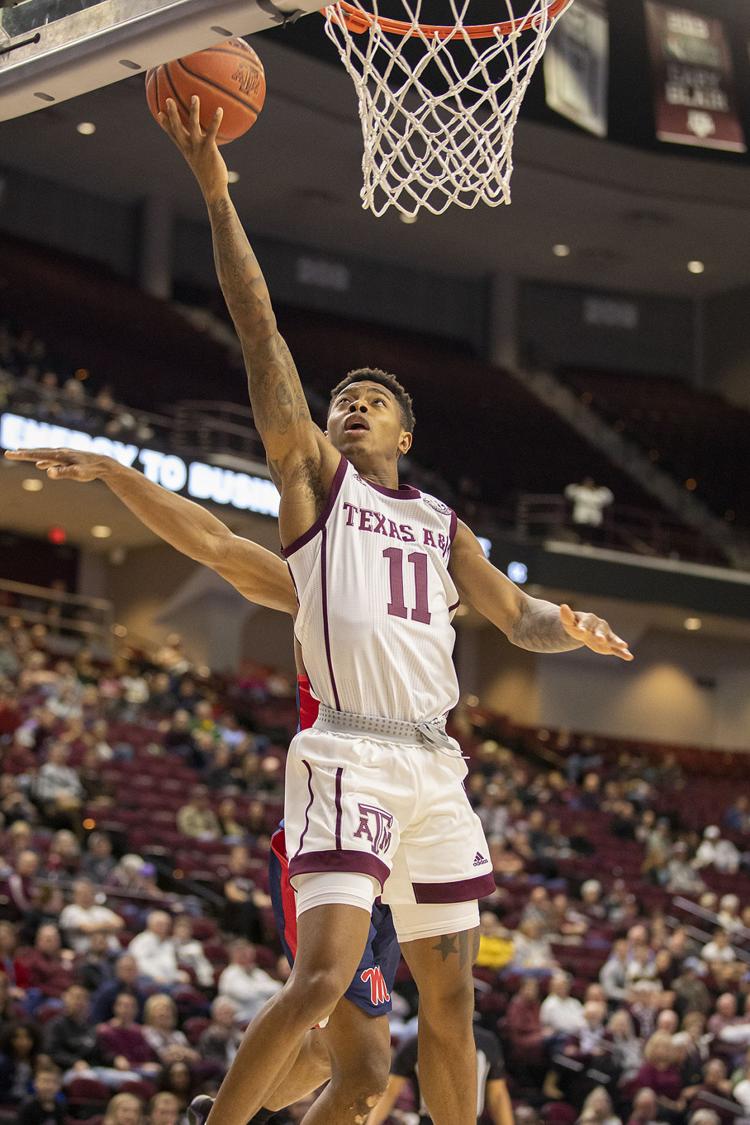 Texas A&M men's basketball vs Ole Miss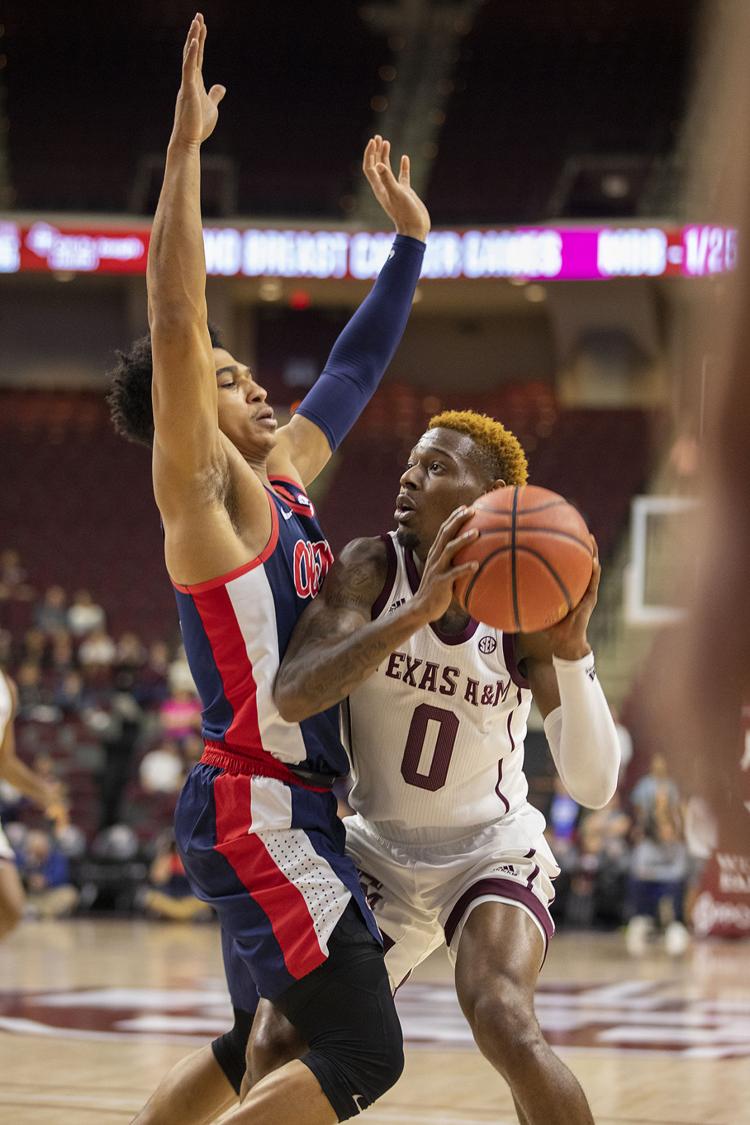 Texas A&M men's basketball vs Ole Miss