The Texas A&M softball team could muster only five hits, but it was enough to eke out a 2-1 nonconference victory over the Texas State Bobcats at Davis Diamond on Wednesday.
Sophomore right-hander Hannah Mayo earned the first one-run save of her career by striking out the final two batters, stranding runners on second and third.
"For her to be able to come out and pound the strike zone and attack hitters, you can see that she's growing into that pitcher." A&M coach Jo Evans said.
A&M (17-9, 1-2) needed clutch pitching after finding runs hard to come back after scoring 23 on 28 hits, 12 of them extra bases in a three-game series at Kentucky to open Southeastern Conference play.
The Aggies scored their runs in the third, taking advantage of leadoff walk by freshman Kendall Murray. She was doubled home by sophomore Makinzy Herzog who scored on a single by freshman Jourdyn Campbell to break a 1-1 tie.
A&M made that run stand up.
"It's good to know that we can pitch and play defense to win a close game like this," Evans said. "I think this is a really important win for us. It's a valuable experience for our kids."
It was only A&M's third one-run victory of the season and the first by 2-1. Runs were at a premium because A&M went 1 for 9 with runners in scoring position and Texas State was 0 for 4. The Sun Belt Conference Bobcats (15-9, 2-1) scored on junior ArieAnn Bell's eighth homer of the season, a line drive over the right-center field fence in the second inning. The only other hit allowed by A&M junior right-hander Kayla Poynter (6-2) was a one-out single by junior Eliza Eberhard. Poynter walked the bases loaded, but retired the next two batters. Walks, five of them, was Poynter's drawback. She struck out four.
Mayo worked a perfect sixth inning, but in the seventh gave up a leadoff bloop single to sophomore Cat Crenek. Junior Eliza Eberhard reached on a fielder's choice when A&M junior third baseman Dani Elder unsuccessfully tried to get the runner at second. Mayo then fell behind 3-0 on junior Kylie George who eventually sacrificed the runners.
"I've had a lot of opportunities to get comfortable with runners on and with that high-pressure situation," Mayo said. "I felt ready for it and welcomed this opportunity tonight with open arms."
Mayo was 3-1 last season with a 5.41 ERA, allowing more than two baserunners per inning.
"She's getting better and better," Evans said. " We redshirted her in her freshman year [2018], because I wanted her to be able to develop."
Mayo, who hit 61 mph with her riseball to complement her change-up, is 1-0 in six relief appearances with a 1.17 ERA. She picked up her first save in a 6-3 victory over Kansas on March 1.
"I've been putting in a lot of work, after hours and behind the scenes," Mayo said. "If you have an ounce of doubt in yourself, I feel like that's corrected in preparation. I've felt extremely prepared and I'm waiting on my next opportunity."
NOTES – A&M senior Kelbi Fortenberry had a triple in the sixth to give her an eight-game hitting streak. … Texas State catcher Crenek threw left-handed. … Texas State's George, who batted ninth, transferred from A&M. She was mainly used as a pinch-runner for two seasons at A&M, going 7-of-27 batting with 28 runs. … A&M will play Tennessee in a three-game Southeastern Conference series starting at 6:30 p.m. Friday. at Davis Diamond. ... Bell is the reigning Sun Belt Conference's player of the week after hitting .625. Texas State right-hander Dalilah Barrera (5-3) went two innings and took the loss. She was coming off a 12-strikeout effort against Georgia State that helped her earn Sun Belt pitcher of the week.
Texas A&M softball vs Texas State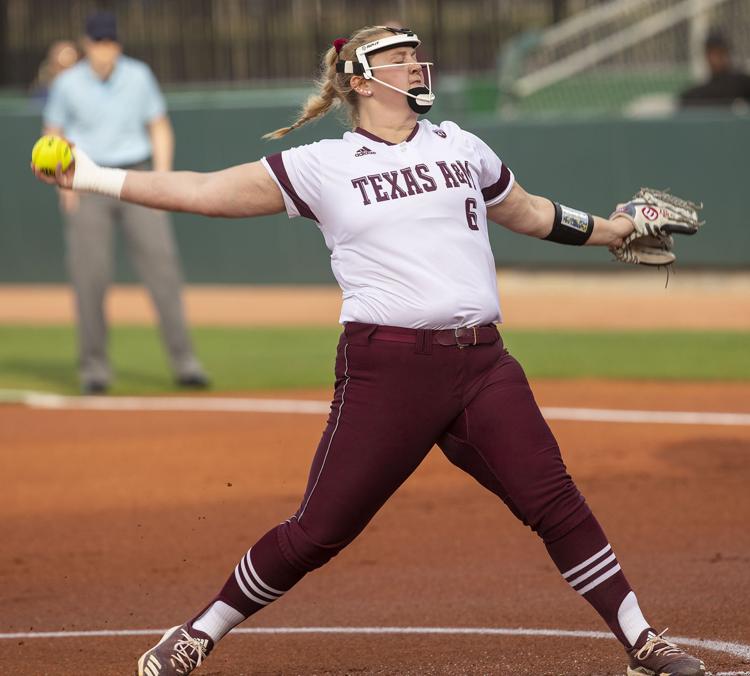 Texas A&M softball vs Texas State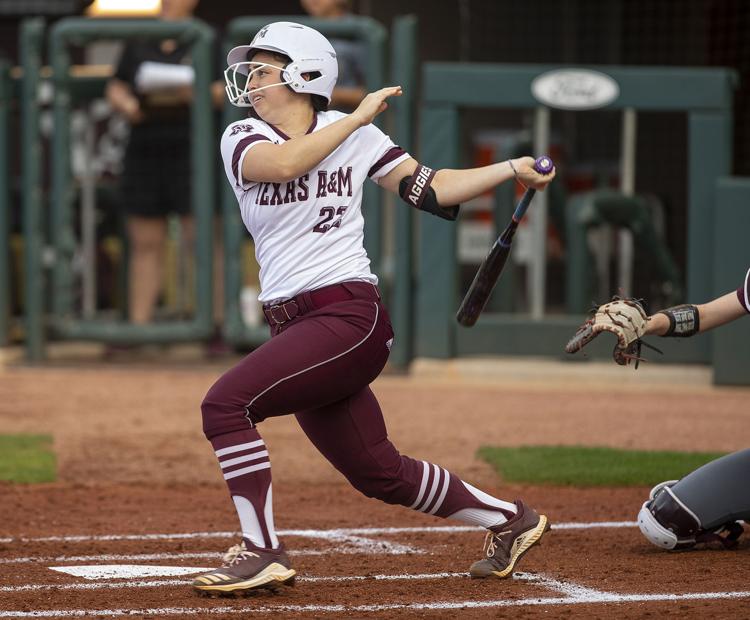 Texas A&M softball vs Texas State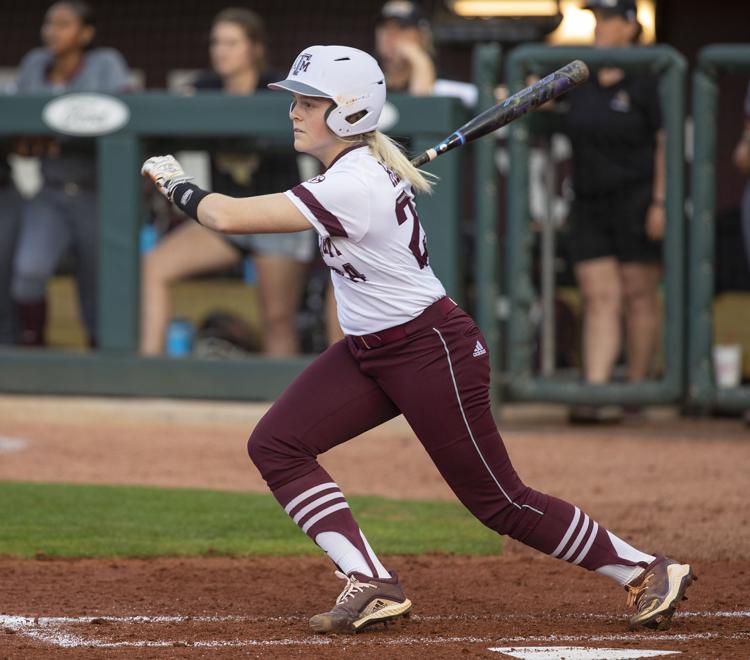 Texas A&M softball vs Texas State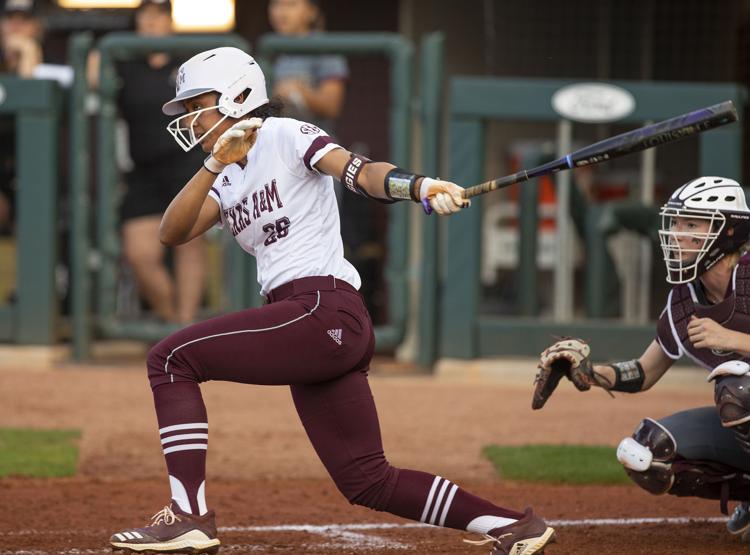 Texas A&M softball vs Texas State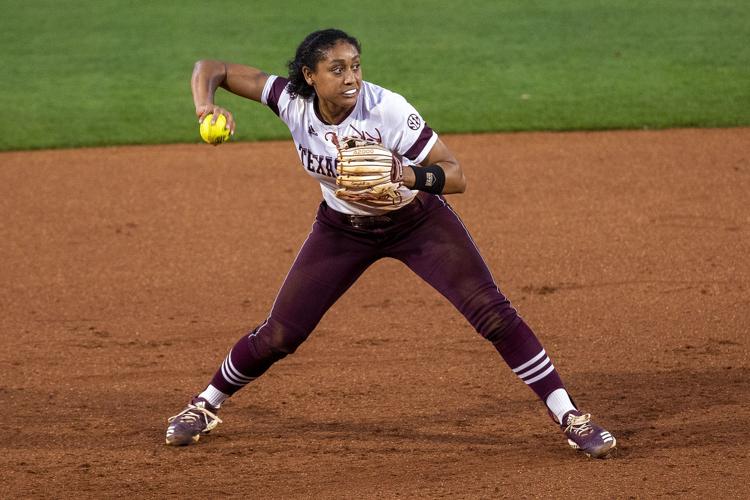 Texas A&M softball vs Texas State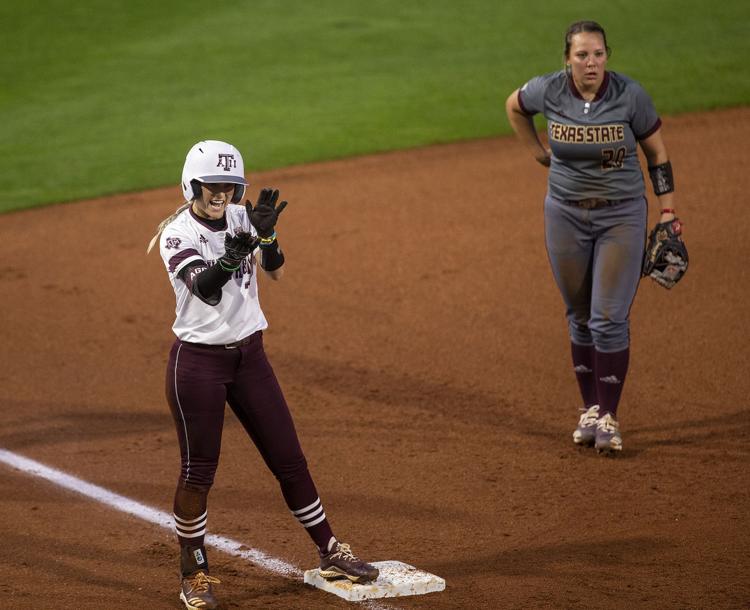 Texas A&M softball vs Texas State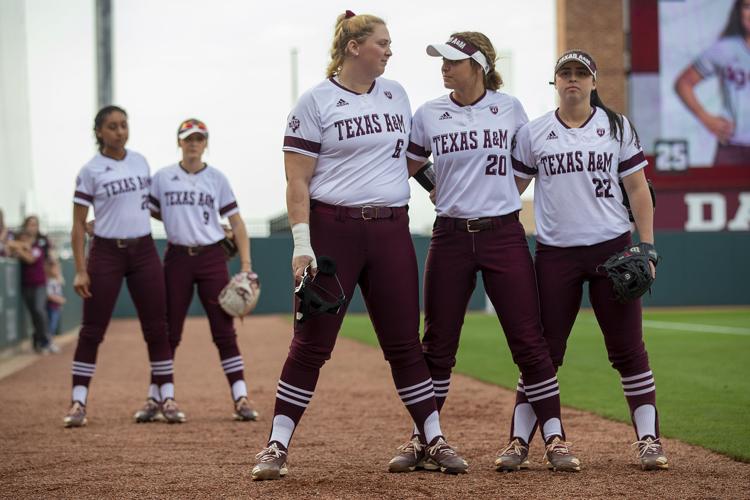 Texas A&M softball vs Texas State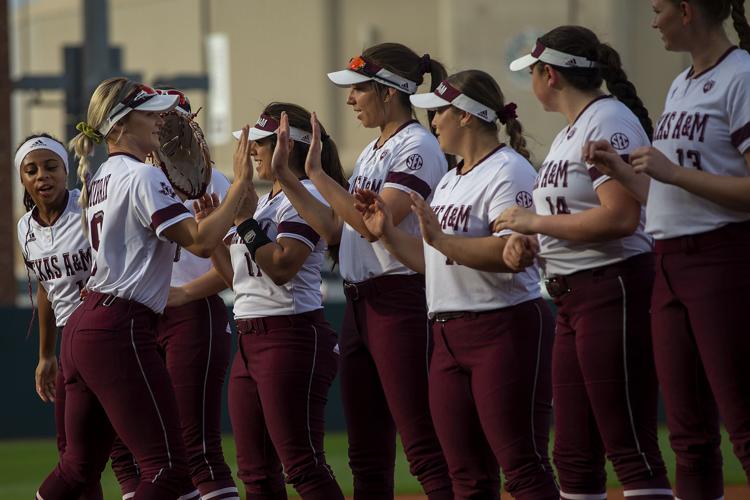 Texas A&M softball vs Texas State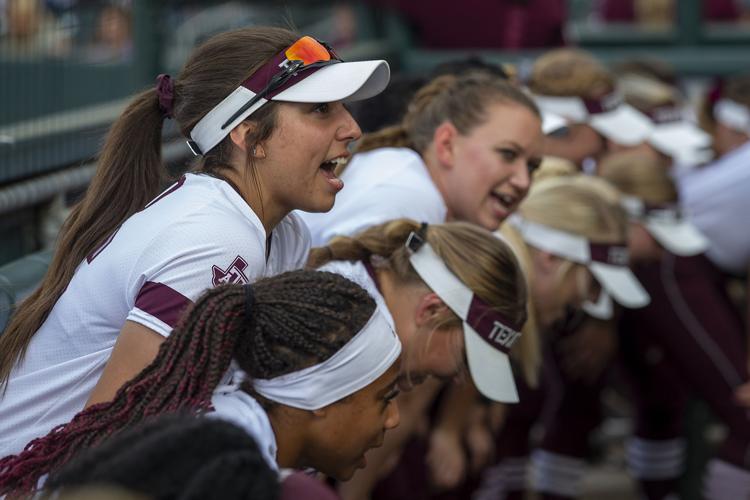 Texas A&M softball vs Texas State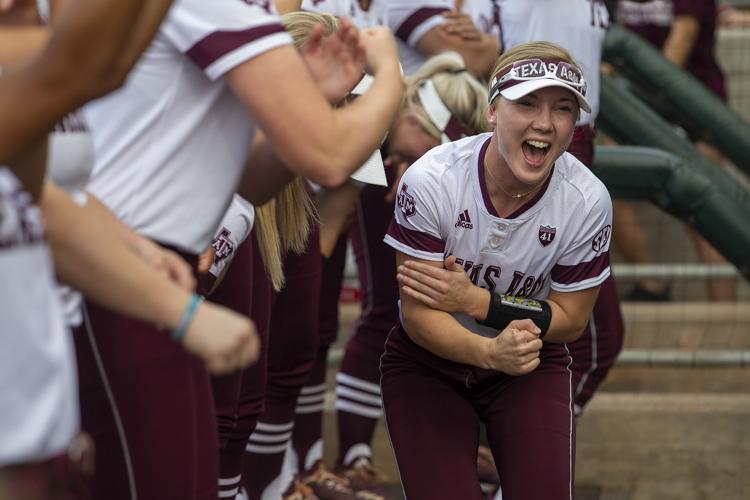 Texas A&M softball vs Texas State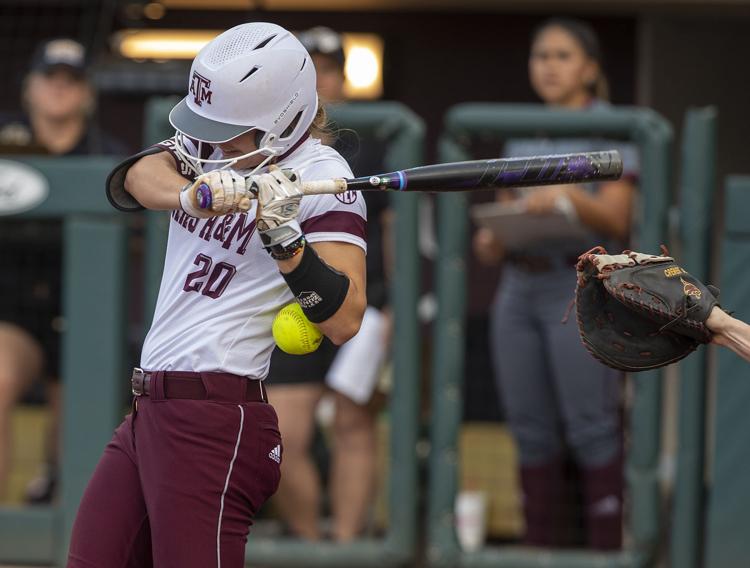 Texas A&M softball vs Texas State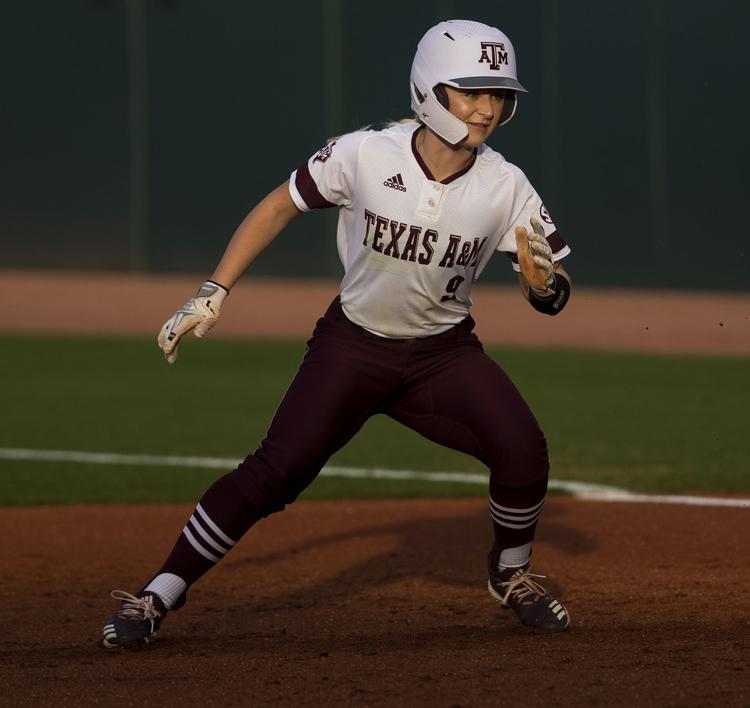 Texas A&M softball vs Texas State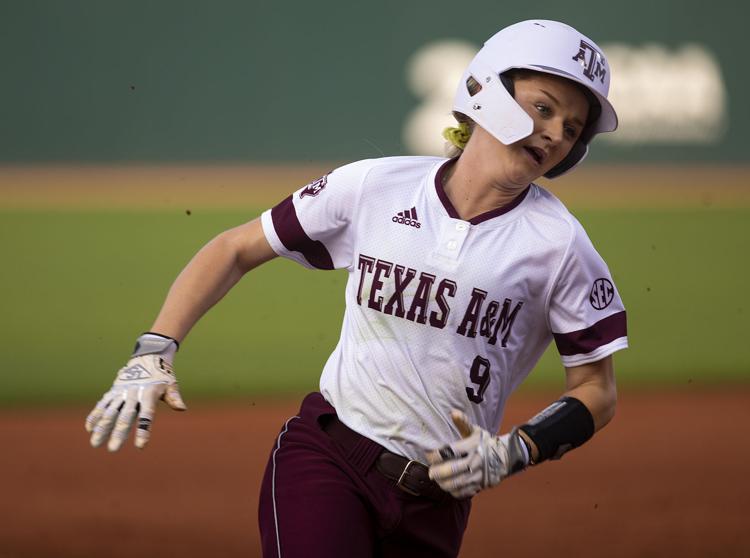 Texas A&M softball vs Texas State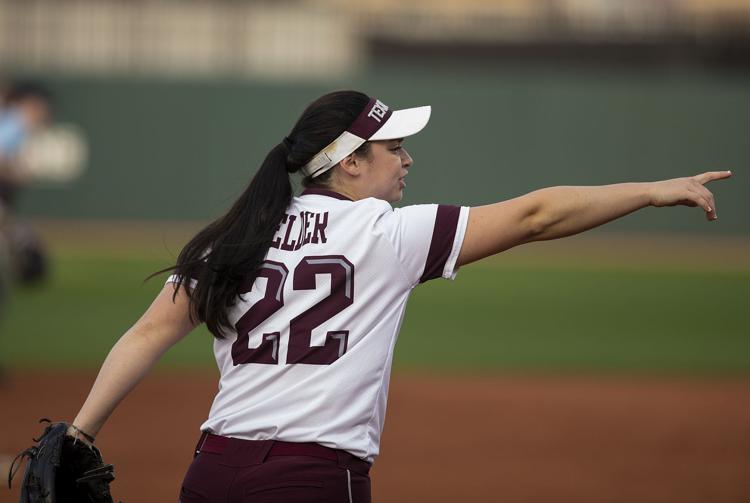 Texas A&M softball vs Texas State