All-American Chennedy Carter scored 25 points, one of four Texas A&M players in double figures, as the sixth-ranked Aggies grabbed a 79-58 nonconference victory over Duke on Sunday at Reed Arena.
A&M (2-0) shot 50% from the field (33 of 66) as Carter made 11 of 25. Junior center Ciera Johnson added 14 points, junior guard Kayla Wells had 13 and senior point guard Shambria Washington had 10 along with a game-high nine assists.
A&M had a 47-26 rebounding edge as the 6-4 Johnson and 6-2 forward N'dea Jones each had 12.
A&M, which led 33-30 at halftime, scored eight straight points late in the third quarter for a 52-38 lead.
Duke (1-1) was led by senior guard Haley Gorecki who had had 16 points. Sophomore guard Miela Goodchild and freshman guard Azana Baines each added 12 points.
Duke, which trailed by nine points twice in the first half, scored nine straight points to tie the game at 23. Junior guard Jade Williams, one of three Duke players from Texas, started the run with a 3-pointer.
Texas A&M women beat Duke, 79-58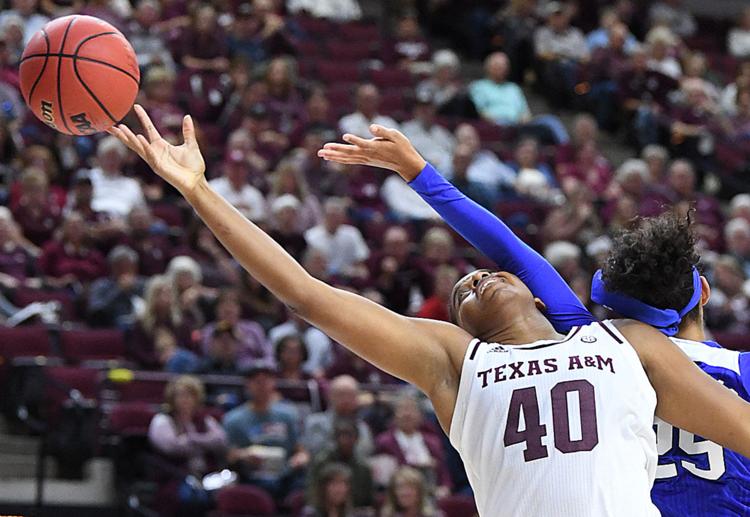 Texas A&M women beat Duke, 79-58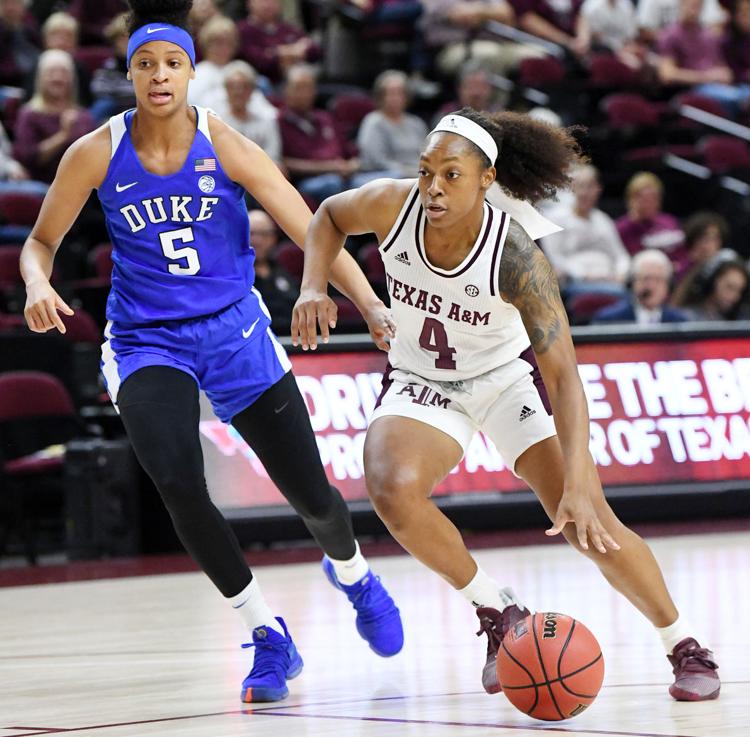 Texas A&M women beat Duke, 79-58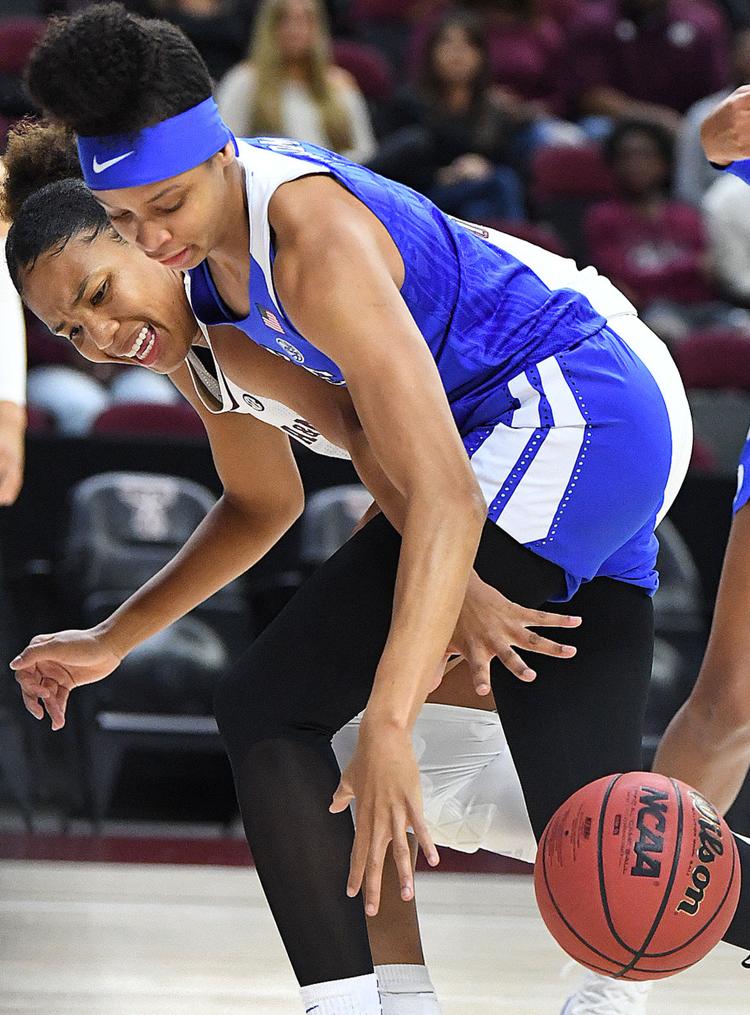 Texas A&M women beat Duke, 79-58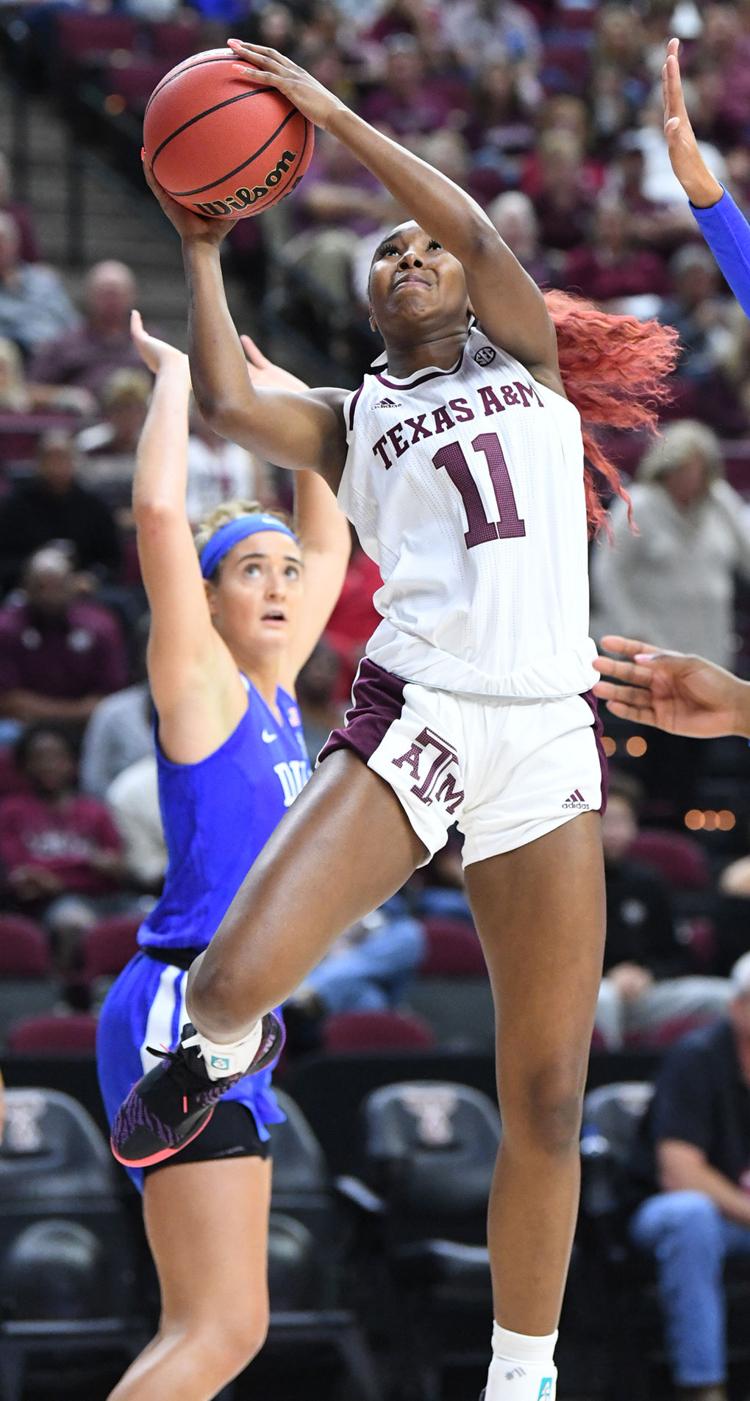 Texas A&M women beat Duke, 79-58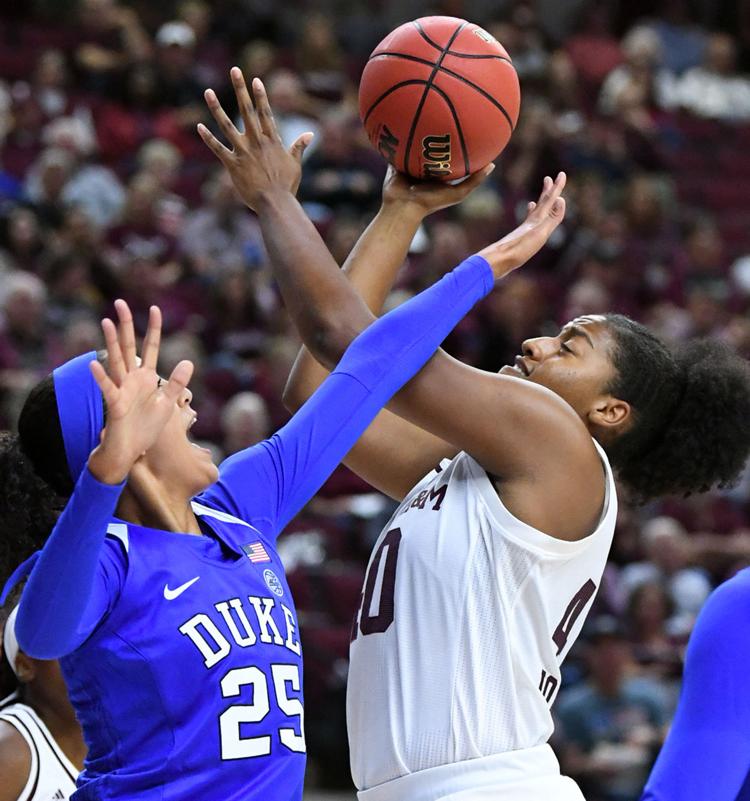 Texas A&M women beat Duke, 79-58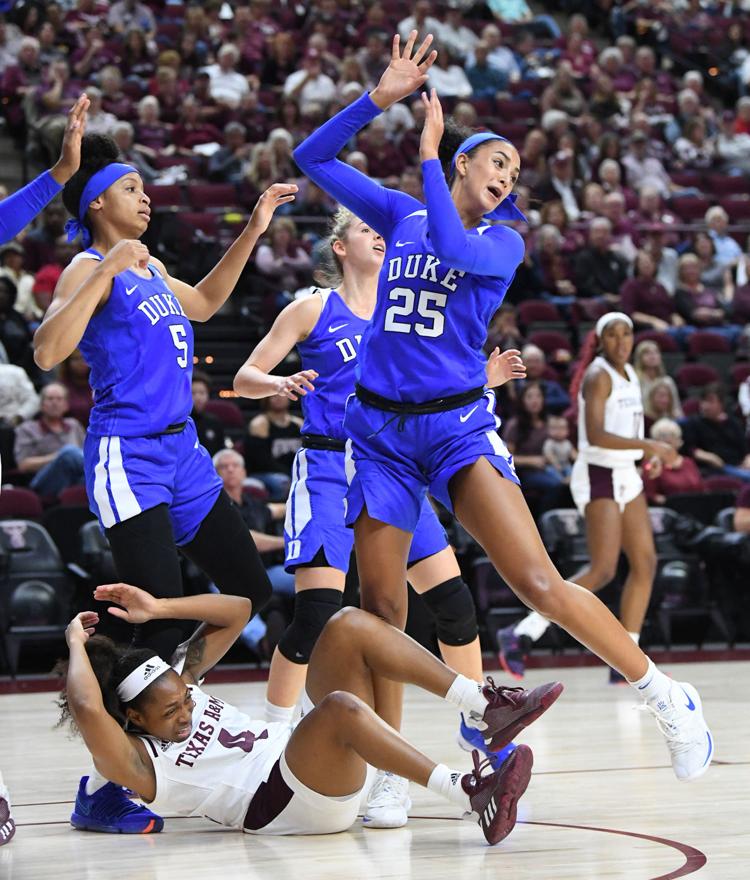 Texas A&M women beat Duke, 79-58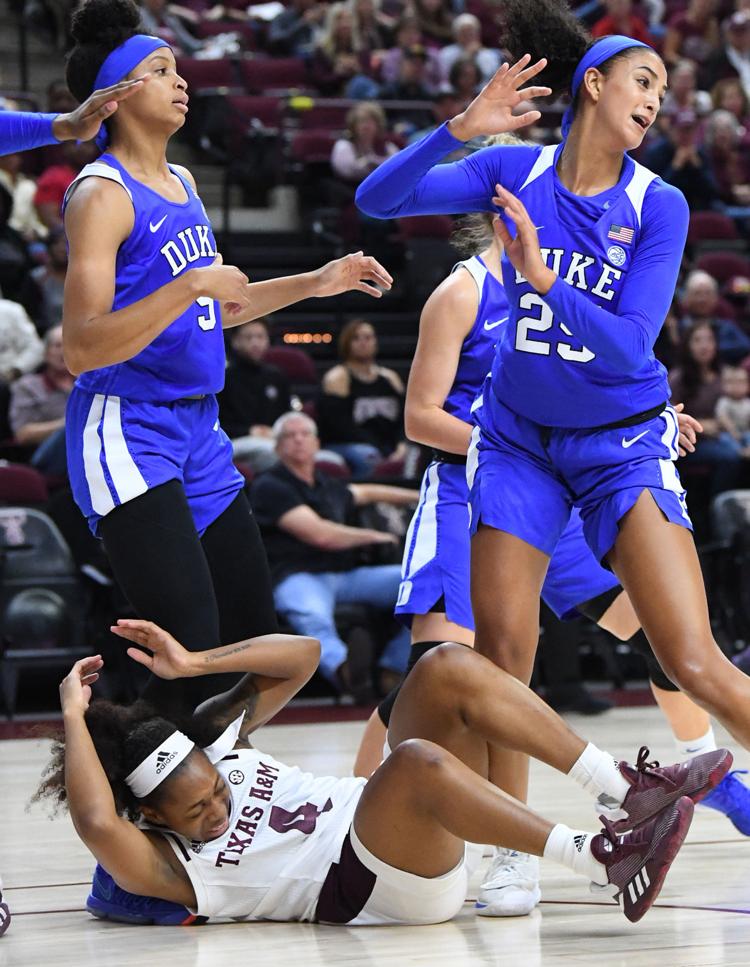 Texas A&M women beat Duke, 79-58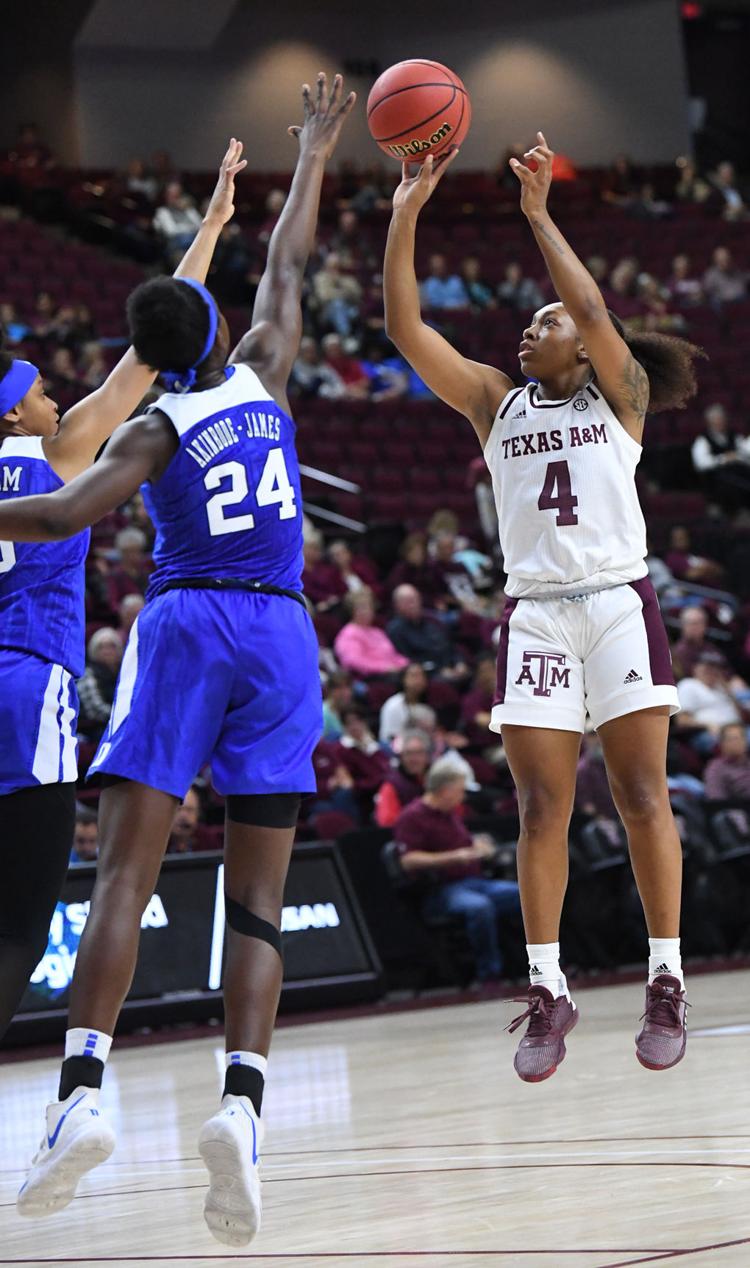 Texas A&M women beat Duke, 79-58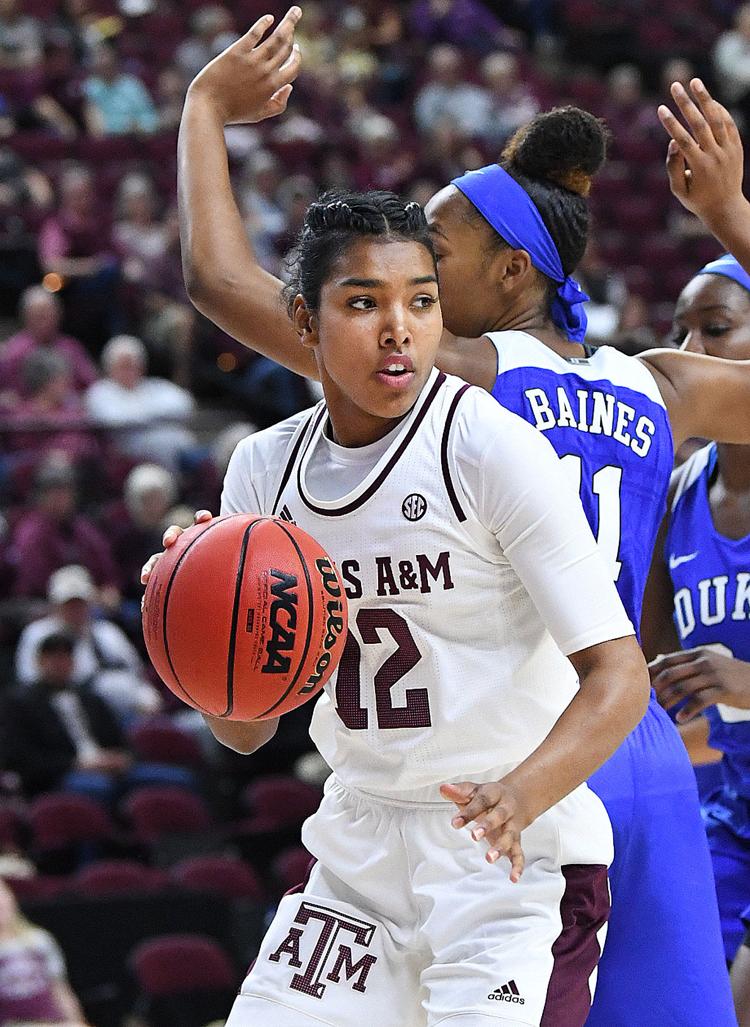 Texas A&M women beat Duke, 79-58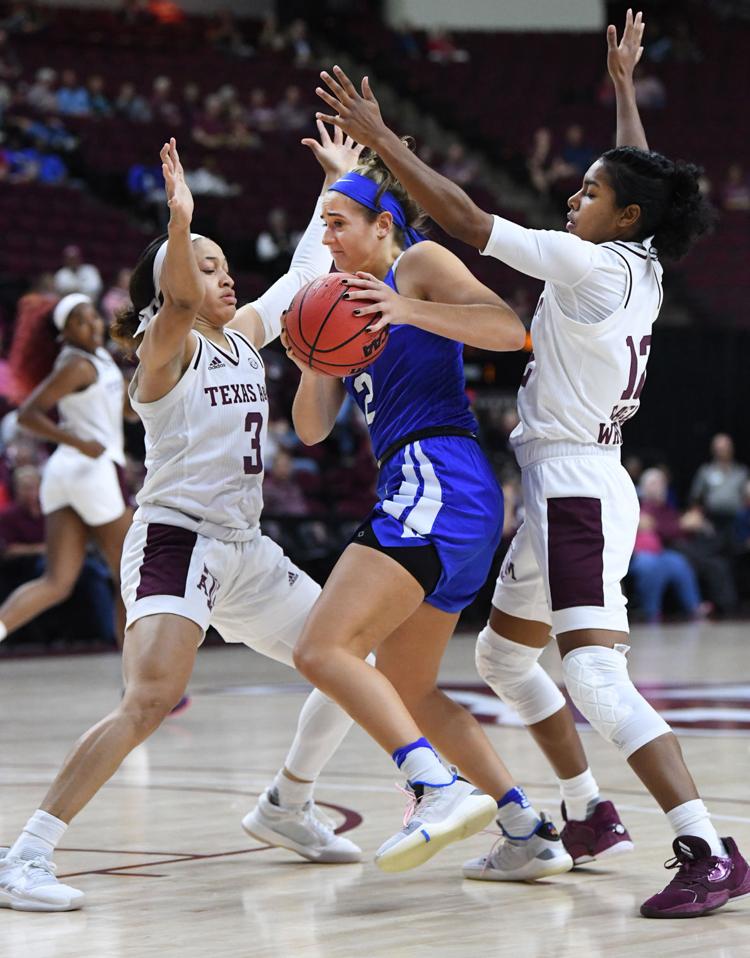 Texas A&M women beat Duke, 79-58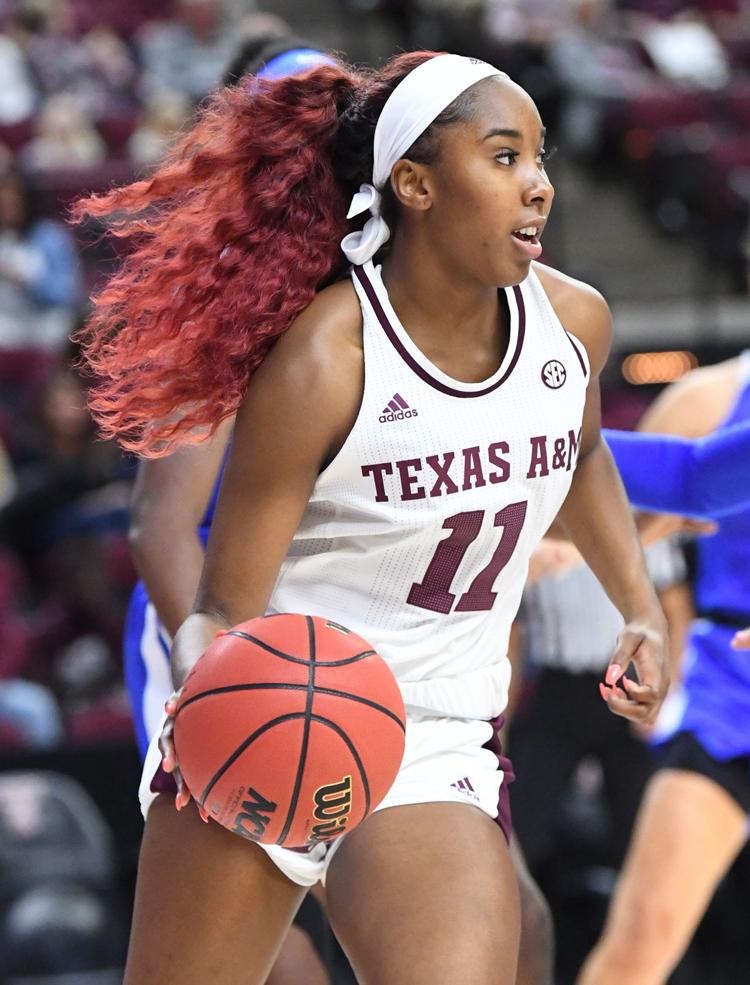 Texas A&M women beat Duke, 79-58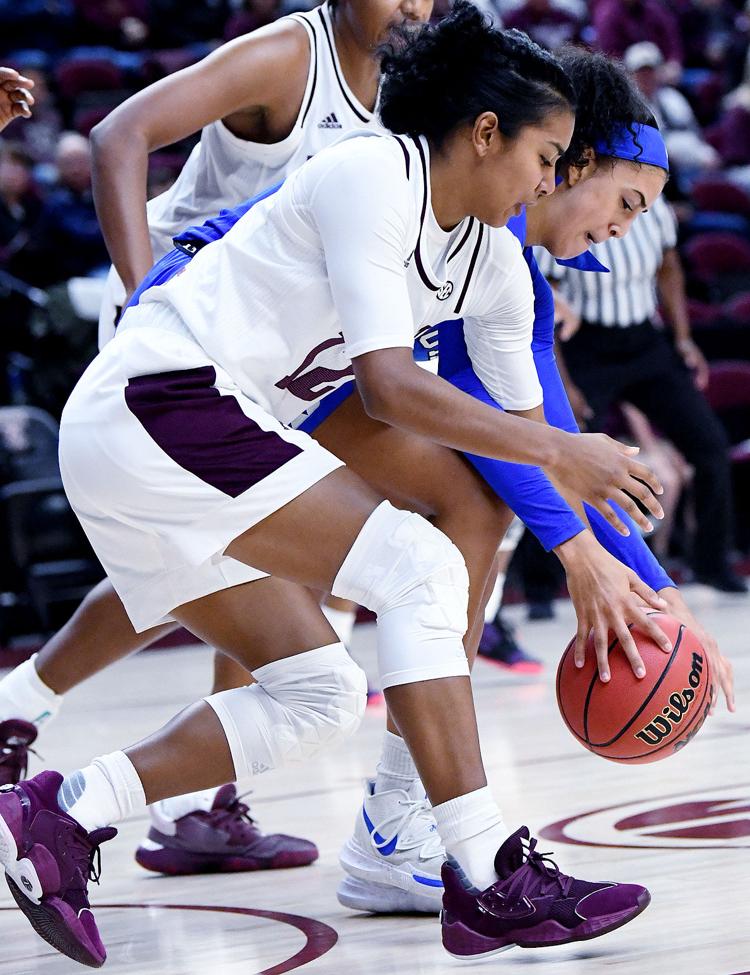 Texas A&M women beat Duke, 79-58