For College Station junior running back Roderick Brown, everything is a team effort — even his own 100-yard performance Friday against Huntsville.
Brown said that team mentality is what lifted the Cougars to a 29-13 upset of the Hornets, the fourth-ranked team Class 5A Division II, in a nondistrict game at Cougar Stadium.
"Personally tonight what was working well for me was the O-line, how they sealed the blocks, got the gaps open for me," said Brown, who had 21 carries for 100 yards.
College Station (1-1) rebounded during the bye week after opening the season with a 52-14 loss at Richmond Foster on Aug. 29.
"The kids worked hard," College Station head coach Steve Huff said. "They didn't let the first game get them down. They came back to practice in that off week and did a great job. We gave them a little bit of time off in there, but they've come back and worked extremely hard."
After trading turnovers — College Station's Khebrian Rumph recovered a Huntsville (2-1) fumble, and Huntsville's Kobe Lewis intercepted an Austin Sosa pass the very next play — the Cougars (1-1) and their up-tempo offense got clicking.
Sosa connected with tight end Peyton Rusk for a 27-yard pass to set up College Station at the Huntsville 23-yard line, and after a pair of 9-yard runs by running backs Kolbe Cashion and Roderick Brown, Sosa scored on a 1-yard run to cap the 10-play, 79-yard drive.
The Cougars took advantage of short fields to score their next two TDs.
Sosa and senior wide receiver Trey Winn connected for 11 yards on fourth down, putting College Station on the Huntsville 21. A 12-yard run by Brown got the Cougars down to the 9, and sophomore wide receiver Dalton Carnes later caught a 7-yard TD pass from Sosa, who made a heads-up play on the extra-point attempt, grabbing the snap and carrying the ball over the front right pylon for a two-point conversion.
"It's a rhythm offense, and when the rhythm is good, the conditioning kicks in," Huff said. "In the Foster game, they kept us from doing that. Tonight, we were able to get some of that going, and that's why I'm really proud of the offensive line, because they got some push tonight."
Cashion ran for 53 yards on 12 carries. Sosa completed 7 of 11 passes for 94 yards, and Carnes had two catches for 58 yards.
Two Huntsville drives after Carnes' TD, a bad snap on a punt gave the Cougars' their second short field. Starting on the Hornets' 30, it took College Station just three plays to score beginning with a 23-yard catch by sophomore wide receiver Houston Thomas. Sosa eventually found the end zone on a 2-yard run.
"I thought both Roderick and Kolbe ran extremely hard tonight, and Austin did too," Huff said. "He ran up in there two or three times and made some nice runs on touchdowns, just short runs but very tough, physical runs."
The College Station defense had four sacks, including three in the first half, and got a big game from senior linebacker Traevon Thompson. The Cougars also made a key stop as the first half drew to a close. Huntsville quarterback Matthew Southern led the Hornets to the Cougar 3, but College Station broke up a pass as time expired to preserve a 22-0 halftime lead.
"[Thompson] does so many things well, but his ability to chase and run [stands out], and he's so long," Huff said. "He has sneaky speed. He does a good job of knifing and getting in on plays like that, and obviously that's what we needed him to do, and he did a great job of that tonight."
Senior defensive back Aaron Nutall intercepted a Southern pass to end Huntsville's promising drive to open the second half, but the Hornets picked up right where they left off after a College Station three-and-out. Southern connected with wide receiver Jordan Woodberry and running back Cameron Myers on 24- and 25-yard passes to get deep into College Station territory then finished the drive with a 26-yard TD pass to Will Barnes. Myers caught eight passes for 99 yards to lead the Huntsville receivers.
Sosa suffered an ankle injury on the next drive with just under three minutes left in the third quarter and did not return. Huff said Sosa received treatment during the game and is confident he will return next week. Sophomore backup quarterback Jett Huff, Steve Huff's son, saw his first varsity action and connected with Carnes for a 51-yard touchdown on his first pass. The younger Huff completed 2 of 3 passes for 65 yards.
"It'd be different if I was in the bleachers, but I'm just proud of him coming in there and controlling the game, because that's what we needed at that time was to manage the game,
Steve Huff said. "I thought he did a good job of that."
With a confidence-boosting win in hand, the Cougars will host Nuevo Leon of Mexico at 7:30 p.m. next Friday at Cougar Stadium.
"We knew Huntsville was a good team coming in here," Brown said. "We knew we had to come in here with a chip on our shoulder, because they knew they probably had us beat, but we just had to come in here [ready]."
CS FB vs Huntsville 1.jpg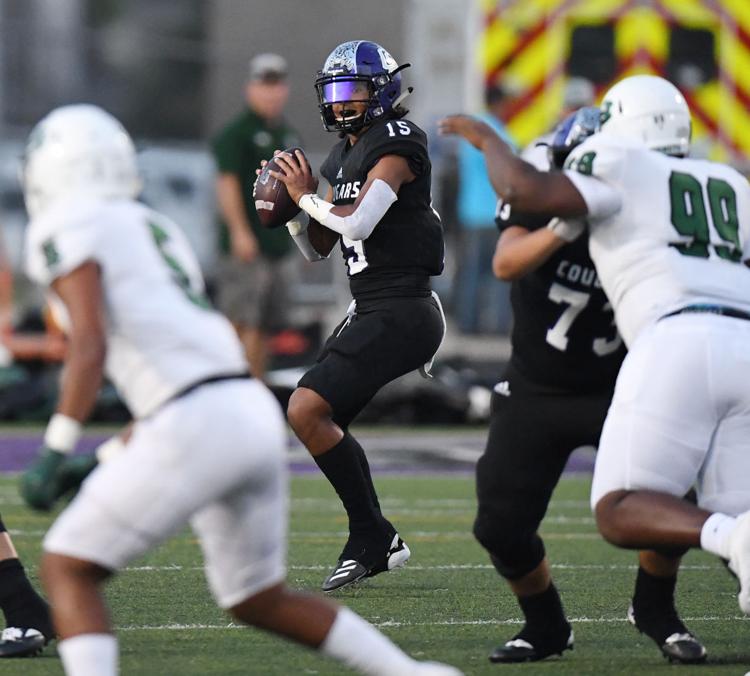 CS FB vs Huntsville 2.jpg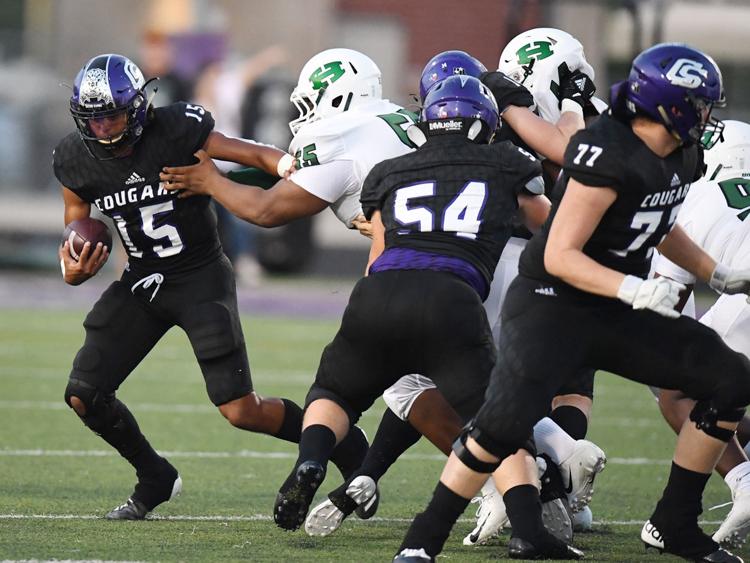 CS FB vs Huntsville 3.jpg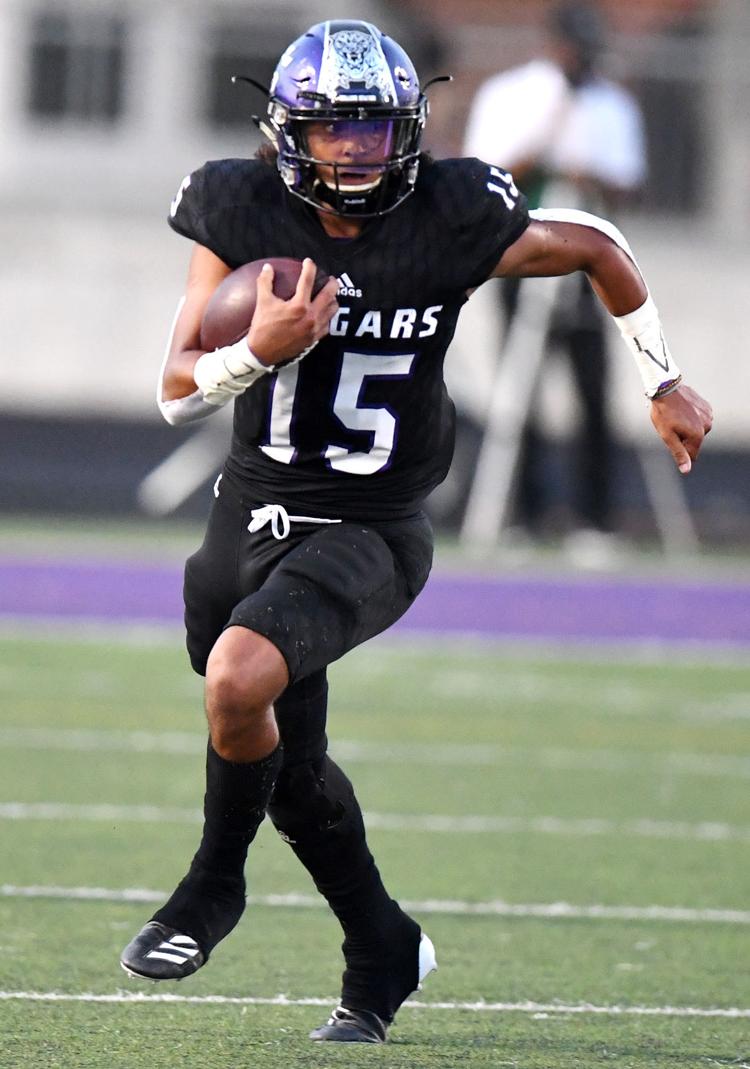 CS FB vs Huntsville 4.jpg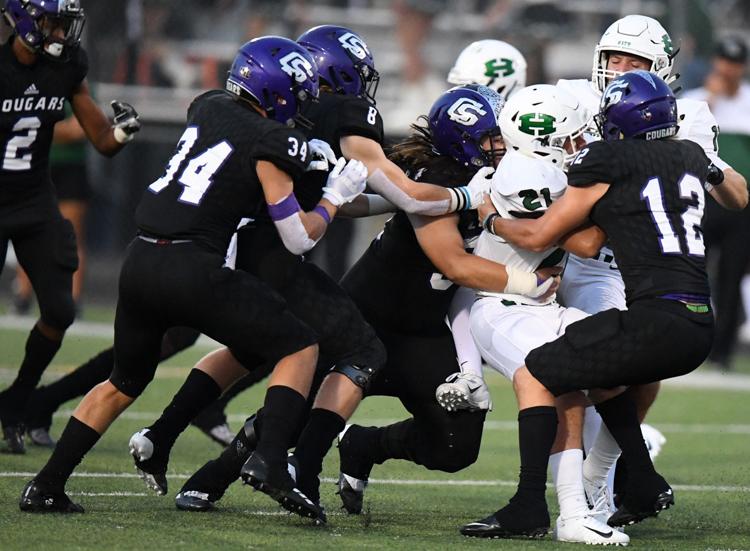 CS FB vs Huntsville 5.jpg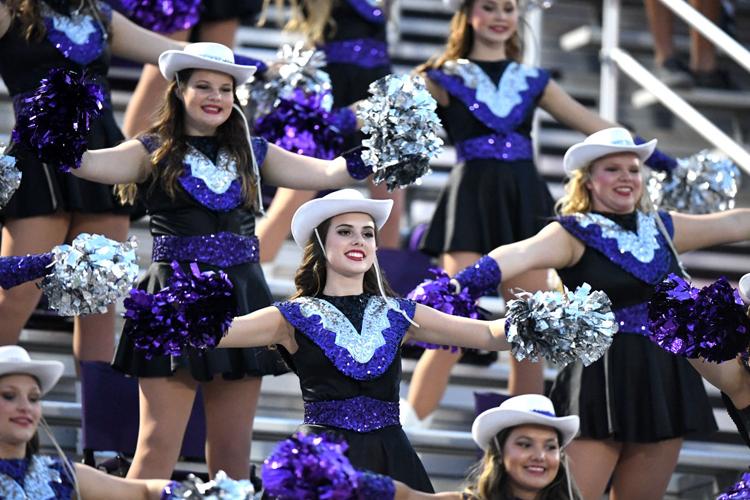 CS FB vs Huntsville 6.jpg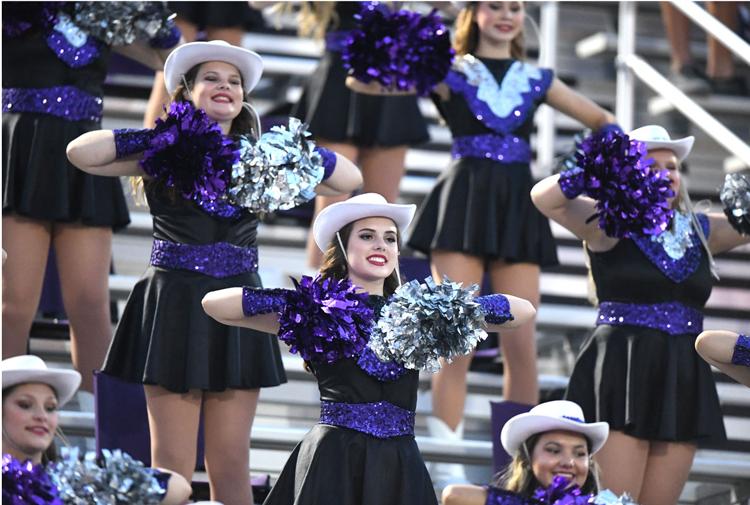 CS FB vs Huntsville 7.jpg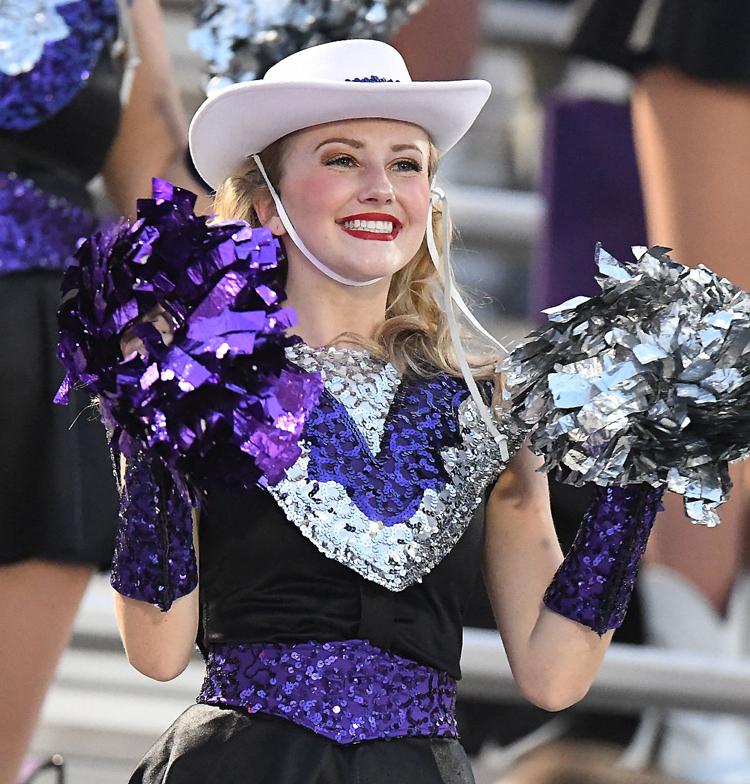 CS FB vs Huntsville 8.jpg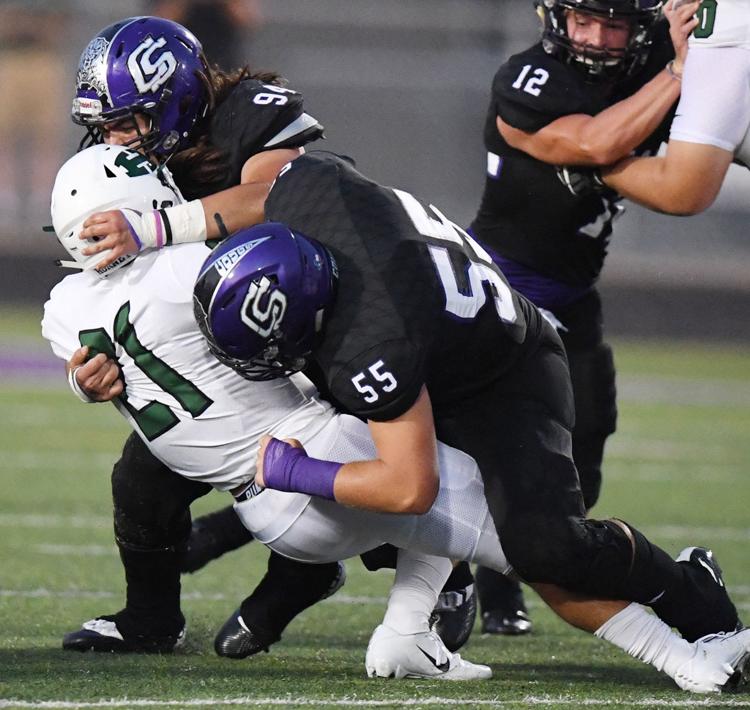 CS FB vs Huntsville 9.jpg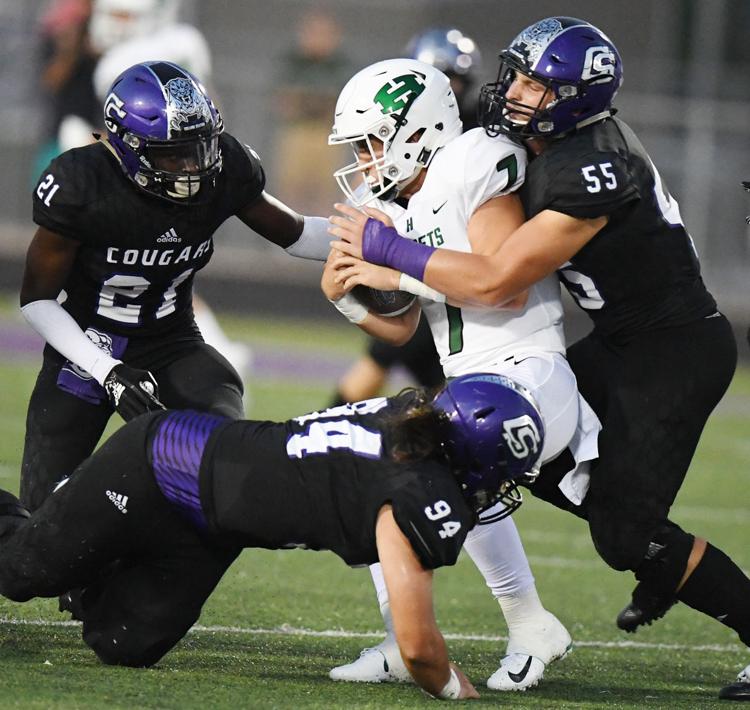 CS FB vs Huntsville 10.jpg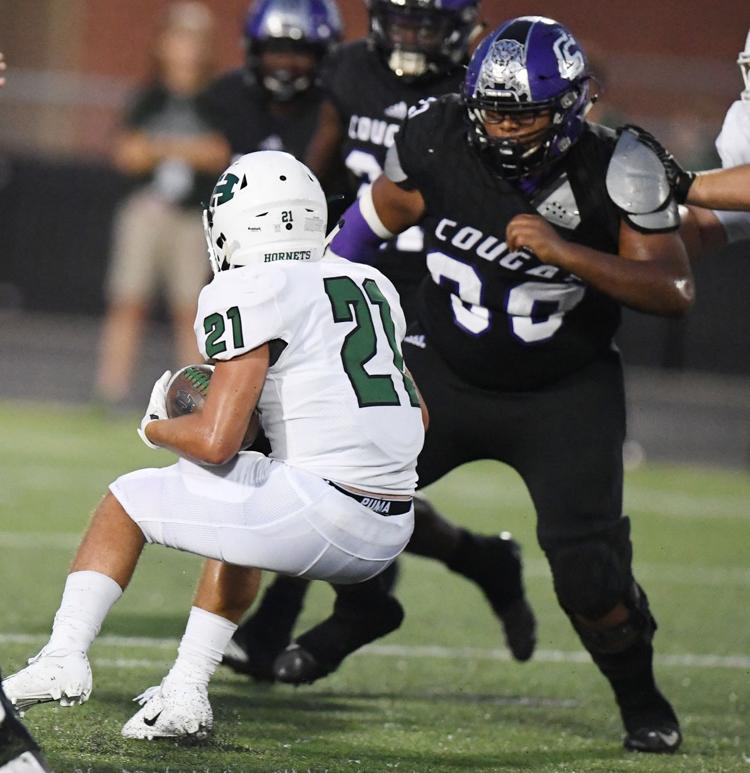 CS FB vs Huntsville 11.jpg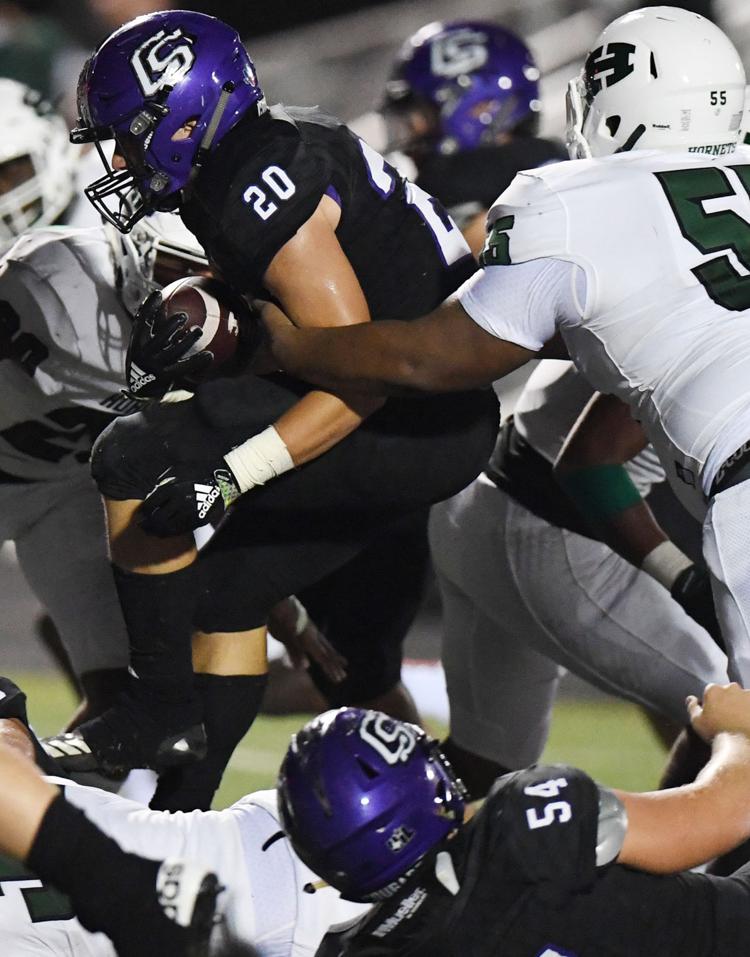 CS FB vs Huntsville 12.jpg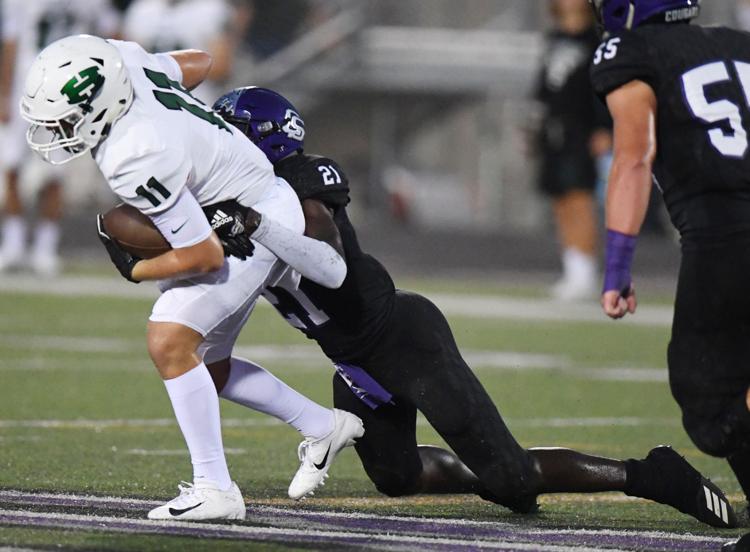 CS FB vs Huntsville 13.jpg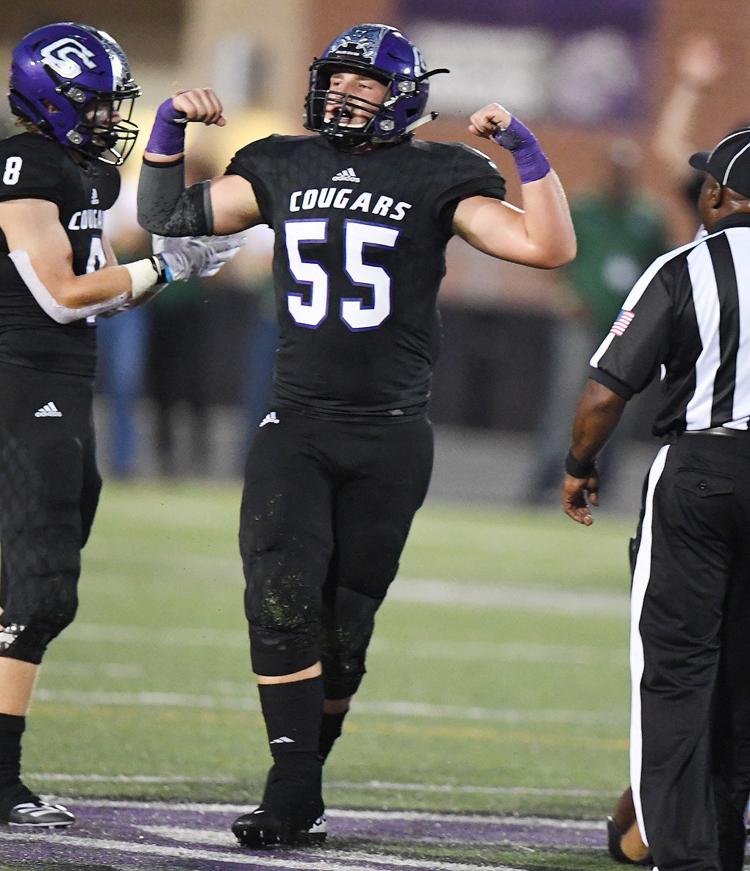 CS FB vs Huntsville 14.jpg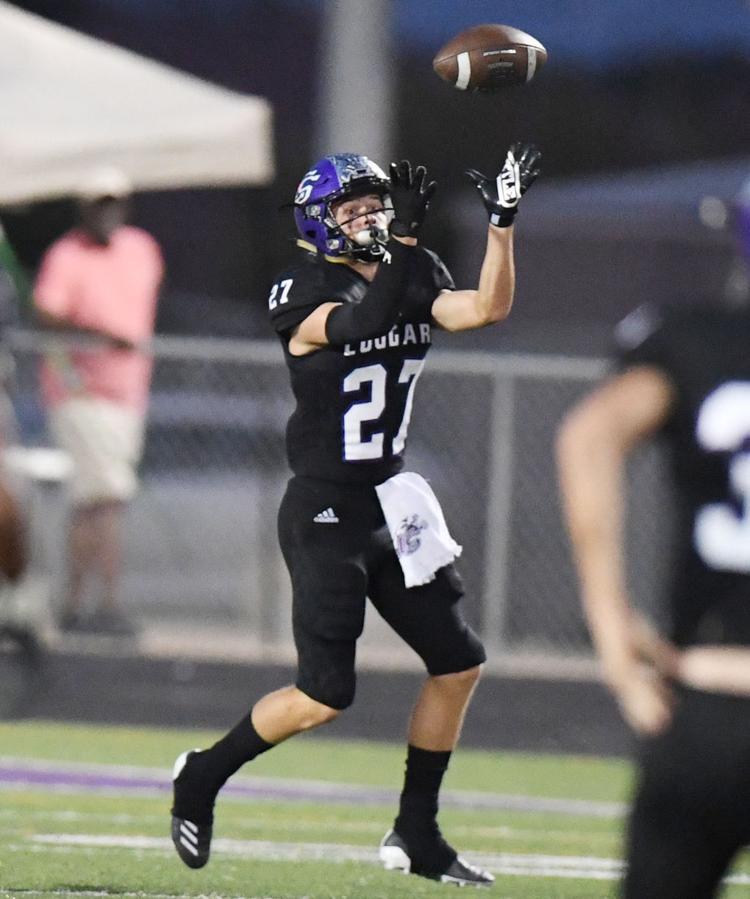 CS FB vs Huntsville 15.jpg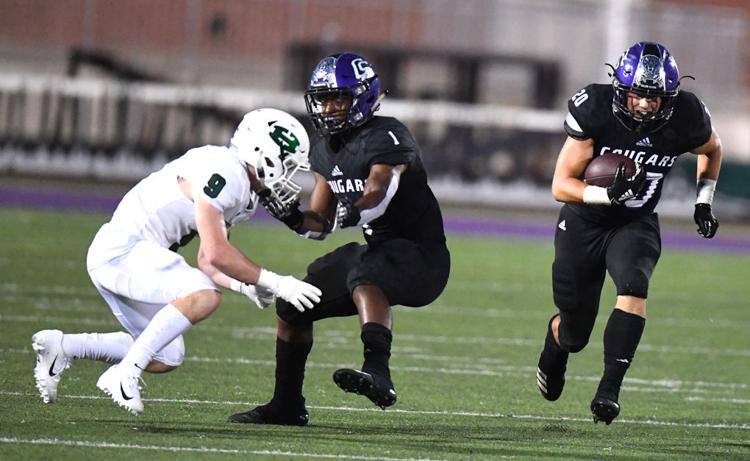 CS FB vs Huntsville 16.jpg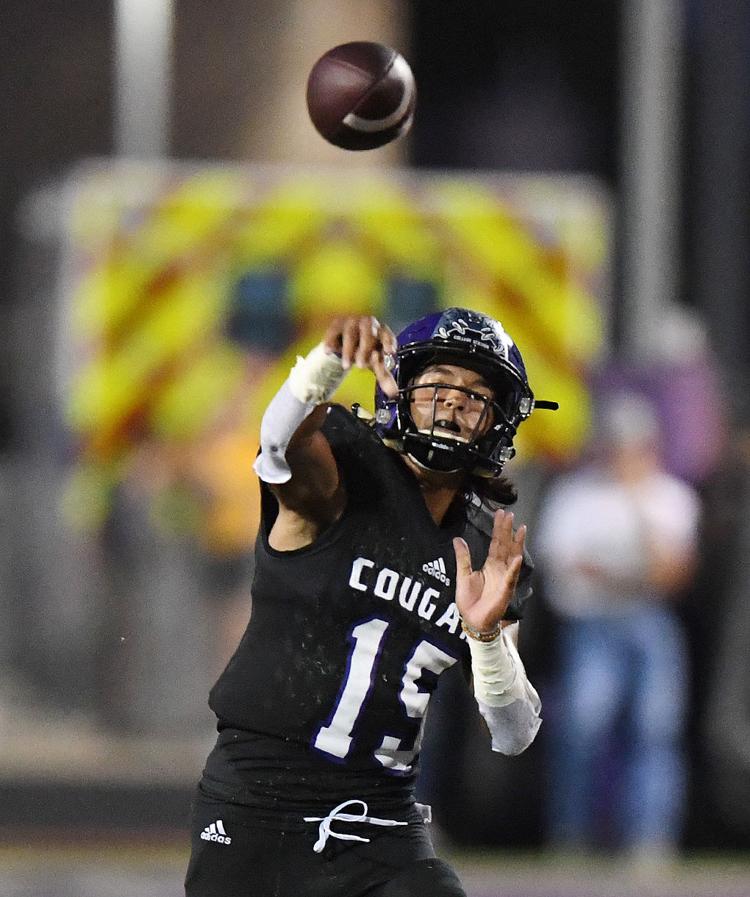 CS FB vs Huntsville 17.jpg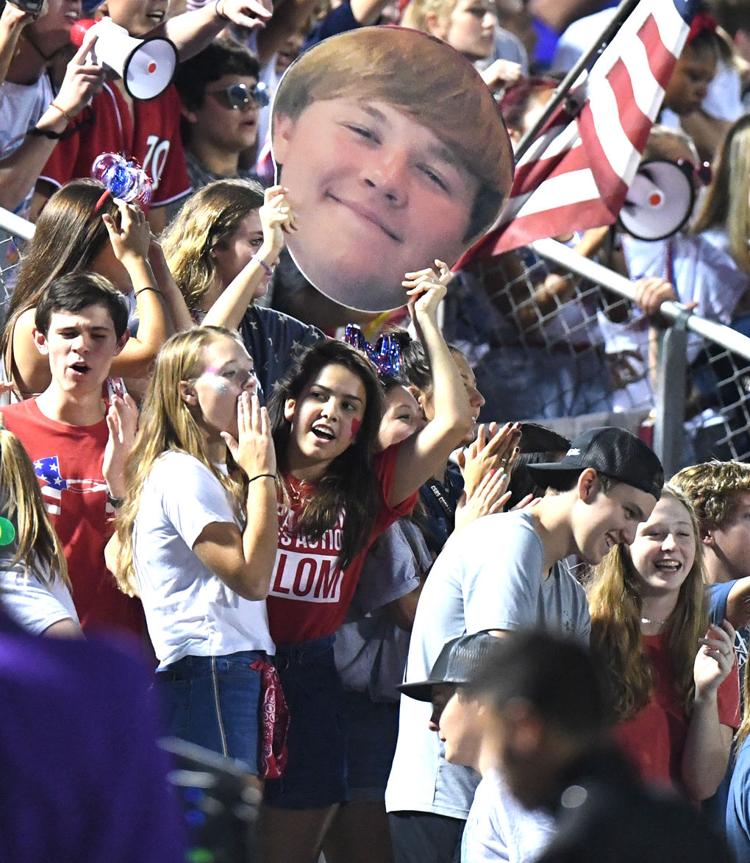 CS FB vs Huntsville 18.jpg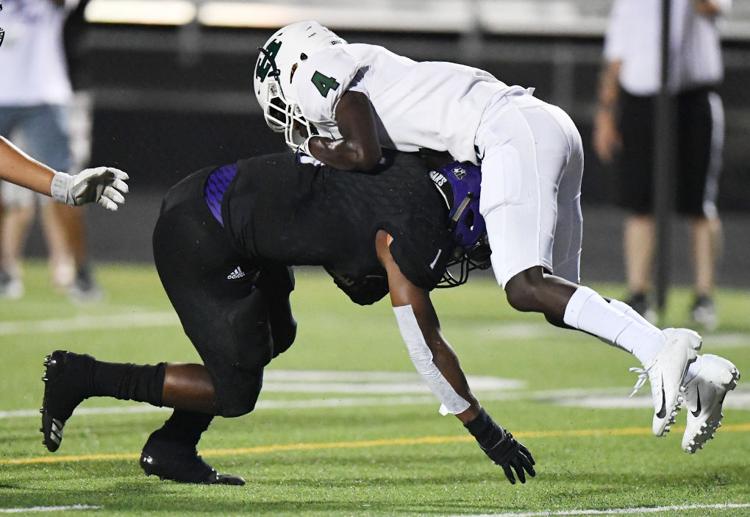 CS FB vs Huntsville 19.jpg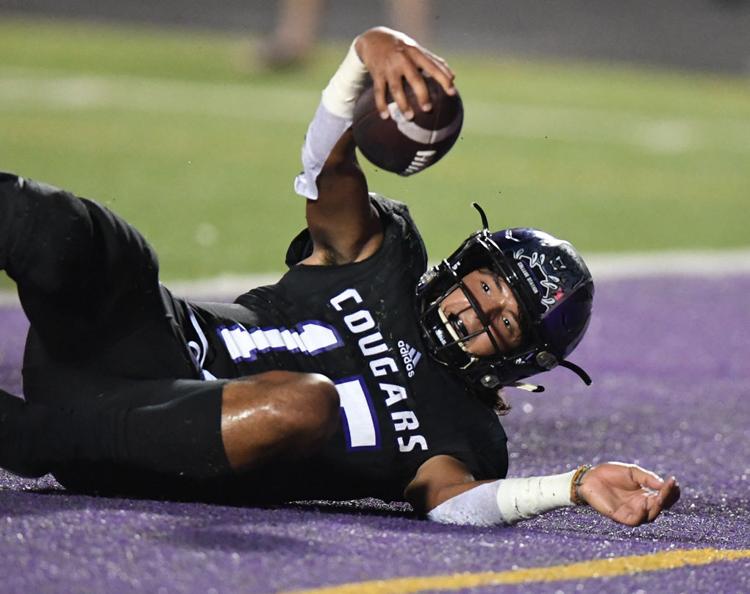 CS FB vs Huntsville 20.jpg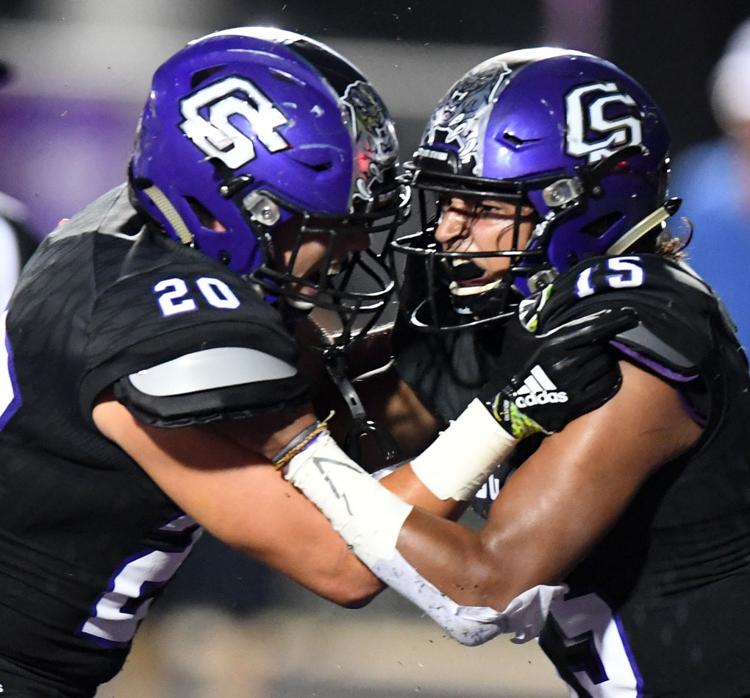 CS FB vs Huntsville 21.jpg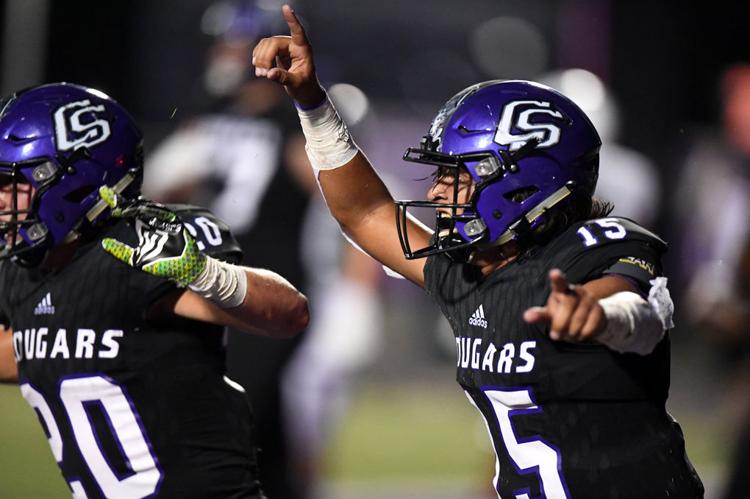 CS FB vs Huntsville 22.jpg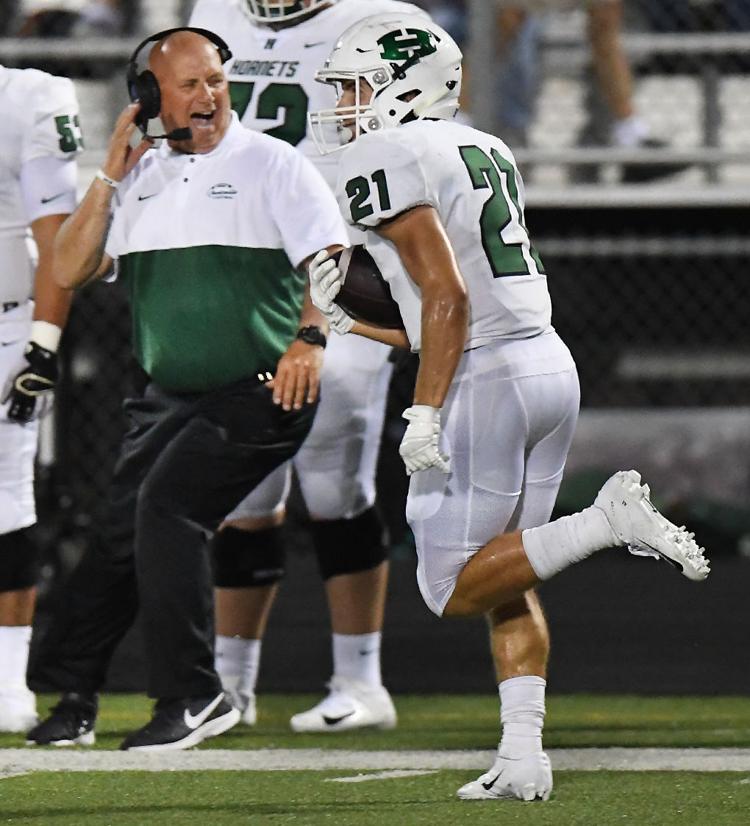 CS FB vs Huntsville 23.jpg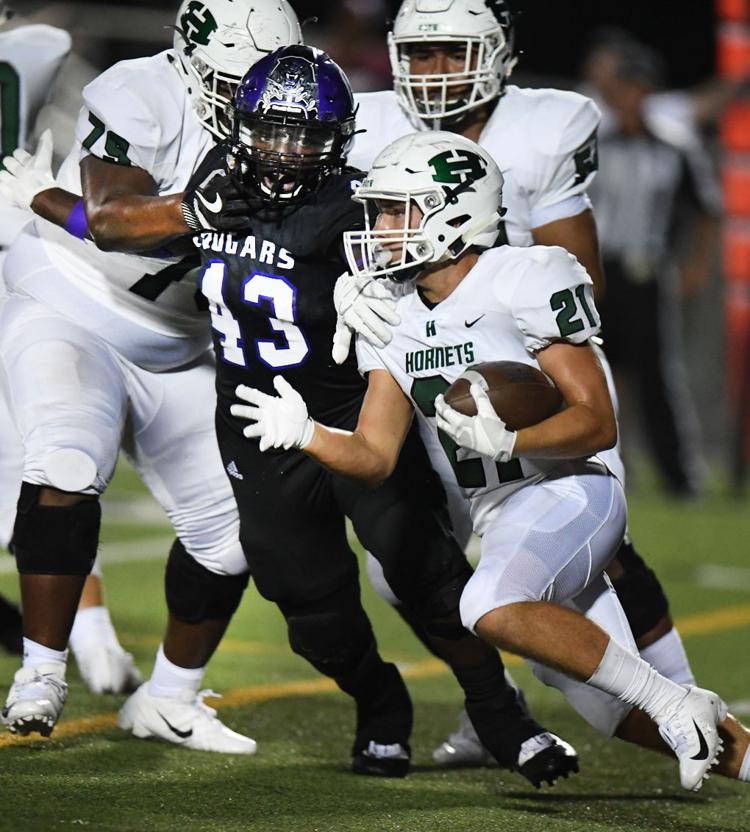 CS FB vs Huntsville 25.jpg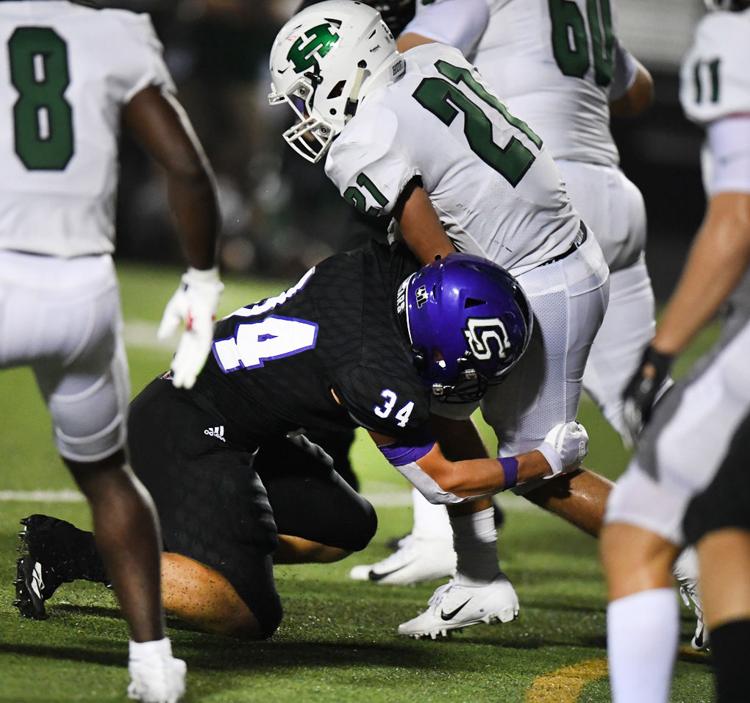 CS FB vs Huntsville 27.jpg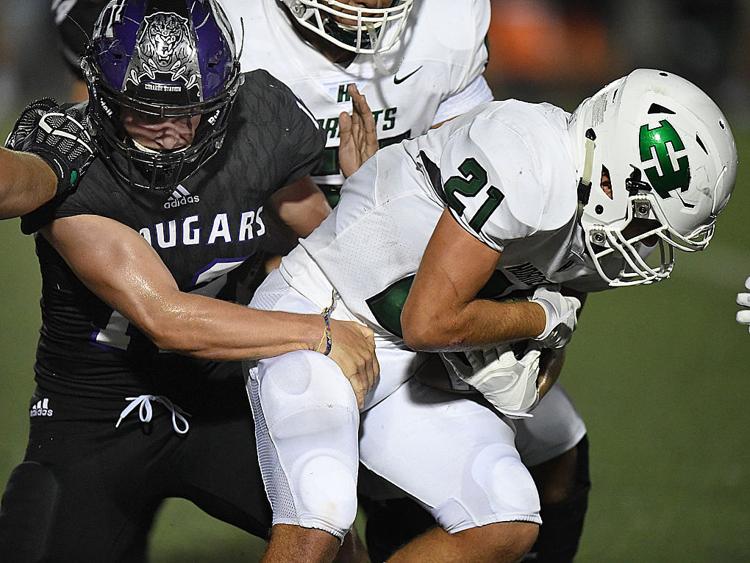 CS FB vs Huntsville 28.jpg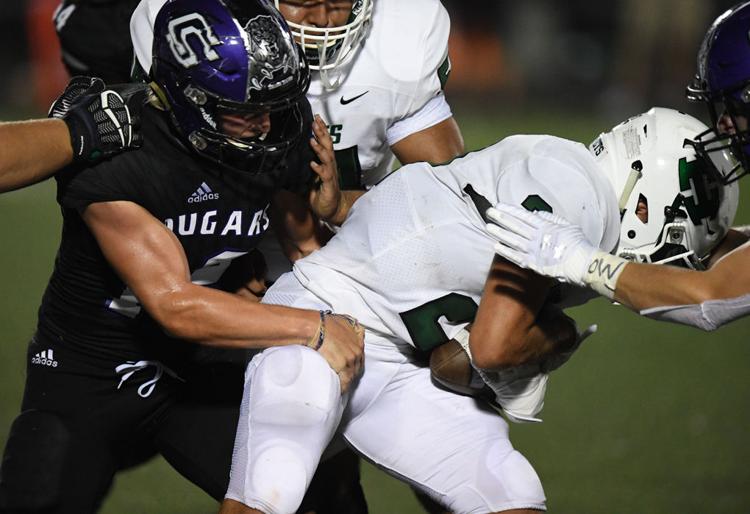 CS FB vs Huntsville 29.jpg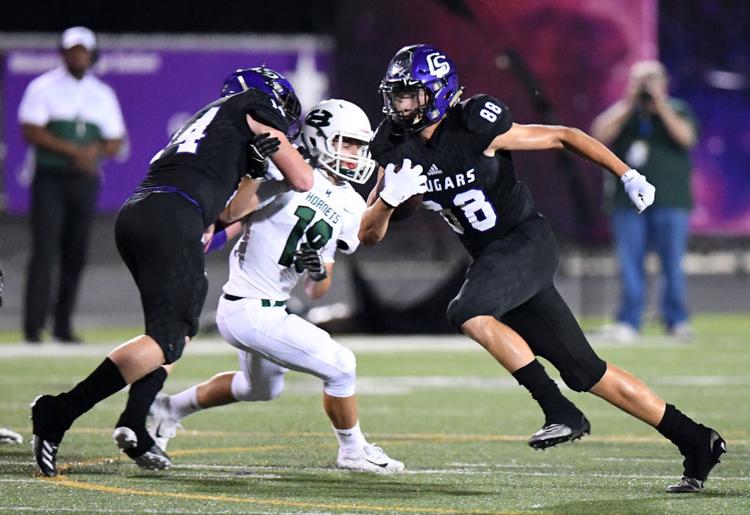 CS FB vs Huntsville 30.jpg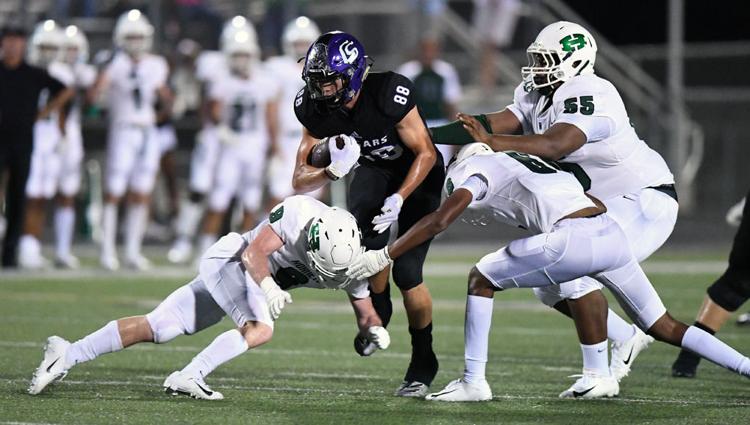 CS FB vs Huntsville 31.jpg
CS FB vs Huntsville 32.jpg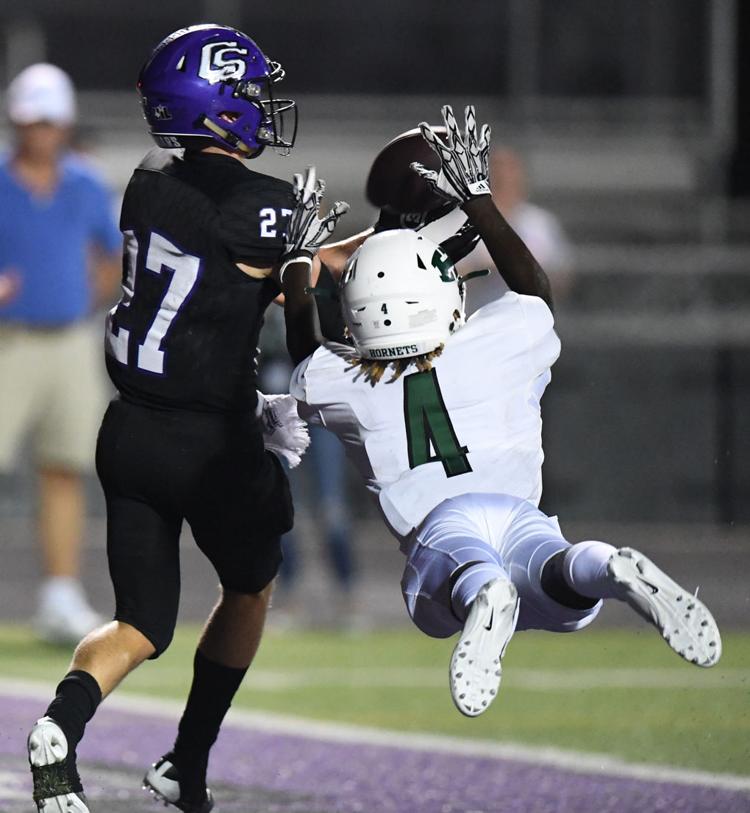 CS FB vs Huntsville 33.jpg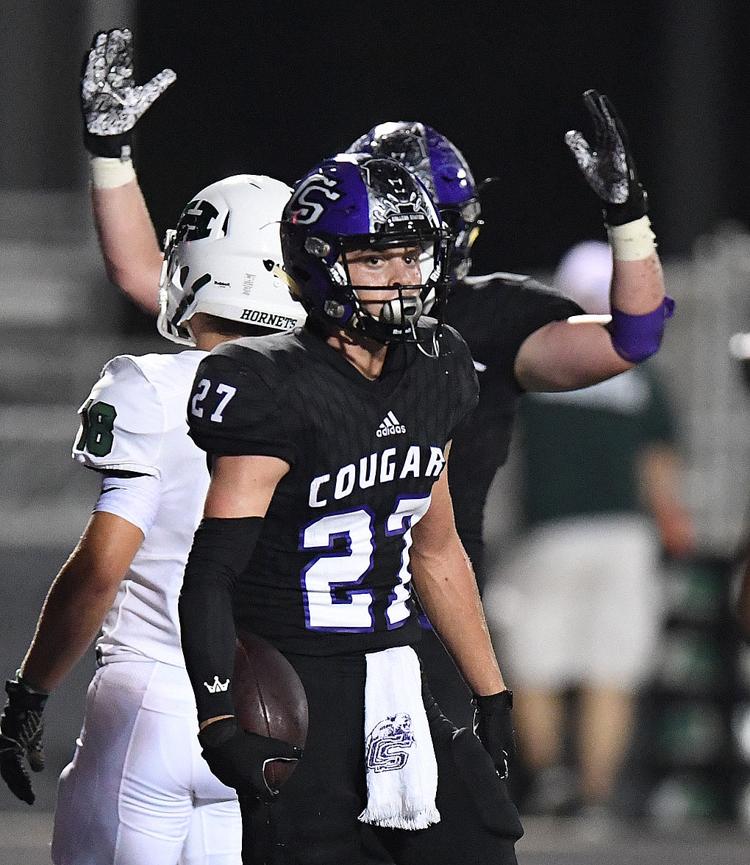 CS FB vs Huntsville 34.jpg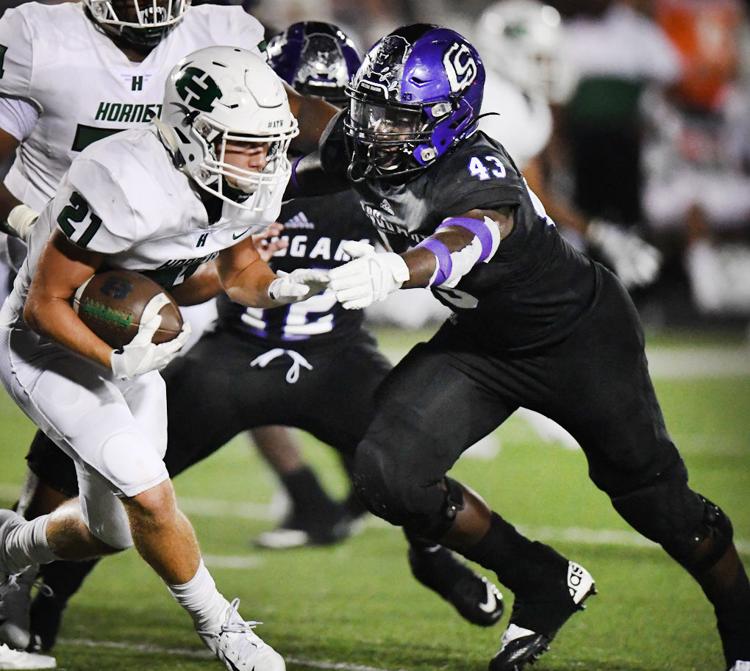 CS FB vs Huntsville 35.jpg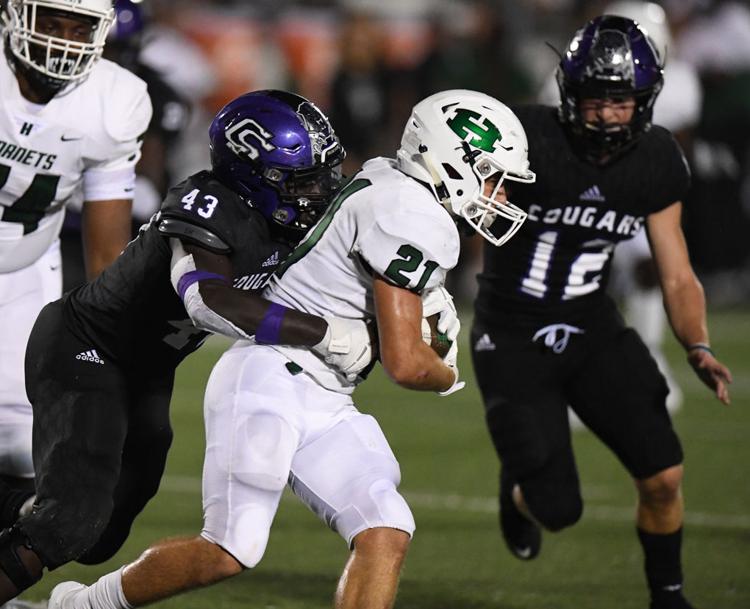 CS FB vs Huntsville 36.jpg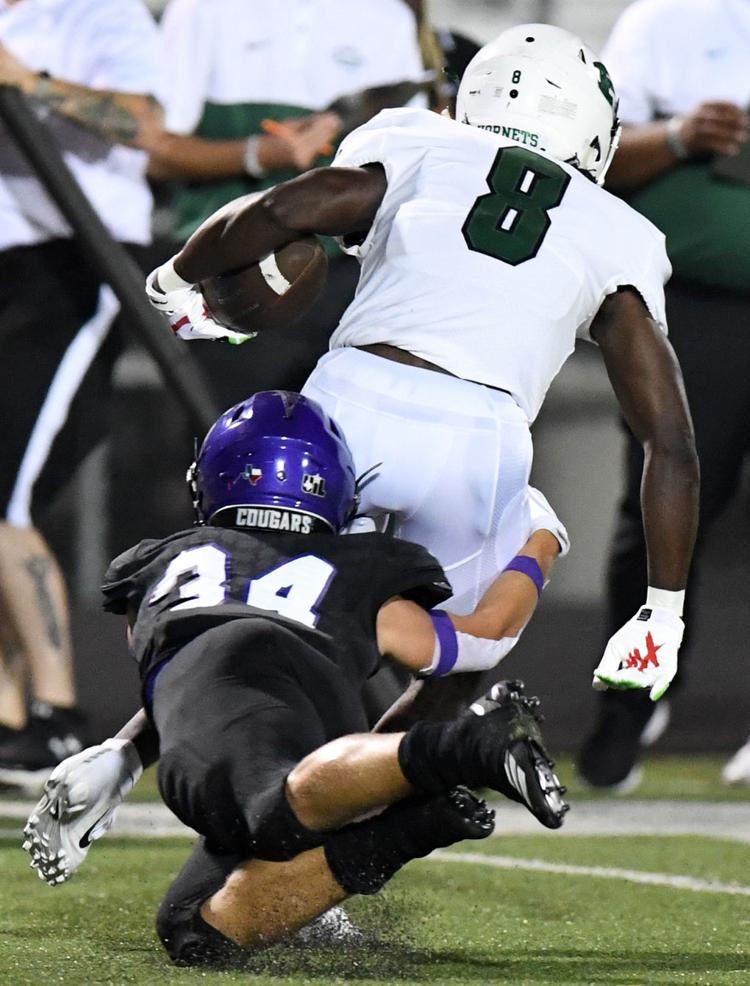 CS FB vs Huntsville 37.jpg
CS FB vs Huntsville 38.jpg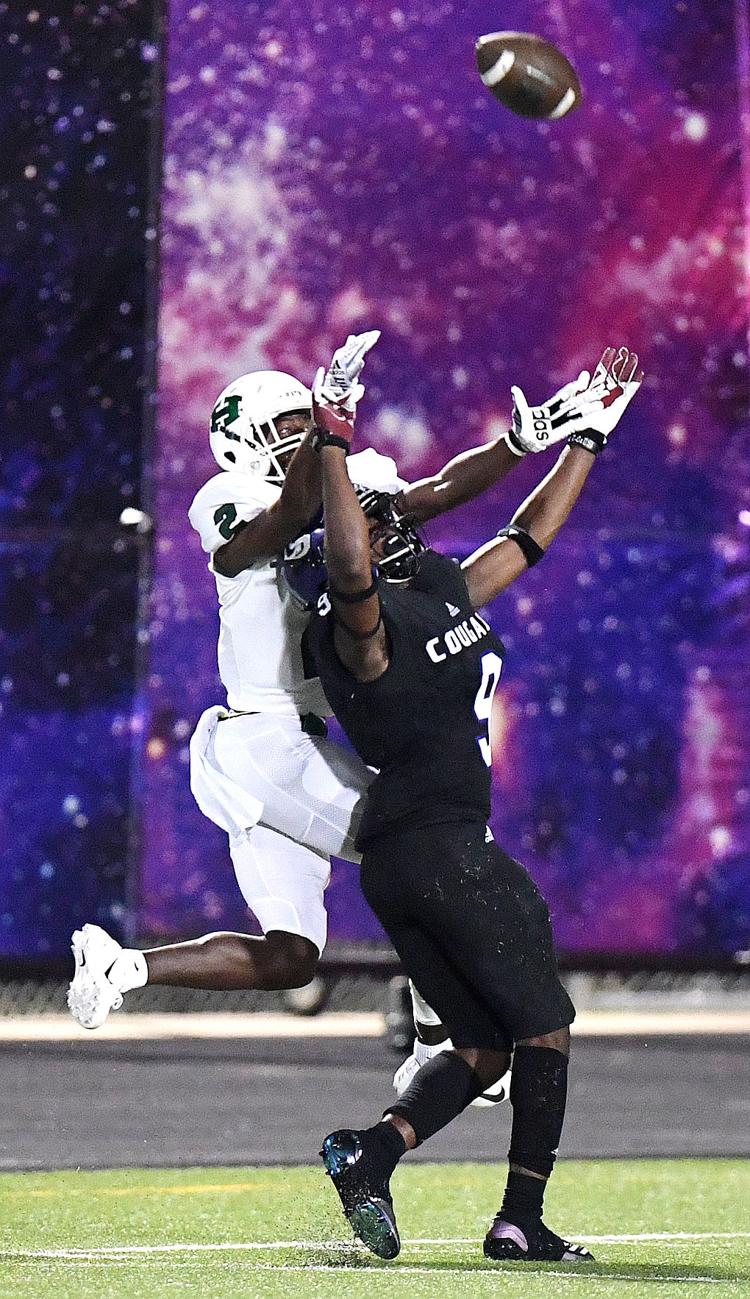 CS FB vs Huntsville 39.jpg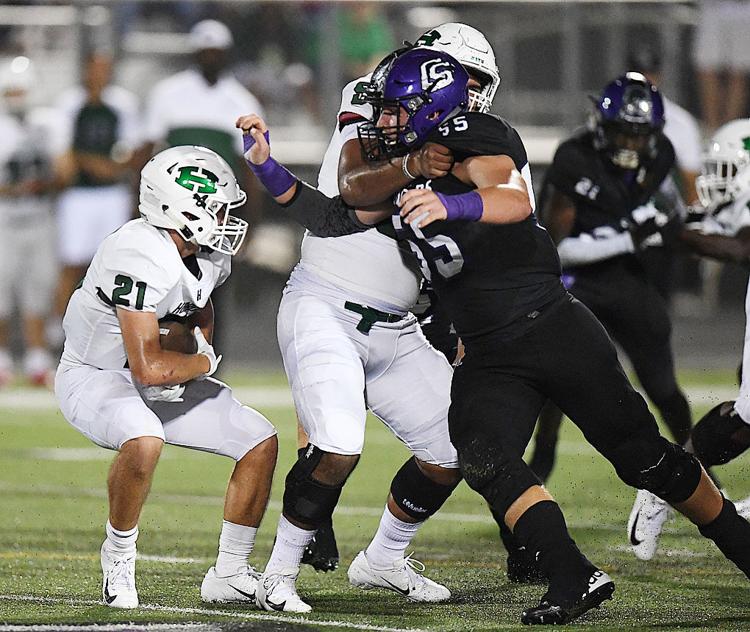 CS FB vs Huntsville 40.jpg
CS FB vs Huntsville 41.jpg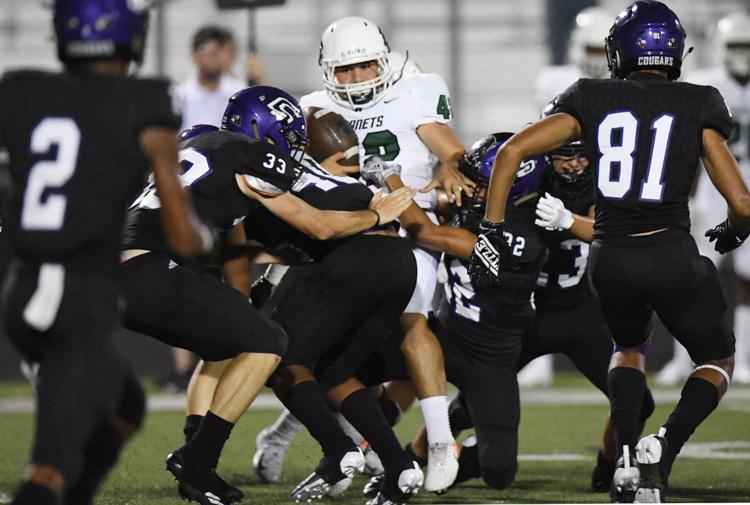 CS FB vs Huntsville 42.jpg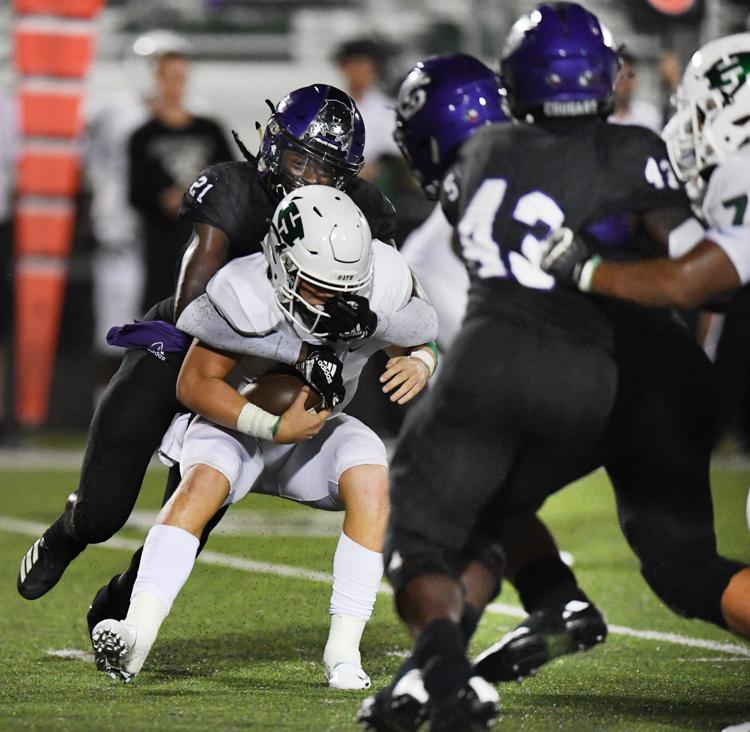 CS FB vs Huntsville 44.jpg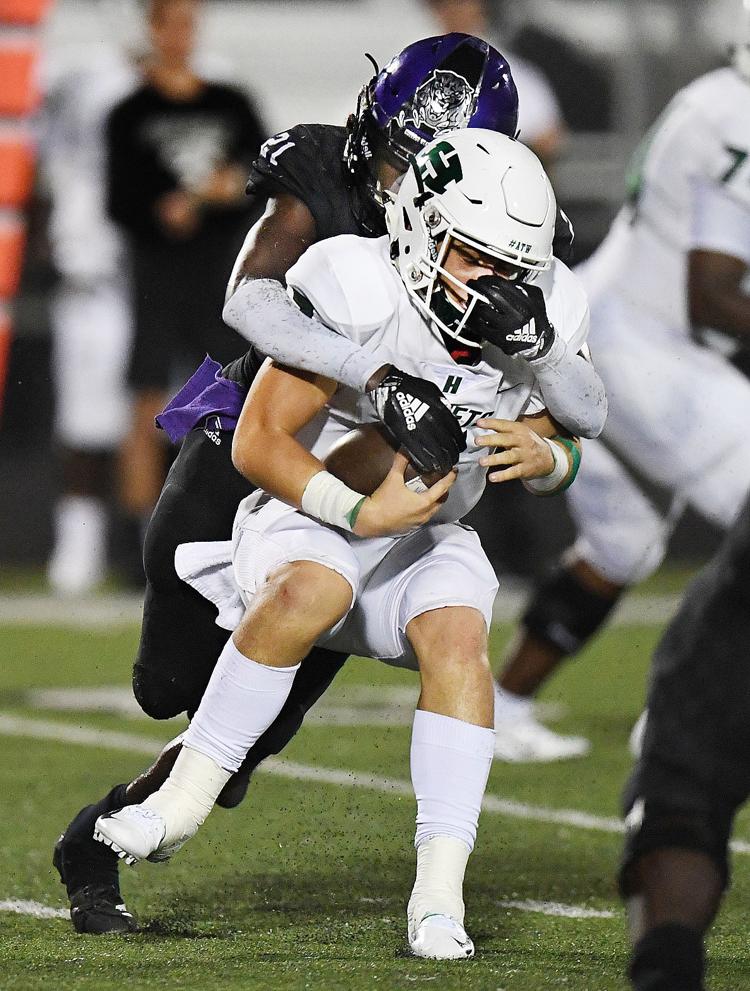 CS FB vs Huntsville 45.jpg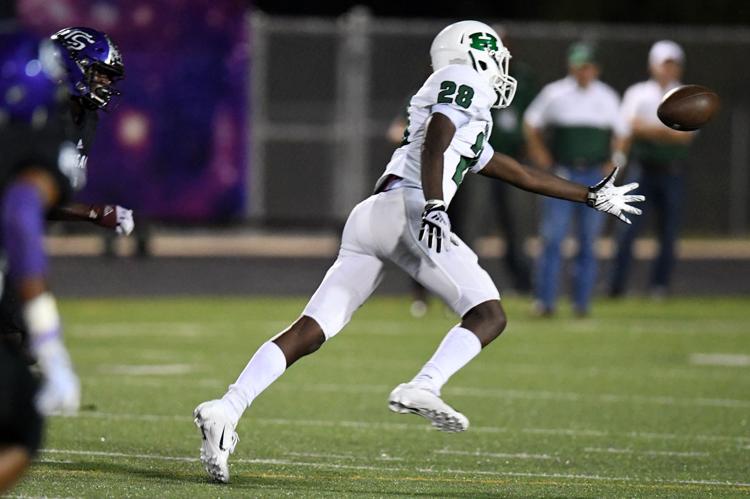 CS FB vs Huntsville 46.jpg