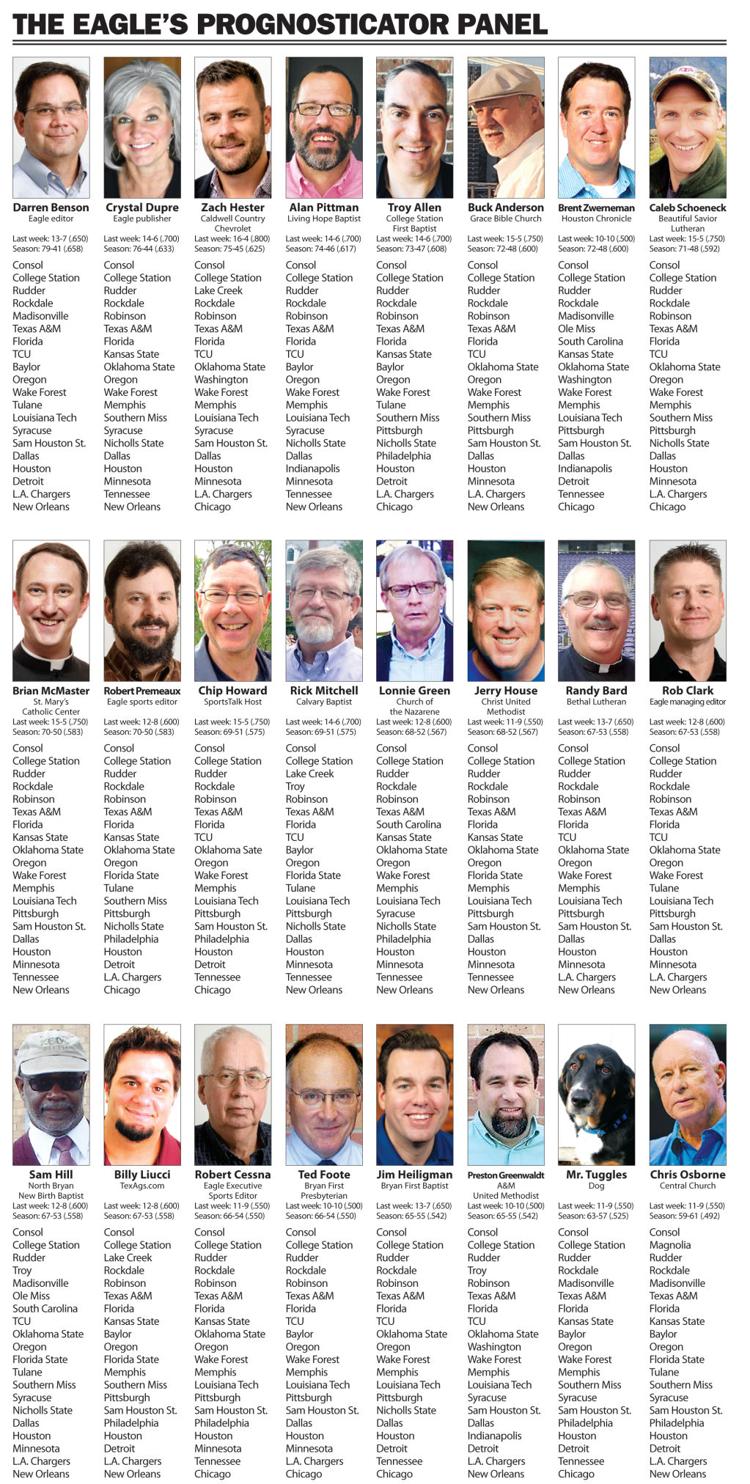 Eagle editor Darren Benson continues to lead The Eagle's 24-mammal Prognosticator Panel, but his chances of winning keep diminishing.
Eagle publisher Crystal Dupre has pulled within three picks. Darren has to ask himself, "Do I really want to beat my boss?"
I guess it will look good on his resume.
Caldwell Country Chevrolet general manager Zach Hester went 16-4 last week to pull into third place, just four picks behind Darren. Our sponsor's annual representative has never won a Prog Panel championship. If Zach won it, wouldn't Caldwell Country have to take out a full page color ad to congratulate him? And wouldn't they have to sponsor it next year as well, since he would be the defending champion?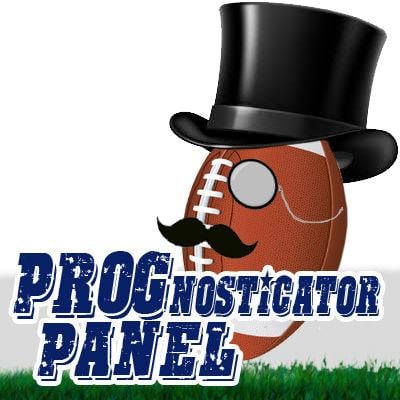 Heck, Darren and Crystal might as well tank it now. NBA and NHL owners and general managers across North America would applaud their effort.
It won't happen, however, for Darren and Crystal are too competitive. Well, at least Crystal is.
Then there's the clergy to consider. Grace Bible Church's Buck Anderson, Beautiful Savior Lutheran's Caleb Schoeneck and St. Mary's Catholic Center's Brian McMaster each went 15-5 last week. Buck and Caleb moved up to the top row, joining Living Hope Baptist's Alan Pittman and College Station First Baptist's Troy Allen to give it a heavenly look.
"I honestly didn't think I would make it to the top," Caleb said. "But this is Prog, so even though I am just eight picks behind Darren, I remind myself that I am just eight picks ahead of Mr. Tuggles. Twelve ahead of Central Church's Chris Osborne, but who's counting?"
SportsTalk host Chip Howard also went 15-5 to give himself an outside shot at a ninth Prog title.
"Chip finally had a decent week," Crystal said. "I have been trying to make myself feel sorry for him sitting on the bottom row, but I haven't been able to get there."
I know everyone expected Chip to have some witty remark, but he had trouble sending in his picks. Don't know if the problem was on his end or ours, but he had to text in his winners at the last minute. It's possible someone could be hacking our server, trying to get inside information. I even found a note from Bethel Lutheran's Randy Bard in my junk mail, and there's more.
"Here are my picks for the week," Troy said via text. "Hopefully, Alan Pittman is not going to intercept this email and steal all my picks."
Putting all that together, I asked the U.S. House Democrats to launch an impeachment inquiry into any pickers who might be tampering with the process. Later I received an anonymous phone call, and a woman just said, "Darren Benson," and hung up.
It'd be hard for Darren to tamper with Prog — unless he got to sports editor Robert Premeaux, who puts together the page each week. That includes typing in everybody's picks, a hefty responsibility considering the stakes.
Premo's been accused of cheating before, but he typically handles such claims in stride. What he's not handling of late?
"Uncle Leroy and I decided last Sunday afternoon that there's a lot more fishing and a lot less football watching to do this fall," Premo said.
OK, now something is fishy, right?