Even though the result in the record book was the same, Rudder head football coach Eric Ezar said he believes his team is making progress.
The Rangers lost 28-27 to Bastrop in its season opener Friday night at Merrill Green Stadium. Rudder lost 36-14 to Bastrop last year.
After Rudder took a 21-7 lead in the third quarter, Bastrop scored 21 unanswered points capped by an interception returned 56 yards for a touchdown by senior linebacker Tyrin Smith.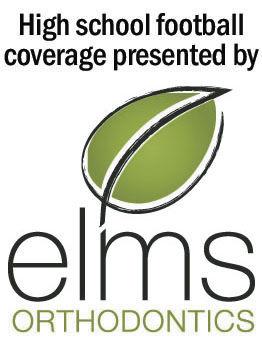 Rudder answered with an impressive 18-yard TD catch by junior wide receiver Keithron Lee over a Bastrop defender, but Bastrop blocked its second extra-point kick of the night to preserve the lead.
"I don't know that we ran out of gas," Ezar said. "Football's a game that ebbs and flows, and they had a slant route over the middle that gave them a little bit of momentum, and you could feel the momentum, but our kids, I was really proud of them fighting back. We threw a touchdown pass at the end, and we just missed [the PAT], didn't do a good job on special teams and let someone through to block it. It's never one person's fault or anything. There's a lot of things we could have done to fix things throughout the game. I'm proud of how our kids played hard. That was a playoff team last year, and that's where we want to be."
Trailing by one point after a blocked extra-point attempt earlier in the second quarter, Rudder faced fourth-and-goal from the 1-yard line seven seconds before halftime. After a timeout, sophomore quarterback EJ Ezar, Eric Ezar's son, pushed his way into the end zone. A successful two-point conversion run by Jonathon Watkins gave the Rangers a 14-7 lead at halftime.
The Rangers added to their lead in the third quarter when James Ayers broke off a 55-yard run to set up Keithron Lee's 2-yard TD run around the left end.
Bastrop answered on its next drive, Desmond Young finding Payton Parsons open over the middle for a 48-yard TD pass to cut the Rangers lead to seven. The Bears then tied the score at 21 on another big play, a 56-yard TD run by Julian Albritton on the first play of Bastrop's first drive of the fourth quarter. Albritton led the Bears with 13 carries for 75 yards, while Young completed 7 of 20 passes for 78 yards.
Smith then gave Bastrop the lead with his long interception return with 7:25 left in the game. Smith made an athletic play to secure the interception, batting a contested pass in the air before securing it and outrunning the Rangers.
Bastrop struck first with 8:06 left in the first quarter on a 1-yard TD run by Smith to cap a drive that started at the Rudder 31.
After the teams traded three-and-outs, the Rangers struck back. Senior wide receiver RJ Rubio took a sweep handoff from EJ Ezar and flipped the ball on a reverse to junior wide receiver Marcus Diles, who connected with Lee on a 69-yard TD pass with 5:10 left in the first quarter. Lee showed off his athleticism, dodging defenders on his way into the end zone, but Rudder missed the extra-point kick.
The Rangers also took advantage of Lee's skill with the jet sweep as he finished with 149 total yards, catching four passes for 98 yards and rushing for 51 on four carries.
"He's the guy that when things aren't going good he gets the ball and makes things happen," Eric Ezar said.
James Ayers led Rudder in rushing with 10 carries for 56 yards, while EJ Ezar completed 7 of 18 passes for 75 yards.
The Bears found themselves in several short-field situations, but the Rudder defense, led by senior lineman Desmond Murphy, held Bastrop to 268 total yards, just 94 in the first half. Sophomore defensive back Marcus Heard also had an interception to help set up the Rangers' go-ahead touchdown in the second quarter, and Eric Ezar said junior safety Gage Schwartz played well.
"The defense did great," Eric Ezar said. "We had good spurts of offense, and then we were kind of cold, and that's something we've just got to get better. We've got a lot of sophomores playing right now, so we are kind of young, but that's never an excuse. You've just got to keep going."
NOTES — Rudder will host Elgin at 7:30 p.m. next Friday. ... The game started approximately 15 minutes late because of a weather delay.