In times of crisis, whether it be local or national, sports play a key role in the healing process.
We saw it during Texas A&M's Red, White and Blue Out game in the wake of the 9/11 attacks and weeks later when President George W. Bush threw out the first pitch in Game 3 of the 2001 World Series at Yankee Stadium. We saw it in the New Orleans Saints' first home game after Hurricane Katrina. More recently, we saw what the Houston Astros' 2017 World Series title meant to a city reeling from Hurricane Harvey.
The COVID-19 pandemic has taken that on-the-field aspect of healing away with stadiums across the country barren. As unfortunate as that is, especially for a community that loves its local sports as much as Bryan-College Station, the local athletics community's response to the outbreak clearly has shown what makes high school sports so great.
It's not the wins or championships, though those undoubtedly are nice when they come. It's the bond between schools, teams and the community and the ability sports have to help young men and women continue to grow and give back to that community.
With no games to play and plenty of time to fill, local teams are showing that's still the case and are finding ways to make a positive impact in the Brazos Valley during a time of need.
The A&M Consolidated baseball and softball teams put together the Strike Out Hunger BCS canned food drive in a joint effort with the Bryan softball team in early May.
All proceeds from the drive, the brainchild of Consol baseball assistant coach Justin Garcia, were donated to the Brazos Valley Food Bank. Consol head coach Ryan Lennerton estimated coaches, players, administrators and members of the community contributed several hundred pounds of food as well as $315 in monetary donations via a drive-thru process in accordance with social distancing practices.
The effort to put the event together and get the word out is admirable by itself, but the extent of the players' enthusiasm and generosity also deserves an honorable mention.
"I'd see one of the players roll up, and we'd be expecting to get a few cans, but we'd look in the back or in the bed of a truck and they'd have a bunch of Sam's Club packs of things," Lennerton said.
And not every kind act is a grand, or even tangible, gesture.
To stay engaged with younger members of their school districts and communities, members of the Bryan and Consol baseball teams posted videos on their team Twitter accounts of them reading some of their favorite children's books. The Rudder baseball team put an interesting twist on the idea, having players post an interesting fact of the day as an extension of the Rangers Read program it participated in at local elementary schools before the outbreak.
The videos have been well-received by other students and teachers in the community, according to Lennerton and Rudder baseball coach Chase Sanford, as well as an interesting respite from the day-to-day doldrums presented by the pandemic. (Did you know MLB umpires have to wear black underwear by rule in case they split their pants during a game? You can thank Rudder's Luke Triola for that little tidbit.)
More importantly, these social media interactions leave a positive impression on younger students, many of whom look up to their favorite local athletes. I still remember some of the athletes at Russellville High School in Arkansas from when I was in elementary and middle school (University of Central Arkansas all-time leading passer Nathan Brown immediately comes to mind). It's difficult to measure, but that impact is real.
"Part of it is to get our program out there," Sanford said. "But the great part is how they've really taken to this fact of the day thing. They like doing Rangers Read, and with this I was happy with how they responded. They didn't have to do this, but they chose to, and it's been great."
College Station is taking a bit of a more sports-oriented approach to its pandemic-related outreach. In addition to frequent workouts being conducted via Zoom for most of its athletics teams, College Station is using the virtual model to benefit more than just its own athletes.
Targeted at up-and-coming basketball players in the College Station school district, College Station head girls basketball coach Megan Symank is teaching ball-handling drills on Monday and Wednesday mornings throughout May.
All of those efforts don't even include the lengths to which teams have honored seniors who lost their final high school seasons. Baseball and softball teams have held community drive-thrus, field lighting tributes and on-field ceremonies to let the members of the Class of 2020 know how much they mean to the community.
These ties are much of what makes local sports, especially high school sports, special. Many of these kids won't play another down, minute or inning of their sport after they graduate. It sounds cliche, but it's those other things — life lessons, community impact, the molding of tomorrow's leaders and citizens — that will stick with them once they're no longer in school.
"That's something we talk to our players about — how important it is to be a part of your community and give back," Bryan softball coach Enrique Luna said. "That's what we're really trying to do here. We want them to be better ball players, but more than that, we want to help them become better humans."
The high school athletes in Bryan-College Station are showing that perfectly.
Consol band parade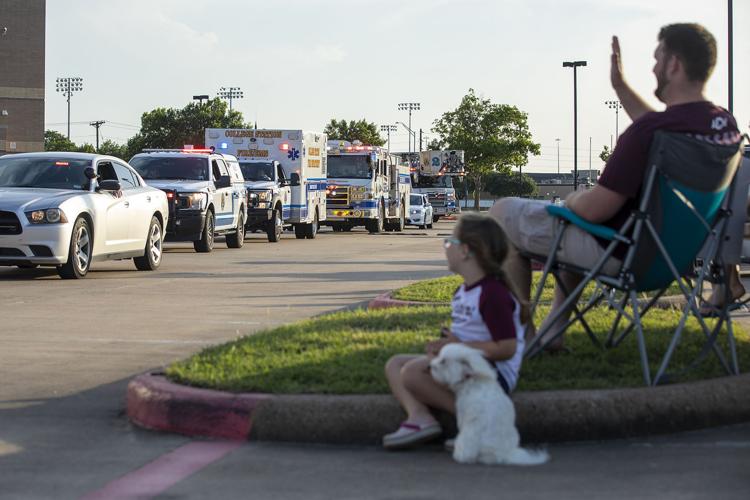 Consol band parade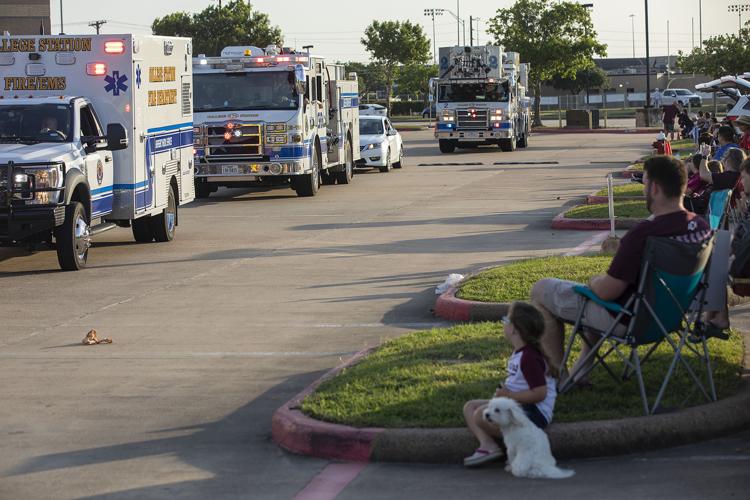 Consol band parade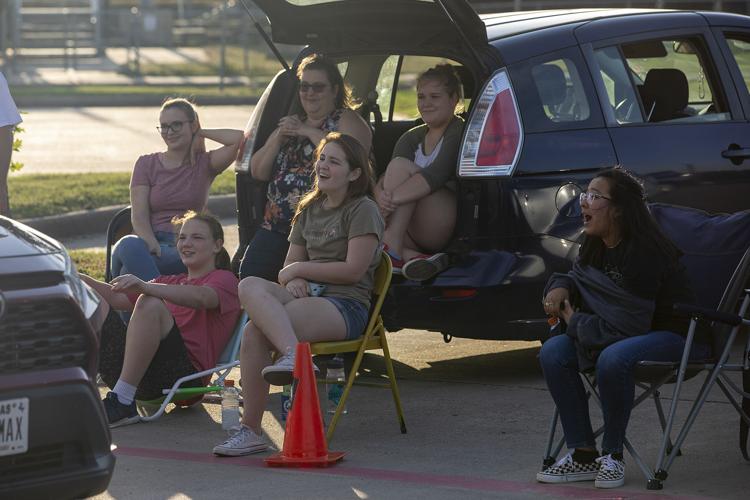 Consol band parade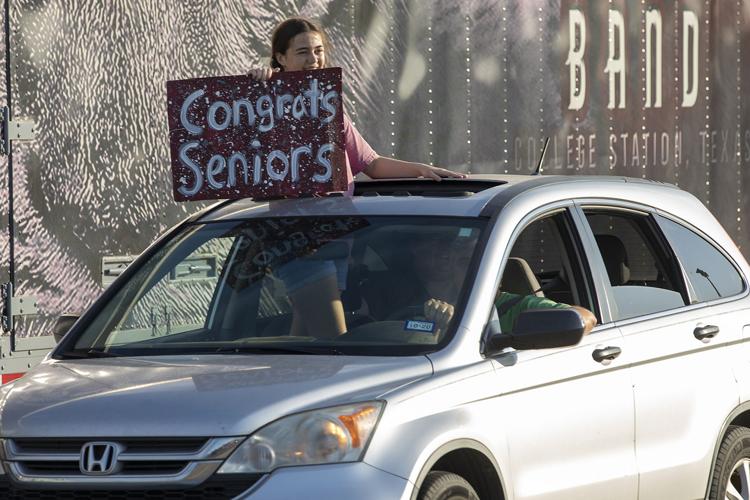 Consol band parade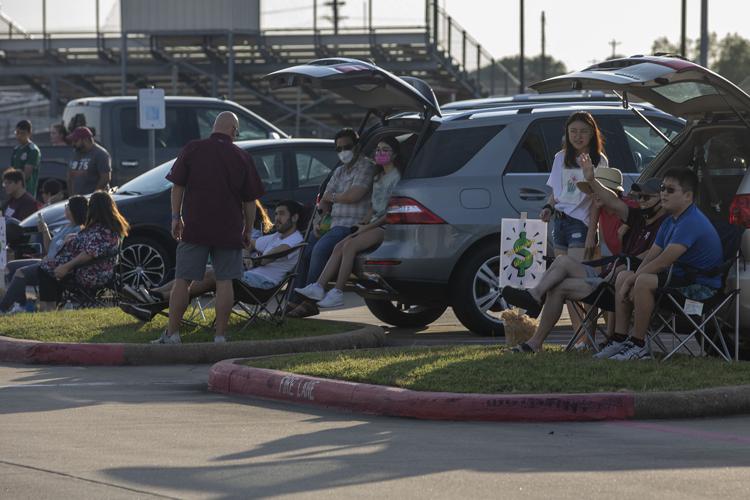 Consol band parade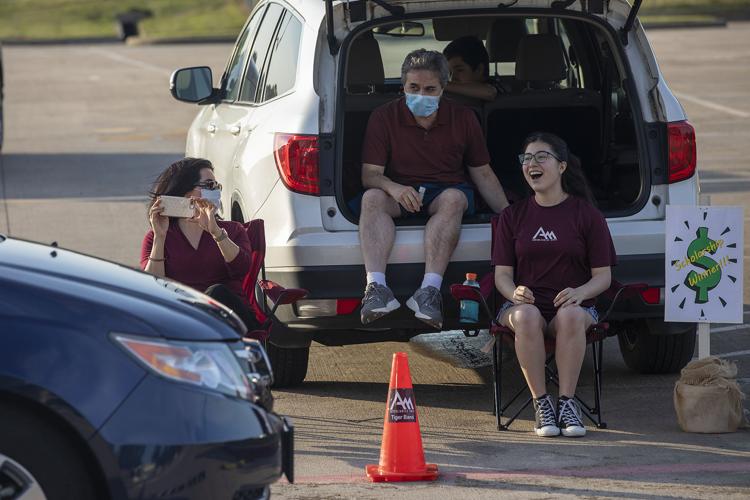 Consol band parade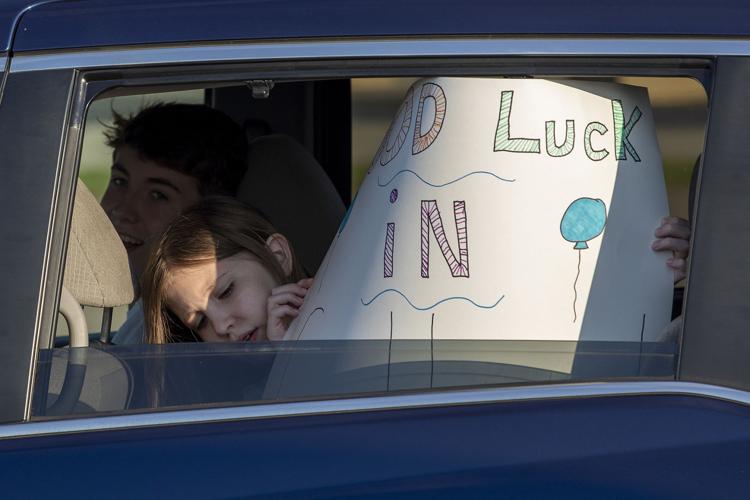 Consol band parade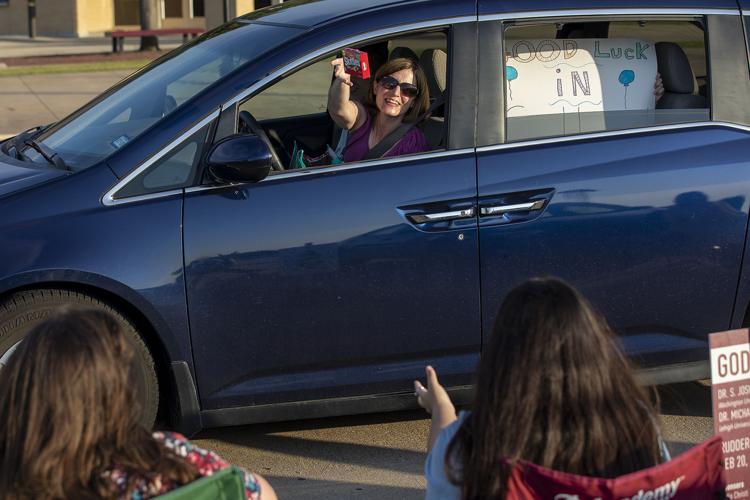 Consol band parade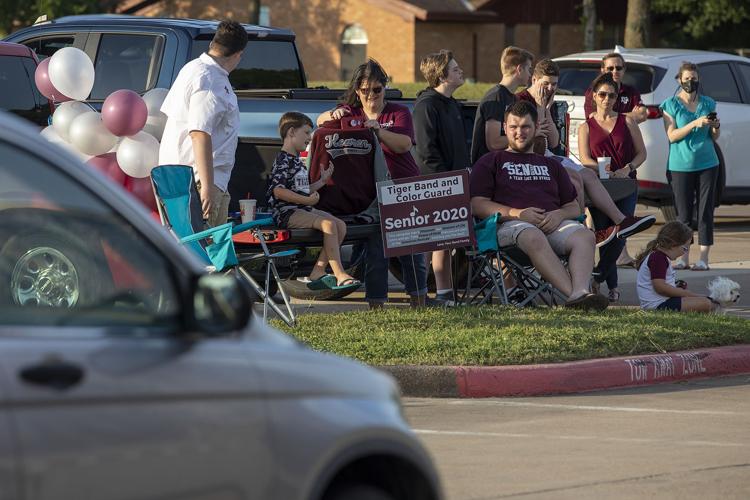 Consol band parade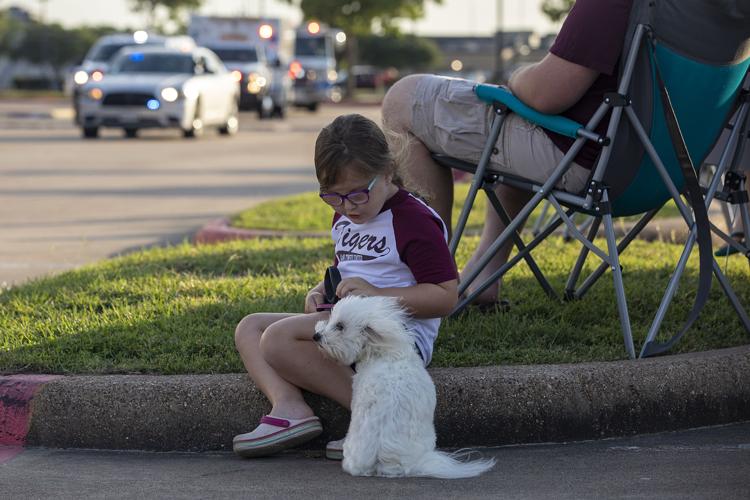 Consol band parade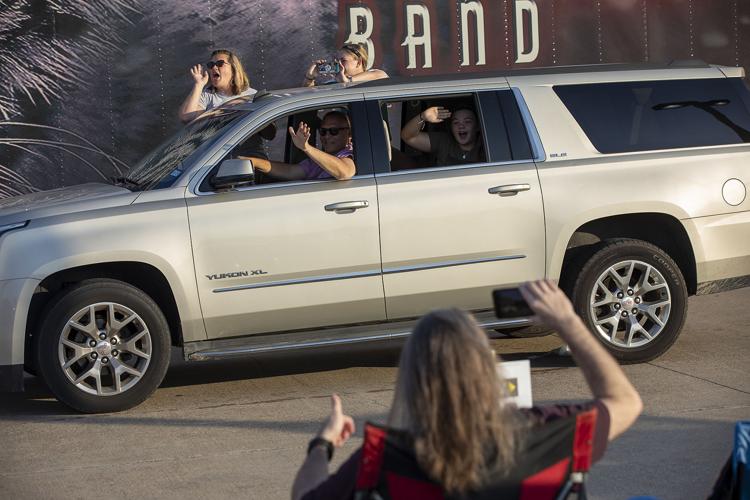 Consol band parade
Consol band parade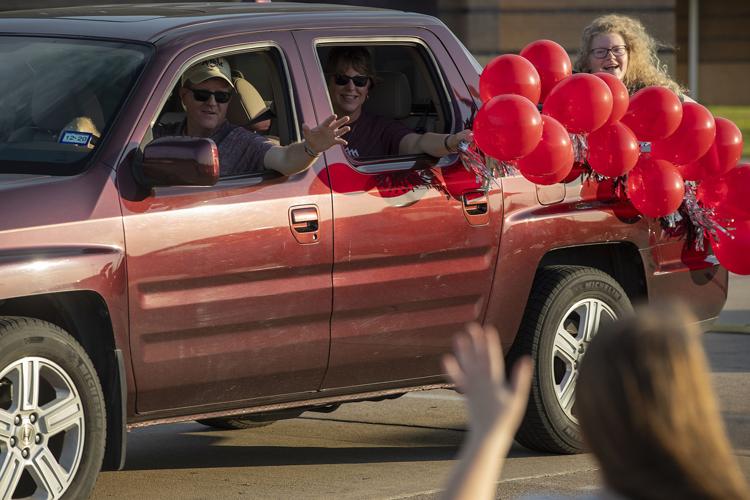 Consol band parade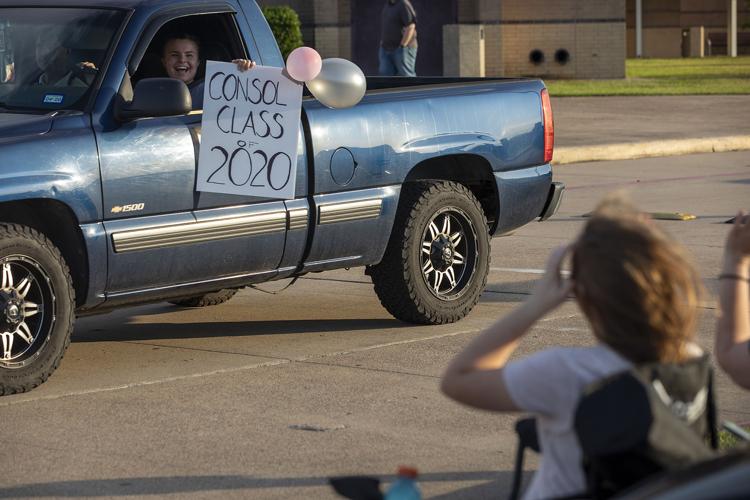 Consol band parade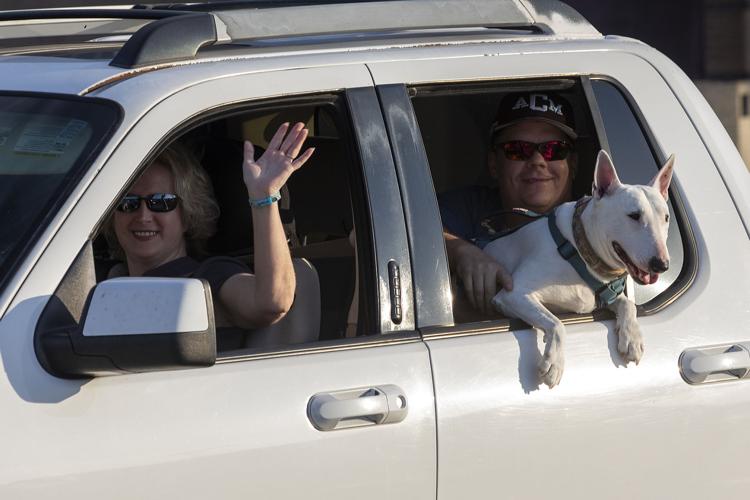 Consol band parade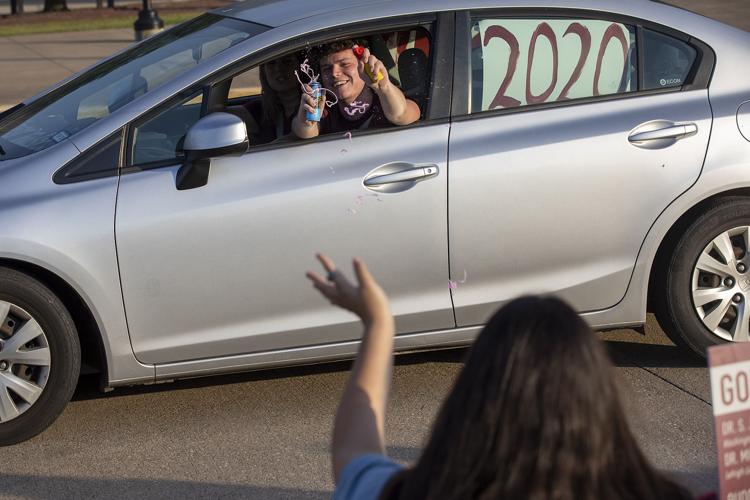 Consol band parade