For the majority of players participating in this week's Collegiate Summer Baseball Invitational, they stopped playing in March when the spread of COVID-19 shut down college athletics across the country.
When baseball returns to America on Thursday at Travis Field, Rudder graduate and Texas-San Antonio outfielder Sean Arnold will finally see his first game action in over a year. A torn labrum sidelined him for a season, and he says there is no better place to return to the diamond than a ballpark in his own backyard.
"This is where everything started," Arnold said. "I grew up and I'm from here. After a long time away from the game, it means a lot to be able to come back here, and this is where I get to make my first appearance back."
Arnold is one of six Bryan-College Station natives who will usher in the return of America's pastime since the beginning of the pandemic in the three-day tournament at Travis Field. The group includes pitcher Hunter Dobbins from Rudder, and former College Station pitchers MacGregor Hines, Reece Easterling, Travis Hester and Austin Teel.
Connections with the Brazos Valley Bombers and the Texas Collegiate League drew most of the players to the event. They spent time in quarantine in order to play three days of baseball with no live spectators.
Dobbins, a sophomore at Texas Tech, played last summer with his hometown Bombers under coach Brian Nelson.
"Brian reached out to me when they first had the idea," Dobbins said. "He was like, 'It's not official yet, but we have an idea and we're going to get y'all on the field earlier than anybody else and it should be a lot of fun.' I was like, 'Man, you tell me where to be and when and I'll see you there.'"
A few weeks later, Dobbins and nearly 100 other players had their nasal cavities swabbed and fingers pricked to enter a week-long quarantine at the College Station Hilton hotel.
For many, having a 6-inch Q-tip inserted into the cavity between their nose and mouth has been the only negative part of the experience. For others, the initial 30 hours spent sheltered in a hotel room with one roommate while test results were checked was a very new experience.
"I really got to know my roommate," said Hester, an Arkansas transfer. "[Thirty] hours in a hotel room with someone — I know a lot about him now, that is for sure."
However, the players say those connections made stuck in a mostly empty hotel have been even better than the ones they forge on road trips with their college teammates. In fact, when pitchers had the option to leave Tuesday evening practice early, they stayed to relax in the cool evening breeze as the other players worked out until midnight.
In between shuttle trips to Travis Field for practice Wednesday, players gathered in each other's rooms to play Call of Duty or MLB The Show. About every other room had a gaming console, and the players finished several tournaments through the down time.
In a first-floor ballroom, a group of about 10 players gathered around a wooden dance floor to watch a lively game of Spike Ball between four competitors. The intricacies of playing "Yale" rules over "Baylor" rules drew a frequent debate.
"All the guys are hanging out in the free time," Hester said. "No one wants to be in the hotel room, so we're all just kind of congregating together. With the scenario and the situations and how everything is being ran, we're a lot closer than we would have been otherwise if it was just a normal tournament."
Ultimately, baseball brought the athletes together in Bryan, and they say the instruction from former major league players LaTroy Hawkins and Drew Sutton and professional coaches Steve Hecht and Jorge Hernandez has impressed them the most during the experience.
"I'm definitely getting more out of this than I thought I would," Hines said. "At first, it's like this is great and we get to compete again and get to be around the guys, and then you realize you have Hawkins and you have Sutton and you have all these guys that know the game and have been around the game so long."
Hines will play for Hawkins' squad, Team Unity, and he said he enjoyed having the 21-year veteran pitcher provide pointers on his mechanics while he practiced Tuesday.
Hines, who is heading into a super-senior season at Dallas Baptist, hopes that the experience shown on ESPN2 on Thursday and streaming on CSBI2020.com the final two days will attract scouts at the next level.
"It's been weird, you know, with the shortened season and not really knowing what is going to happen and what would go down," Hines said. "It's not like this event was planned. I think this is kind of a saving grace for the guys who have been invited to this and get to play in this."
Easterling remembers playing on the Bryan United Little League fields just beyond Travis Field's right field fence and is glad his hometown will be the focus of the baseball world, if only for a short time.
"It's special that we get to do it here in Bryan-College Station," he said.
While the NBA, MLB and other U.S. professional sports leagues consider using a "bubble" model for resuming play, Hines said he and the other players realize the CSBI will be monitored across the country to see how successful it is, both as entertainment but also in how safely the organizers can hold the event during a pandemic.
"If the NBA or MLB or teams or organizations are learning from us and what we are doing here, I think it's kind of special, because you are like, the NBA is doing this in Orlando," Hines said. "We kind of know what they are going through and are going through the same things."
Gallery: Day 1 at the College Summer Baseball Invitational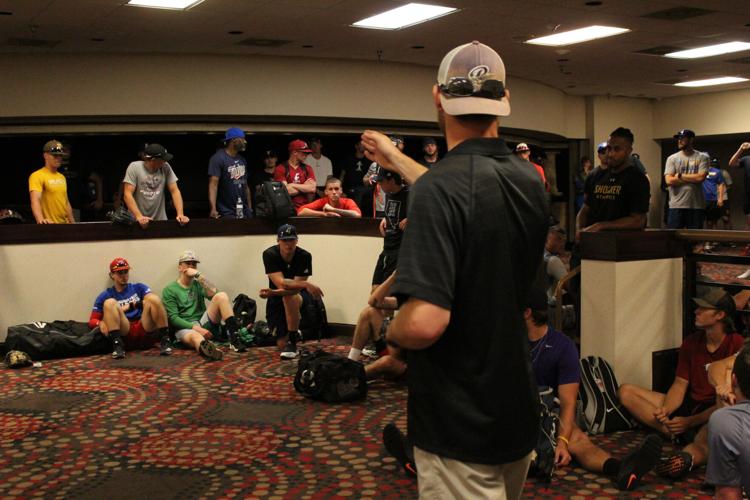 Gallery: Day 1 at the College Summer Baseball Invitational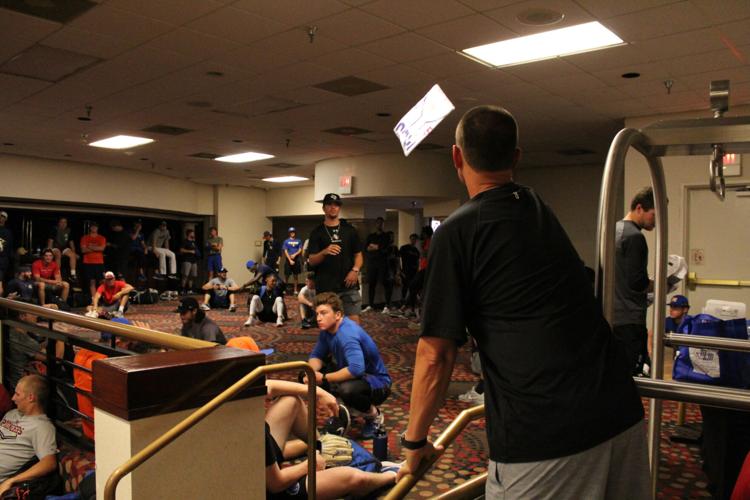 Gallery: Day 1 at the College Summer Baseball Invitational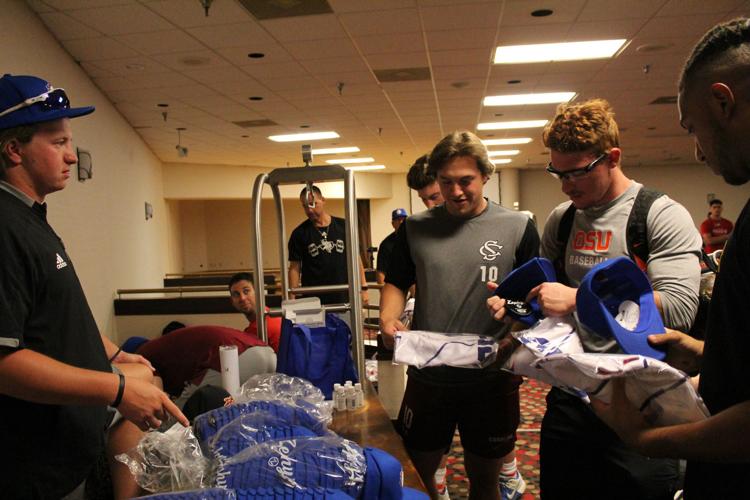 Gallery: Day 1 at the College Summer Baseball Invitational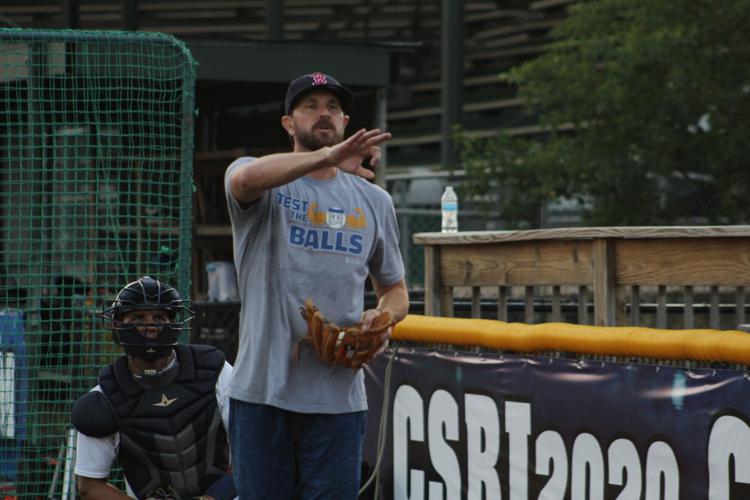 Gallery: Day 1 at the College Summer Baseball Invitational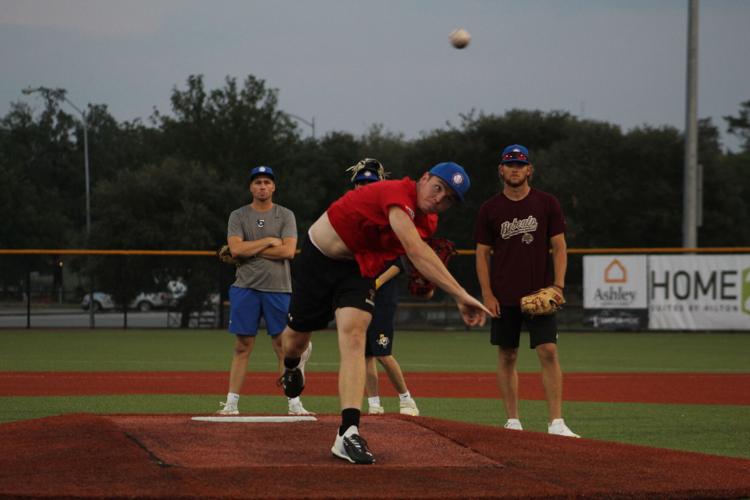 Gallery: Day 1 at the College Summer Baseball Invitational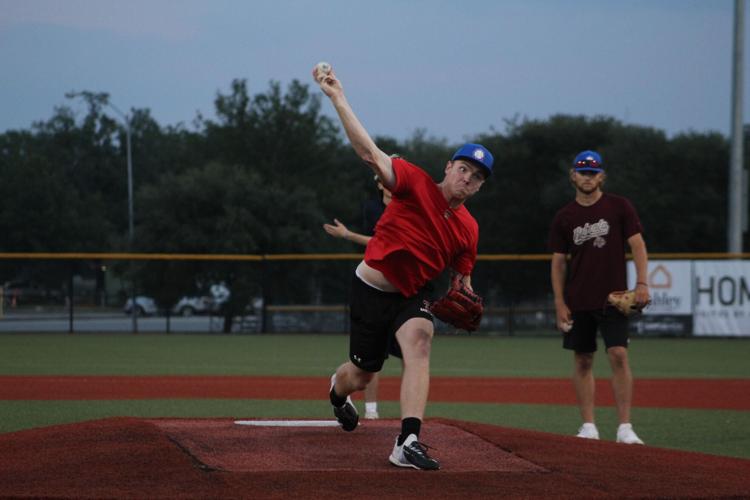 Gallery: Day 1 at the College Summer Baseball Invitational