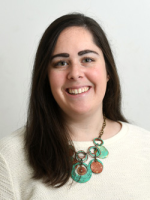 Brazos County surpassed 2,500 total cases with 48 additional cases reported Monday.
Lessons observed from the handling of COVID-19, along with previous pandemics and outbreaks, can help the country and the world prevent and pr…
Hollywood has returned to Bryan-College Station as Rio Vista Universal's latest project, No More Goodbyes, began filming Monday.
Rudder High School 334 graduating seniors received their diplomas Saturday night in the final of four Bryan high school graduations.
Years from now, when the Bryan High School seniors tell their grandchildren about their senior year, they will not believe the stories, Bryan …
A&M Consolidated High School graduate Randal Jordan Stuart graduated Friday night with not just a high school diploma, but with a perfect …
Gathered together as a class for the first time since March, the 80 graduates from Bryan Collegiate High School received their diplomas on the…
After they were postponed from May, MC Harris High School kicked off the Bryan and College Station graduation ceremonies Wednesday night with …
Rain or shine, Bryan and College Station students will graduate this week.
For 19 years, triplets Kennedy, Kolbe and Kingsley Cashion have celebrated life's major milestones together — and on June 27, the College Stat…
View all