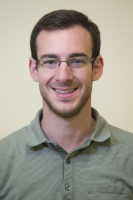 The Rev. Dan De Leon and the Rev. Trent Williams lead a Wednesday evening service over Zoom and Facebook Live at Friends Congregational Church…
Veterans gathered during a breakfast prepared and served by Boy Scout Troop 159 at American Legion Post 159 in Bryan on Saturday, March 14, 2020.
College students competed during the Texas A&M National Intercollegiate Rodeo Associations Rodeo at the Brazos County Expo in Bryan on Sat…
Texas A&M softball defeated Texas State, 2-1, at the Davis Diamond in College Station on Wednesday, March 12, 2020.
Heston Goggins, 5, visited the Texas A&M campus in College Station with his family on Friday, March 6, 2020. Goggins has Acute Lymphoblast…
Employees and volunteers worked together during B/CS Habitat for Humanity's 300th home build in northeast Bryan on Saturday, March 7, 2020.
Firefighters from across Texas participated in training at the TEEX Braxton Fire Training Field in College Station on Wednesday, March 4, 2020.
College Station High School girls basketball fell to Frisco Liberty, 44-41, during a Class 5A state semifinal at the Alamodome in San Antonio …
Candidates campaigned across Brazos County on Tuesday, March 3, 2020.
The Texas A&M men's basketball team defeated Arkansas, 77-69, on Senior Day at Reed Arena in College Station on Saturday, March 7, 2020.
View all